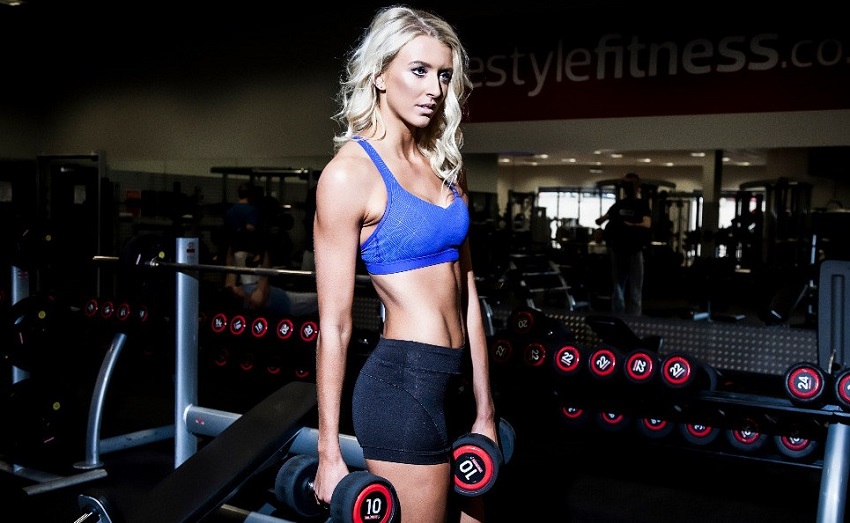 Zanna Van Dijk
Zanna Van Dijk is a fitness blogger, model, author, brand ambassador, and personal trainer from Yorkshire, England.
While she's recognized for her influence in the fitness industry today, Zanna wasn't always a picture of health. During her time in college, Zanna led an extremely unhealthy lifestyle. She binged on alcohol, ate 'junk foods,' and had no interest in being active.
Realizing she'd taken things too far, Zanna turned to fitness to transform her body – a decision which completely changed her life.
This is her story:
---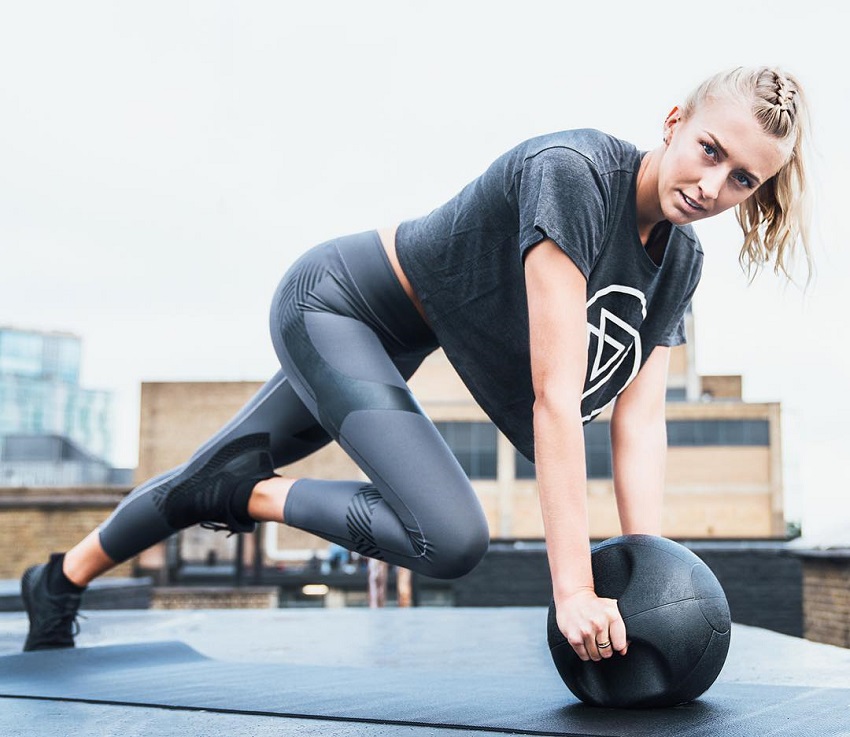 "People probably think I was into fitness "fresh out the womb". Well, let me tell you, I wasn't. I was rather a fan of partying. I lived on a diet of shortbread biscuits and pot noodles.

Also, I was about as active as a slug. And look at me now, I love burpees, my favorite food is hummus and I'm even partial to an occasional turmeric latte."
Athlete Statistics
Full Name: Zanna Van Dijk
Weight
Height
Age
Date of Birth
165 - 175lbs (74.8 - 79.4kg)
6'2" (188cm)
31
August 31, 1992
Nationality
British
| | |
| --- | --- |
| Weight | 165 - 175lbs (74.8 - 79.4kg) |
| Height | 6'2" (188cm) |
| Age | 31 |
| Date of Birth | August 31, 1992 |
| Nationality | British |
---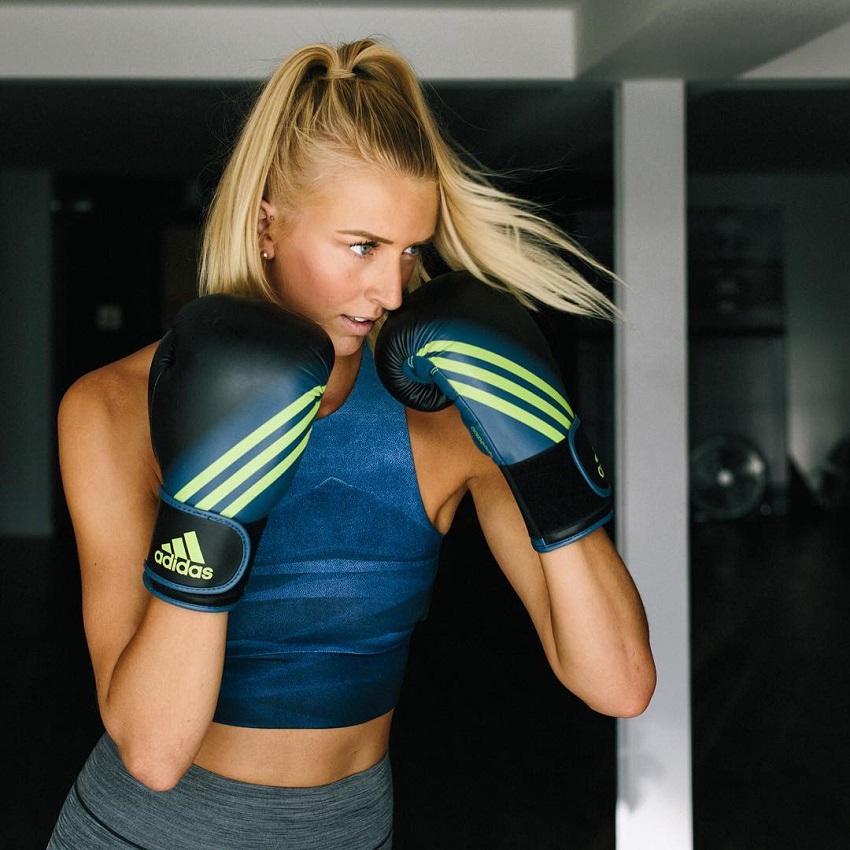 "We all start somewhere. It doesn't matter whether you're 15, 25 or 55, you can start looking after yourself and your health right now. Maybe I could have swapped a few cocktails and takeaways for water and veggies in my teenage years but I'm certainly making up for it now!"
Accomplishments
Author
Fitness Blogger
Personal Trainer
Global Brand Ambassador
Cover Model
---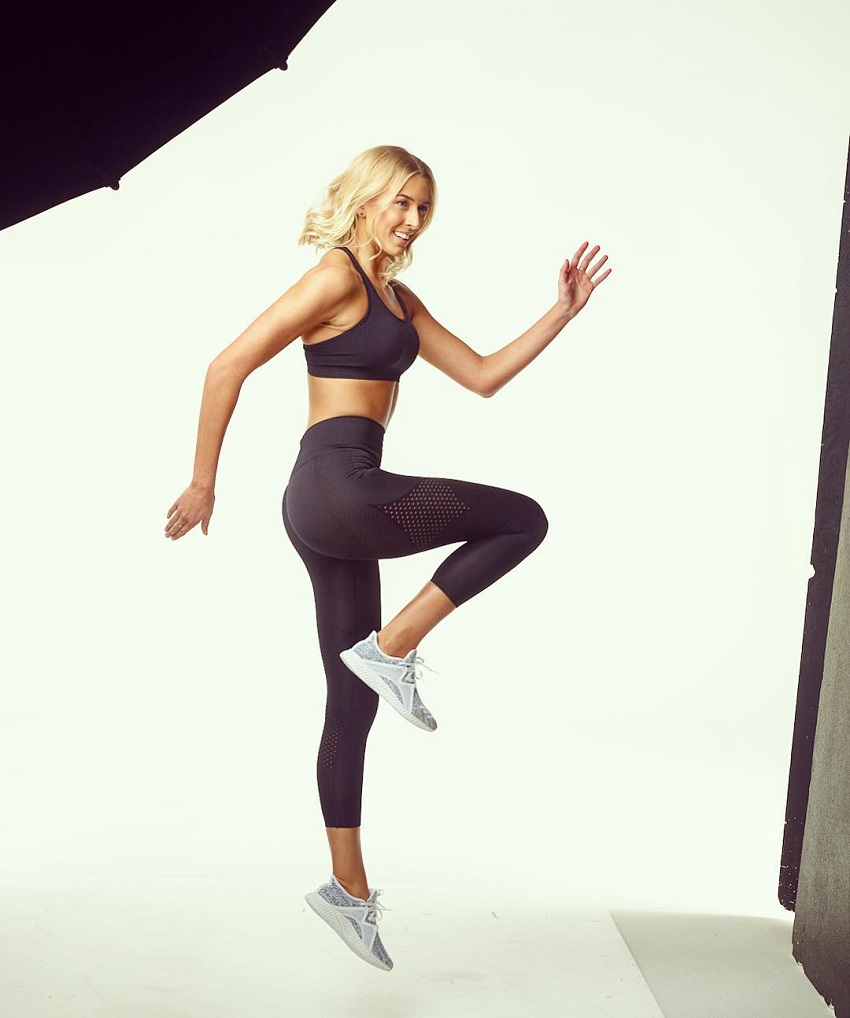 Biography
Zanna's Life Before Fitness
Born in Yorkshire, Zanna Van Dijk is known for her athletic and fit figure. However, she wasn't always happy with her body.
Growing up, Zanna had a fast metabolism which allowed her to eat anything she wanted and still stay lean. However, this all changed once she entered college.
During her time at Sheffield University, Zanna adopted extremely unhealthy habits. Such as eating a 'junk food' diet, binging on alcohol on the weekends, and a lack of sleep.
Eventually, these habits caught up with Zanna. After her freshman year in college, she started to notice her body becoming "skinny fat."  In Zanna's words; "I was slim but not toned. I didn't feel comfortable in my physique."
---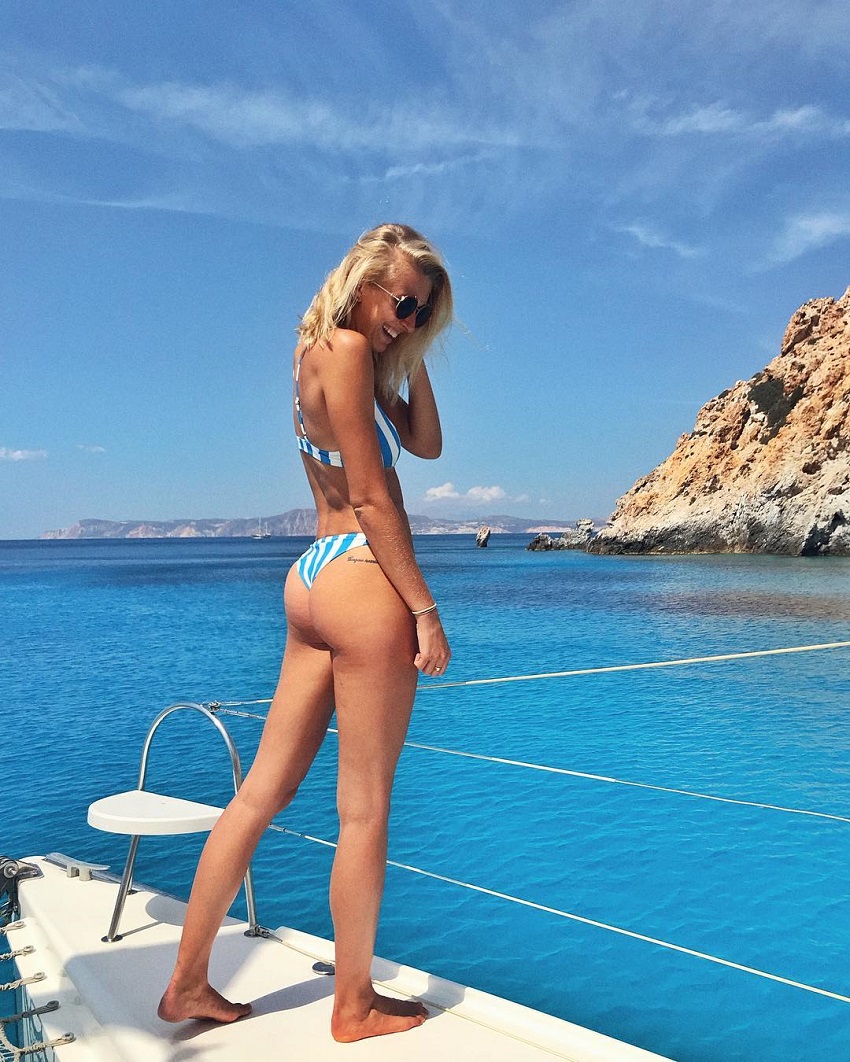 ---
Changing Her Body and Life With Fitness
Realizing that she couldn't lead her unhealthy lifestyle anymore, Zanna decided to make a radical change by taking on a fitness program.
She began to do cardio and strength training daily, along with adopting a healthier diet. It was a slow and difficult process, as Zanna says; "Turning that around was a slow process and a huge learning curve. I was clueless when I began."
However, Zanna's lack of knowledge and experience didn't prevent her from achieving her goals in fitness. Within months, she began to grasp all the basics of weightlifting and clean dieting, which saw her physique transform very quickly.
Just under a year later, Zanna looked and felt better than ever. Her newly-gained knowledge of fitness had allowed her to sculpt a lean and toned physique, which she always dreamt of. At this point, Zanna knew fitness was her 'calling' – she never wanted to return to her old lifestyle again.
---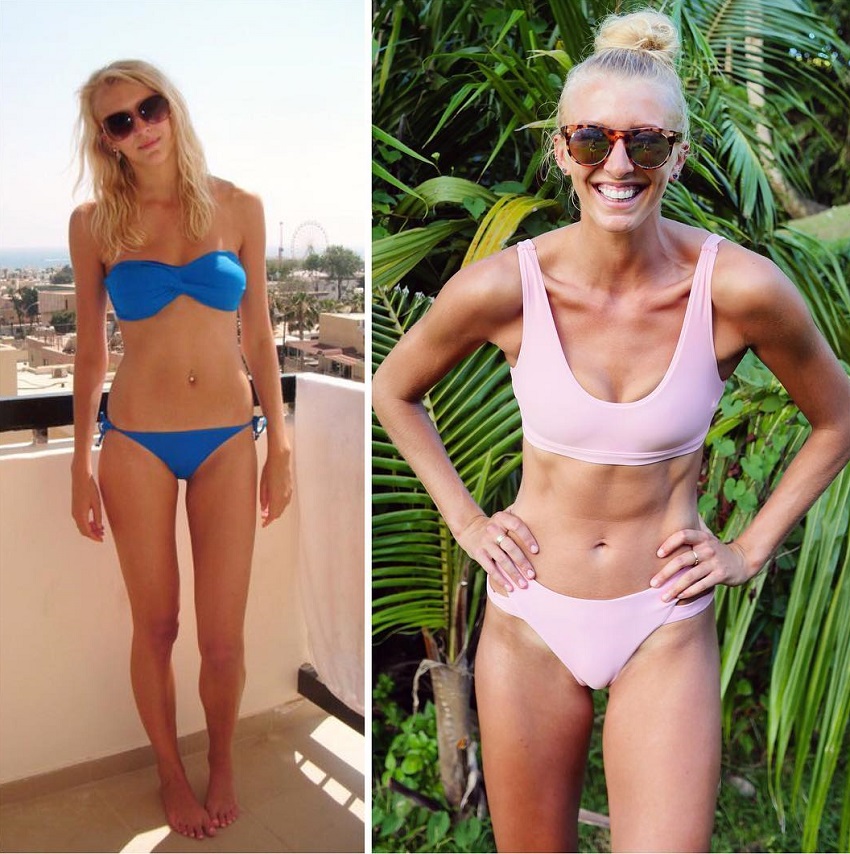 Zanna Van Dijk's fitness transformation, before and after.
---
Helping Others With Her Advice
Having transformed her body and health, Zanna became inspired to help others do the same. She went on to create her online blog where she shared useful training, dieting, and lifestyle advice.
Before long, the blog blew up in popularity, allowing Zanna to make a name for herself in the online fitness industry.
By the time she graduated from college, Zanna became a full-time fitness blogger. She's also since become a brand ambassador, cover model, and social media personality with a following that keeps on growing, year after year.
---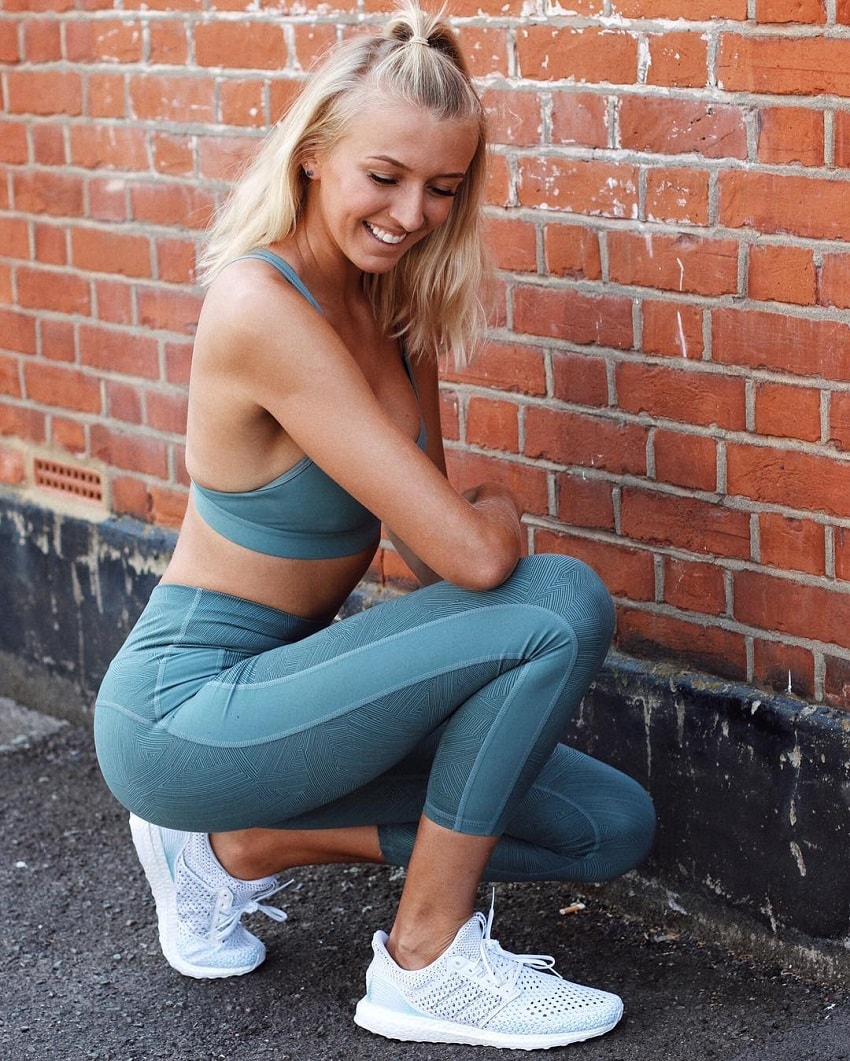 Training
Changes in Training
When she began training, Zanna made a mistake of doing too much cardio, and too little weight training. She said; "When I first got into fitness I made the mistake that most girls do. I thought cardio was the only way to get in shape."
While cardio helped her burn excess fat, Zanna had no muscle tone. This was due to the lack of strength training in her regimen.
It wasn't until she incorporated weights into her routine, that Zanna saw the biggest improvements in her physique.
"Now I combine both high-intensity cardio and heavy weight lifting, to allow me to get fitter, stronger and build a body I am proud of."
---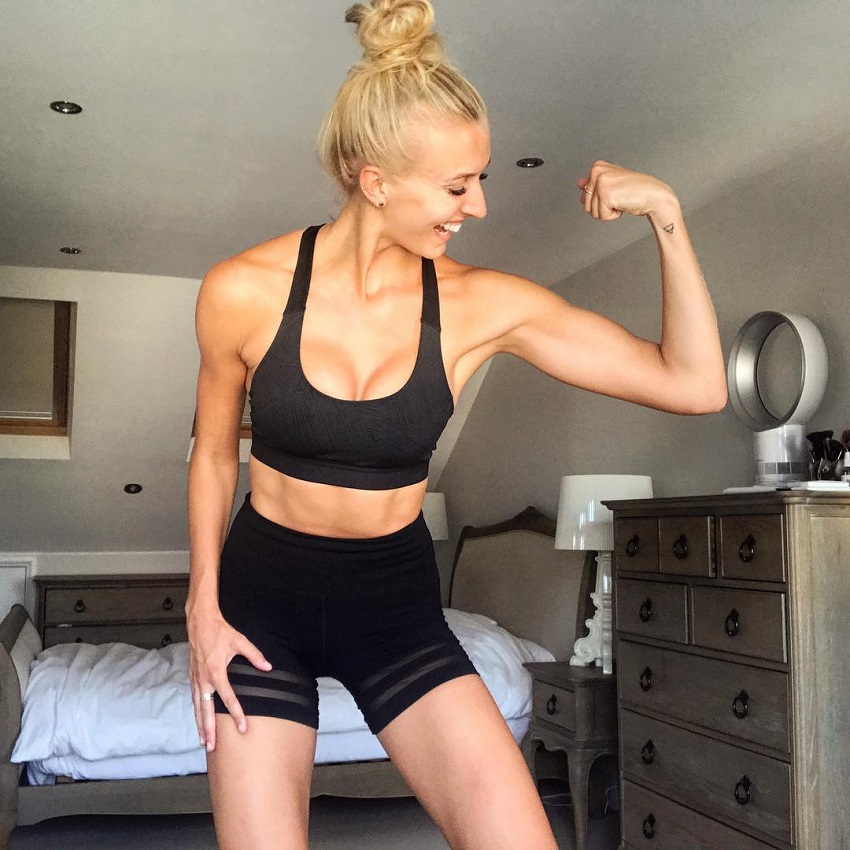 Nutrition
An 80/20 Diet
Throughout the years, Zanna tried numerous diets to see which would give her best results. She tried everything from paleo, IIFYM, to carb cycling.
While some of these diets worked well for Zanna in the past, she's found that listening to her body was more efficient than anything else.
Here's how Zanna's diet looks today, in her own words; "I don't follow a strict meal plan but I don't eat everything under the sun either. 80/20 rule is what I follow and preach.
I eat healthy whole foods like meat, veggies, complex carbohydrates and fruit 80 percent of the time and 20 percent of the time I indulge. That way I never feel deprived. I eat chocolate pretty much every single day, but just not a mountain of it. A couple of pieces is enough for me." – Zanna Van Dijk
---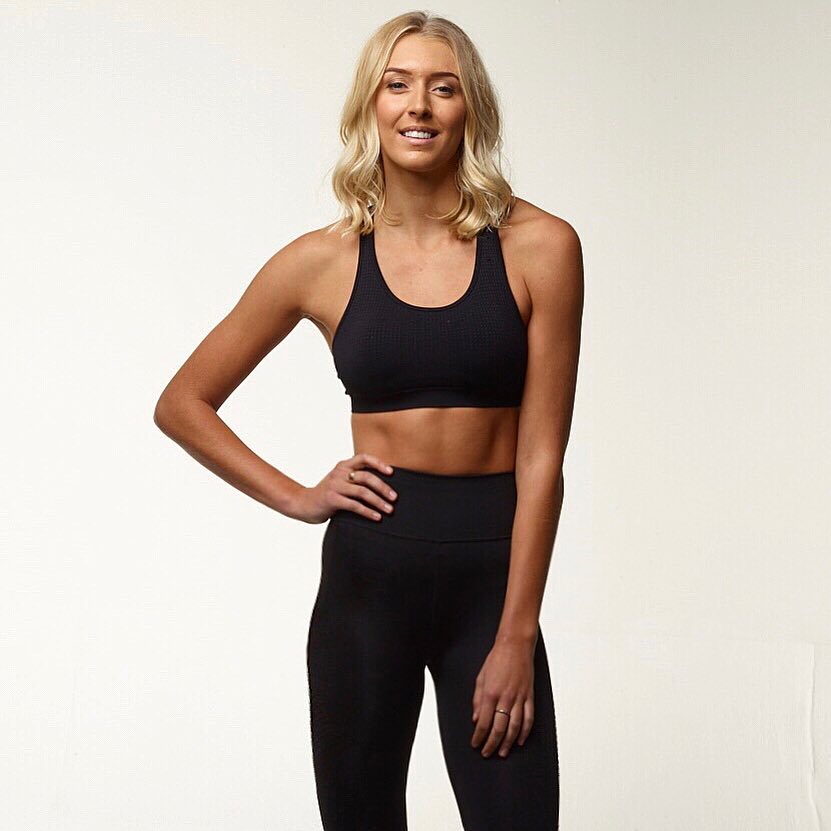 ---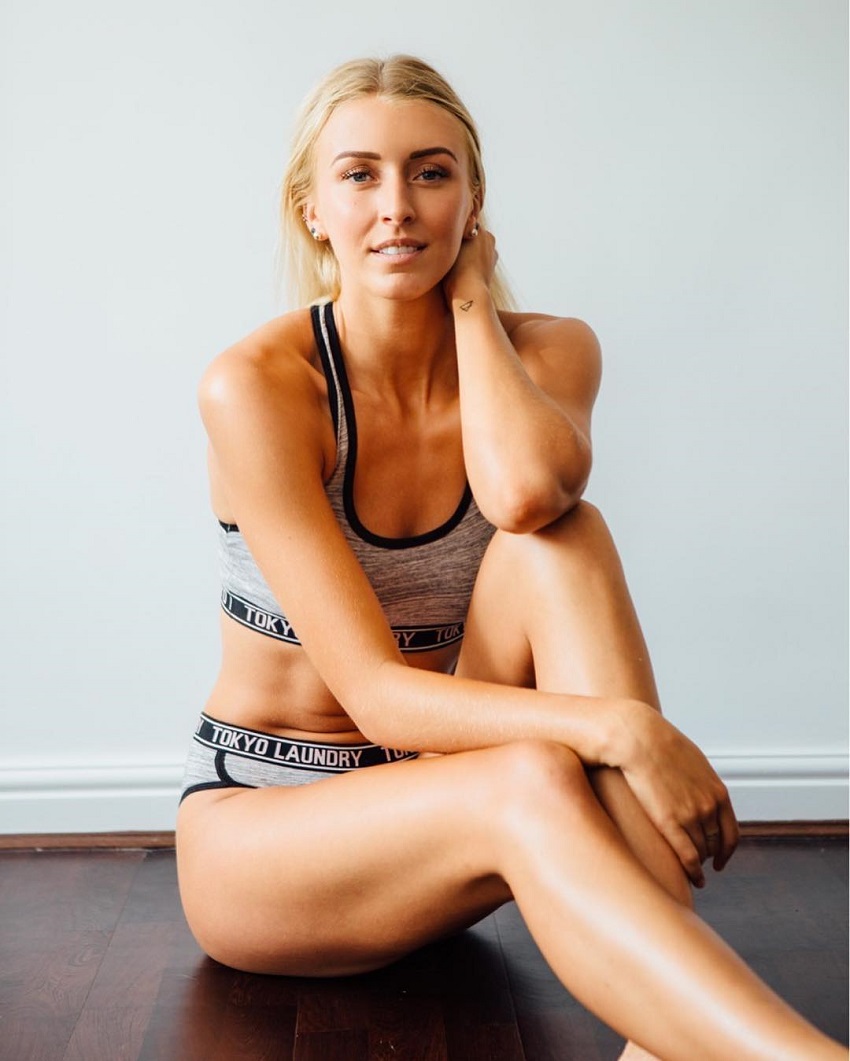 What we can learn from Zanna Van Dijk
If we can learn something from Zanna Van Dijk, it's that building a great body takes time. Fitness is not a 'sprint,' but a 'marathon.'
Zanna didn't achieve her fitness transformation overnight. It took her many months and years before she became who she is today.
Here's Zanna's message for everyone inspired to undertake their own fitness transformation; "Don't be intimidated by the journey ahead of you.
A healthy lifestyle may seem a million miles away but all it takes is the first step, and I hope I can help you make that" – Zanna Van Dijk