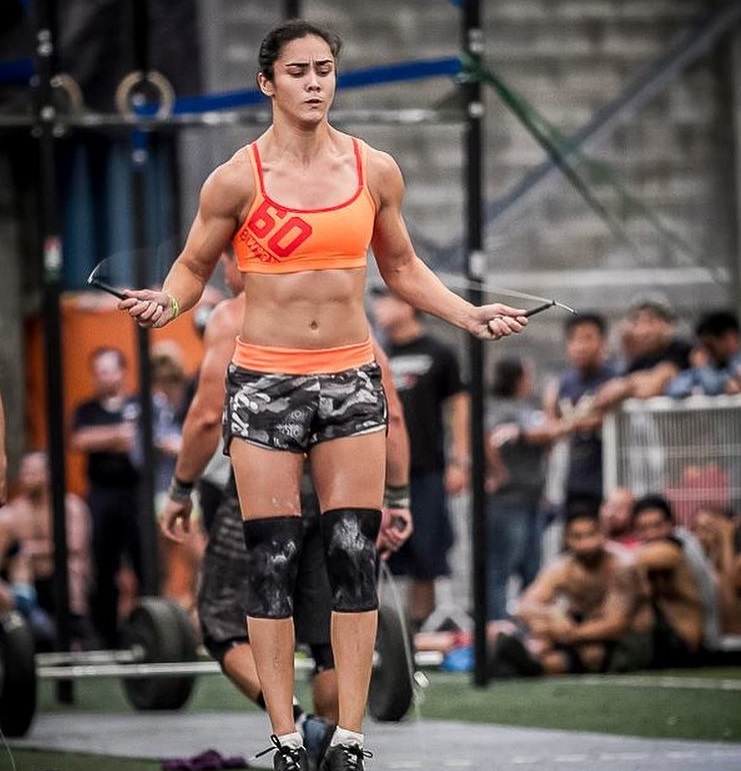 Yazmin Arroyo Loaiza
CrossFit Regionals Athlete
Yazmin Arroyo Loaiza, also known as @yazminarroyoloaiza online, is a Mexican CrossFit Regionals athlete. Thanks to her results in CF contests, she's gained a lot of prominence in Latin America.
Yazmin became a competitive gymnast at the age of 7. Over the years, she fought her way up to become an Olympic athlete. This early involvement in sports eventually led Yazmin to discover CrossFit. It took her only one Cindy workout to get 'addicted' to the sport.
Ever since taking part in her first CF show, Yazmin has won the admiration of countless followers on social media. She's also become known for her outstanding performances in CrossFit contests.
But, Yazmin's journey to the top was far from easy. To reach success, she had to overcome many obstacles, and sacrifice many pleasures – such as alcohol and fast foods.
This is her story:
---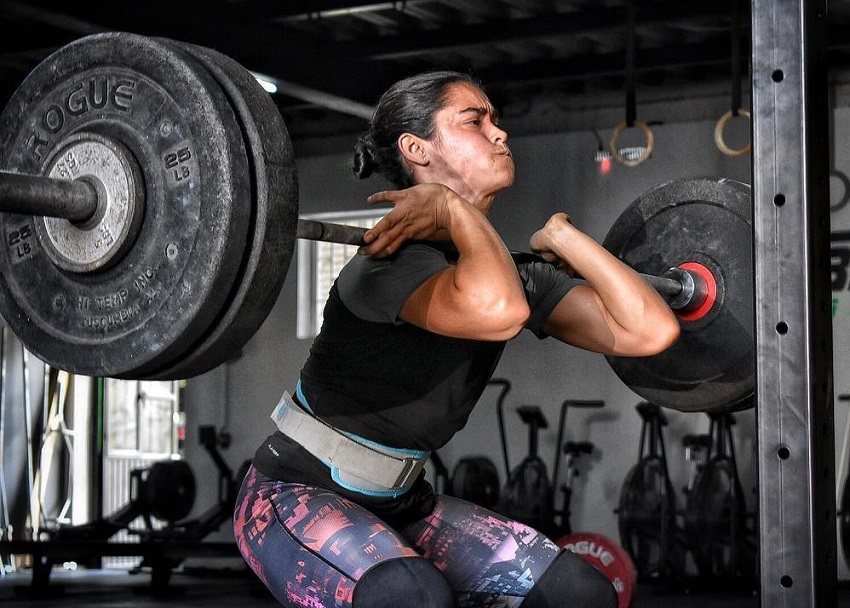 Athlete Statistics
Full Name: Yazmin Arroyo Loaiza
Weight
Height
Age
Date of Birth
135 - 145lbs (61.2 - 65.8kg)
5'6" (167.5cm)
35
February 25, 1988
Nationality
Profession
Era
Mexican
CrossFit Regionals Athlete
2010
| | |
| --- | --- |
| Weight | 135 - 145lbs (61.2 - 65.8kg) |
| Height | 5'6" (167.5cm) |
| Age | 35 |
| Date of Birth | February 25, 1988 |
| Nationality | Mexican |
| Profession | CrossFit Regionals Athlete |
| Era | 2010 |
---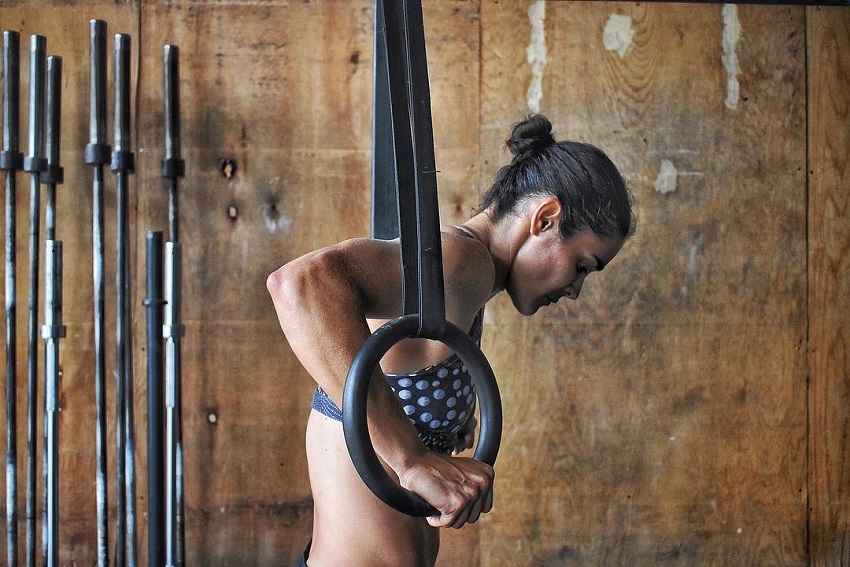 Accomplishments
Personal Records
Squat – 265 lbs
Clean and Jerk – 205 lbs
Snatch – 185 lbs
Deadlift – 305 lbs
Max Number of Pull-Ups – 50
Fran – 3:15
Grace – 2:04
CrossFit Stats
Open
| YEAR | DIVISION | OVERALL RANK (WORLDWIDE) | RANK BY COUNTRY |
| --- | --- | --- | --- |
| 2018 | Women | 662nd | 7th Mexico |
| 2017 | Women | 1213th | 9th Mexico |
| 2016 | Individual Women | 629th | 5th Mexico |
| 2015 | Individual Women | 950th | 4th Mexico |
| 2014 | Individual Women | 2093rd | — |
Regionals
| YEAR | OVERALL RANK | DIVISION | REGIONAL NAME |
| --- | --- | --- | --- |
| 2018 | 20th | Women | Latin America |
| 2016 | 29th | Individual Women | South Regional |
| 2014 | 2nd | Individual Women | Latin America |
---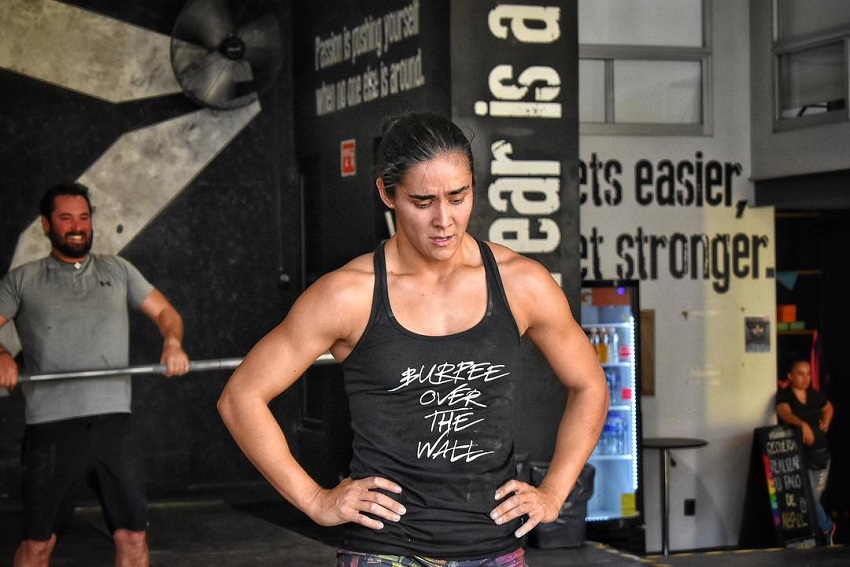 Biography
Early Life as an Athlete
Born and raised in Mexico, Yazmin Arroyo Loaiza was an athlete as long as she can remember. While most kids her age were having fun and playing with toys, Yazmin was already an Olympic gymnast at 7 years old.
Yazmin believes it's this early exposure that has shaped her life forever. She said; "Gymnastics was the sport that shaped my character and discipline both as an athlete and person." 
It's clear that her involvement in sports from an early age saw her grow an admirable work ethic – a trait that she very much needed after starting with CrossFit.
---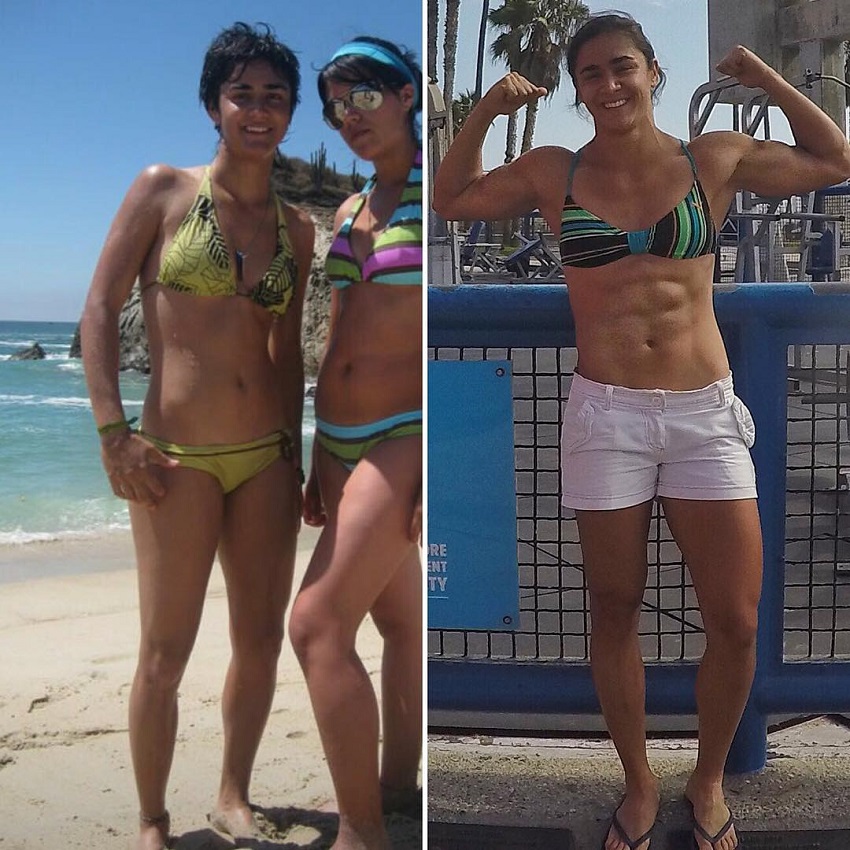 Yazmin Arroyo Loaiza: before and after CrossFit transformation.
---
Taking on CrossFit
Yazmin set out on her CrossFit journey in 2012. She was invited by her friend and personal coach to attend a CF training in a newly opened gym.
Yazmin says, she didn't know what to expect there. She didn't even know what CrossFit was. Her first taste of the sport came when she did the 'Cindy' workout.
The training session lasted only 20 minutes, but Yazmin admits it was enough to leave her exhausted. She became hooked on CrossFit from there on out.
---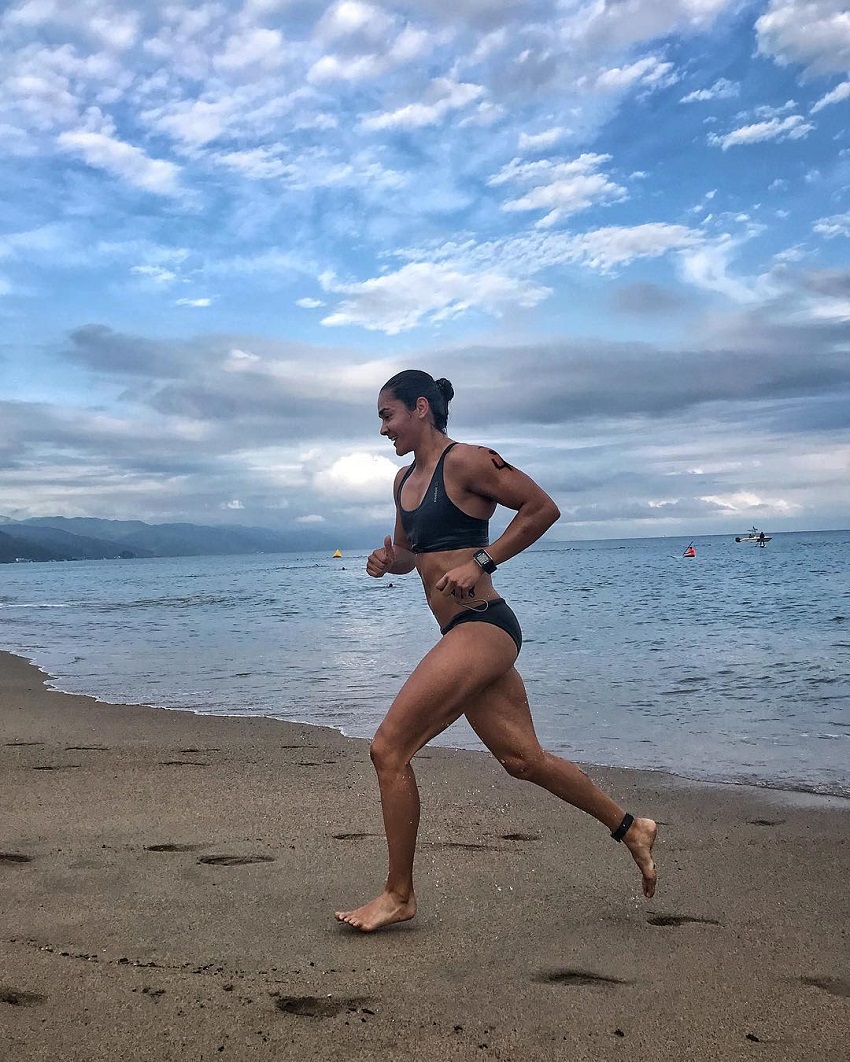 A Long Journey To the Top
Ever since she took part in her first CF contest, Yazmin has gone from leaps to bounds in her career.
Here are some of her highlights between 2014-2015 period:
1st place – Guadalajara 2015
5th place – The Ultimate WOD Acapulco 2015
2nd place – CF Regional Latin America 2014
Now a CrossFit Regionals Athlete, Yazmin continues to impress in contests throughout Latin and South America.
---
Training
Training Style
Yazmin trains anywhere between 4-6 times per week. However, this can vary, depending on whether she's preparing for a contest or not.
During the 'off-season,' when she doesn't have any events coming up, Yazmin likes to take it easy and train in a more relaxed fashion. But even these 'easier' workouts last for at least 1-2 hours.
On the other hand, her 'in-season' training sessions can last over 5 hours. In these cases, Yazmin splits her workouts to have 2 or 3 training sessions per day; each one lasting about 2 hours.
In terms of the specific exercises she does, Yazmin sticks to the basics with the deadlifts, squats, and bench press.
---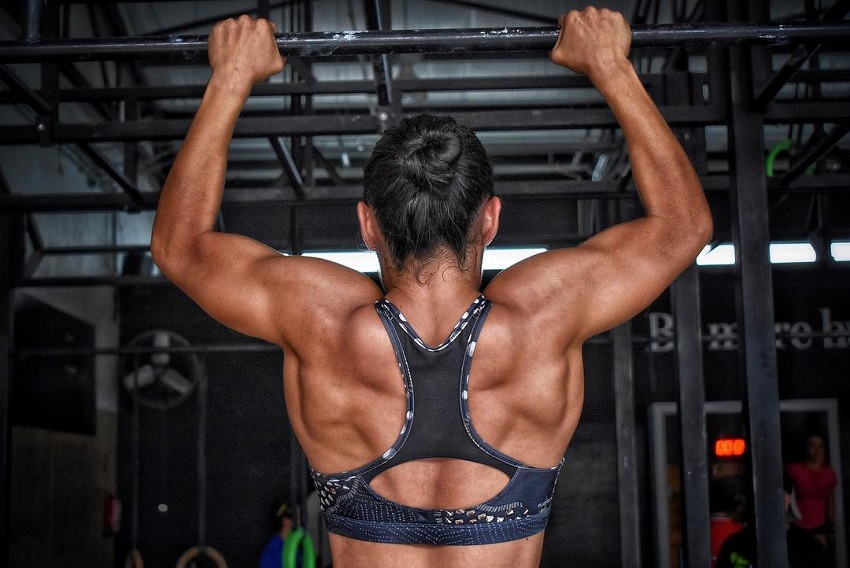 ---
Preparing For a Competition
According to Yazmin, CrossFit is both a physical and mental game.
During her contest day, she usually spends time alone in the warm-up area, preparing both physically and mentally.
Stretching, training with weights, and making sure she has all the necessary equipment is just one part of Yazmin's contest warm-ups.
The other part includes preparing mentally, taking deep breaths, and focusing on the event that's ahead.
In Yazmin's own words; "Before an event, you can see me in the warm-up area talking to myself out loud. It's a bit odd, but it's my way of staying focused on what's ahead. I also review the WOD (workout of the day) that I'm about to start and imagine myself doing it." – Yazmin Arroyo Loaiza
Favorite Exercises
Yazmin says her favorite exercise is doing box jumps. She finds them fun, dynamic, and challenging.
On the other hand, Yazmin's least favorite exercise is thrusters (squats pause jerk). Especially when she has to do the exercise with light weight and lots of repetitions.
---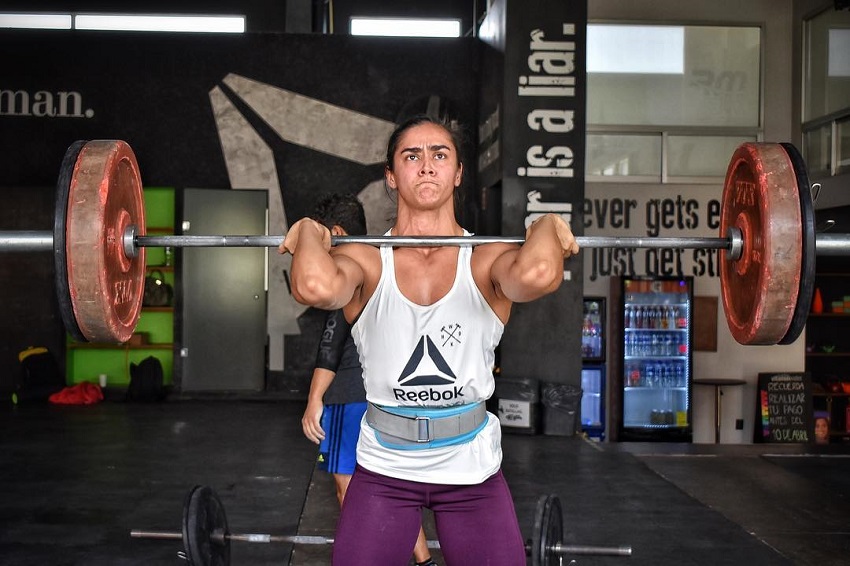 Nutrition
Yazmin Arroyo Loaiza follows a standard athlete's meal plan. She minimizes her sugar intake and makes sure to get her carbs from wholesome sources. Such as sweet potatoes and unrefined brown rice.
However, like everyone else, Yazmin also has days where she gets carried away and eats something less healthy. She says, if this does happen, she'll simply continue with her standard diet program and won't "make a fuss about it."
The foods she generally eats include;
Lean Chicken Breast
Avocados
Bananas
Veal Fillet
Whole-grain Bread
Brown Rice Cakes
---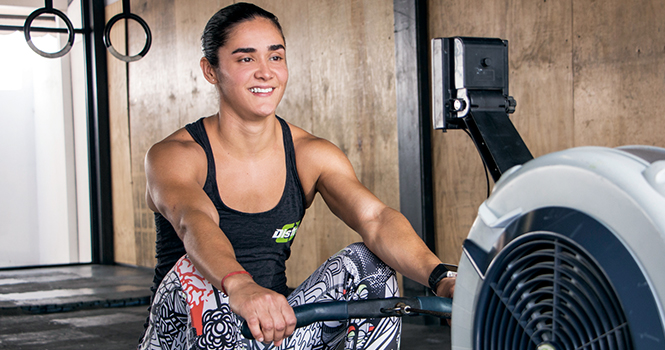 What we can learn from Yazmin Arroyo Loaiza
Yazmin's Message
This is Yazmin's message for everyone who wants to follow her example;
"In CrossFit, you should be prepared to face any situation. The Open, at least for me personally, is a test that requires your maximum effort. It's a contest I consider I still have a long way to go in.

My goals are clear: I will continue with my career in this sport and will rise above any obstacle that I face. Thank you all for your support, I'm on my way to achieving my best version." – Yazmin Arroyo Loaiza