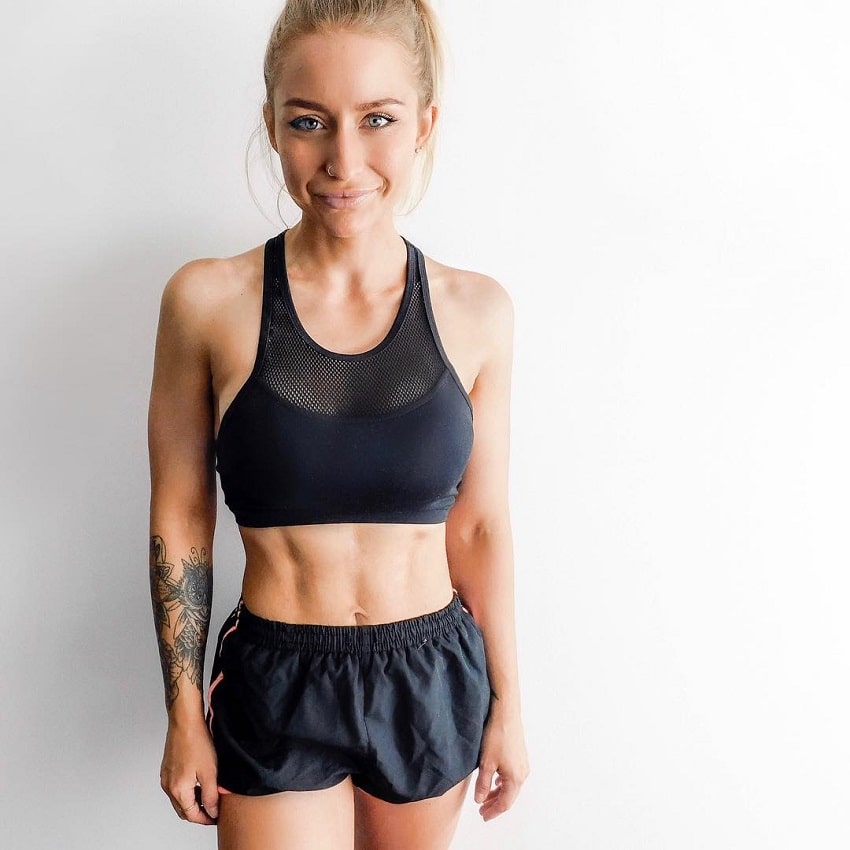 Wilda Fox
Fitness Model, Vegan Activist, Online Influencer
Wilda Fox is an Australian fitness influencer and vegan advocate with an amazing story.
After giving birth to her first child in 2016, Wilda gained over 25kg of weight. According to her, she felt "disconnected" both mentally and physically.
In an attempt to lose weight, Wilda started doing bodyweight exercises at home. Every day, while her son slept, she'd do an intense 20-minute workout in the living room. Her training consisted of lunges, burpees, planks, and squats.
Fast forward 6 months, Wilda lost 27kg of excess weight doing bodyweight exercises only. She's since inspired women from everywhere – showing them that it's possible to get fit even when the gym is not an option.
This is her story:
---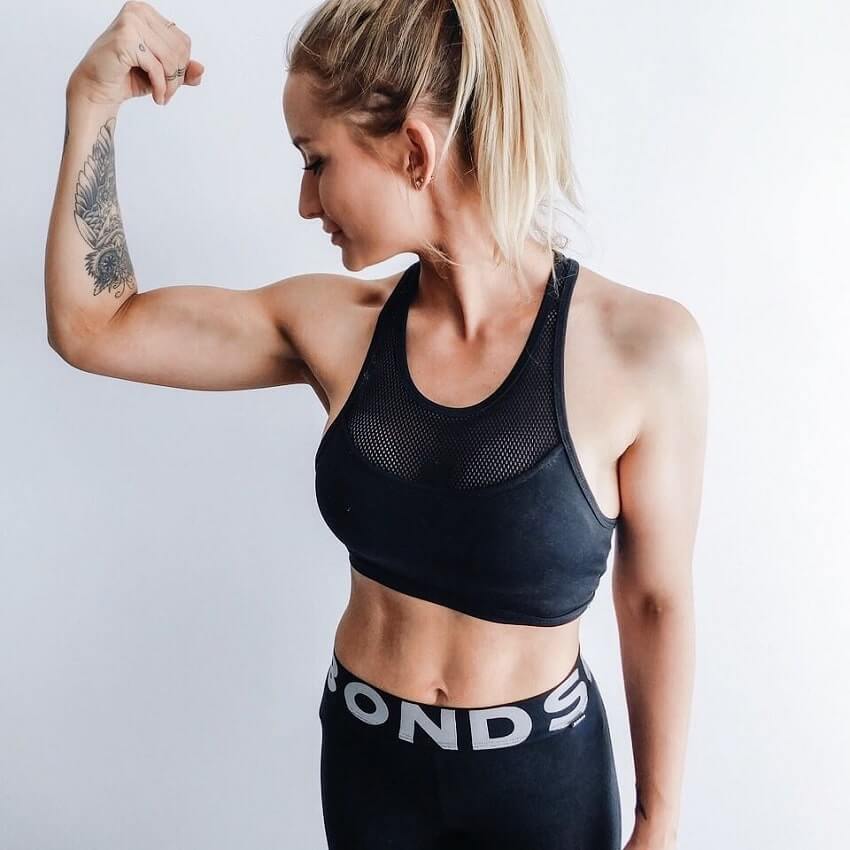 Athlete Statistics
Full Name: Wilda Fox
Weight
Nationality
Profession
Alias
115 - 125lbs (52.2 - 56.7kg)
Australian
Fitness Model, Vegan Activist, Online Influencer
wildaf
Era
2010
| | |
| --- | --- |
| Weight | 115 - 125lbs (52.2 - 56.7kg) |
| Nationality | Australian |
| Profession | Fitness Model, Vegan Activist, Online Influencer |
| Alias | wildaf |
| Era | 2010 |
---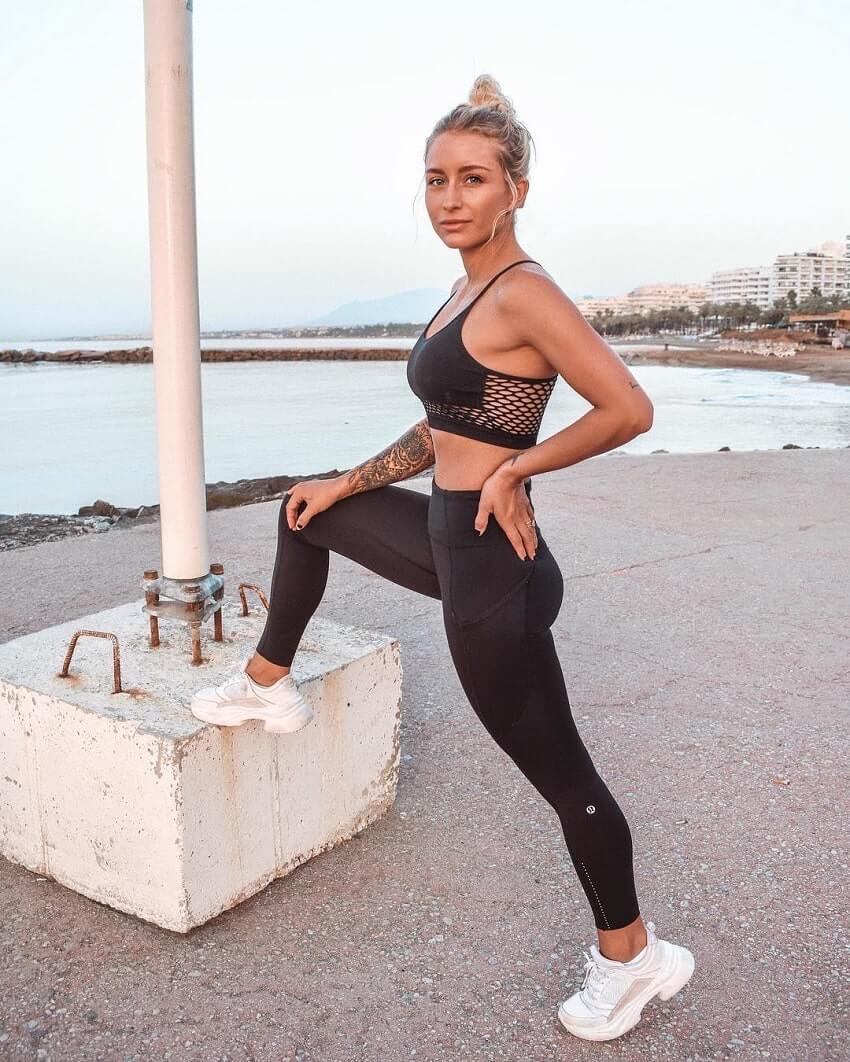 Accomplishments
Fitness Model
Vegan Advocate
Digital Influencer
---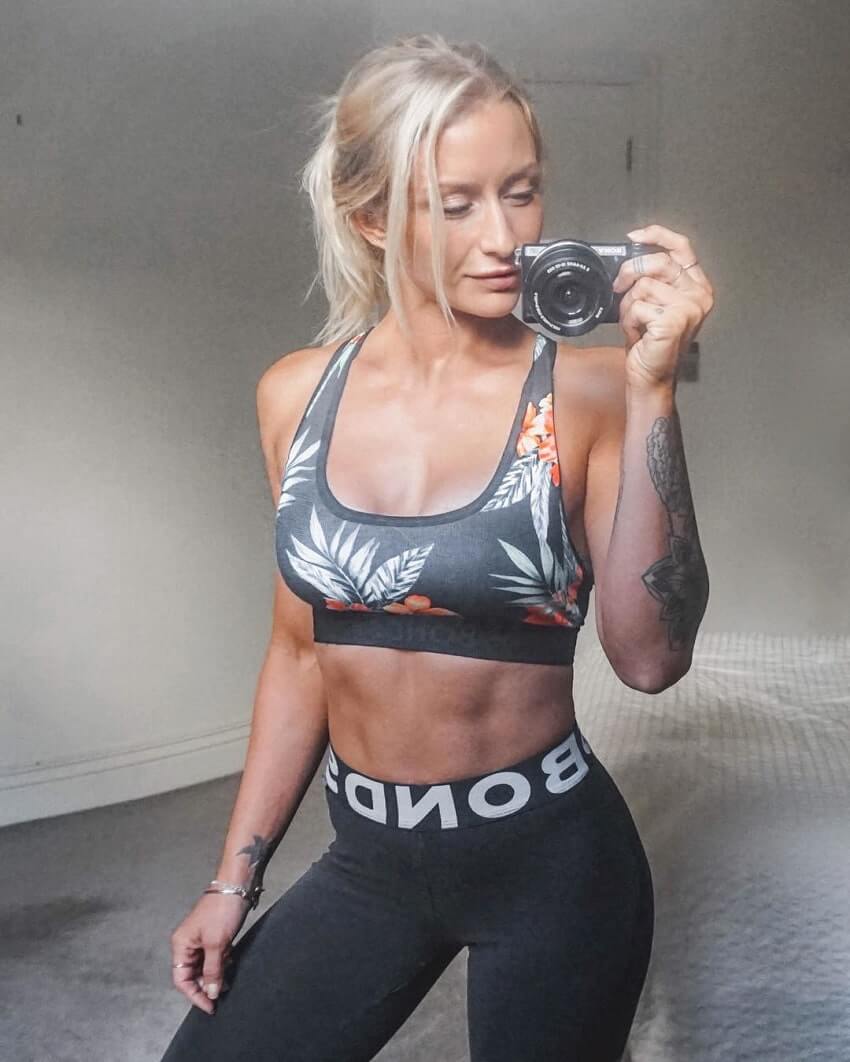 Biography
'Fad' Diets
Although Wilda Fox was active her whole life, she wasn't happy with the way she looked.
Because of this, she'd often go on a "fad diet train," trying diets such as keto and paleo to try to quickly lose fat. "I tried everything from cutting out whole food groups to going on shake or juice only diets."
While these short bursts of dieting did help Wilda lose weight, it wasn't healthy or sustainable. She admits that these diets only made her feel worse in the long-run.
 "It was frustrating, boring, unhealthy and at the end of it all, ineffective."
---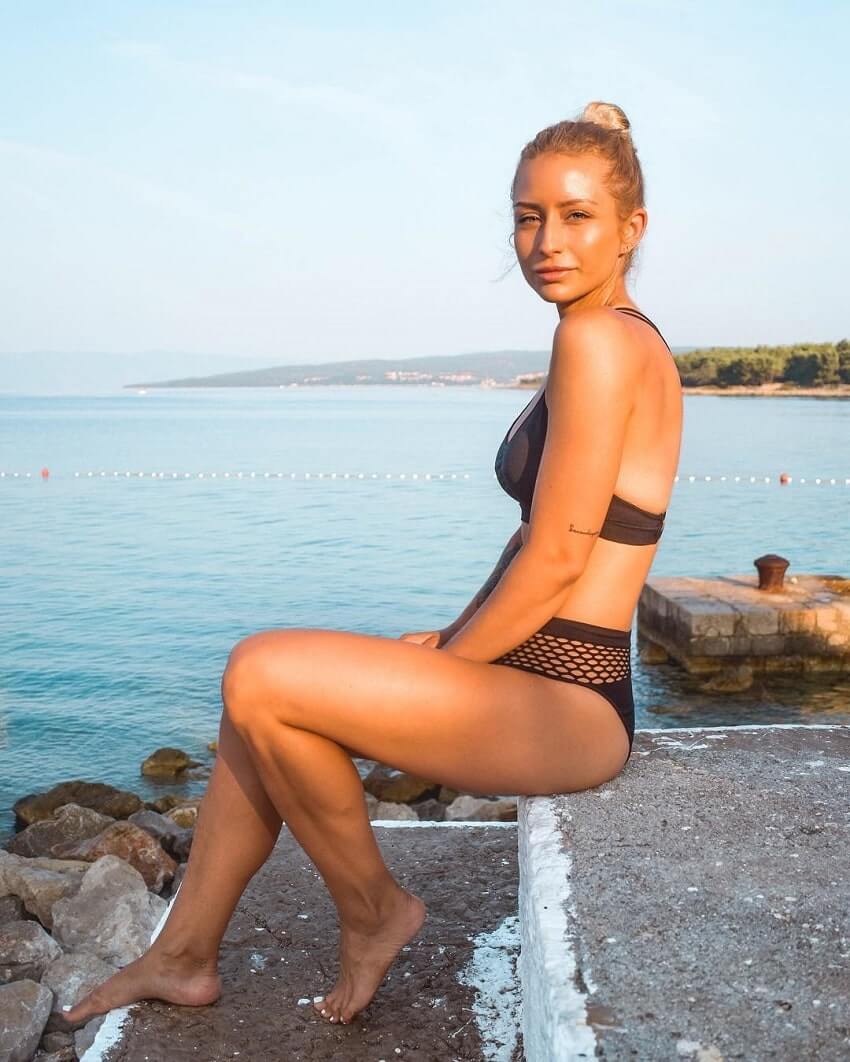 ---
Growing Tired of the Gym
Not only was Wilda's diet unhealthy, but her training was also the same way.
There were days where Wilda would spend hours doing nothing but cardio. Eventually, things reached a point where she didn't see any progress anymore, even after endless hours on a treadmill machine.
"Sure, I had a decent level of fitness and strength to be proud of, but something about the gym and the standard way of weight lifting was just wearing me down – mentally and physically." – Wilda Fox
---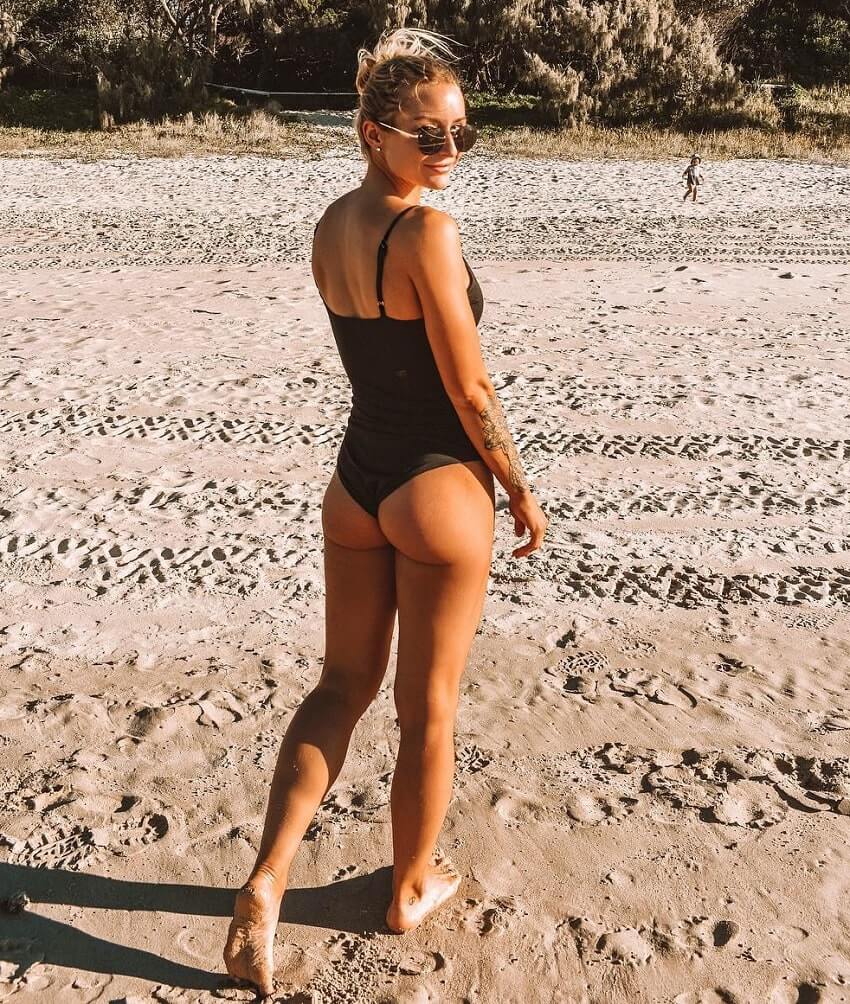 ---
Pregnancy
After Wilda found out she was pregnant, she knew that she could no longer keep up with her 'insane' training regimen and diet restrictions. In her words;
"Once I found out I was pregnant I knew major changes were on the way – whether I liked them or not! A lot of these changes were out of my hands and I had to accept nature would run its course."
Naturally, she'd gained some weight during pregnancy. It was at this point Wilda decided not to stress over her weight gain, and instead, change her approach to training and dieting.
She no longer went to the gym but trained at home instead. In addition, Wilda stopped cutting out carbs and other food groups to give her body all the nutrients it needs.
Training at Home
As Wilda trained at home, she followed the workout routine her husband, Matt Fox, had created for her. These workouts required no equipment.
To her surprise, Wilda gained strength and felt her energy improve over the months. What's more, she achieved this without having to go to the gym.
"Although I was gaining weight naturally through the pregnancy, I felt my strength improve as well as my fitness. Plus I was getting it done in a quarter of the time I used to spend working out. I felt more comfortable exercising and I loved having a plan that would allow me to exercise anywhere!"
As Wilda expected, she'd gained 16kg during her pregnancy. She said; "I had an acceptance of it and knew I had found something that would help me get back to shape." – Wilda Fox
---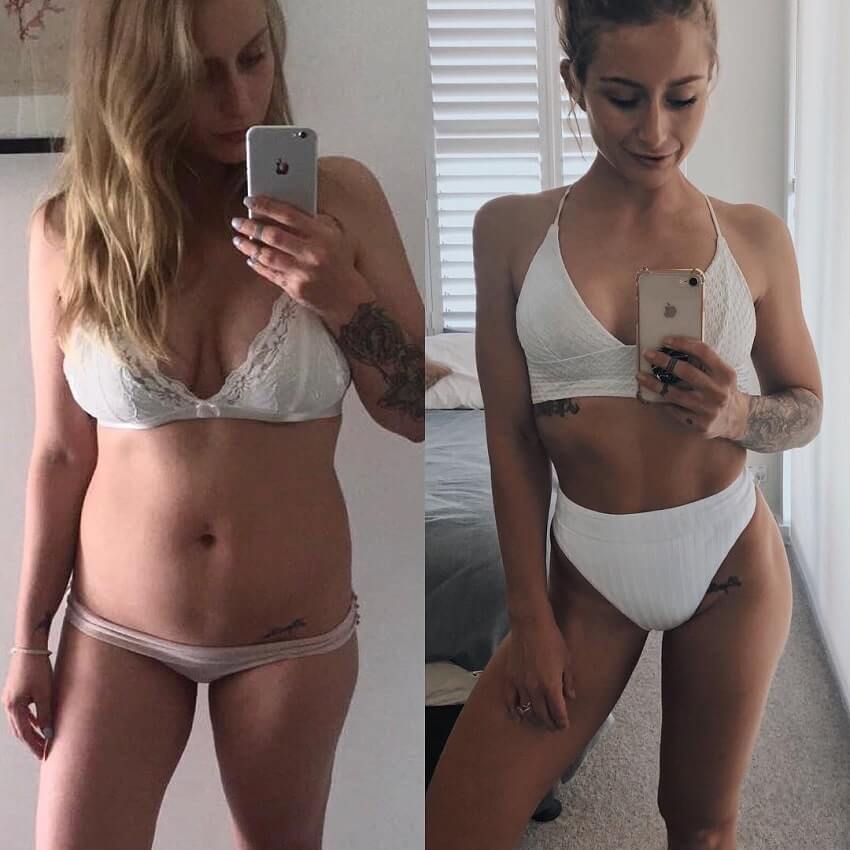 Wilda's transformation before and after pregnancy.
---
Losing Her Weight After Pregnancy
Several weeks after giving birth to her son, Wilda slowly increased the intensity of her workouts.
She started training for 15 minutes in her living room while her son slept. Over time, she built up her fitness up to do 45 minutes HIT sessions.
"Most of my training sessions would comprise of high-intensity training which would help get my cardio in at the same time as strength training. This is perfect for anyone, let alone new mums, killing two birds with one stone."
Over the next six months, Wilda went on to lose an incredible 26 kilograms. Using nothing but her own body weight to exercise.
Inspiration For Others
Through her transformation, Wilda has motivated other women to get in shape. These people now follow Wilda's journey online, supporting her every step of the way.
As for Wilda, she credits her husband for helping her go through her transformation and looks forward to new challenges in the future.
"Finally, I am proud of what I see in the mirror and how I feel. No longer do I deprive me of foods or go on crazy fad diets. I eat whatever I want within my limits.

I can go out for dinner or eat a bag of popcorn while watching a movie, it's sustainable and that's what healthy living is all about." – Wilda Fox
---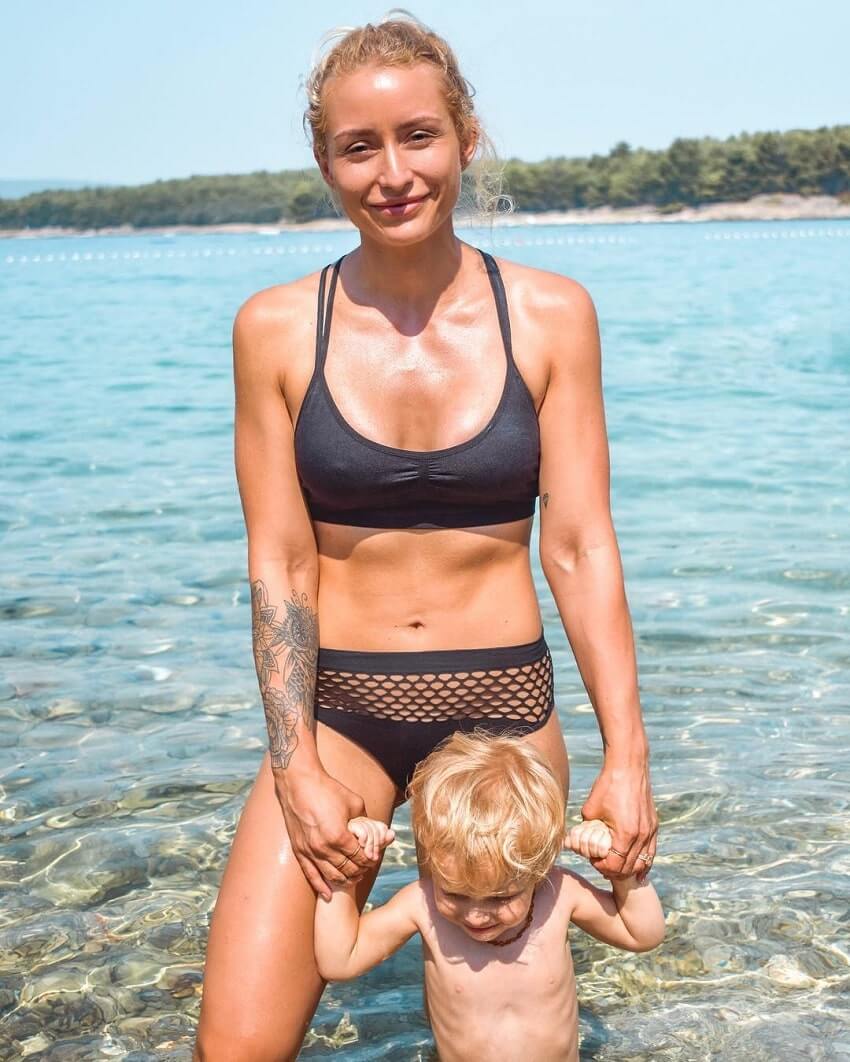 Training
From Weightlifting to Bodyweight Workouts
Back when Wilda trained in the gym, she spent hours doing long sessions of cardio and weight training.
These days, she trains far away from the gym. She now follows a 45-minute daily workout plan, which uses intense bodyweight exercises and serves as both cardio and strength training.
Not only does Wilda save time this way, but she's also noticed much better progress compared to when she used to train in the gym.
As Wilda says; "I love the training and the fact I could do it in the privacy of my own living room. I feel more comfortable exercising and I love having a plan that allows me to exercise anywhere!"
---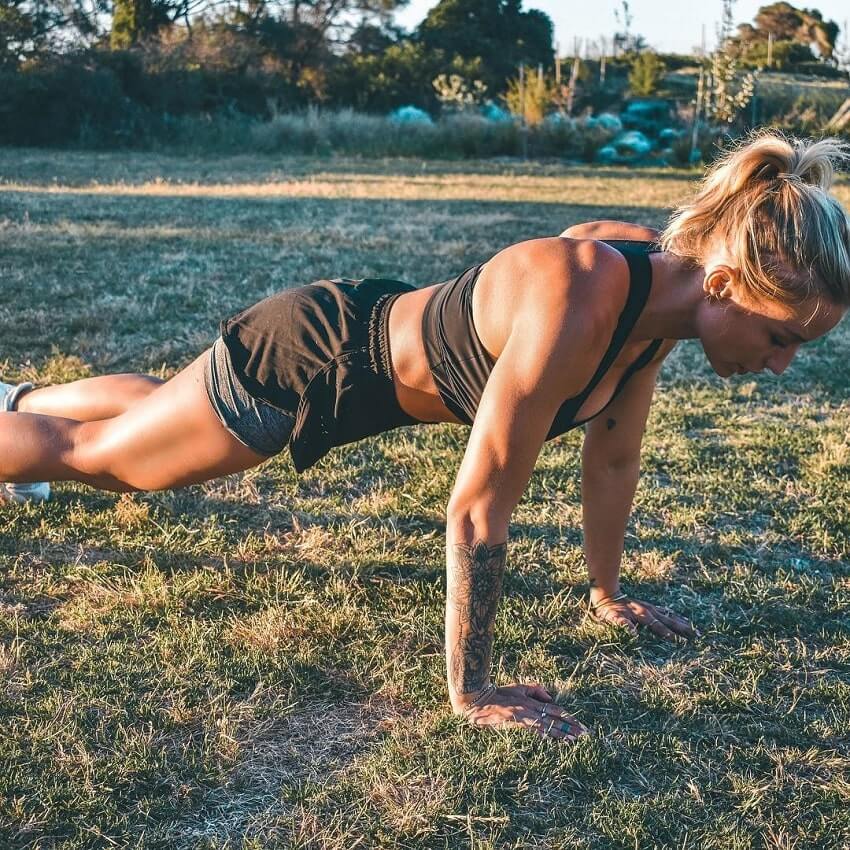 ---
Rest and Recovery
Back when she trained in the gym, Wilda was afraid to take a day off from training in order to not lose progress.
But she now realizes this wasn't healthy nor sustainable.
Nowadays, Wilda goes by feel, training as often as she wants to. In fact, if she feels her body needs a break, she might even take an entire week off.
"Too much exercise can do you more harm than good. If you're constantly making your body work above its limits, it breaks down. Give it time to recover, heal, and come stronger."
---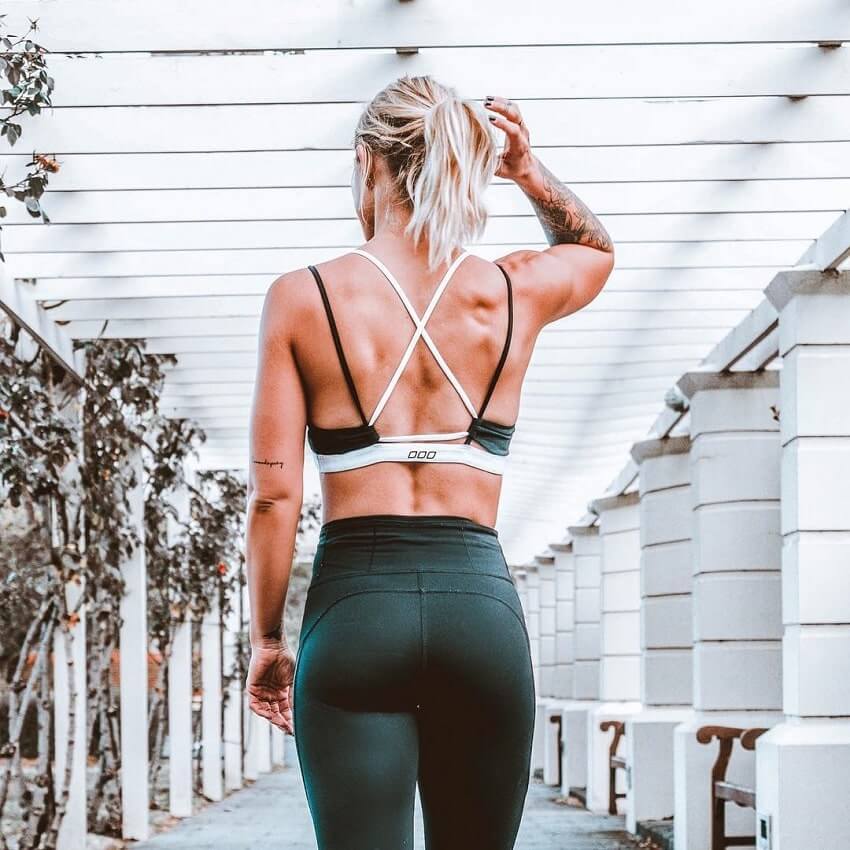 Nutrition
Much like with her training, Wilda's diet was taken to the extreme before she was pregnant. She was never satisfied with her body, and as a result, often tried cutting out entire food groups to lose fat. Carbs were usually the first to go.
Nowadays though, Wilda doesn't restrict herself at all. She'll even eat something "less healthy" if she feels her body is craving it.
Wilda believes that by not stressing too much about food, she actually achieves better results.
In the own words of Wilda: "I eat whatever I want within my limits. I know my macronutrients and how many calories I should eat each day to achieve the results I want and this is key. It makes it a lifestyle."
---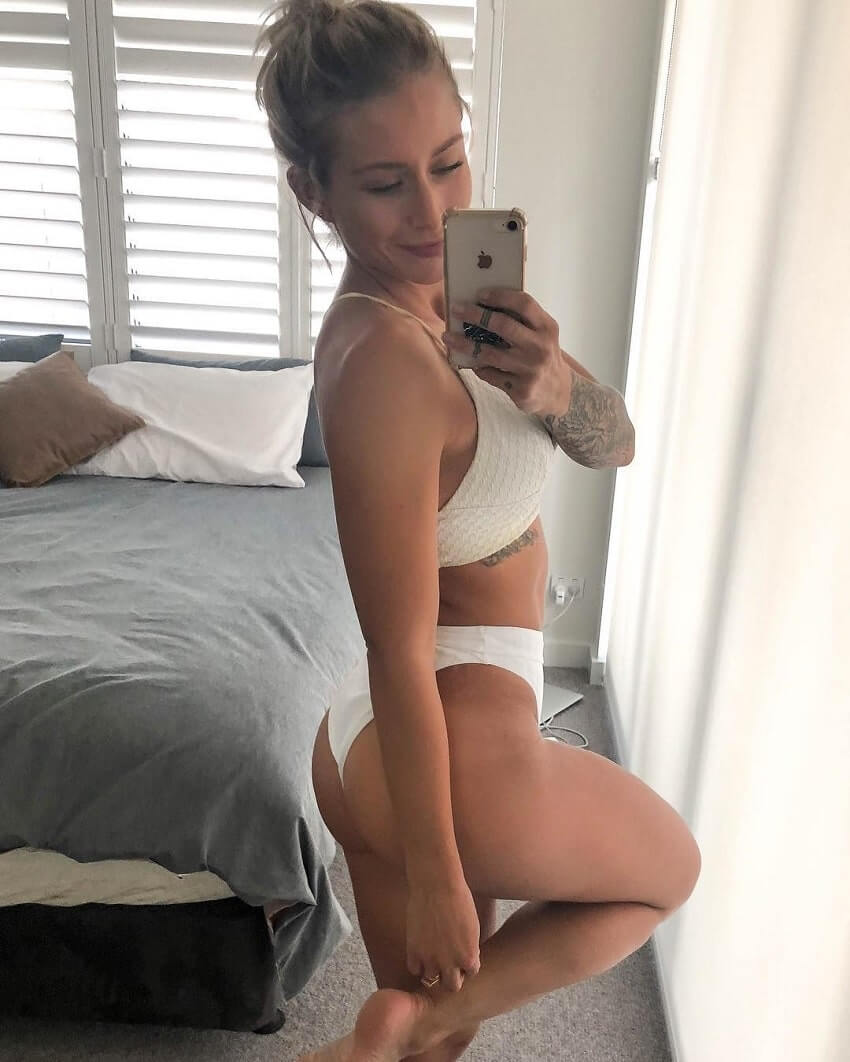 Idols and Influences
Wilda credits her husband, Matt Fox, for helping her go through her fitness transformation.
After giving birth to her son, Wilda started following a body-weight program that her husband created for her. Thanks to this program, and her own strength of will, she went on to lose 26lbs of excess weight.
---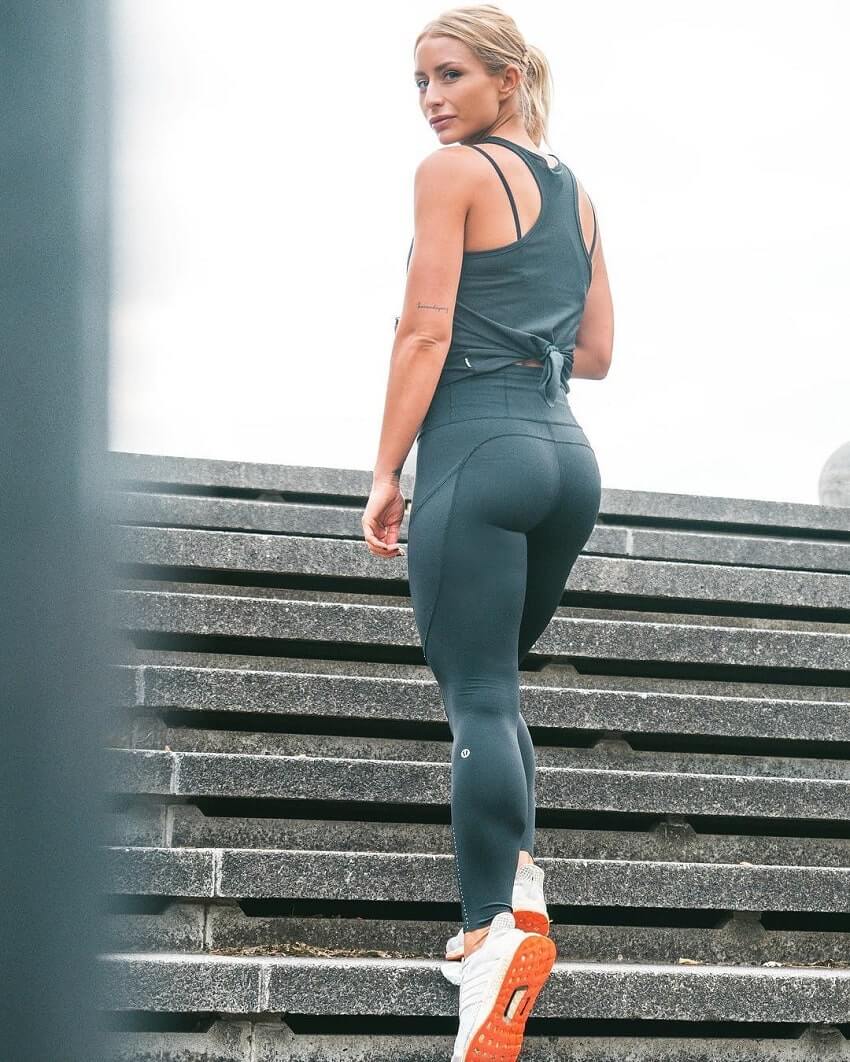 What we can learn from Wilda Fox
If nothing else, Wilda Fox showed us that you don't need a gym to be healthy and fit.
There are plenty of ways to achieve your dream body – if you want to do it by doing body-weight exercises only, Wilda is proof that you can.
Don't allow excuses to stop you from reaching your goals. If Wilda's story has taught us anything, it's that there's always a way to achieve what you want – you just need to put in the work to get there.