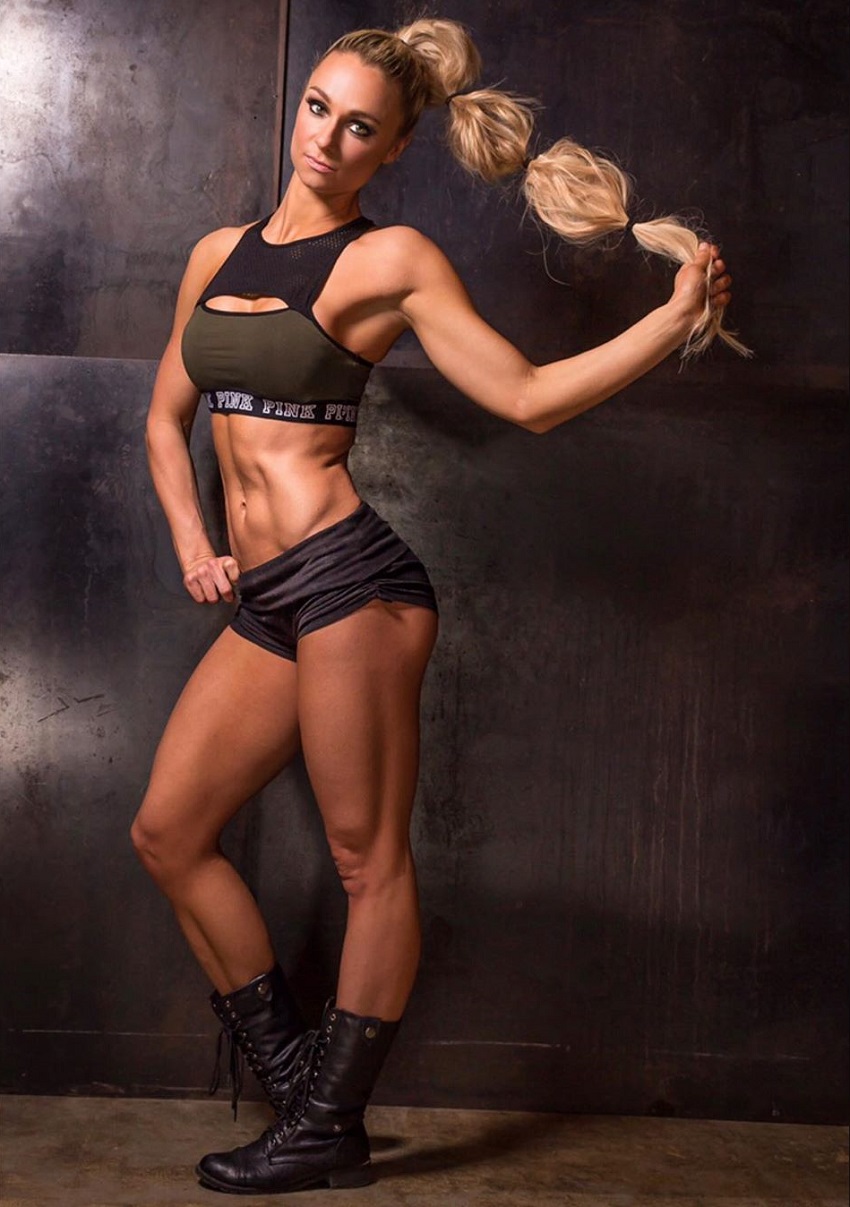 Whitney Wiser
NPC Judge, Bikini Athlete, Fitness Model
Whitney Wiser is an IFBB Bikini Pro, fitness model, and coach from the United States of America.
She's been competing ever since 2011 but has had many roadblocks on her way to the top.
Back in her early competitive days, Whitney injured her spine which derailed her progress for months.
Determined to not let it destroy her career, she came back strong to claim IFBB Pro status in 2014.
This is her story:
---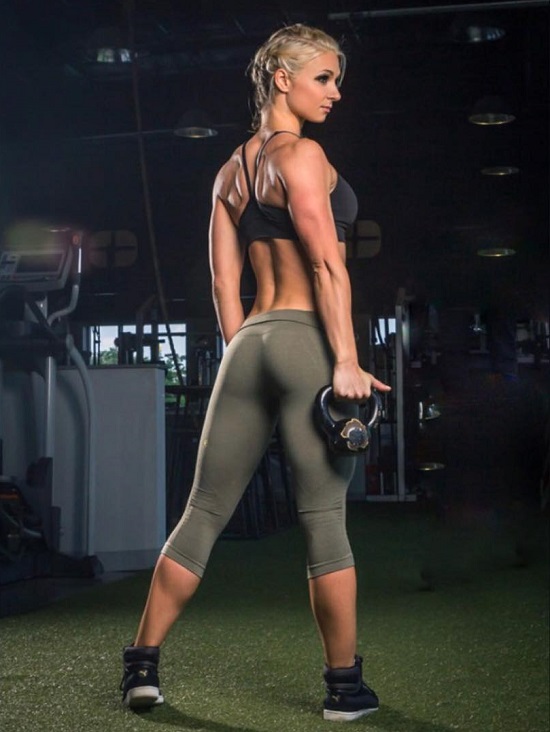 Athlete Statistics
Full Name: Whitney Wiser
Weight
Height
Year of Birth
Nationality
115 - 125lbs (52.2 - 56.7kg)
5'6" (167.5cm)
1987
American
Profession
Alias
Era
NPC Judge, Bikini Athlete, Fitness Model
whitneywiserfit
2010
| | |
| --- | --- |
| Weight | 115 - 125lbs (52.2 - 56.7kg) |
| Height | 5'6" (167.5cm) |
| Year of Birth | 1987 |
| Nationality | American |
| Profession | NPC Judge, Bikini Athlete, Fitness Model |
| Alias | whitneywiserfit |
| Era | 2010 |
---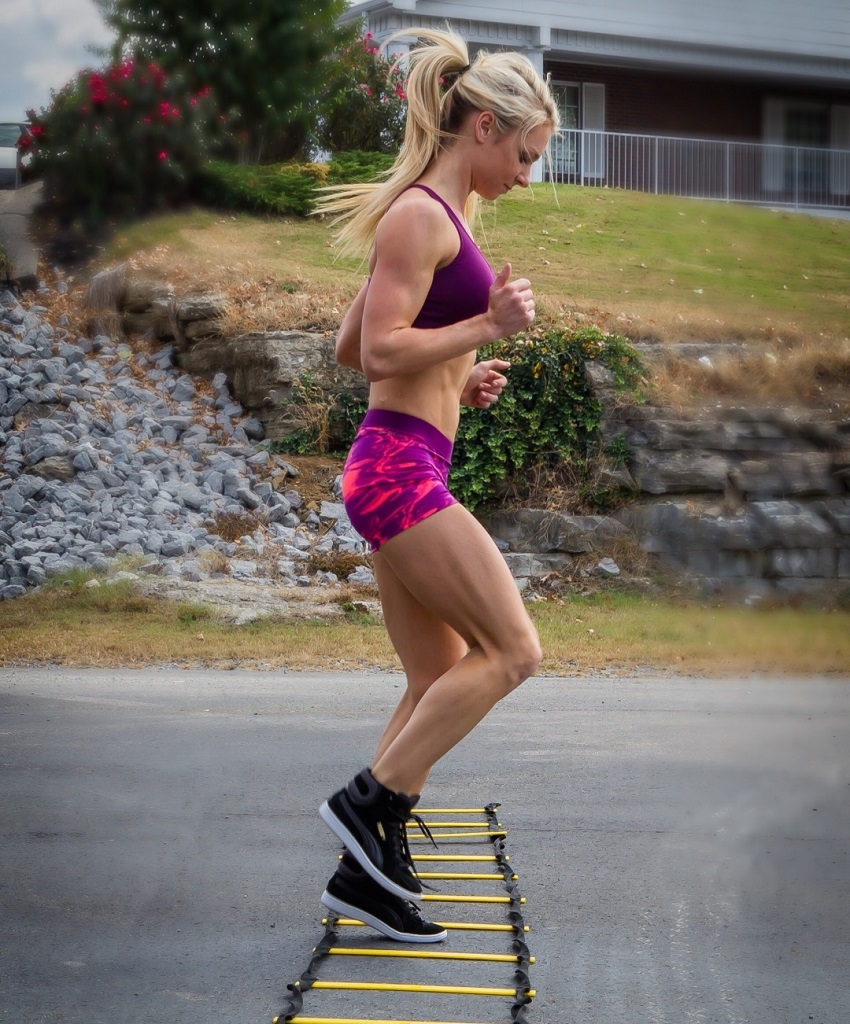 Accomplishments
IFBB Pro Bikini Competitor
Certified Trainer
Nutritionist
Fitness Model
Entrepreneur
Whitney's Comp History
2011
Junior USA Championships, Bikini Class E, 1st place
Junior Nationals, Bikini Class E, 1st place
NPC USA Championships, Bikini Class E, 9th place
2012
Junior USA Championships, Bikini Class E, 7th place
Junior Nationals, Bikini Class E, 12th place
2013
Pittsburgh Championships, Bikini Class E, 2nd place
Junior USA Championships, Bikini Class E, 3rd place
Junior Nationals, Bikini Class E, 3rd place
IFBB North American Championships, Bikini Class E, 2nd place
NPC Nationals, Bikini Class E, 5th place
2014
Junior USA Championships, Bikini Class E, 1st place
2015
Dayana Cadeau Classic, IFBB Bikini, 9th place
Europa Phoenix Pro, IFBB Bikini, 13th place
Greater Gulf States, IFBB Bikini, 16th place
St. Louis Pro, IFBB Bikini, 8th place
2016
Muscle Mayhem Pro, IFBB Bikini, 1st place
Flex Lewis Classic, IFBB Bikini, 11th place
Arkansas Pro Bikini, IFBB, 2nd place
Liquid Sun Rayz Pro, IFBB Bikini, 6th place
Mr. Olympia, Bikini Class, 16th place
2017
Greater Gulf States, Bikini, 12th place
Fort Lauderdale Cup, IFBB Bikini, 8th place
Wings of Strength Chicago Pro, IFBB Bikini, 5th place
2018
World Klash, IFBB Bikini, 12th place
---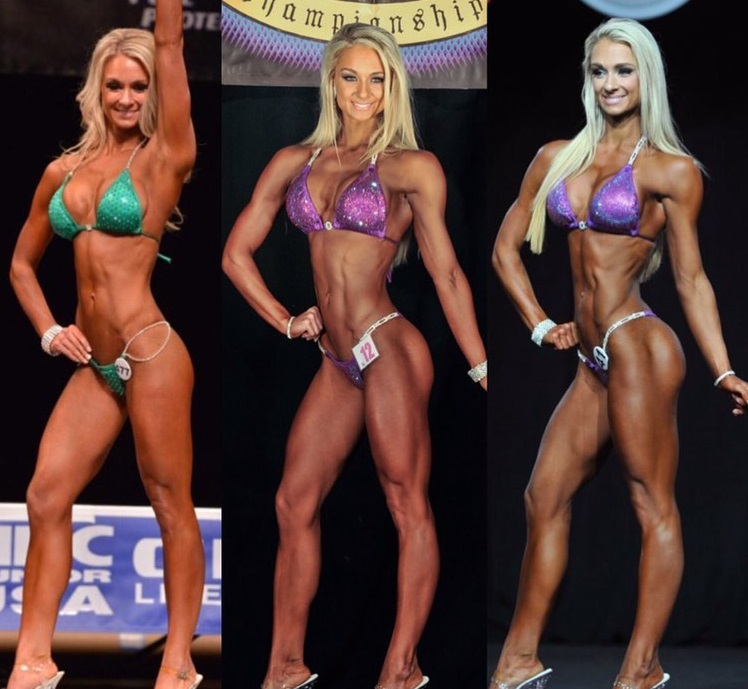 Biography
High School Training
Whitney Wiser has been active her entire life. She got into weightlifting back in high school when her coach brought a personal trainer for their basketball team.
Whitney loved lifting weights just as much as she loved playing basketball. Day after day, she could feel the progress from training in the gym. Not only that, her performances on the basketball court improved too.
All of this motivated Whitney to keep pushing her limits in the gym, and eventually, it made her fall in love with bodybuilding.
"I wanted to be the best and strongest in the weight room so while most of the team was goofing off, I was paying attention to the trainer and pushing myself daily."
Bikini Contests
After graduating from college, Whitney's days in her basketball team came to an end. It wasn't long before she switched to bodybuilding contests full-time.
At first, Whitney wasn't sure in what category to compete in. There were initially two choices: figure and bikini class.
Whitney initially wanted to compete in figure. However, she wasn't able to build enough muscle in the 8 weeks that she had before the show. So she ultimately chose to compete in the bikini class, which didn't require her to put on as much muscle.
The year was 2009. Whitney stepped on the stage in her first amateur bikini contest. To her amazement, she took 2nd place that day. In fact, this result made her even more 'addicted' to bodybuilding and competing.
At that moment, Whitney set a goal to train harder than ever so she could win her next show.
National Level Shows
Whitney started competing in national-level shows in 2011. And initially, everything was going well.
But not long after, she faced a huge challenge – suffering a crushed spine. This set her progress back for several months. She couldn't do any bodybuilding during this period, focusing on recovery instead.
But Whitney had a strong mentality and said this would only motivate her to come back stronger. True to her word, she returned to contests in 2012 and slowly made her way to the top. In fact, by the end of 2014, she was getting closer and closer to winning her IFBB Pro Card.
---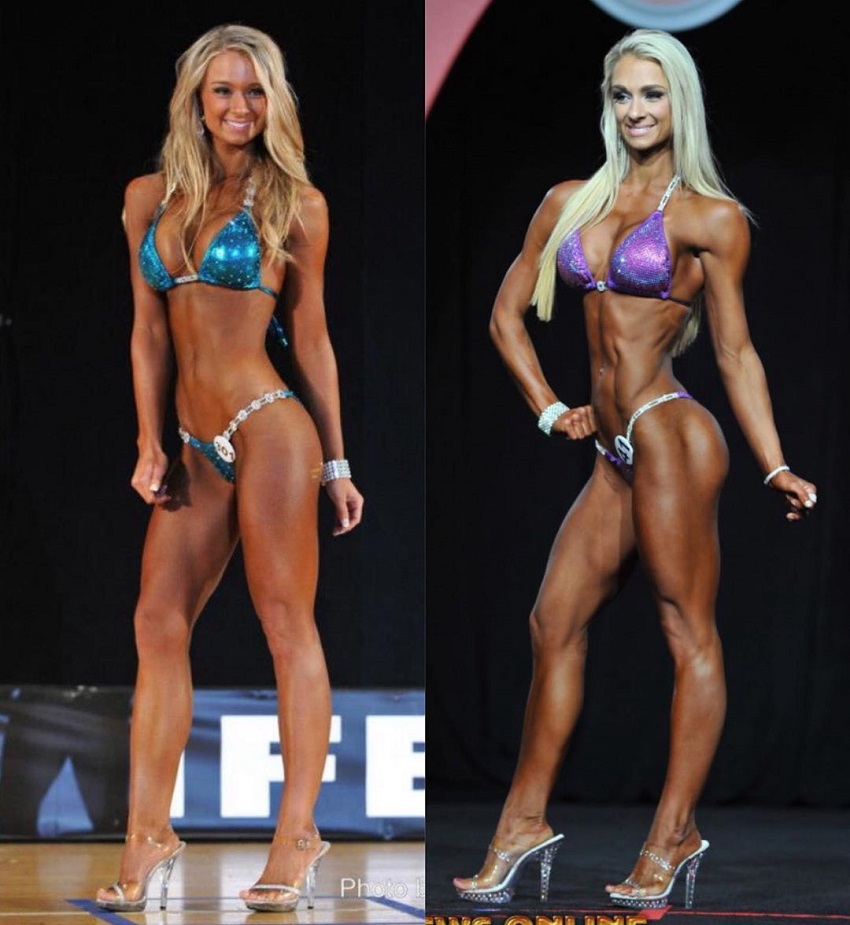 ---
Pushing For the Pro Card
Whitney kept working hard in the gym throughout the months. Then, in 2014, she finally won the IFBB Pro Card after taking 1st place at the Junior National Championships.
Riding high from her victory, she didn't waste any time – placing 9th in her Pro debut a couple of months later.
Within months, she climbed up the competitive ladder and eventually won her first Pro show – the 2016 Muscle Mayhem Pro.
Whitney Today
Ever since turning Pro, Whitney hasn't slowed down for a moment. She continues to impress with her results on and off the stage in her career of a fitness model, bodybuilder, entrepreneur, and NPC judge.
Whitney is also an inspiration for people that follow her online. She continues to compete at the highest level and looks forward to what the future has in store for her.
"I never expected anything or did I ever once say that I was going to turn pro before it happened. I just put my head down, put my headphones in, and put in the work and got rewarded for it. If there is a will, then there is a way."
---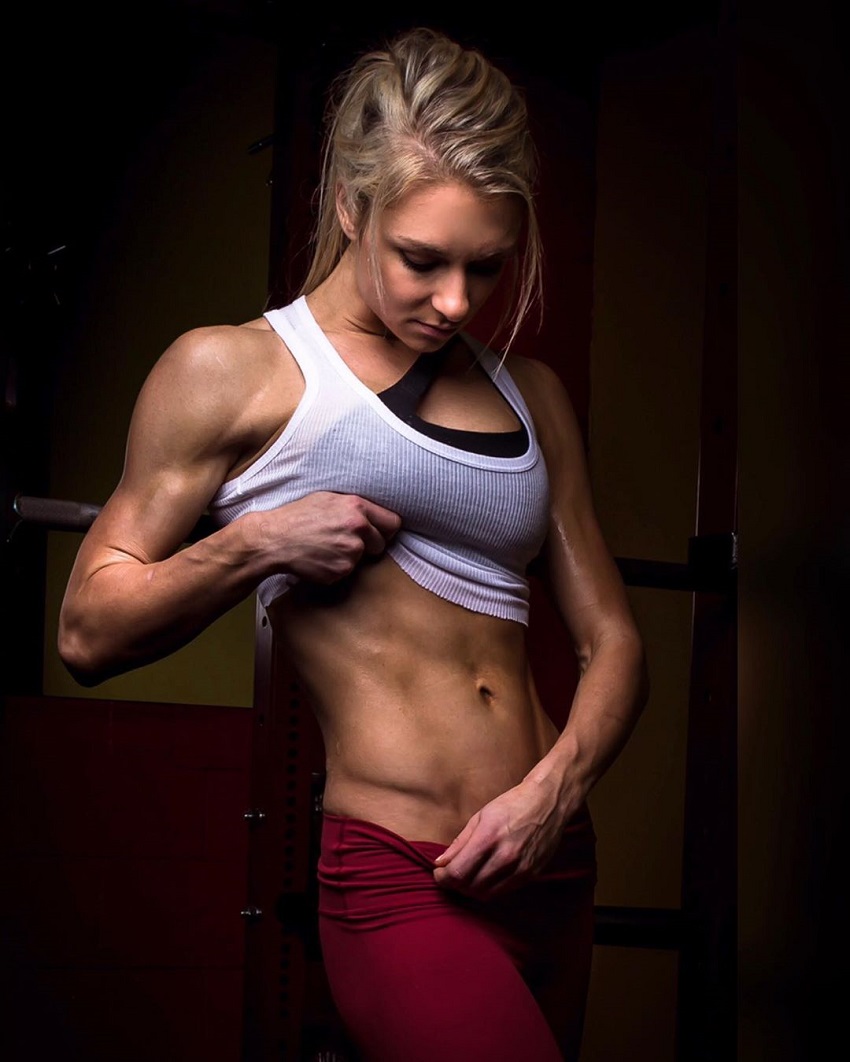 Training
Whitney goes to the gym at least 5 times per week.
She stays on top of her training by constantly experimenting with new workout routines. She likes to switch things up, so that her muscles don't adapt to the same routine.
Whitney's favorite exercise is side lateral raises. She also loves training her lower body – especially legs and glutes.
Outside of bodybuilding, Whitney's hobbies include playing basketball and spending time with her family. She loves playing sports because it's not only fun and enjoyable but is also excellent for fat loss.
Leg Workout
Although not much is known about Whitney's exact training routine. Athletes like her often prioritize compound movements that work on multiple muscle groups.
Whitney might also do some isolation exercises, such as glute kickbacks, to work on specific areas that she wants to improve.
Here's how a leg workout for an athlete like Whitney might look:
Squats with Overhead Press: 4 sets of 8-12 reps
Leg Press Machine, 4 sets of 8-12 reps
Lunges, 3 sets of 10 steps
Cable Kickbacks: 3 sets of 20 reps per leg
Single-Leg Eccentric Hamstring Curls: 4 sets of 6-8 reps per leg
Bungee Broad Jumps With Backwards Duck Walk: 4 sets of 10 reps
Towel Slides: 3 sets of 10 reps
Back Workout
Here's a back workout Whitney shared on her social media;
4 sets:
12 Seated Cable Rows (close grip)
12 Seated Cable Rows (wide grip)
4 sets:
15 Lat Pulldown (close grip)
10 Hammer Strength Low Rows
4 sets:
12-15 Bent Over Barbell Rows
Whitney will keep her rest between sets short – 60 seconds at most.
Shorter rest means higher training intensity, which is exactly what Whitney is looking for during a weight cut for a contest.
Not only that, but this type of training is extremely effective at building up her cardiovascular capacity and stamina; therefore, eliminating the need to do any extra cardio on a treadmill.
---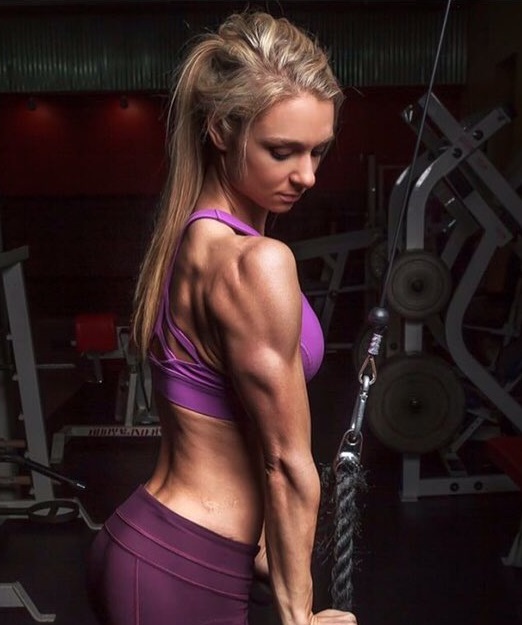 Nutrition
Whitney generally eats a healthy diet but knows that balance is key. For this reason, she'll enjoy burger and fries once in a while.
Her favorite high-protein food is oatmeal mixed with whey protein and peanut butter.
How Whitney Tackles a Busy Week
If Whitney has a busy week ahead, she'll prepare her meals in advance to stay on target with her physique goals.
It's easy to cave in to cravings when there are no rules in her diet, that's why she always makes sure to stay prepared.
If she doesn't have time to make her own meals, then Whitney will eat at healthy restaurants. She prefers light vegetarian dishes, occasionally with some fish on the side.
In Season Diet
When getting ready for a competition or a photoshoot, Whitney's diet will naturally get stricter.
Specifically, she'll eat fewer carbs and other foods that could spike her blood sugar levels and lead to fat gain. At the same time, she'll bump up her daily protein to make sure she keeps her lean muscle.
Protein Pancake
Here's a healthy protein pancake recipe Whitney might eat when she craves something sweet;
1 cup of organic oats
2 egg whites
1 whole egg
4 drops of natural flavoring of choice
Natural peanut butter
A scoop of whey protein
Just a sprinkle of cinnamon (optional)
---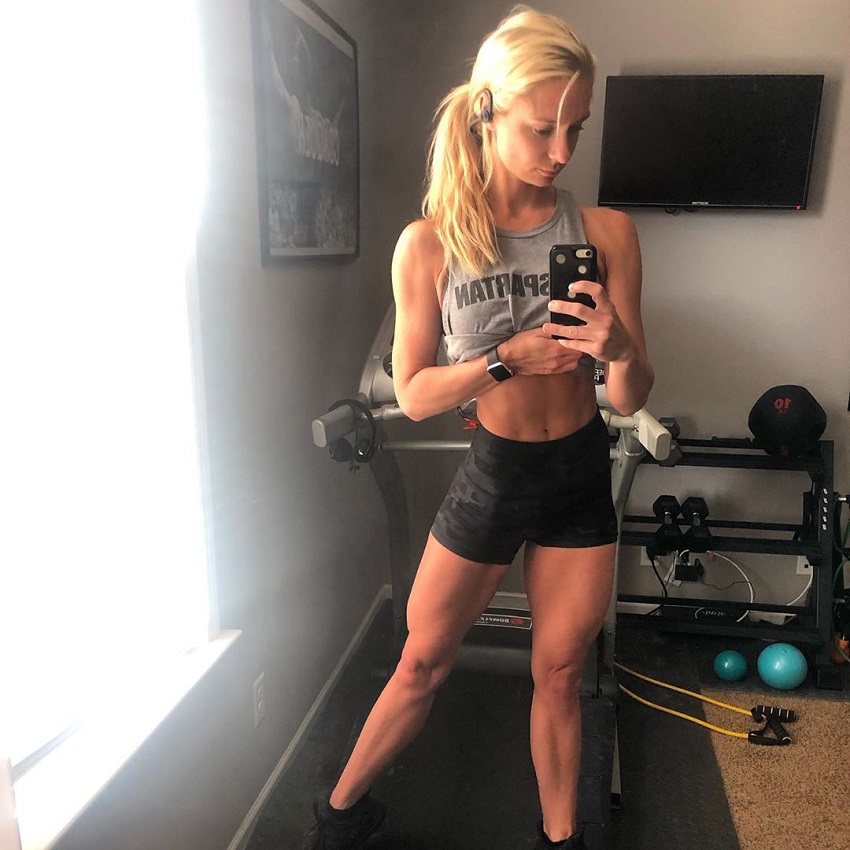 Idols and Influences
Whitney is inspired by other athletes and fitness models who're known for their dedication to training.
But in the eyes of many of her fans, Whitney is an inspiration and influence in her own right.
She continues to motivate them every day with her awesome posts on social media.
"I'm so grateful that I never listened to what anybody else said I was capable of and I never gave up! I followed my passion and I found a way to build a life and businesses around it." – Whitney Wiser
---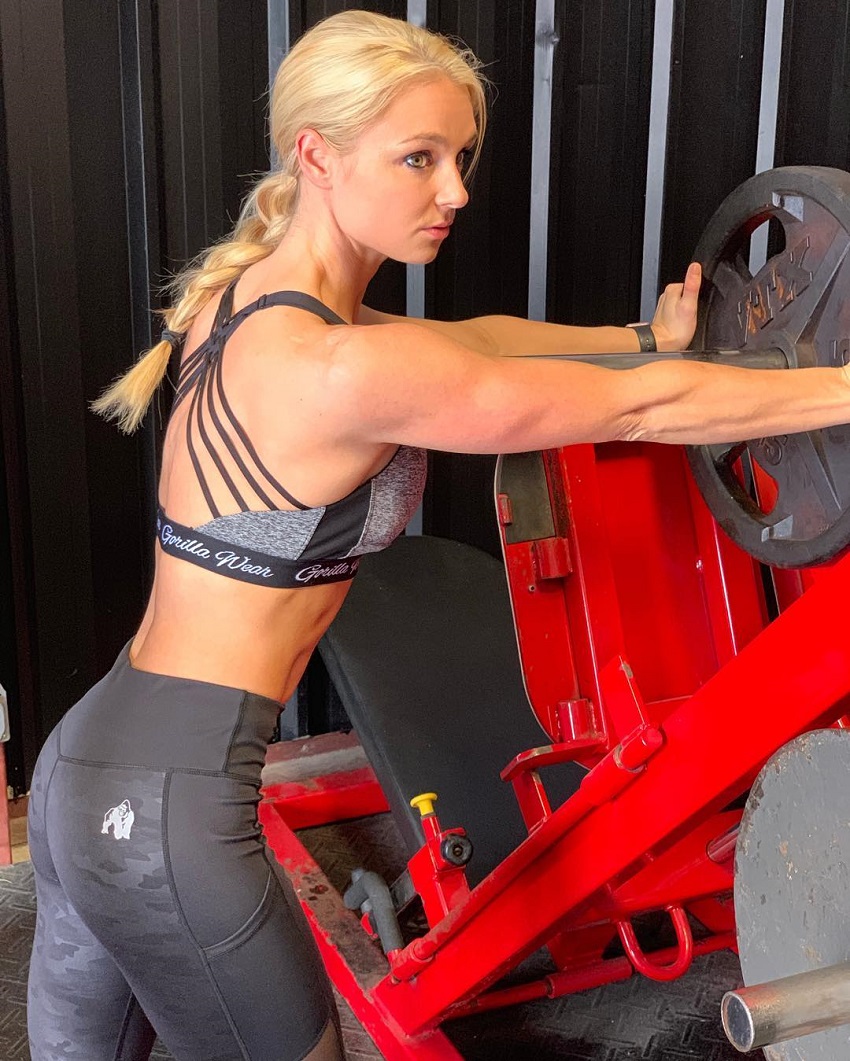 "We all make time for what we want to make time for. Bottom line. I didn't have time to workout today. I made time."
What we can learn from Whitney Wiser
What we can learn from Whitney Wiser, is that you should pursue your dreams whenever you get the chance.
Whitney was presented with the opportunity to enter bodybuilding back in college, during her time as a basketball player.
She took full advantage of the opportunity to become a bikini competitor.
Ever since then, she's grown into a respected figure and inspiration for others in the IFBB world.
With the same dedication and passion for bodybuilding as Whitney, you too can build your dream physique.