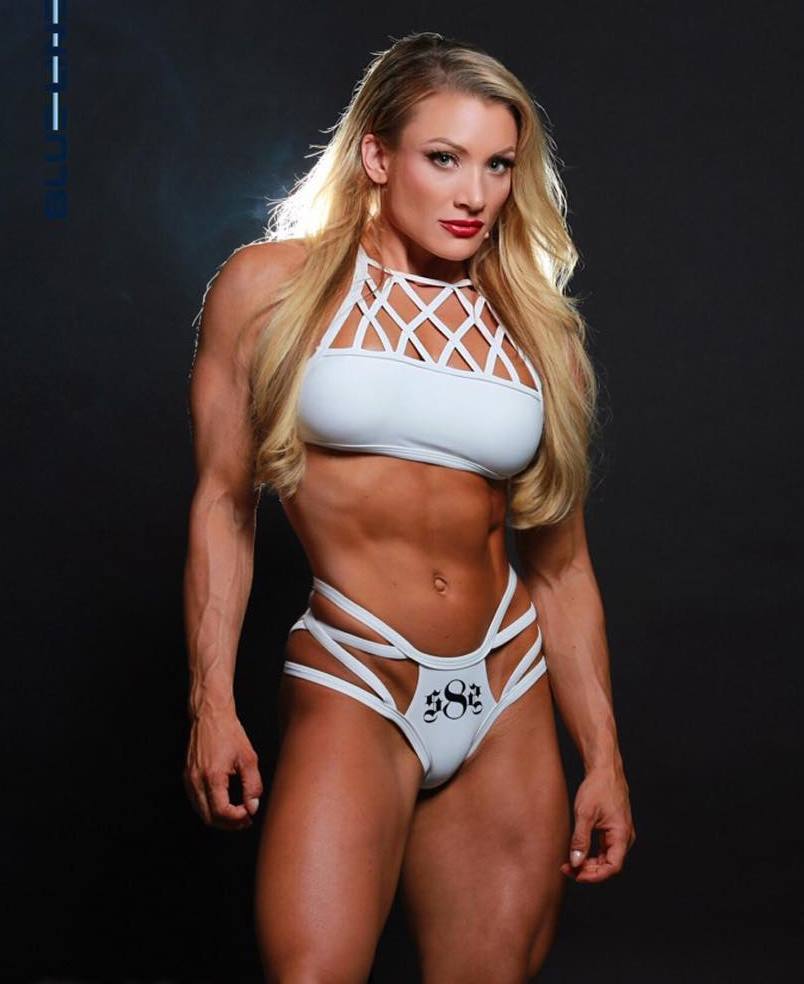 Wendy Fortino
Professional Figure Competitor, Physiologist
Wendy Fortino is a professional Figure competitor from the USA. She's famous for her strong and muscular looks, as well as her accomplishments on the IFBB stage; being a three-time Olympian.
Wendy's had a competitive 'spark' since she was 7. She says; "I have been obsessed about being fit and in shape since I can remember. I loved beating the boys at arm wrestling and push-up contests, and loved showing off some definition in my arms so that I could feel like a powerful girl and not be bullied by the boys."  She stood out in disciplines like gymnastics, and later, competitive track & field.
However, in 2008, an injury struck Wendy during one of her track races. The injury was so serious that Wendy had to end her track career. Because of this, she started looking for some other sport that would satisfy her competitive 'thirst' – discovering fitness soon after.
Since then, Wendy hasn't looked back. She's found her way into the world of weightlifting, as well as competing, very quickly; earning her Pro qualification at the 2011 NPC USA Championships, alongside making her debut at the prestigious Figure Olympia in 2014.
---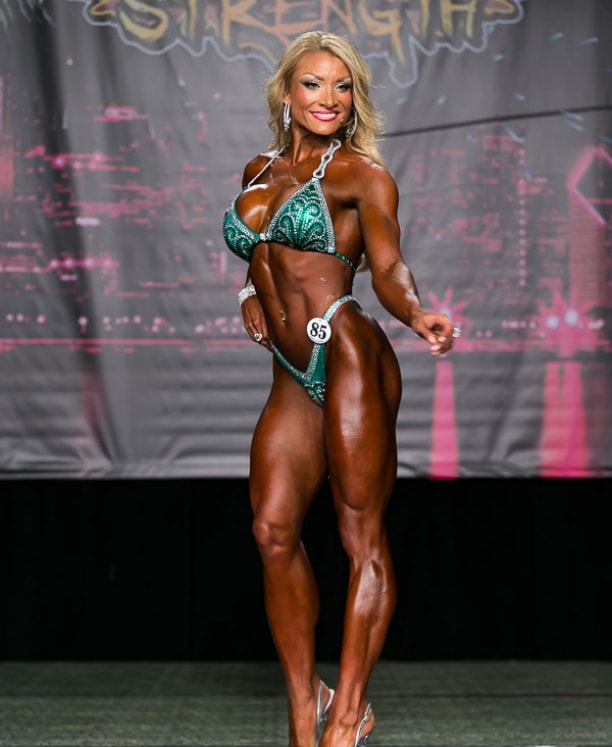 "My hardest challenge to overcome has been my focus on one thing. As I get older, I am able to focus on fewer things, but it has always been hard for me to see how far I can go in just one thing because I am always pushing in a lot of different directions."
Athlete Statistics
Full Name: Wendy Fortino
Weight
Nationality
Profession
Era
115 - 125lbs (52.2 - 56.7kg)
American
Professional Figure Competitor, Physiologist
2000, 2010
| | |
| --- | --- |
| Weight | 115 - 125lbs (52.2 - 56.7kg) |
| Nationality | American |
| Profession | Professional Figure Competitor, Physiologist |
| Era | 2000, 2010 |
---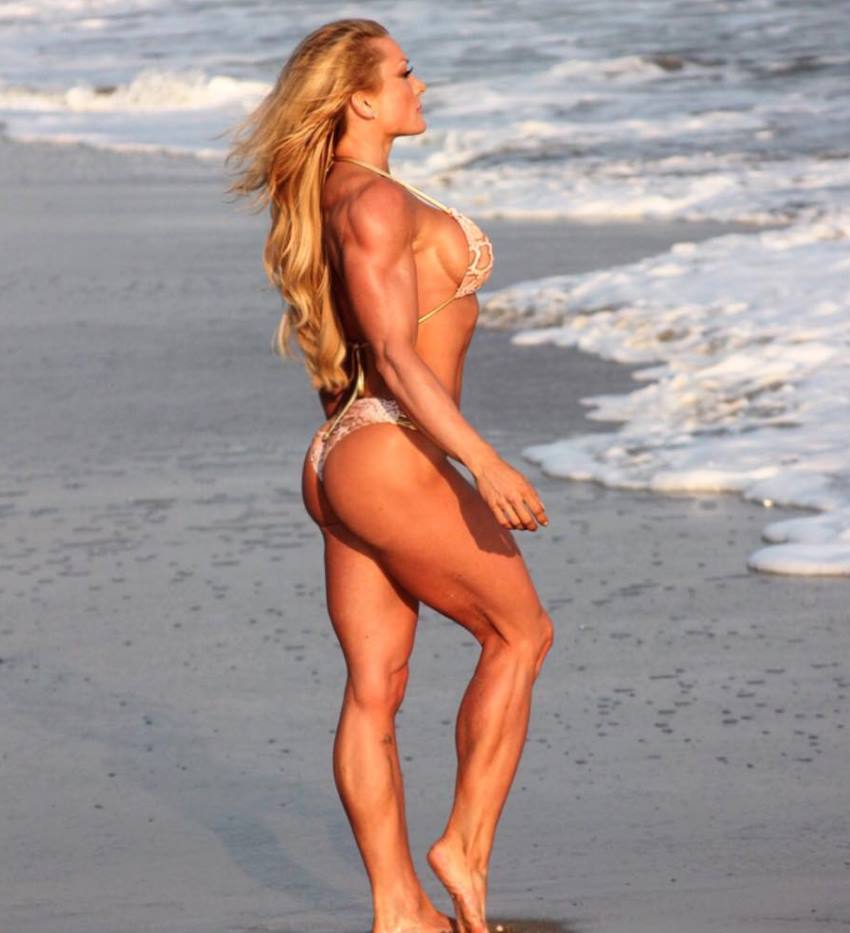 Accomplishments
Exercise Physiology (graduate degree)
Contest History
2015 IFBB Olympia Weekend, 16th
2015 IFBB Tahoe Show Pro, 4th
2015 IFBB Wings of Strength Chicago Pro, 2nd
2015 IFBB Pittsburgh Pro, 4th
2015 IFBB California Governors Cup Pro, 2nd
2014 IFBB Olympia Weekend, 14th
2014 IFBB Tahoe Pro Figure, 2nd
2014 IFBB PBW Tampa Pro, 5th
2014 IFBB Wings of Strength Chicago Pro, 2nd
2014 IFBB Emerald Cup Pro, 3rd
2014 IFBB California Governors Cup Pro, 15th
2013 IFBB Tahoe Pro Figure Show, 6th
2013 IFBB California State Pro Figure, 10th
2013 IFBB California Governors Cup Pro Figure, 2nd
2012 IFBB California Pro Figure, 11th
2012 IFBB California Governors Cup, 7th
2011 NPC USA Championships, 1st
2011 NPC Team Universe & National Fitness Championships, 4th
2010 NPC USA Championships, 4th
2009 NPC USA Bodybuilding & Figure Championships, 6th
2009 NPC California State Bodybuilding, Figure and Fitness Championships, 1st
2009 NPC Contra Costa Bodybuilding, Figure & Fitness Championships, 1st
2008 NPC San Francisco Championships, 1st
---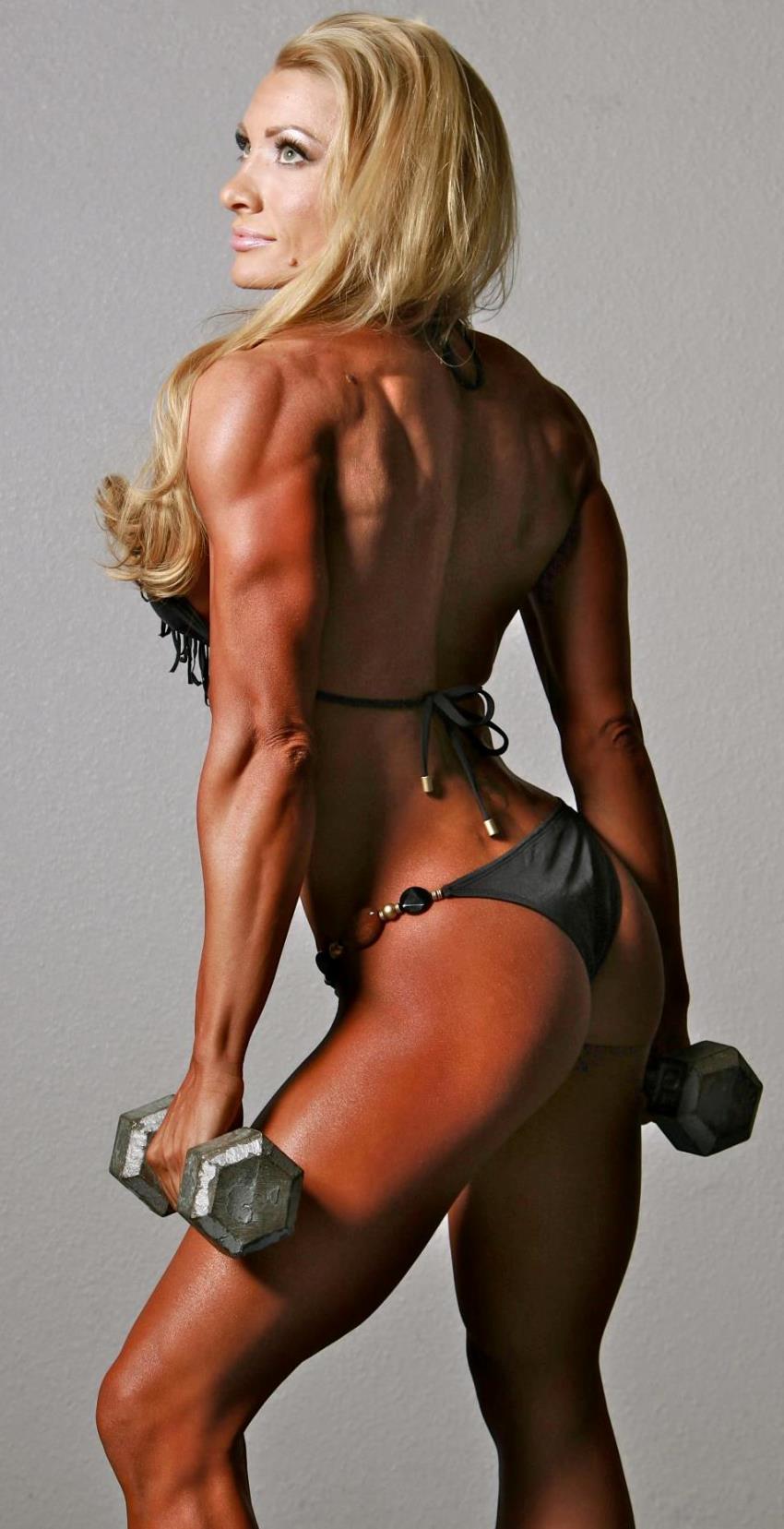 ---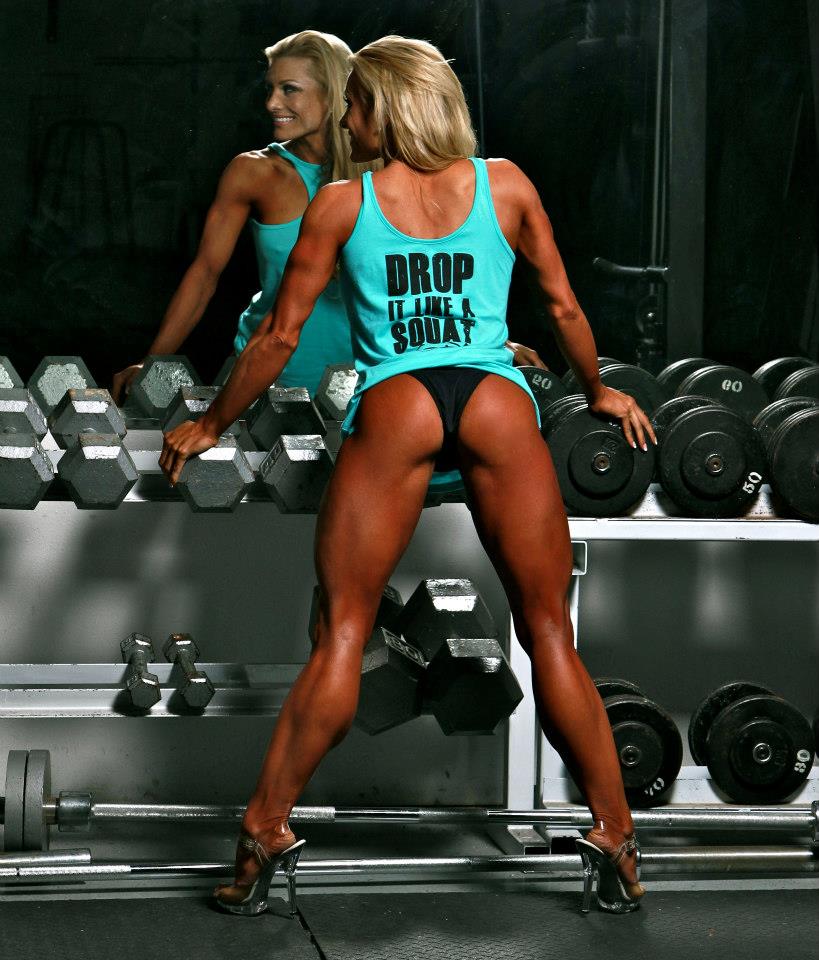 Training
Day of Training
On her typical day, Wendy wakes up at 4:30 A.M, and then goes to her home gym for 45-60 minutes of cardio. After this, she goes to work. After she's done with work, Wendy goes to train in the gym; never having the same workout twice.
Her workout is then followed by a protein shake, and later, a big meal to replenish her muscles. In the evening, she'll do one more cardio session which will usually last 30 minutes.
Wendy has this type of routine four or five times per week, and then, has one or two rest days. However, even on those recovery days, she'll do some sort of cardio for fat loss and overall health.
"I also practice my gymnastics skills 3-4 times/week. I work with my coach at least once a week. I train very hard."
Pushing Through Plateaus
When she encountered her first plateau in training, Wendy says she knew she had to change something in order to continue growing.
She decided she would completely change her training plan, and as soon as she did so, her body started responding once again.
Wendy's Top 3 Body Parts
Legs
Glutes
Shoulders
---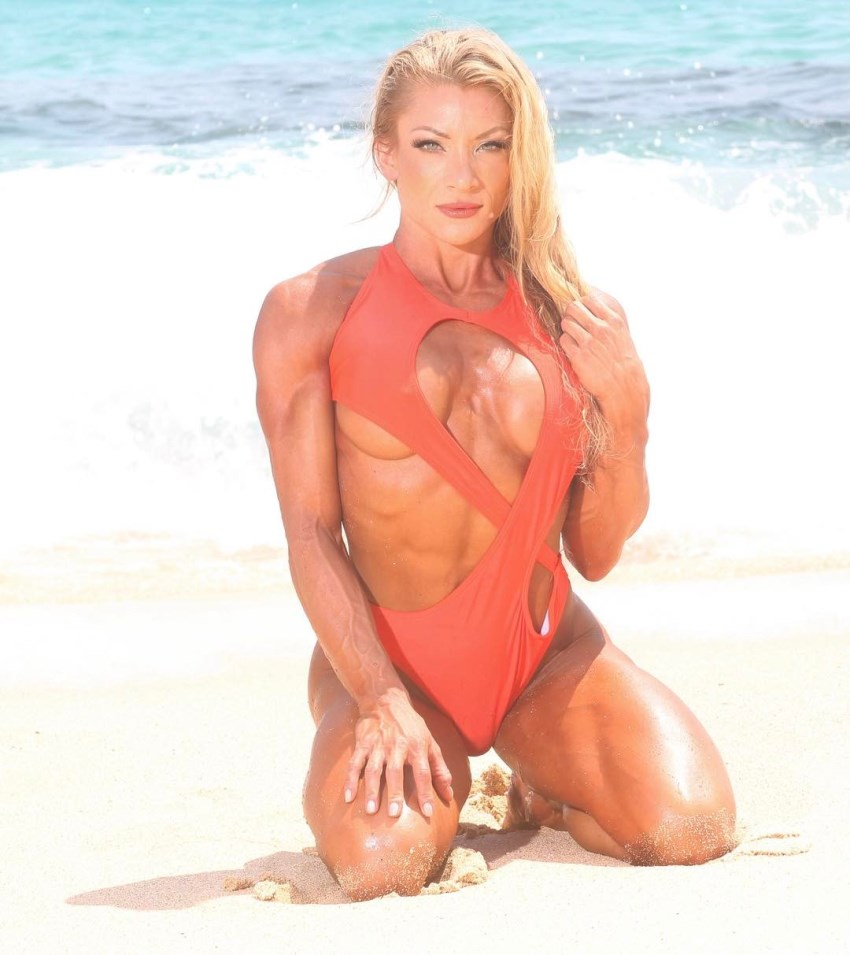 Nutrition
Eating Healthy
No matter if she's preparing for a contest or not, Wendy always makes sure to eat nutrient-rich foods, a lot of protein, and a lot of healthy fats.
She says she doesn't prefer one particular diet over another, rather making her own unique diet which helps her with building muscle and losing fat.
Off-Season vs. In-Season
While in the off-season, Wendy allows herself to gain around five to seven pounds. She says, she never allows herself to weigh more than 120lbs; her 'sweet spot' is at around 115lbs. Before contests, Wendy looks to drop her body weight to around 110 pounds – this is usually the lowest she'll go.
All in all, the difference between Wendy's off-season and in-season weight is 5-10 pounds. She achieves this by avoiding processed and sugary foods, as well as eating a fibre-rich diet which helps her with fat loss.
"My philosophy is to eat a healthy diet year-round, not just pre-contest."
---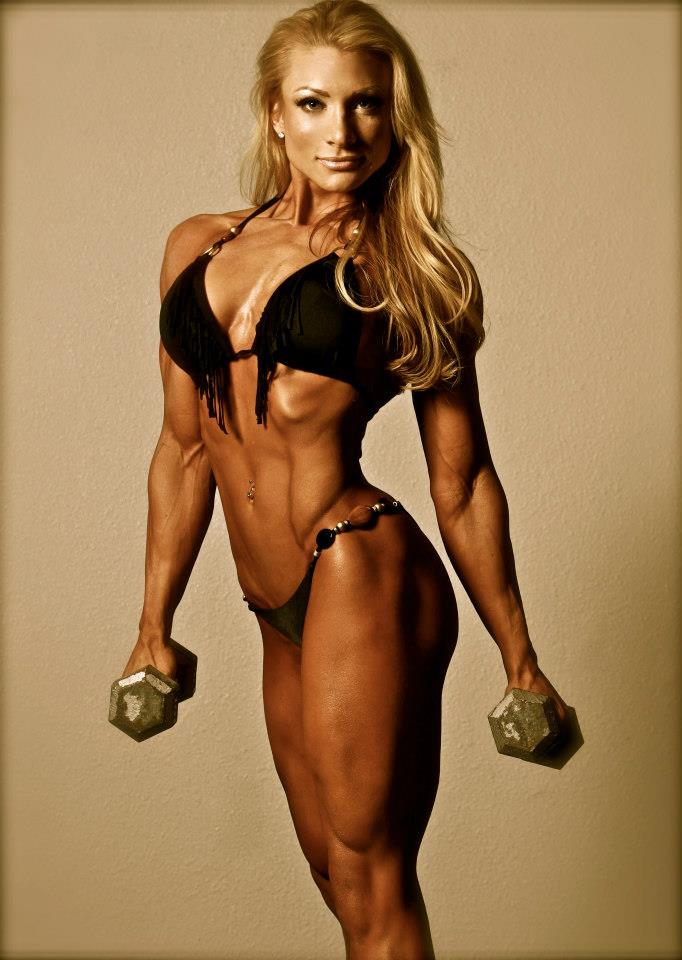 ---
Favorite Foods
Wendy's favorite healthy meal is tilapia with brown rice and Brussels sprouts. Her favorite cheat meal is peanut butter, or any other high-calorie butter.
Supplementation
L-Carnitine
COQ-10
Protein
Pre-Workout
---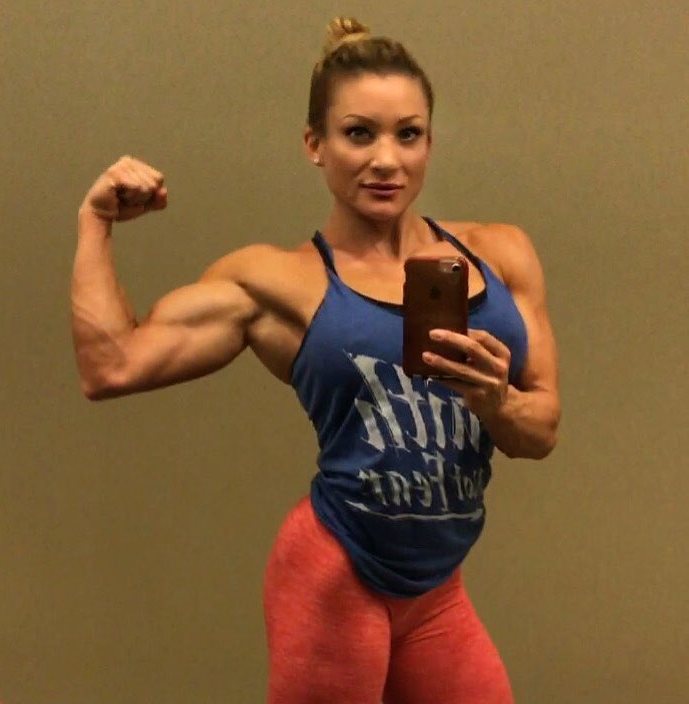 Idols and Influences
Wendy's favorite people in the fitness industry are the ones whom she knows personally. "I like to get to know someone that I admire to make the experience of admiration more real," Wendy explained.
Two of her idols in the industry are Ray Are, and Mark Byers, who are both competitive bodybuilders, and also, her close friends. She admires them because they have pushed through some of their own struggles in life, and became successful.
---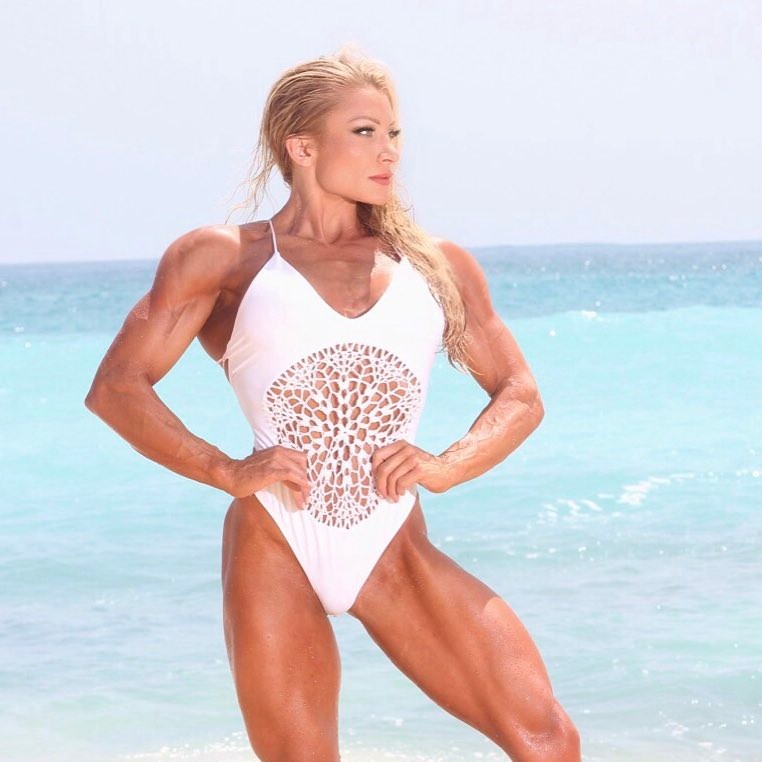 "I believe the most important thing that an athlete can have in this sport is a giant piece of humble pie. In this sport, we all train hard, follow a strict diet, and have aspirations to succeed and to be the best. Some athletes may have better resources and better genetics, but that doesn't make them 'better' than another athlete who maybe hasn't had the exposure or the victories. In fact, some of the athletes who are the most knowledgeable, and we should be admiring the most, may not even be the ones achieving top honors!"
What we can learn from Wendy Fortino
Wendy Fortino went through a difficult period in her life when she was forced to stop her career in track & field due to an injury.
However, this didn't stop her from moving forwards and making herself a success – she soon discovered competitive fitness, and became so good at the sport that she forgot about her previous problems with track & field.
If there's something we could learn from Wendy's example, it would be to never give up when something bad happens. Learn to look at the difficult situations in life as challenges that you can overcome, and become successful as a result – just like Wendy Fortino.