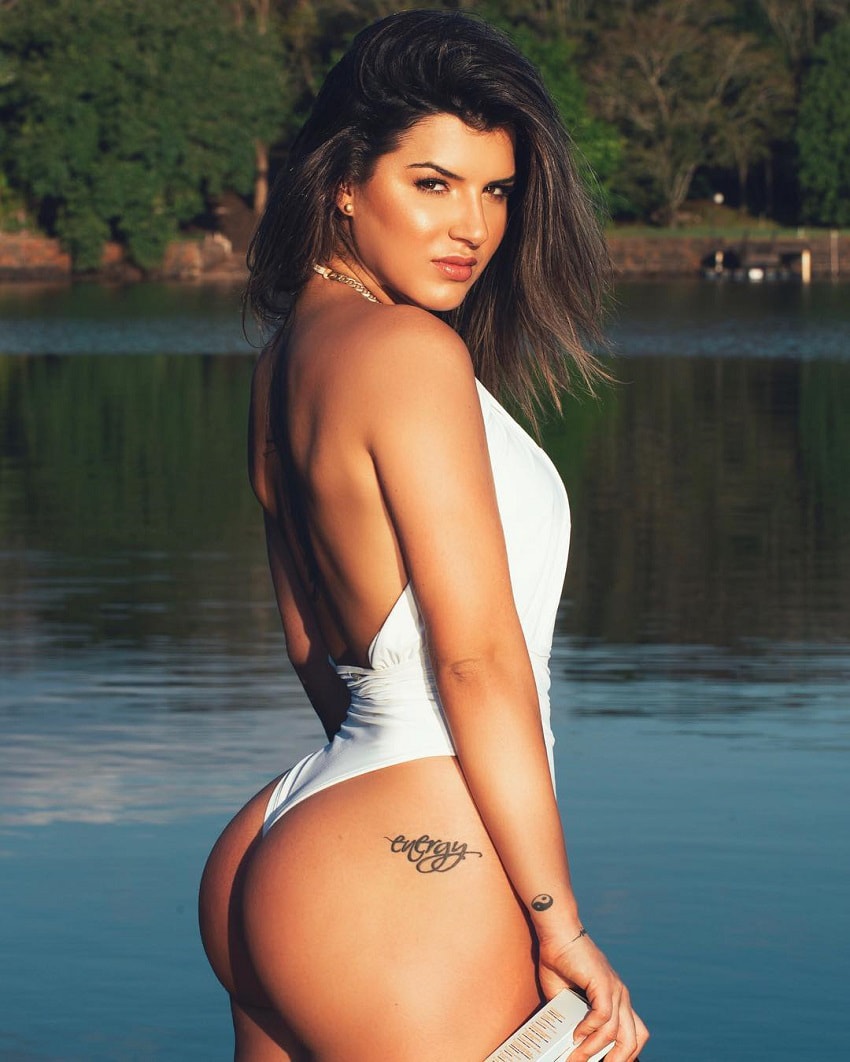 Vitoria Gomes
Fitness Model
Vitoria Gomes is a Brazilian fitness model and online personality. There is a lot about Vitoria that makes her stand out – her amazing figure, large online following, and her dedication to training in the gym.
Victoria's success is a byproduct of her constant hard work in the gym, as well as the kitchen. When she started her journey, she weighed only 50kg and was unhappy with her slim figure. After years of training, she completely transformed her body, reaching 61kg of healthy and fit weight.
"I always did sports, but I used to be thin, I used to weigh 50kg, and I dreamed of gaining lean mass. I now weigh 61kg and my fitness goal is achieved."
One milestone led to the next, as Vitoria soon opened her online profiles and began sharing her fitness motivations with the world. This saw her popularity soar, leading her to become a fitness icon on the rise.
---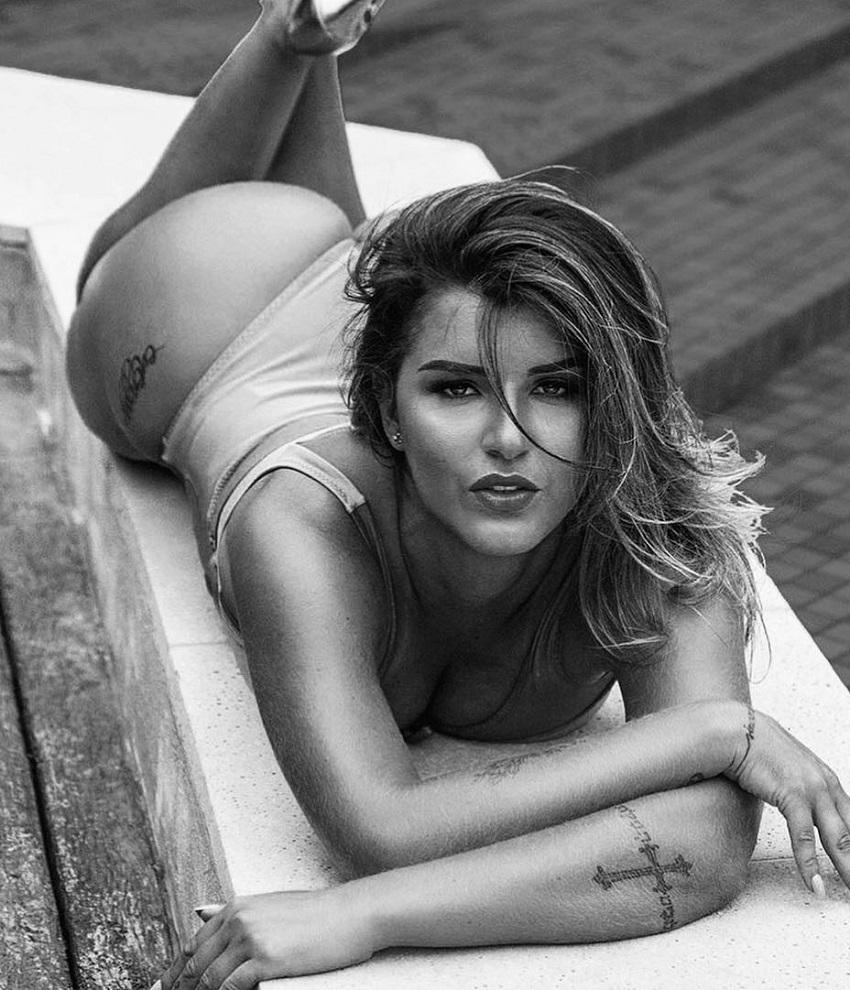 Athlete Statistics
Full Name: Vitoria Gomes
Weight
Nationality
Profession
Era
125 - 135lbs (56.7 - 61.2kg)
Brazilian
Fitness Model
2010
| | |
| --- | --- |
| Weight | 125 - 135lbs (56.7 - 61.2kg) |
| Nationality | Brazilian |
| Profession | Fitness Model |
| Era | 2010 |
---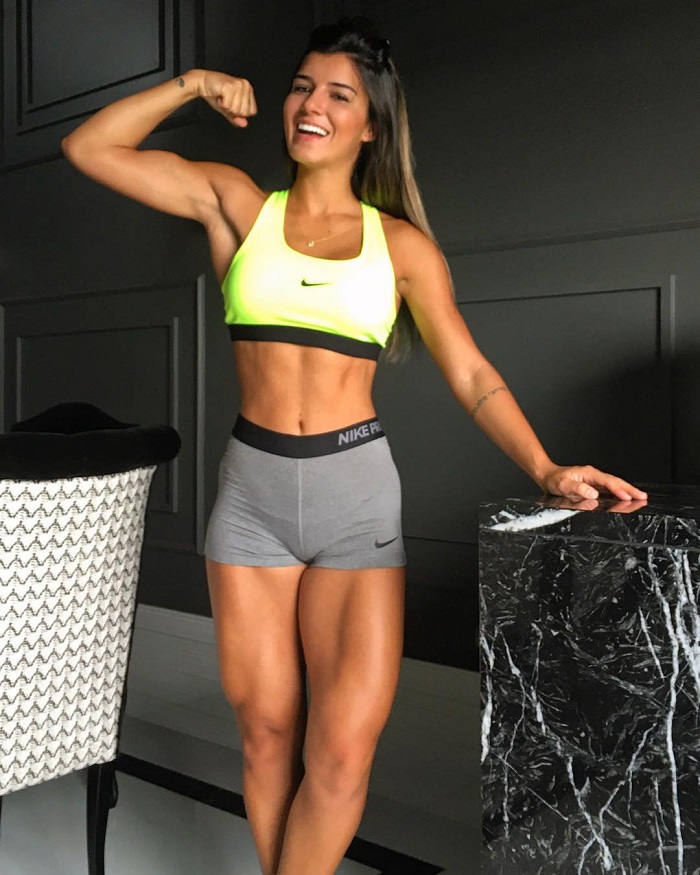 Accomplishments
Fitness Model
Sponsored Athlete
---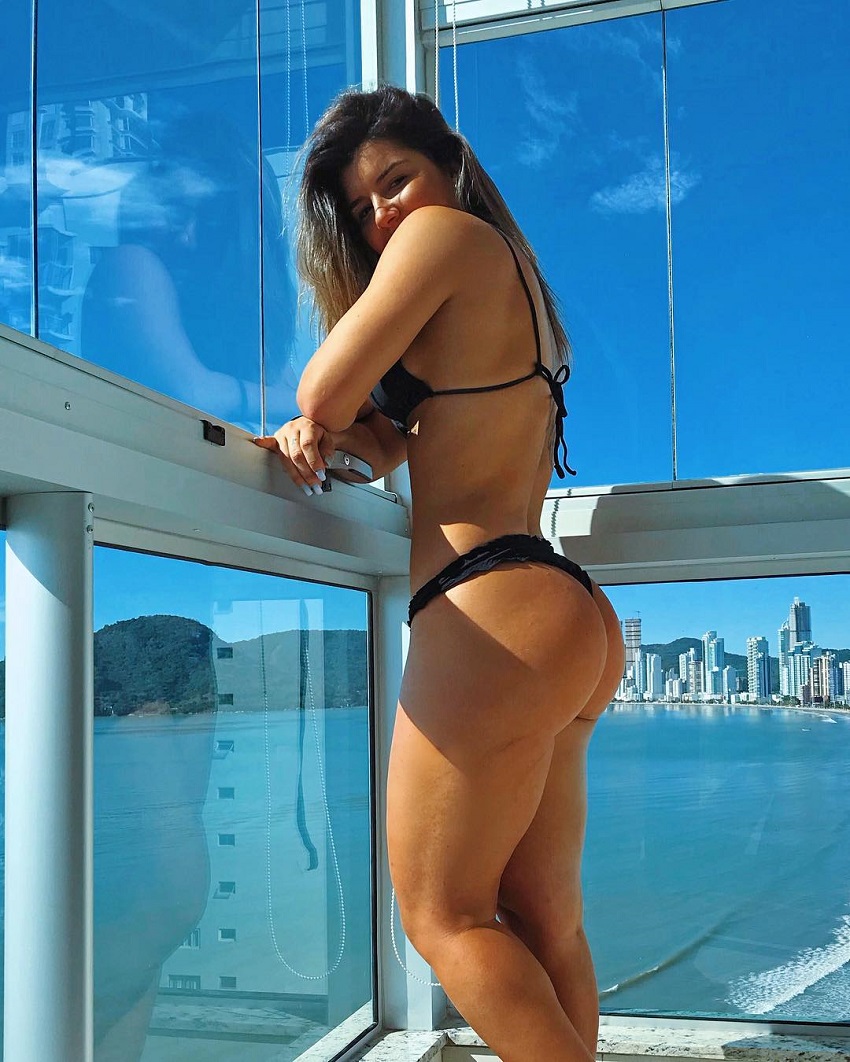 ---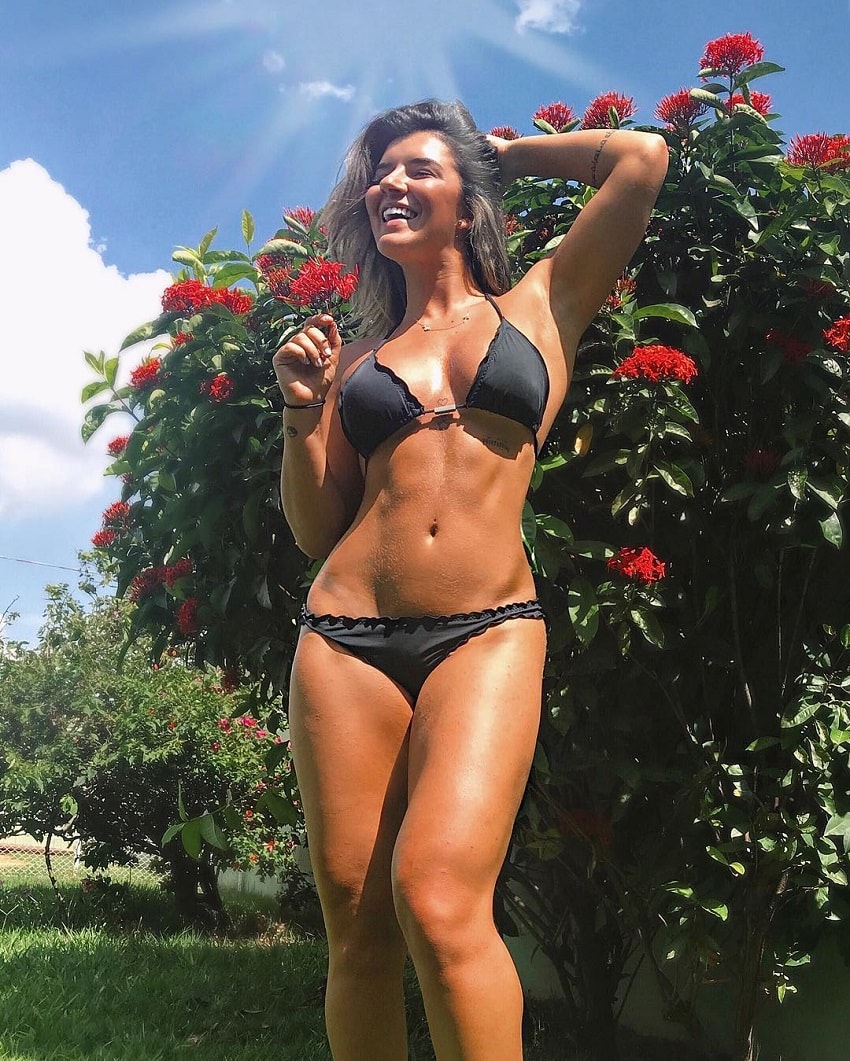 Training
Training Two Times a Day
Vitoria Gomes describes herself as a "very hyperactive person." As a result, she doesn't have trouble training every day, sometimes even twice per day.
From Monday to Saturday, she'll do a lot of aerobic work, which includes cardio, stretching, and functional work in the morning. In the evening, Vitoria will do her second workout – strength training.
Her training split is based on doing one muscle group per day. This way, she dedicates enough time to each muscle group to achieve maximum results.
---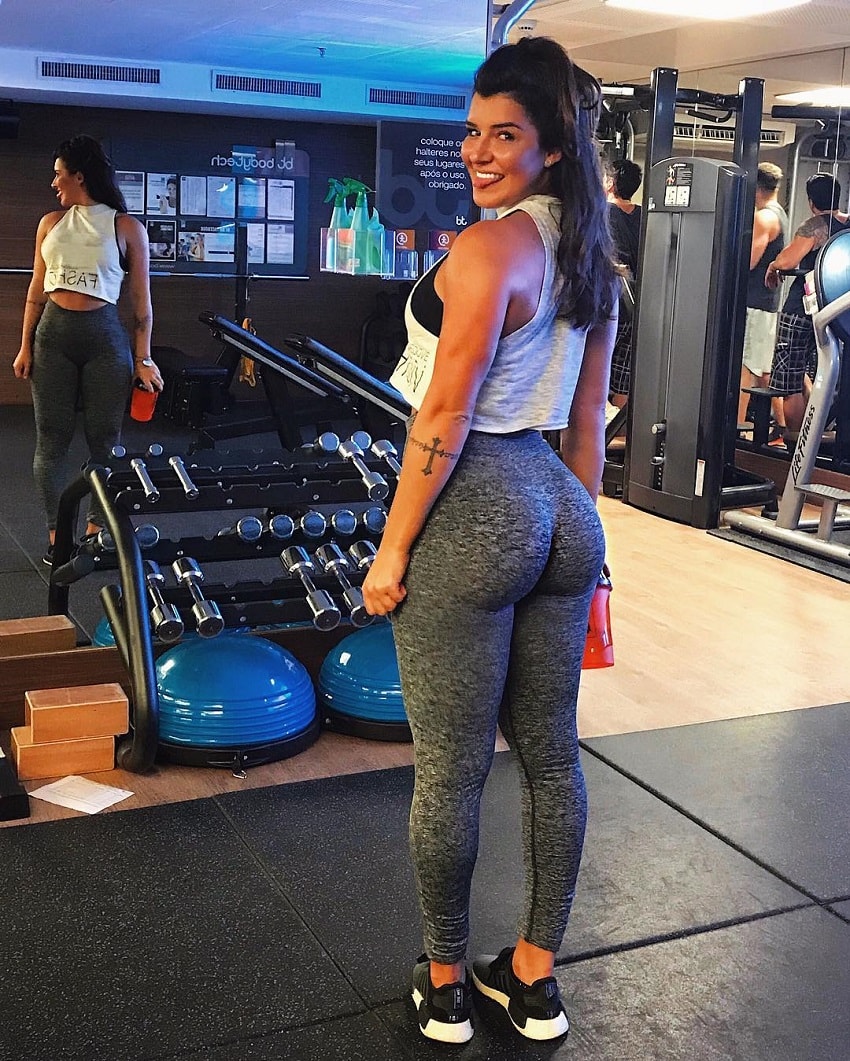 ---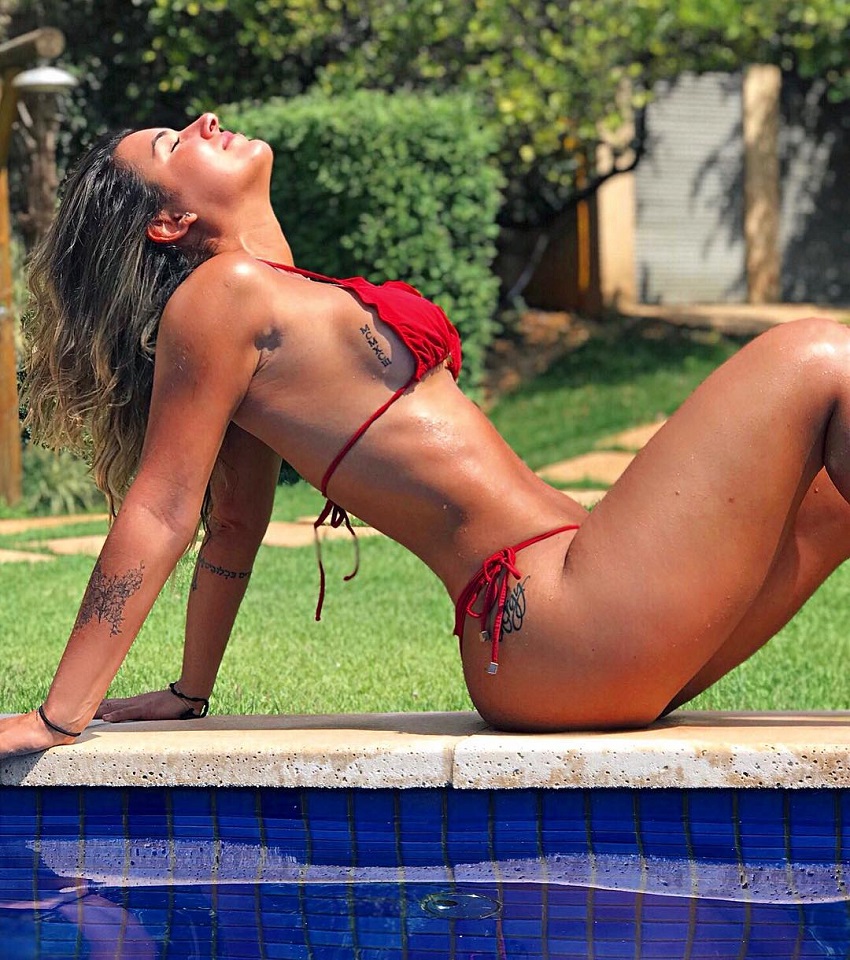 Nutrition
Daily Meal Regimen
After waking up, Vitoria will fast for an hour or two, which means she won't eat any foods. She likes to hop on her bike while fasting to do some aerobic exercises.
Her first meal of the day is porridge with whey protein. This is followed by a morning snack such as eggs with broccoli.
For lunch, Vitoria has chicken breasts with sweet potatoes. Alternatively, she might have tilapia fillet or lean pork meat with corn. Later in the afternoon, she'll have her second snack, which is usually a light yogurt or a can of tuna.
For dinner, Vitoria has some meat with salad and asparagus. Her pre-bed meal consists of eggs and an avocado.
---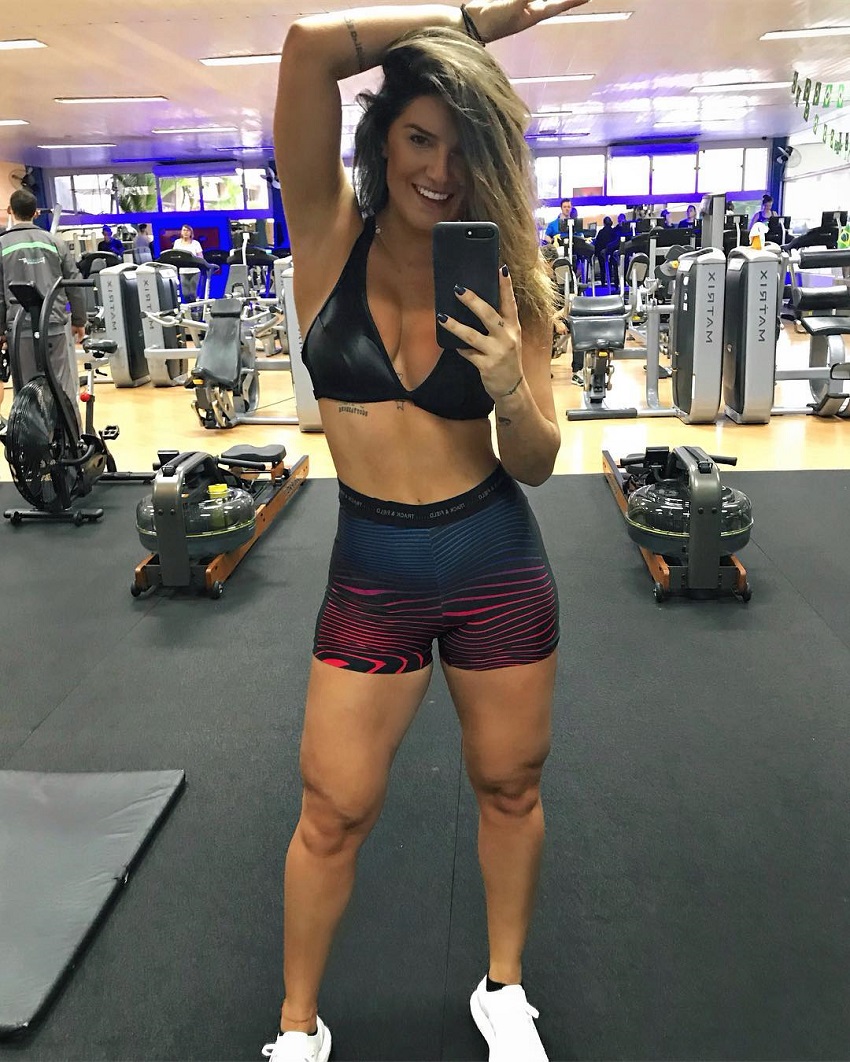 ---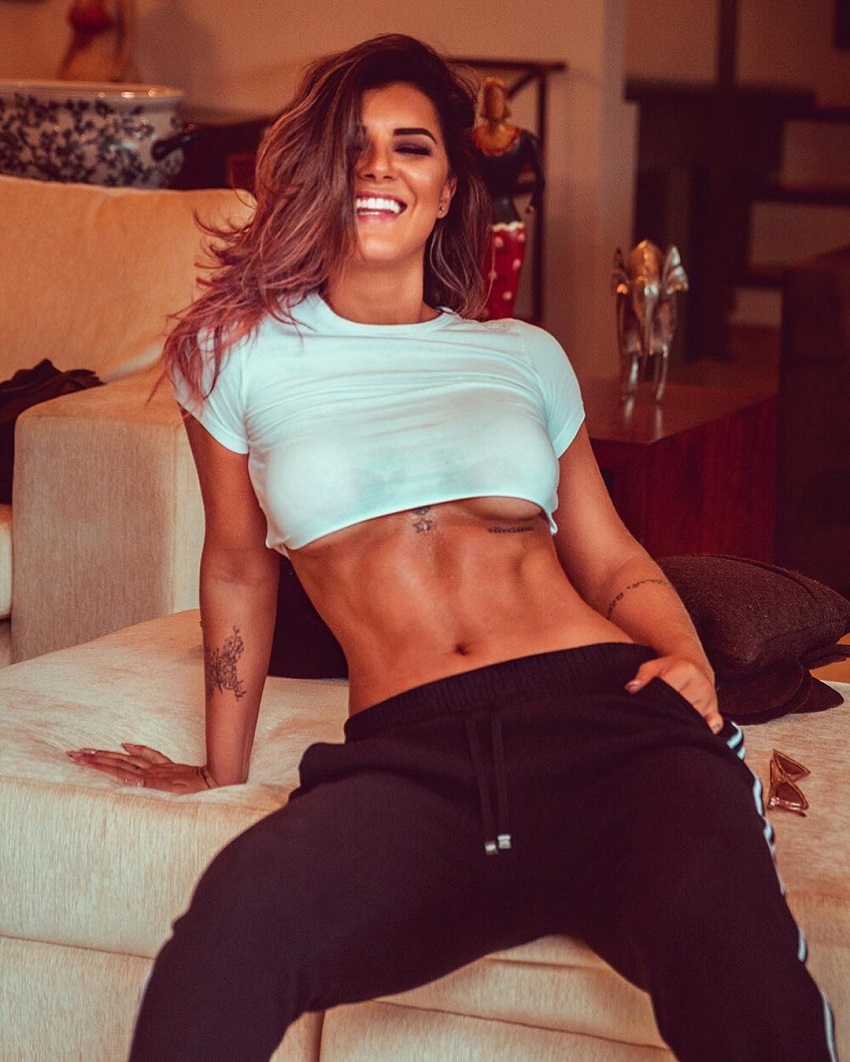 What we can learn from Vitoria Gomes
If you're looking to build a physique of your dreams, then following Vitoria Gomes's routine might be a good idea.
With a strict nutrition regimen, a weekly training program which focuses on separate muscle groups, as well as the right type of cardio, Vitoria shows what it takes to build an amazing body.
For anyone who's serious about their fitness journey, then following Vitoria Gomes might help you stay motivated to reach your goals.
If Vitoria was able to achieve her transformation through hard work and commitment, then you too can achieve your own greatness.