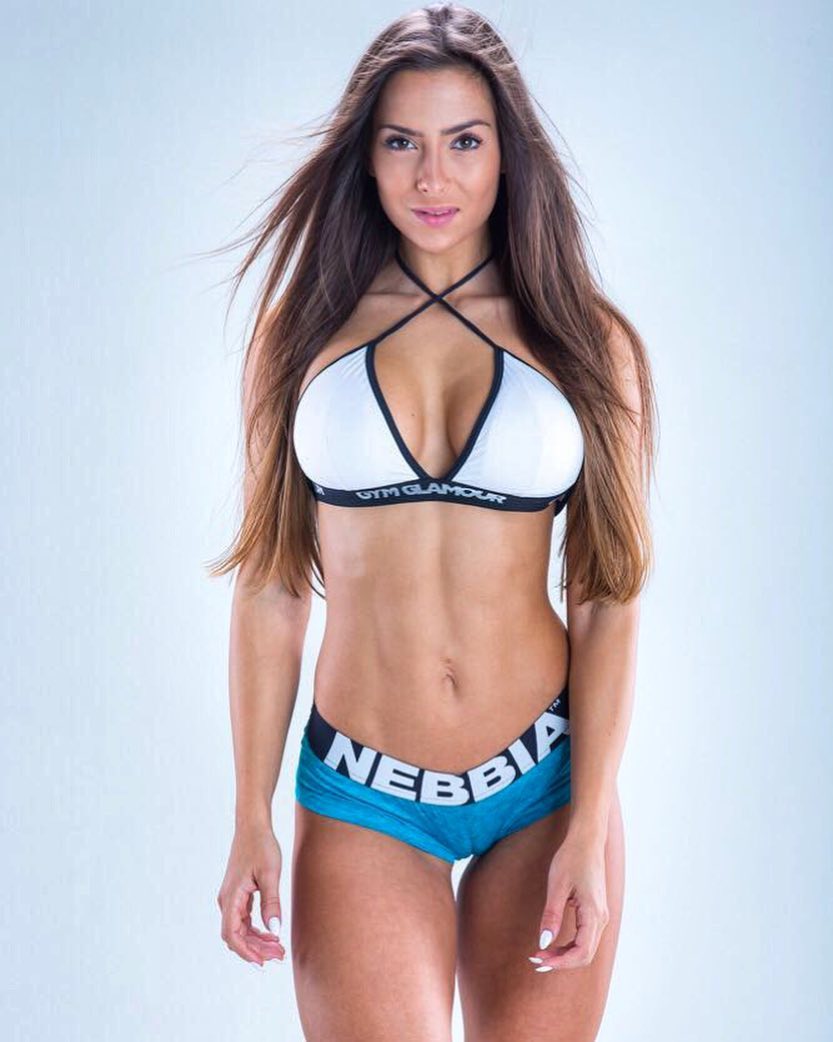 Timea Trajtelova
Bikini Competitor, Fitness Model, Online Coach
Timea Trajtelova is a bikini competitor and fitness model originally from Slovakia. She's known as the 2-time IFBB Bikini World Champion, with over 14 titles in her career.
Growing up, Timea came into contact with fitness at the age of 16. She started going to the gym with her friends as a hobby. However, weight training soon became much more than just a hobby for Timea, who later set out to become a bikini competitor.
Ever since she made this decision, Timea has turned into a respected bikini athlete and online influence – having an ever-rising number of people coming to her online profiles for support and motivation.
This is her story:
---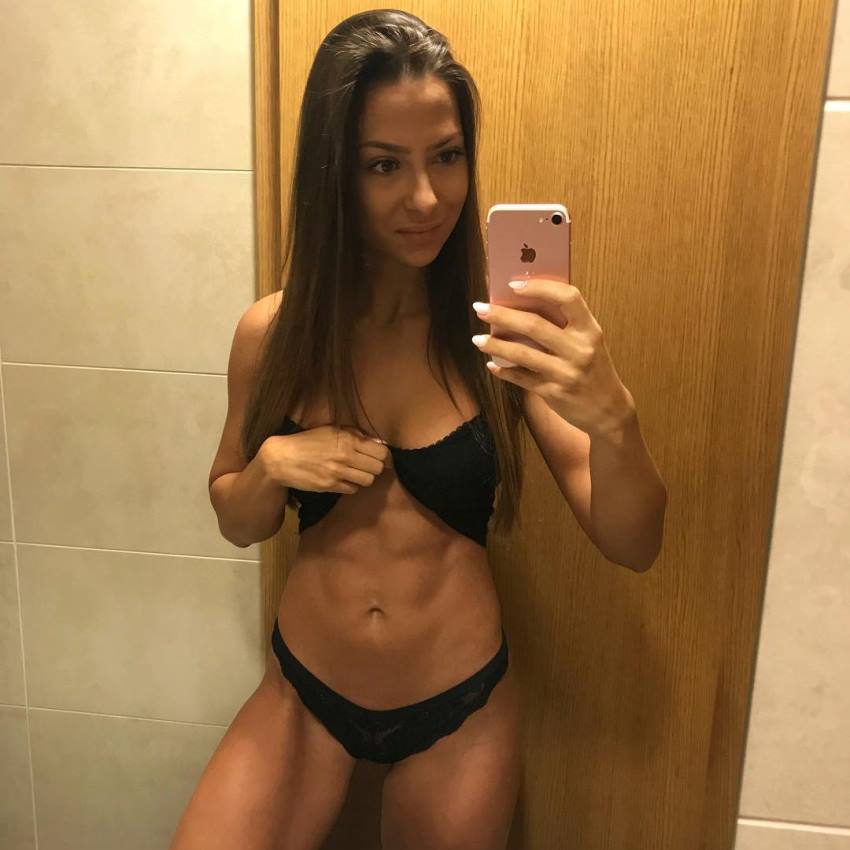 Athlete Statistics
Full Name: Timea Trajtelova
Weight
Height
Age
Date of Birth
115 - 125lbs (52.2 - 56.7kg)
5'5" (165cm)
28
September 19, 1995
Nationality
Profession
Era
Slovak
Bikini Competitor, Fitness Model, Online Coach
2010
| | |
| --- | --- |
| Weight | 115 - 125lbs (52.2 - 56.7kg) |
| Height | 5'5" (165cm) |
| Age | 28 |
| Date of Birth | September 19, 1995 |
| Nationality | Slovak |
| Profession | Bikini Competitor, Fitness Model, Online Coach |
| Era | 2010 |
---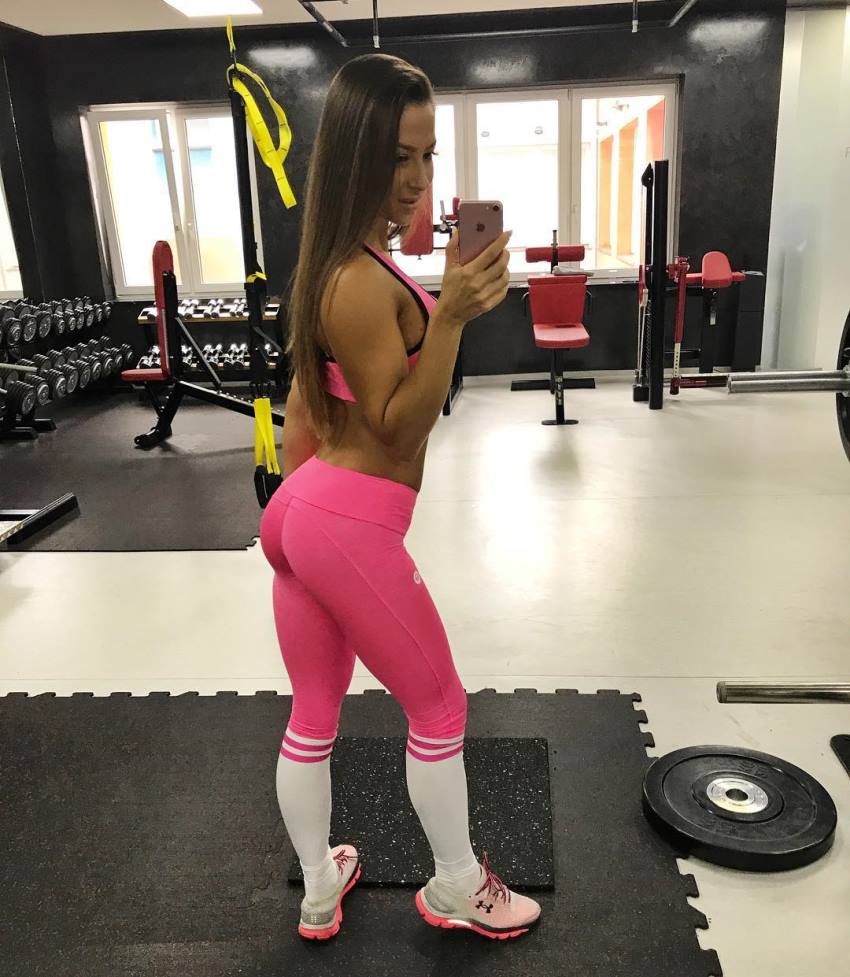 "Be yourself, smile around, do what you love and you will be happy!"
Accomplishments
IFBB Competitions and Awards
2016
IFBB European championship Santa Sussana – 1st place (Bikini fitness junior up to 166cm)
Slovak National Championship – 1st place 


Slovak National Junior Championship – 1st place
2015
The most successful junior athlete SAKFST in 2015

IFBB World Championship El Salvador – 1st place (Bikini fitness junior up to 166cm) + overall winner

IFBB European Championship Santa Sussana – 1st place (Bikini fitness junior up to 166cm)

Slovak national junior championship – 3rd place

Mozolani Classic – 3rd place

Slovak National Championship – 3rd place

INBA Competitions and Awards
2014
European championship Karlovy Vary – 1st place
Grand Prix Komarno – 1st place
Danox Natural Cup Chochen – 1st place
INBA World Championship – 1st place
Hungarian international Championship Tatabanya – 1st place
Czech international Championship Brno – 1st place
Slovak national Championship Kolarovo – 1st place
2013
SANK athlete of the year 2013 in Fitness Bikini
Aminostar Natural Cup Bysrice pod Hostynem – 2nd place
Victoria Natural Cup Senec – 2nd place
European Championship Karlovy Vary – 4th place
---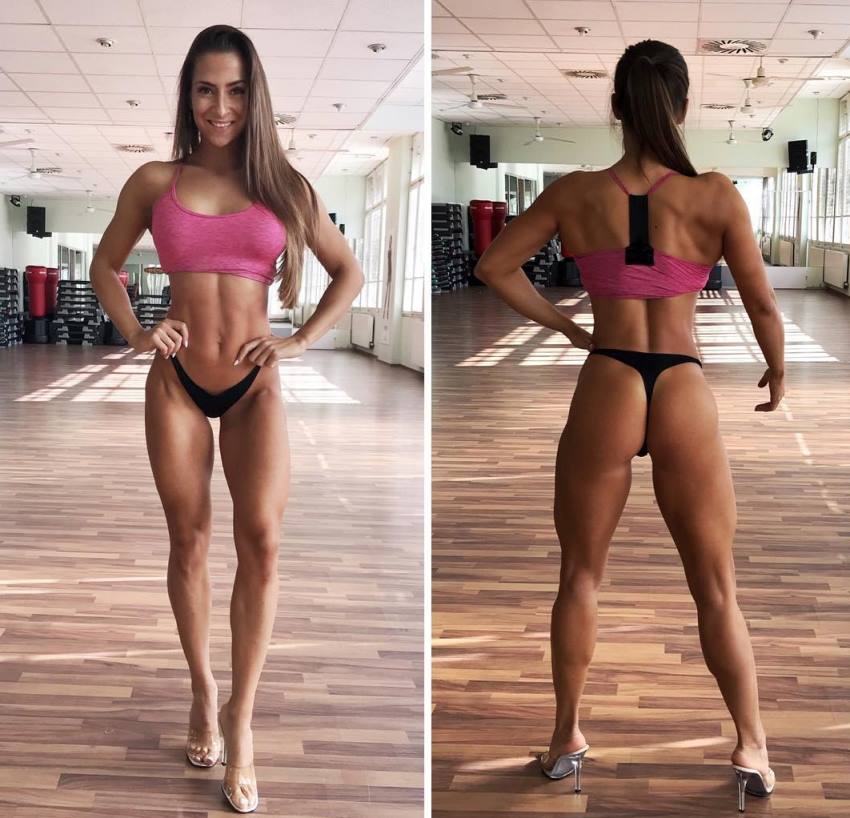 Biography
Timea's Background in Fitness
Timea Trajtelova's beginnings in fitness date back to when she was 16 years old. A sporty child in her youth, Timea began leaning towards weightlifting as she became older.
At first, this was only a hobby for Timea and her friends, who went together to the gym every day. They would practice different exercises ranging from CrossFit, functional training, high-intensity training, to circuit workouts.
Over time, Timea decided to stick only to regular weight training in the gym, as it brought her the best results.
---
---
Bikini Contest Preparations
Throughout the months, Timea continued working hard on her figure. This was noticed by her close friends, who suggested her to give bikini competitions a try.
Liking the idea of competing, Timea went on to find herself a personal trainer. The trainer helped Timea structure her training and meal plan accordingly to her goals for the contest, as well as helping her with posing practice.
---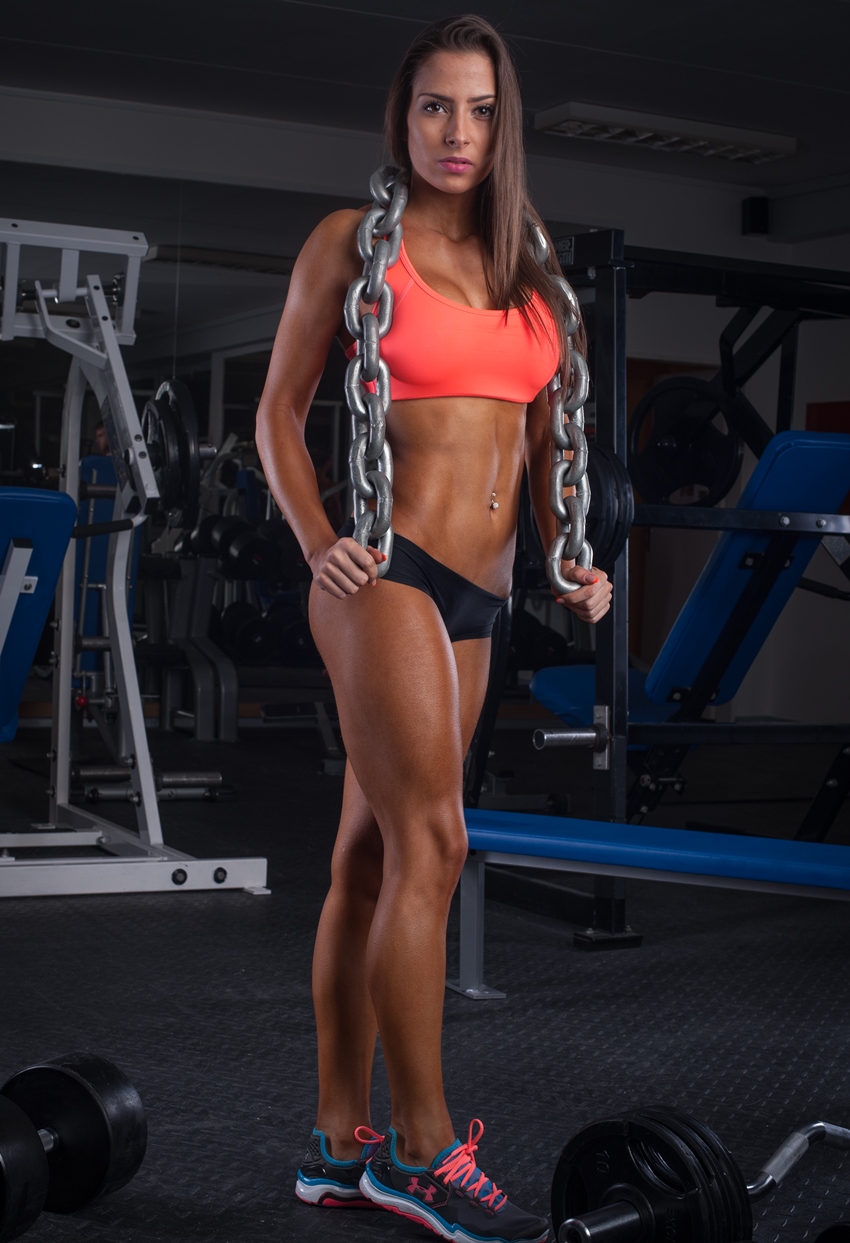 ---
Fitness Bikini Athlete of the Year
Eventually, the show day came and Timea stepped on stage at the Victoria Natural Cup. She came in a high 2nd place at the competition.
From there, things only became better for Timea. By the end of her first year of competing, she earned four different accolades – including the SANK athlete of the year 2013 in the Fitness Bikini category.
The following year, Timea stormed the IFBB stages across Europe to win an astonishing seven consecutive bikini titles. Some of these included the 2014 Hungarian International Championships in Tatabanya, 2014 Slovak National Championships, and the INBA World Championships.
By 2017, Timea became a 2-time IFBB World Champion in Bikini, as well as a renowned fitness model and online coach.
---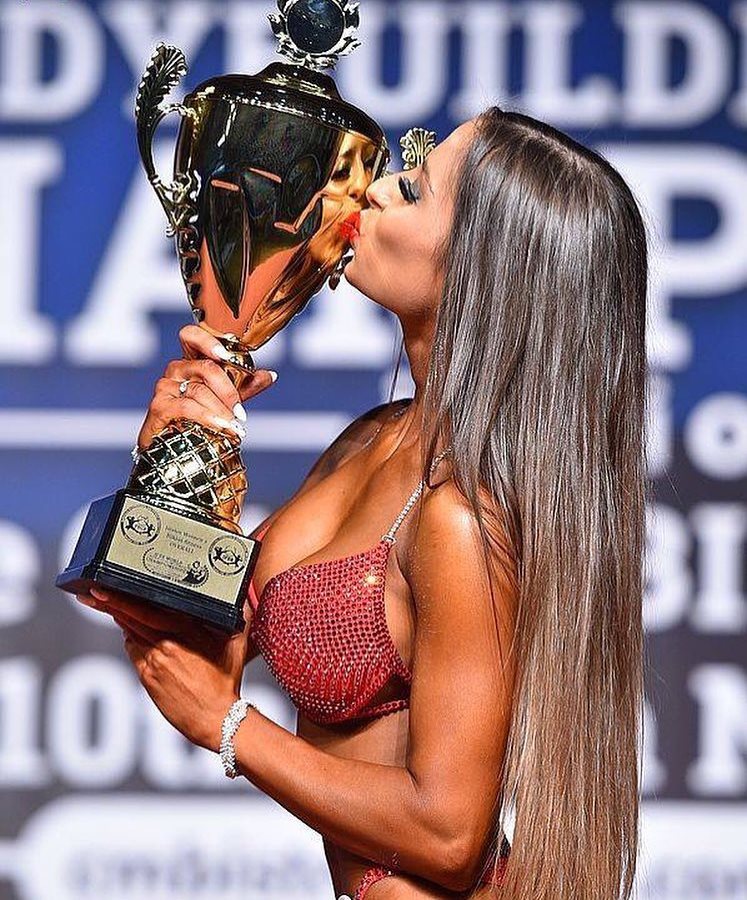 Training
Training for Competition
When training for a contest, Timea will have four weight training sessions, alongside four cardio sessions a week.
During this period, Timea's aim is to make the most out of her workouts in the shortest space of time possible. One of the ways she achieves this is by doing full-body workouts.
As Timea says, working on her whole body doesn't only save her time. It also works to decrease the chance of her losing muscle during contest prep, as doing long workouts can be detrimental to her muscle mass when on a caloric deficit.
---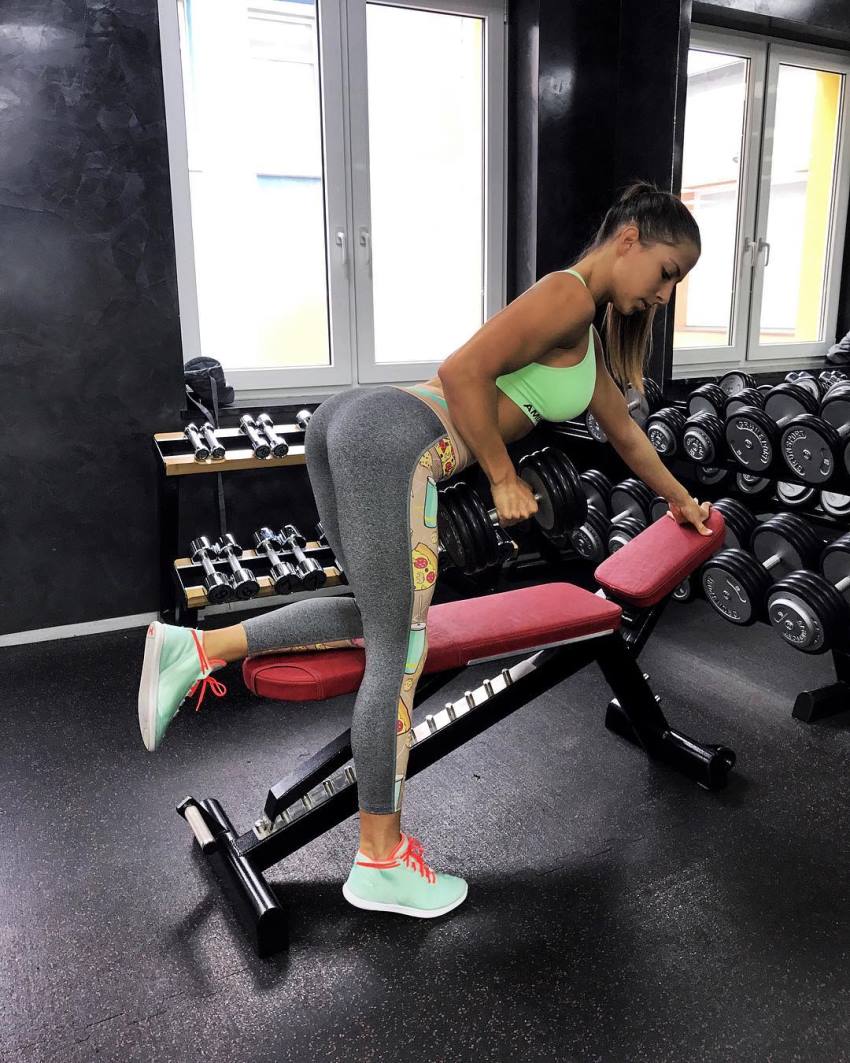 ---
Favorite Body Parts
Timea's favorite body parts are her legs and shoulders. She says legs are one of her favorites, because she feels they are one of the most challenging body parts to train.
As for shoulders, Timea likes the feeling she achieves when doing exercises such as lateral raises and the shoulder press.
Ab Workouts for a Lean Midsection
Although Timea recognizes the importance of working her abs for a strong and tight midsection. She also says how it's important to acknowledge that abs won't 'magically' appear from training alone.
According to Timea, if she wants to have ripped abs. It all comes down to what and how much she eats.
---
Nutrition
Timea's diet plan is straightforward. She sticks to eating five times per day, making sure her meals consist of all the essential macronutrients.
Some of the foods she'll eat regardless of whether she's competing or not include;
Fish
Chicken
Wholegrain Pasta
Rice
Oatmeal
Fruits
Vegetables
Nuts
Timea Trajtelova's Take on Supplements
As most athletes, Timea keeps her supplementation stack simple and effective; sticking to proteins, BCAAs, and vitamins.
These supplements, combined with a nutrient-dense diet, ensure that Timea gets everything her body needs to build muscle and stay lean.
Favorite Foods
Timea's favorite foods when dieting are chicken breasts, rice, and oatmeal.
Her 'go-to cheat meals' are pizza, cheeseburger, and pancakes.
---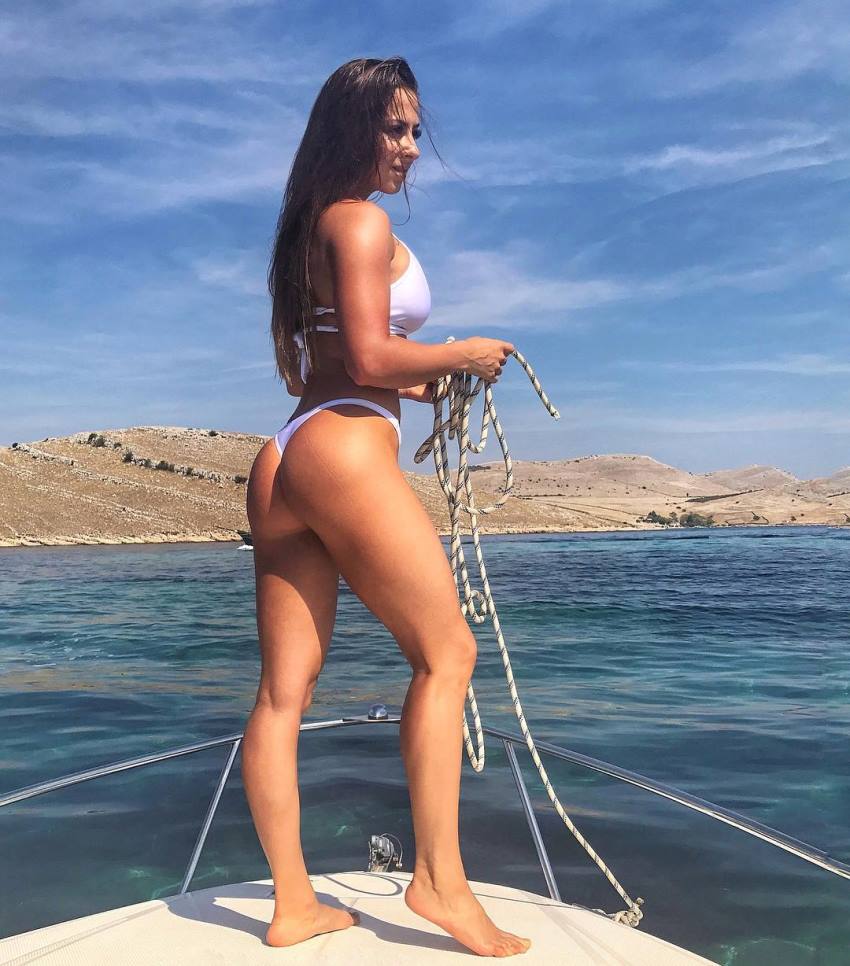 Idols and Influences
Timea says there were many fitness icons who motivated her when she first entered bikini fitness competitions.
However, today, her motivation lies in her own journey and seeing how far she's progressed since starting it. As she says; "Today, fitness is part of my life and I'm motivated by myself."
---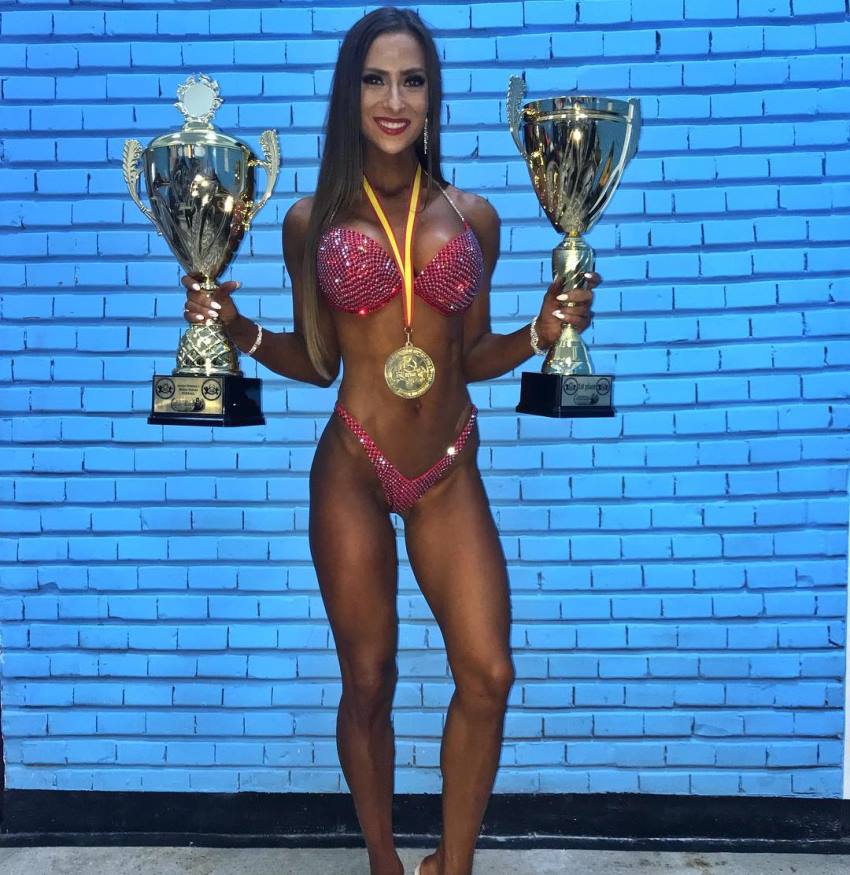 "Don't waste a second of your life doing things that make you unhappy and live for the things that you would be willing to die for!"
What we can learn from Timea Trajtelova
Timea Trajtelova went from training in the gym as a hobby to building a 'full-blown' career in bikini competitions and online fitness industry.
She's shown us that with the right approach and enough determination, you too can manifest your goals into reality – be it in fitness, or anything else.