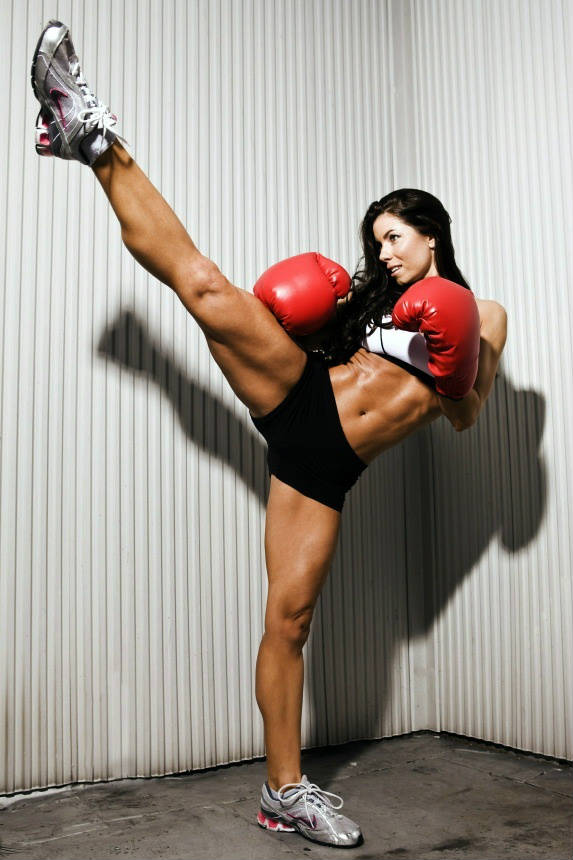 Tara LaValley
Professional Dancer, fitness model, personal trainer
Tara LaValley is a professional dancer, fitness model and personal trainer from Chicago, USA. She began dancing at the age of three and has since built a career for herself as a professional performer, fitness coach and performer. 
Tara started dancing when she was just 3 years old. By the time she was 8, she was performing in professional shows in Chicago and playing the piano as a way to wind down after practice.
As Tara entered her late teens, she decided that she would build a theater-based career. She studied classical music and the piano at college and spent 8 years following her passion for dance in New York City. She appeared on a number of television programs as a co-star, and danced in 18 theatrical shows.
Today, Tara continues to follow her passions. She is still a dancer, but has chosen to teach pole dancing and train her clients with cardiovascular fitness routines.
---

Athlete Statistics
Full Name: Tara LaValley
Weight
Height
Bust
Hips
135 - 145lbs (61.2 - 65.8kg)
5'4" (162.5cm)
34c
35"
Waist
Age
Date of Birth
24"
42
April 25, 1981
Nationality
Profession
Era
American
Professional Dancer, fitness model, personal trainer
2010
| | |
| --- | --- |
| Weight | 135 - 145lbs (61.2 - 65.8kg) |
| Height | 5'4" (162.5cm) |
| Bust | 34c |
| Hips | 35" |
| Waist | 24" |
| Age | 42 |
| Date of Birth | April 25, 1981 |
| Nationality | American |
| Profession | Professional Dancer, fitness model, personal trainer |
| Era | 2010 |
---

Accomplishments
Career
Accomplished pianist
Fitness instructor
Television star
Professional dancer
Competitions
2009 NPC Jr. Nationals, 4th
2009 NPC NY Atlantic States, 2nd
2009 NPC NJ Suburban Show, 2nd
---

Training
Cardio
Tara's primary exercise to stay fit is dancing. She has been dancing professionally for most of her life, so loves to spend time "busting moves" and staying fit at the same time. She teaches pole dancing to a large group of clients, so loves to work up a sweat with such a fun activity.
When she isn't dancing, she loves to complete HIIT (High Intensity Interval training) exercises between her weigh lifting sets. She loves how intense these exercises can be, saying that she can be seen "jumping around the gym constantly." 
Combined with these intense and short sessions, Tara incorporates a variety of low-intensity sessions for when she is trying to loose weight steadily. She walks uphill on the treadmill in her gym or includes a small session of Tae Bo on an empty stomach.
Favorite Exercises
Tara says that her favorite exercises are exercises that "don't feel like working out."  The exercises for Tara are dancing, martial arts, gymnastics, yoga, volleyball and tennis.
If she was forced to pick gym-based exercises for improving the aesthetic of certain areas, she would choose:
Abs: Plank or pilates 'hundred'
Legs/Glutes: Stiff leg Romanian deadlift or jump squat
Cardio: Tennis, or running on the beach
---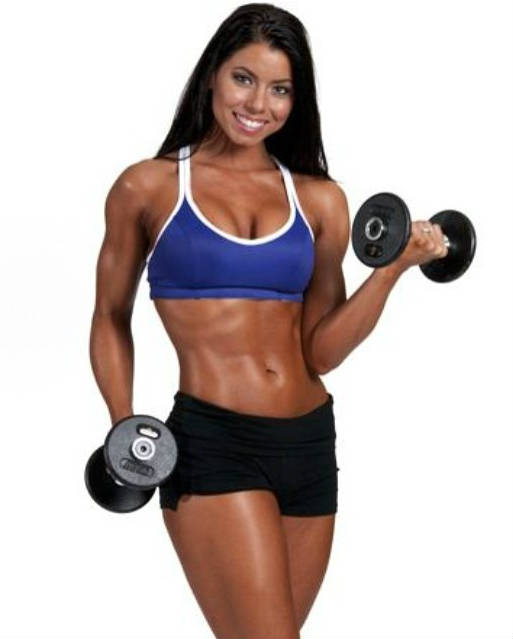 ---
Training Routine
Monday
Morning : Cardio for 45 minutes on an empty stomach. Treadmill 3.5k.
Afternoon: Chest, Arms & Abs
Flys (35 pounds, 40 pounds, 45 pounds) on machine (warm up.)
Incline bench press (3 sets) (55 pounds, 65 pounds, 75 pounds). HIIT in between sets.
Flat bench press (3 sets) (55 pounds, 65 pounds, 75 pounds) HIIT in between sets.
Incline Flys (10 pounds.) Weighted Ab crunch in between sets.
Cable flys while in a lunge. Lower abs leg lifts. Crunches and pilates hundreds for abs.
Tuesday
Morning: Tae Bo session (45 min.)
Afternoon: Brazilian jiu-jitsu practice.
Wednesday
Morning: Treadmill session
Afternoon: Legs:
Incline leg press (20 pounds first set, 50 pounds, 70 pounds) Jump squats in between.
Squats: (40 pounds, 50 pounds, 60 pounds) jump rope in between.
Single leg lunges,( first set no weight, then holding 10 pound dumbbells.
Sumo squats
Stiff leg deadlift (40 pounds, 45 pounds, 50 pounds.
HIIT (high knees, butt kicks, jumping jacks).
Leg lifts, followed by a stretch
Thursday
Morning: Treadmill uphill walk
Afternoon: Pole Dancing practice
Friday
Morning: Brazilian Jiu-jitsu
Saturday: Sport
Sunday: Outdoor activity
Relying On Music For Her Pre-Workout Pump
Tara mentions that she would have a "very hard time working out without music." She usually completes cardio to electronic music such as crystal method, NIN or Prodigy. If she's lifting weights at the gym then she likes hard rock such as Machine head, Slipknot and Stone Sour.
---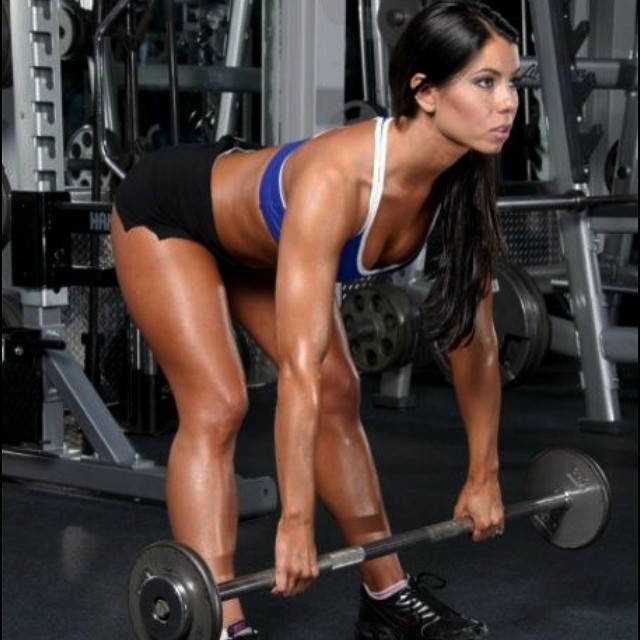 "Diet is what gets your body looking the way you want, so if it is important to you, make sure it is on point."
Nutrition
Passion For Cooking
Tara loves to cook as often as possible. She enjoys tweaking classic recipes, adding more nutritious ingredients in order to "trick" her mind. Through doing this, Tara says she can avoid cheat meals.
One of her favorite options for this kind of cooking, is chips made from baked sweet potato. She also makes protein pancakes, with whey protein powder blended into the mixture.
In terms of her day-to-day diet, she eats vegetables, nuts, fruit, lean meats and protein powder. She has cravings for foods such as burgers, but she suppresses these urges to binge.
Snack options
When Tara craves something sweet and salty, she chooses snacks such as a handful of cashew nuts with sugar free syrup. She also loves to eat tropical fruit as often as possible, which improve her energy levels.
---

Tara meeting the famous bodybuilder Jay Cutler in 2009.
Idols and Influences
In terms of idols from the female fitness world, Tara says she respects Ronda Rousey for her achievements in MMA, Marlo Fisken her pole dancing achievements and Amber Elizabeth for her beach-body aesthetic.
When it comes to male bodybuilding, Tara loves to watch the likes of Jay Cutler, due to his massive size and strength.
---

What we can learn from Tara LaValley
Tara LaValley's career path is an example what can be achieved with passion and determination. Tara has always danced and has never lost sight of her career goals. She has spent time dancing in major theatrical productions and now teaches pole dancing to her clients.
If you show the same level of determination in reaching your fitness goals, who knows what you could achieve?