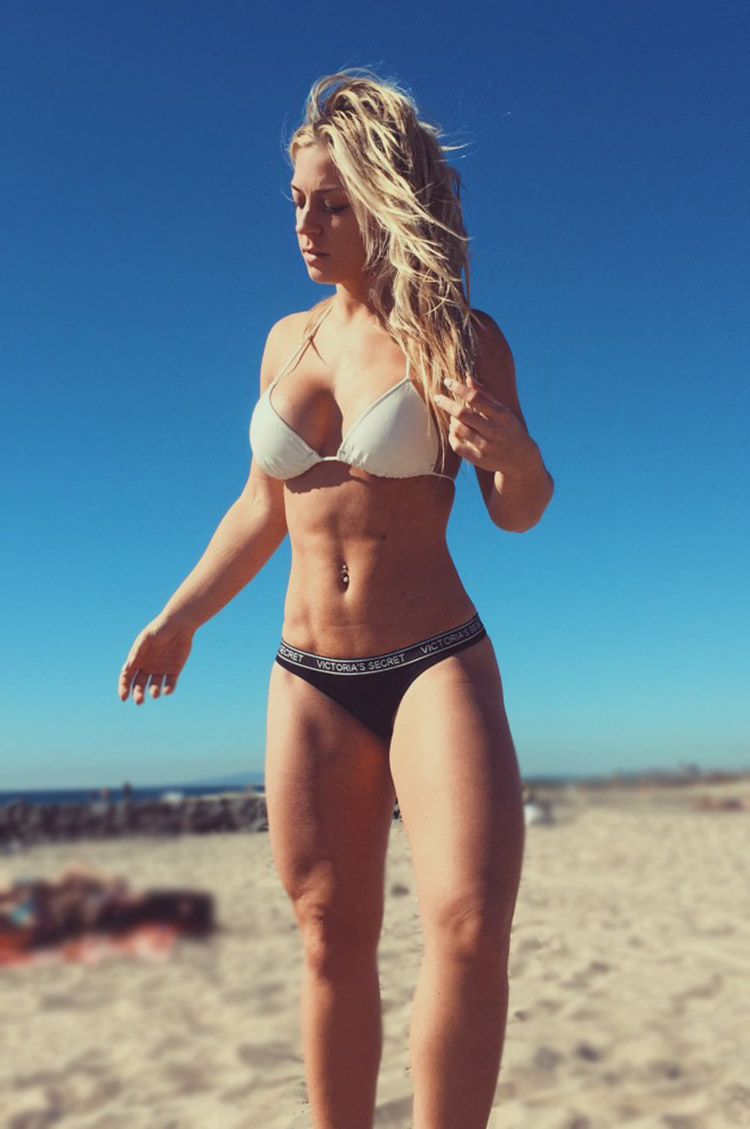 Tara Frost
Fitness Model, Personal Trainer, CrossFit Athlete
Growing up as a child, Tara had always shown an interest in physical activities, especially gymnastics.
During high school, she started to put on weight, which caused her a lot of frustration. She decided to join a gym and educate herself on proper nutrition so she could lose weight. In a matter of no time, Tara fell in love with training and her weight problem soon became history.
She continued training for several years, and through hard work and dedication, Tara managed to sculpt an amazing physique which has inspired countless people worldwide to start living a healthier lifestyle.
This is her story:
---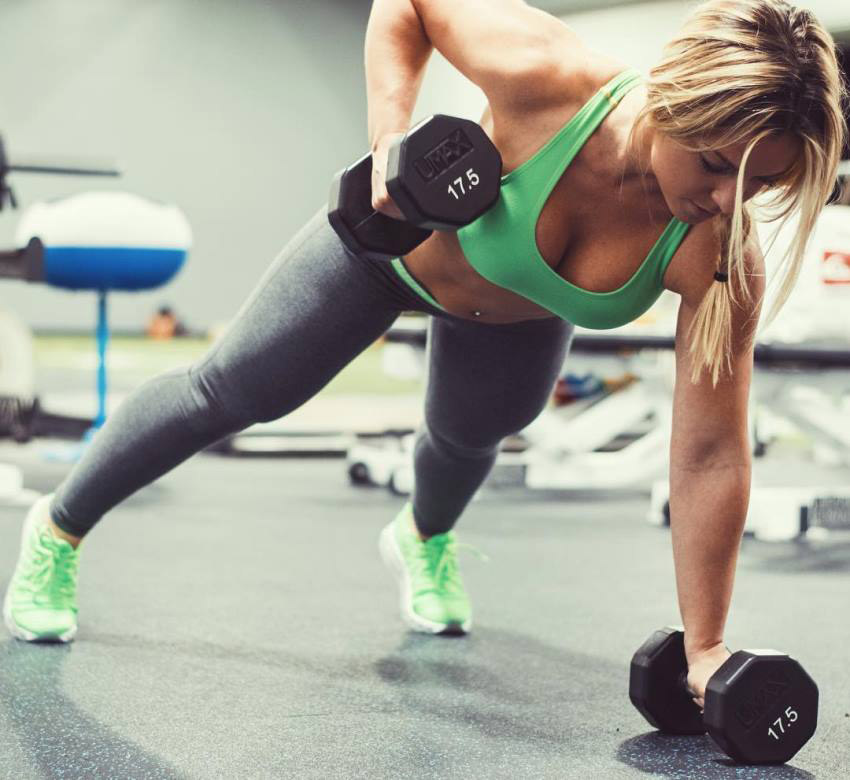 "Never lose your drive to seek inspiration in any moment of every day."
Athlete Statistics
Full Name: Tara Frost
Weight
Height
Year of Birth
Nationality
145 - 155lbs (65.8 - 70.3kg)
5'3" (160cm)
1987
American
Profession
Fitness Model, Personal Trainer, CrossFit Athlete
| | |
| --- | --- |
| Weight | 145 - 155lbs (65.8 - 70.3kg) |
| Height | 5'3" (160cm) |
| Year of Birth | 1987 |
| Nationality | American |
| Profession | Fitness Model, Personal Trainer, CrossFit Athlete |
---
"Wear your confidence, everyone deserves to."
Accomplishments
Feats of Strength
Clean & Jerk – 140 lb
Snatch – 95 lb
Deadlift – 225 lb
Back Squat – 185 lb
Max Pull-ups – 5
---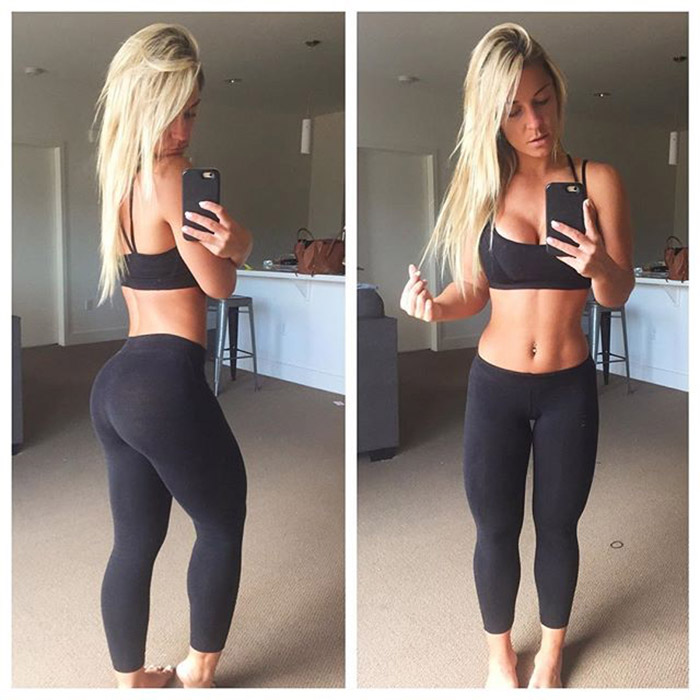 ---
"We have to remind ourselves to show gratitude. Be thankful for what is already in your life. Often we can go off and think of all the things we want, what we don't have, putting focus on what we constantly seek. Take a step back, realize what you do have. Your health, a roof over your head, family and friends. Put energy into knowing how lucky you are to have all these things, whatever they may be. You will then notice, more things will start to come in your life that you will be additionally thankful for."
Biography
Early Life
As she was growing up, Tara was very active and always took part in a variety of sports, mainly gymnastics, as she was very passionate about it.
By the time she entered high school, Tara turned to cheerleading and left gymnastics behind for the time being. During that time she started to gain a lot of weight which caused her a lot of frustration, and according to her, she "desperately" wanted to get back in shape.
Tara then started researching about nutrition and training, looking for ways to lose excess body fat. Eventually, she joined a gym and started exercising with almost no knowledge on how and what to do.
---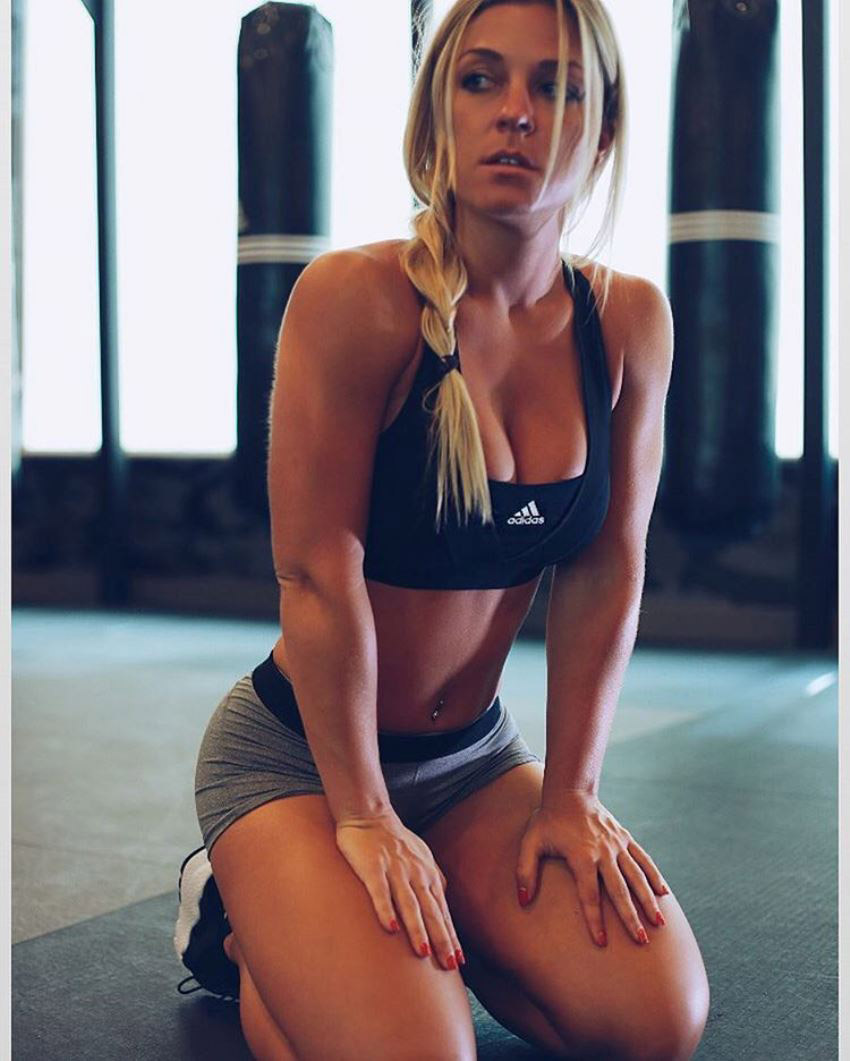 ---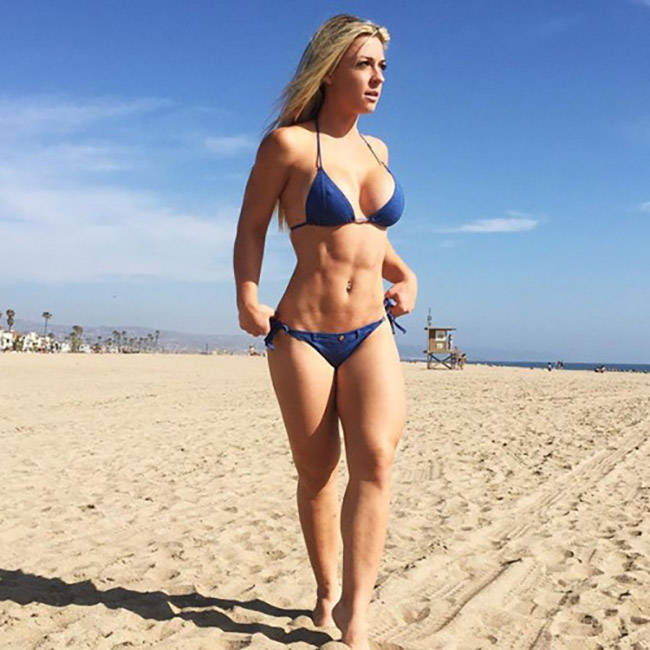 Fitness Lifestyle and CrossFit
She soon gained some experienc, and after spending a long time researching on weightlifting and dieting, Tara finally started to notice improvements in her physique, and she admitted that it was then, that she got addicted to the lifestyle.
After several years of working out and dieting, Tara started to get interested in CrossFit, and she decided to give it a try. She first got a coach to show her the basics. Tara soon was piling up impressive personal records, such as 225lbs deadlift and 185lbs squat.
Rise to Fame
Since she started her journey into fitness and CrossFit, Tara became a successful individual with the ever growing fan base. She also managed to develop her own brand and personal training business, helping people all over the world with transforming their bodies.
When asked what her long-term goal was, Tara responded that she wants to keep improving and gaining more knowledge about training and nutrition so she can provide the best quality training for her clients. Tara continued; "I see myself continuing to grow and hopefully inspiring and helping others along the way."
---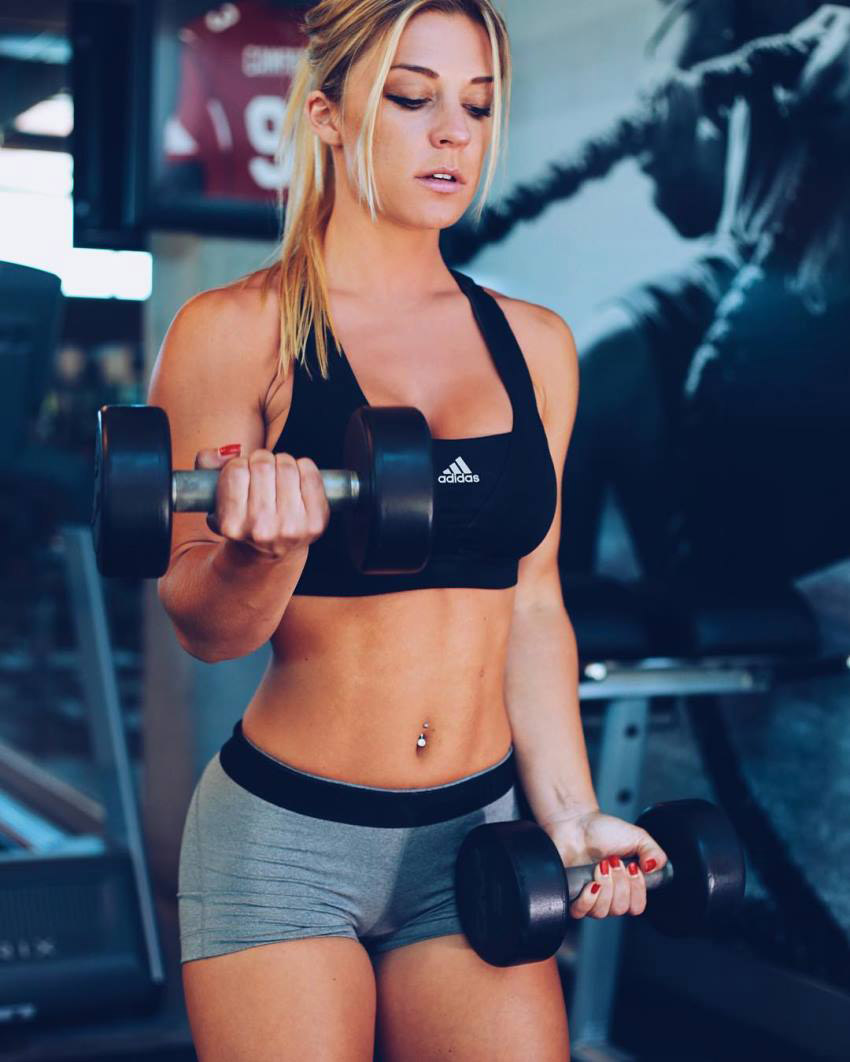 "Be your own inspiration. Be independent, never rely on others to insure your worth and capability. You hold your own key to be the best."
Training
Advice for Beginners
During the years in the gym, and many trials and errors, Tara has gained some valuable experiences in exercising and dieting, and decided to point out some of the most common mistakes that beginners make.
According to her, the most crucial mistake is having a bad form and posture. She stresses the importance of practicing perfect form when doing the exercise, otherwise, injury, is inevitable. Tara said that she had spent more time recovering from injuries than exercising and dieting combined when she started.
Repeating the same exercises every month, or even week is another beginner mistake, Tara mentioned. Constantly changing the workouts is the best way to constantly grow, she said, and also said that if one is not following that rule, he or she will find himself stagnating for a long time.
"Be patient. This will take time. You need to keep at this, set goals for yourself." – This another big one, according to Tara. She said that by rushing things, the only thing that can happen is injury and dissatisfaction, not growth. Tara also admitted that setting realistic, small short-term goals is the key to success in not just fitness, but anything.
Training Philosophy
Tara claims that she always switches up her workouts, constantly doing new types exercises so she can keep the body guessing, and according to her, that's the best way to see improvements in the physique.
Her favorite exercise is lunges – any variations of it. She believes that lunges aren't only for the lower body, but can also be used for almost any body part if one is creative enough.
Tara usually doesn't use machines or gym equipment, but rather exercises on an open floor using resistance bands, bodyweight, and free weights. Occasionally, she will switch that up also, using machines from time to time.
When it comes to cardio, Tara prefers doing High-Intensity Interval Training on the StairMaster and Spin bike. She believes that it's the best way to quickly burn excess body fat, and is also good for cellulite. She exercises once a day and usually has 4 rest days per month.
---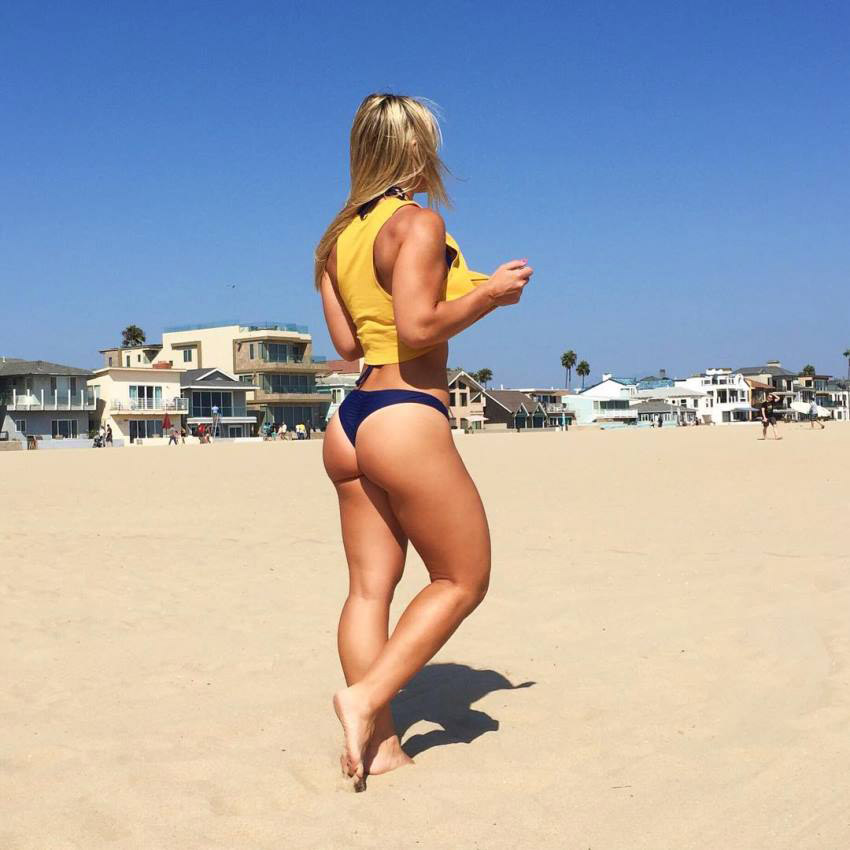 "The beginning is always the hardest"
Nutrition
Dieting Philosophy
When it comes to her eating habits, Tara says that she is not extremely strict when dieting because she feels that it isn't healthy for either the body or the mind.
However, most of the time she is eating very clean, quality foods, such as lean meats, vegetables, fruits, and healthy fats such as nuts, avocado, etc. She also mentioned that she doesn't measure her food, and eats around 1-3 full cheat meals per week.
She is a fan of sweets, but still avoids them as much as possible as she believes that they are the main cause of inflammation in the body. According to her, the best way to avoid the inflammation is to take out all dairy and gluten from one's diet. However, Tara admits that if she would crave something sweet, she would then usually eat at least 88% dark chocolate.
Supplementation
Tara likes to keep it simple when it comes to using supplements. Her stack consists of egg whites or beef protein and BCAAs.
---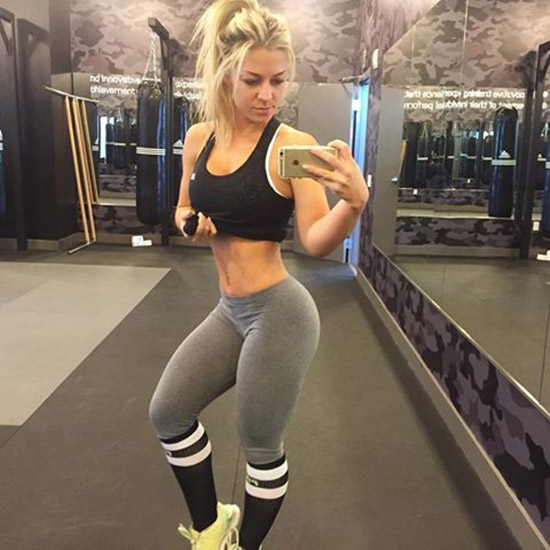 "Happiness is not a destination, it is a way of life."
What we can learn from Tara Frost
Tara often mentioned how she is grateful for everything she has and believes that more people should be like that. She says that many people are too pessimistic and only see the downsides of life when instead they should be looking at what they already have and remember that there are many people who have nothing.
That being said, if there is one thing we can learn from Tara, it's gratefulness. Be grateful for everything you have, and as Tara would say, "even more things will come into your life for which you will be even more grateful, and it's a beautiful cycle of happiness."  – Tara Frost