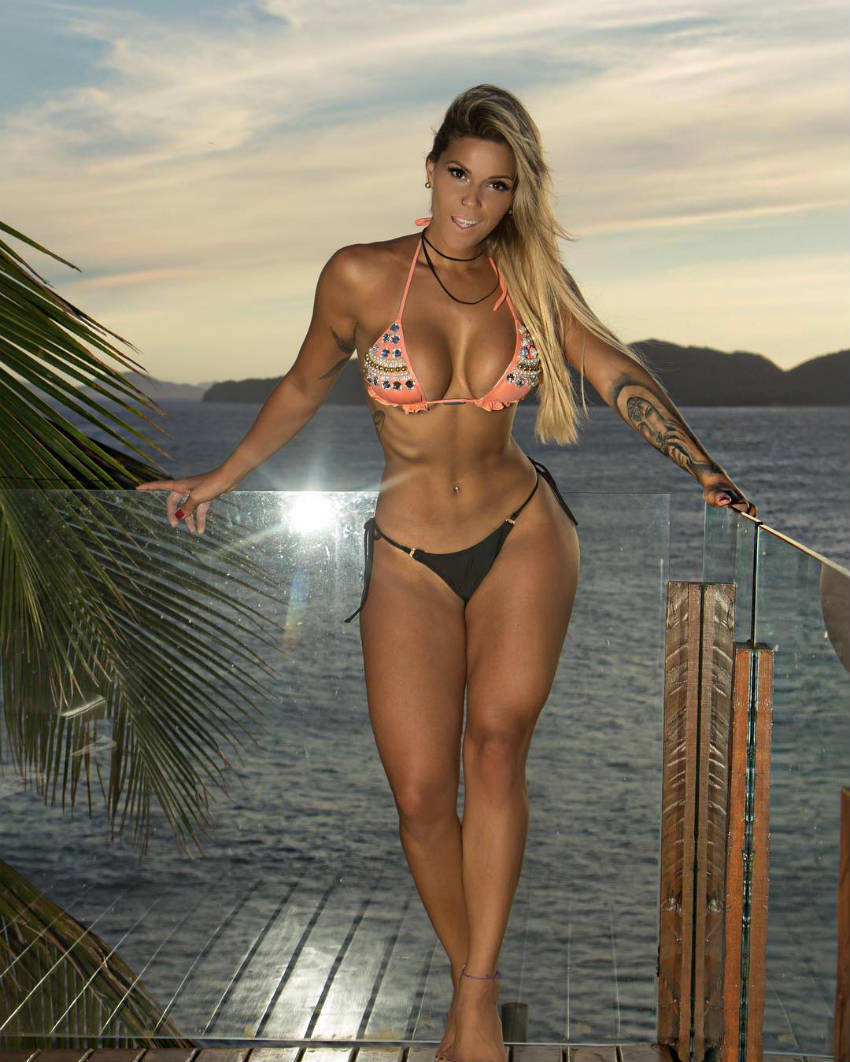 Tamy Giannucci
Fitness Model, Entrepreneur
Tamy Giannucci is a Brazilian sponsored athlete, fitness model, and social media celebrity. She's a well-known face in Brazil, who's made a name for herself through her motivational posts on social media.
Tamy's main career aim is to help other women create their best body, and look great on the beach. She loves doing cardio workouts in particular. Seeing this form of exercise as vital in burning fat and turning a normal physique into a curvy and toned beach body.
Her ethos is "normal is boring." She continues to live by this philosophy and tries to enjoy her life to the fullest. Through her online work and positive attitude, she has attracted a large, and, ever-increasing following on social media.
---

Athlete Statistics
Full Name: Tamy Giannucci
Nationality
Profession
Era
Brazilian
Fitness Model, Entrepreneur
2010
| | |
| --- | --- |
| Nationality | Brazilian |
| Profession | Fitness Model, Entrepreneur |
| Era | 2010 |
---

Training
Glutes Focused
Tamy prides herself on her well built legs and glutes, focusing much of her workout routine on this area. She incorporates barbell lunges, barbell squats, and laying hamstring curls so that she hits the entire area.
In her opinion, her legs and glutes are her best features, so she never forgets to train them every week.
Abdominal Workouts
Along with her enviable glutes, Tamy loves to train her abs regularly. She incorporates crunches, planks, leg raises, and machine based exercises to build the ab definition that she's famous for. While these exercises are important, her cardio and nutrition are just as important in creating abdominal definition.
Cardio
Tamy loves doing cardio workouts, seeing these sessions as her favorite times of the week. She goes for jogs on the treadmill, and outside, (weather permitting) and also likes to swim from time to time.
---

Nutrition
Healthy And Nutritious
Tamy eats a healthy diet which combines local Brazilian produce such as fruits and vegetables, with high quality protein options. She loves to eat a variety of fish and molluscs, and mixes these meats with rice, beans, and traditional Brazilian sauces.
Tamy likes to eat fruit in particular, seeing exotic fruit options as central to her diet. She eats melon and citrus fruits before she goes to the gym, to give her an added boost of energy so that she can train hard in every session.
A Typical Breakfast
Breakfast is one of Tamy's favorite meals. She likes to start the day with a good quality protein source to give her energy throughout the day. A typical breakfast option for Tamy is below:
3 eggs (boiled)
two slice of melon
Coconut water
A coffee with colina (a substance that protects the liver by decreasing the fat deposits it stores.)
Salmon, fish, asparagus,
Supplements
Tamy also sees supplements as essential. She includes a variety of options for pre-workout energy, as well as dietary supplementation.
Glutamine
Chromium – a metallic element that controls blood sugar levels.
Whey Protein
Creatine
Vitamins and Minerals
Casein
---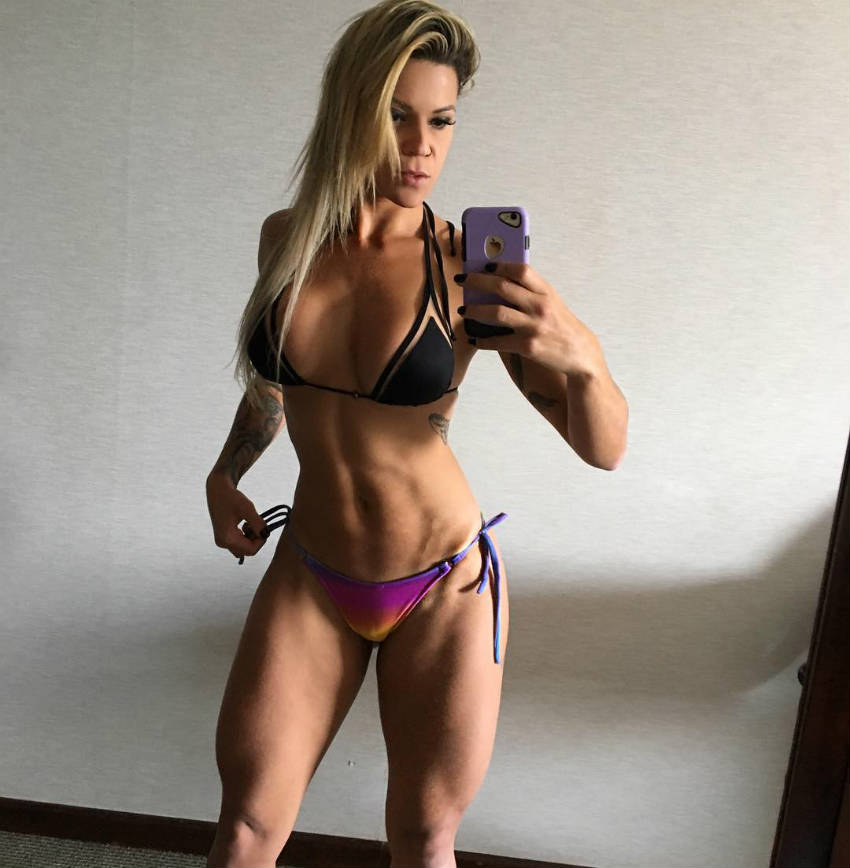 ---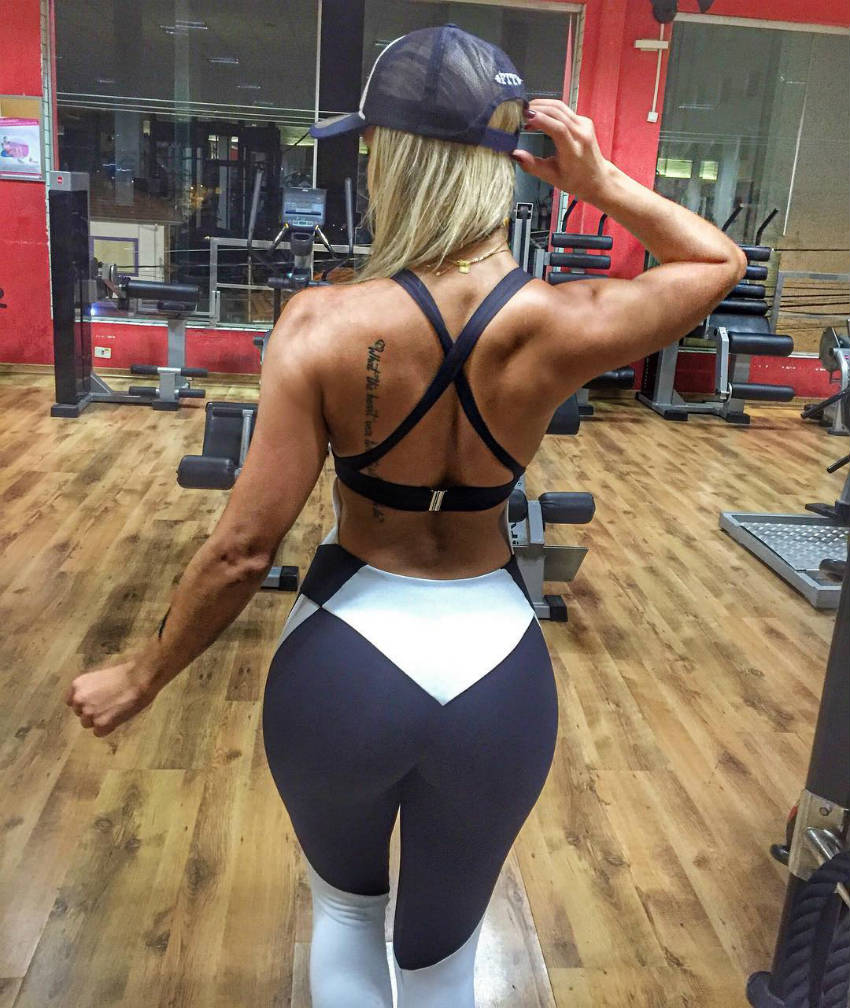 ---