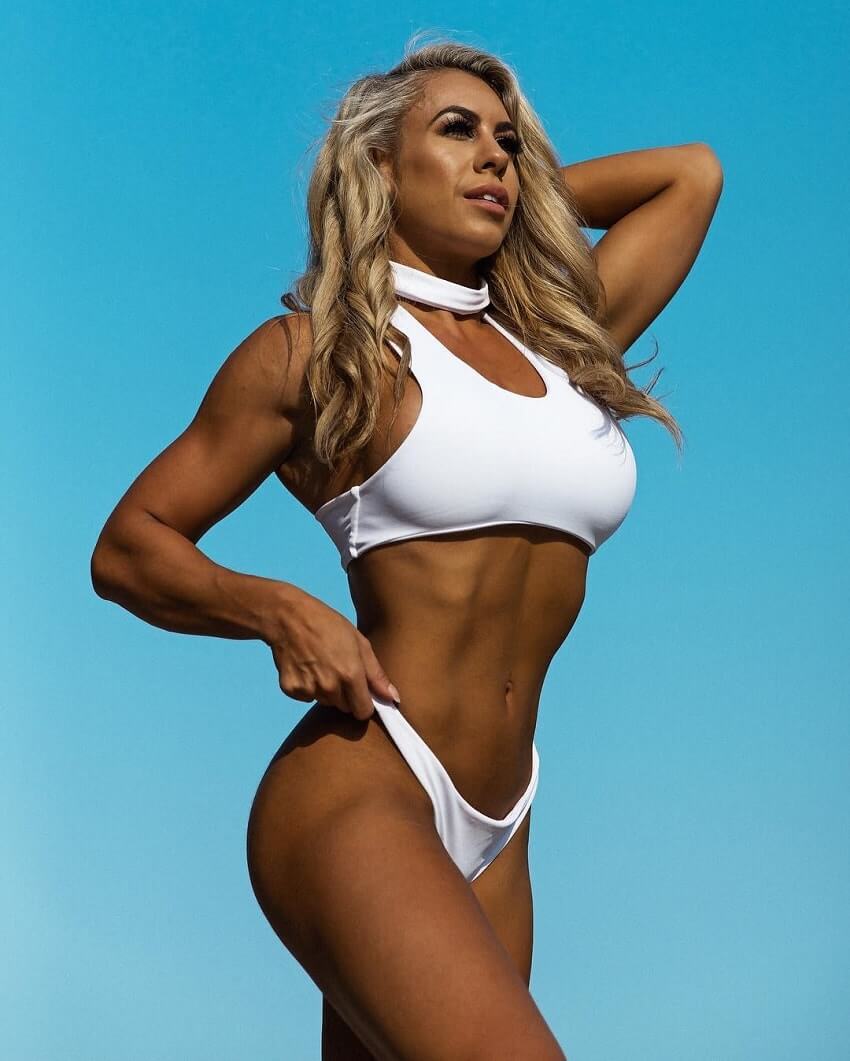 Tamara Meyer
WBFF Bikini Pro, Fitness Model
Tamara Meyer is an Australian WBFF Pro Bikini Athlete and fitness model. While Tamara is a competitor in her own right, she's also a prep coach – helping other athletes prepare for fitness shows.
She was born and raised in Germany but later moved to Australia. This is where her love for lifting weights was ignited.
Ever since then, Tamara has gone from 'skinny' to fit, along with becoming a fitness icon in the Land Down Under. This is her story:
---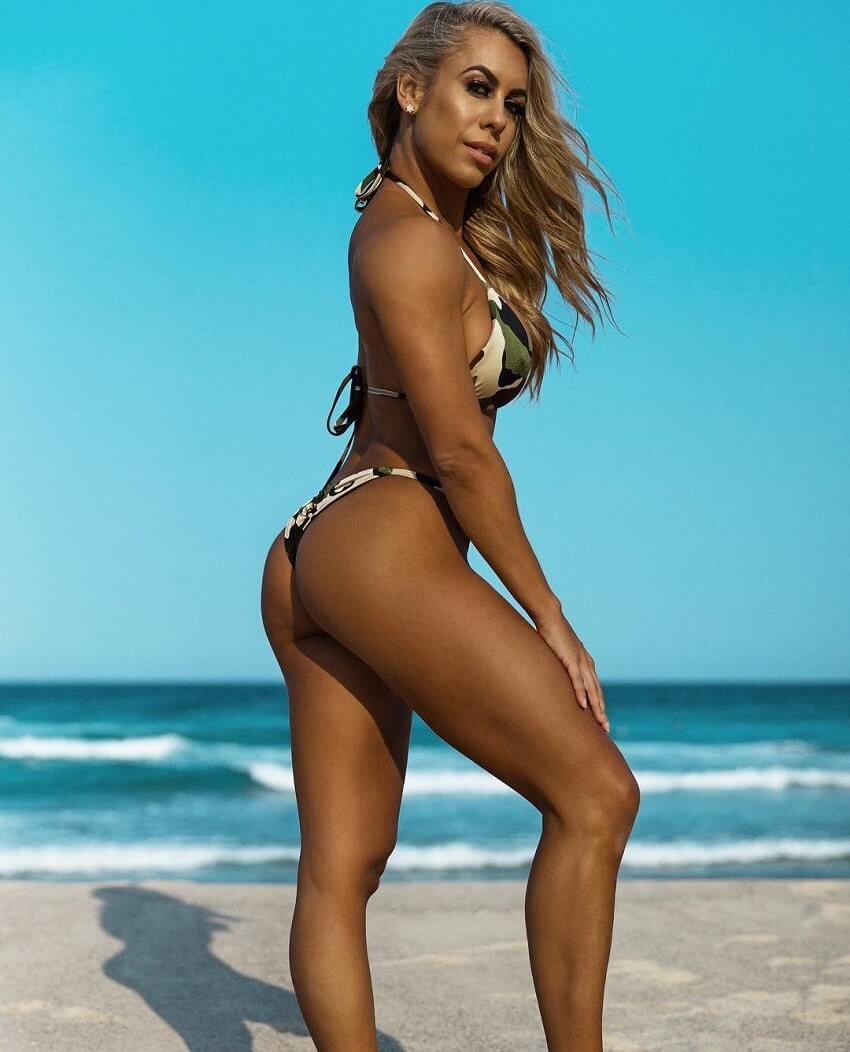 "Don't feel bad if your motivation isn't as high as yesterday or your drive isn't as powerful as the week before. All that matters is that you do your best and each day you will grow and become a better representative of yourself as an athlete."
Athlete Statistics
Full Name: Tamara Meyer
Weight
Height
Bust
Hips
Under 115lbs (52.2kg)
5'3" (160cm)
32''
33''
Waist
Nationality
Profession
25''
Australian
WBFF Bikini Pro, Fitness Model
Alias
Era
amarameyerfitness
2010
| | |
| --- | --- |
| Weight | Under 115lbs (52.2kg) |
| Height | 5'3" (160cm) |
| Bust | 32'' |
| Hips | 33'' |
| Waist | 25'' |
| Nationality | Australian |
| Profession | WBFF Bikini Pro, Fitness Model |
| Alias | amarameyerfitness |
| Era | 2010 |
---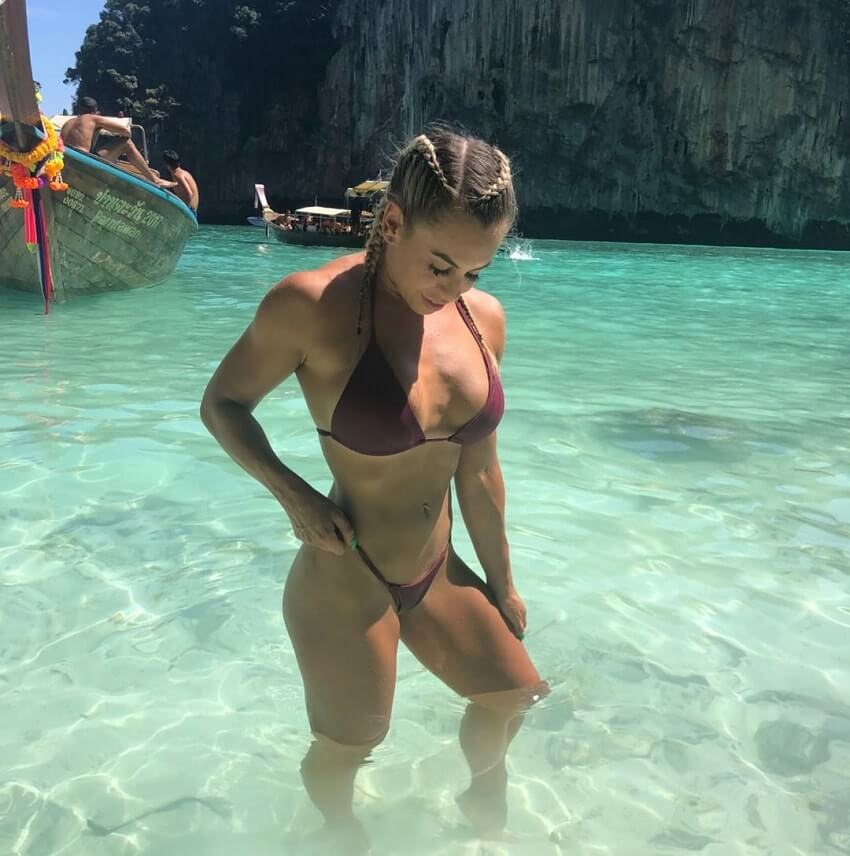 "I went from being a dancer who took very strong diet pills and lived off coffee, as well as being on anti-depressants and anxiety pills.

Fast forward and I am off all medications, as well as eating more food, being an athlete and a WBFF Pro and being proud of the person I have become."
Accomplishments
Personal Trainer
Fitness Model
WBFF Bikini Pro Athlete
Contest Prep Coach
---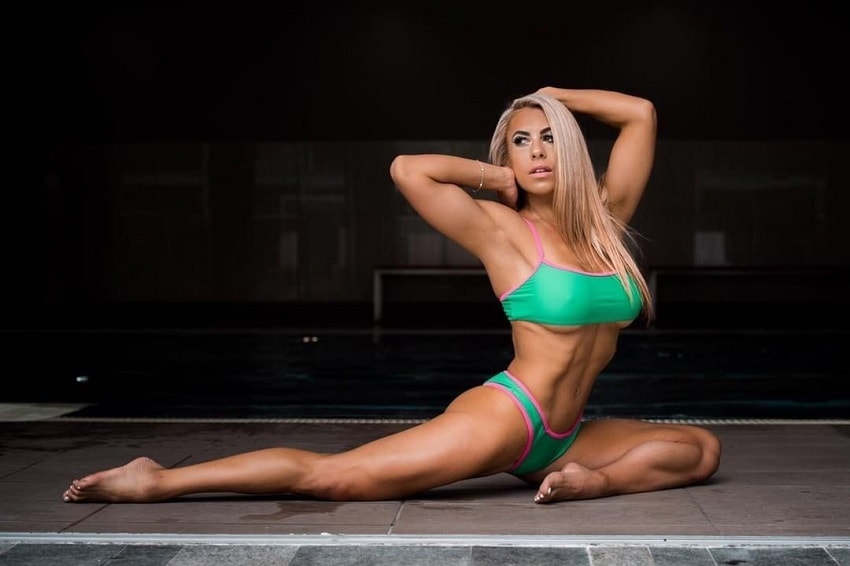 "The biggest thing is – never stop working on yourself, physically and mentally. Never just settle with your life. Go out there and give yourself the life you deserve and know that you are capable of anything you set your heart and soul to."
Biography
Early Life Hurdles
Originally from Germany, Tamara Meyer almost died due to kidney complications during her birth. The doctor told her mother that Tamara would continue having kidney issues as she grows older.
To fight this, the doctor suggested that Tamara should do regular physical activity. "And hence my love for ballet was born," says Tamara.
---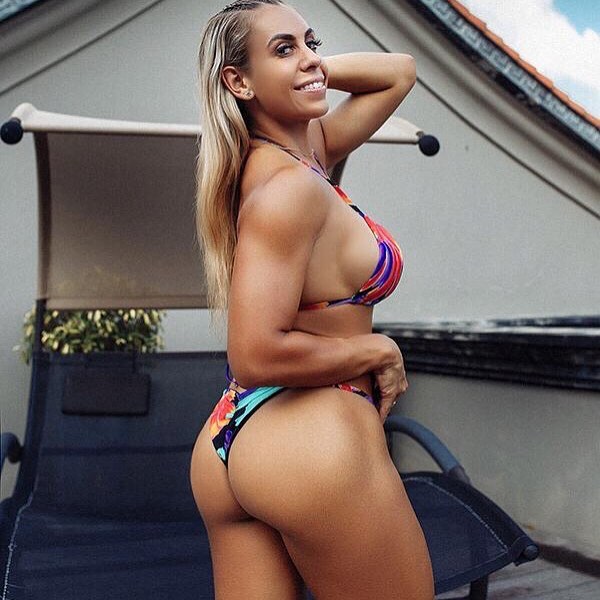 ---
Acting
From an early age, Tamara was someone who loved to be the best in whatever she did. However, her father's job required of Tamara's family to be constantly on the move. This made it challenging for her to pursue her dreams.
After moving from her native Germany to Australia, Tamara faced her first major obstacle – her poor grasp of English.
To solve this problem, Tamara joined a drama school where she learned English reading and writing skills. It was during her time in drama school that Tamara became interested in acting.
"I have always been someone that's a fighter, both resilient and determined. In my teens, I decided I wanted to be an actor, but there were people that didn't believe in me.
When I was 15 years old I had never met my grandmother, when I went over to Austria to visit her she didn't like that I wanted to be a performer and put me down for it. From there, an innate desire to prove her and anyone else wrong was born." – Tamara Meyer
---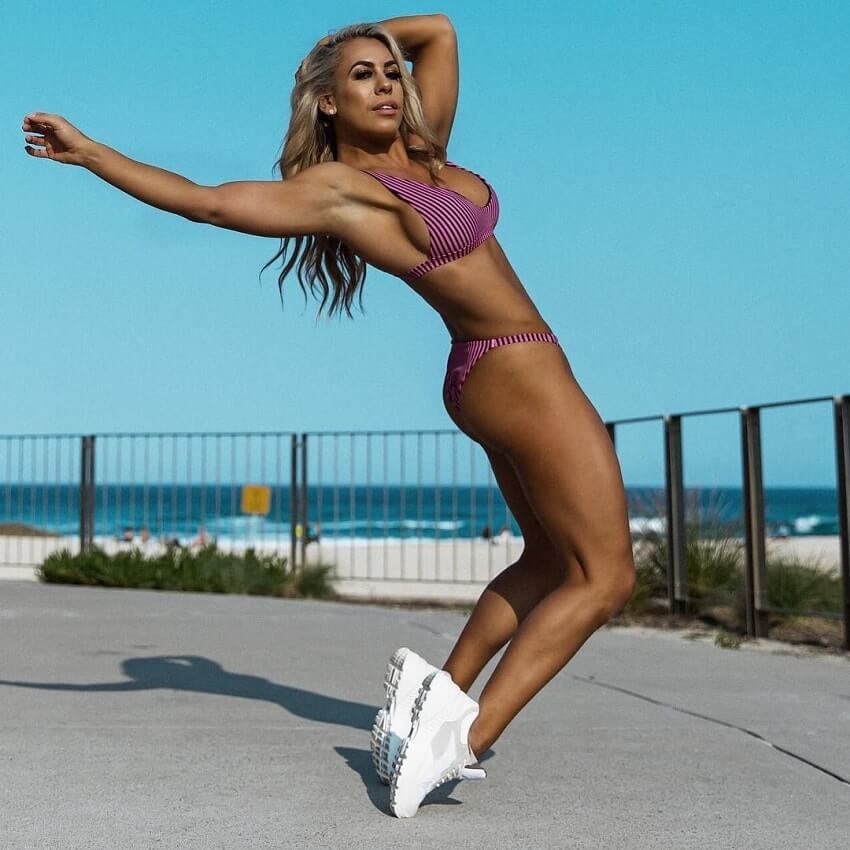 ---
Breakdown
Even though Tamara loved to act in her drama classes, she didn't really feel confident in her own skin. She was self-conscious about her body, comparing it to other girls in her class.
To cope with the lack of self-esteem, Tamara would often indulge in unhealthy habits. Such as, eating fast food, drinking alcohol, partying, and doing drugs. As she said;
"It was always about being a skinny dancer which led to bad diets, bad eating habits, taking fat reduction medication and bad thoughts. I partied and did drugs. I was doing all the wrong things and it was ruining my life, which basically led to a breakdown."
---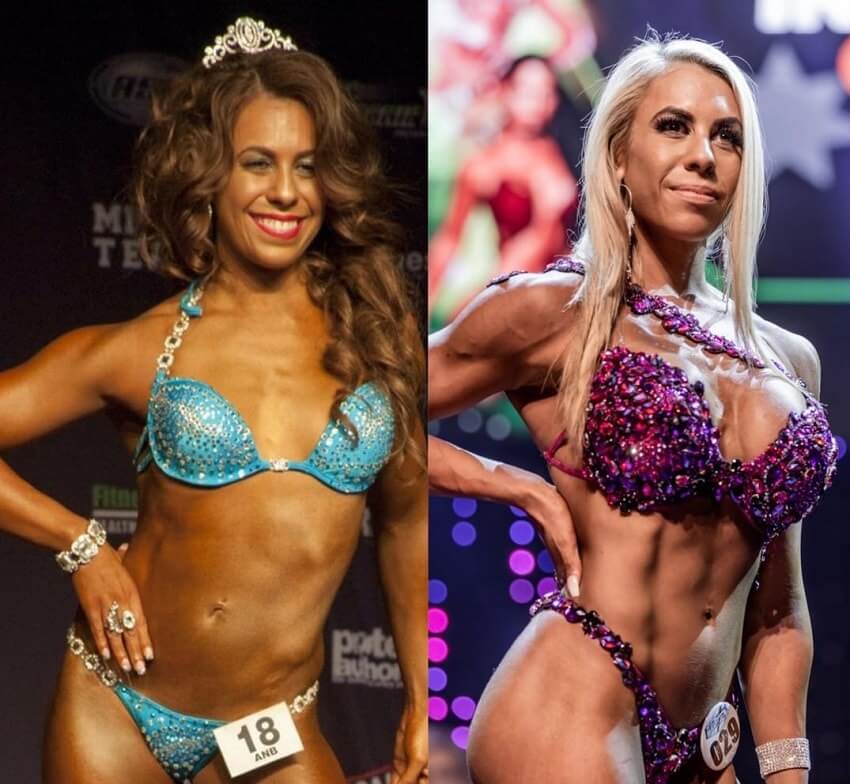 ---
A New Chapter in Fitness
As her unhealthy lifestyle caught up with her, Tamara realized she had to change something.
It was during this period of 'introspection' that she found out about fitness. "I fell in love with health and exercise because I wasn't in love with my own body," says Tamara.
Exercising regularly helped her to feel and look better. In time, Tamara's life began to change for the positive.
Reaching Success
As the months went by, Tamara stayed consistent with her workouts, and it paid off.
As her body improved, Tamara became inspired to share her story with others online. Many people resonated with her story, and they began following her for fitness advice.
Ever since then, Tamara has gone on to become a fitness icon, WBFF Bikini Athlete, and source of motivation for people who follow her.
---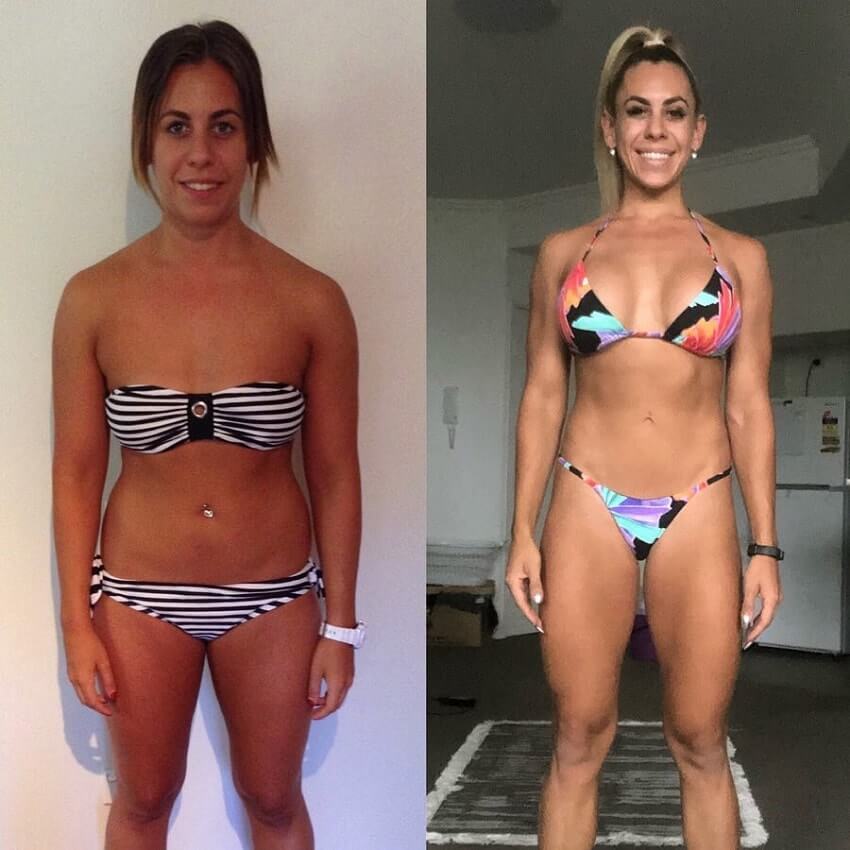 Training
Tamara's workouts last between 45-90 minutes. She doesn't lift extremely heavy, but instead, does high reps and focuses on muscle contraction.
In total, Tamara will do about 20-25 sets per workout. She trains 5-7 times per week, taking a day off only when she feels is necessary.
Here is Tamara's shoulder workout;
Shoulder Training by Tamara Meyer
Arnold Dumbbell Press, 4 sets of 15 reps
Rear Delt Flys, 4 sets of 12 reps
Superset:

Dumbbell Lateral Raises, 3 sets of 10 reps
Front Raises, 3 sets of 10 reps

Kettlebell Upright Row, 4 sets of 20 reps
Battle Ropes, 5 rounds, 20 seconds on/10 seconds off
---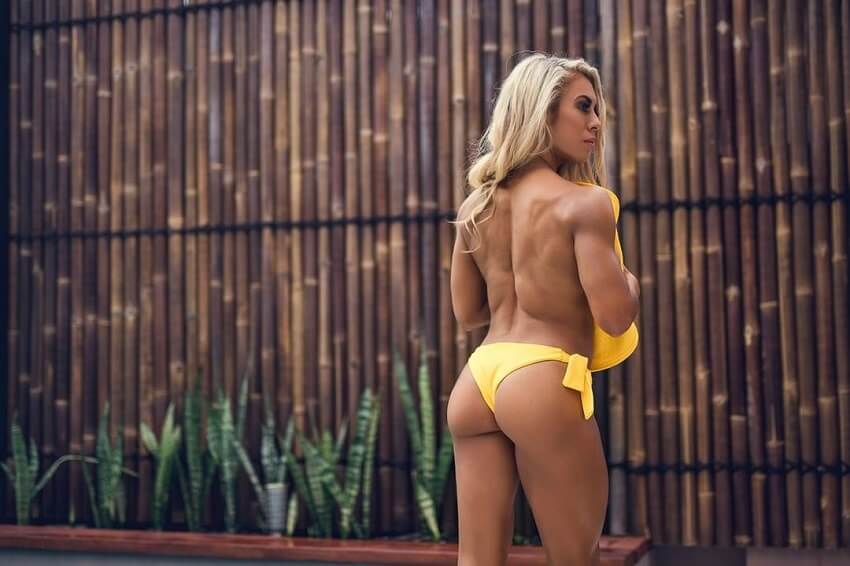 ---
Quad Training
Tamara usually separates her leg training into two sessions – one dedicated for quads and another for hamstrings.
Since she's quad-dominant, she doesn't train her quadriceps that often. But when she does, she'll do it with high reps and a light weight to induce muscle pumps. She said;
"I've always been very quad dominant – so my sessions aren't crazy heavy – but I still train my drum sticks."
Single-Leg Hack Squat, 4 sets of 12 reps
Leg Press, 4 sets of 15 reps
Smith Machine Sissy Squats, 4 sets of 15 reps
Dumbbell Walking Lunges, 4 sets of 12 reps
---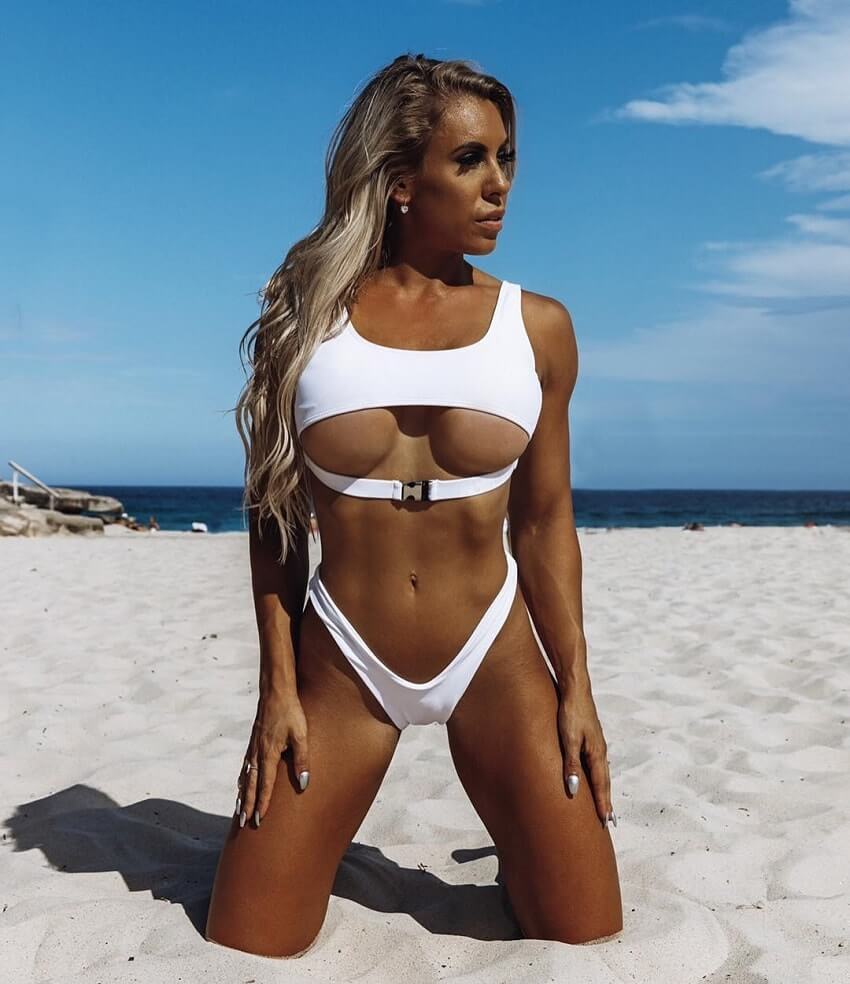 Nutrition
Tamara eats a standard fitness athlete's diet based on healthy carbs, proteins, and fats. She changes the caloric intake depending on her goals; when competing, Tamara eats fewer calories than she burns to stay ripped. In the 'offseason,' she eats more food to grow weaker areas of her physique.
---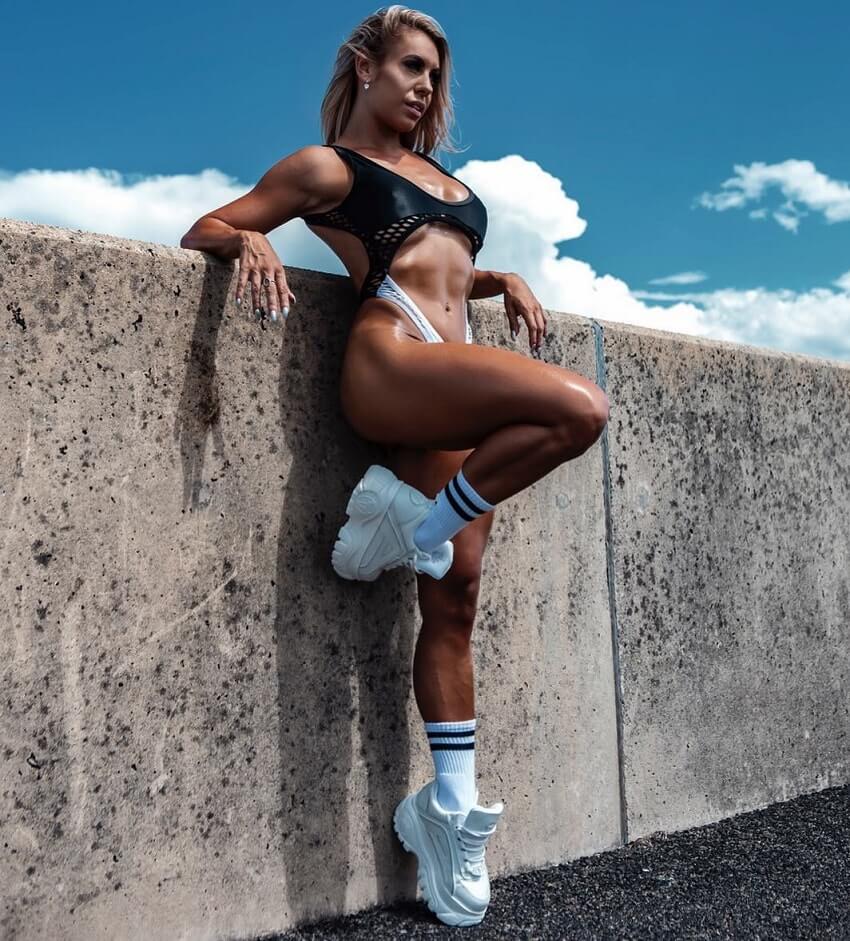 ---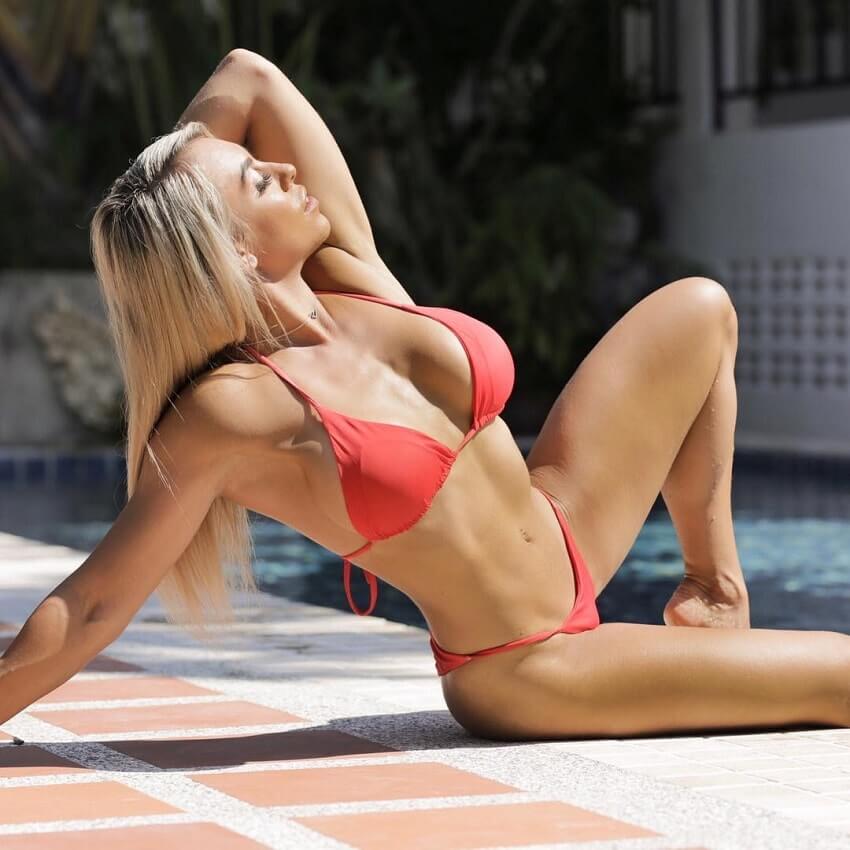 "Everything happens for a reason – back then I didn't know what my purpose was, I now believe I do. We go through challenges, in order for us to learn and grow."
What we can learn from Tamara Meyer
Tamara Meyer had a rough childhood; she was constantly on the move and had kidney issues from an early age.
However, instead of feeling sorry for herself, she worked hard every day on becoming the best she could be. This mentality is what has turned her into the fitness icon she's today.
Her story shows us that even when life is difficult, you can rise above the challenges to become a stronger and more successful version of yourself.