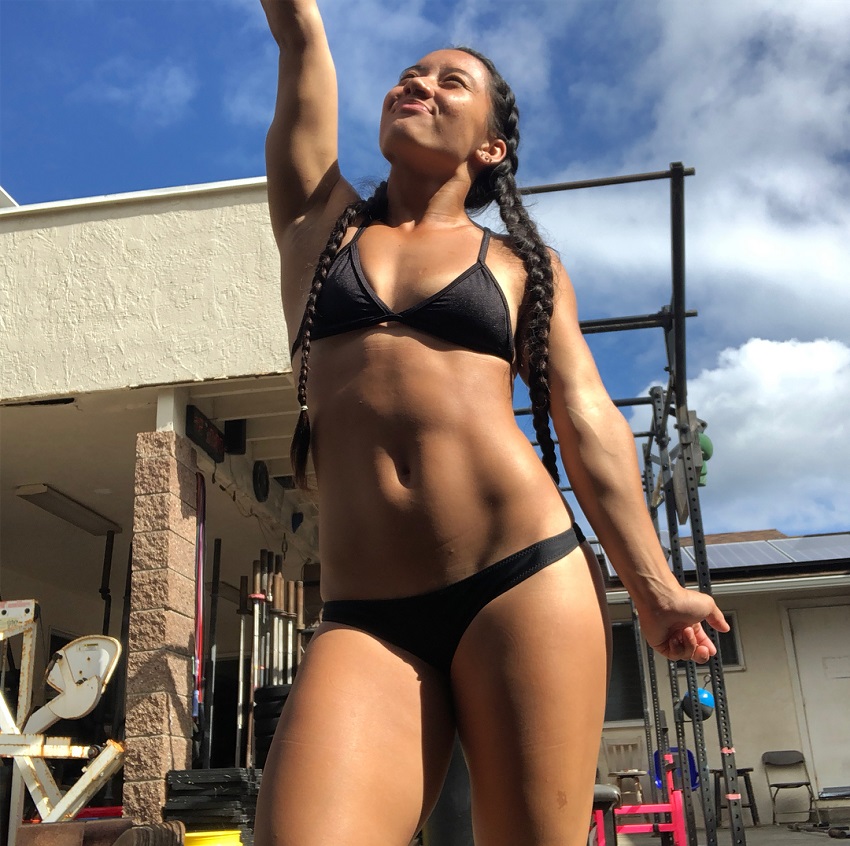 Stacia-Al Mahoe
Powerlifter, Olympic Weightlifter, CrossFit Athlete
Stacia-Al Mahoe is a powerlifter, Olympic weightlifter, and CrossFit athlete from Hawaii. Standing at 4'10" and weighing 101, Stacia is an 8-time powerlifting world record holder in her class.
She first entered the powerlifting world in 2013, after spending years competing in the Olympic disciplines. From there on, she quickly became known for her feats of strength.
Stacia-Al Mahoe has kept rising in recognition ever since, and doesn't plan on stopping anytime soon. Here are her stats, training, and diet;
---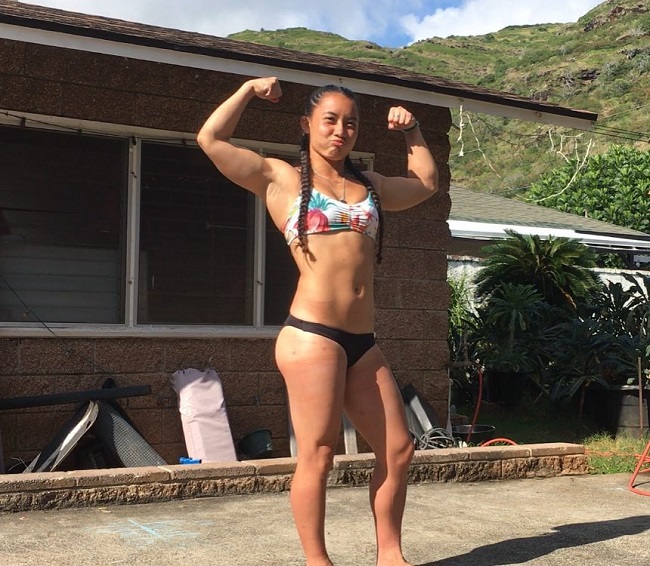 Athlete Statistics
Full Name: Stacia-Al Mahoe
Weight
Height
Bust
Hips
Under 115lbs (52.2kg)
4'10" (147cm)
34''
31''
Waist
Thighs
Calves
27,5''
22''
12.5''
Nationality
Profession
Era
Hawaiian
Powerlifter, Olympic Weightlifter, CrossFit Athlete
2010
| | |
| --- | --- |
| Weight | Under 115lbs (52.2kg) |
| Height | 4'10" (147cm) |
| Bust | 34'' |
| Hips | 31'' |
| Waist | 27,5'' |
| Thighs | 22'' |
| Calves | 12.5'' |
| Nationality | Hawaiian |
| Profession | Powerlifter, Olympic Weightlifter, CrossFit Athlete |
| Era | 2010 |
---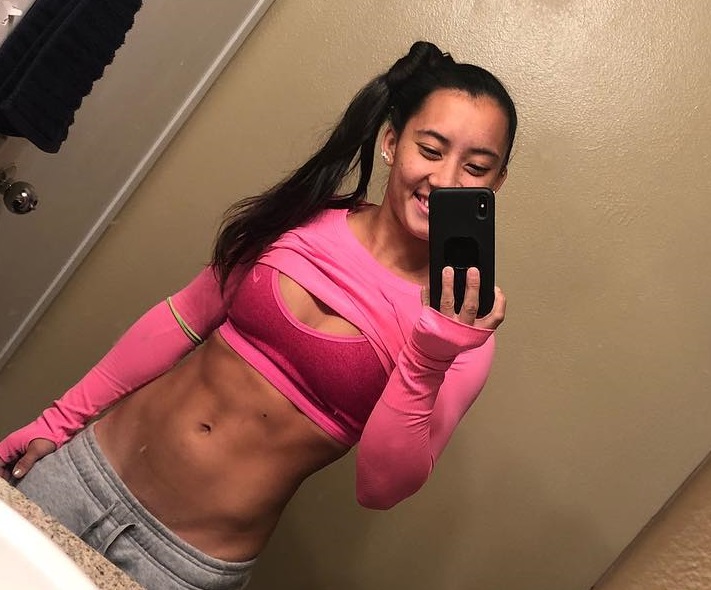 ---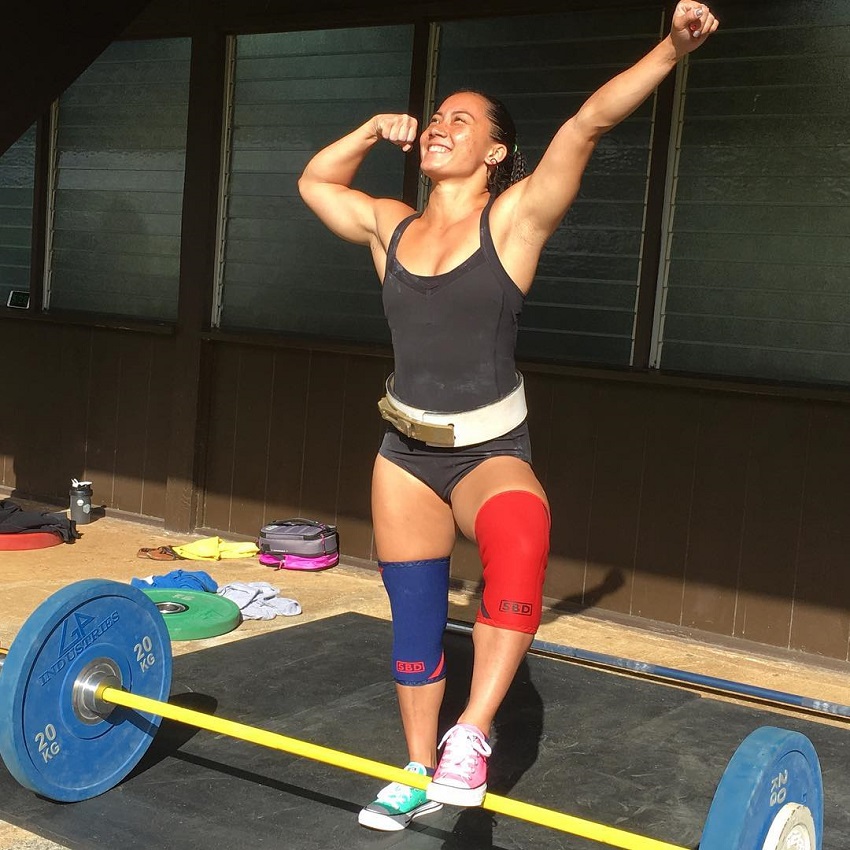 Accomplishments
Personal Records
Back Squat – 242 lbs
Clean and Jerk – 185lbs
Snatch – 142 lbs
Deadlift – 347 lbs
Max Pull Ups – 47
Grace – 2:53
---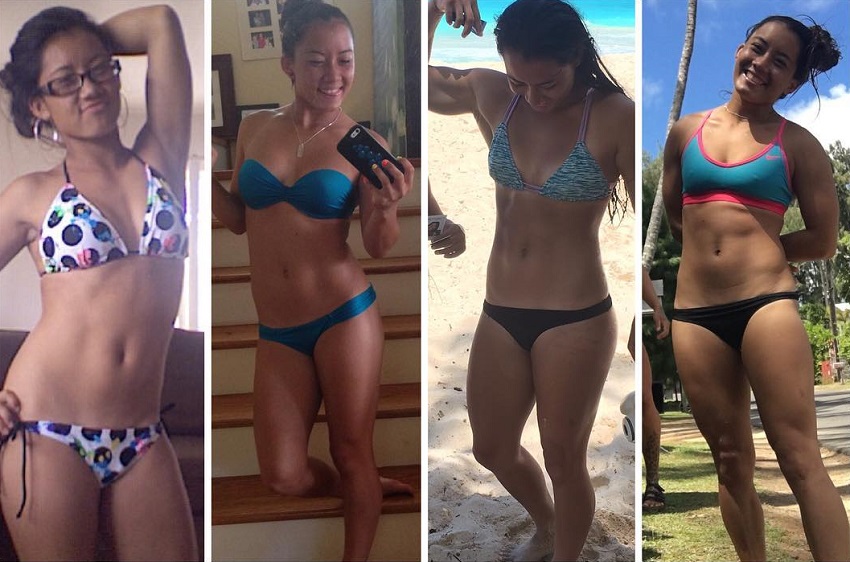 ---
Training
Most of Stacia's training is based on powerlifting work. Her exercises are based on heavy weights and low training volume. This approach, Stacia says, allows her to build absolute strength.
Once per week, she'll do some mobility drills in order to stay flexible and avoid injuries. "I only clean & jerk heavy two times 1-2 weeks out from of an Oly Meet," says Stacia.
Stacia believes clean and jerks aren't mandatory for success in her discipline. She says she can go months without doing this exercise at all. Other than that, she does some light clean and snatches to maintain her conditioning.
---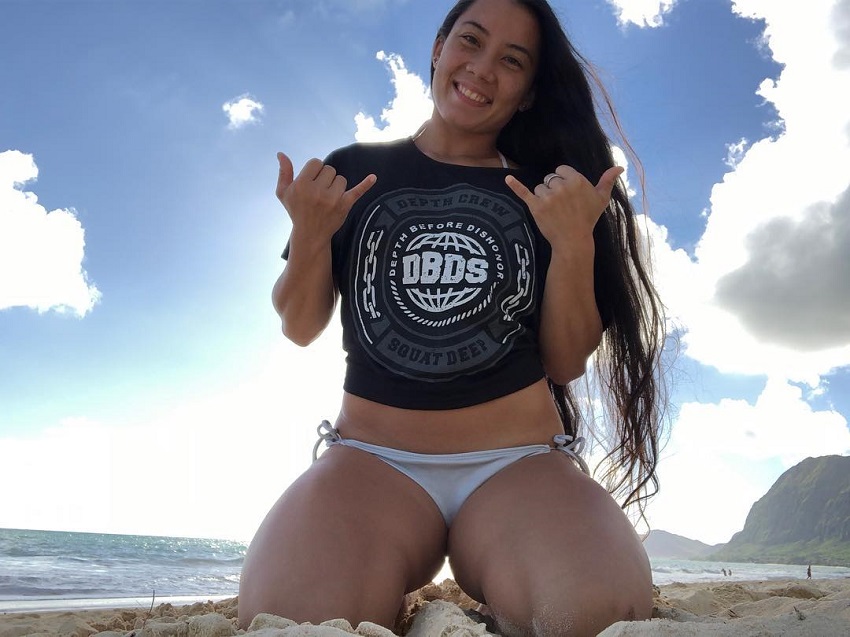 ---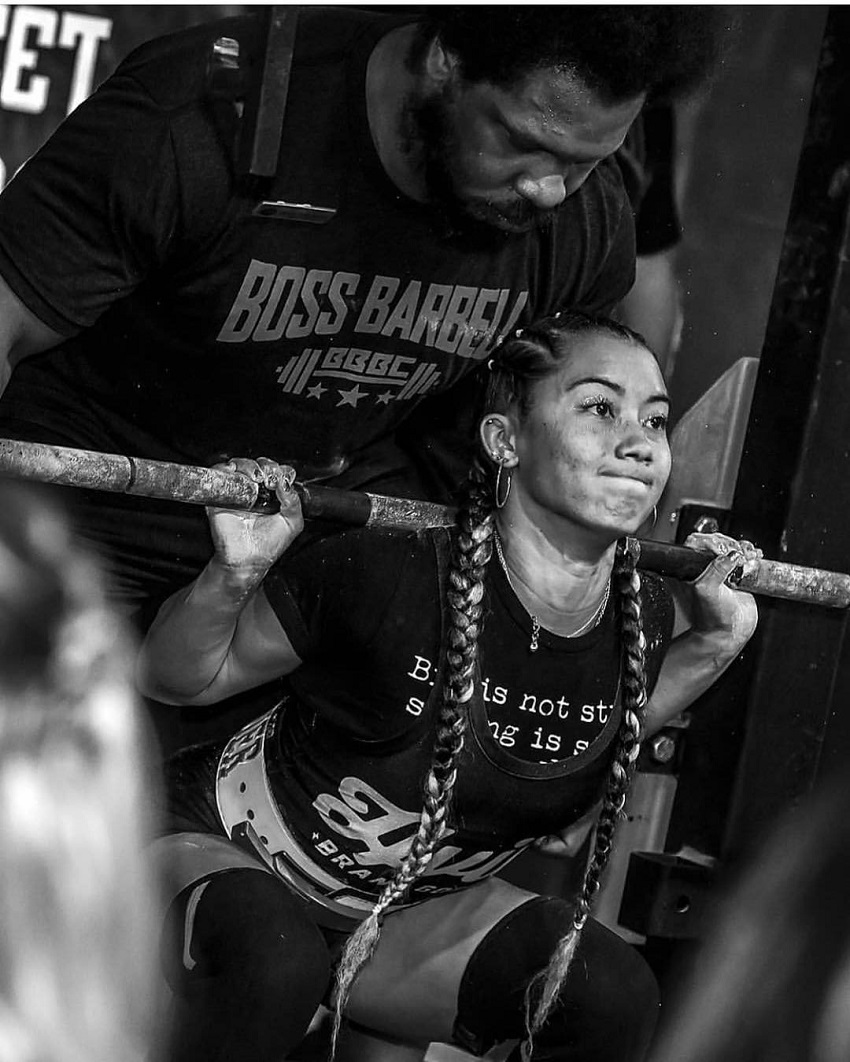 Nutrition
Stacia-Al Mahoe doesn't follow any specific diet. The only rule she sticks to is to raise her protein intake when she gets closer to a powerlifting meet. This way, she ensures her muscles stay as strong as possible.
She avoids bread and cereal for the most part, due to their high glycemic index which makes her gain fat. As Stacia says: "Eating bread or cereal will make my weight go up 2lbs and because I walk around at my weight classes it could be the difference between cutting and not cutting." – Stacia-Al Mahoe
At one week out from a contest, Stacia will start increasing her water intake. This ensures her muscles stay hydrated. She'll also drink prune juice to "clear my system," along with eating asparagus for its diuretic effects.
"But other than that," says Stacia, "a well-done waffle or a crepe with whipped cream, vanilla ice, chocolate syrup, and bananas is great."
---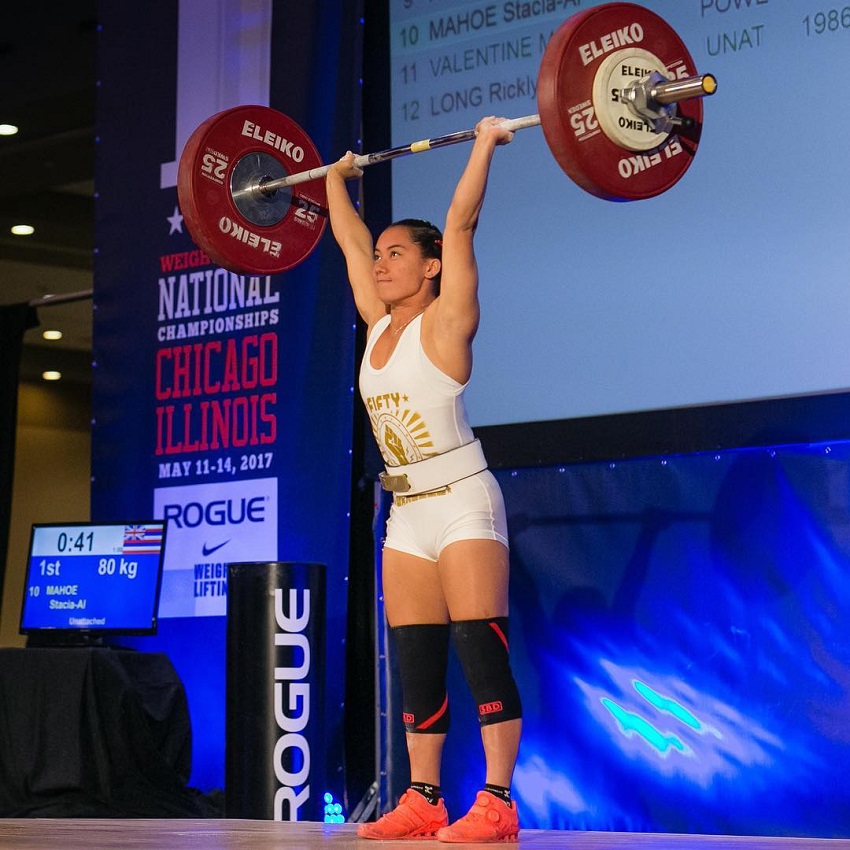 ---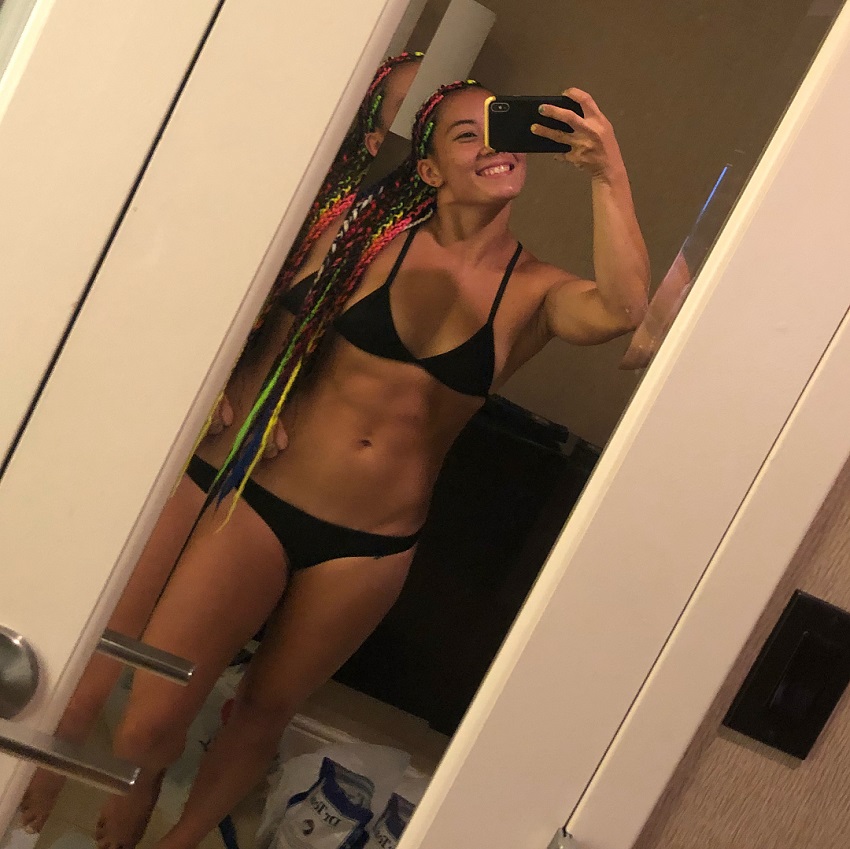 What we can learn from Stacia-Al Mahoe
One thing to take on board from Stacia-Al Mahoe, is that reaching your ultimate potential might not be an easy task, but it's an extremely rewarding one.
Stacia has excelled in powerlifting thanks to her sacrifice and drive to make it to the top. She now enjoys the fruits of her labor – traveling the world and competing in her favorite craft.
If you aren't happy with your situation, why not take action that will propel you to a better place? Just like Stacia has shown us.