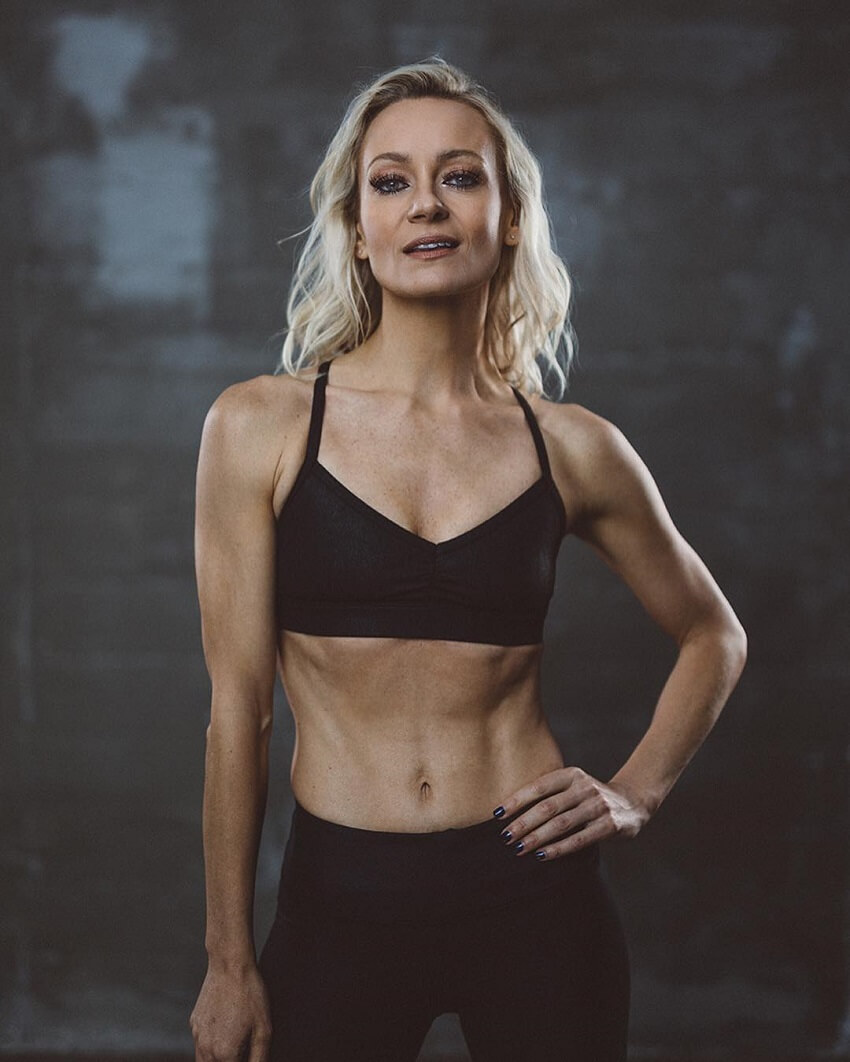 Simone De La Rue
Celebrity Fitness Trainer, Model, Entrepreneur
Simone De La Rue is a celebrity fitness coach, model, and businesswoman. With her advice, she's helped countless people build physiques of their dreams. Not only that, but Simone's also graced numerous fitness publications, representing high-profile brands as a spokesmodel.
However, as much as she's into fitness now, Simone wasn't always interested in lifting weights. For the first 20 years of her life, she was a professional ballet dancer – this is her story:
---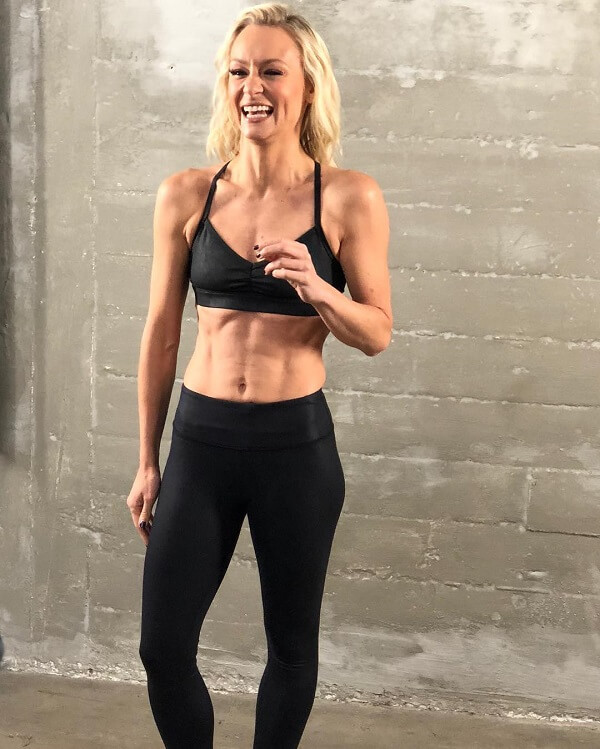 Athlete Statistics
Full Name: Simone De La Rue
Weight
Height
Age
Date of Birth
125 - 135lbs (56.7 - 61.2kg)
5'4" (162.5cm)
48
November 21, 1974
Nationality
Profession
Era
Australian
Celebrity Fitness Trainer, Model, Entrepreneur
2010, 2000
| | |
| --- | --- |
| Weight | 125 - 135lbs (56.7 - 61.2kg) |
| Height | 5'4" (162.5cm) |
| Age | 48 |
| Date of Birth | November 21, 1974 |
| Nationality | Australian |
| Profession | Celebrity Fitness Trainer, Model, Entrepreneur |
| Era | 2010, 2000 |
---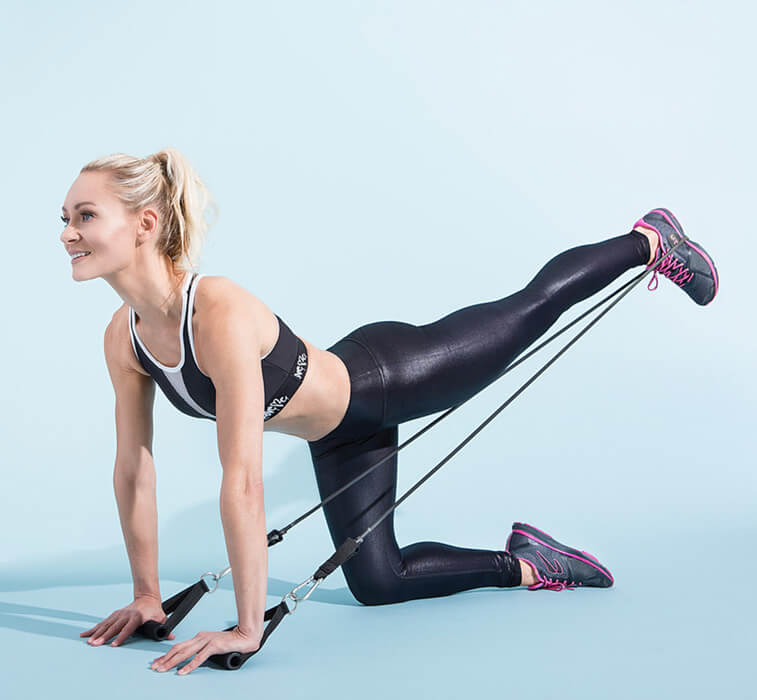 Accomplishments
Celebrity Fitness Trainer
Model
Entrepreneur
---
Biography
From Ballet to Fitness
Born in Australia, Simone De La Rue began her journey as a dancer at the age of three. She spent the next 20 years practicing ballet, growing a successful career along the path. By the age of 18, Simone regularly performed in professional dance events and Australian TV productions.
Alongside dancing, Simone was also a fan of working out. In fact, after 20 years of being involved in dance, Simone decided that it's time to try something new – this is where she turned to fitness. Over the months, Simone became thrilled with the progress she achieved by working out. So much so, that she decided to plunge into the world of fitness modeling and coaching.
Simone's bold decision ultimately paid off. Over the years, she's built an impressive portfolio as a fitness trainer and coach to A-List celebrities. Furthermore, she's also delved into entrepreneurial waters, opening her own fitness company.
Even with all of her success, Simone continues to develop and grow as a coach and businesswoman – driven by her passion for helping others.
---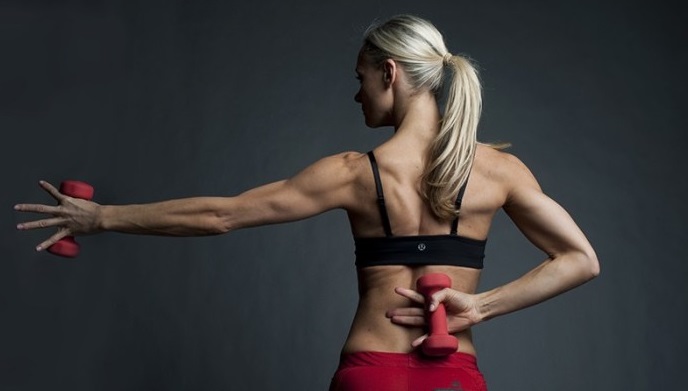 Training
Passion For Training
Simone trains almost every day out of the week – be it by herself, or with her clients. She says she sometimes exercises for 5 hours per day.
There are days where Simone has to wake up early after an exhausting day of work. According to her, the most difficult part of this is getting started. But once she gets going, everything becomes easier. In her own words;
"What I tell my clients is just put your clothes on—all you have to do is show up. You immediately feel better, endorphins kick in, you sweat it out—you feel great. Just focus on that after feeling."
Bodyweight Workouts
As someone who has an extremely demanding schedule, Simone knows how hard it can be to keep up with her gym workouts.
When lacking time to go to the weight room, Simone will do intense bodyweight workouts. This is one of her favorite ways of training. Because it's simple, quick, and can be done anywhere.
In fact, Simone has created an online movement dedicated to her passion for doing body weight exercises. With this, she wants to show others that lifting weights isn't the only way to sculpt an awesome figure.
---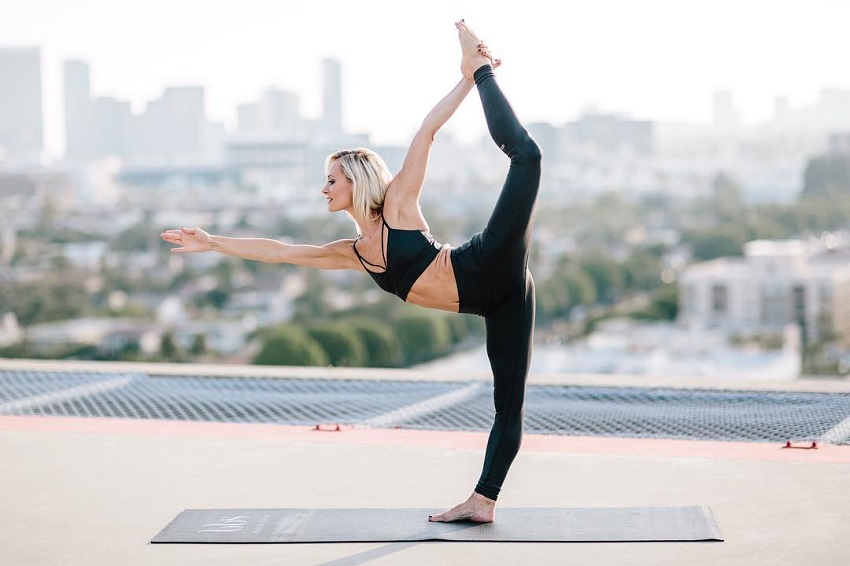 ---
Simone's Typical Workout
Simone's workouts typically last for one hour and include a variety of exercises to hit all body parts. She trains everything from shoulders to calves all in one session. This not only saves her time but also bumps up the intensity, serving her as both cardio and strength workout.
She usually beings her workouts by doing some cardio. This includes anything from dance to rope jumping and running. Then, she alternates between HIIT and strength movements which focus on different muscle groups. She finishes the workout by stretching all major body parts.
Two training sessions are almost never the same for Simone. She always likes to mix things up. This is how she keeps herself motivated and looking forward to each training session. "I need to constantly mix it up. Variety is good for the brain mentally and it's good for the body to not keep doing the same thing." – Simone De La Rue
---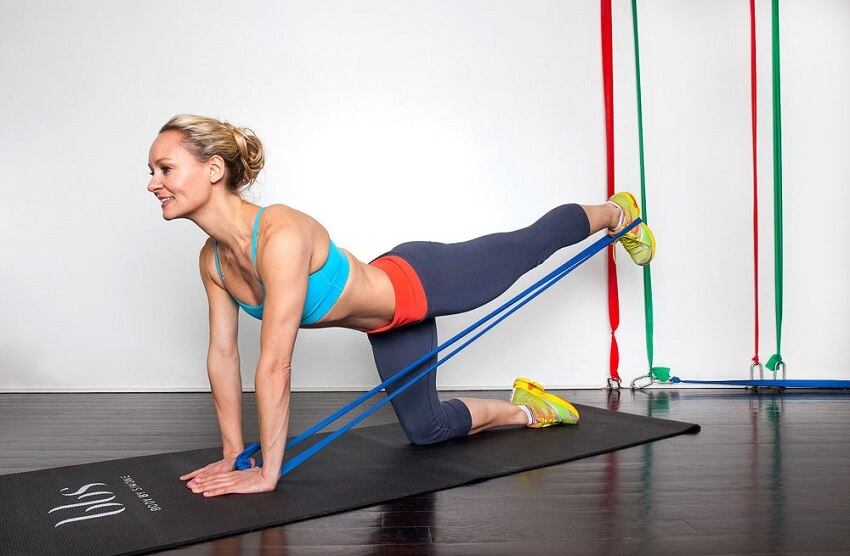 ---
Recovery After Training
While Simone likes to train often and hard, she doesn't overtax her body. Some of her favorite recovery techniques include going to sports massages, stretching, and taking a cold bath.
While sports massages and stretching improve blood flow and reduce the risk of an injury, cold baths reduce the inflammation in Simone's muscles, allowing her to return to training sooner.
---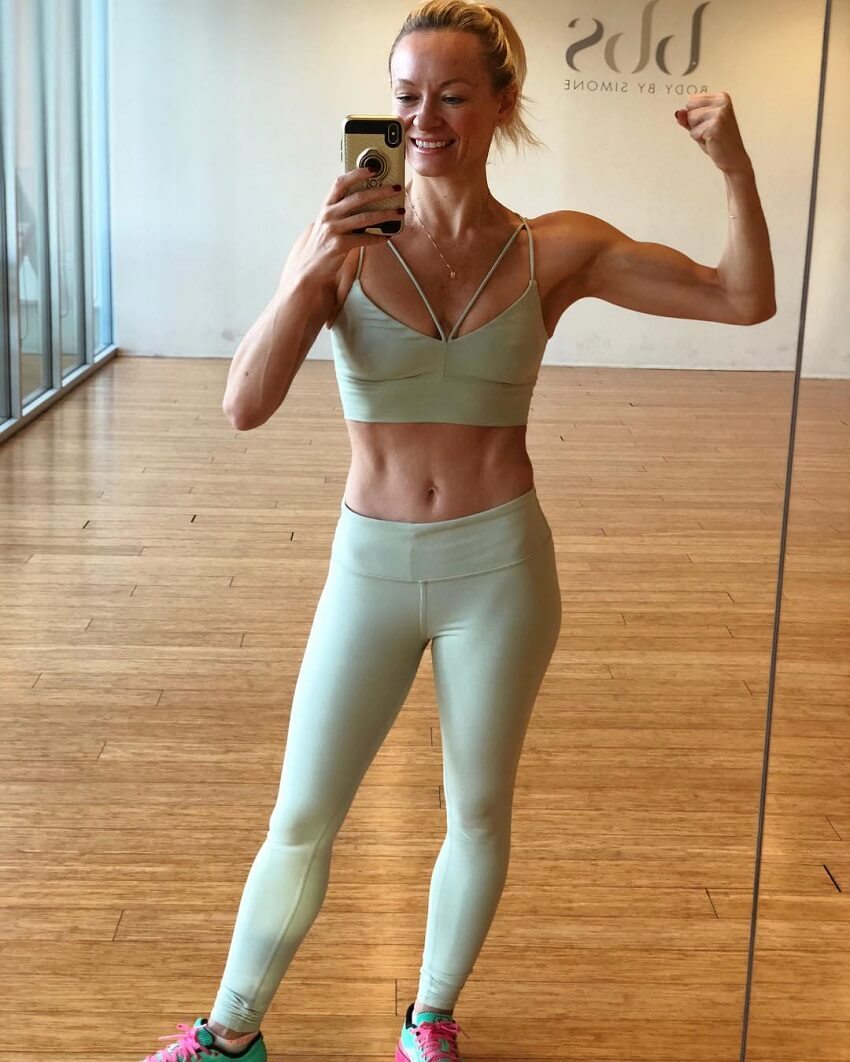 Nutrition
Simone has tried many diets over the course of her career in fitness. The one that's worked best for her is a high-protein diet.
As she says: "My body responds really well to a heavy protein diet. I try not to binge eat when I'm starving. I also look at food as fuel for my day, and I base how much I eat around how much I'll be exercising."
Here's how Simone's typical day of eating looks:
Meal Plan by Simone De La Rue
Breakfast: Eggs and Toast
Lunch: Salmon Tacos
Snacks: Nuts and Hummus
Dinner: Chicken and Stir-Fried Vegetables
---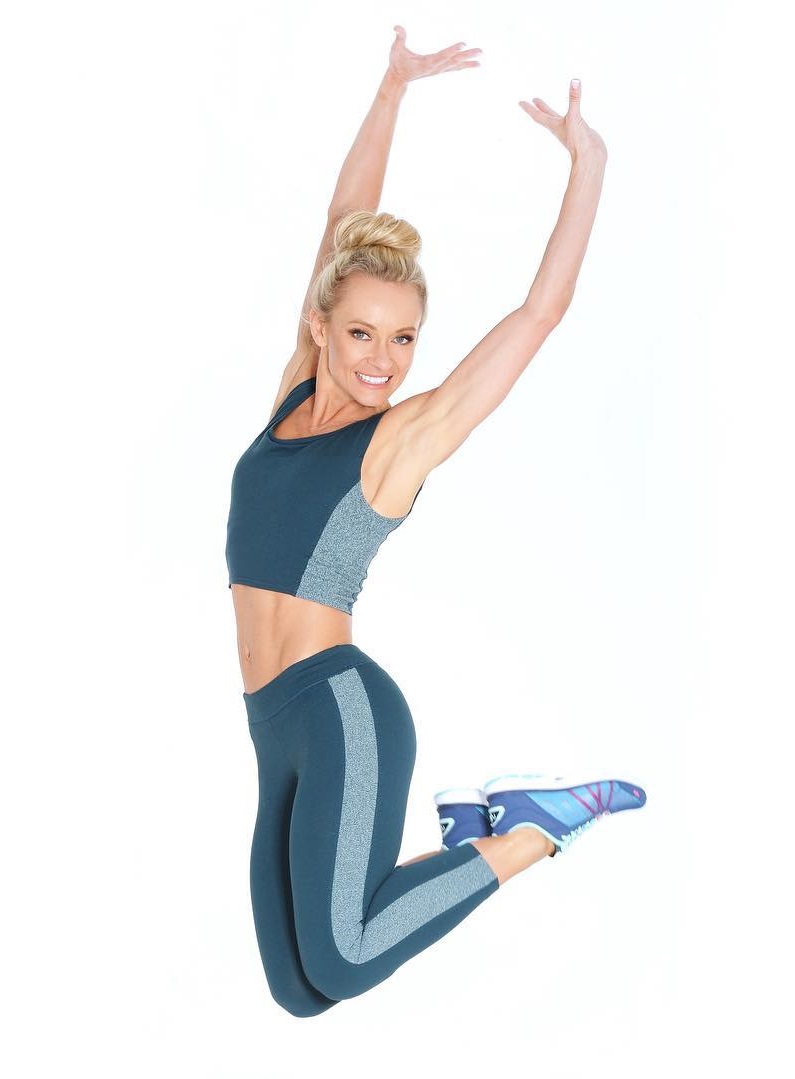 Idols and Influences
Even though Simone has her own idols and influences, she's a big inspiration for everyone that follows her programs. Thanks to her honest and open posts, as well as useful fitness advice, she's an example for countless people that follow her story online.
---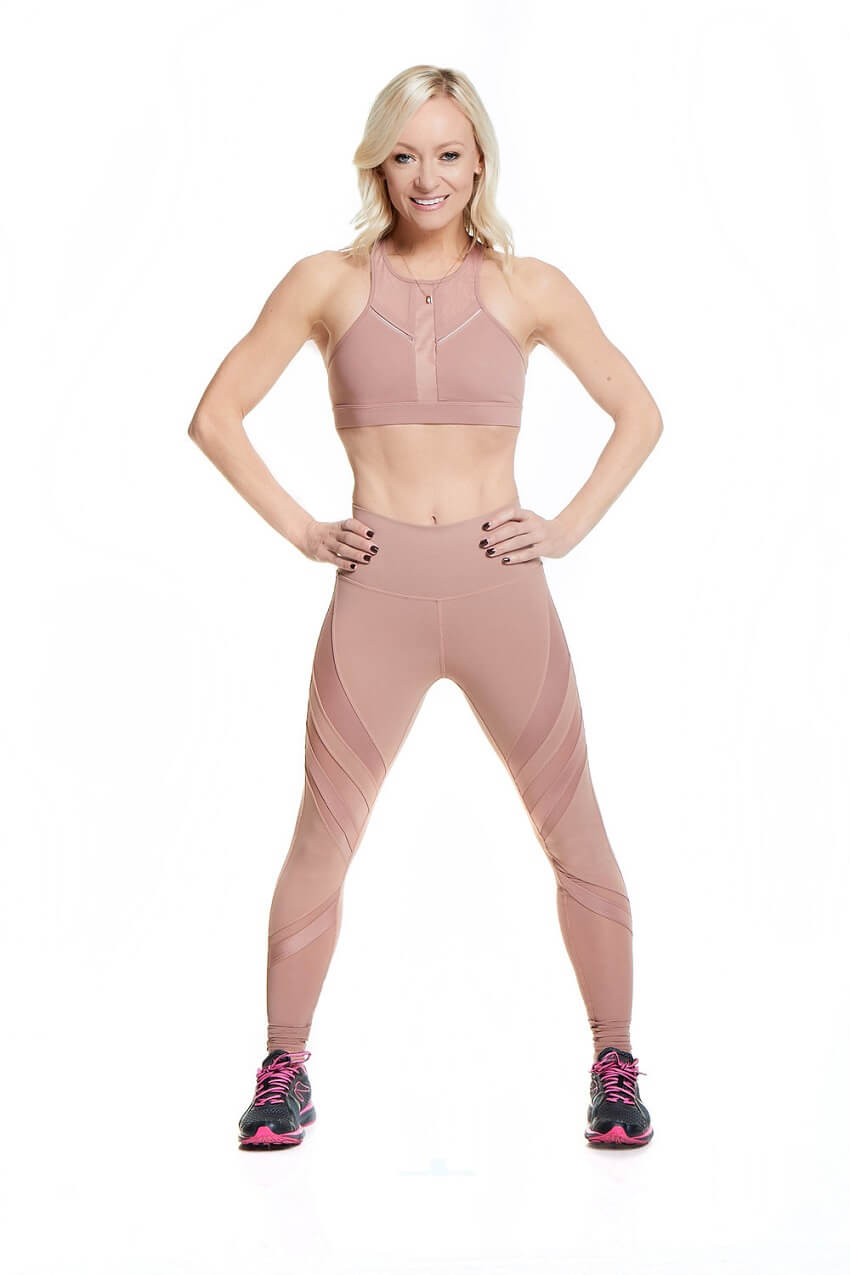 What we can learn from Simone De La Rue
What we can learn from Simone De La Rue, is to put in the work every day, even if you don't feel like it. Consistency is what will get you the results that you want.
Simone has days where she doesn't feel like training, but as she says, the trick is to just get started. A short workout is better than no workout.
By staying consistent, you too can turn any goal into a reality – just like Simone De La Rue.