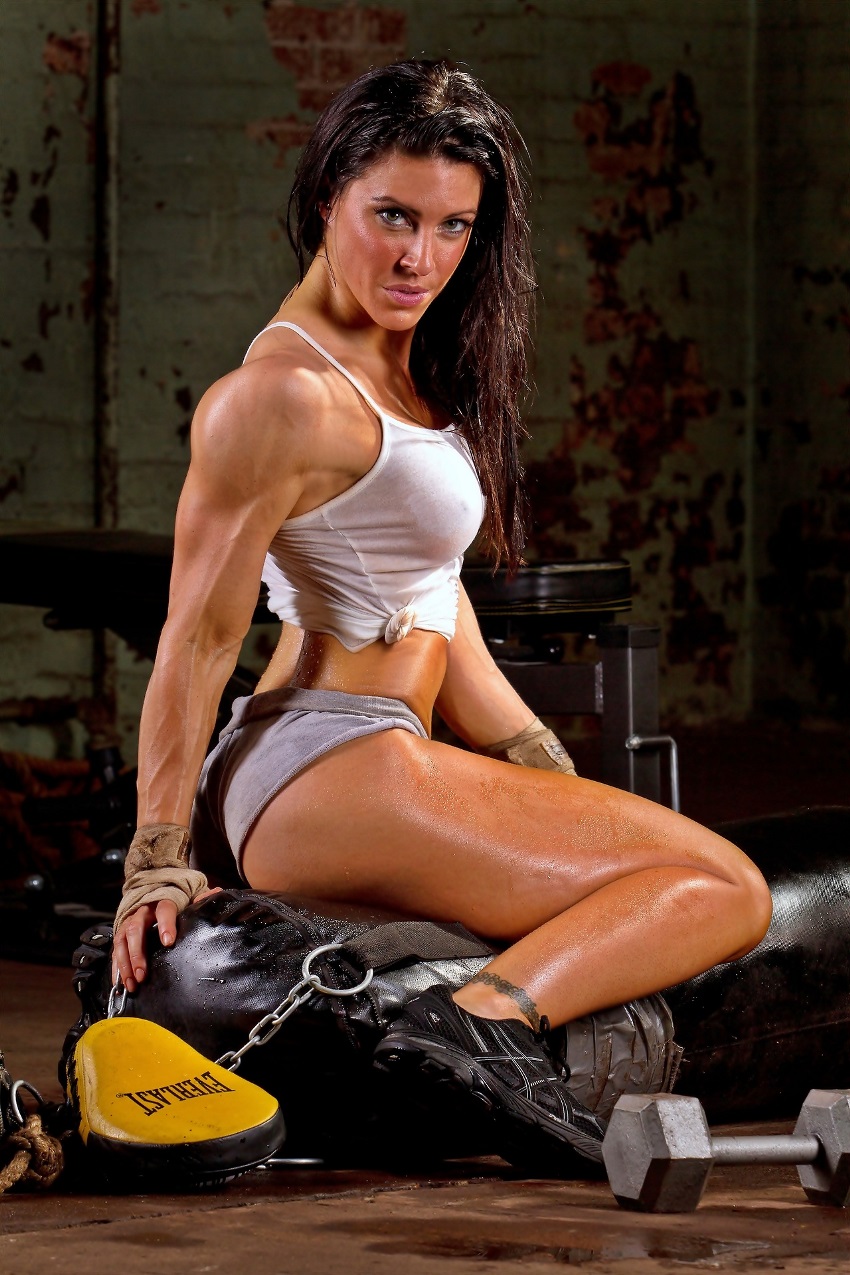 Shannon Petralito
Fitness Model, Figure Competitor
Shannon Petralito is a fitness cover model and figure competitor from Southern Massachusetts USA. She's a two-time WBFF Figure World Champion, and the 2011 Ms. Figure Universe.
Shannon began going to the gym at the age of 18, after spending most of her youth playing softball and practicing gymnastics. Although she enjoyed partaking in these activities, Shannon wasn't satisfied with the way her body looked; and the gym was the perfect answer to her problem.
At first, she only did cardio, training with light weights. However, after she gave a birth to her son, she realized the only way to achieve the fit and toned look was to incorporate a weight training program into her routine. After doing so, her physique started to change rapidly.
Since taking up weight training seriously, Shanon has transformed herself into an athlete with a phenomenal physique, and career to match. She has several prestigious WBFF titles under her belt, including two WBFF Figure World Champion titles. These are the ones she's most proud of.
---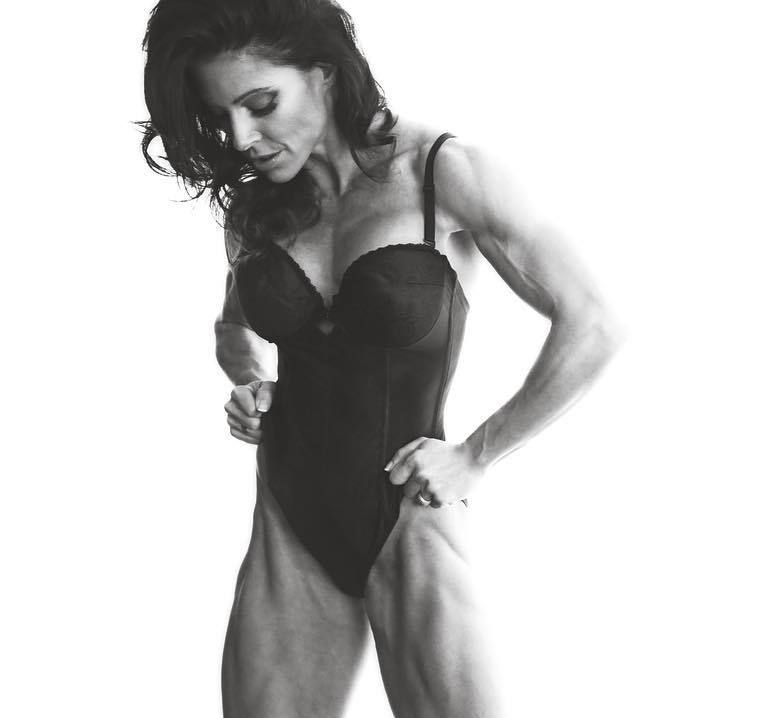 "It wasn't until after having my son that I became very interested in getting into the best shape of my life, and doing something out of my comfort zone."
Athlete Statistics
Full Name: Shannon Petralito
Weight
Height
Year of Birth
Nationality
135 - 145lbs (61.2 - 65.8kg)
5'6" (167.5cm)
1981
American
Profession
Era
Fitness Model, Figure Competitor
2010, 2000
| | |
| --- | --- |
| Weight | 135 - 145lbs (61.2 - 65.8kg) |
| Height | 5'6" (167.5cm) |
| Year of Birth | 1981 |
| Nationality | American |
| Profession | Fitness Model, Figure Competitor |
| Era | 2010, 2000 |
---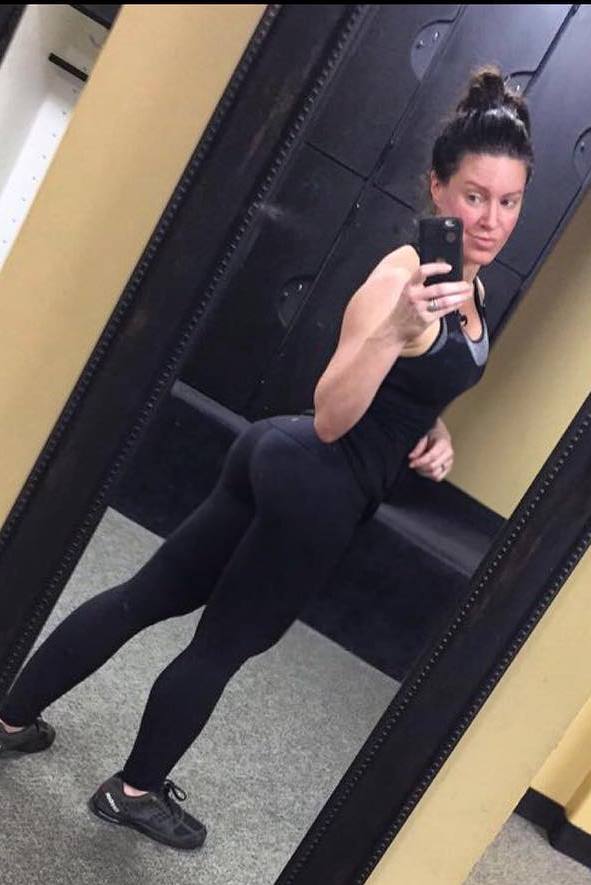 "What I love most about being a competitor is the anticipation leading up to show day, trying to be better than I have ever been. I love challenging myself mentally and physically – testing my limits."
Accomplishments
Competitions
2015 WBFF World Figure Champion
2013 WBFF Worlds Las Vegas, 5th
2011 Ms. Figure Universe
2010 Ms. Figure New England
2010 NPC Team Universe & National Fitness Championships, 16th
2010 NPC Jay Cutler Classic, 1st
2009 NPC Bev Francis Atlantic States Bodybuilding Fitness & Figure, 6th
---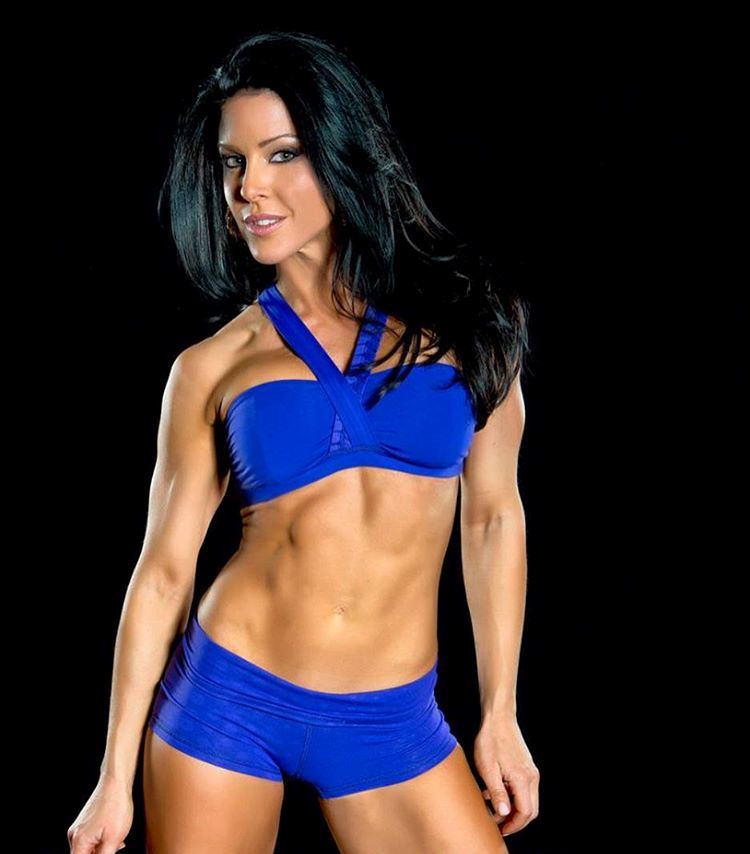 "During show prep, I may do a heavy shoulder day, and light shoulder day in place of the circuit." – Shannon Petralito
Training
Training 5 Days Per Week
Shannon's workout routine consists of a 5-day training program, and 5 day- cardio program; this means she usually trains two times per day.
For cardio, she does HIIT two days out of the week, and regular steady 40-50 minutes cardio sessions on the other three days. The closer she gets to a show, the longer her cardio sessions last. When she's one week out of the competition, her cardio can last up to an hour.
As for her weight training program, it's based on heavy weights and lots of sets, aka, volume. Although high volume and heavy weights usually don't go 'hand-in-hand', Shannon has found that by doing more heavy sets, her body responds by growing lean muscle, while also losing some fat.
Naturally, her strength will decrease the closer she gets to the show, as she drops her calories. However, she will give her maximum in each and every workout.
Shannon's Workout Program for Fat Loss
Monday
Chest and Tri's – 4 Sets – 10-12 Reps
Tuesday
Shoulders and Core – 4/5 Sets – 12-15 Reps
Wednesday
Back and Bi's – 4/5 Sets for Back 12-15 Reps and 3 Sets for Bi's – 10-12 Reps
Thursday
Functional Training, Tabata's or Circuit Train Depending on Show Prep
Friday
Legs and Calves – 4/5 Sets – 15 reps
Shanon's Favorite Toning Exercises
According to Shannon, these are her favorite exercises for toning her shoulders, legs, and abs;
Squats
Cable Rear Delt Flys
Hanging Leg Raises
---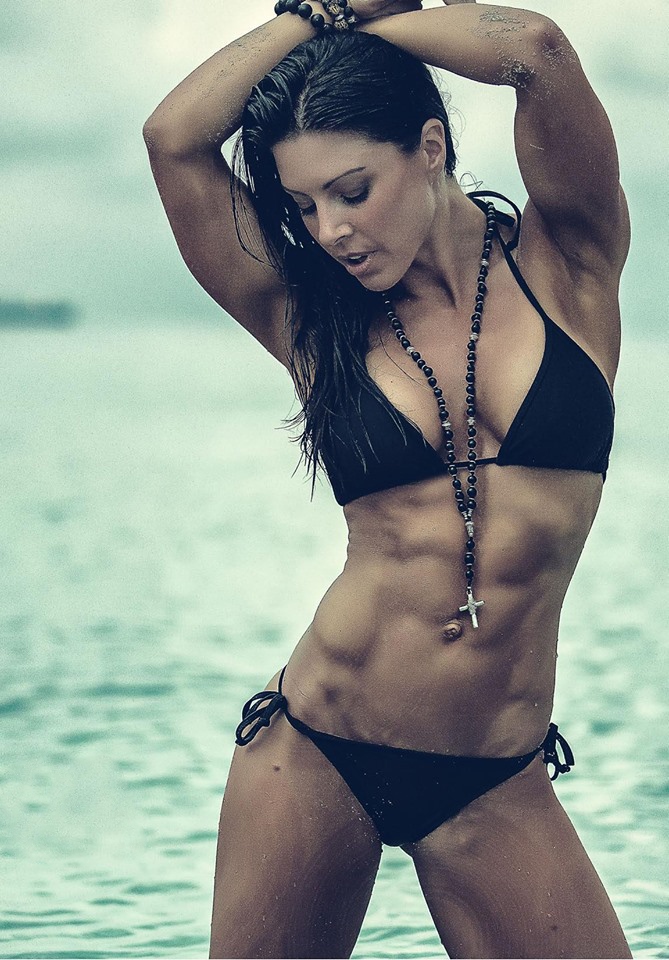 "My son Anthony is the number one motivator for me. He has taken a very big interest in health and fitness since he was 8. Anthony is very aware of the importance of exercise and eating the right types of foods, and how each food has either a positive, or negative effect on your body. Our children are our legacy, we should all set the best example we can as parents!"
Nutrition
Shannon's Off-Season Diet
Although she can be more relaxed in the off-season compared to her competition prep phases, Shannon still chooses to eat a healthy most of the year. Her diet consists of a variety of lean proteins, a lot of slow-acting carbohydrates and a low amount of fats for healthy hormone levels.
Macro Choices
Her protein sources are fish, lean bison, chicken, ground turkey, egg whites, and a good quality protein supplement. For carbs, she consumes sweet potatoes, Ezekiel bread, whole-wheat pasta, brown rice, oatmeal, and quinoa. She also adds in a lot of vegetables and fruits as a source of vital micro-nutrients.
Lastly, Shannon's fat intake comes from foods such as nuts (almonds, walnuts, peanuts, etc.), healthy oils (olive oil, coconut oil), fatty fish, and meats.
She also makes sure to stay hydrated at all times; drinking around a gallon of water per day.
Shannon's In-Season Diet
As she has a fairly strict diet even in the off-season, Shannon doesn't change it much when she prepares for a show.
She still has five to six meals per day, and eats the same amount of healthy fats. The only factors that change are her protein and carbohydrate intake, and water consumption.
Shannon increases her protein intake by around 10%, while the number of carbs consumed decreases by around 30%. She also increases her water intake, which she believes accelerates fat loss.
---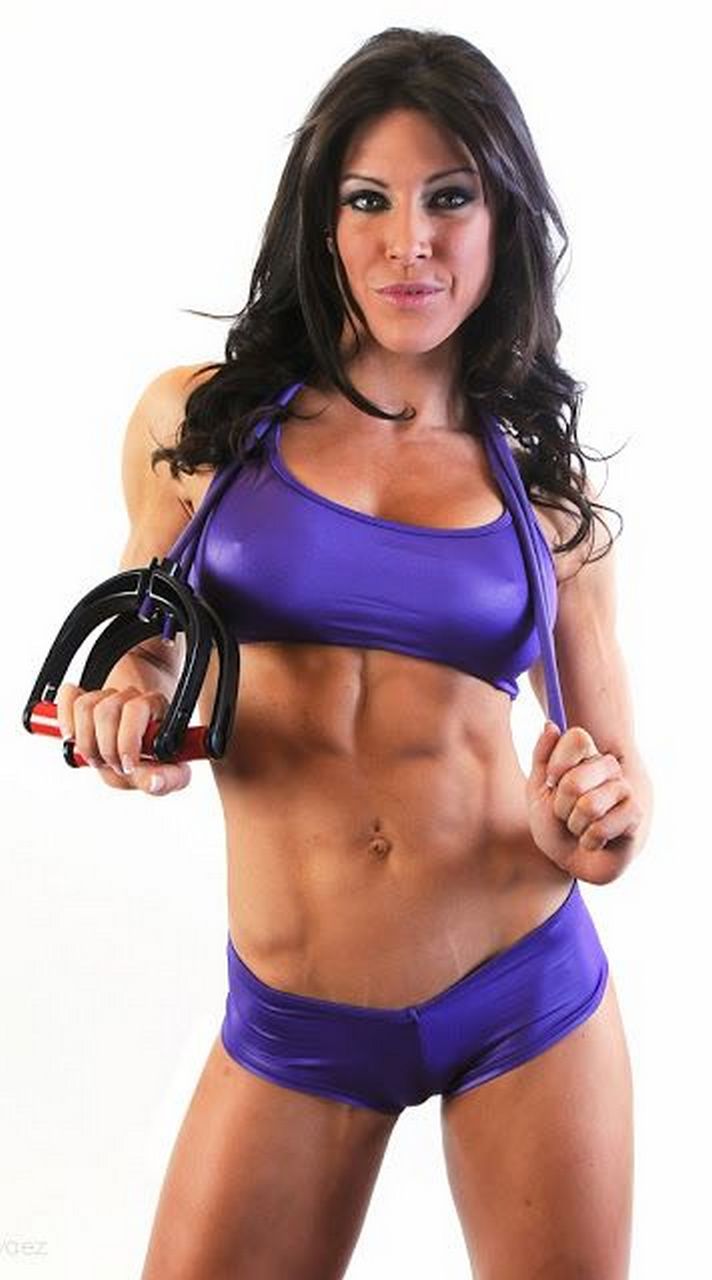 ---
Cheat Meals
In the off-season, Shannon has one cheat meal per week. For the rest of the week, she tries to find healthier versions of foods she craves. For example, if she wants something sweet, she'll opt for a banana or dates, instead of chocolate or cake.
When she's in the in-season, she doesn't have cheat meals at all. As Shannon says; "When I prep, I just have to deal with the cravings. I try and think of the outcome and how it will all be worth it when I achieve my goal."
Shannon's Supplement Stack
Glutamine
Whey Protein
Casein Protein
L-carnitine
Multivitamin
Omega-3 Fish Oil
Joint Supplement
Milk Thistle
Greens Blend Supplement
Digestive Enyzmes
---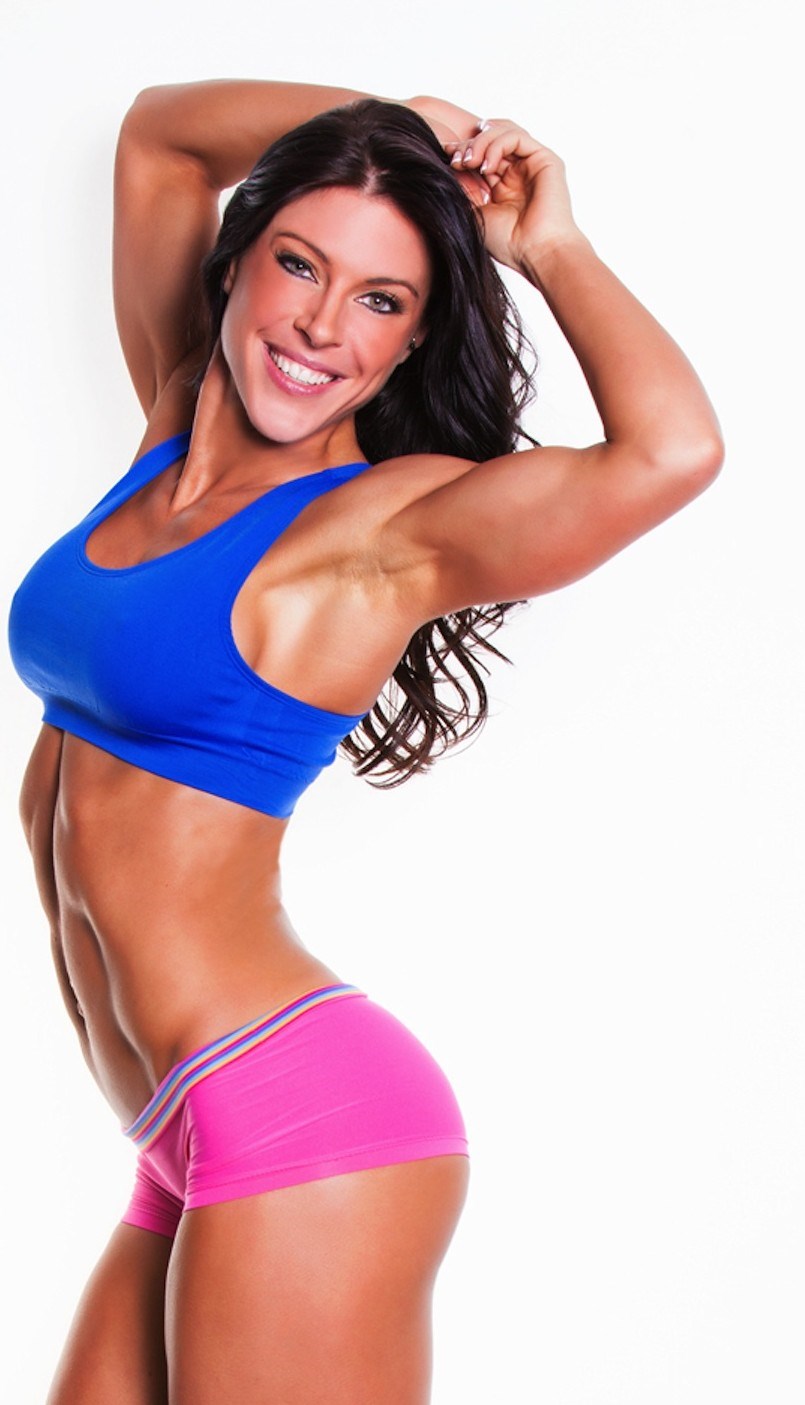 Idols and Influences
Shannon takes great pride in her presentation on the stage, and the work she puts in during the build up to a competition. This means that Shannon is her own motivation.
Still, there are a couple of people in the fitness industry whom she admires, and looks up to as a source of motivation. They are Lindsay Messina, a popular fitness model, and her mentor, Mr. Universe 1992, Mick Souza.
"Mick has taught me so many lessons of life and a great deal about exercise and the industry. Mick is like my fitness Dad! What an amazing coach, mentor and athlete! Teaching me to focus on my goals, never to be boastful, always be respected, and to train hard and go for broke!"