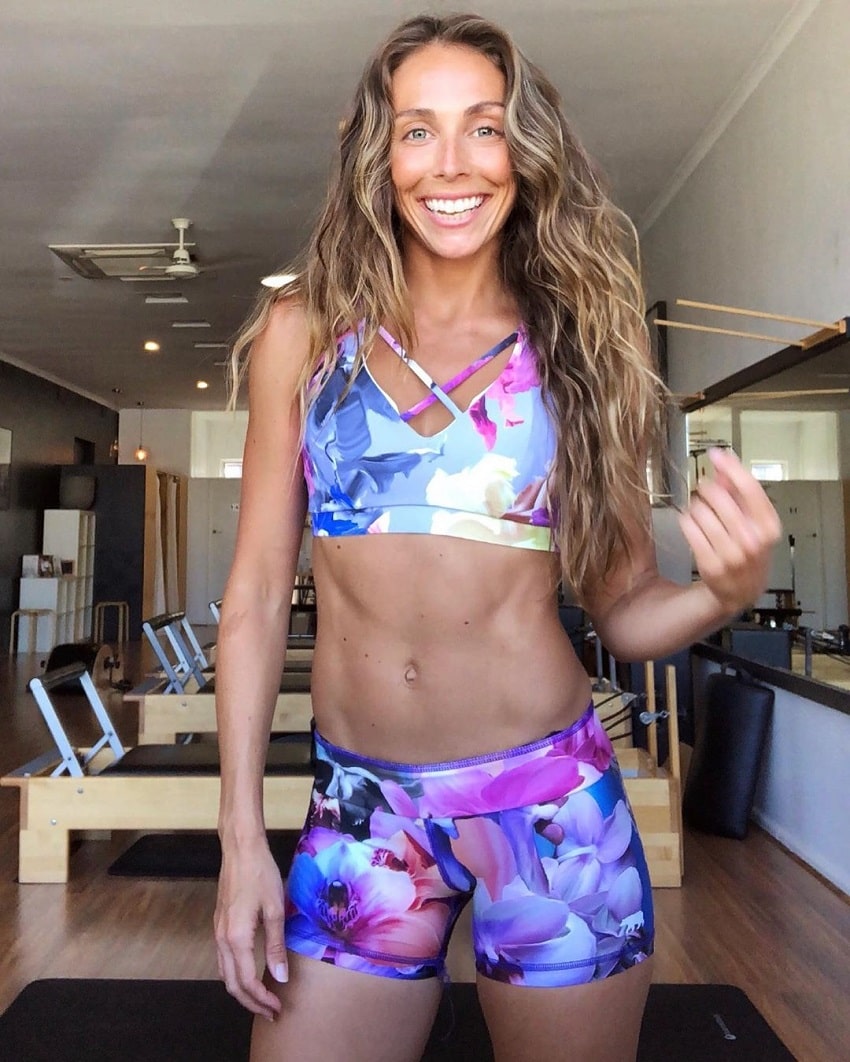 Sara Colquhoun
Pilates Instructor
Sara Colquhoun is a renowned Pilates instructor from Australia. Since the age of 14, Sara pursued sporting disciplines because of her passion for health. Her favorite activities were Pilates and dance.
By the age of 18, Sara moved to Melbourne Australia to become a full-time dancer and Pilates instructor. However, this was a period where things started going downhill for her.
Sara developed a condition which saw her left side of the face become paralyzed. As a result, she wasn't able to practice dance anymore. But, she could still do Pilates exercises.
For the next several months, as Sara slowly recovered from her condition, her love for Pilates grew stronger and stronger – leading her to leave dance behind in order to become a world-renowned Pilates instructor.
This is her story:
---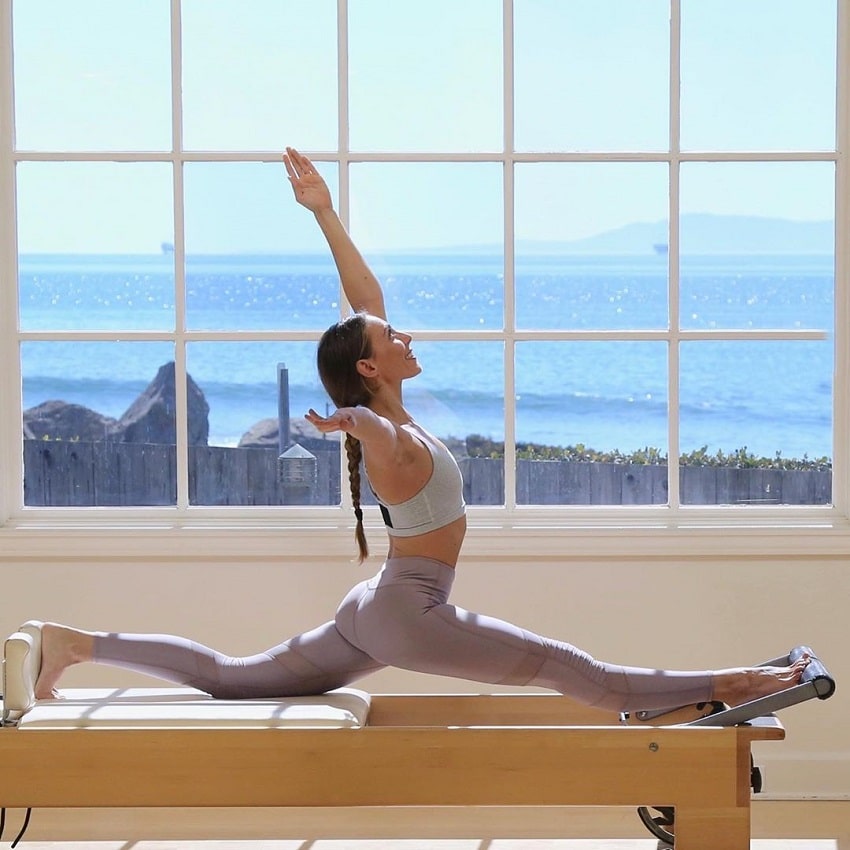 "I believe there is no quick fix. Pilates is a long-term investment into your self and your overall health. And after years of practicing, I can say it's well worth the commitment."
Athlete Statistics
Full Name: Sara Colquhoun
Nationality
Profession
Alias
Era
Australian
Pilates Instructor
pilates_sara
2010
| | |
| --- | --- |
| Nationality | Australian |
| Profession | Pilates Instructor |
| Alias | pilates_sara |
| Era | 2010 |
---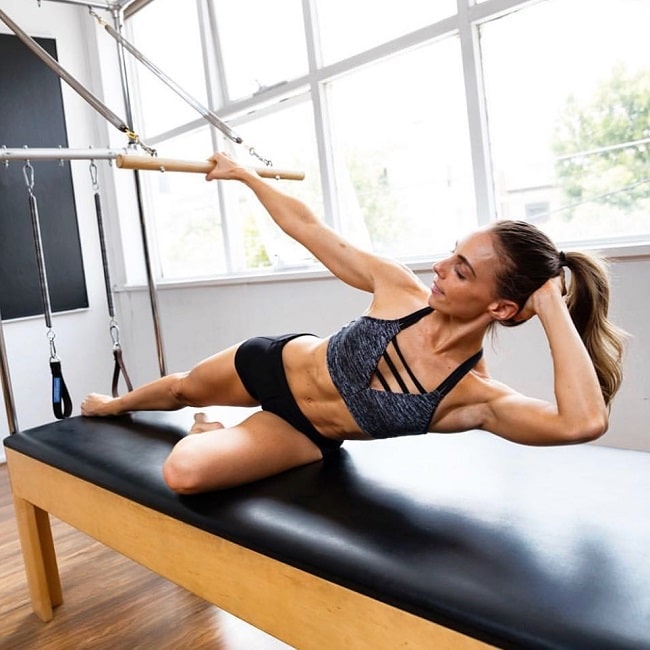 Accomplishments
Pilates Teacher
Online Fitness Instructor
---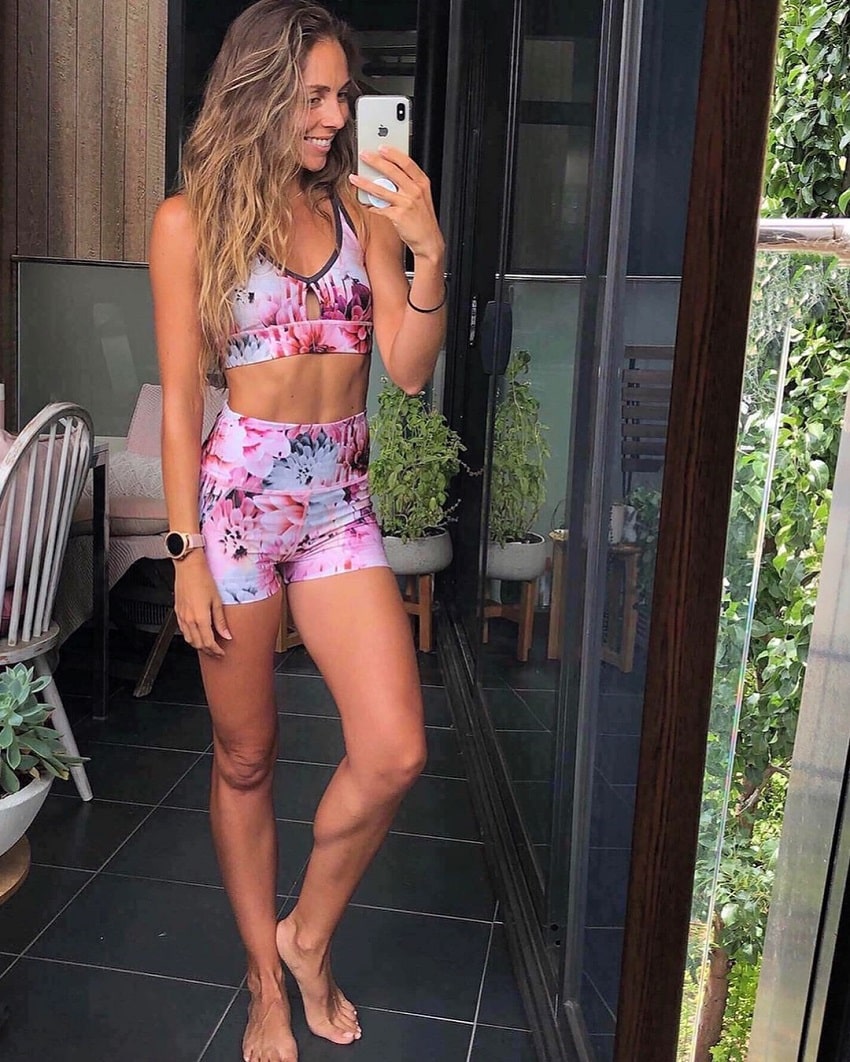 Biography
Early Pilates Days
Hailing from Australia, Sara Colquhoun was first introduced to Pilates at the age of 14. Her first thought entering the Pilates studio for the first time was, in her words, "Wow, what is this?"
Pilates wasn't very popular back when Sara got into it, so it all looked strange for her. However, after just one training session, her opinion completely changed. "I immediately loved the feeling that Pilates gave me," says Sara.
The peace of mind and stress relief Sara felt after an hour-long Pilates session was unlike anything she'd tried. Because of this, she became 'hooked' on training.
Becoming an Instructor
After her first week of Pilates training, Sara said to her mother she'd become a Pilates teacher one day. Unbeknownst to her, this day would come very soon.
At the age of 17, Sara earned her Pilates Instruction certificate. One year later, she moved to Melbourne Australia to pursue dance, in addition to pursuing Pilates instruction jobs.
---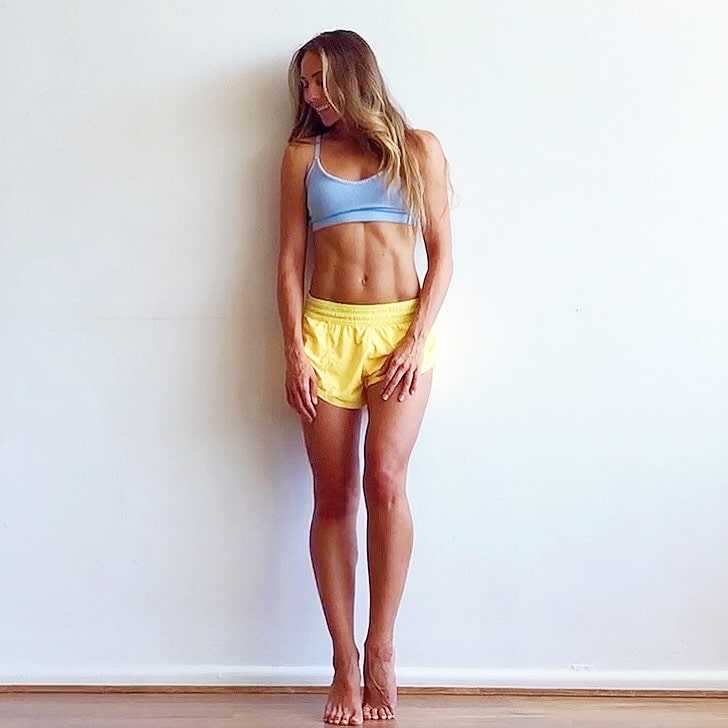 ---
A Serious Injury
Even though Sara loved to practice both dance and Pilates, she had to spend 5-7 hours per day to keep up with both activities. This soon began to take its toll.
During her first year of dance, she developed a condition called Bells Palsy, which paralyzed the left side of her face. This became chronic, lasting for several months.
As a result of Bells Palsy, dancing became difficult for Sara. Little things like standing upright without falling over became hard for her.
"My eye was paralyzed open and I had to wear a hideous patch all the time! Trying to do kicks down the room in a straight line was quite amusing, and although I looked quite strange I did manage to see the funny side most days."
Choosing Pilates Over Dance
While it was difficult for Sara to dance due to her condition, she could still do many of her Pilates movements.
This enabled her to maintain her coordination, flexibility, and strength despite the setback. More importantly, Pilates workouts helped Sara relieve the tension and stress associated with the condition she was recovering from.
It was during this period of recovery that Sara realized just how much she loved to train. And, after fully recovering from her condition, Sara left dance behind in order to fully commit to Pilates.
"I started to naturally gravitate more and more to Pilates teaching over dance. This was so surprising for me and also hard to accept at times. I never thought my passion for Pilates would have taken over my dream of being a dancer but it really did.

For me, it was not just my love of Pilates but it was helping others rehabilitate, move freely, relieve stress, increase strength, gain confidence and improve their mental health that is what really drove me to keep going down this path." – Sara Colquhoun
---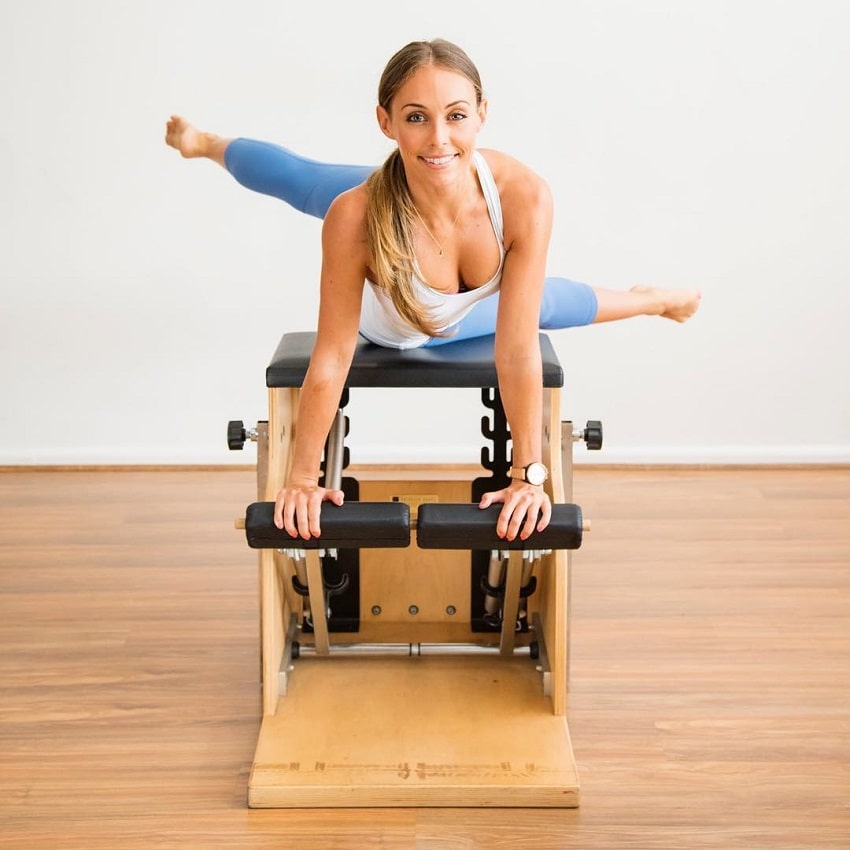 ---
Becoming a Pilates Instructor
Sara says, turning to Pilates full-time was one of her best decisions. Before long, she made a name for herself as a renowned Pilates instructor and fitness influencer.
Teaching others gave her a deep understanding of her craft, which Sara says, is something she'll be forever grateful for.
"I am so grateful for this experience. I am very lucky that educating other Pilates teachers has become a big part of my life. Nowadays, I get to travel around the world and share my passion and knowledge."
Sara continues to spread her knowledge across her social media platforms, posting pictures and videos of her awesome pilates workouts and everyday life.
---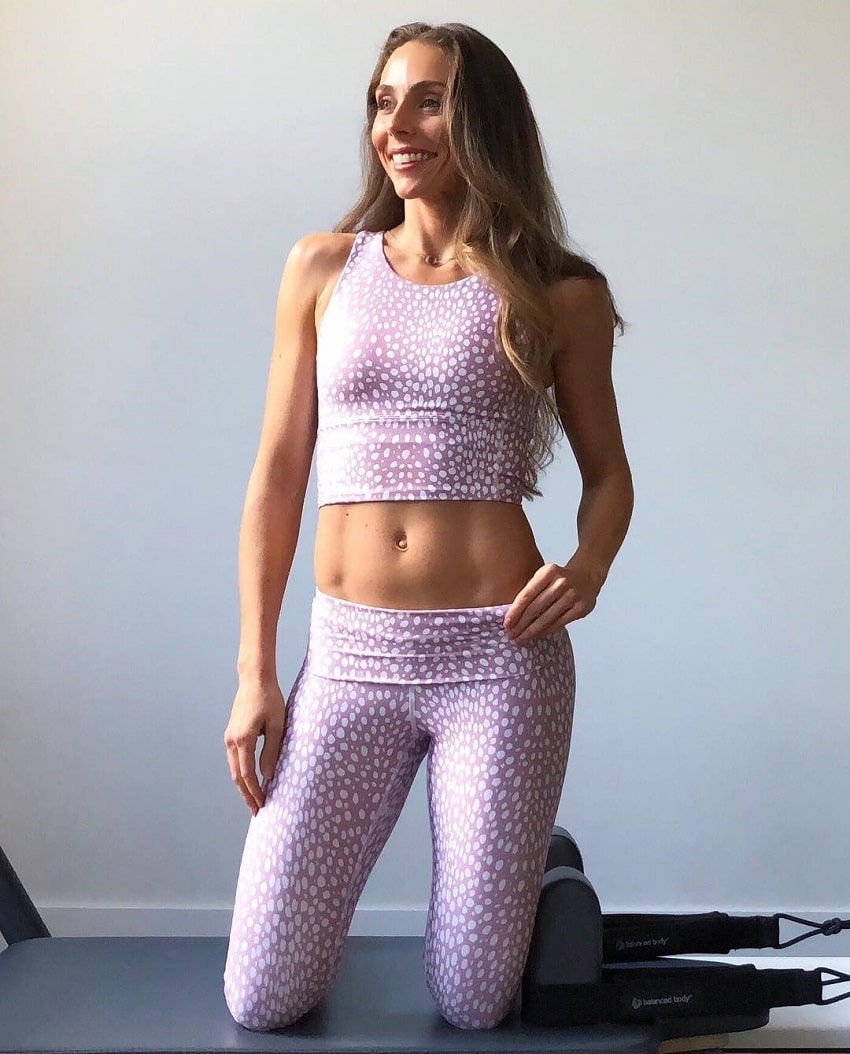 Training
Pilates Exercises and Stretching
Sara Colquhoun performs a variety of Pilates exercises, including;
Leg Circles
Single Leg Stretch
Criss-Crosses
Scissor Kicks
Pendulums
Plank Leg Lifts
Being famous for her flexibility, Sara likes to stretch after long and strenuous workouts to allow her muscles to relax. Stretching also improves Sara's range of motion, which is incredibly important in her craft of a Pilates instructor.
---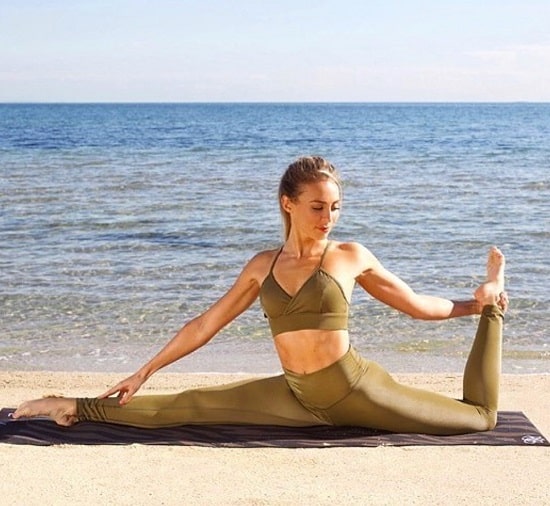 ---
Daily Consistency
To achieve her level of fitness and flexibility, Sara had to be extremely consistent with her workouts. In fact, Sara believes consistency is the one key thing to achieving success in Pilates.
Whenever she can, Sara tries to work out at the same time every day, week after week. This is her favorite method for achieving consistent results in anything, not just Pilates.
---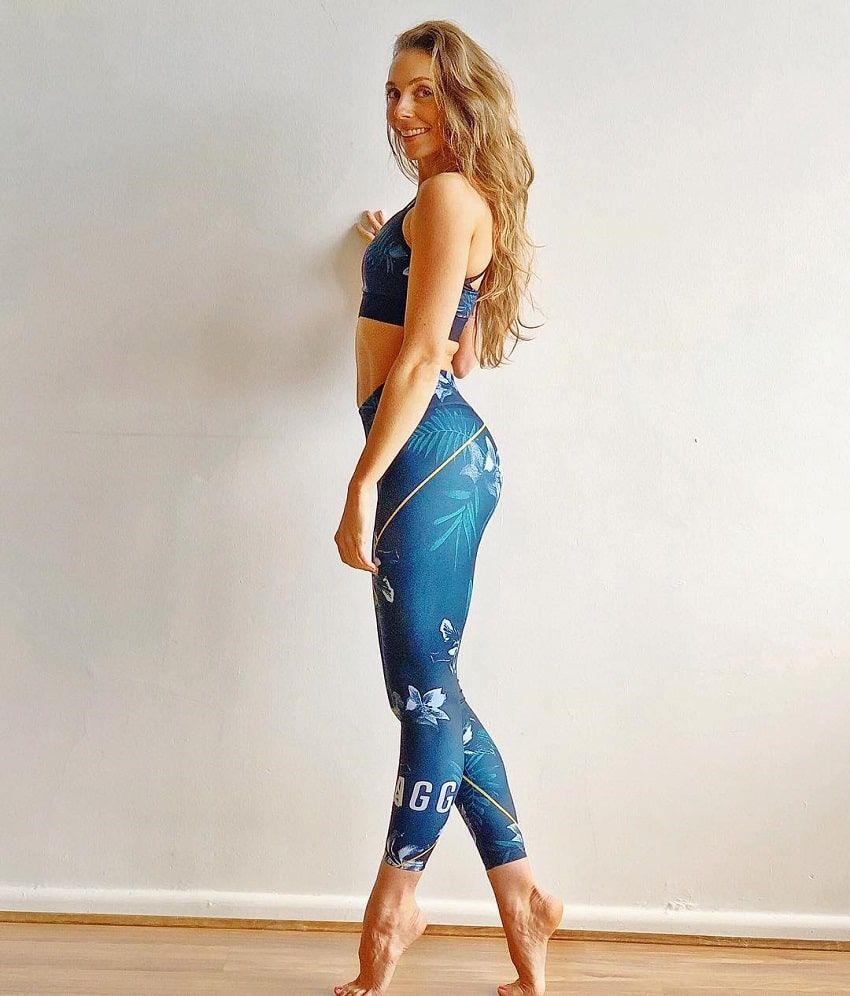 Nutrition
With a long background in a healthy lifestyle, Sara knows the importance of nutrition and its impact on her physical performance.
In order to maintain her shape, Sara eats a wide range of fruits, vegetables, lean poultry, sweet potatoes, and heart-healthy oils.
Proteins found in meat and plant sources keep Sara's muscles strong and firm. Fats and carbs, on the other hand, provide her with the energy needed to complete her tough workouts.
---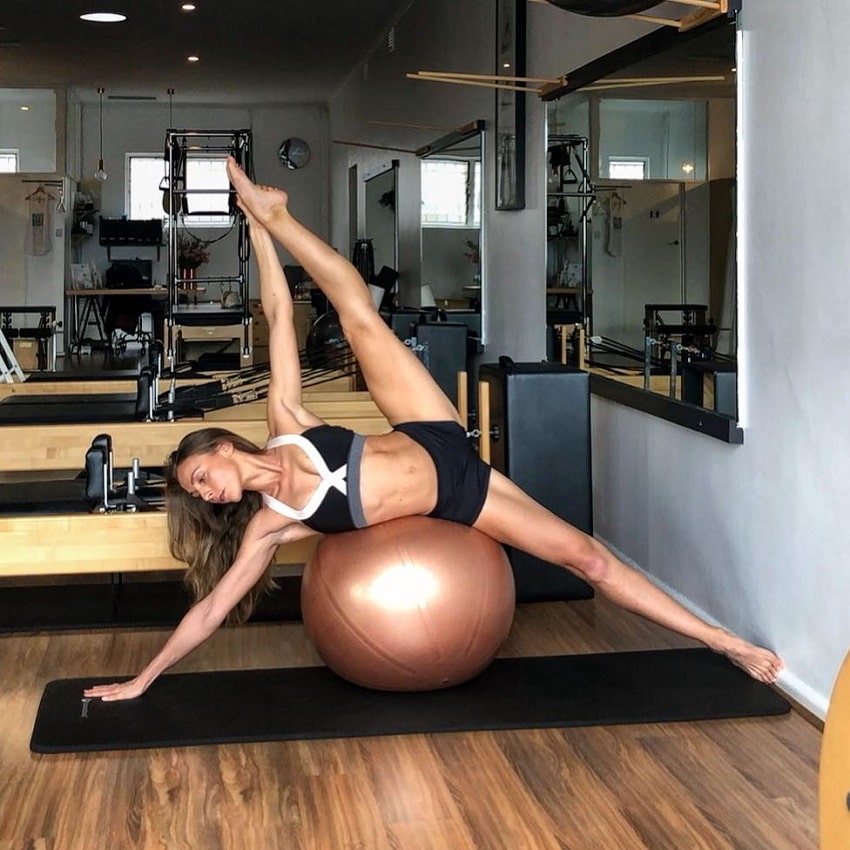 What we can learn from Sara Colquhoun
Sara Colquhoun has been into fitness and health ever since she was a child. By the age of 14, she started training Pilates every day, and by 18, became a full-time Pilates instructor.
While she's been training for a long time, Sara always points to slow and consistent improvements, and being patient as her key factors for success.
As she says; "I believe there's no quick fix, you have to look at Pilates as a long-term investment in yourself. Only then it will become something you truly enjoy."
Taking Sara's advice, you too can start your journey towards greatness, one step at the time.