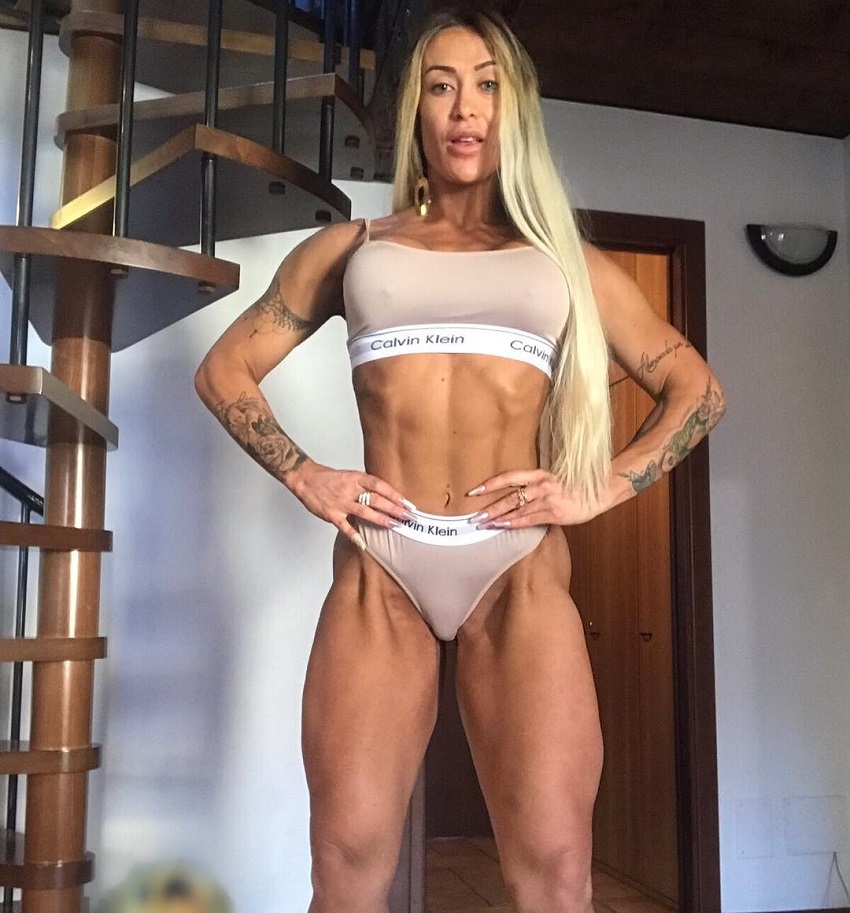 Rochelle Michielin
WBFF Pro Athlete, International Fitness Model
Rochelle Michielin is an accomplished fitness athlete from Brazil. She holds the title of a WBFF Pro, and competes in elite fitness shows around South America.
In her early days, Rochelle was a girl who could rarely sit still. She was full of energy and always looked for ways to express herself through physical activity. As a result, Rochelle took part in various sporting activities as a child.
She later stumbled across strength training, an activity that quickly caught her attention. There was something about lifting weights that kept Rochelle coming back to the gym. It wasn't long before she caught the lifting 'bug'.
Although fitness was initially just a hobby for Rochelle, it turned into so much more over the years. Through bodybuilding alongside fitness, Rochelle has found her calling and is now an athlete through and through – here are her best pictures, training regimen, and diet;
---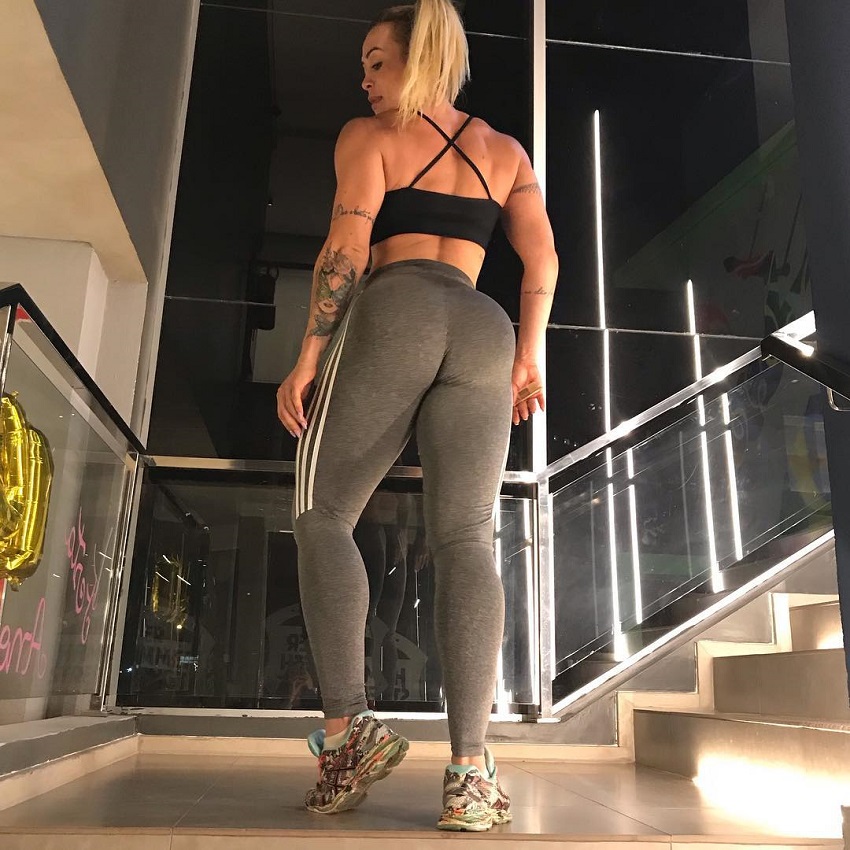 Athlete Statistics
Full Name: Rochelle Michielin
Nationality
Profession
Era
Brazilian
WBFF Pro Athlete, International Fitness Model
2010
| | |
| --- | --- |
| Nationality | Brazilian |
| Profession | WBFF Pro Athlete, International Fitness Model |
| Era | 2010 |
---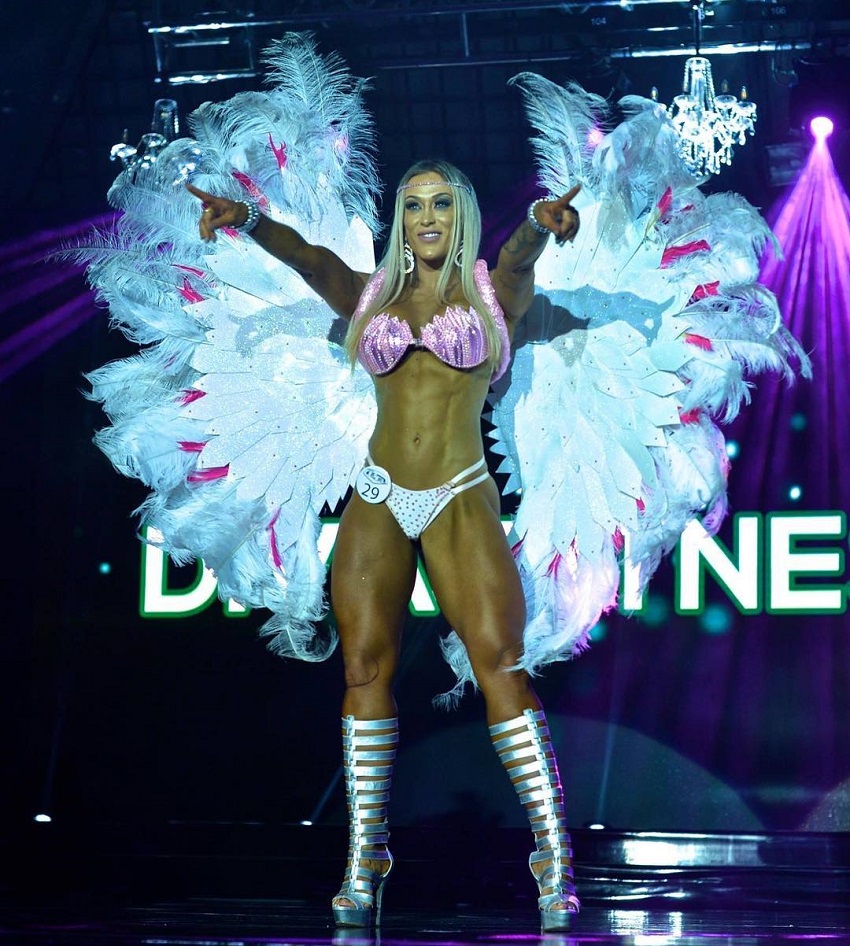 Accomplishments
As a WBFF Pro athlete, Rochelle has competed in fitness shows across South America. These include the 2017 Brazilian Female Fitness Championships, where she finished amongst the top 10 athletes, out of 50.
Rochelle is also an international fitness model. In other words, she travels the worlds to participate in photo shoots at various exotic locations. Amongst it all, Rochelle's the owner of a fashion company and is a successful entrepreneur.
---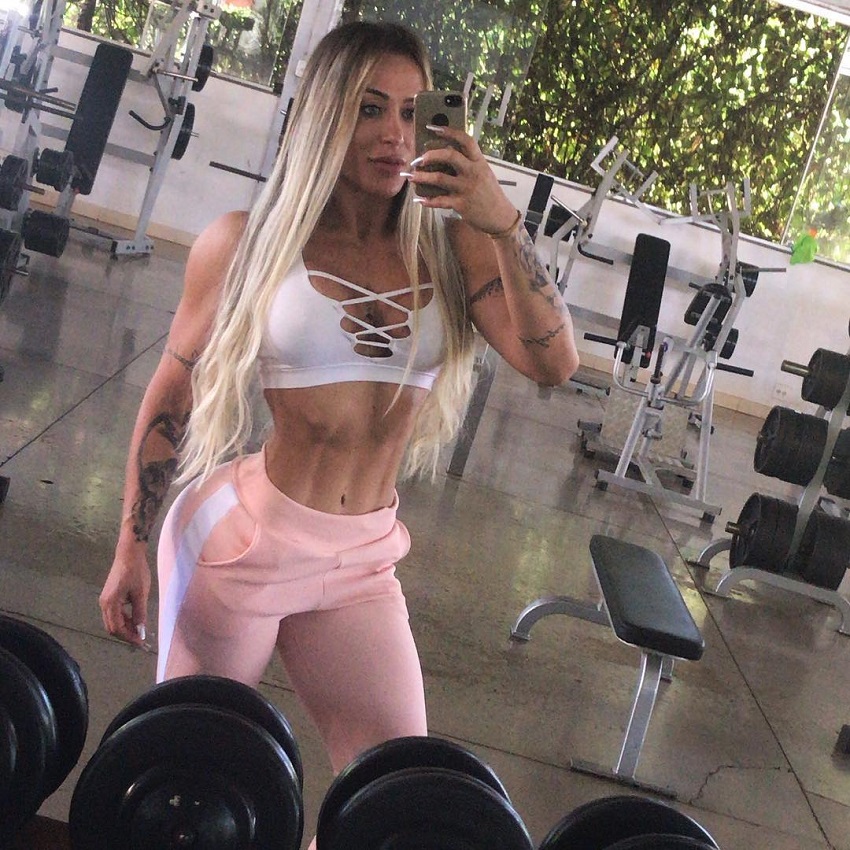 ---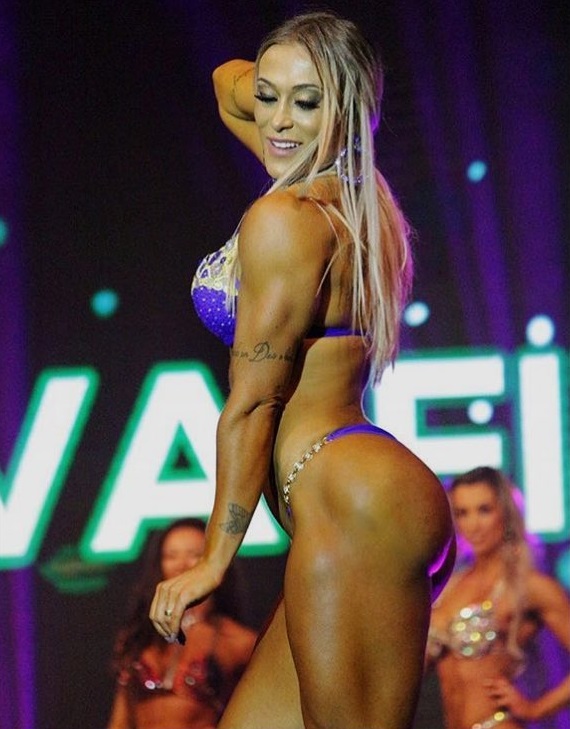 Training
Rochelle trains a total of two times per day. Her first training session takes place at home, early in the morning, where she'll do fasted cardio. This means Rochelle will train on an empty stomach, forcing her metabolism to burn fat as a fuel instead of glucose. She believes that this is the most effective way of attaining a six-pack.
Rochelle's second training session comes in the evening. But this time, she won't touch any cardio machines. Instead, she'll train with heavy weights to shape and sculpt her figure.
---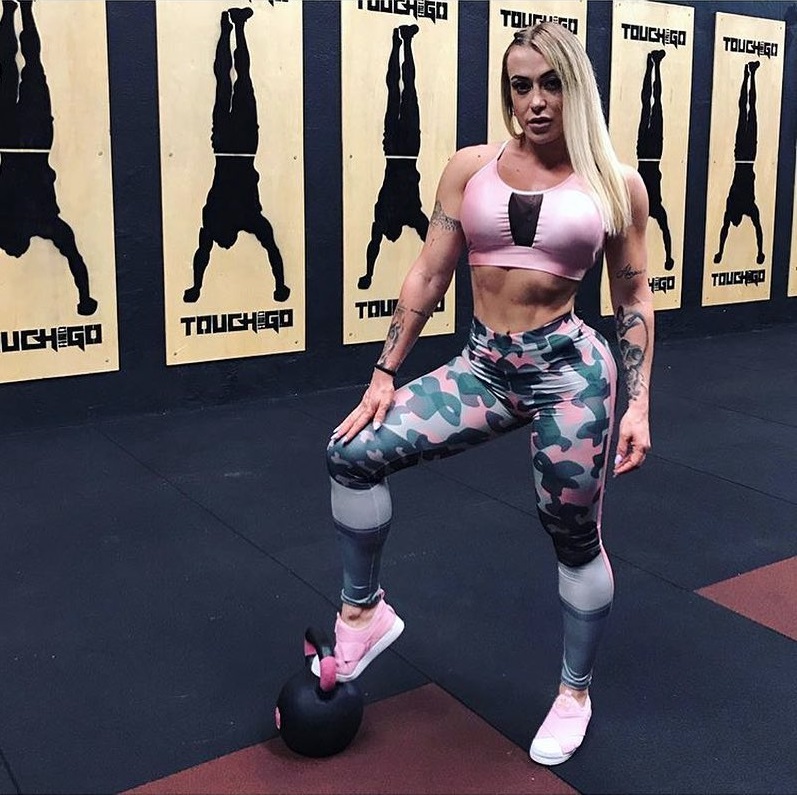 ---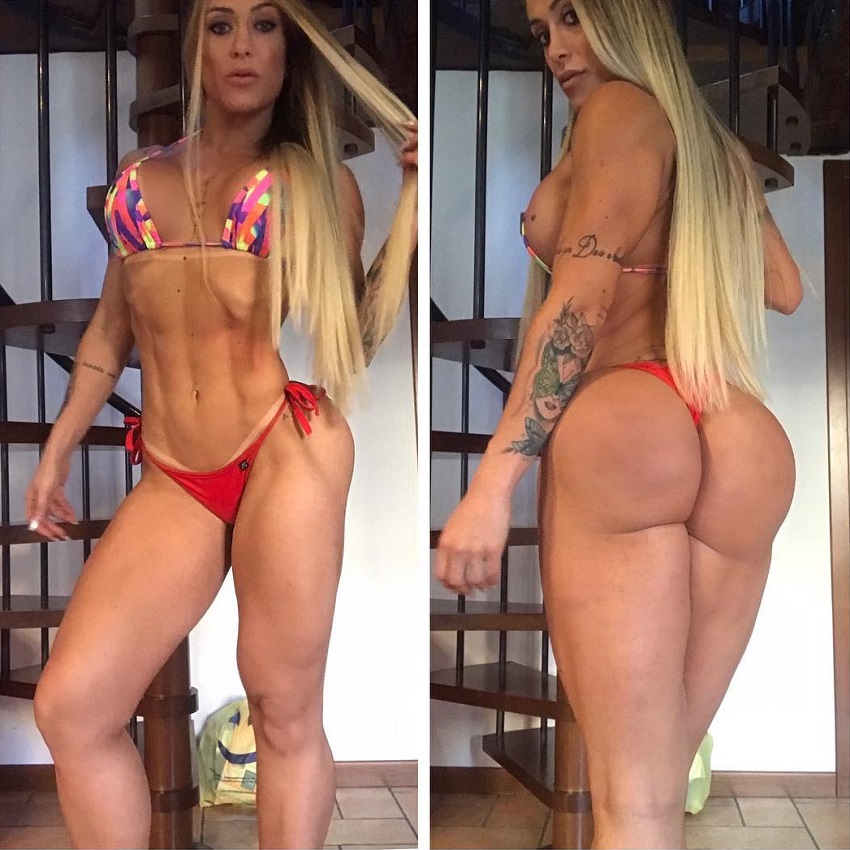 Nutrition
Rochelle eats extremely clean. She doesn't drink alcohol or smoke cigarettes. She doesn't even follow the typical fitness model's plan, which consists of 'off-season' and 'cutting' phases. Instead, Rochelle likes to eat clean all year-round.
The foods she avoids include refined sugars, meat cooked in trans-fats, and, and french fries. Rochelle even restricts her total carbohydrate intake, believing that this food group causes the most issues in people prone to weight gain.
"My food is totally healthy. I have not been drinking alcohol for seven years. I don't eat fried foods, sweets, or excess carbohydrates."
---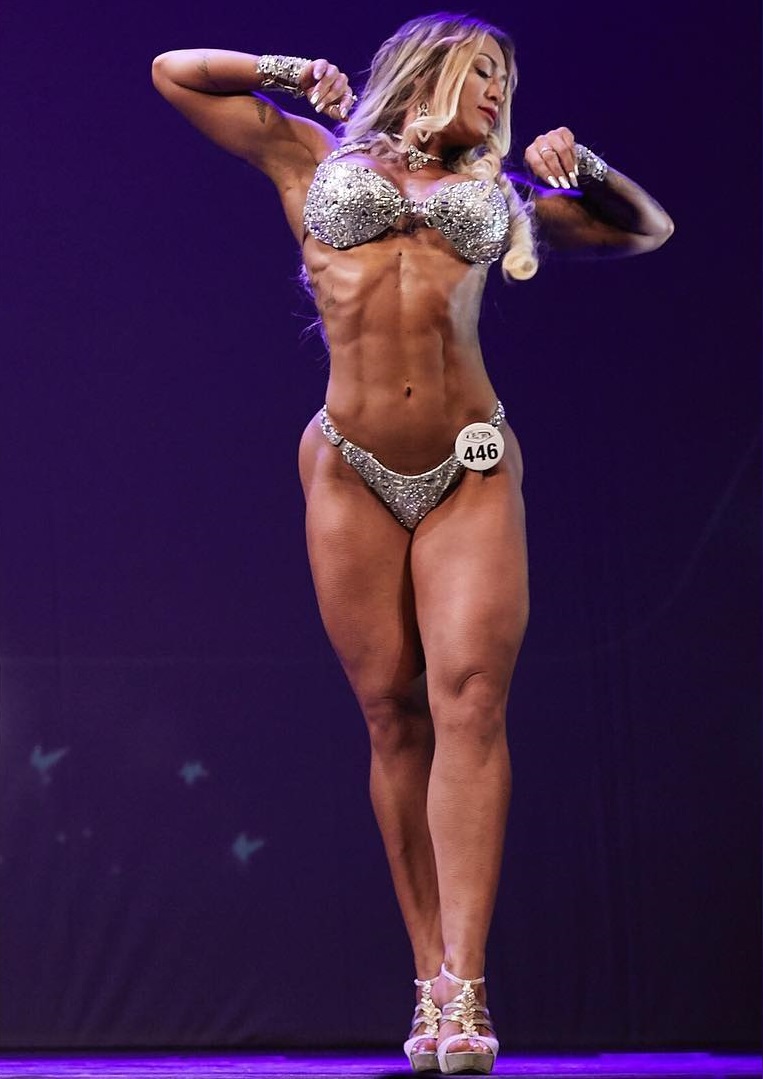 ---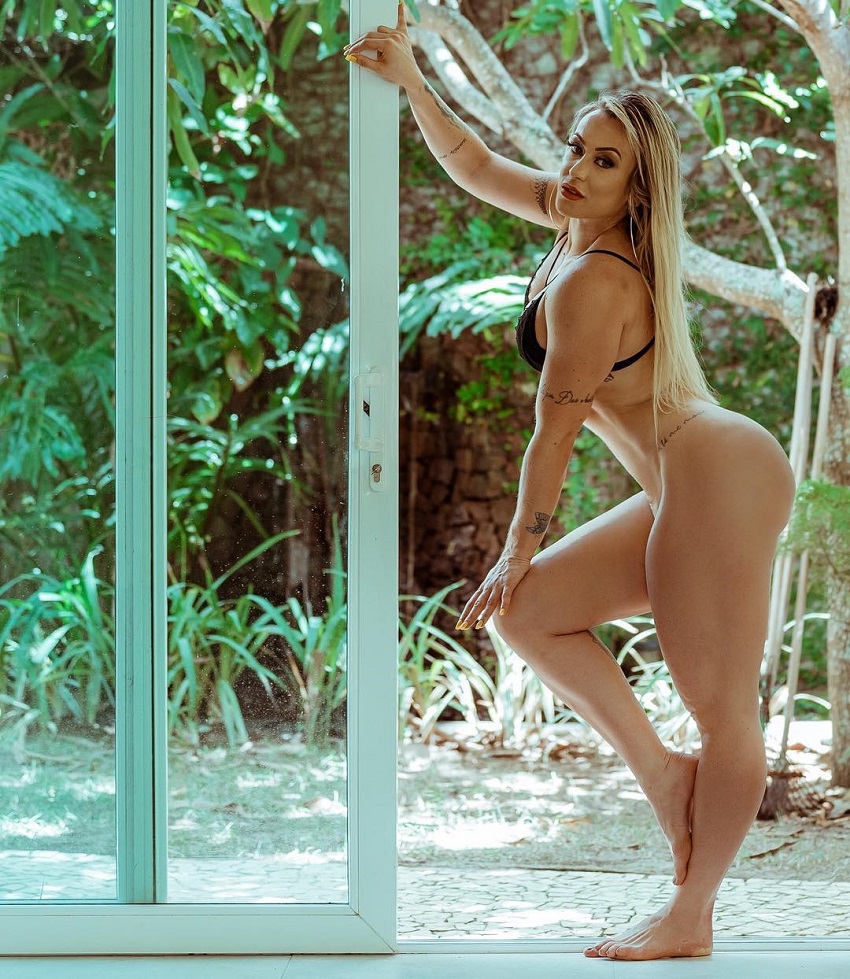 What we can learn from Rochelle Michielin
If there's something to learn from Rochelle Michielin, is that eating clean isn't difficult when you love what you do.
For Rochelle, fueling her body with the right nutrients is something she enjoys. This, in turn, enables her to stay consistent with her diet month after month.
By having the same passion for the fitness lifestyle, you too can create your own healthy meal plan – and sculpt an amazing physique in the process.