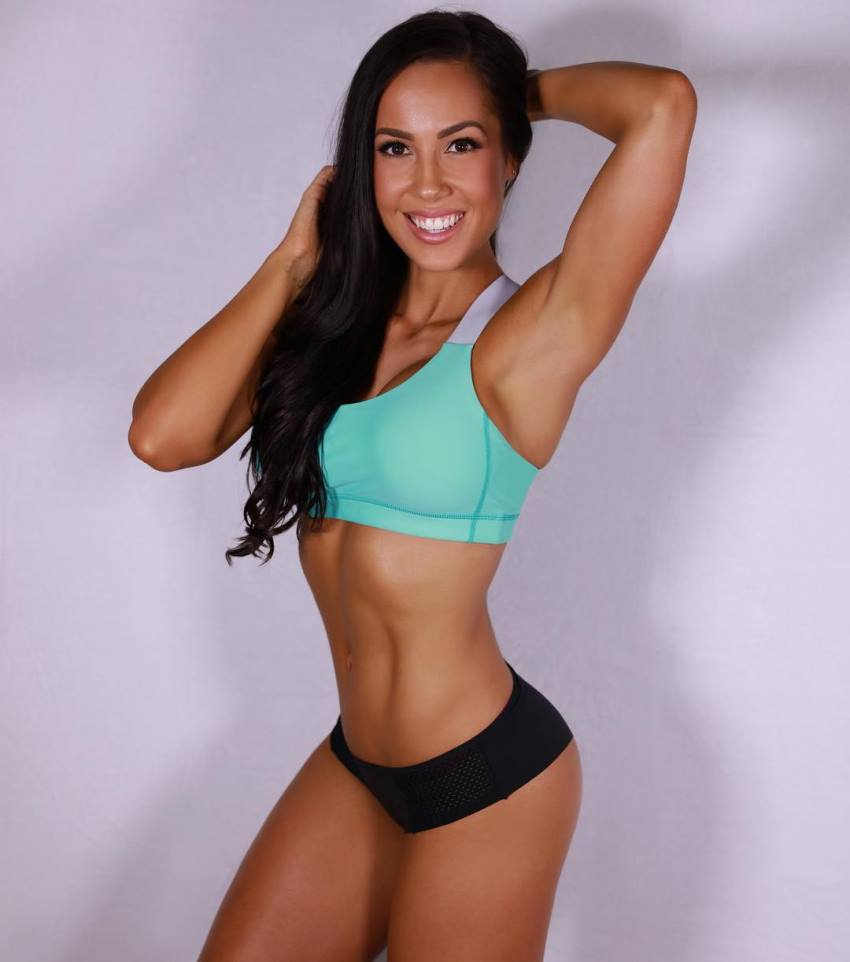 Randi Kennedy
Fitness Model, Personal Trainer, Bikini Competitor
Randi Kennedy is a Canadian fitness icon who once struggled with weight problems; as she says, being "petite" and skinny. Although she followed a healthy and nutritious diet, Randi's metabolism was so fast that it would quickly burn off anything she would eat. As a result, she found it difficult to gain weight on her slim frame.
This problem persisted throughout Randi's early teens and adolescence, up until the age of 18. This is when she decided to finally take the matter into her own hands, and get in shape through weight training.
At first, Randi followed a couple of basic fitness programs which helped her lay the foundations for her training routine. Over time, she improved her knowledge on training and dieting to become strong, flexible, and fit at the same time.
Furthermore, Randi has since become a fitness model, bikini competitor, and personal coach who now helps her clients overcome the very obstacles she once faced; such as being underweight and out of shape.
This is Randi's story:
---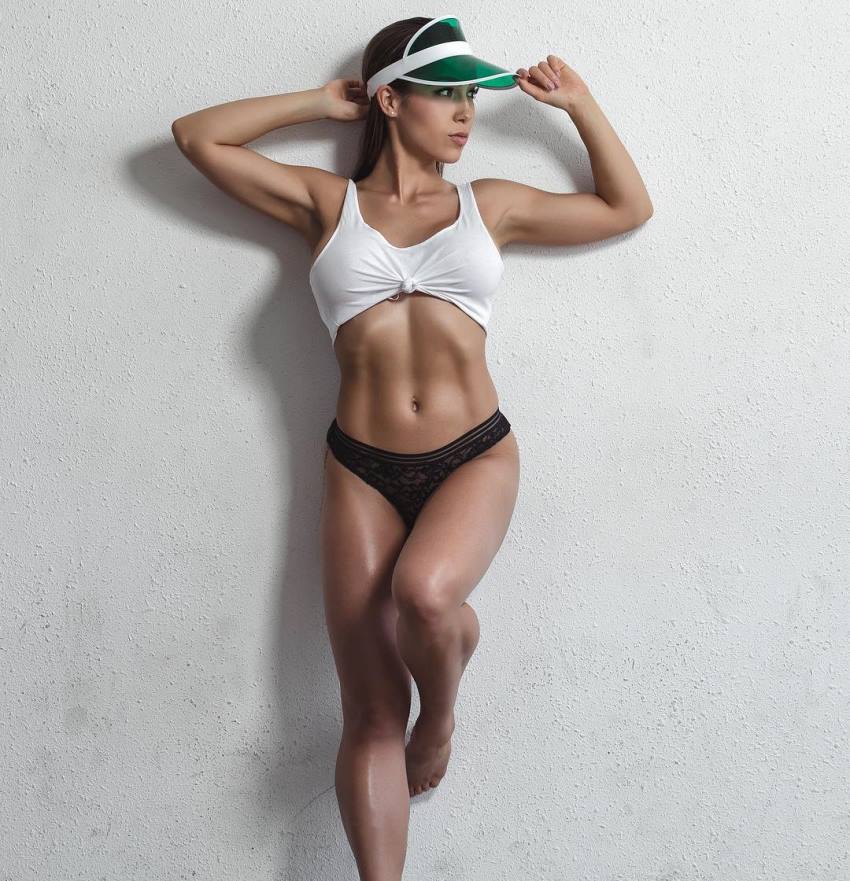 "It's easier said than done but let's do this together – today and every other day moving forward I encourage you to be mindful of your thoughts, be kind and be patient. Remind yourself that you don't have to have it all figured out right this second.

Love yourself for everything that you are, not everything that you are not, and talk about your stressors with friends and loved ones! Feeling vulnerable sucks but trust me it helps. Oh and lastly, never stop believing in yourself."
Athlete Statistics
Full Name: Randi Kennedy
Age
Date of Birth
Nationality
Profession
31
April 2, 1992
Canadian
Fitness Model, Personal Trainer, Bikini Competitor
Era
2010
| | |
| --- | --- |
| Age | 31 |
| Date of Birth | April 2, 1992 |
| Nationality | Canadian |
| Profession | Fitness Model, Personal Trainer, Bikini Competitor |
| Era | 2010 |
---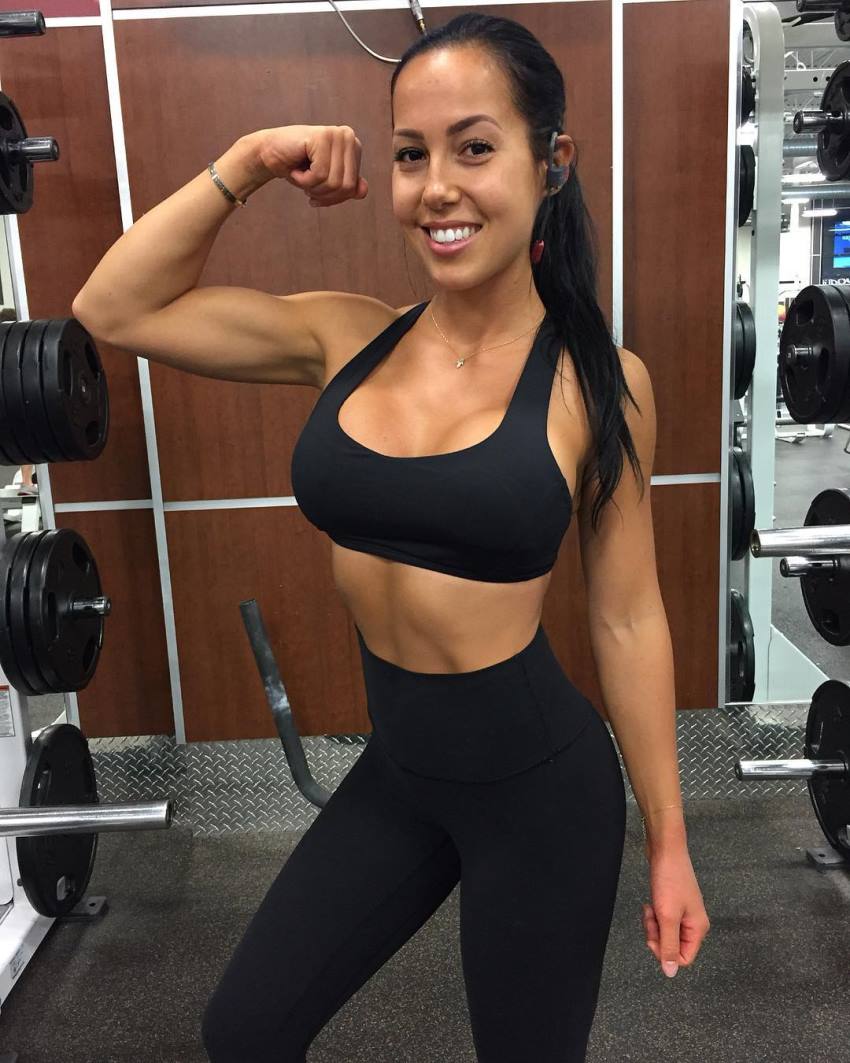 Accomplishments
ISSA Certified Personal Trainer
ISSA Certified Sports Nutritionist
Online Transformation Coach
---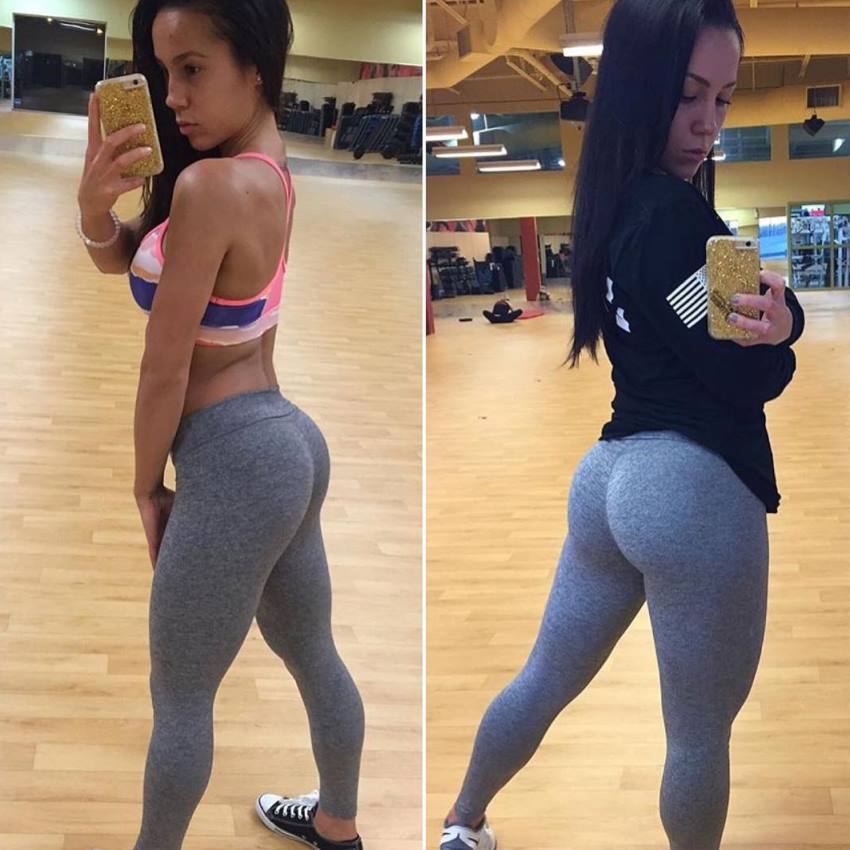 "We need to understand that we won't always make the right decisions, that we'll screw up royally sometimes – and also understand that failure isn't the opposite of success, it's part of it. Keep going, you've got this."
Biography
Randi's Early Years and Fitness Discovery
Randi Kennedy says she was a 'very petite' and skinny child growing up. At first, this didn't bother Randi very much.
However, coming into her teens, Randi became more self-conscious. She began noticing other girls changing in shape, and she wanted to achieve the same with her body.
Randi's first step towards improving her looks was looking at fitness programs and online workout guides. This helped her learn some weight training basics she would then do at home. Additionally, she adopted an all-around healthy diet; incorporating more green vegetables, lean meats, and healthy fats.
In the process of learning about exercising and dieting, Randi began looking up to fitness icons and models such as Amanda Latona. As Randi says, Amanda "portrayed such a strong, healthy, powerful image", and Randi wanted to become just like her idol one day.
Taking Up Bigger Challenges
Over time, Randi started accumulating more and more knowledge about working out and dieting. Soon, she had a small library of fitness books and magazines stacked on her bookshelves at home.
But there was only so much Randi could do with bodyweight exercises at home. Eventually, it became clear to Randi that she needed to train in the gym if she wanted to further her physical progress.
It wasn't long before Randi joined the gym, and started training in a completely different way.
She now had various machines and other gym equipment at her fingertips which she didn't know much about. But over time, Randi learned everything about weightlifting. Which, in turn, saw her physical progress surge.
---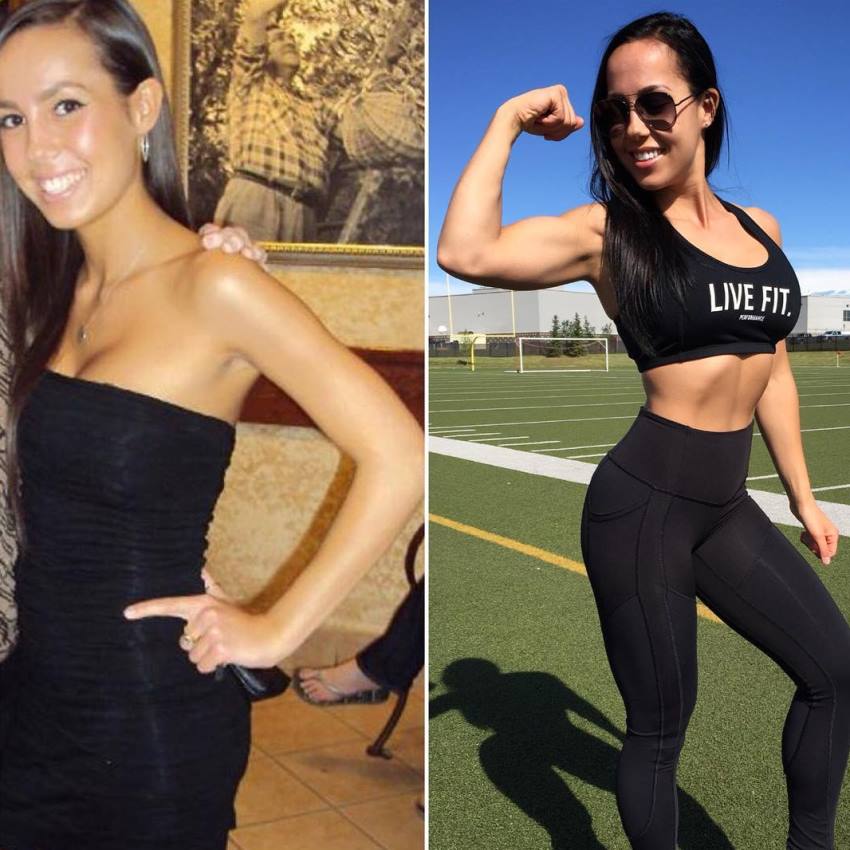 Randi Kennedy before she began her transformation, and now.
---
Fitness Dream
Throughout the years, Randi accomplished her goals to build a physique she'd always wanted. As well as to become a fitness influence like one of her idols, Amanda Latona.
Moreover, Randi acquired her personal trainer certification, alongside becoming an ISSA certified Sports Nutritionist and online coach.
In 2013, she took everything a step further by competing on the bikini stage, in addition to sharing her entire preparation process on social media.
Randi's hard work, combined with her impressive physique, has allowed her to live her 'fitness dream' ever since. As Randi often says; "Every day I wake up to do what I love. Nothing is more rewarding than watching my clients grow and accomplish things they didn't know they had the power to do."
---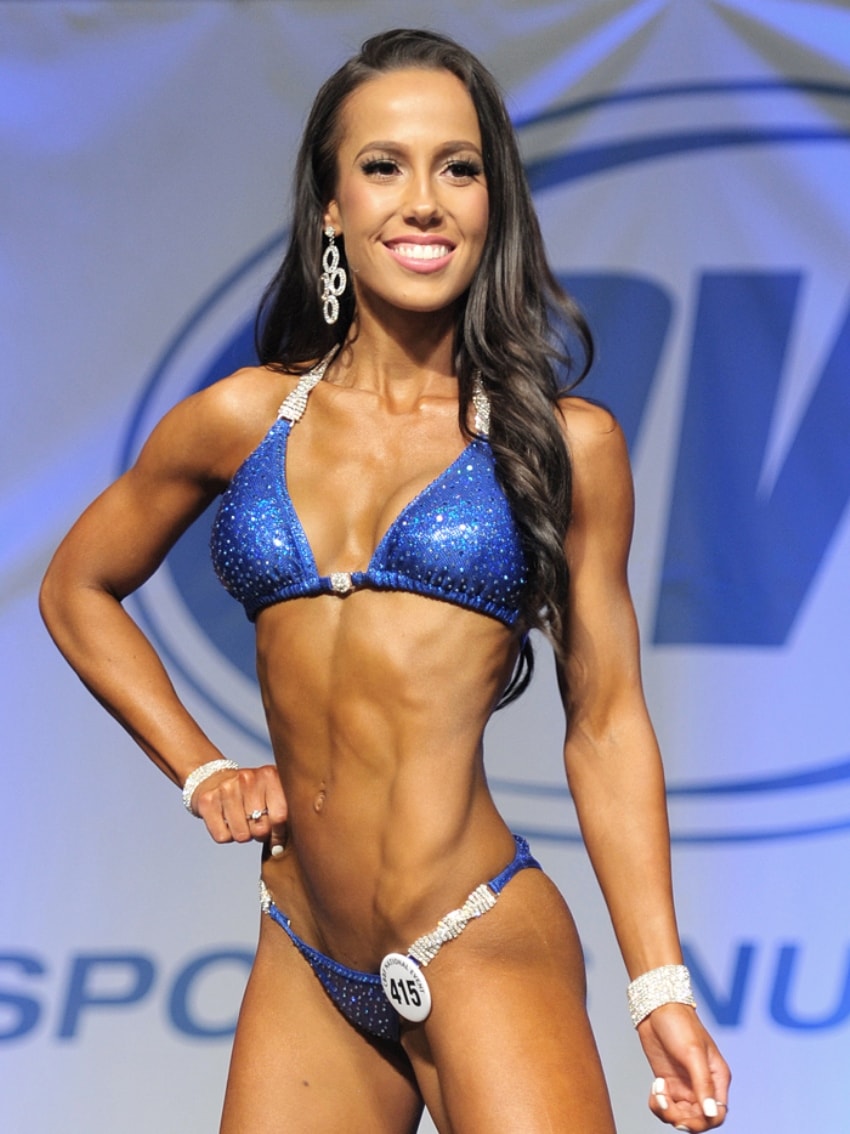 Training
Stretching and Warming Up
Randi didn't pay much attention to either warming up or stretching in the beginning. However, she later realized the importance of these two activities. Which, once she incorporated – helped her prevent injuries and get stronger at the same time.
"I quickly learned how important and beneficial stretching and warming up is, even if it doesn't seem like much fun."
Training For Looks, and Functionality
As Randi says, she trains in the gym to not only look good. She also trains to be functional, strong, and fast – training like an all-around athlete.
Because of this, she adds in different functional movements and high-intensity training in her weekly workout routine. Which looks like this;
Monday: Shoulders/Glutes
Tuesday: Back/Abs
Wednesday: Legs
Thursday: Arms/Abs
Friday: Plyometrics/Conditioning work
---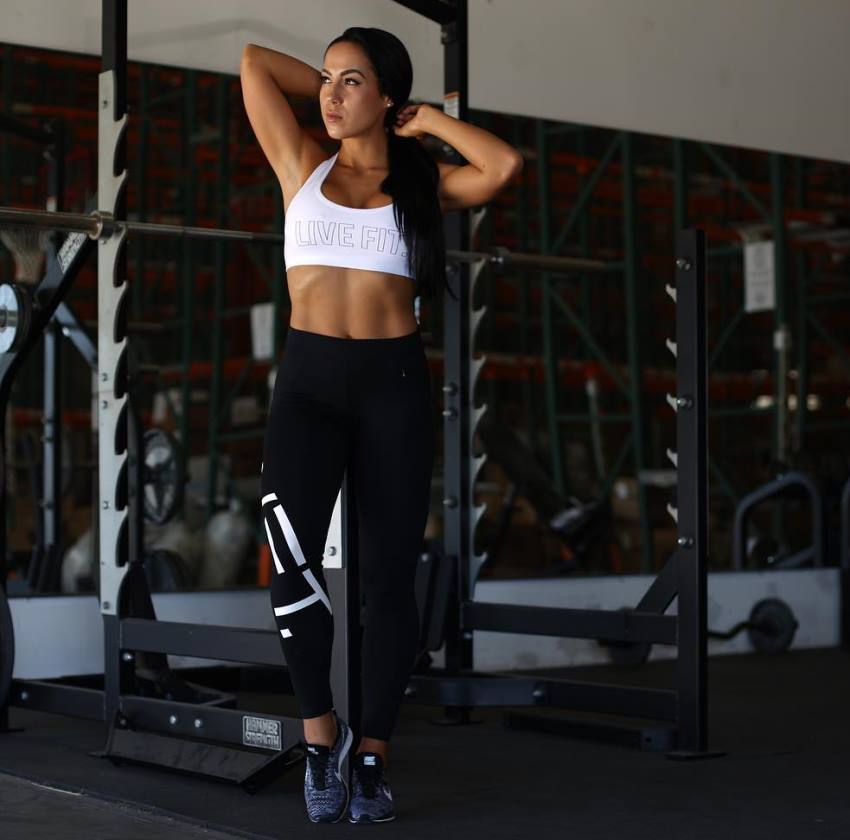 ---
Glute and Ab Workout
Wide BW Walking Lunges: 3×20, superset with Wide BB Walking Lunges: 3×20
BB Deadlift: 3×8
DB Bulgarian Split Squats: 3×12 each leg, superset with BW Hip Thrust: 3×20
Cable Kickbacks: 3×12 each leg
DB Sumo Squat: 3×12 superset with BW Wide to Narrow Jump Squats: 3×20 (last set until failure)
Abs Circuit:
Bicycle Crunch: 20 reps

Plank Jump In: 15 reps
Leg Raises: 15 reps
---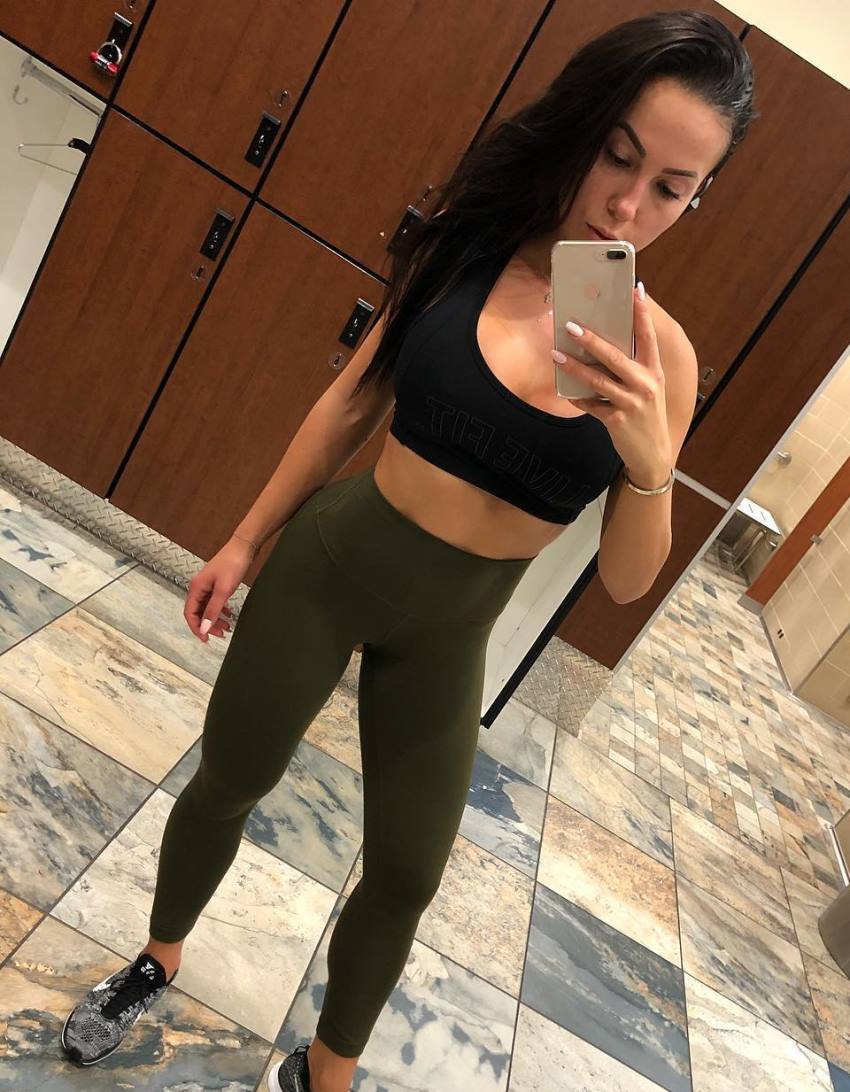 Nutrition
Food Intolerances
When it comes to her diet, Randi likes to keep everything as simple and as healthy as possible. While she likes to eat just like everybody else and reward herself with tasty foods. She has to watch out for processed foods as her body doesn't respond to them very well.
Specifically, Randi won't eat anything that contains gluten, diary, or a lot of additives. Anything that might contain these ingredients causes an adverse reaction of Randi's digestive system, so she makes sure to read the label before eating certain foods.
Still, Randi doesn't find it difficult to have a diet like this. In fact, she enjoys it, as it's a part of the lifestyle she's passionate about.
Randi's Supplement List
CLA
L-Carnitine
BCAAs
Protein Powder
---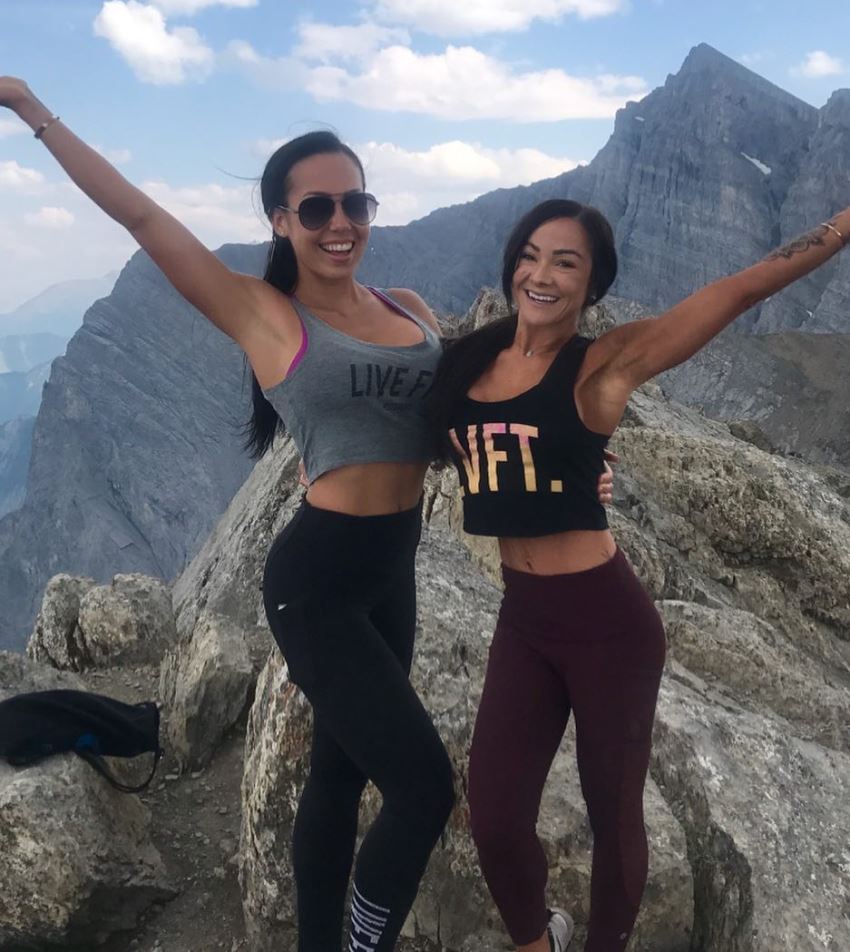 Randi Kennedy posing for a photo with a fellow bikini athlete Caryn Nicole Paolini.
---
Cranberry Cinnamon Loaf Recipe
Ingredients:
2 scoops of whey protein of choice
1/4 cup Coconut Flour
2 Eggs
1/4 tsp Baking Soda
1/2 tsp Baking Powder
1 tsp Liquid Vanilla Stevia
1 tbsp Honey
1/2 cup Unsweetened Coconut or Almond Milk
1/2 cup Cranberries
1 tbsp Unsweetened Apple Sauce
1 tsp Cinnamon
Directions:
Here's Randi explaining how to prepare the Loaf;
"Preheat the oven to 350 degrees F. and prep your 9" x 5" loaf pan by spraying it with non-stick cooking spray.
Mix all ingredients except cranberries in a large mixing bowl.
Once the dough is well-blended fold in cranberries.
Pour batter into loaf pan and bake 20 min until the top is lightly browned.
Let cool and serve."
– Randi Kennedy
Macronutrients per each slice;
Calories: 107
Carbs: 9g
Fat: 3g
Protein: 11g
---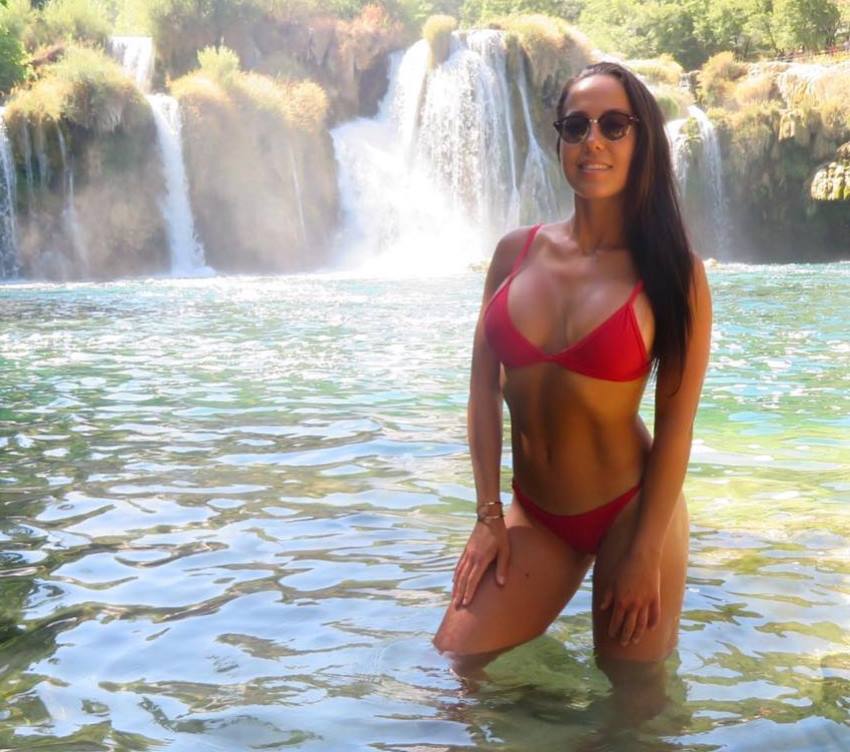 "I can't stress enough how important it is to surround yourself with people that inspire, encourage, and challenge you to become better and strive for greatness in your life.

Once you start doing it you will witness how your world changes and how it impacts your mindset, mood and day! You should know by now that energy is contagious, my friends."
Idols and Influences
When she first began her transformation, Randi would look up to the likes of Amanda Latona aka The Booty Queen.
Amanda is a highly influential person within the fitness industry, who has 10 IFBB Bikini Champion titles to her name.
Obstacles on Her Path
Randi says her parents are the people who encourage and supported her vision in fitness. However, it wasn't always like this.
When Randi first began working towards making fitness her full-time job, her parents didn't understand her decision. They wanted her to find a job that was in align with her college degree, believing this was the safest option for her.
However, once they saw Randi succeeding in her aims, they realized she was right to pursue her dreams. Here's Randi talking more about her parents; "At first, they didn't understand or see how I could be successful any other way than using my degree for what I went to school for.
Once they saw my heart was in it and I was successful at what I was doing, even if it was a slower start, they understood my vision."
---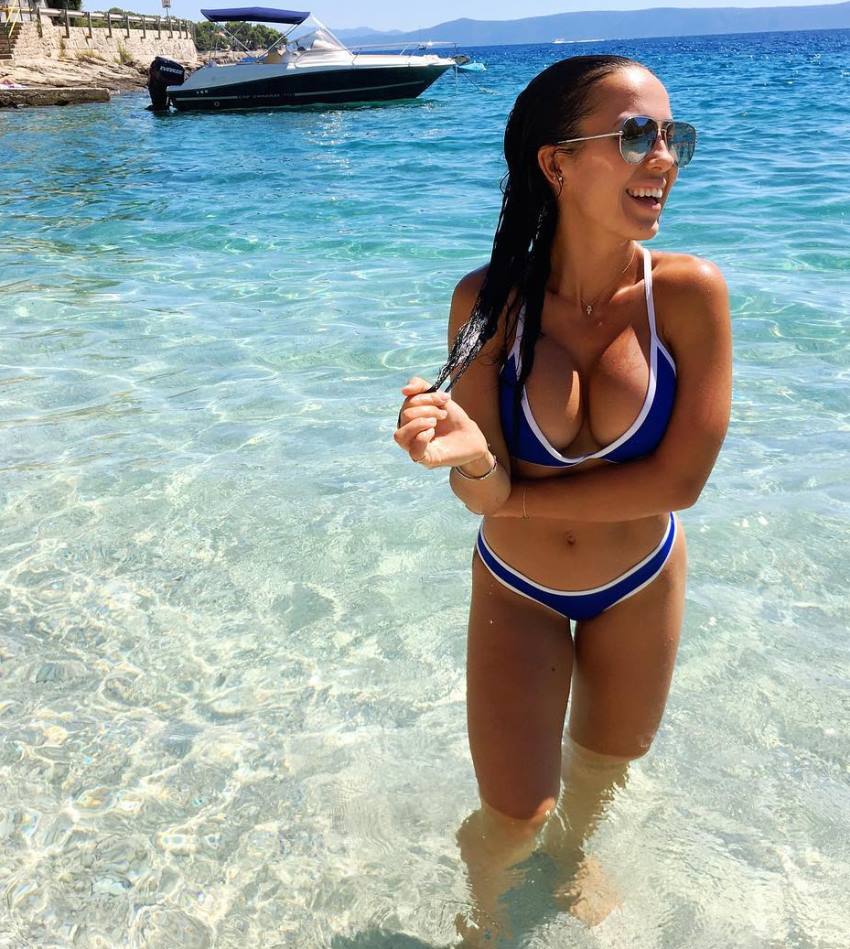 "Sometimes what you really need is to close your eyes and take 10 deep breaths to get your mind right, before you conquer the day."
What we can learn from Randi Kennedy
Randi Kennedy has shown us that when it comes to results – fitness doesn't 'discriminate.' It doesn't matter if you're underweight, overweight, out of shape, or generally unhappy with your looks. You can still achieve all of your goals in fitness, if you put in the effort.
All it takes is a planned schedule, consistent action, and willingness to endure the initial 'pain' of working out and pushing through obstacles. If you can do this, there is no goal in fitness that is too big for you.
In case you need the extra motivation, here's a quote from Randi that might help; "Network. Dream big. Plan ahead. Get up early. Stay focused. Invest in yourself. Read more books. Avoid time wasters. Take calculated risks. Write down your goals.
Make your health a priority. Do work that matters to you. Learn from people you admire. Foster meaningful relationships. Cultivate an attitude of gratitude. Take action, even when it's scary. Have a powerful and inspiring "why."" – Randi Kennedy