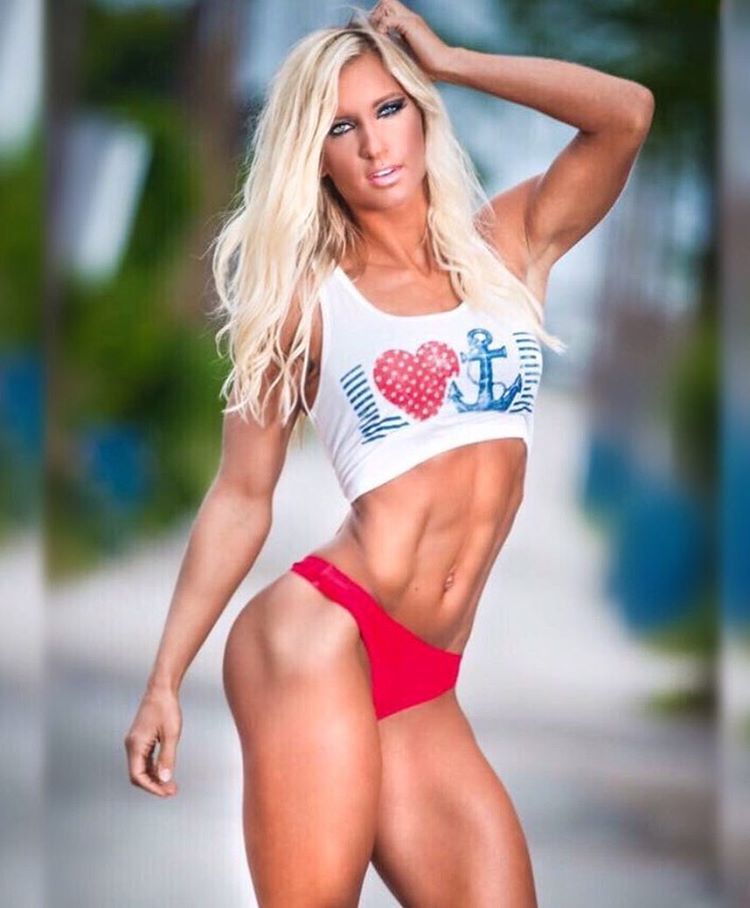 Rachel Shimon
Fitness Model, Bikini Competitor
Born in Russia, and raised in America, Rachel Vera Shimon is a model and a bikini competitor. She first became involved in fitness during 2011, when she started training in hopes of building a stronger and better-looking figure.
Over time, she gained momentum in the gym, and turned her once-average-looking body into a physique worthy of a stage. She soon started competing in bikini shows, placing among the top 5 physiques at the 2015 NPC USA Championships.
However, Rachel's road wasn't always the smoothest. At the age of 12, she was adopted by an American family from Texas. This forced her to adapt to a whole new world, and start her life from zero.
This is her story:
---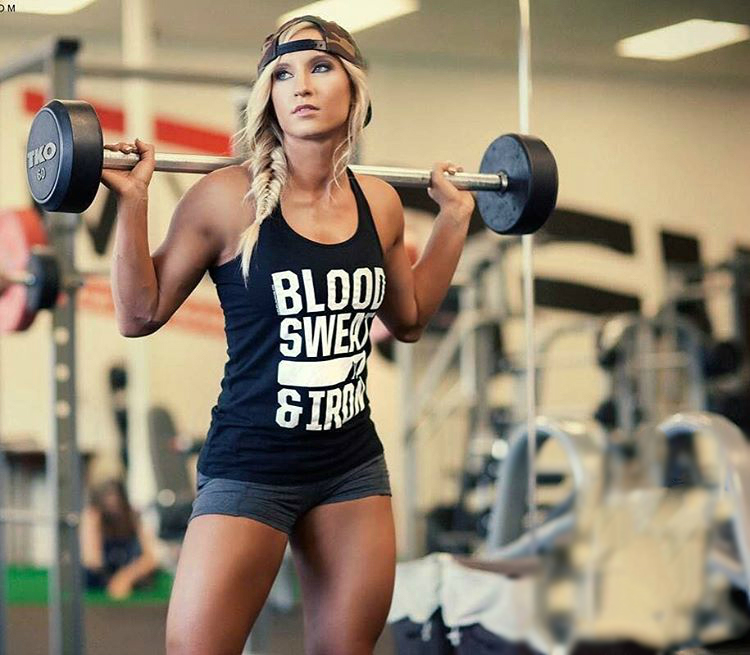 Athlete Statistics
Full Name: Rachel Vera Shimon
Weight
Height
Year of Birth
Nationality
115 - 125lbs (52.2 - 56.7kg)
5'4" (162.5cm)
1992
American, Russian
Profession
Era
Fitness Model, Bikini Competitor
2010
| | |
| --- | --- |
| Weight | 115 - 125lbs (52.2 - 56.7kg) |
| Height | 5'4" (162.5cm) |
| Year of Birth | 1992 |
| Nationality | American, Russian |
| Profession | Fitness Model, Bikini Competitor |
| Era | 2010 |
---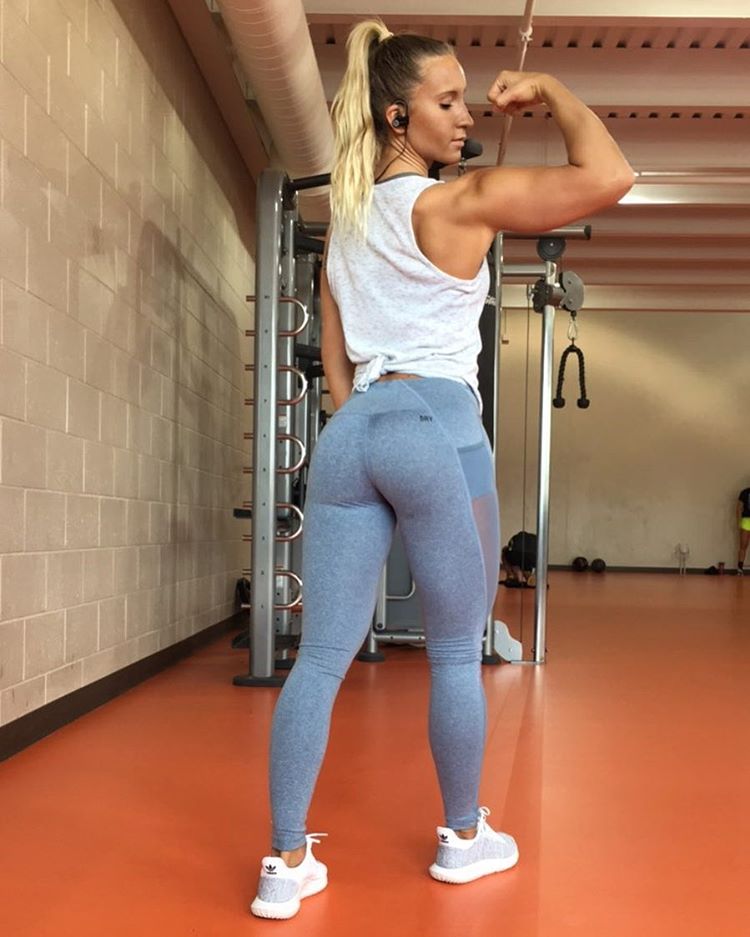 "Don't judge my path if you haven't walked my journey."
Accomplishments
2015 NPC USA Championships, 4th
---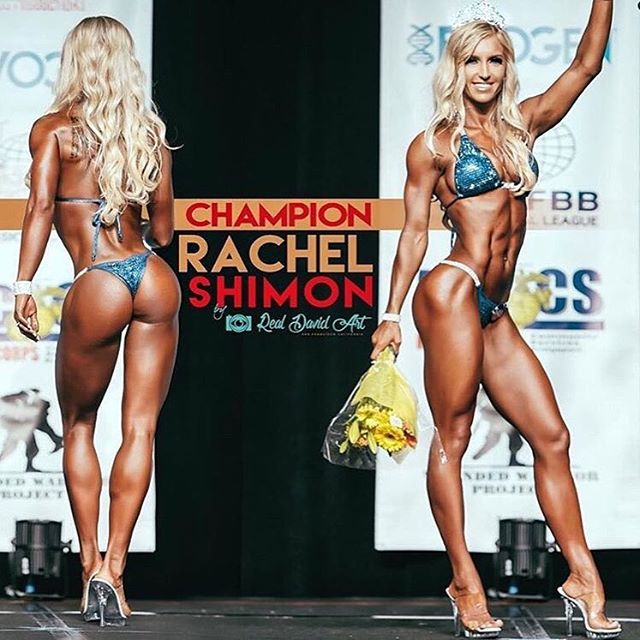 "I stopped waiting for the light at the end of the tunnel and lit that bitch up myself."
Biography
A Rough Start
Rachel Vera Shimon was born in 1992, and is originally from Russia. At the age of 12, she moved to Wisconsin, USA, where she was adopted by an American family.
Even though she suddenly found herself in a completely different environment and had a poor grasp of English, Rachel's resourceful and curious nature allowed her to quickly adapt to the new country.
Competitive Attitude
Her love for fitness began at a young age when she was still living in Russia. When she came to the United States, that bond with physical exercise only grew stronger.
She played every sport her schools had to offer – from track & field to football, volleyball, and basketball.
Even as a teenage girl, Rachel enjoyed the competition and the feeling of pushing her physical limits. After graduating from high school, Rachel transitioned into fitness and weight training.
However, it wasn't until 2011 that she began training seriously, in a pursuit of building an aesthetically pleasing body.
---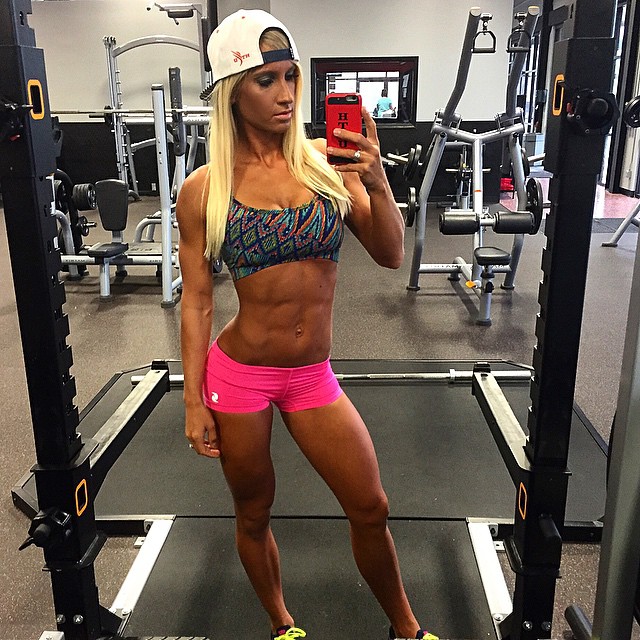 ---
Bikini Shows
After giving a birth to her son in 2013, Rachel started to consider taking part in a competitive bodybuilding show. Having previously spent two years in the gym sculpting an awesome physique, she said she was ready for a"bigger challenge".
After tasting the feeling of competing at a few local shows, Rachel took part in her biggest competition at that point – the 2015 NPC USA Championships. As an outsider, she surprised everyone when she took home 4th place.
---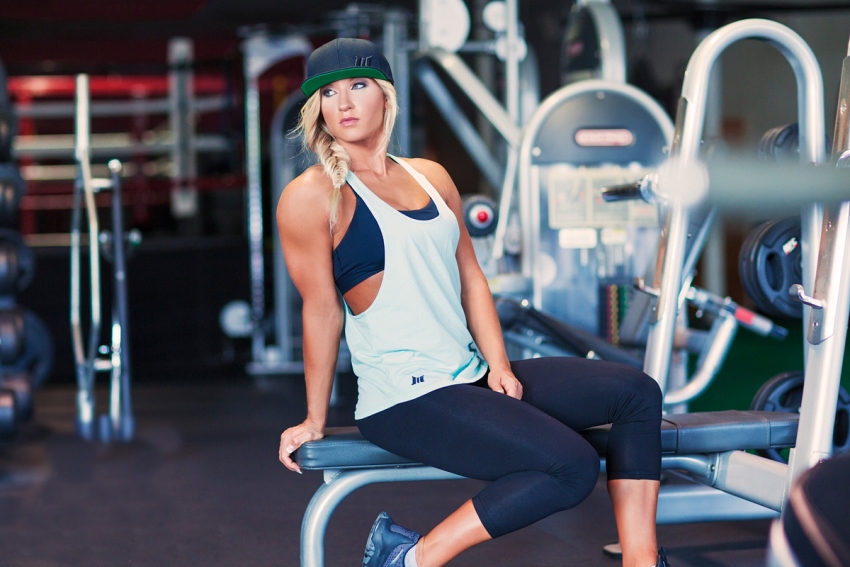 ---
A Successful Athlete
After the NPC USA Championships, Rachel went on to open her social media profiles and share her journey with the world. Nowadays, she boasts a big fanbase, and has become an inspiration to many.
In the future, Rachel wants to expand her influence in the fitness industry. She also hopes to win her Pro Card, which would allow her to compete in the professional circuit and travel the world.
---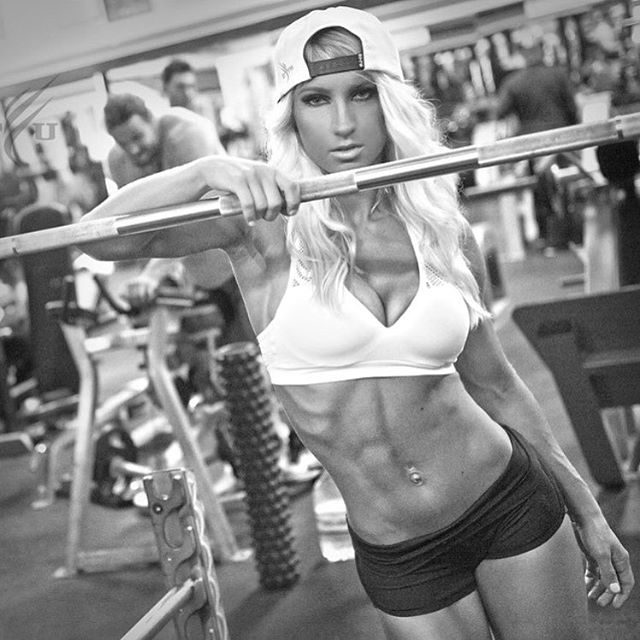 "My motivation for training comes from the fire within me! I have always been a competitive person. Since I compete in Bikini, I love working hard and perfecting my physique to get me one step closer to my goal."
Training
Heavy Weights and Cardio
Rachel loves to lift heavy weights. According to her, this makes her feel strong, and builds muscle "like nothing else".
She does both weight training and cardio six times per week, and takes Sunday off. She dedicates this off-day to her friends, family, and recovery.
---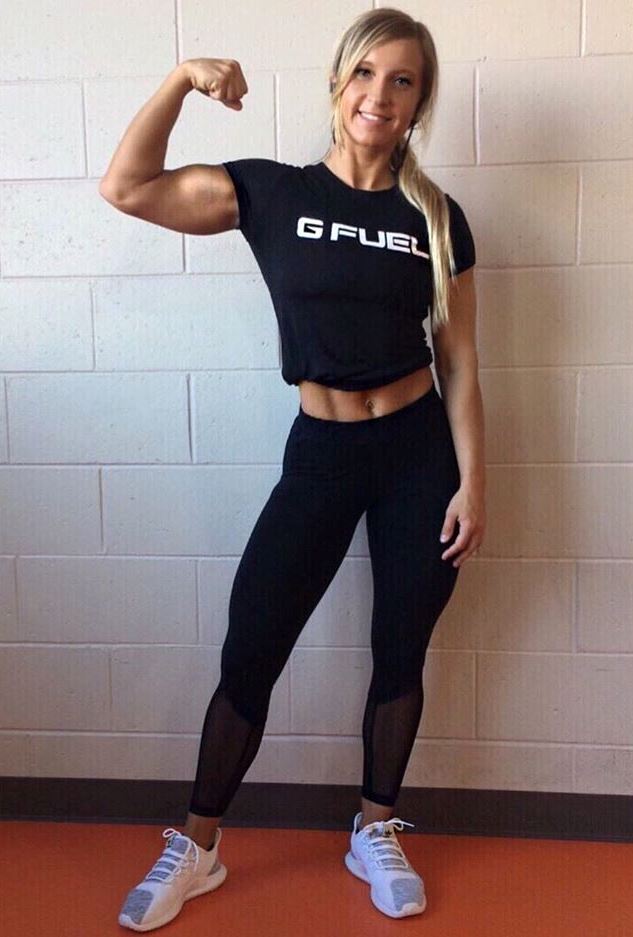 Nutrition
Dieting Rules
Rachel's diet is fairly strict, both throughout the off-season and in the competition preparation phase. However, Rachel said she prefers having a strict diet, as it's more rewarding "in the end".
---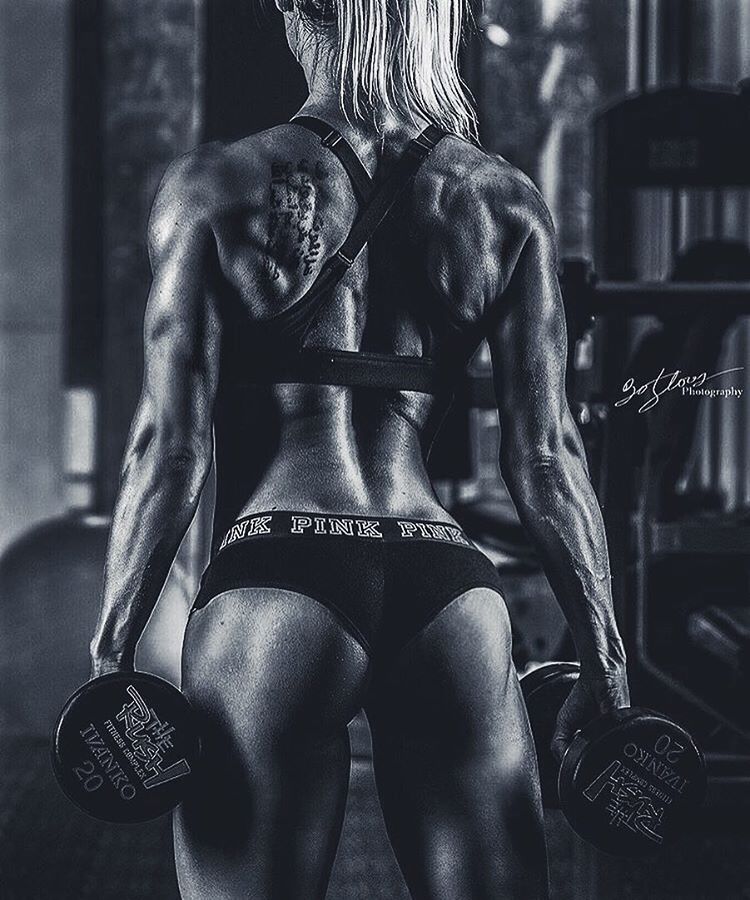 ---
Lean Ground Turkey Meatballs Recipe
"All you do is combine the two together and make them into meatballs. Put the meatballs on the grill & grill each side 8-9 min. And they are done! The key is to not overcook as they can become very dry."  – Rachel Vera Shimon
---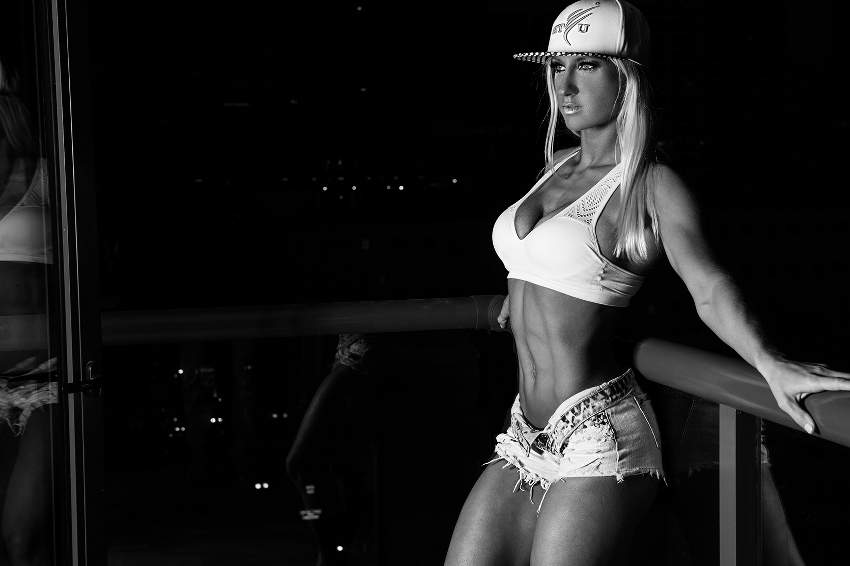 What we can learn from Rachel Shimon
Rachel Vera Shimon taught us not to let circumstances define out future. She moved from Russia when she was 12, leaving behind everyone she knew.
However, she didn't let that stop her from chasing her dreams of becoming an athlete. She not only became a successful athlete, but also a motivation for everyone who faces adversities in their everyday life.
Keep pushing through those hard moments, and it will be worth it in the end – that's something Rachel would do.