Rachel Scheer
Fitness Instructor, Model, Bikini Competitor
Originally from a small town in Minnesota, Rachel Scheer is a fitness model and a bikini competitor. She's known for her all-year-round conditioning, which she achieves through a clean and nutritious diet.
Growing up, Rachel was heavily involved in sporting activities such as running, volleyball, basketball, and so on. However, Rachel says that even though she was active, she still looked skinny; having little muscle definition on her frame. At the time, she thought in order to get in shape, she needed to do long and tedious cardio sessions every day.
However, after she enrolled in college where she studied Nutritional Science, Rachel realized she was doing it all wrong. Instead of doing cardio on hours on end, Rachel began following a structured weight training program, alongside eating a protein-packed diet. After she changed her approach, Rachel began noticing tremendous results on her physique.
Several years later, and Rachel started living a 'full-on' fitness lifestyle. She started posting pictures of her transformational journey on the net, alongside her workout videos. This brought her attention from all parts of the world; allowing her to become a world famous fitness star.
---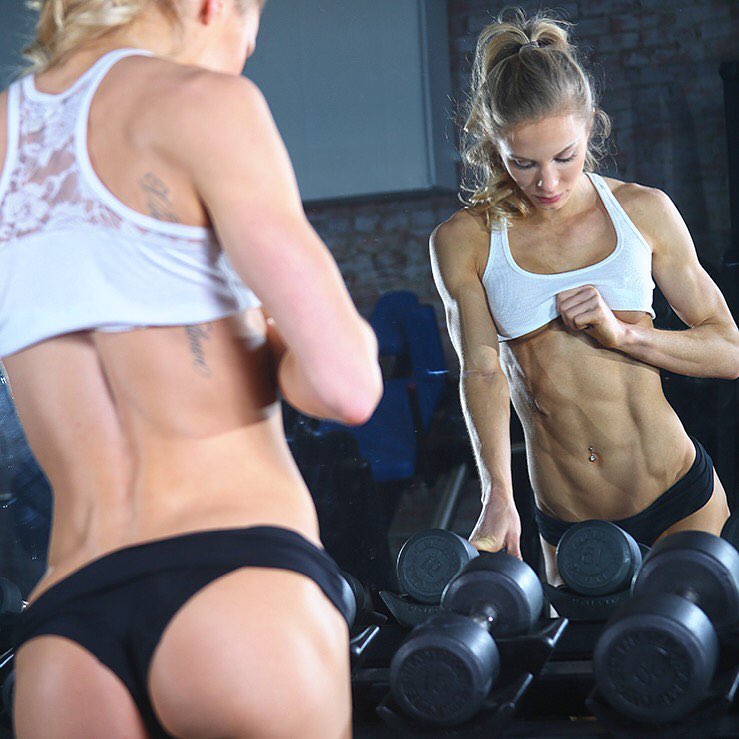 "Growing up I was highly involved in sports, but never made fitness or nutrition my priority. I was skinny, but had no muscle tone and thought that long hours of cardio were the only way to get me in shape."
Athlete Statistics
Full Name: Rachel Scheer
Age
Date of Birth
Nationality
Profession
30
February 6, 1993
American
Fitness Instructor, Model, Bikini Competitor
Era
2010
| | |
| --- | --- |
| Age | 30 |
| Date of Birth | February 6, 1993 |
| Nationality | American |
| Profession | Fitness Instructor, Model, Bikini Competitor |
| Era | 2010 |
---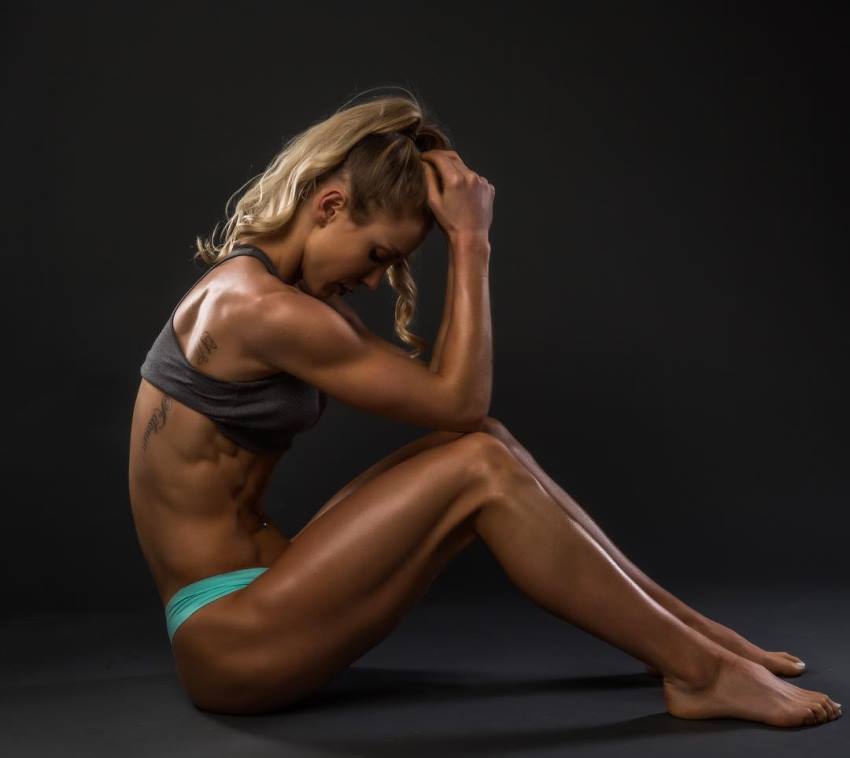 "How you choose to spend your time defines who you are. You are the people who you hang around, the conversations you engage in, the music you listen to, the movies you watch, and the habits you create. Choose wisely what you feed your mind."
Accomplishments
Fitness Model
Social Media Influence
Fitness Competitor
Roles in movies The Rage (2007) and Everybody Dies (2009)
---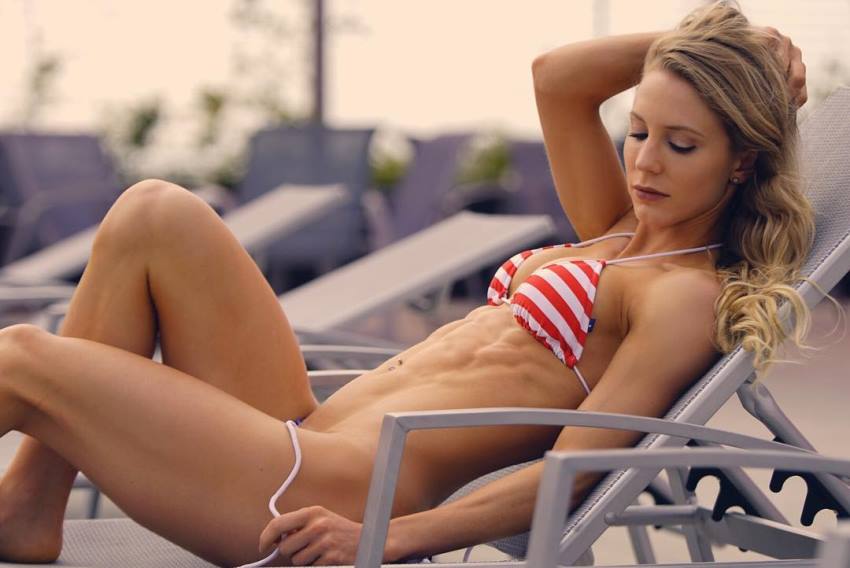 ---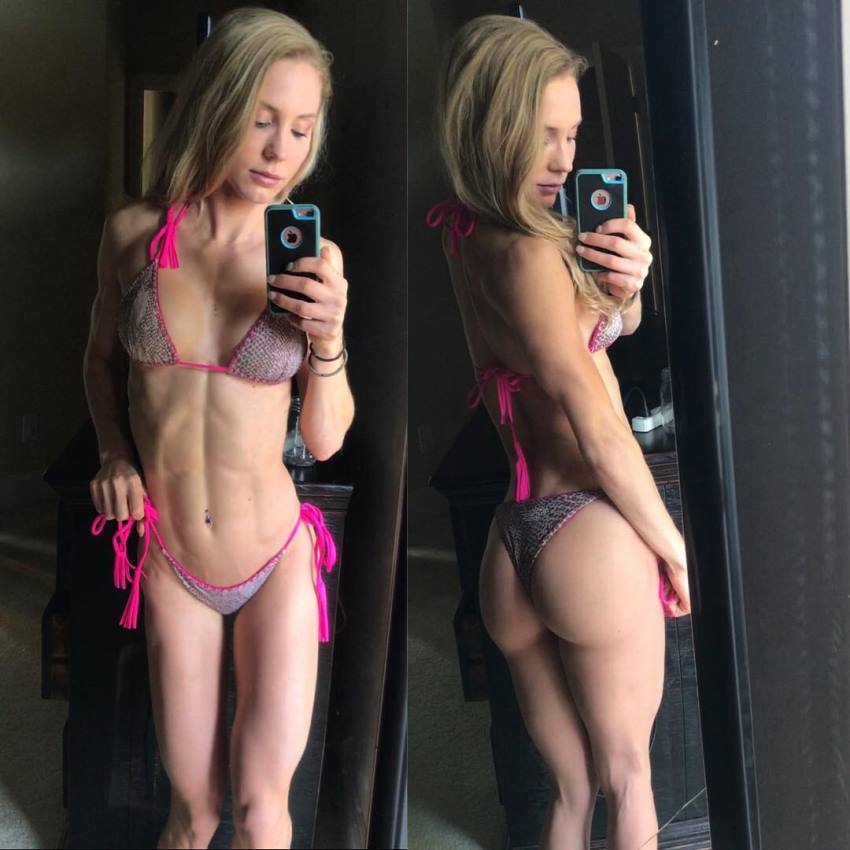 "I've learned to turn life's setbacks into opportunities for growth and creation."
Training
As Rachel says, there is no 'beating around the bush' when she goes to the gym. She starts training as soon as she enters the weight room, knowing exactly which exercises to work on, and how many sets and reps she'll do.
Rachel says this is important, because she saves a lot of time this way.
Her favorite exercises are heavy compound movements such as squats, deadlifts, military press, and weighted pull-ups. For isolation exercises, she does movements such as glute kickbacks, cable lateral raises, biceps curls, etc.
As for cardio, Rachel does it only when she is a couple of weeks away from a bikini contest. She believes having a clean diet by itself is enough for fat loss, but an extra cardio session before a contest always helps.
Rachel Scheer's Week of Training
Monday: Legs
Tuesday: Chest, Arms
Wednesday: Back
Thursday: Legs
Friday: Abs
Saturday: Rest
Sunday: Rest
---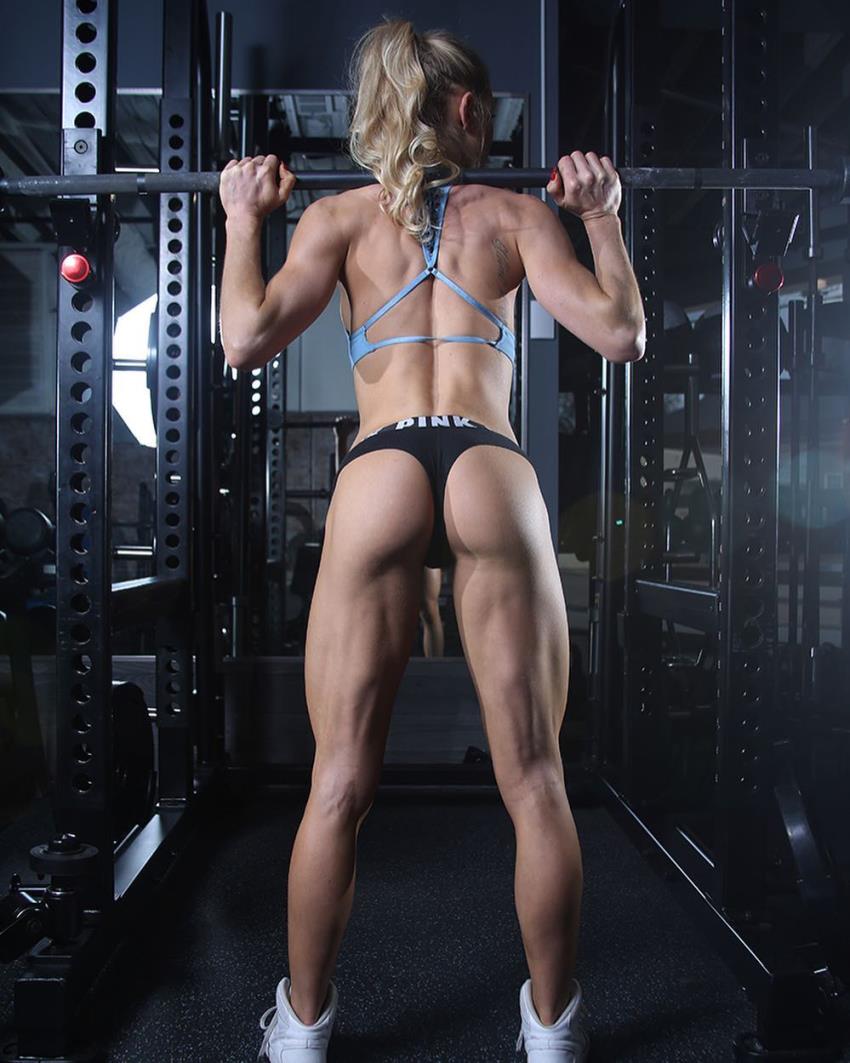 Nutrition
Similar to her training, Rachel doesn't like to make her diet complicated. She eats a diet rich in fiber and protein, which keeps her satisfied throughout the day; also preventing her from binge eating on foods that are dense in calories.
She also makes sure to stay hydrated, drinking at least two liters of water every day.
Supplements Rachel Scheer Takes
For supplements, Rachel takes BCAAs, glutamine, natural liquid fish oil, ZMA, and protein isolate.
Rachel mentioned glutamine particularly, as the most important supplement for her. She says it helps her with leaky gut and IBS (irritable bowel syndrome), and also speeds up her muscle recovery.
This is Rachel talking about glutamine; "I'm always taking my glutamine! I believe this is by far one of the most important supplements that I take on a daily basis! Glutamine is the most abundant amino acid in the bloodstream and makes up 30-35% of the nitrogen in your blood."
---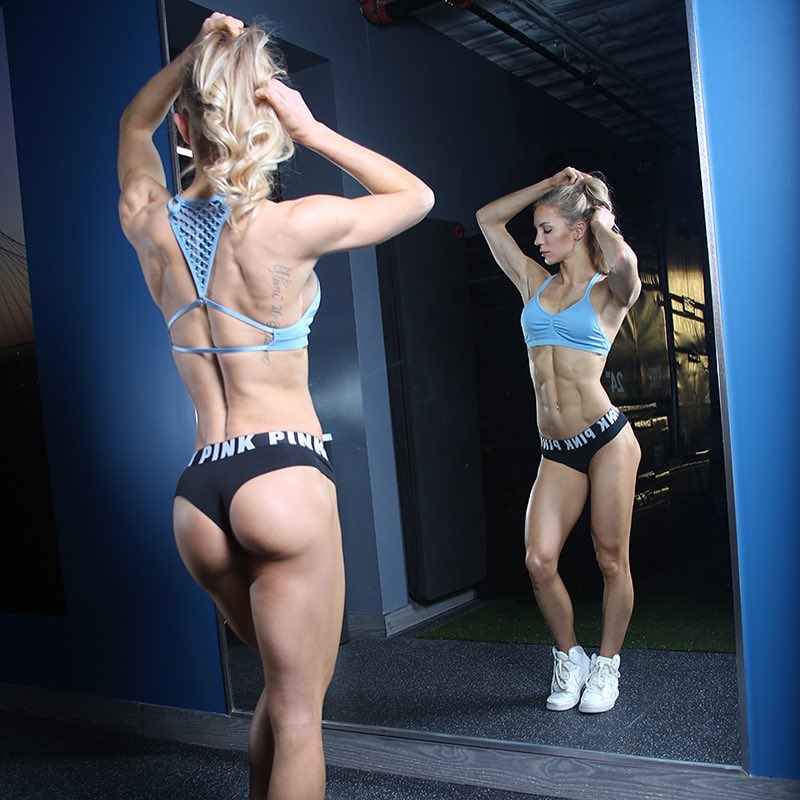 What we can learn from Rachel Scheer
Rachel Scheer taught us that in order to reach success, you need to go through trial and error in periods of life. When she first began her transformational journey, Rachel did hours of cardio every day; believing this would give her an awesome physique.
However, she later realized this was a mistake, and as a result, she changed her approach. After she started lifting weights, as well as watching her diet carefully, everything changed.
If you also struggle with reaching a certain goal in your life, then consider changing your approach. By doing so, you could overcome plateaus on your journey, and reach your ultimate goal – just as Rachel Scheer.