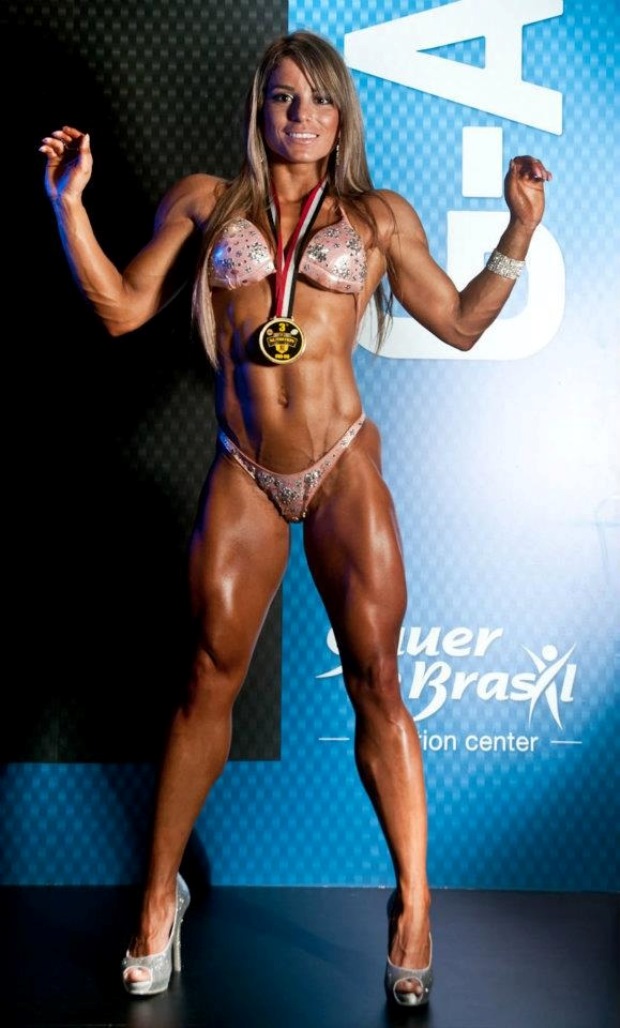 Patrícia Spezia
Bikini Competitor, Fitness Model
Patrícia Spezia is a Brazilian online coach and the Body Fitness competitor for the IFBB. She's the Vice Champion of Santa Carina, and the winner of the largest sports event in Rio de Janeiro, Latin America.
Patrícia's beginnings in fitness date back to 2011, when she finished her fashion course. That's when she realized she could combine her dream of fashion stylist with the life of an athlete.
In the following years, she built an amazing body, started a fitness company, and became known as the "Iron Woman". She also began competing in bodybuilding shows, and to top it off, earned her Pro Card.
This is her story:
---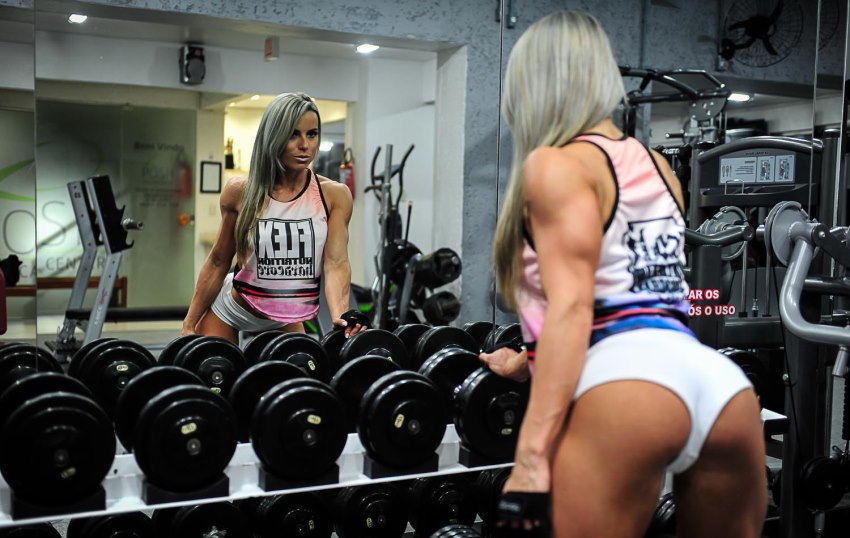 Athlete Statistics
Full Name: Patrícia Spezia
Weight
Height
Year of Birth
Nationality
125 - 135lbs (56.7 - 61.2kg)
5'5" (165cm)
1986
Brazilian
Profession
Alias
Era
Bikini Competitor, Fitness Model
Iron Woman
2010
| | |
| --- | --- |
| Weight | 125 - 135lbs (56.7 - 61.2kg) |
| Height | 5'5" (165cm) |
| Year of Birth | 1986 |
| Nationality | Brazilian |
| Profession | Bikini Competitor, Fitness Model |
| Alias | Iron Woman |
| Era | 2010 |
---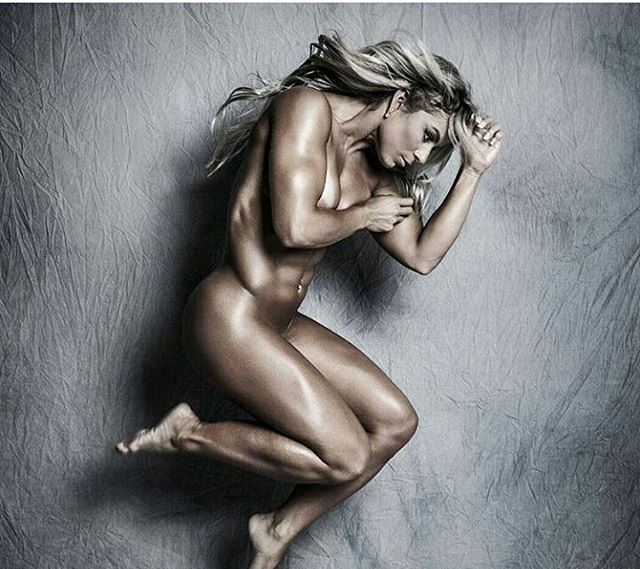 Accomplishments
IFBB Body Fitness Competitor
Sponsored Athlete
Online Personal Trainer
ExpoNutrition RJ Champion
---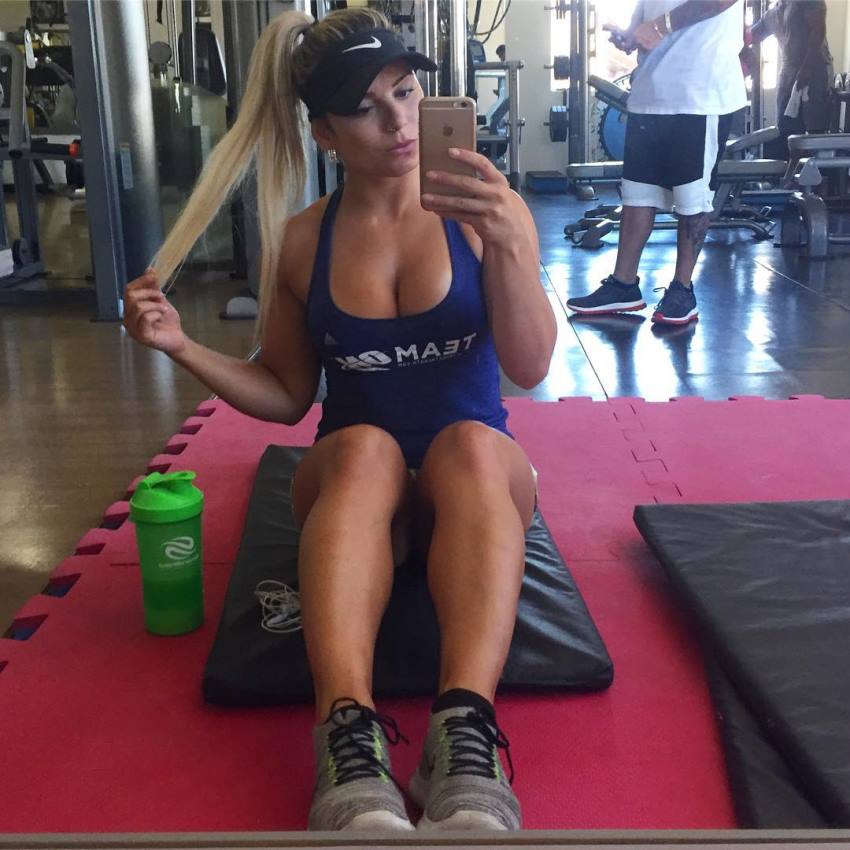 Biography
Fitness and Fashion
A native of Tapera, Brazil, Patrícia Spezia was raised by her parents Iracy and Roberto.
Since an early age, Patrícia was interested in beauty and fashion. This led to her becoming a stylist and fashion instructor at Academia Toda Bonita later on.
It was almost inevitable that this love for fashion and physical aesthetics transferred to the other areas of her life, fitness in particular.
Patrícia first began training after she moved to Florianópolis, at the age of 25. It was then she decided she would combine two of her dreams, fitness and fashion, and make a living out of them.
---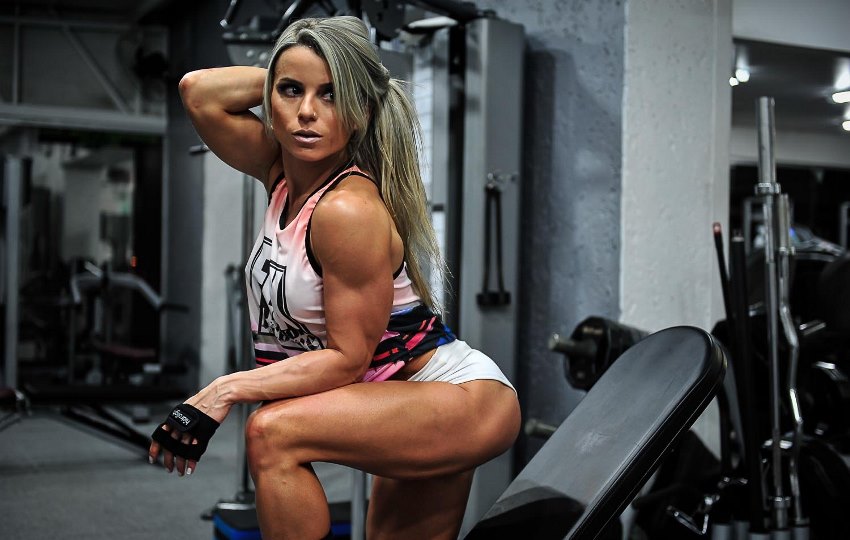 ---
Competitions
Over time, she developed a proportional and toned physique, and began competing in bodybuilding shows.
One of the most significant achievements in these shows was taking home 2nd place at the Santa Carina Championships, in the BodyFitness category.
This result qualified her for one of the biggest competitions on the continent in Rio de Janeiro. She won the competition later on, and this is where she started building a name for herself in Brazil.
However, the pinnacle of Patrícia's career was winning the Pro Card, and entering the elite league of competitions. This allowed her to fulfill her dream of traveling the world and competing against the best physique globally.
---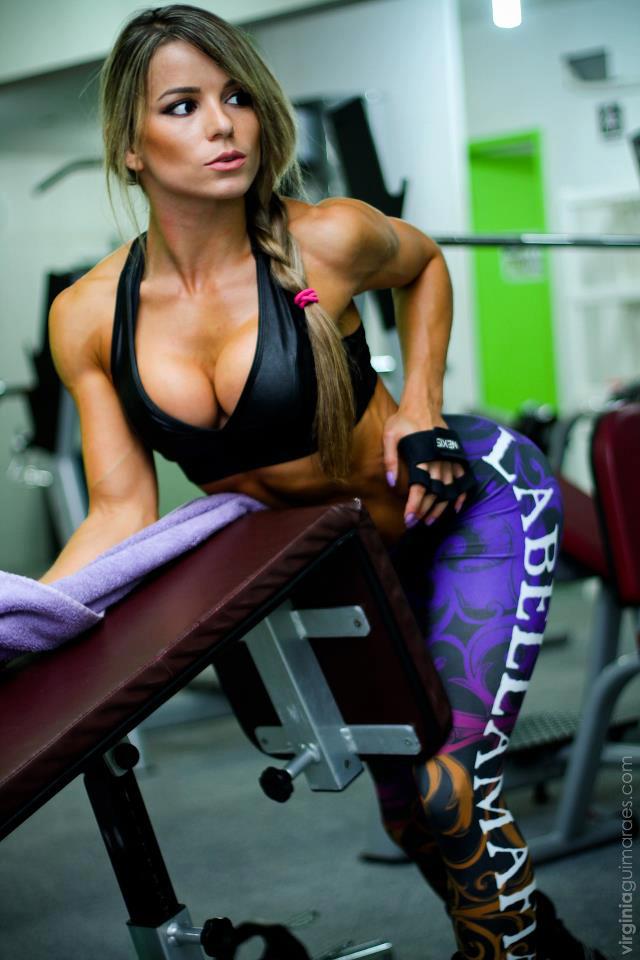 ---
Rise to Fame
After winning the Pro Card, Patrícia opened an online coaching business. She became known as the "Iron Woman" in Brazil, because of her muscular, and aesthetically pleasing physique.
Having achieved so much at an early age, the Brazilian has surely left a positive impact on the fitness community around the world.
---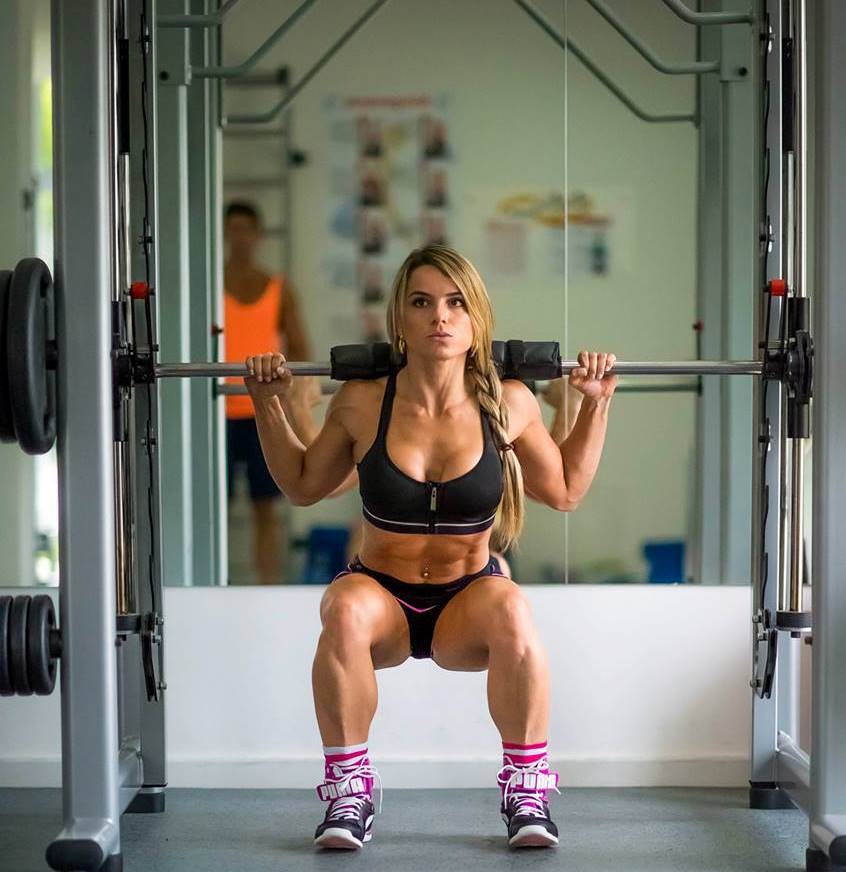 Training
Abdominal Training
In order to develop the impressive ab-section she has now, Patrícia had to follow a strict training program, alongside clean diet. Her abdominal workouts consist of 30 minutes of aerobic exercises and 200-300 sit-ups.
Every other week, she will change her ab workouts in order to properly develop all parts of her abdominals, especially the lower section.
According to her, it's the low part of abs that most people struggle bringing out. She believes that hanging leg raises is the best exercise for developing this particular section of the abs.
---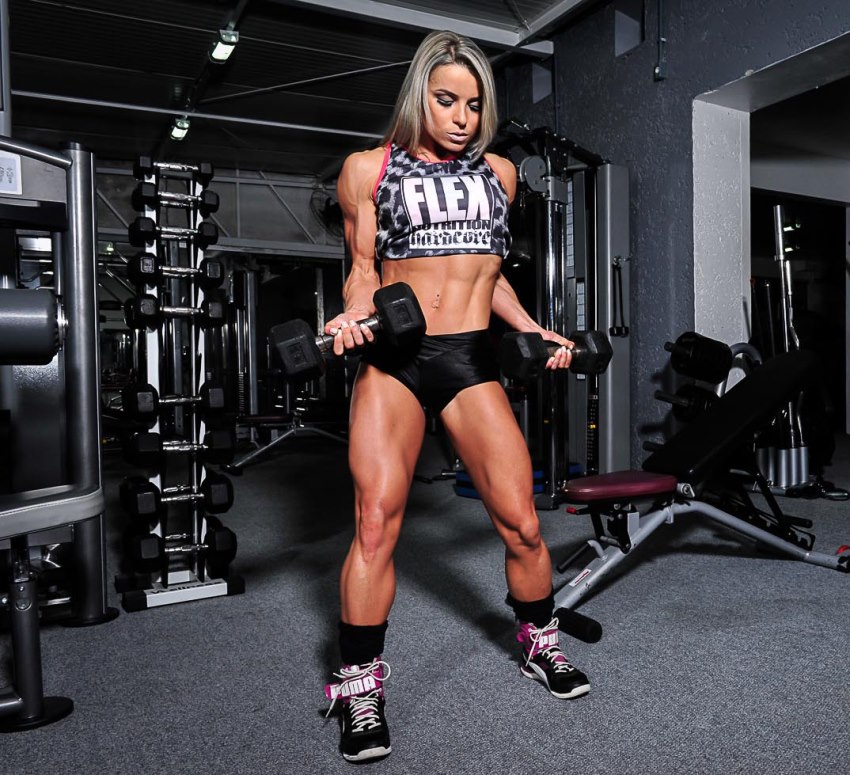 ---
Staying Motivated
Getting in shape requires a lot of determination, and Patrícia knows this. One of the ways she likes to deal with "laziness" is to visualize the end-goal. Patricia says; "I think about what I want, what I need to do and what inspires me and motivates me."
Another thing Patricia does when "not feeling like hitting the gym" is looking at photos and videos of athletes she admires. This is something that gives her motivation to push through difficult days to stay on track with her training routine.
---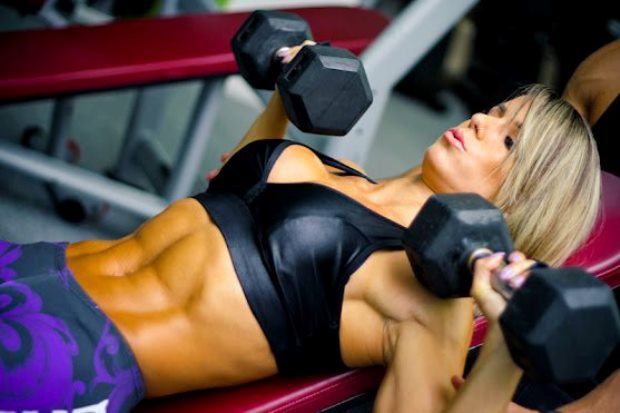 Nutrition
Importance of Protein
Patrícia includes a serving of protein with almost every meal she eats. She cooks her own food most of the time, and uses whey protein as one of the main ingredients in her foods.
She says that the reason for that is the importance of protein in building lean muscle mass. According to her, gaining muscle as a female is harder as she doesn't have as much testosterone as men do. However, by increasing the protein intake, she is able to maximize her natural potential.
Patrícia's Supplements
Even though whole foods are the secret behind any great athlete's physique, Patrícia also incorporates supplements in her daily regimen. She says they are a key component to having a flawless diet.
The base of her supplement stack is whey protein and glutamine – according to Patrícia, this one is great for helping the muscle recover faster. Lastly, she uses BCAAs as both the pre-workout and post-workout. Patrícia mentioned that BCAAs are great for fast absorption of essential amino-acids, but they're not always necessary.