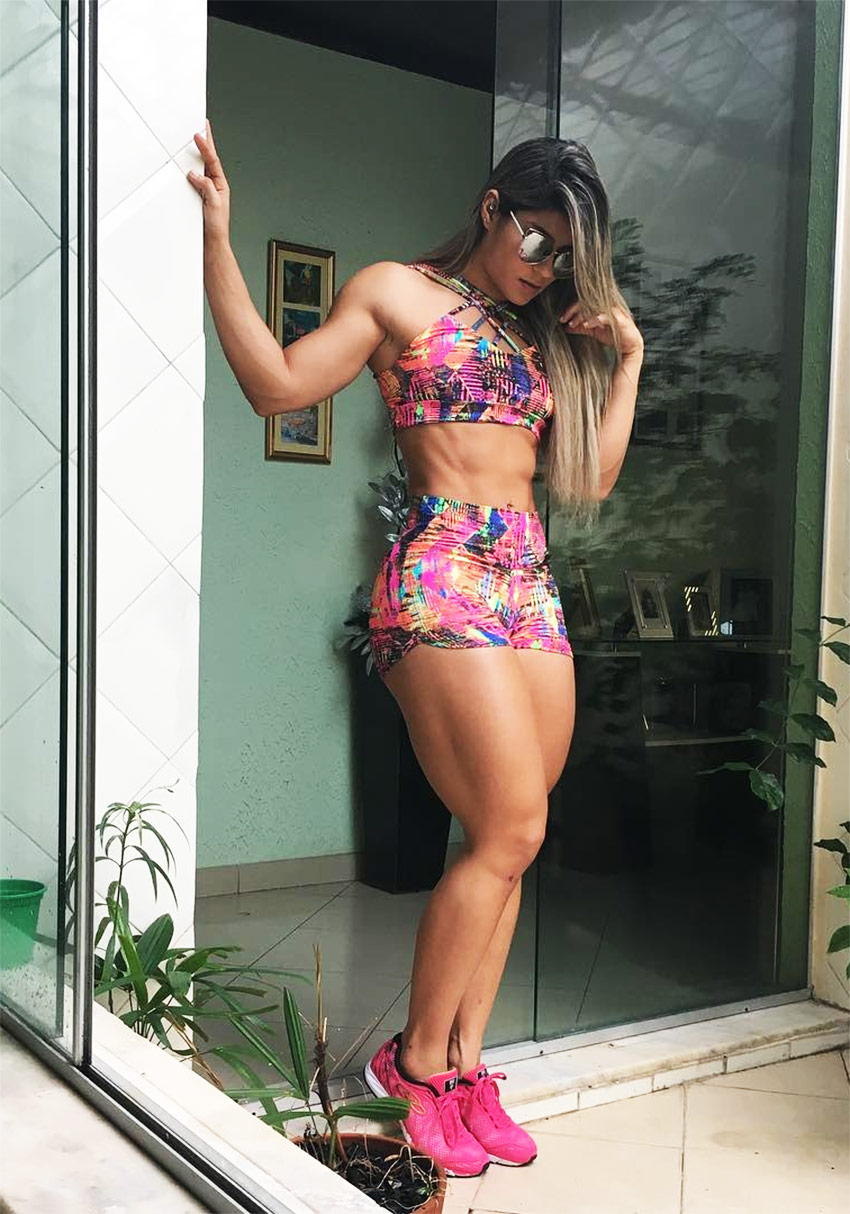 Pamella Gouveia
Fitness Model, Legal Adviser
Pamella Gouveia works as a Legal Adviser during the day, but is a fitness model and online sensation in her own time.
After embarking on her fitness journey at 15, she's gone from being embarrassed about her figure, to being admired for her aesthetics in the fitness community.
This is her story:
---

Athlete Statistics
Full Name: Pamella Gouveia
Weight
Height
Bust
Hips
Under 115lbs (52.2kg)
4'8" (142cm)
36"
35"
Waist
Year of Birth
Nationality
24"
1994
Brazilian
Profession
Alias
Era
Fitness Model, Legal Adviser
eupamgouveia
2010
| | |
| --- | --- |
| Weight | Under 115lbs (52.2kg) |
| Height | 4'8" (142cm) |
| Bust | 36" |
| Hips | 35" |
| Waist | 24" |
| Year of Birth | 1994 |
| Nationality | Brazilian |
| Profession | Fitness Model, Legal Adviser |
| Alias | eupamgouveia |
| Era | 2010 |
---

---

Accomplishments
Qualifications
---

---

Biography
Start of Fitness Journey
Born and raised in Belém (Pará), Brazil, Pamella became unhappy with her body at 15-years-old. She was embarrassed about her legs, and refused to wear skirts to show them.
Determined to sculpt a figure to be proud of, in 2009, Pamella began lifting weights in the gym.
Fitness Sensation
Over the next 7 years, not only did she graduate from college with a Law Degree; she'd achieved an incredible physique, admired by fans worldwide.
By the age of 23, Pamella had become an online sensation, after gaining masses of followers.
---

---

Training
Pamella doesn't have a set training routine; due to the demands of her career, she'll lift weights in the gym whenever she can.
However, she aims to workout at least 5 days per week – allowing herself the weekends to relax and enjoy some cheat meals.
---

---

Nutrition
Pamella doesn't follow a strict diet, but she still eats clean most of the time. The fitness model plans her diet around lean proteins, complex carbohydrates, healthy fats, and fruit.
Diet Plan
Here's a list of foods that Pamella commonly consumes:
Chicken
Mincemeat
Fish
Brown Rice
Wholewheat Noodles
Fruits
Nuts
Popcorn
Supplements Stack
In terms of supplements, Pamella takes:
Glutamine
Protein
BCAA
Collagen
Pre-Workout
---