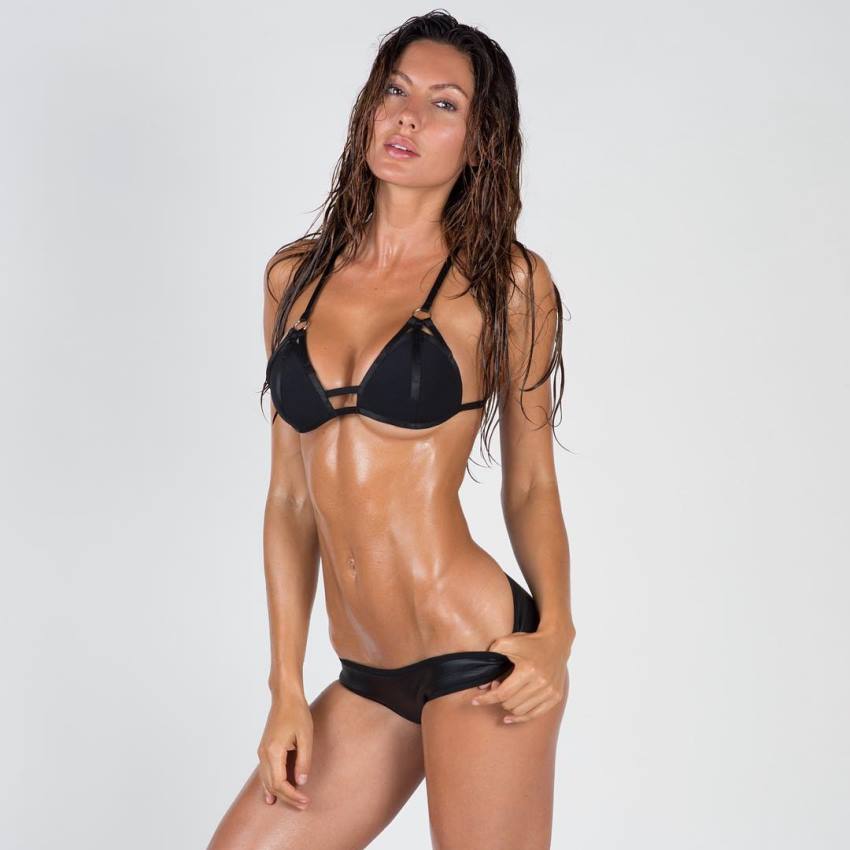 Oksana Rykova
Fitness Model, Brand Ambassador, Entrepreneur
Oksana Rykova is a fitness model and social media celebrity. She's known for her toned physique, which she sculpted through years of consistently working out and dieting.
Oksana's rise in the online fitness industry began when she posted her first pictures of her incredible figure on the internet. Many new fans contacted Oksana through her social media profiles, asking for her help to lead a fit lifestyle. Oksana heeded their request, creating her training and dieting programs.
The decision to start her online fitness business was something that massively paid off to Oksana. Because of it, she's now able to live her dream lifestyle; traveling across the globe, and proudly showing everyone how to live a healthy lifestyle.
---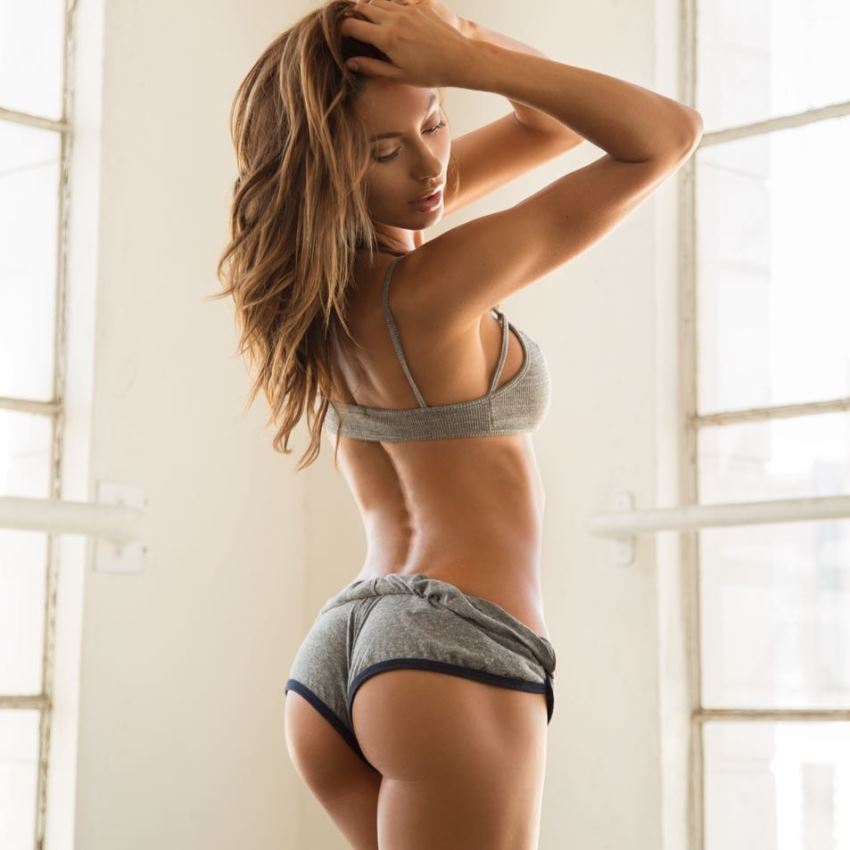 "Surround yourself with special souls that bring out the best in you."
Athlete Statistics
Full Name: Oksana Rykova
Weight
Height
Profession
Era
125 - 135lbs (56.7 - 61.2kg)
5'10" (177.5cm)
Fitness Model, Brand Ambassador, Entrepreneur
2010
| | |
| --- | --- |
| Weight | 125 - 135lbs (56.7 - 61.2kg) |
| Height | 5'10" (177.5cm) |
| Profession | Fitness Model, Brand Ambassador, Entrepreneur |
| Era | 2010 |
---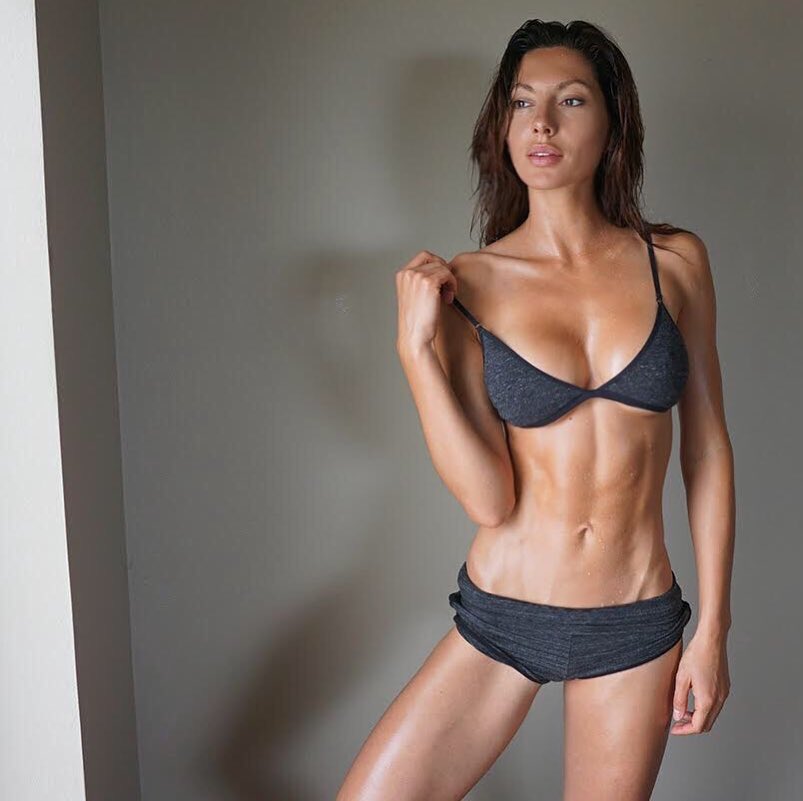 "Sometimes it takes absence to value presence."
Accomplishments
Fitness Model
Entrepreneur (Training and Nutrition Programs)
---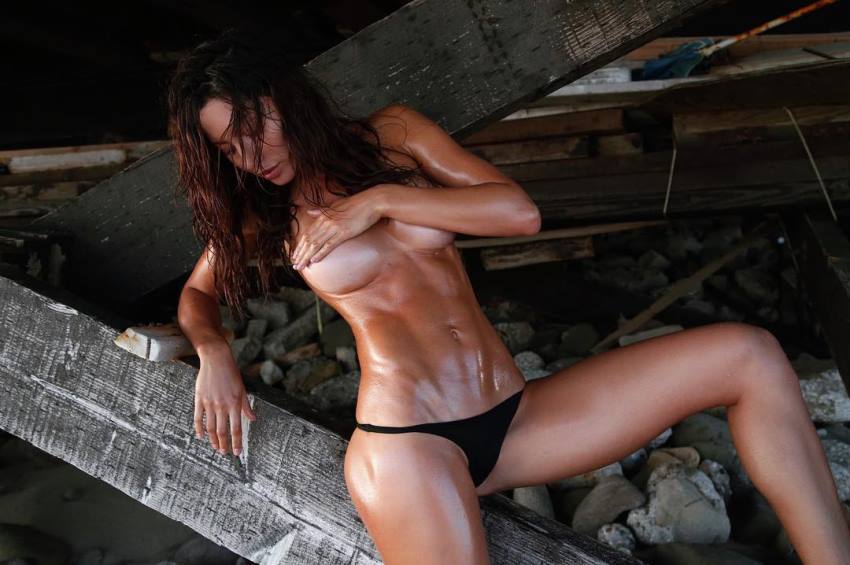 "People don't have to like you, you don't have to care."
Training
A Different Approach
While Oksana likes to change her routine to avoid monotony, she believes it's not as important as some fitness experts claim to be.
There are times where Oksana won't change her workout regimen for months, saying there's no decline in her physique progress – as long as she stays on track with her training plan, and diet.
Her standard routine includes a 5-day weightlifting split, along with two to five weekly cardio sessions. This kind of routine allows her to stay fit year-round, not needing to have any bulking or cutting periods.
Oksana Rykova Legs and Abs Workout Routine
Squats, 3 sets of 12 reps
Leg Press (feet wide apart), 3 sets of 12 reps
Lunges, 3 sets of 8-10 steps
Leg Extensions, 3 sets of 12 reps
Leg Curls, 3 sets of 12 reps
Swiss Ball crunches, 3 sets of 12-16 reps
Hanging Leg raises, 3 sets of 12 reps
Cable Crunches, 3 sets of 12+ reps
---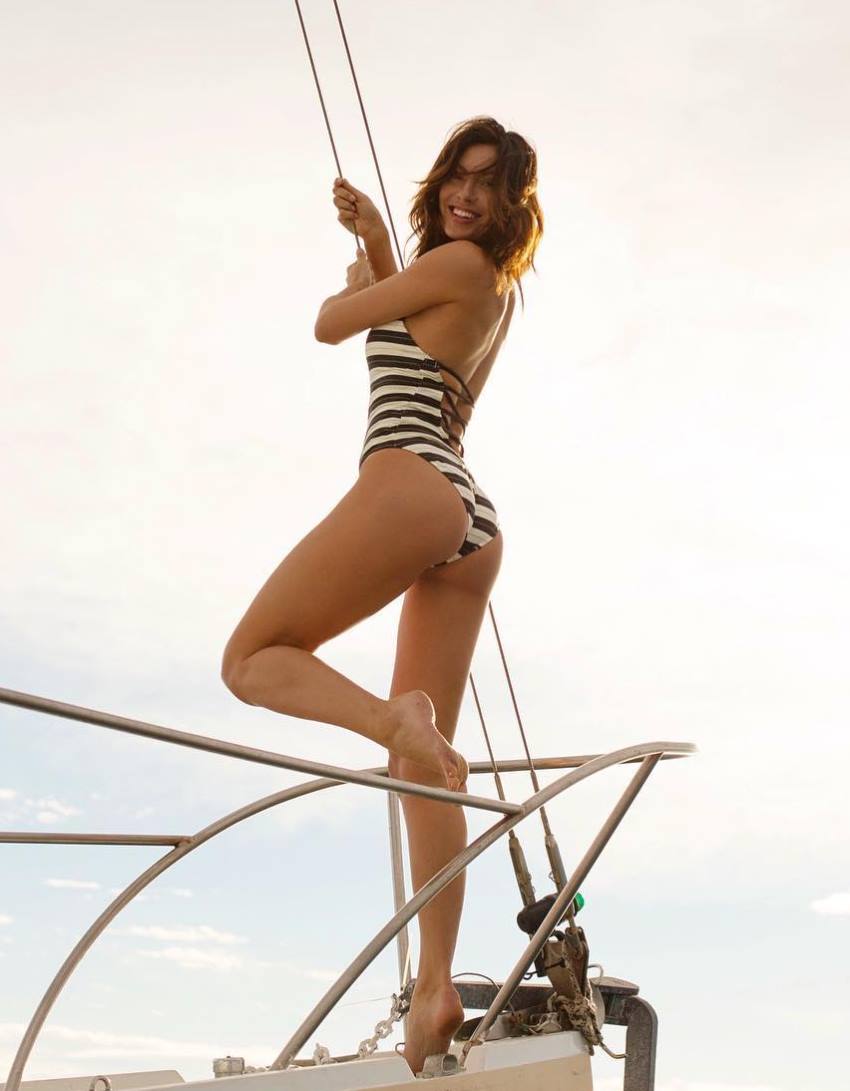 ---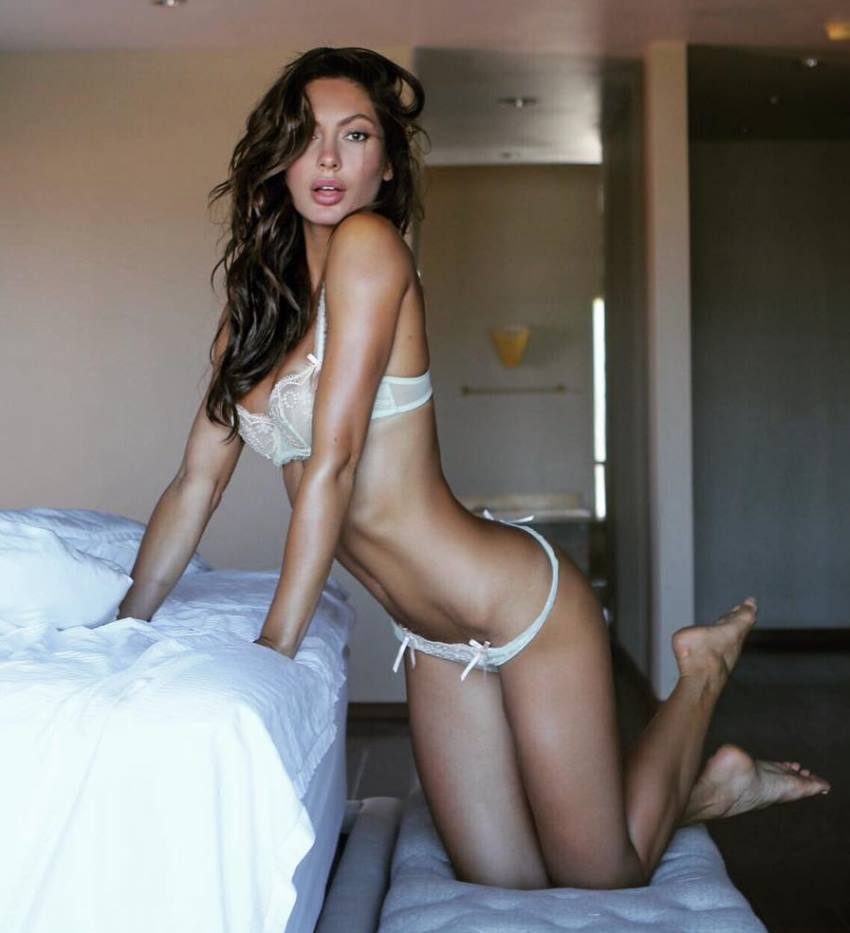 "Laughter is great for the abs."
Nutrition
In Oksana's opinion, there's not much to say when it comes to getting, and staying lean. It all comes down to her diet, which is based on healthy and nutritious foods.
"I do have cheat days but the cleaner I eat, the less junk I crave."
Some of the foods Oksana recommends are; blueberries, fish, omega-3 enriched eggs, grass-fed beef, almond milk, and whole grains. These foods are also the staple of her day-to-day meal plan.
Supplementation
Oksana doesn't believe taking many supplements is necessary. She aims to get most of her macro, and micro nutrients from whole foods; only consuming whey protein to reach her daily protein intake goals from time to time.
---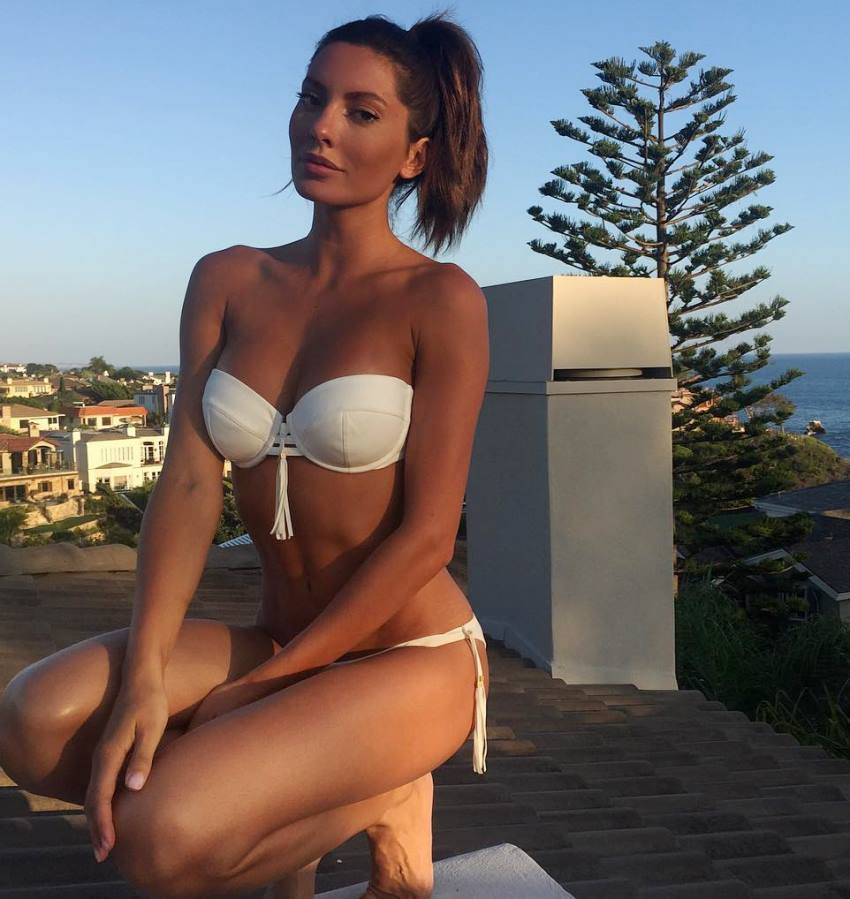 "I don't train to bulk, I train to be the best version of myself – healthy."
What we can learn from Oksana Rykova
Oksana Rykova's impressive figure can seem out of reach to many people, but she strongly believes anyone could achieve the same results as her – as long as there is consistency.
If you can be consistent, and not give up when you face an obstacle – then you too could reach your fitness goals.