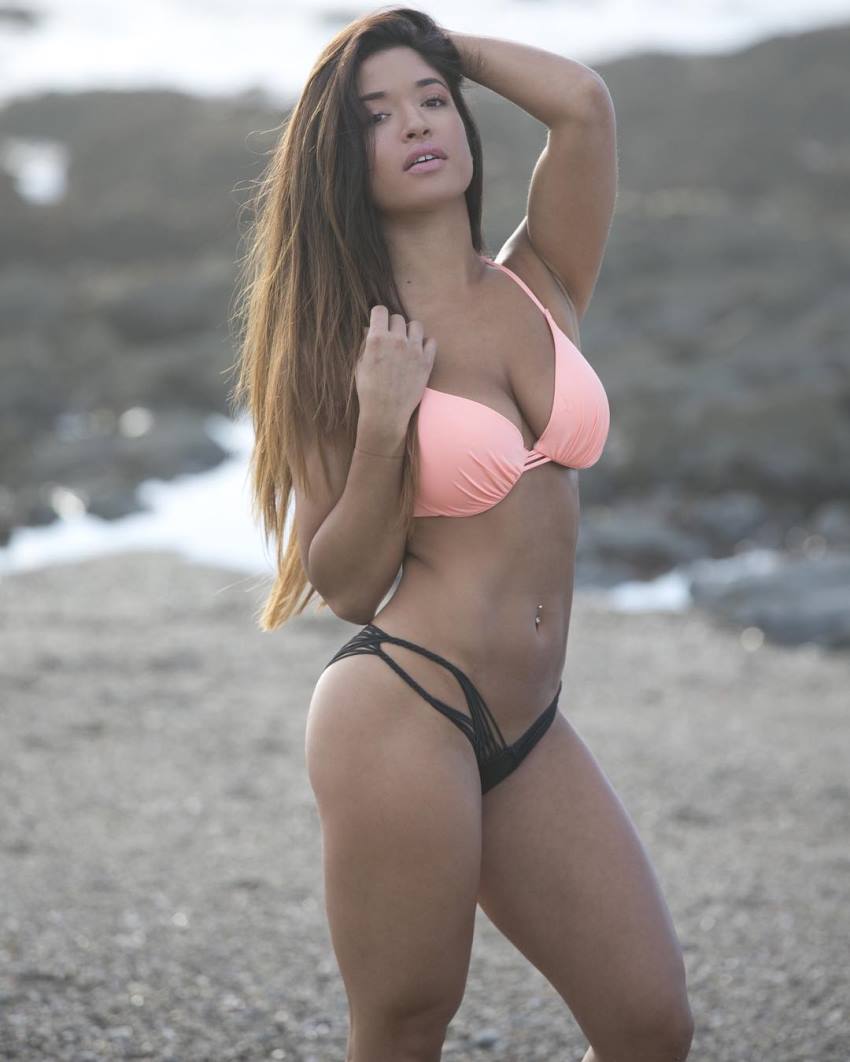 Noel Arevalo
Bikini Athlete, Online Coach, Powerlifter, Social Media Personality
Noel Arevalo is an NASM-certified personal trainer, bikini competitor, fitness model, and powerlifter. She found her way into fitness during a difficult period in her life, using weights as a means to escape the difficult issues she had to deal with.
However, fitness quickly became much more than just an escape for Noel. She became 'obsessed' with achieving progress in the gym, slowly building an awesome physique.
She also started sharing her journey with the online world; posting pictures and videos of her transformation. Many people related to her story, and as a result, she became famous online.
Noel takes great pride in her accomplishments so far, and looks forward to more challenges in the future – be it in her online coaching business, or on the bikini stage.
---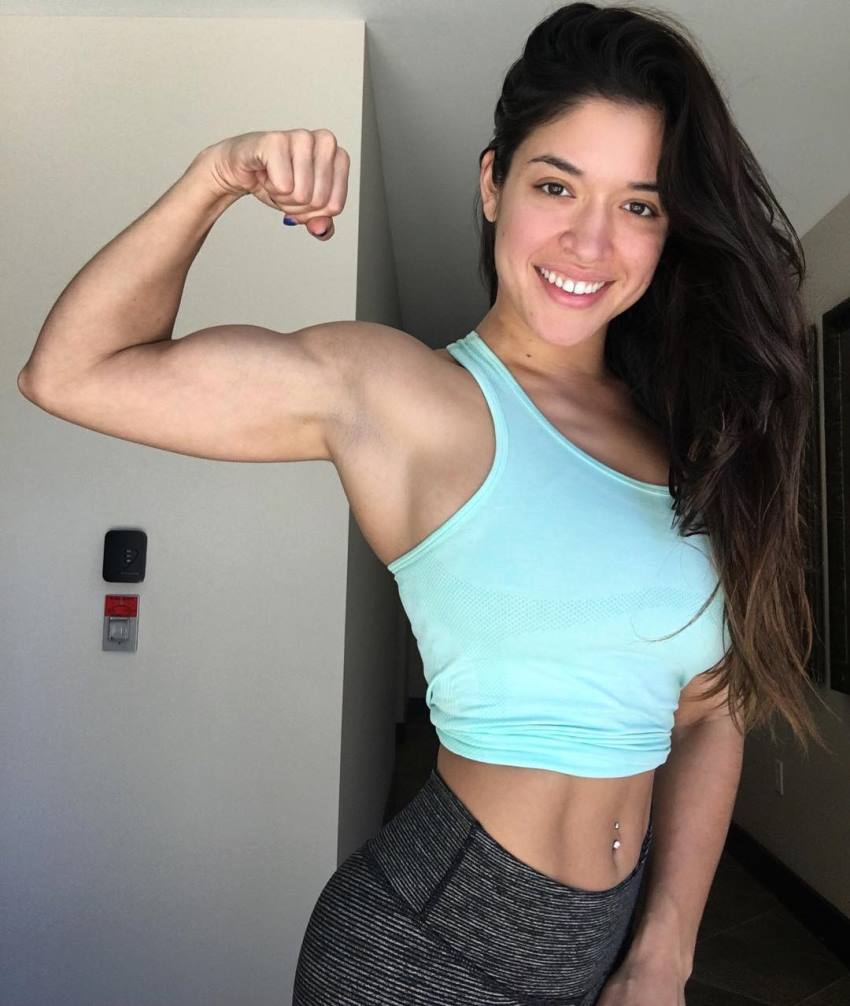 "How you spend each and every day is what contributes to your future. Choose wisely how you spend your time, is it benefiting your future or pushing you further away from it?"
Athlete Statistics
Full Name: Noel Arevalo
Weight
Height
Profession
Era
135 - 145lbs (61.2 - 65.8kg)
5'6" (167.5cm)
Bikini Athlete, Online Coach, Powerlifter, Social Media Personality
2010
| | |
| --- | --- |
| Weight | 135 - 145lbs (61.2 - 65.8kg) |
| Height | 5'6" (167.5cm) |
| Profession | Bikini Athlete, Online Coach, Powerlifter, Social Media Personality |
| Era | 2010 |
---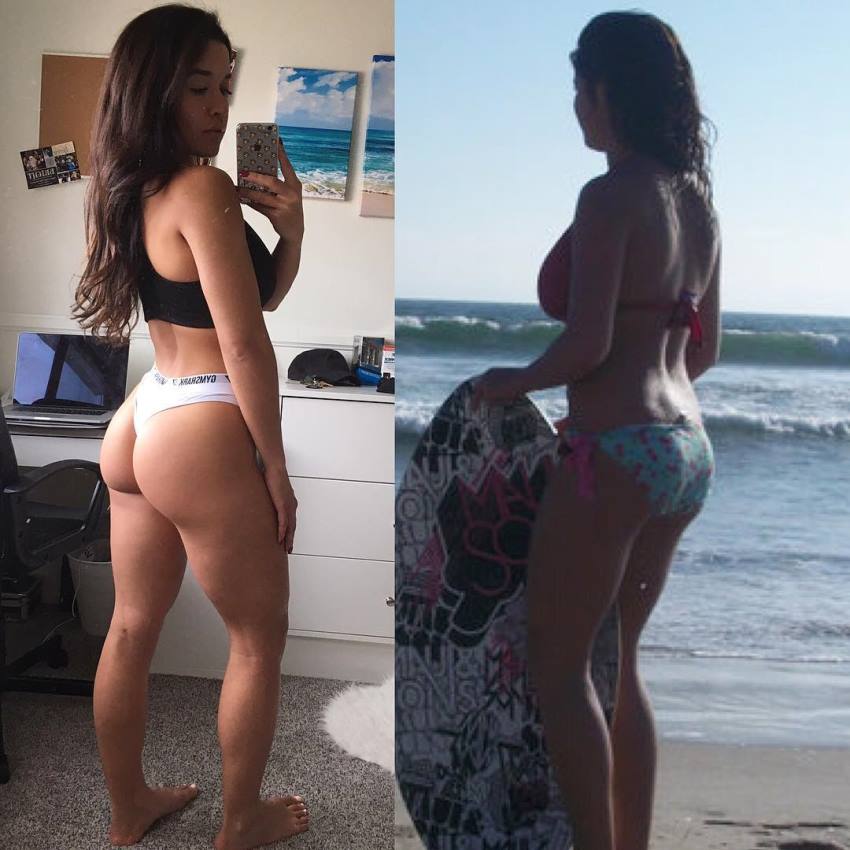 "Sometimes I find myself overwhelmed with life. I have to remind myself it's all a mindset and to embrace that feeling because being complacent is not living and you're not growing. Just breathe, do the best, and be the best you can."
Accomplishments
Sponsored Athlete
Online Coach
Entrepreneur (training and dieting programs)
Competitions
2015 GovCup Open Bikini D, 1st place
2015 NPC USA Championships, 16th place
---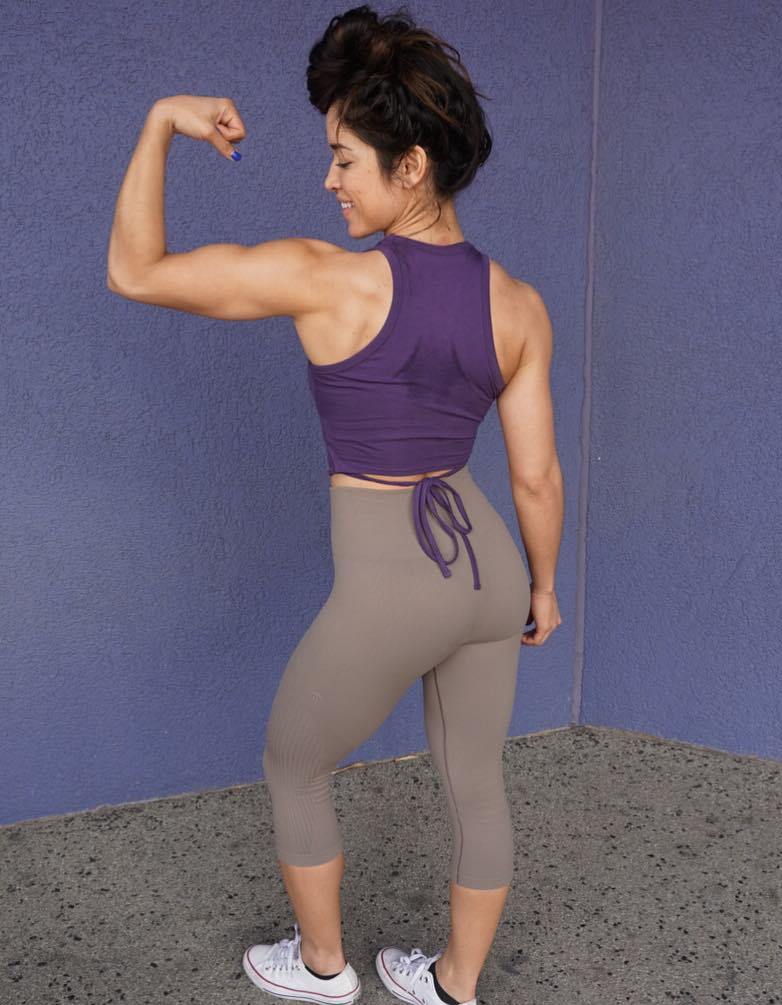 ---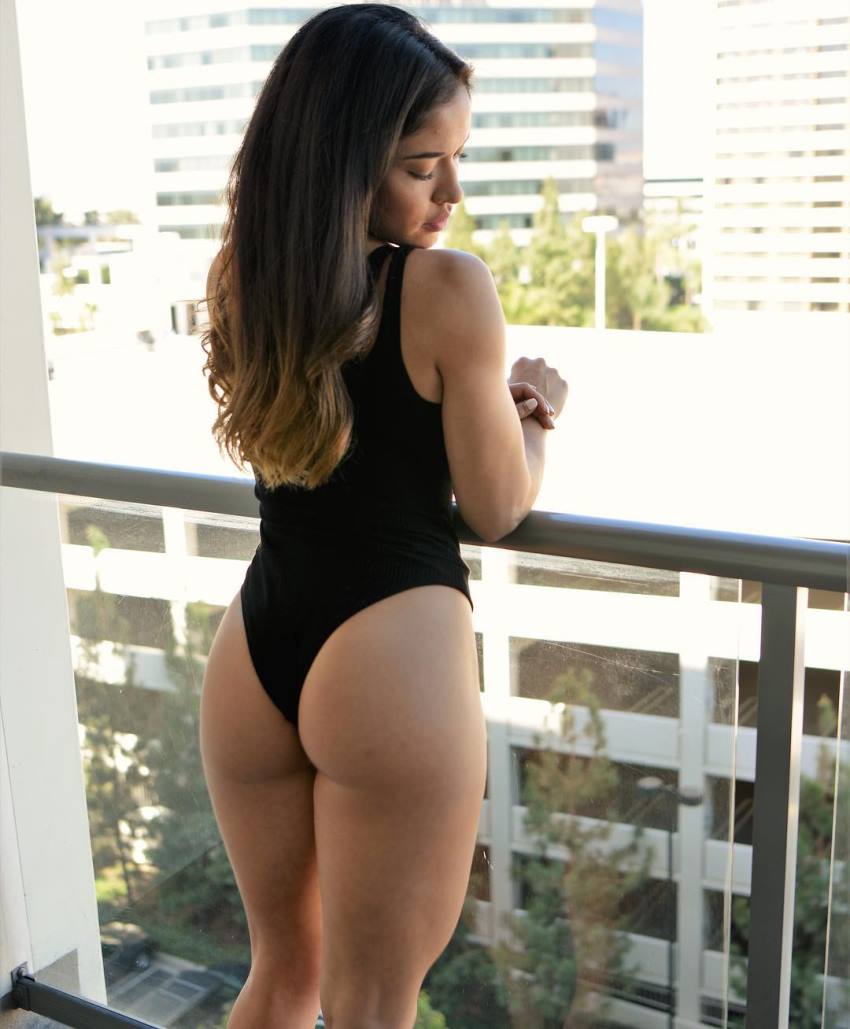 Training
Noel follows a structured training program, working out with weights five or six times per week. Along with doing cardio on three of those days. In the build up to a bikini contest, she increases the number of her cardio sessions to five times per week.
As for her preferred types of cardio, Noel likes to switch things up. There are times where she does only HIIT, and also times where she combines it with steady-state cardio.
Shoulder Workout
While she usually follows a standard 8-12 rep range, Noel likes to go a little bit lighter on weights when training shoulders; focusing on the 'pump' and 'burn' by doing a higher number of reps.
Shoulder Machine Press, 3 sets of 12 reps
Lateral Raises, 3 sets of 12-14 reps
Reverse Cable Crossovers, 3 sets of 12-16 reps
Rear Delt Dumbbell Flys, 3 sets of 12-14 reps
Front Delt Dumbbell Raises, 3 sets of 12-14 reps
---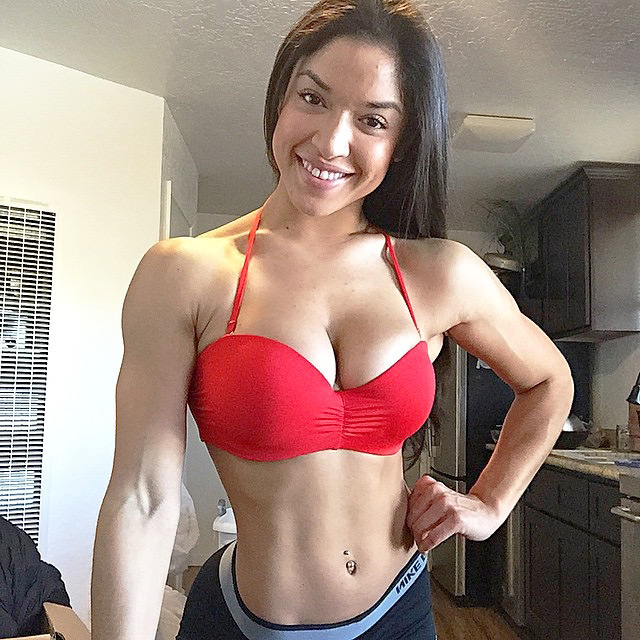 ---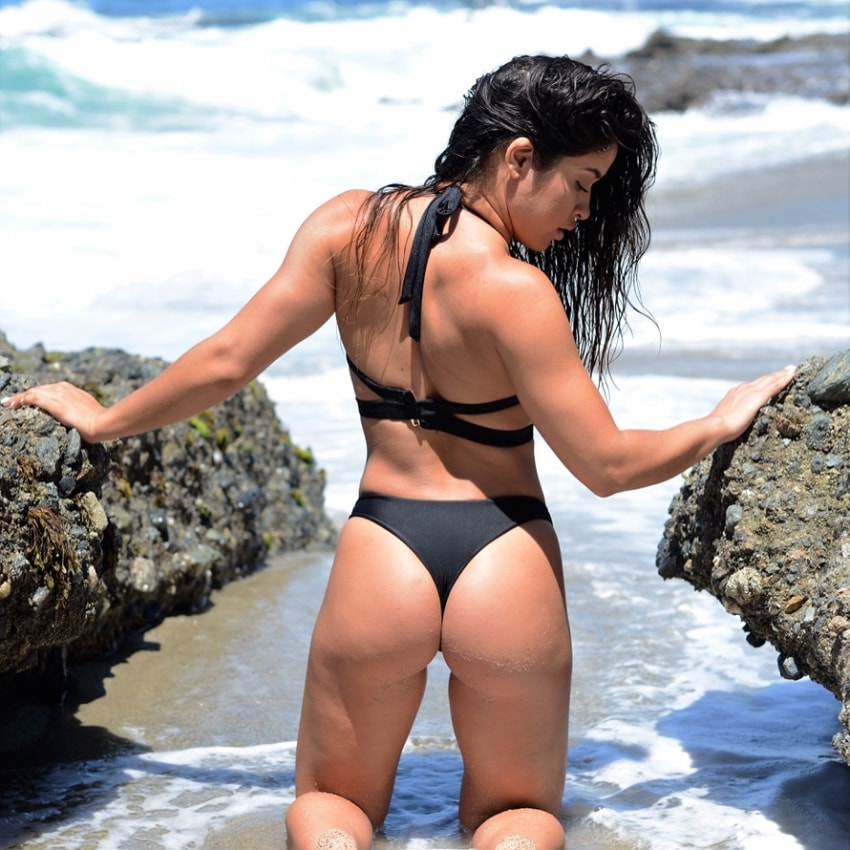 Nutrition
There isn't any secret when it comes to Noel's diet – she says it's all planning her meals ahead, and giving up on treats for most of the time.
Her diet includes eating lots of green vegetables such as spinach, lettuce, kale, and broccoli. For carbs, she eats quinoa, brown rice, whole wheat pasta, and sometimes potatoes.
Her protein intake comes from lean turkey, chicken, and beef. While the healthy fats come from foods such as egg yolks, avocados, and nut butter.
Supplements
BCAAs
Fish Oil
Magnesium
Zinc
---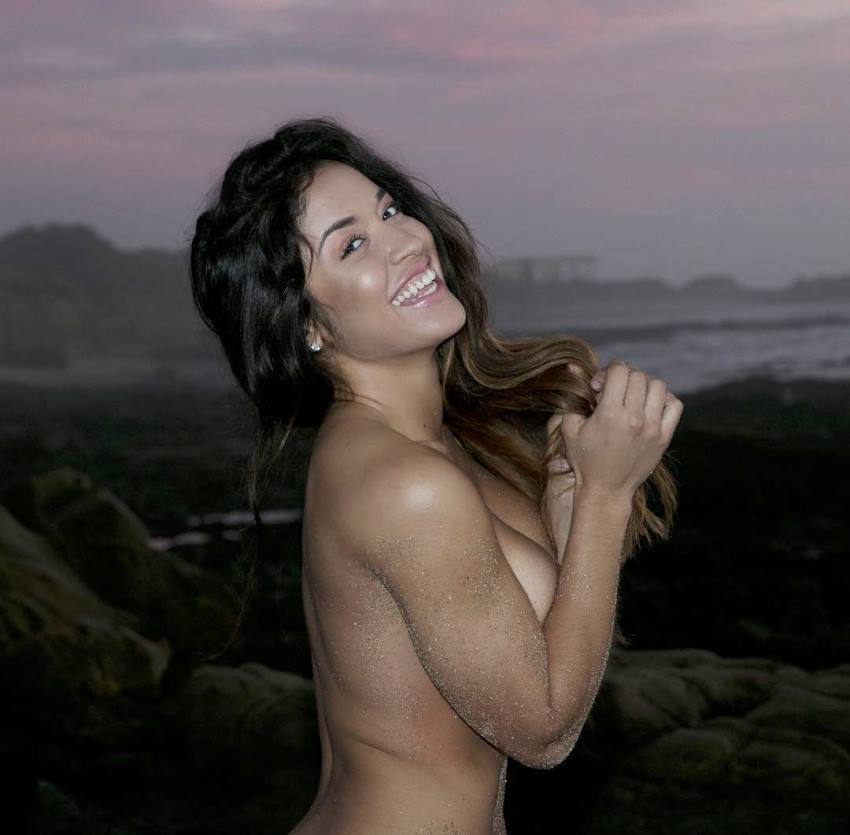 ---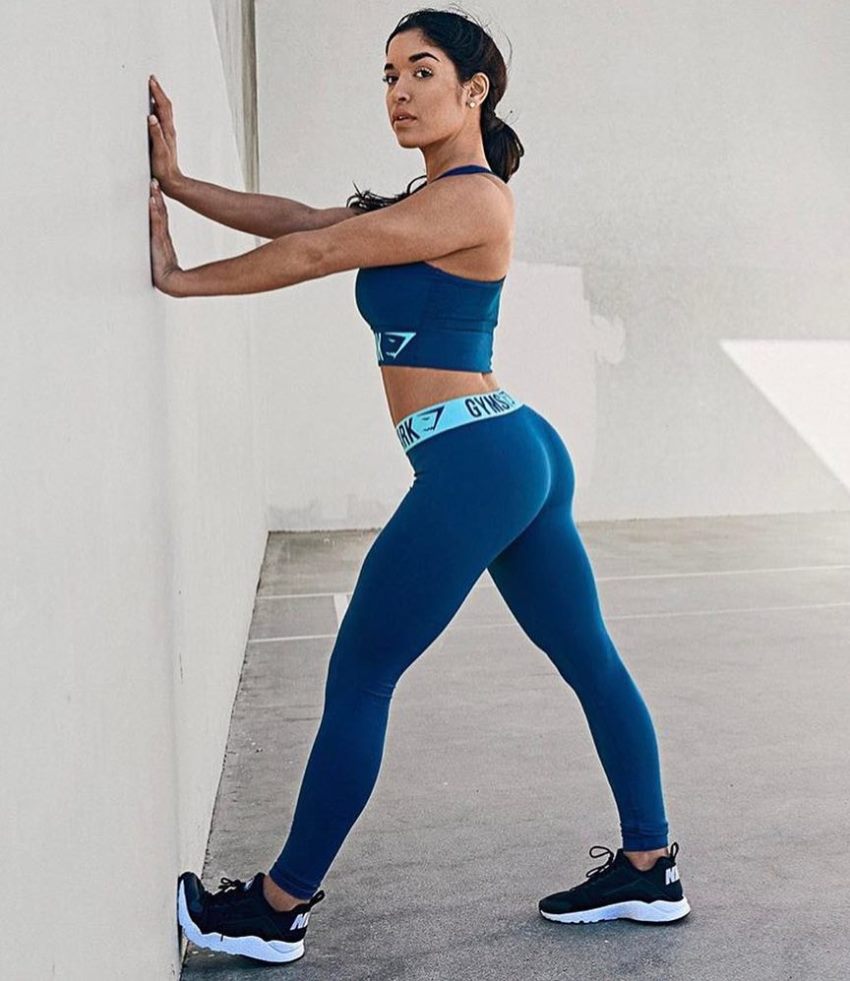 What we can learn from Noel Arevalo
Many athletes, like Noel, discover fitness after they go through some kind of adversity in their life. They channel their stresses and other negative emotions through 'the iron', which helps them feel better.
If you too struggle with a difficult period in your life, consider taking on a weight training program – it could help you 'sweat out' the frustrations you might be dealing with, and ultimately – allow you to lead a healthier, and happier life.