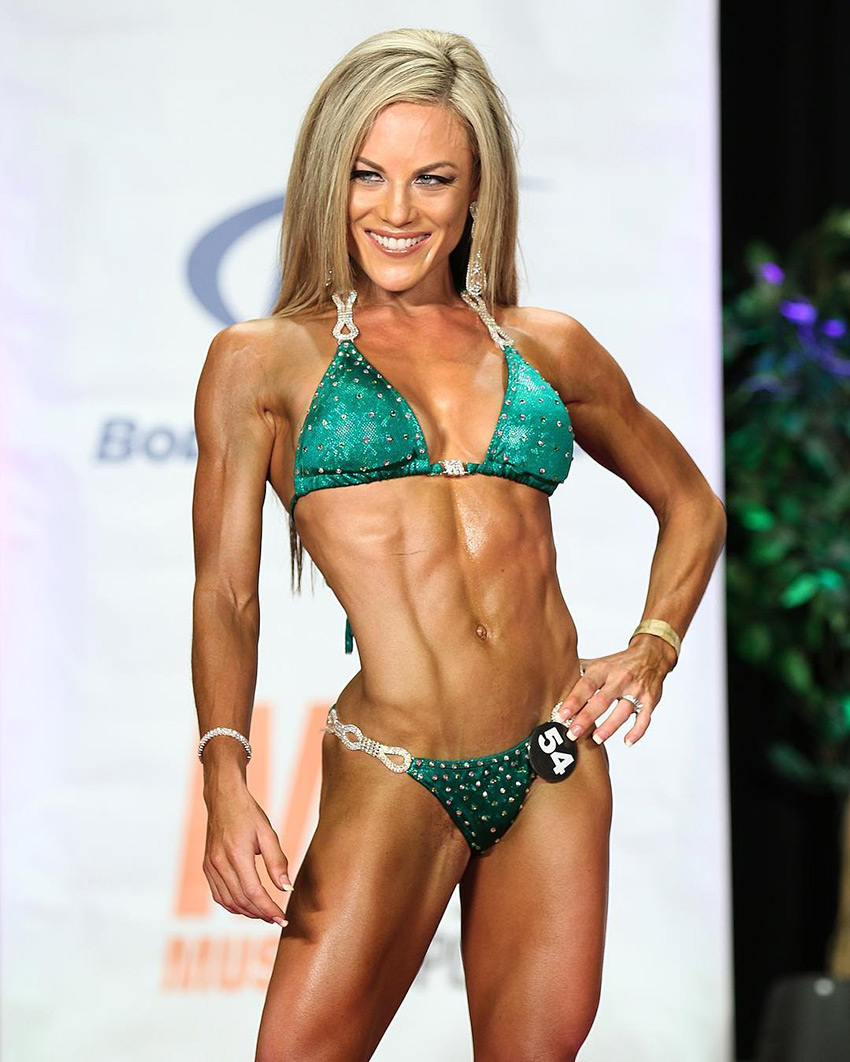 Niki Zager
Model, Bodybuilding Competitor, Social Media Celebrity
Niki Zager is a fitness model, bikini competitor, and social media celebrity from the United Stats of America.
She's become incredibly popular for her motivational posts online, where she often shares inspirational quotes and training advice to her fans worldwide.
Below is Niki's story, her stats, and her competition history.
---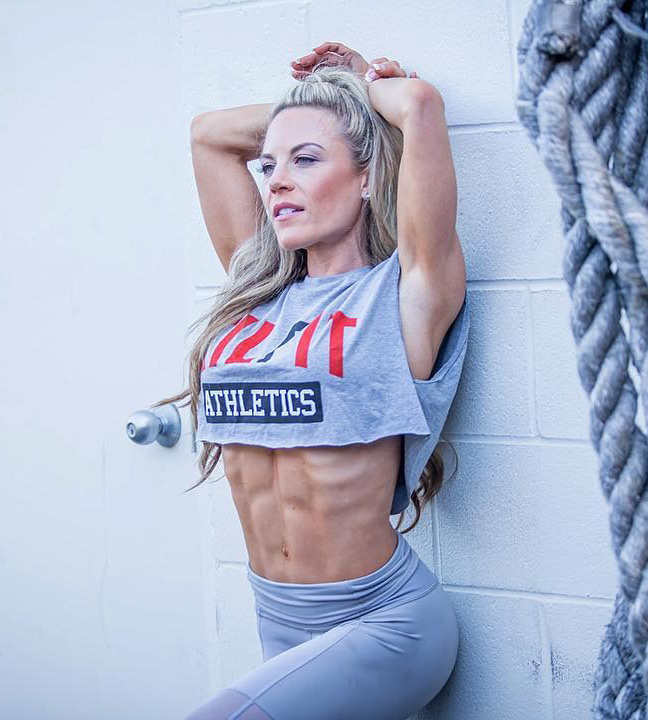 "We are here…and then we are not. Not to be foreboding, but to be realistic and rational, we do not know what day will be our last. Why not ground ourselves each morning to live that day as if it could be our last, putting 100% of your best energy out into the universe?

Why not pursue your dreams with fire and intent, with everything you've got, within your power? We only have one life, one shot to get after it! Make today count!"
Athlete Statistics
Full Name: Niki Zager
Weight
Height
Hips
Waist
Under 115lbs (52.2kg)
4'11" (150cm)
34"
24"
Thighs
Nationality
Profession
34"
American
Model, Bodybuilding Competitor, Social Media Celebrity
Era
2010
| | |
| --- | --- |
| Weight | Under 115lbs (52.2kg) |
| Height | 4'11" (150cm) |
| Hips | 34" |
| Waist | 24" |
| Thighs | 34" |
| Nationality | American |
| Profession | Model, Bodybuilding Competitor, Social Media Celebrity |
| Era | 2010 |
---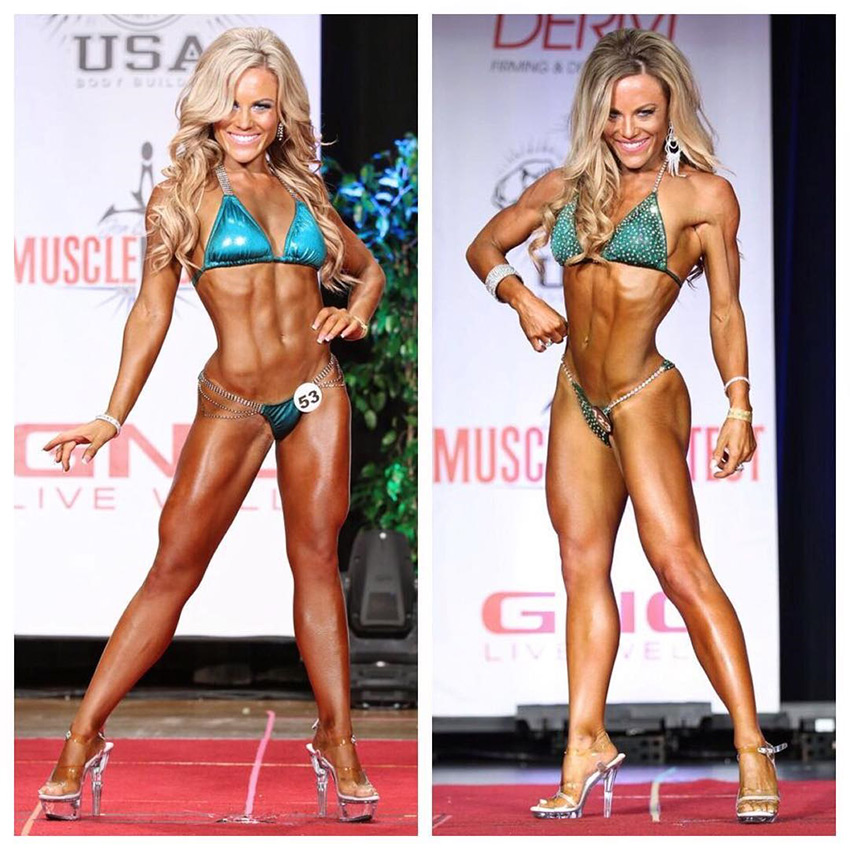 Accomplishments
Competitions
2017 NPC Southern California Championships – Bikini Class A 1st & Overall Winner
2017 NPC California State Championships – Bikini Class A 2nd
2017 NPC San Diego Championships – Bikini Novice Class A 1st; Bikini Class A 1st
2016 NPC Los Angeles Grand Prix – Bikini Novice Class A 9th; Bikini Class A 11th
2014 Orange County Muscle Classic – Bikini Novice Class A 4th; Bikini Class A 7th
2014 NPC Los Angeles Championships – Bikini Novice Class A 4th; Bikini Class A 5th
Personal Achievements
University of California Irvine – B.A. Psychology & Drama
Certified Personal Trainer – International Sports Sciences Association Accredited
---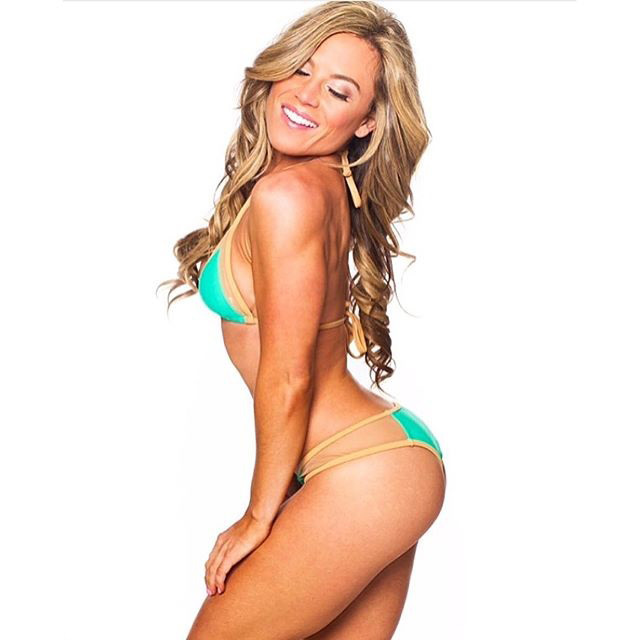 Biography
Early Years & Disadvantages
Nicole was born in Salt Lake City in 1988. She moved with her family to San Diego in 1993.  After playing soccer and softball when she was 5 and 6, she felt deep pain in her left hip.
She was diagnosed at age 7 with Legg Calve Perthes Disease and she was told she would never be able to run, do gymnastics, or any sort of high impact sports.
Niki had the choice of surgery or braces between her legs for 6 months. They flew around to 10 different doctors, and found one that recommended physical therapy and swimming as a treatment.
That's when Niki took the risk. Here father stood by her all they way, where he did physical therapy with her every night for 3 years.
Competitive Swimming
After several years of therapy, Niki was finally able to take part in sports again, so much so that she entered competitive swimming.
From the ages of 7-10, she was able to walk without crutches. This is when Niki took full advantage of her new strength and decided to begin cheerleading.
Niki carried on cheerleading while in high school, and at the same time she took up drama. As she loved to make people smile. Which also suited her high energy levels, as she needed a positive outlet.
Upon graduating from high school, Niki went into Psychology at UC Irvine in 2006 while keeping her love of theater alive. During college, she began to focus on other goals, such as exercise and nutrition.
Proving The Doctors Wrong
The doctors told her she'd never be able to run when she was younger. So, she wanted to prove them wrong. Niki did a 3 day breast cancer walk and a triathlon in 2009.
After graduation in 2010, she auditioned for Chargers, Ducks, and Kings. She got cut in the first round for both San Diego Chargers, and then the Anaheim Ducks. She persisted and succeeded to find a spot among the Ice Crew for the L.A. Kings.
Niki then stayed on the crew for 4 years and continued to pursue acting. However, things took a different turn for Niki, she started to become interested in competing in bodybuilding shows.
With a lot of training, and coaching, Niki was finally able to step on stage in her first bodybuilding show.
First Bodybuilding Competition
After her first competition in 2014, she fell in love with bodybuilding and decided to spread her love through for the sport through personal training.
She got her certification the same year and the idea of starting her own brand. This all came from her wanting to create an empowering movement in fitness – helping others.
With many successful years behind her, Niki has become a well-known fitness icon in the process, leading the way for others to live a healthy lifestyle. As Niki says, "I feel at home in the gym motivating others."
---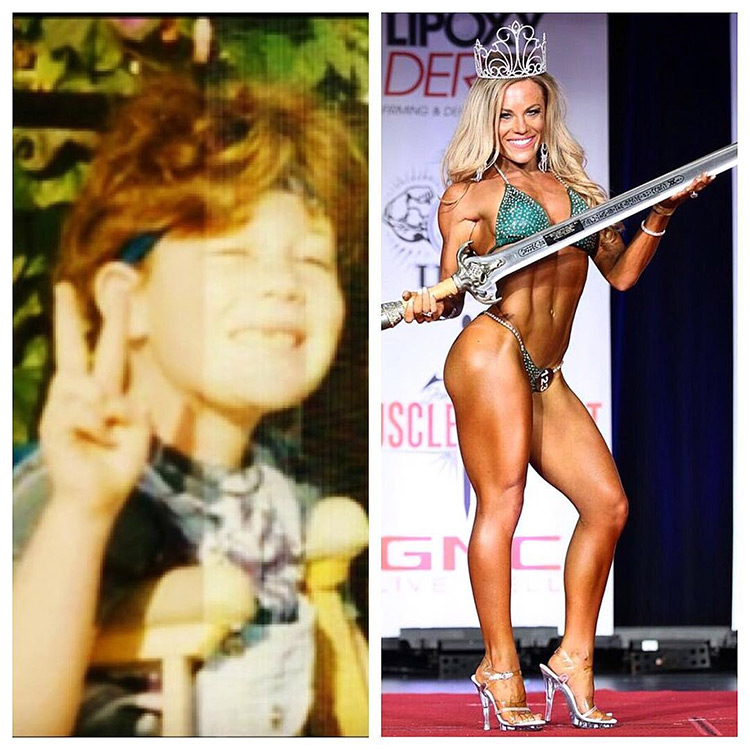 Niki Zager as a youngster before her transformation.
---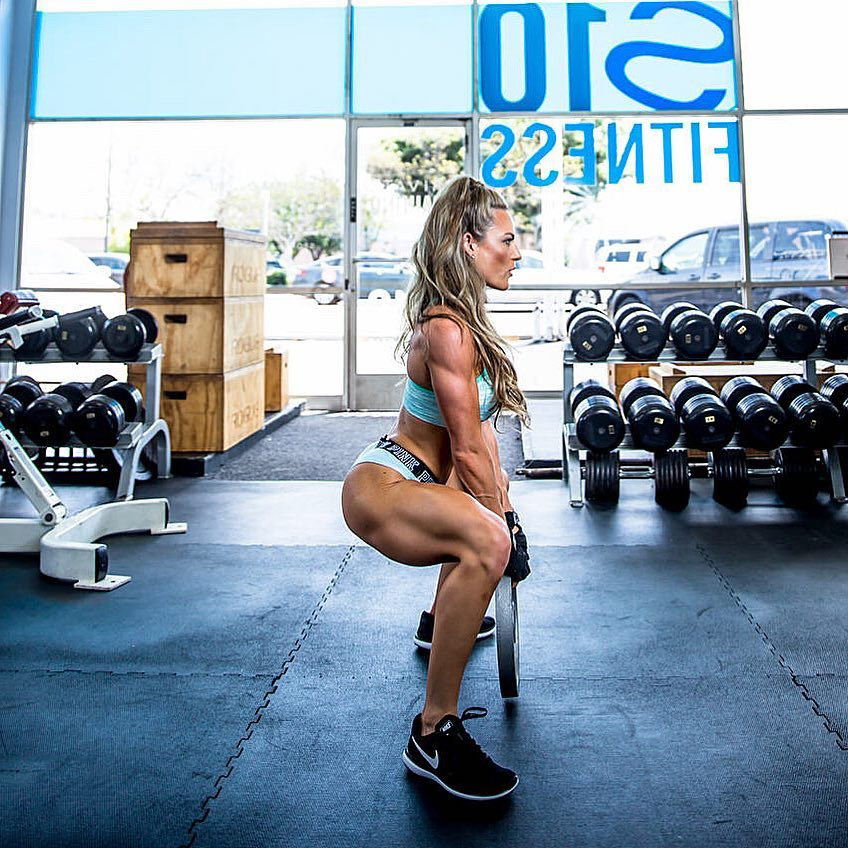 "More often than not competitors have a whole team of individuals who are experts in their fields, and passionate about what they do.

When you find the good ones, they genuinely love what they do, and helping you reach your goal! I know I would not be where I am today with my incredible team!"
Training
Like most pro athletes, Niki is no different when it comes to building muscle and losing fat. She pays close attention to the structure of her routine to get the best results.
Most days, Niki will perform resistance training at a medium intensity. Niki does this not to wast muscle, and over-work her body to the point of fatigue. She does this to maintain her her health, and long term goals.
Niki's Workout Routine
3 Sets, 15 Reps for every exercise. 
4 Circuits
Circuit 1
Arnold Shoulder Press
Dumbbell Row
Bicep Dumbbell Curls
Circuit 2
Lat Pulldown Machine – Wide Grip
Tricep Cable Pulldowns with straight bar
Straight Arm Cable Pulldown
Circuit 3
Barbell Hip Thrusts
Straight Leg Deadlift
Cable Glute Kickbacks
Circuit 4
Lying Hamstring Curl Machine
Curtsey Lunges with Barbell
Side Lunges with Barbell and Band
---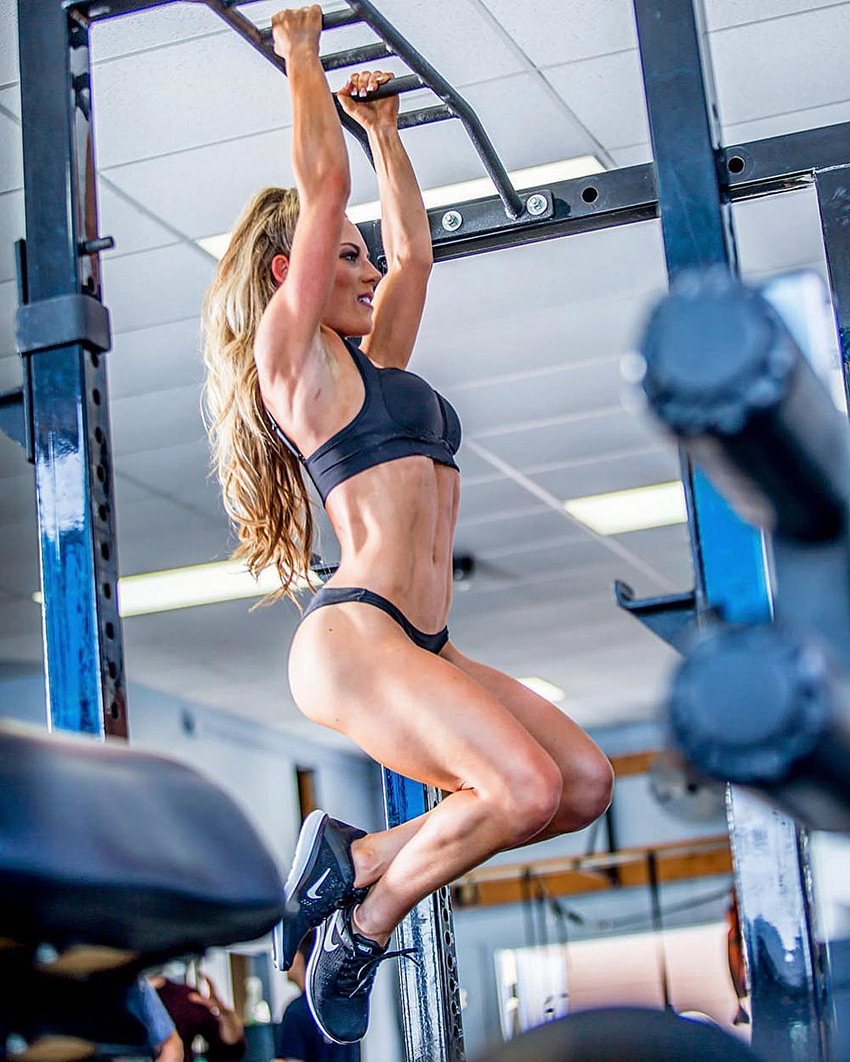 "It's about breaking boundaries and completely unleashing and embracing the fighter within you!"
---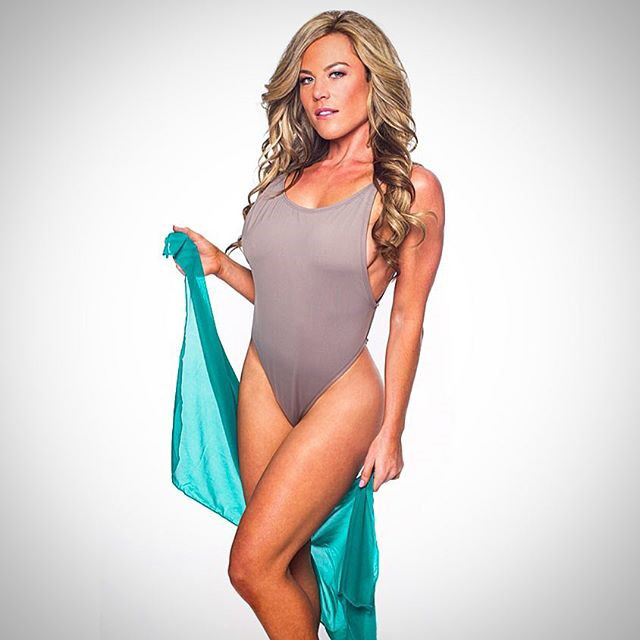 Nutrition
Balanced & Healthy
Eating lean proteins, complex carbs, and healthy fats such as avocados, nuts, and the occasional piece of salmon is the way Niki keeps herself in prime condition.
Doing this, Niki makes sure she gives her body everything she needs to repair her muscles after her intense workouts.
"You are what you eat. If you eat terrible, you will feel terrible. I'm a fan of balance and love to create personalized and attainable programs with my clients. Psychology of nutrition is important so I love getting my clients to see food as fuel. I want to make them excited to accomplish their own goal." – Niki Zager 
Niki's Diet Plan: 
Daily Diet Plan
Meal 1: Egg Whites, Lean Beef, Oatmeal, 1 cup greens
Meal 2: Egg Whites, Lean Beef, Baby Potatoes
Meal 3: Chicken Breast, Baby Potatoes, 1 TBSP Peanut Butter, 1 cup greens
Meal 4: Lean Steak, Baby Potatoes, 1 cup greens
Meal 5: Chicken Breast, Baby Potatoes, 1 TBSP Peanut Butter, 1 cup greens
Meal 6: Lean Beef, Baby Potatoes, 1 cup greens
Meal 7: Lean Steak, 1 cup greens
---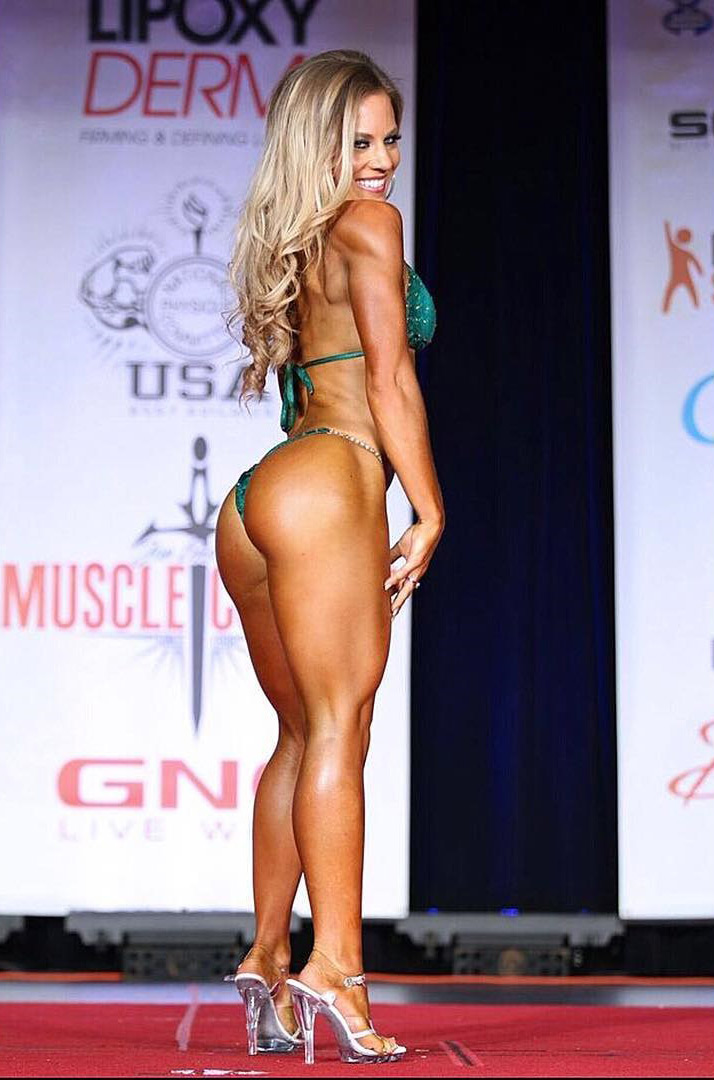 "My dad and my coaches are the main influences in my life. My dad has always been my biggest support and my #1 fan. He has a ton of wisdom and I admire the way he lives his life. It is a beautiful example of work/life balance, while still pursuing all his work and personal passions. My coaches Pete and Meriza have believed in me from day 1, and I see through example what it could look like to build a reality from dreams."
Idols and Influences
Niki's Motivation
After many ups and downs, and times of tiredness and lack of motivation, Niki is proud to say that she's come out on top, and all thanks to her willingness to move forward and turn up at the gym.
Below is Niki talking about how staying consistent is the only way you can create your ideal physique;
Niki's Advice
"Out of the thousands of times I've been to the gym in my lifetime there are five times I remember vividly, like it was yesterday and I could walk you through from the moment I parked my car to the moment I left in great detail.
They were life changing workouts, and guess what? Each one of them were also the five times I least wanted to go to the gym, but I went anyway. My point is this, sometimes we all don't feel like going, duh!
We are tired, lazy, something better came up, you were invited somewhere, you found an excuse by the time 5 pm rolls around and it's time to go etc. we all do this, we're human. But ironically there is something very special that happens when you go anyway.
You push through a wall you may have never imagined you could get through. You find your inner strength. You realize you can do it. You get closer to your why, which makes you more in line with you soul and purpose. You breath easier, you feel proud. You start to find that consistency pays off. You start to believe in yourself and release the value of commitment, hard work and dedication. You start to realize anything is possible." – Niki Zager
---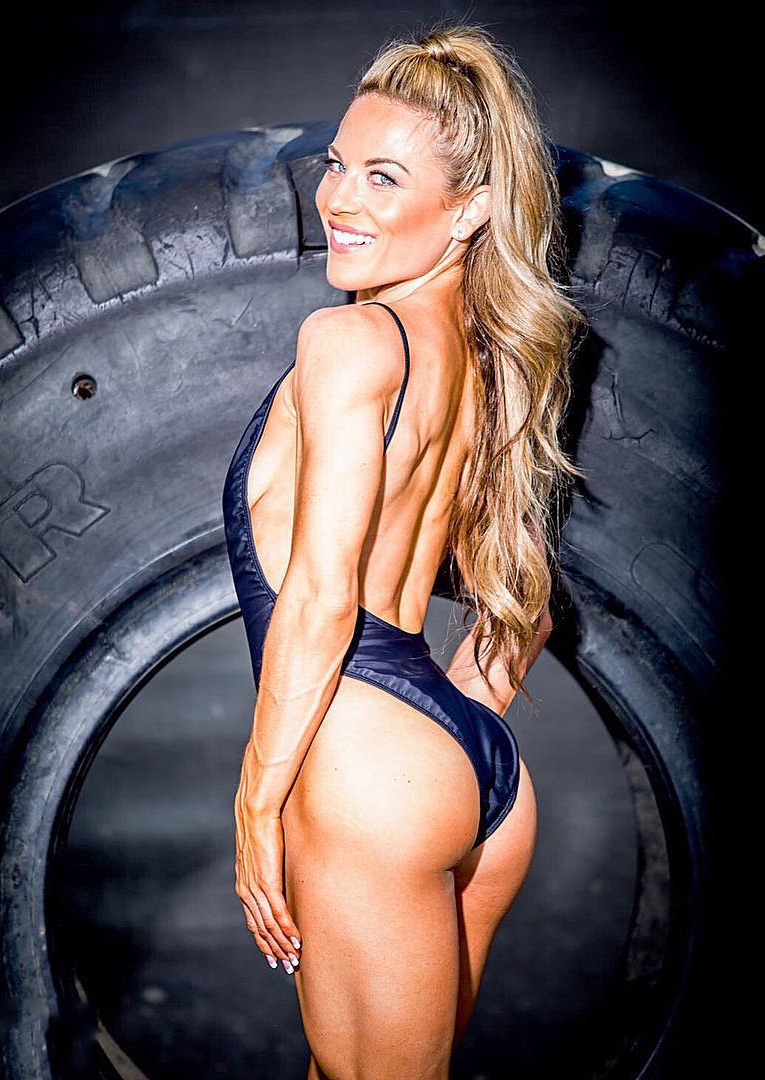 "We don't always succeed the first time around. That's just life. Often times the greatest accomplishments are not handed to us, it takes hard work, consistency, openness to grow and learn, and never give up! I'm proud to announce that I didn't give up."
What we can learn from Niki Zager
What we can learn from Niki Zager is that if you have a dream, you should never lose sight of why you started and keep pushing forward.
Week after week, gym session after grueling gym session, Niki finally made her dream into a reality.
If you want to make your goals come true, it might help to keep Niki's story in mind. You never know, it might be the motivation you need to keep pushing forward. In Niki's own words; "consistency pays off!"
"Before you even step foot in a gym, my advice is to know why you want to start. What is your why? Understand the process doesn't happen overnight and you must have patience and trust in yourself and your trainer. There will be days that you don't want to do it, and those are the best days to do it anyway." – Niki Zager