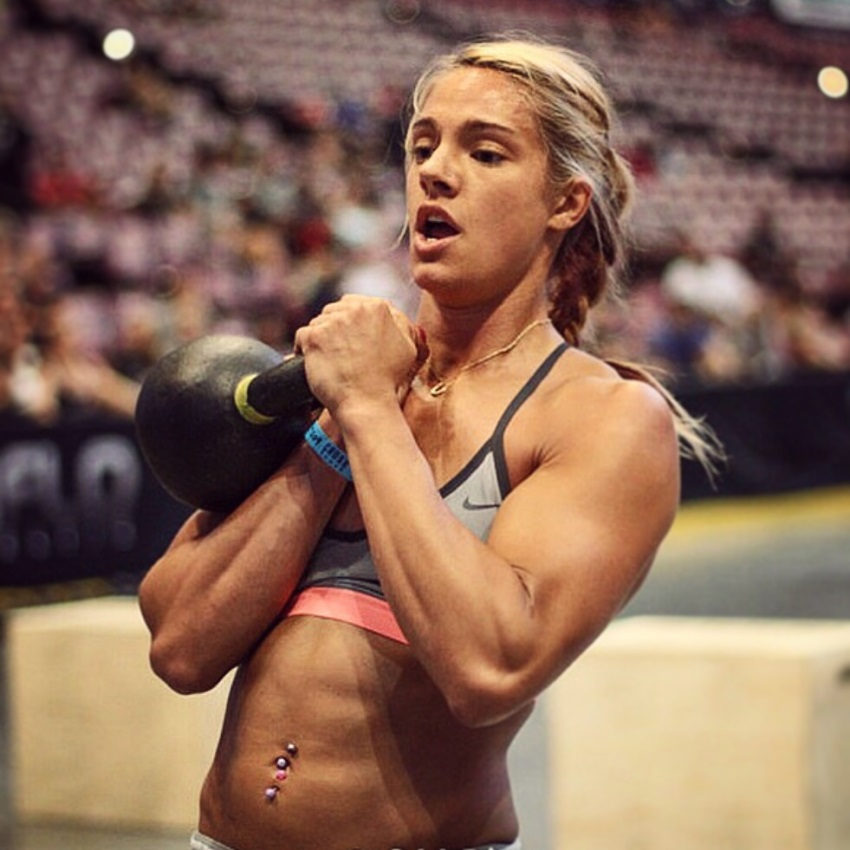 Nicole Capurso
CrossFit Athlete, Personal Trainer
Nicole Capurso is a CrossFit athlete who's won a string of competitions and titles, including the title of the 2016 Crossfit Super Regional Team Champion (South).
Growing up as a basketball fanatic, Nicole first started gaining prominence online after she earned her Exercise Science Diploma. That's when decided to use her newly attained knowledge, to create an online fitness blog. This decision saw her rise in popularity; attracting numerous readers and online fans.
By the age of 26, she became a certified online trainer, nutritionist, and one of the leading CrossFit athletes in her region.
This is her story:
---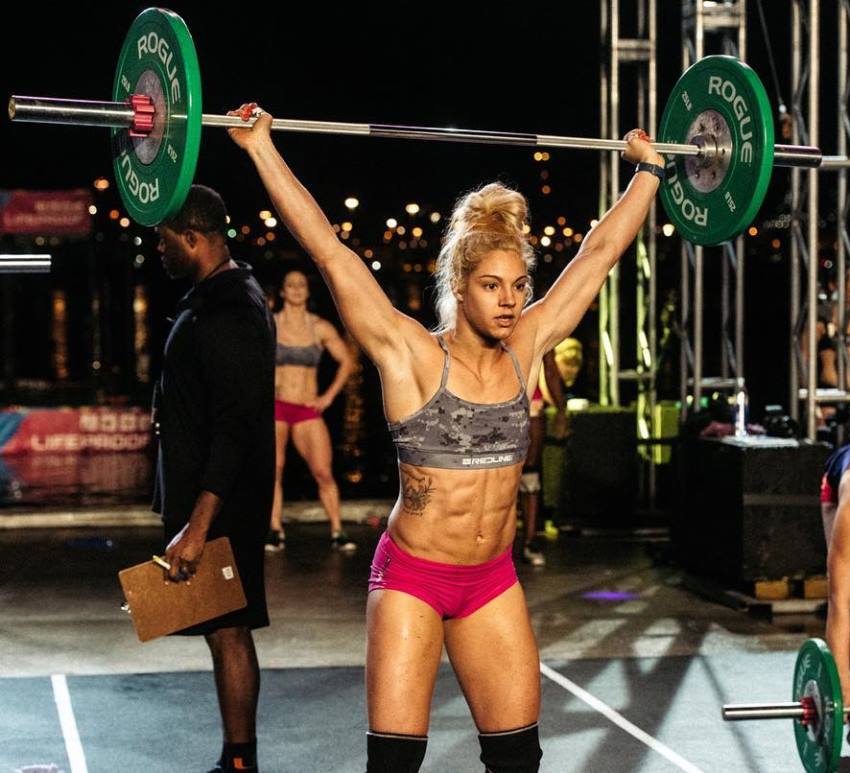 "Show them your attitude, your past, your scars, and your fight. They don't even have to understand, but you better show them."
Athlete Statistics
Full Name: Nicole Capurso
Weight
Height
Year of Birth
Nationality
145 - 155lbs (65.8 - 70.3kg)
5'8" (172.5cm)
1991
American
Profession
Era
CrossFit Athlete, Personal Trainer
2010
| | |
| --- | --- |
| Weight | 145 - 155lbs (65.8 - 70.3kg) |
| Height | 5'8" (172.5cm) |
| Year of Birth | 1991 |
| Nationality | American |
| Profession | CrossFit Athlete, Personal Trainer |
| Era | 2010 |
---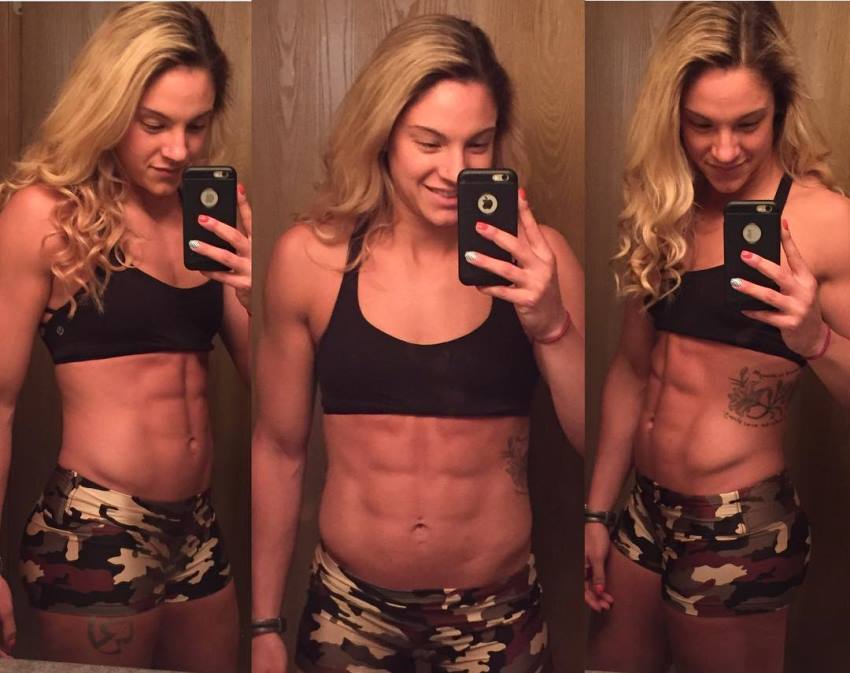 "I love being a teammate. It's in my blood, it's all I know. I do not thrive in an individual setting, and often find it difficult to have individual goal driven motivation."
Accomplishments
CorssFit & Basketball
Division 1 basketball, Hofstra University ('08-'12)
3rd All Time in School History: 3-pointers made (208)
8th All Time in School History: games played (119)
2013 Crossfit Regional Team competitor (North East)
2014 Crossfit Regional Individual competitor (Mid Atlantic)
2015 Crossfit Super Regional Individual competitor (Atlantic)
2016 Crossfit Super Regional Team Champion (South)
2016 Crossfit Games Team Athlete
5x USAW National meet qualifier
Athlete for the Miami Surge in the NPG
Certifications
NCSF Personal Trainer
NCSF Sports Nutrition
Crossfit Level 1
Crossfit Kids
USA Weightlifting Level 1
Equinox Pre and Post Natal Training Certified
Benchmark Statistics
Back Squat – 270 lb
Clean and Jerk – 230 lb
Snatch -180 lb
Deadlift – 340 lb
Fran – 2:31
Helen – 7:53
Sprint 400m – 1:17
---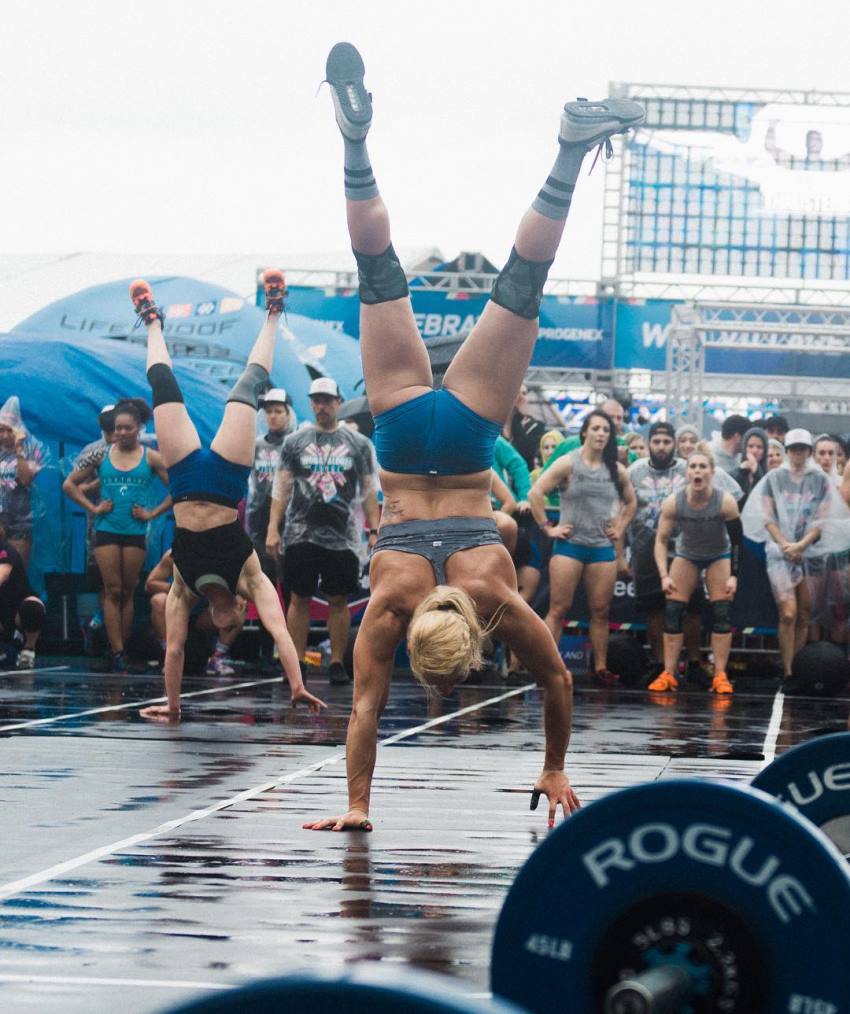 "Enjoy the climb. Then enjoy the view."
Biography
Passion for Basketball
Born and raised in Staten Island, New York, Nicole Capurso was an enthusiastic basketball player as a child. Her love for the game was best described by her own words – Nicole said; "it consumed my life." As a result, she started playing for local basketball teams at the age of 8, and later, for the AAU team in the New York City.
Because of her outstanding performances, Nicole was offered a full athletic scholarship to play for Hofstra University basketball team. She gladly accepted the offer, and became a professional basketball player.
CrossFit Discovery
While at Hofstra University, Nicole slowly started to develop an interest in physical fitness and health. This saw her explore different areas in sports – running fitness boot camps, and interning in the University's gym.
It was during this time, she discovered CrossFit while interning at one of the CrossFit gyms. She was amazed by the competitive aspect of the sport, determined to try it for herself.
Slowly but surely, Nicole transitioned from being an avid basketball player to becoming a full-time CrossFitter.
By the time she graduated from college, Nicole knew what she wanted to do for a living. She wanted to combine her knowledge on fitness and nutrition with her passion for CrossFit, and in turn, grow a career out of it.
---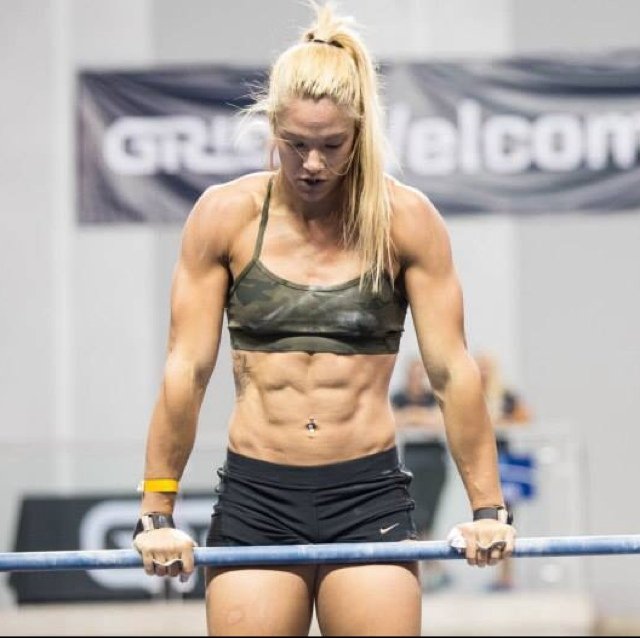 ---
Fitness Coach
Nicole's first step towards reaching her goal was to create a fitness blog. She started posting nutrition and training related advice online, slowly building up her audience. Meanwhile, she trained hard in one of the CrossFit gyms, sculpting a strong and aesthetic physique.
Over time, she'd attracted a cult of following, not only on her blog, but also on her newly-created social media site, where she regularly posted pictures of her progress in the gym.
By 2016, she became a reputable fitness coach, and nutrition expert, holding the NCSF Personal Trainer, and the NCSF Sports Nutrition certifications.
CrossFit Competitions
While Nicole worked her blog, she also devoted her time to CrossFit. She began participating in CrossFit games, and within months, she tasted success.
Between 2013-2016, she had won a number of competitions and titles, the most notable being the 2016 CrossFit Super Regional Team Champion (South), and the 2014 Crossfit Regional Individual competitor (Mid-Atlantic).
She also set several personal strength records, lifting a 270lbs squat and a 340lbs deadlift during this time.
---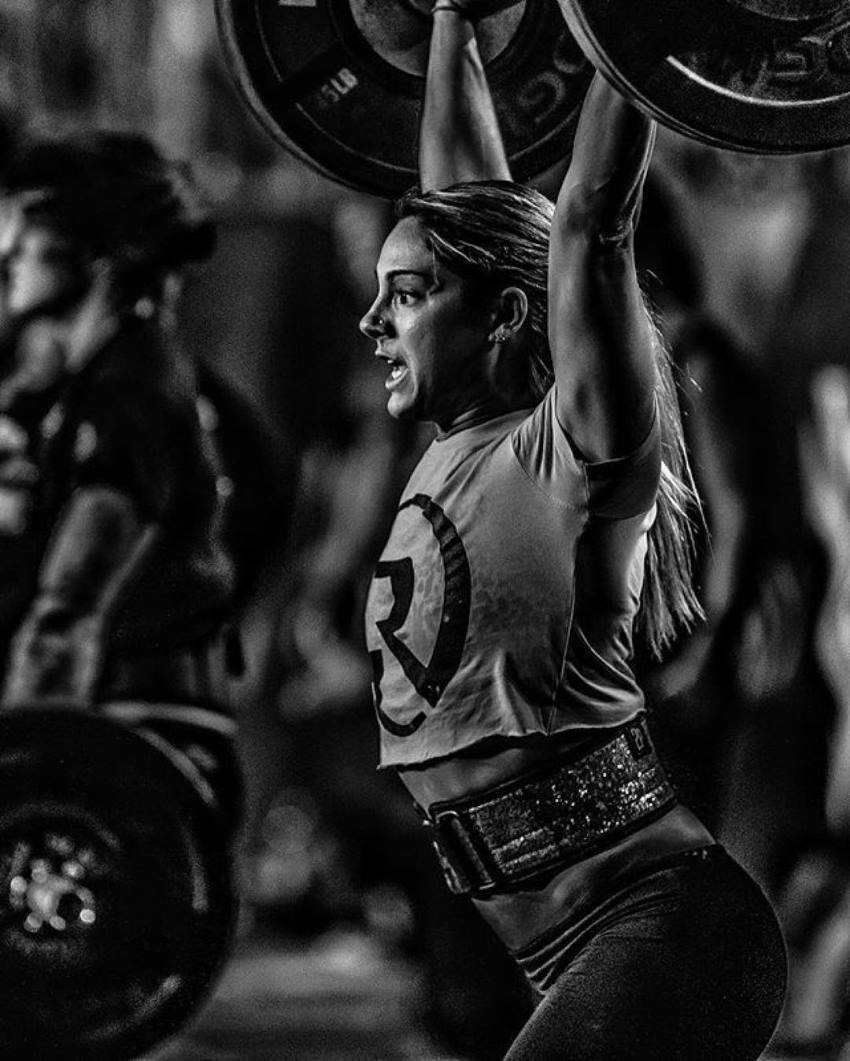 "Dear legs, stay long. Dear hands, stay strong."
Training
Nicole usually trains six times per week, with heavy, compound lifts being the cornerstone of her workouts.
She likes to go for a lower number of repetitions; somewhere between 4-8. According to her, six would be the ideal number for both an increase in strength, and muscle hypertrophy.
These are some of her favorite exercises:
Snatch
Clean and Jerk
Sprints
Barbell Back Squats
Romanian Deadlifts
Bench Press
---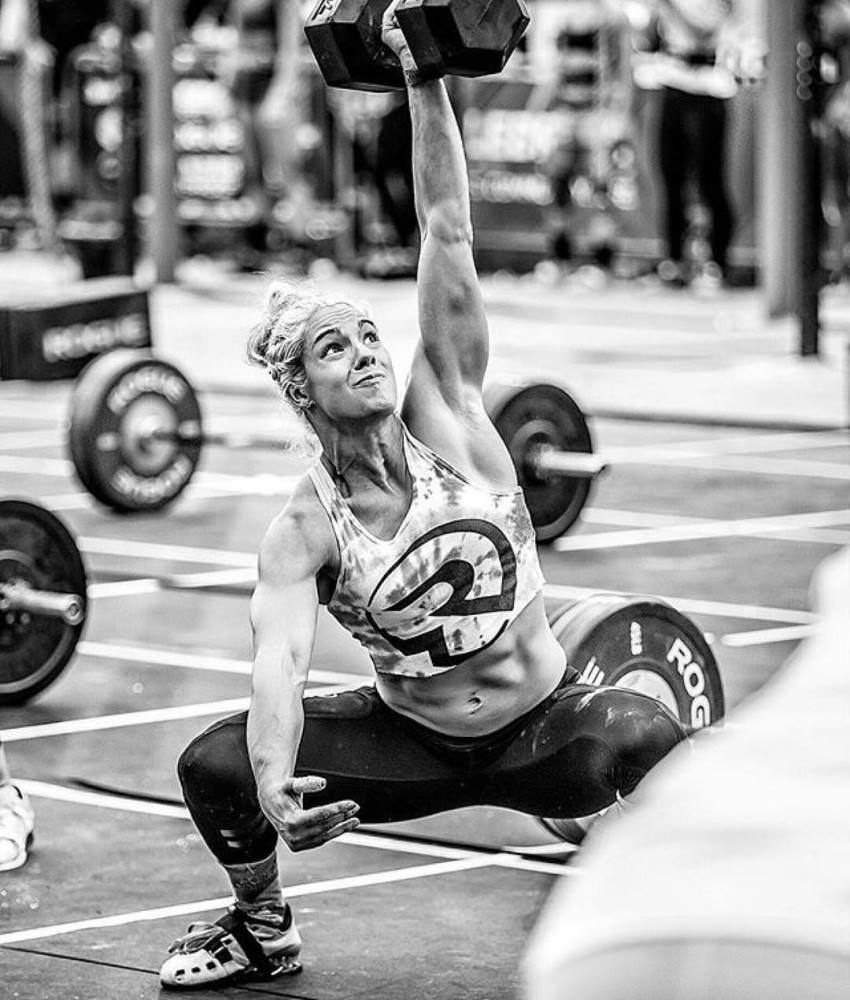 Nutrition
Increased Carbs
In the beginning of her CrossFit journey, Nicole was practicing a paleo diet, like many CrossFit athletes. This particular diet allows the user to use fat as a source of fuel, instead of carbohydrates.
However, Nicole said that her body didn't respond well to Paleo. She explained; "This is what I understood to be how an athlete was supposed to eat – simply because Paleo is the 'be all, end all' in the CrossFit community and I thought that was what I had to be doing.  
What I didn't realize was how little carbohydrates I was eating (really only sweet potatoes and fruit) and how much fat (avocados, nuts) I was eating.  This is almost inevitable on a Paleo diet because it leaves you with a limited amount of carbohydrate dense foods and a ton of foods that are filled with fat.  This works for some people, and I am not knocking it.  I just found that personally, my body did not respond well physically, nor feel great eating this way." – Nicole Capurso
After she changed her diet to one that was 'carbohydrate-friendly', Nicole noticed an immediate increase in her strength.
IIFYM Diet
Nicole stumbled across IIFYM (If It Fits Your Macros) diet during her preparations for the 2014 Weightlifting Nationals Competition. She had to cut down 15 lbs, and one of her coaches introduced her to this particular diet. Initially hesitant to the IIFYM approach, Nicole saw her weight drop down 15 lbs in just two months after starting a new diet. Moreover, she didn't lose any strength during the process.
According to Nicole, all of this was possible because she correctly proportioned her macronutrients. She said that when she did that, her metabolism "skyrocketed", and her body became a "fat-burning machine"; allowing her to eat a lot more calories, while maintaining her body composition. Most importantly, she didn't burn out mentally, as she could eat everything she wanted – as long as it was in line with her daily macronutrient intake.
As a result of the IIFYM diet, Nicole became stronger than before, as she said; "I am leaner and stronger than ever, I feel lighter and more in control of my body in gymnastics movements, all of my lifting numbers have gone up, and my energy levels have increased significantly."
Generally speaking, Nicole eats 'clean' six days out of the week, reserving one day for eating whatever her body craves.
---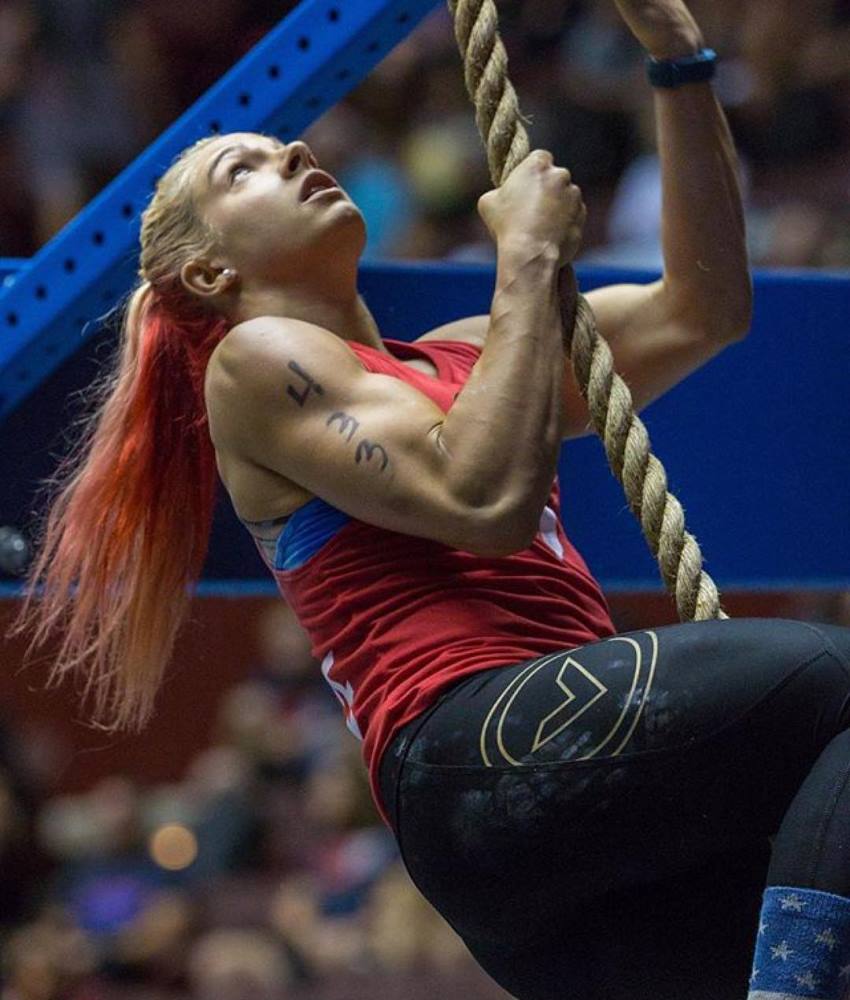 ---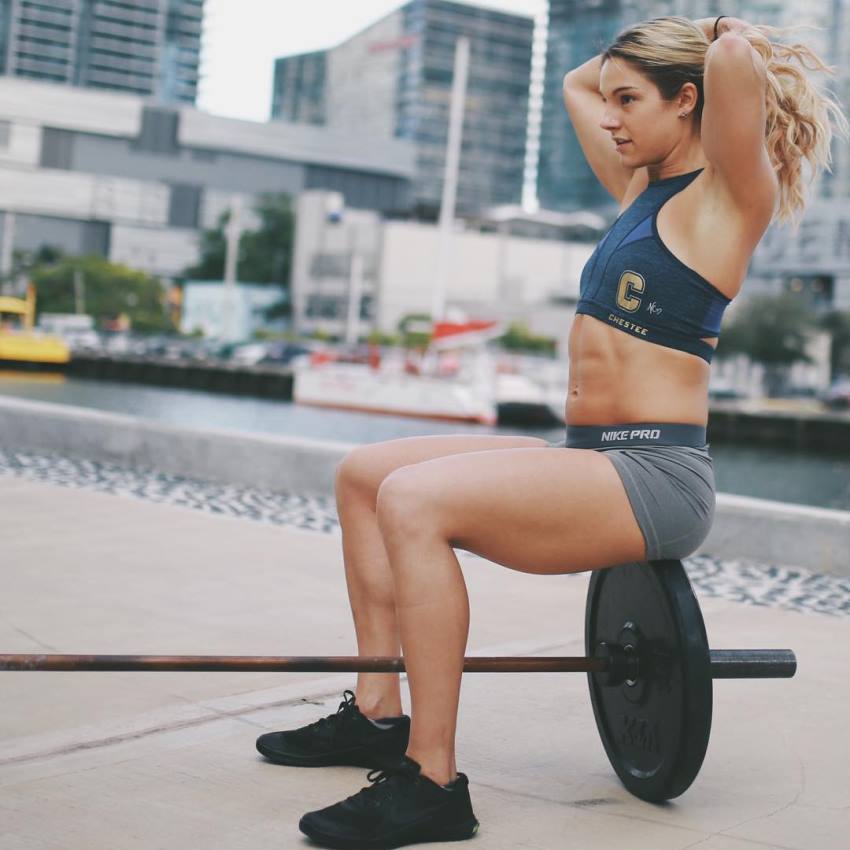 What we can learn from Nicole Capurso
From an aspiring basketball player, to a CrossFit athlete with a blossoming career, Nicole has stuck with one principle throughout her entire journey – staying consistent. Whenever she had a goal, she would do whatever it takes to reach it; no matter how long it would take.
This kind of mentality is something you too could adapt, because it's one of the only ways to get anything you want in life – work hard and stay consistent.