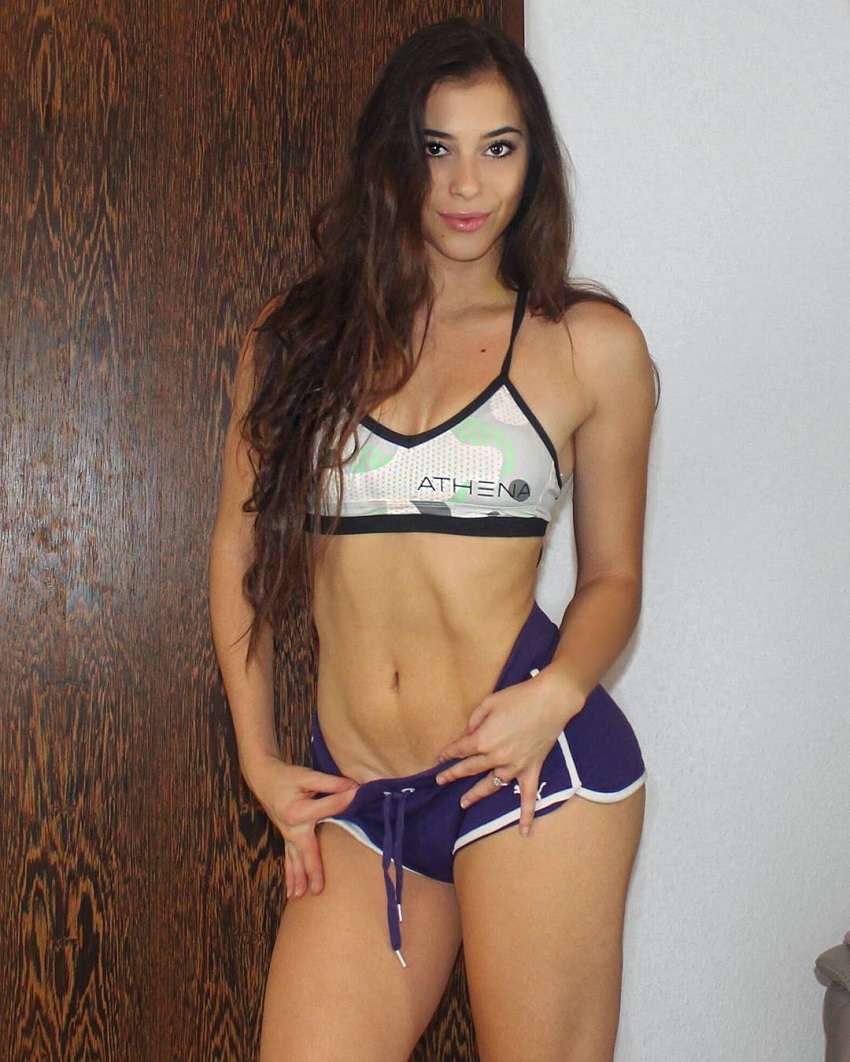 Mirjam Cherie
Fitness Model
Mirjam Cherie is a fitness model and brand ambassador from Germany. With her curvy physique and huge following on social media, Mirjam sets an example for everyone who follows her.
However, Mirjam didn't always plan on starting a career in fitness – she initially started training just to fix her back pain.
This is her story:
---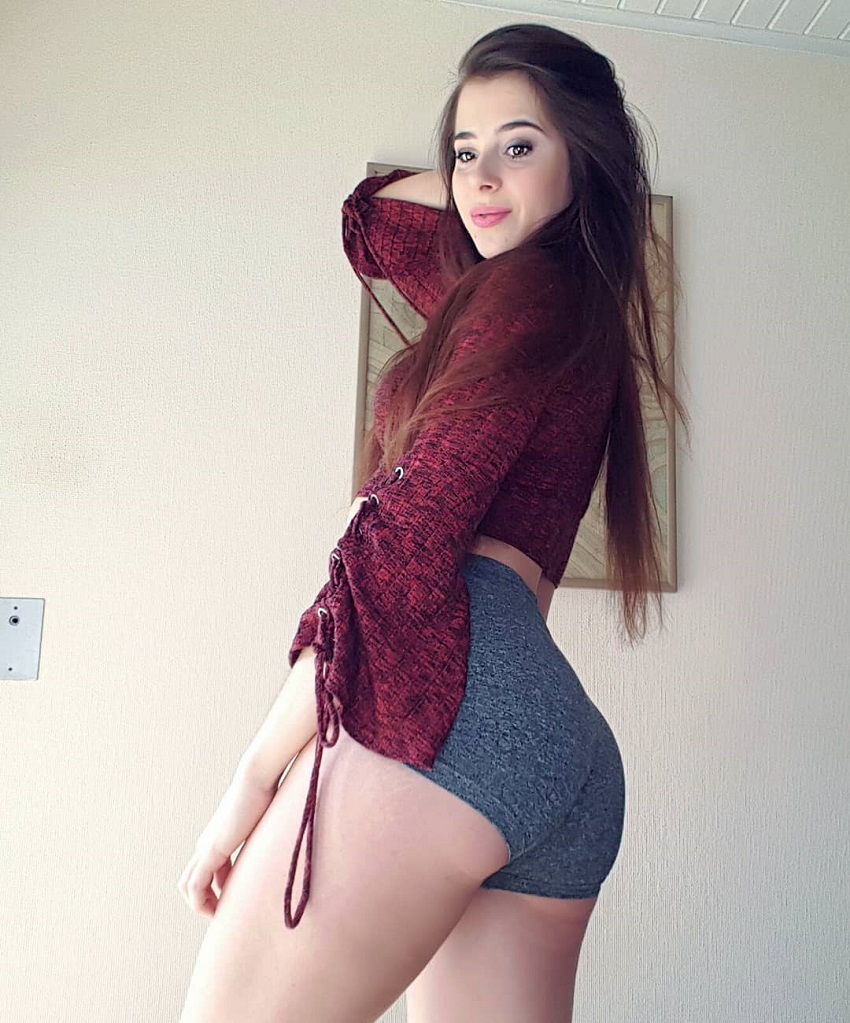 "It's an incredible feeling. When I first started with social media, I never would have thought that I would even get that many followers. I am so happy about every like and message I get. So many people are asking for help or professional advice. It's incredible!"
Athlete Statistics
Full Name: Mirjam Cherie
Nationality
Profession
Era
German
Fitness Model
2010
| | |
| --- | --- |
| Nationality | German |
| Profession | Fitness Model |
| Era | 2010 |
---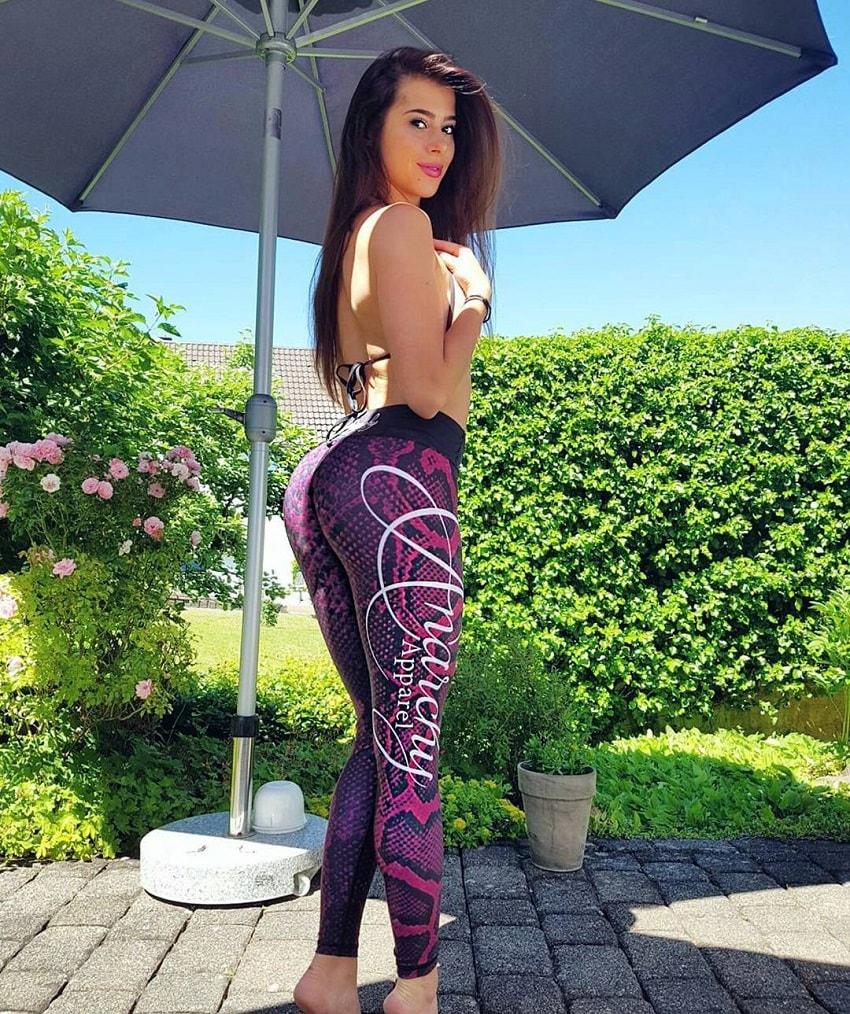 Accomplishments
Fitness Model
Brand Ambassador
---
Biography
Back Issues and Fitness Discovery
Mirjam Cherie's fitness journey all began in 2008, when her doctor told her to start working out in the gym in order to fix her low-back pain.
After consulting with her doctor, Mirjam began following a structured weight training program. With the help of some people, as well as her own research and dedication, Mirjam quickly learned how to train correctly.
"I started training in 2008! I had a lot of back pain at that time and after consulting with my Doctor, decided going to the gym would be a good way to strengthen my back."
After several months, Mirjam not only fixed her back pain, she also developed a fit and strong physique. It was at this point, her passion for fitness was born.
---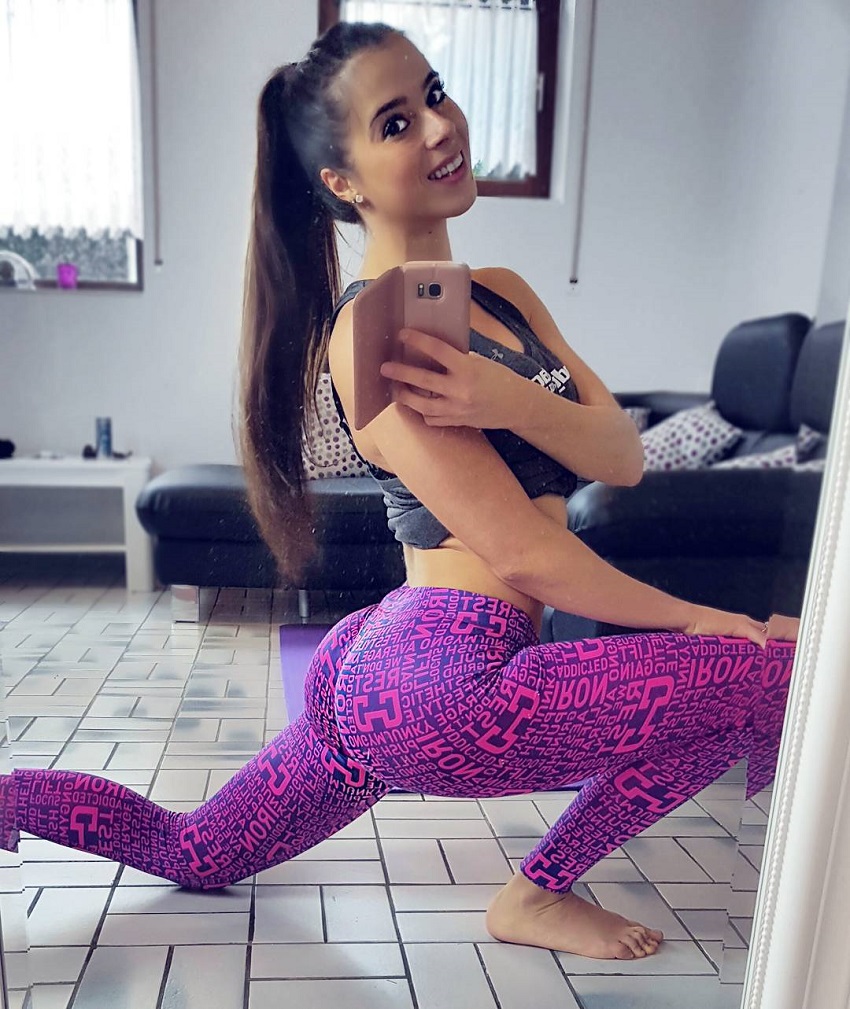 ---
From a Hobby to Career
Ever since she started training, Mirjam has maintained a consistent workout and dieting routine. She also started a degree in Fitness, found a sponsor, and has grown a huge following on her social media profiles.
What was initially just a hobby, turned into a lifelong commitment to fitness for Mirjam.
With her example, Mirjam inspires people to chase their dreams and become the strongest version of themselves.
---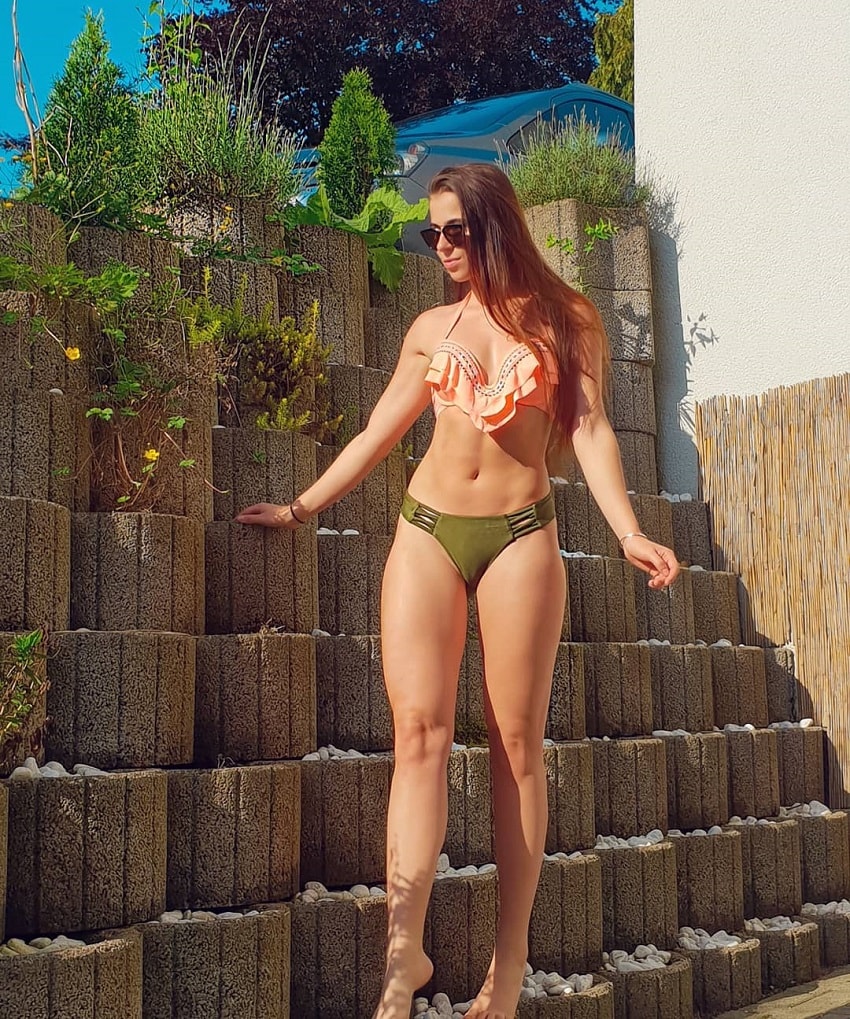 Training
Mirjam Cherie's Workout Routine
Mirjam trains with weights four to five times per week, training different body parts each day.
Her workout routine;
Day 1: Legs
Squats: 5×10-12 reps (1 warm-up set, 1 drop set)
Leg Curl: 4×12 reps
Abductor: 4×12 reps
Leg Extension: 4×12 reps
Leg Press: 4×12 reps
Some Ab exercises
Day 2: Chest & Triceps
Bench Press: 5×10 reps (1 warm-up set, 1 drop set)
Butterfly: 4×12 reps
Flys: 4×12 reps
Push Ups: 3x max
Dips: 3x max
Kick Backs: 4×10 reps
Day 3: Back & Biceps
Row Machine: 5×10 reps (1 warm up, 1 drop set)
Butterfly Reverse: 4x 10 reps
Lat Pulldown: 4×10 reps
Row TRX : 3 x max
Barbell Biceps Curls: 4×12 reps
Concentration Curls: 4×12 reps
Day 4: Leg Day
---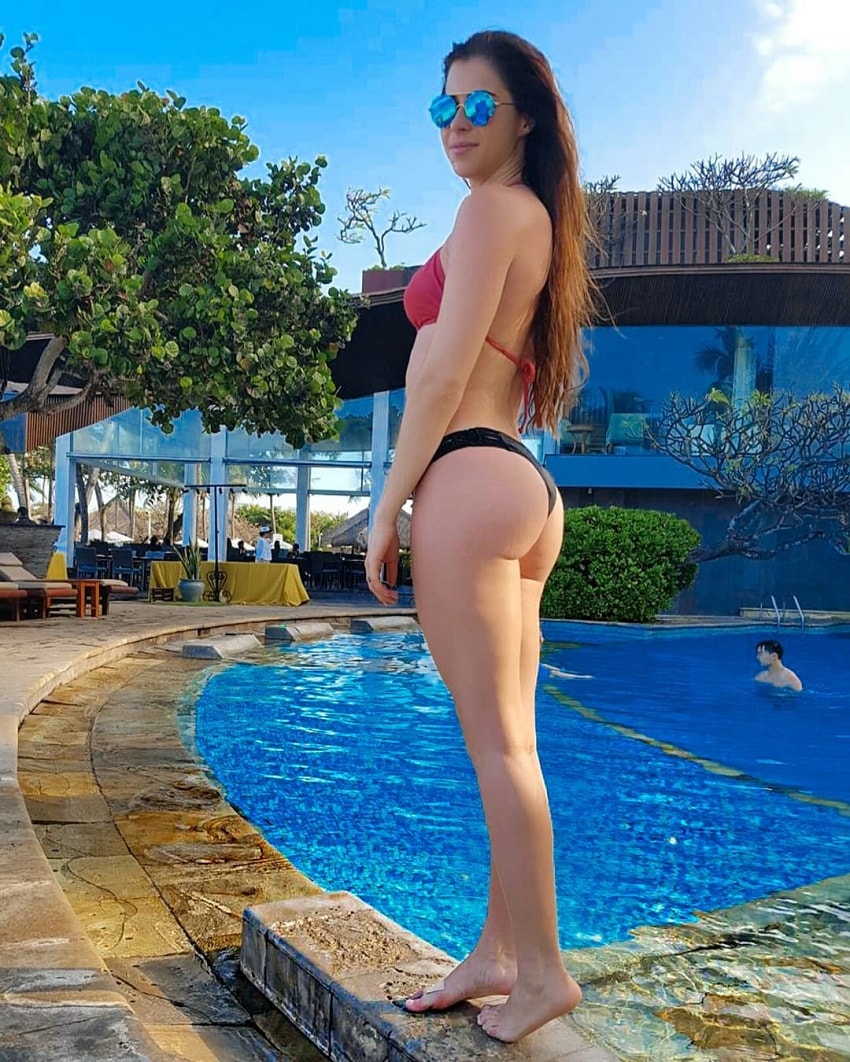 ---
Growing Glutes
Mirjam's favorite exercises for growing her glutes are squats are one-leg cable extensions.
While squats work on Mirjam's entire lower body, cable extensions focus exclusively on her glutes.
Mirjam's Favorite Ab Exercises
When it comes to developing a lean and chiseled midsection, there is no exercise like Russian Twists for Mirjam.
She loves the feeling she gets from doing this exercise.
Russian Twists don't only train her obliques and lower abs, but they also strengthen her lower back – helping her to prevent back pain.
However, Mirjam advises being careful when doing Russian Twists. In her opinion, they can do more harm than good if done with the incorrect form.
---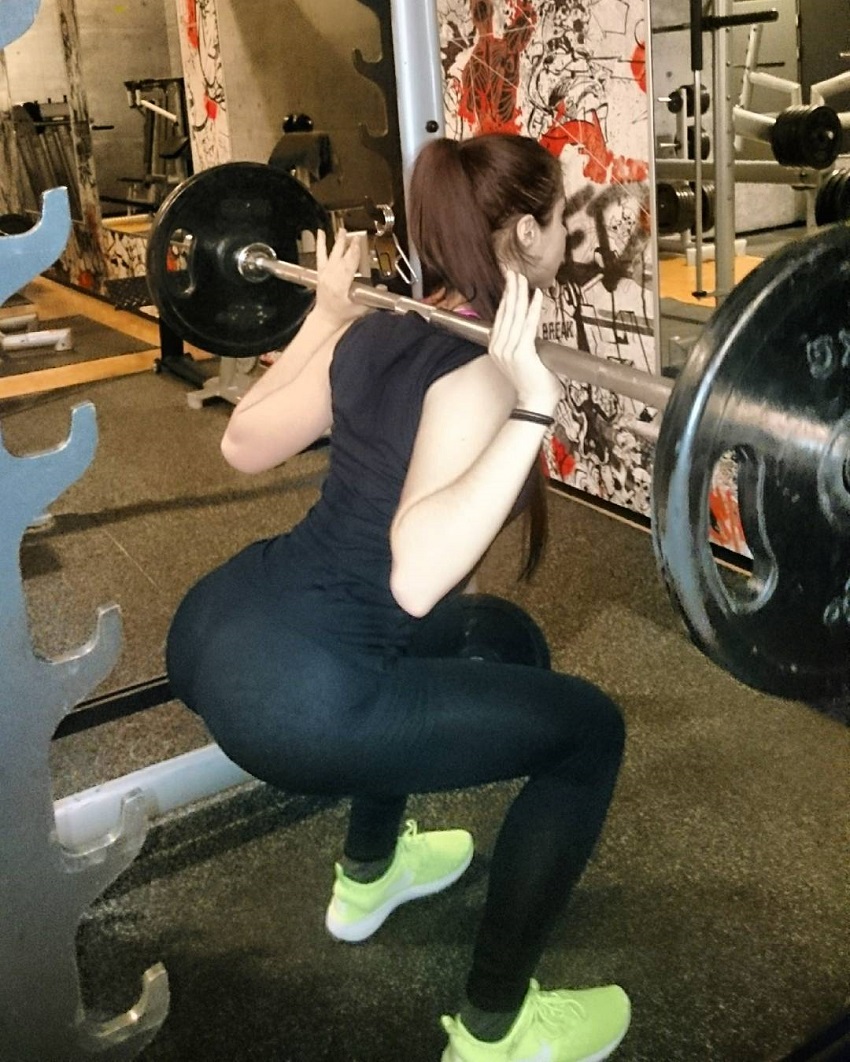 ---
The Importance of Having a Trainer
Mirjam believes it's important to have an experienced trainer when stepping into the gym for the first time.
She said;
"Without any help and a plan, you can do so much wrong with your body. If you want to achieve something, you have to listen to what your trainer says." – Mirjam Cherie
---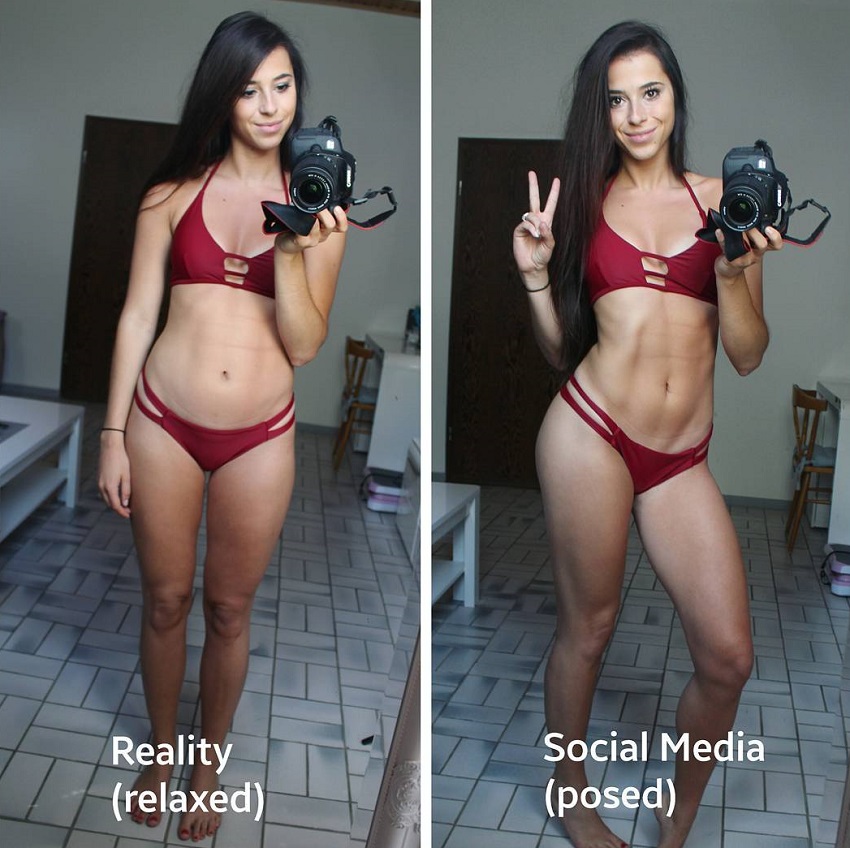 Nutrition
Daily Nutrition Plan
Mirjam says, she's not extremely strict with her diet. She eats three big meals throughout the day. In between the meals, she'll have snacks that are high in protein and low in carbs.
On training days, she'll increase her carbs in the evening, and will also include an additional protein shake.
Here's how Mirjam's daily meal plan looks;
1st Meal: Cheese with protein cereals or 2 Wholewheat toasts with chicken breast
2nd Meal: Rice with Beef or Fish
3rd Meal: Vegetables with Bacon
Snacks: Protein Shakes
---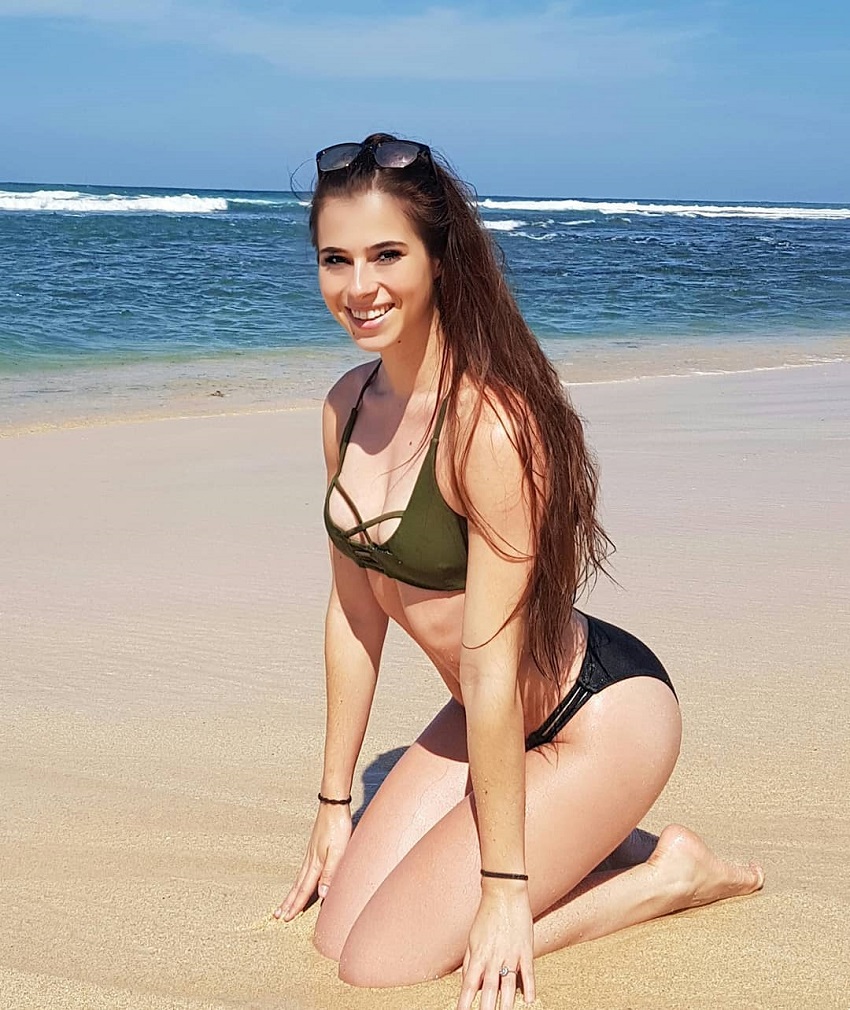 Idols and Influences
Mirjam Cherie's Motivations
Mirjam gets motivated when working with other people in the gym – seeing their progress and results inspires her to keep helping others on their fitness journey.
Another source of motivation for Mirjam is other female fitness models.
As she said; "Seeing other women whose bodies are so much better, makes me a lot more motivated!"
---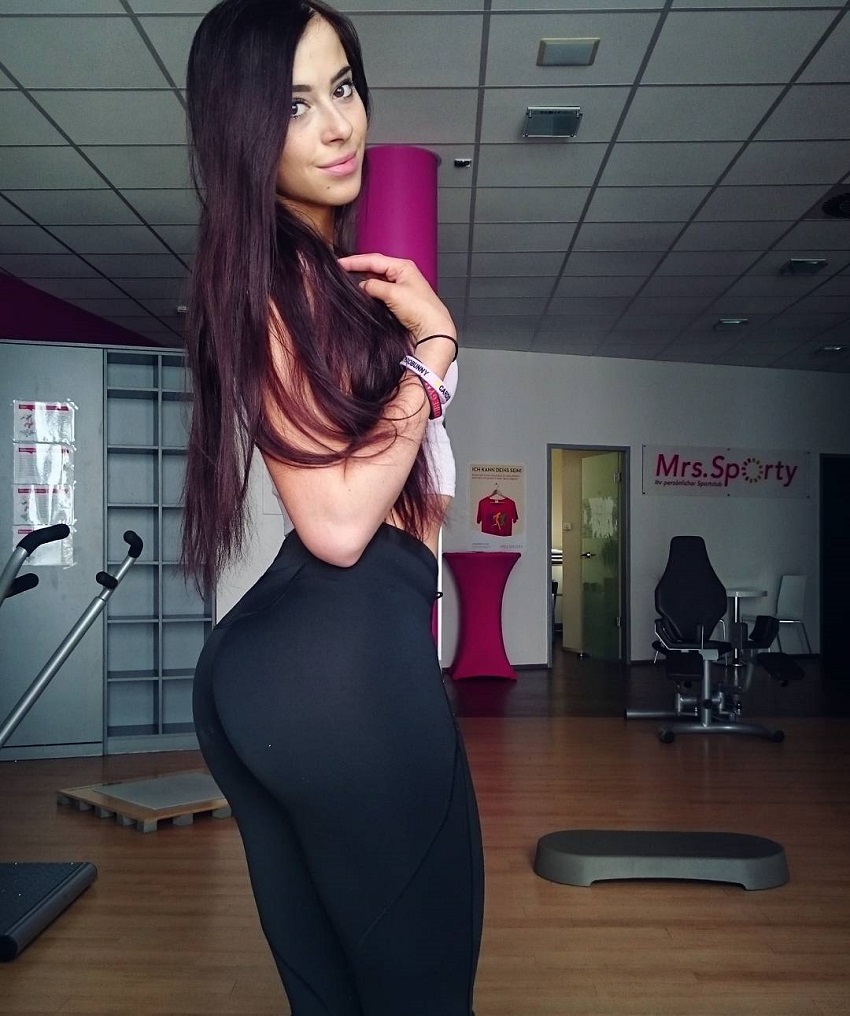 What we can learn from Mirjam Cherie
Mirjam Cherie inspires people around the world with her example. She trains hard, eats healthy, and motivates others with her posts on social media. If you're looking for inspiration to stay consistent on your own fitness journey, look no further than Mirjam Cherie.
Remember that building a better physique begins with a single step. Build a habit of going to the gym several times per week, eating healthy foods, and getting plenty of rest.
This will eventually allow you to sculpt your own amazing physique – just like Mirjam Cherie.