Mirella Clark
Bodybuilder, Fitness Model, Personal Trainer
Born in 1980, Mirella Clark is a British Born WBFF Fitness Model Pro card holder. Her life revolved around fitness ever since she was a child.
She'd take part in gymnastic classes, judo, cycling and running. However, Mirella, for a short period of time left her passions behind.
Working in huge companies and organizations, Mirella realized it wasn't for her. Making the big move back into fitness full-time, Mirella has since created a successful career out of it.
She's now a Personal Trainer, Fitness Coach, Model and WBFF Pro Competitor.
This is her story:
---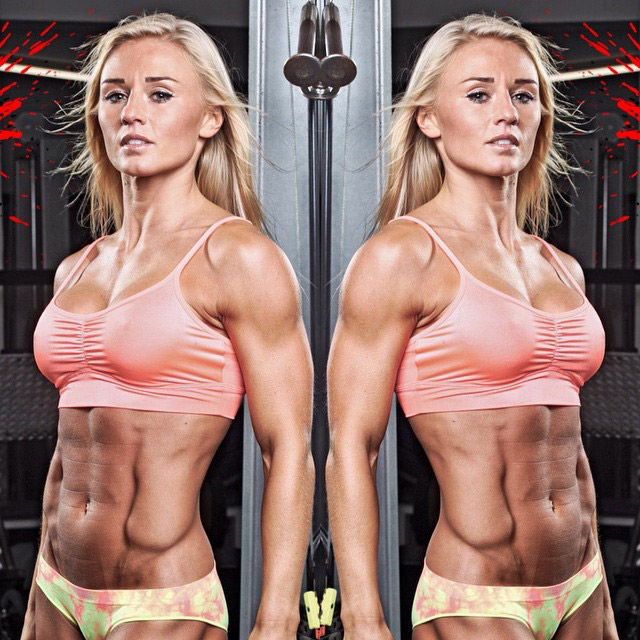 Athlete Statistics
Full Name: Mirella Clark
Weight
Height
Nationality
Profession
125 - 135lbs (56.7 - 61.2kg)
5'4" (162.5cm)
British
Bodybuilder, Fitness Model, Personal Trainer
Era
2010
| | |
| --- | --- |
| Weight | 125 - 135lbs (56.7 - 61.2kg) |
| Height | 5'4" (162.5cm) |
| Nationality | British |
| Profession | Bodybuilder, Fitness Model, Personal Trainer |
| Era | 2010 |
---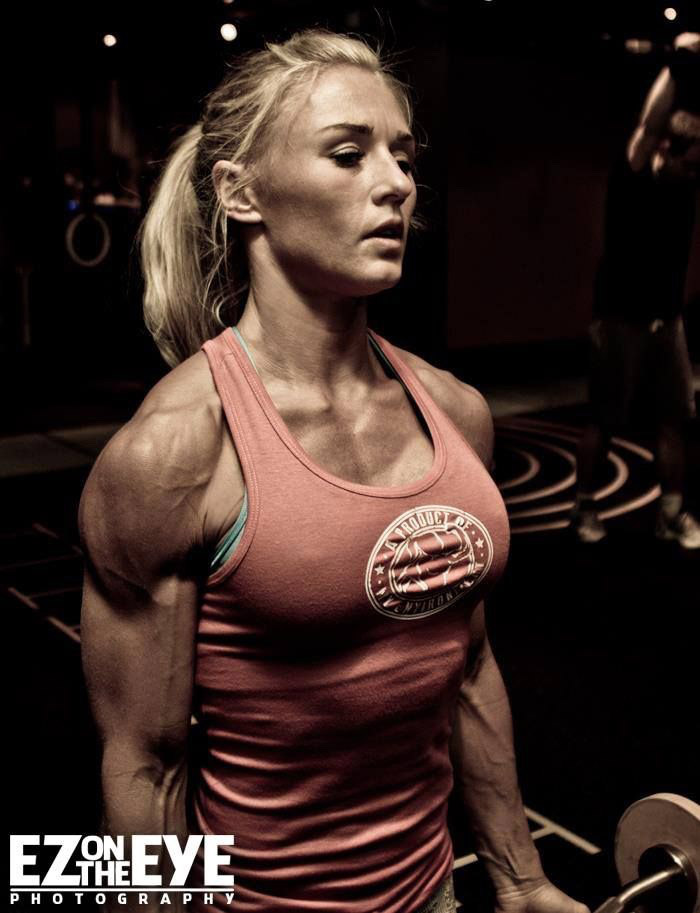 Accomplishments
2013 Denmark WBFF Pro Competitor (Figure) Winner – 1st Place
---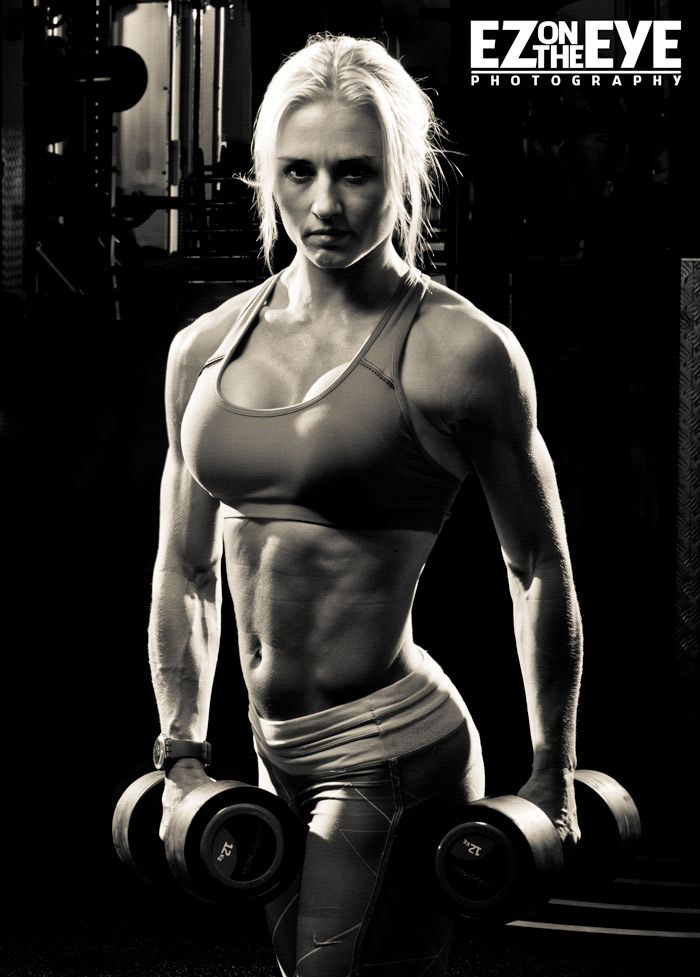 "There is nothing better than waking up each day and looking forward to going to work. "
Biography
Career Change
Mirella was always into fitness in her youth. Her main hobbies were gymnastics, judo, cycling, swimming, and running. However, there was a time she didn't keep fit and active.
She worked in the Tourism Industry for a number of years. Mirella's roles differed from PA to Business Executive. But, something always kept eating away at Mirella, her love for fitness was calling her back into the gym.
Mirella moved to London and decided to make a huge career change and started prepping for WBFF competitions while training to be a professional coach.
'It was when I moved to London," says Mirella,"that I realized my true passion and decided to follow my heart into the fitness industry."
Focusing On The WBFF
Marilla focused her attention on the WBFF in Denmark. In April 2013, Mirella competed in the WBFF European championships where she won 1st place in the short category, this is when she won her Pro card.
Personal Trainer
After getting hooked on lifting weights and winning her first Pro card, Mirella now works as a coach for other athletes wanting to follow in her footsteps.
---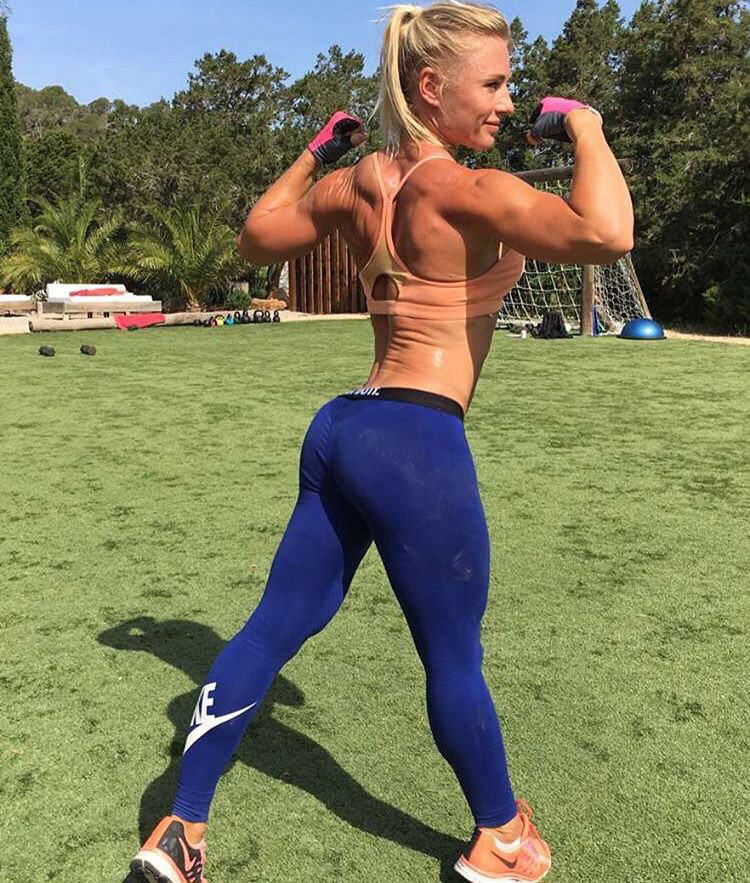 Training
In her early days, she admits she was a 'cardio bunny'. She went through the phase of doing mostly cardio, but now, Mirella uses mainly HIIT to stay lean.
Mirella's Top 3 Exercises
Split squats – "A great exercise for working your legs and glutes."
Hip bridge – "Targets your hamstrings and glutes…what girl doesn't want a nice rounded booty."
Chin ups – "There is something about these that just make me feel strong and powerful. Not only do they work your upper body but target your core too. Everyone should learn to do chins."
---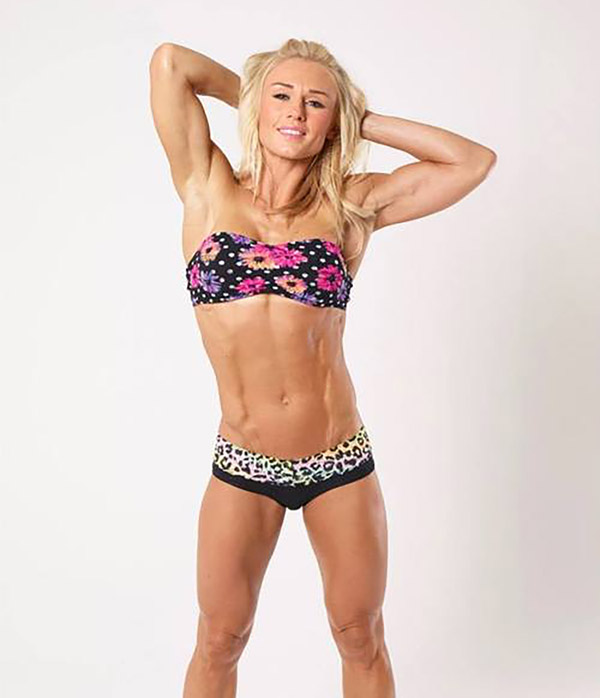 Nutrition
Mirella will cycle her carbs depending on her workout schedule. She'll also eat 5-6 meals a day, and breakfast will consist of steak, nuts, and berries.
She tends to consume carbs post workout to avoid excess storage of fat. Carbs such as sweet potato, quinoa or rice cakes are her main sources of energy.
The protein she'll eat consist of lean steak, chicken, and fish, along with good fats and lots of vegetables. Her weakness is dark chocolate or a protein shake mixed with coconut oil, banana, lucuma powder, coconut water and a small amount of honey.
---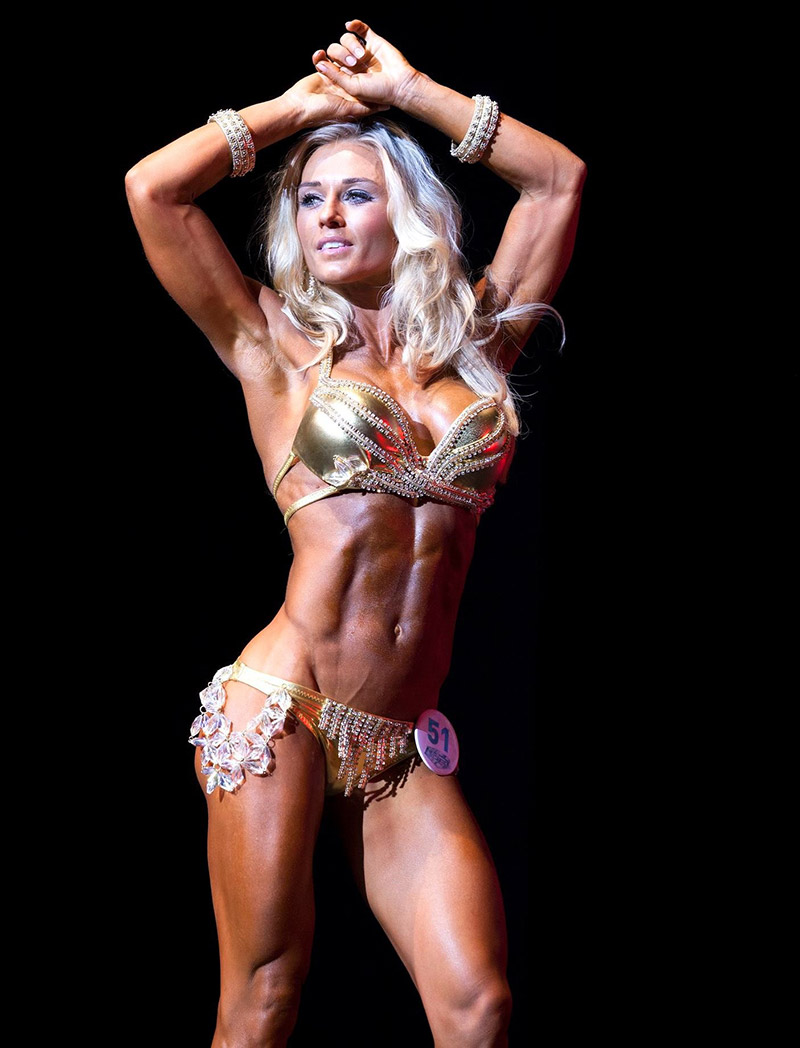 Idols and Influences
Mirella says her motivation comes from within, "I'm very self-driven. If I set myself a challenge, I won't give up until I achieve it," says Mirella. She continues, "if I don't, I'll find another way. Being healthy and fit is a lifestyle choice for me, not a 'fad'. The fit lifestyle is my motivation to keep on."
As for her idols and influences, she names, "Andreia Brazier, Jen Jewell, Rachel Guy, Stephen Box, my WBFF Diva Sisters Juliana Conci-Mitchell and Susie Woffenden, Gordon Greenhorn, Shaun Stafford, Luke Haslett, Andrea Smith." – Mirella Clark
---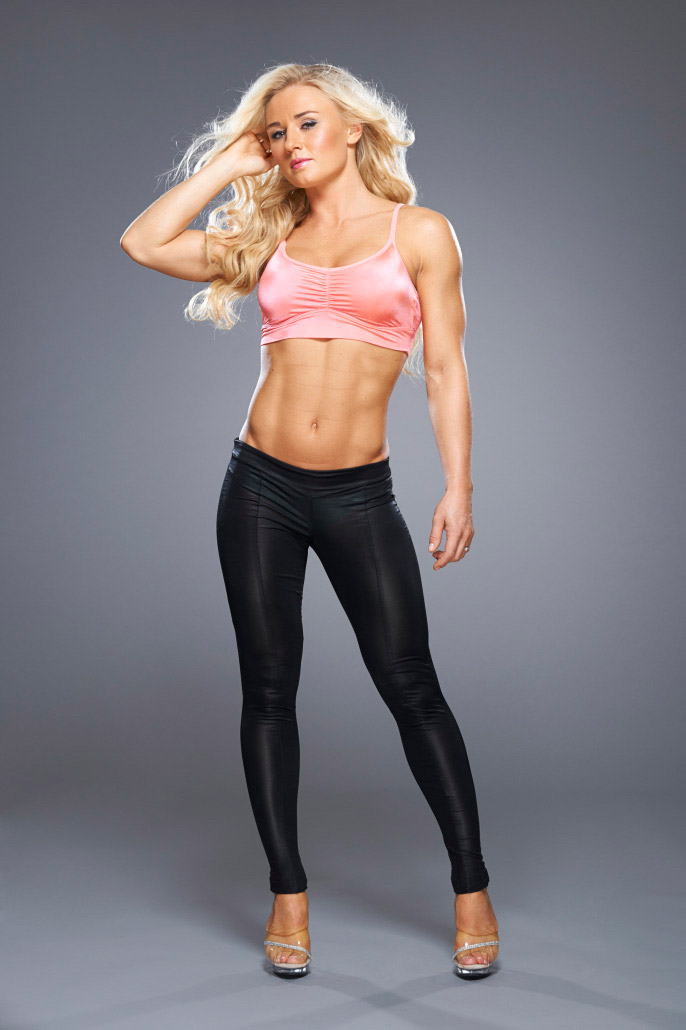 What we can learn from Mirella Clark
Mirella has taught us that no matter how long we drift away from our passions, it's never too late to start again.
She worked for big companies and organizations but she wasn't fulfilled. Mirella took the big step and focused on fitness 100%, and since that moment, she's made a successful career out of it.
This shows us that dreams can come true with hard work and dedication. There are three rules that Mirella will advise anyone looking to get into fitness. These rules are;
"Don't follow fad diets…eat more protein, good fats, plenty of vegetables and carbs when needed."
"Lift weights and lift heavy"
"Hire a good Personal Trainer if you don't know what you're doing in the weights room." – Mirella Clark