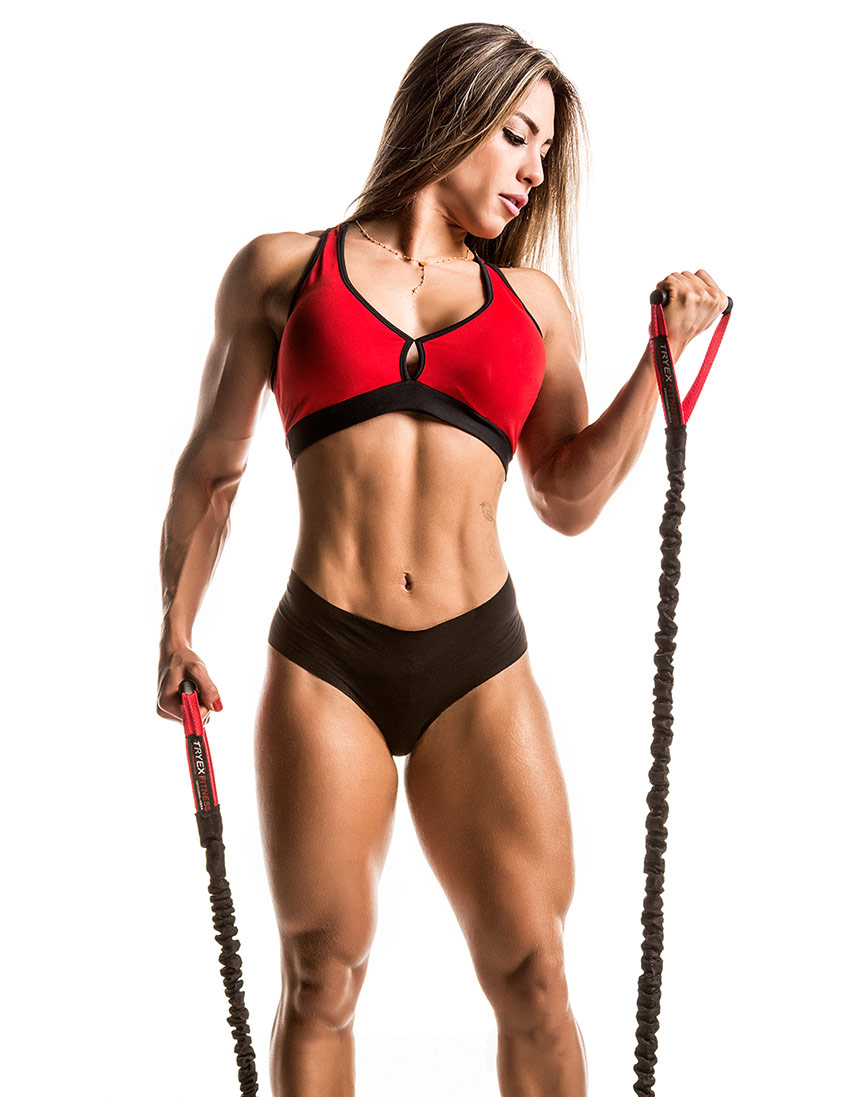 Michelly Crisfepe Tomaiolo
Fitness Model, Bodybuilder
Michelly Cristina de Freitas Pereira, or better known as Michelly Crisfepe Tomaiolo is a Brazilian fitness model, bodybuilding competitor, and reality TV star.
Always an active individual. Michelly has been rising in the fitness industry ever since 2012, when she started taking her training and nutrition seriously. It was then that she became popular for her unique approach to dieting – Michelly was on a 3 month "bulk" period. During which she gained an enormous amount of weight. After the "bulk" period was over, Michelly went on to strip all the excess fat and obtained an amazing figure.
Often criticized for her dieting methods and her body image, Michelly didn't always have it easy. However, because of her strong mindset and perseverance, the Brazilian star proved critics wrong with her amazing transformation. She is nowadays inspiring countless individuals to take chances in life and transform their physiques.
---
"Living is staying balanced all the time between the choices and the consequences."
Athlete Statistics
Full Name: Michelly Cristina de Freitas Pereira
Weight
Height
Bust
Hips
125 - 135lbs (56.7 - 61.2kg)
5'3" (160cm)
94 cm
94 cm
Waist
Nationality
Profession
68 cm
Brazilian
Fitness Model, Bodybuilder
Era
2010
| | |
| --- | --- |
| Weight | 125 - 135lbs (56.7 - 61.2kg) |
| Height | 5'3" (160cm) |
| Bust | 94 cm |
| Hips | 94 cm |
| Waist | 68 cm |
| Nationality | Brazilian |
| Profession | Fitness Model, Bodybuilder |
| Era | 2010 |
---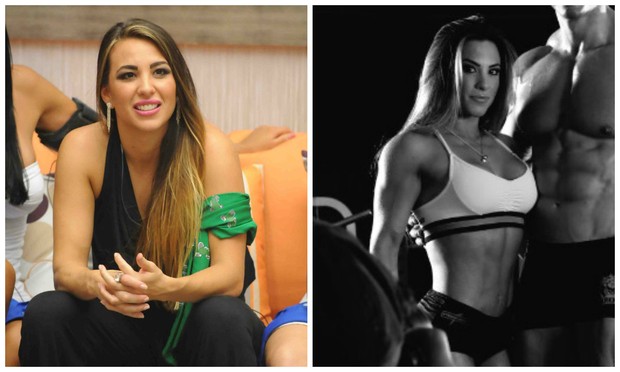 Accomplishments
Michelly is a bodybuilding competitor with a history of respectable results. She is also a well-known figure in the fitness community, with fans all around the globe.
---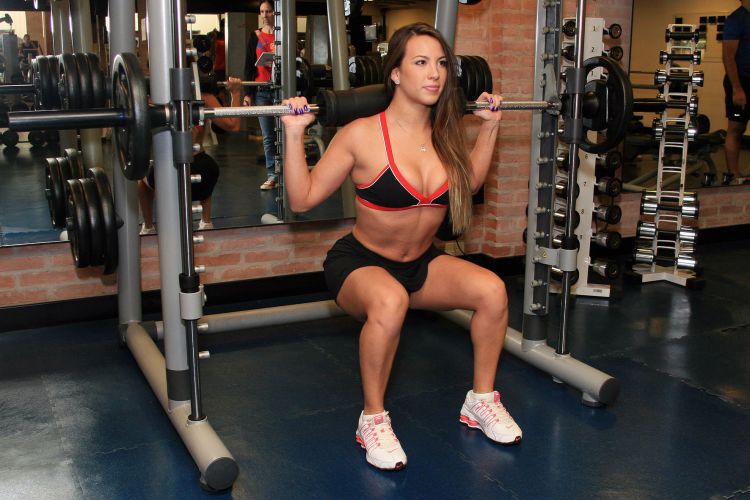 Training
Michelly's Training Methods
When it comes to training legs or back, Michelly Crisfepe Tomaiolo uses the so-called FST-7 method. It's a technique which includes performing 7 sets, 10-12 reps, with enough load to be able to rest 30 seconds between each set.
After each training session, Michelly does at least 30 minutes of cardio to promote blood flow and increase nutrient absorption into the muscle.
Thick Abdominals
According to Michelly, she always wanted her abdominals to be the highlight of her figure. Thanks to the intense training routine, she accomplished her goal of having chiseled abs.
One of the ways Michelly likes to train is to go for heavy weight and aim at between 8-12 repetitions per set. Usually, Michelly will do 2-3 different exercises for the abs, and up to 4 sets in each of those exercises.
---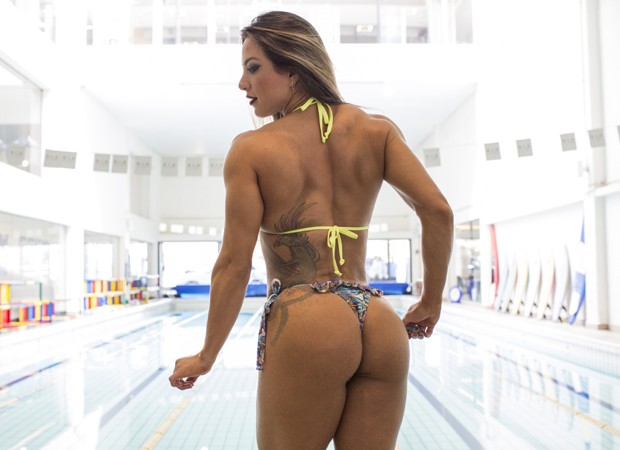 ---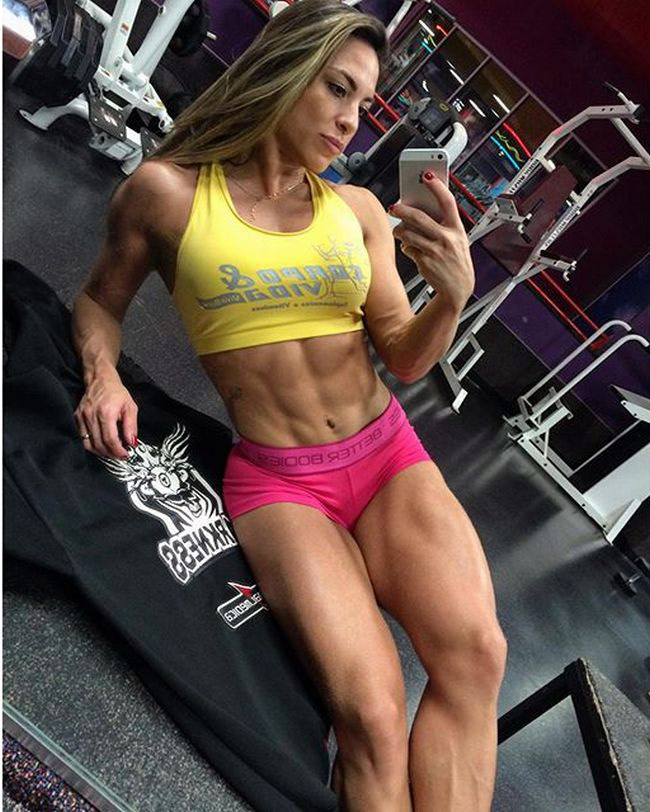 ---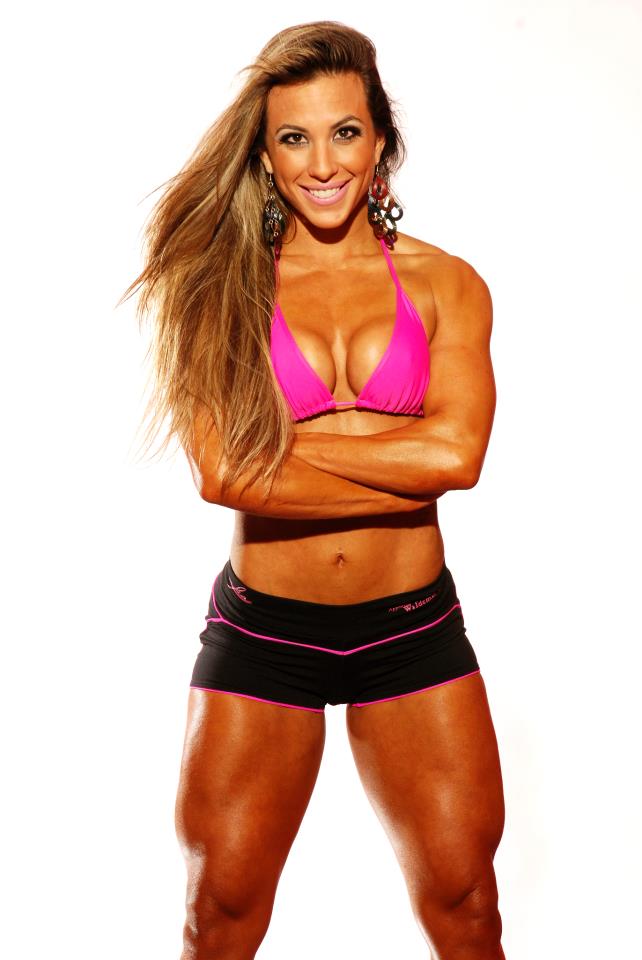 Nutrition
Bulking Methods
Some of the methods that Michelly used to gain mass in her earlier days included eating a lot of unhealthy foods. For Michelly, the whole point of the "bulk" was to gain as much muscle mass as possible, even if that meant gaining excess fat along the way.
Nowadays, Michelly's dieting methods have changed; she still consumes a significant amount of calories when "bulking", but she is now eating more healthily and makes sure to always include lots of vegetables with each meal.
---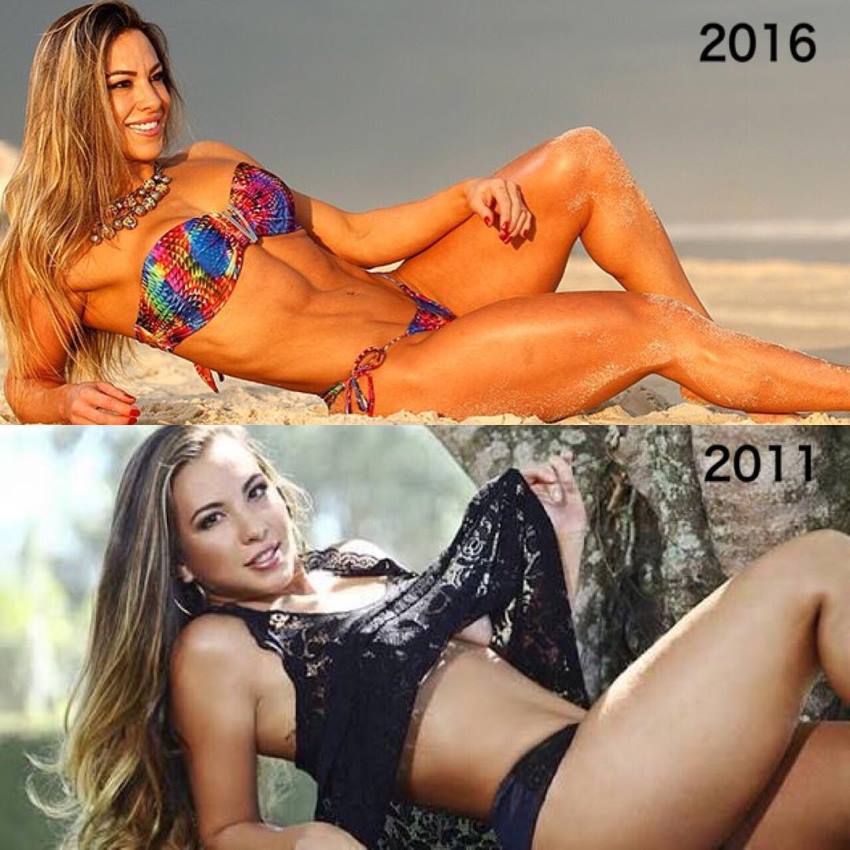 Michelly before and after
---
Michelly's Standard Diet
Breakfast: Two slices of brown bread, a spoonful of cream cheese light, a cereal bar and a glass of watermelon juice with ginger;
Snack: Two apples;
Lunch: A fillet of tilapia, a spoon of brown rice, yams at will and leaves of lettuce;
Snack: Three almonds and asparagus;
Dinner: A chicken breast, tuna tartare, a spoonful of white rice and three tablespoons of radish.
Michelly's Cutting Diet
Breakfast: Tapioca, turkey breast, oats with milk, two scoops of whey protein isolate, 5 g of glutamine, four capsules of BCAA and two capsules of thermogenic;
Morning snack: Two scoops of whey with water, 4 g of leucine and one dose of L-carnitine;
Lunch: Fillet of tilapia, asparagus, yam and two capsules of safflower oil;
Afternoon snack: Two scoops of whey with water, 4 grams of leucine and one dose of L-carnitine;
Before training: Tilapia fillet, asparagus, and yam;
30 minutes before training: A Scoop of vasodilator powder and a scoop of fat burner with water;
During training: 5 g of BCAA powder, 3 g of beta-alanine and 3 g of arginine AKG – ingested with water gradually;
Immediately after training: Two scoops of whey isolate with water, 5 g of glutamine, 10 ml of MCT and four capsules of BCAA;
30 minutes after the above supplementation: Chicken breast;
Dinner: Fillet of tilapia, asparagus, yam and two capsules of safflower oil;
Supper: Two scoops of whey with water, two tablets of mineral multivitamin, 3 mg of melatonin and 500 mg of resveratrol.  
---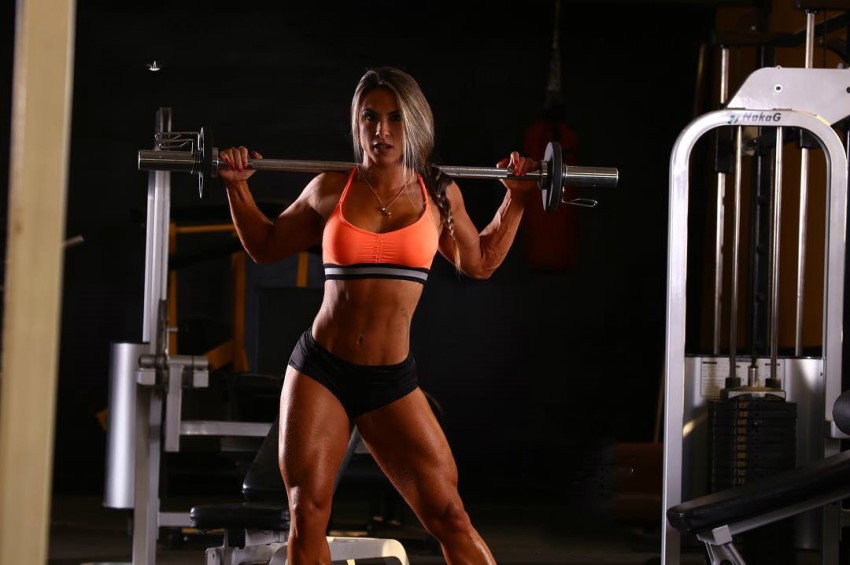 What we can learn from Michelly Crisfepe Tomaiolo
If there is something we could learn from Michelly, it's that you shouldn't let comments from other people discourage you from your path.
Michelly had to go through several stressful periods in her life, and one of the worst moments was reading disrespectful comments towards her looks on social media. Michelly responded in one of the best ways – she continued training harder than ever and became more successful each day.  Keep working on your goals despite the adversities and you too might turn your dreams into a reality.
As Michelly said; "I always saw each day as a new opportunity and always enjoyed every moment intensely. My life is exactly as I wanted it to be, escaping from all of our society's traditions. Of course, those who live following all those traditions suffer prejudice and difficult days, but that never stopped me from growing and winning, because the worst thing for me is to be like everyone else, I like to be unique and different." – Michelly Crisfepe Tomaiolo