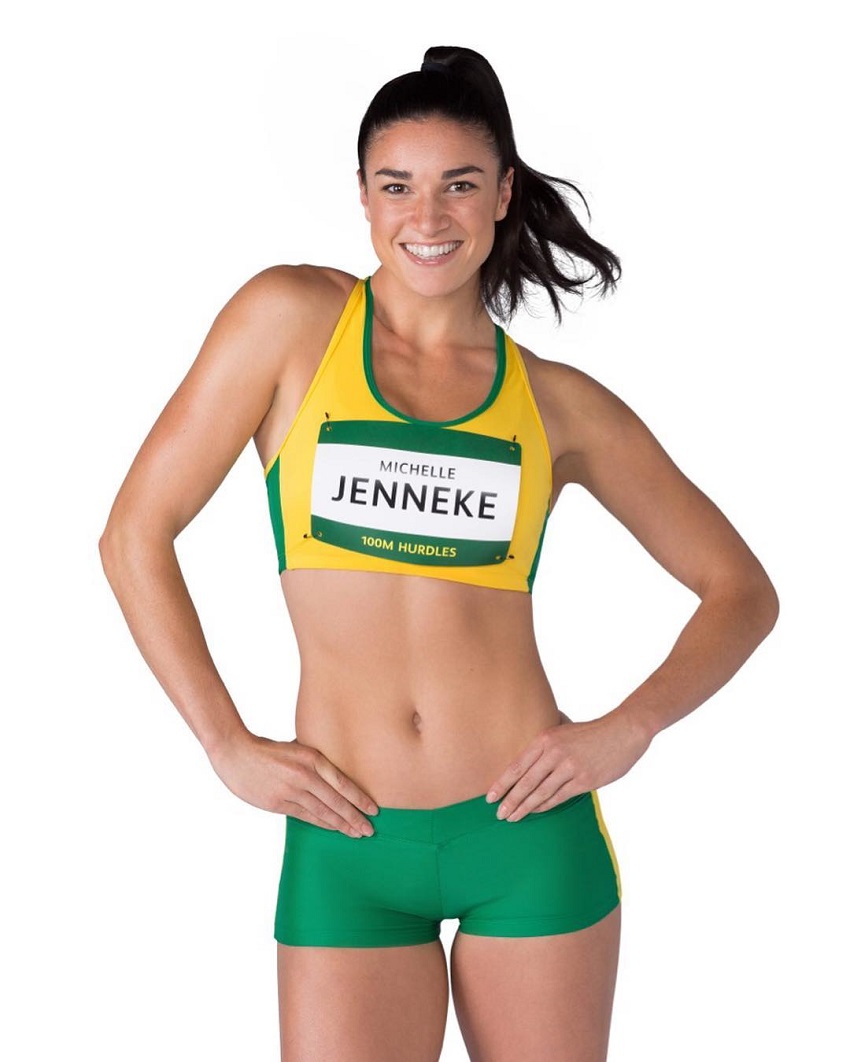 Michelle Jenneke
Hurdler, Fitness Model
Michelle Jenneke is a hurdler and fitness model from Australia. Throughout her career, Michelle has achieved great success in both national and international contests.
She's grabbed the silver medal at the 2010 Summer Youth Olympics, along with winning the 2016 Australian Athletics Championships 100-m hurdles, which saw her qualify for Rio Olympics.
Michelle is also known for her trademark dance which she often performs during competition warm-ups. In 2012, Michelle performed her warm-up dance for the first time publicly, which saw her attract attention from people around the world.
In a matter of weeks, videos of her awesome stunts flooded the internet, growing Michelle's popularity more than she'd ever expected.
This is her story:
---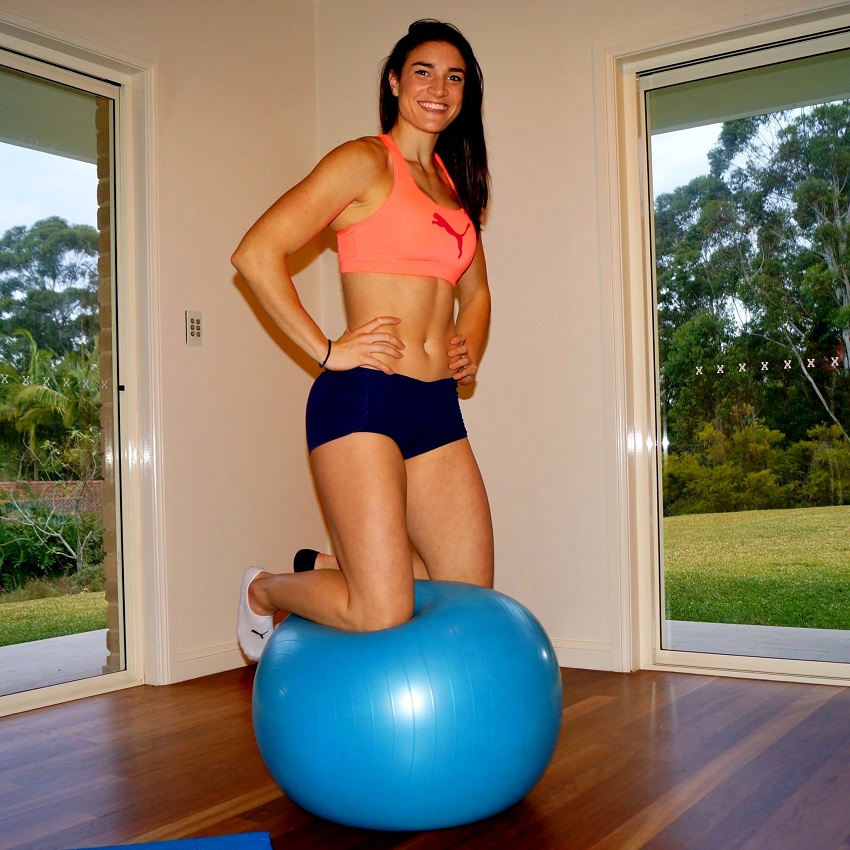 "People think that by doing my dance I'm trying to draw attention to myself. I'm not. It's just what I do when I'm on the start line. I'm not going to change who I am or what I'm doing because people view it one way or another. I know that when I get out there I'm doing my best."
Athlete Statistics
Full Name: Michelle Jenneke
Weight
Height
Age
Date of Birth
135 - 145lbs (61.2 - 65.8kg)
5'8" (172.5cm)
30
June 23, 1993
Nationality
Profession
Era
Australian
Hurdler, Fitness Model
2010
| | |
| --- | --- |
| Weight | 135 - 145lbs (61.2 - 65.8kg) |
| Height | 5'8" (172.5cm) |
| Age | 30 |
| Date of Birth | June 23, 1993 |
| Nationality | Australian |
| Profession | Hurdler, Fitness Model |
| Era | 2010 |
---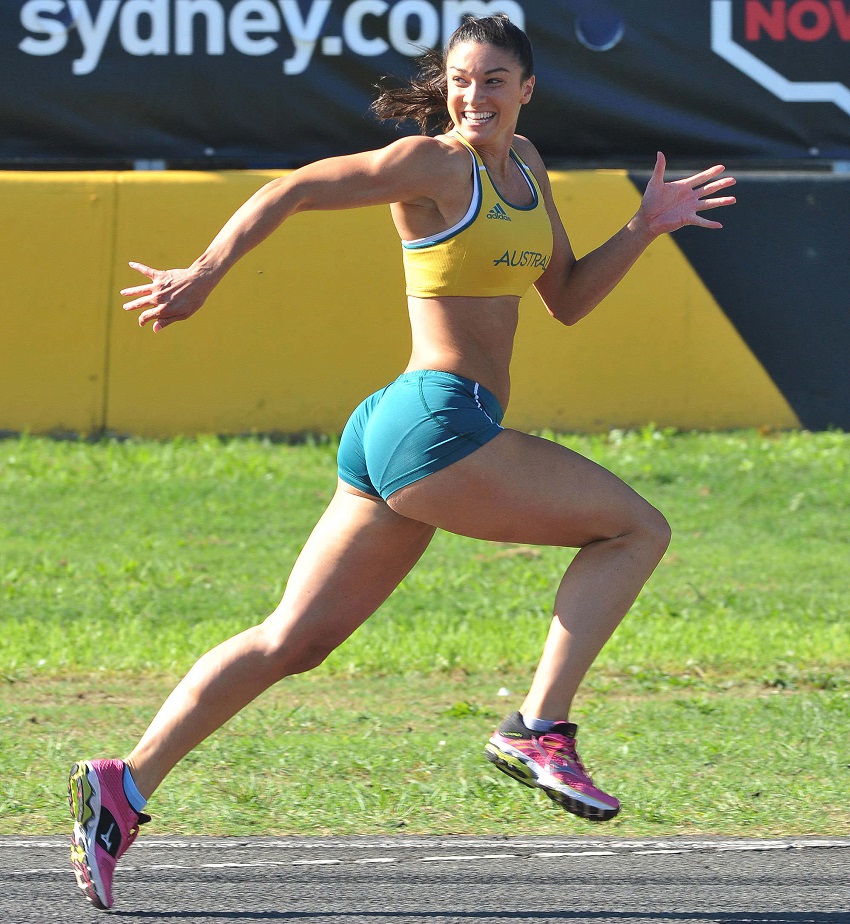 Accomplishments
Career Achievements
2010
Australian Junior Championships – 1st place (100 m hurdles)
Australian Junior Championships (Australian record) – 1st place (4 × 100 m relay)
Summer Youth Olympics, Singapore – 2nd place (100 m hurdles)
Summer Youth Olympics, Singapore – 4th place ("Swedish medley" relay)
2011
Australian Championships – 3rd place (100 m hurdles)
2012
World Junior Championships in Athletics, Barcelona, Spain – 5th place (100 m hurdles)
2014
Commonwealth Games, Glasgow, Scotland 13.36 – 5th place (100 m hurdles)
2015
Australian Championships 12.82 – 2nd place (100 m hurdles)
World University Games Gwangju 12.94 – 3rd place (100 m hurdles)
World Championships Beijing 13.01 (fastest reaction time 0.122 in all semi-finals) – 6th place (100 m hurdles)
2016
IAAF World Indoor Championships (Portland, USA) 8.10 (Personal Best) – Semi-Finals – 10th place (60 m hurdles)
Olympic Games (Rio, Brazil) 13.26 – Heats – 6th in heat (100 m hurdles)
Australian National Championships (Olympic Qualifying Time 12.93) – 1st place (100 m hurdles)
2017
World Championships (London, England) 13.250 – Semifinal – 7th in the semi (100 m hurdles)
---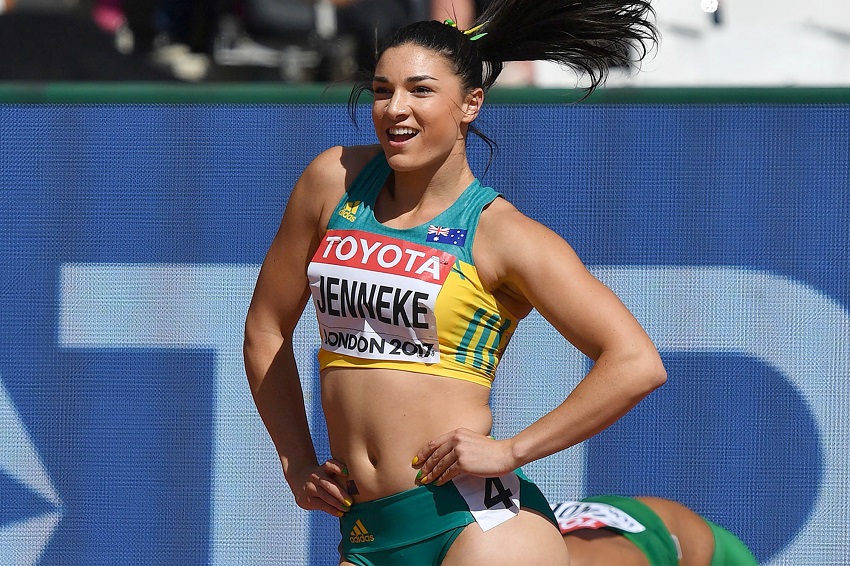 Michelle's trademark warm-up dance.
"Most of the preparation for a race takes place in the weeks leading up to the race, with sessions on the track and in the gym. I always do a good warm-up session on the track before the race. By the time I reach the start line I am warmed up and excited to race."
Biography
Early Life and Education
Michelle Jenneke was born and raised in New South Wales, Australia. She went to the Hills Grammar School, where she proved to be an avid student and sportswoman.
Her favorite hobbies were soccer, handball, hurdle, quad biking, and spending lots of time in nature. As she grew older, Michelle began developing a passion for the hurdle, one of her favorite activities.
"From what I can remember I was a pretty active, happy and curious child. My parents tell me that I have loved running and jumping things since I was a toddler.
My first memories of hurdling were at club competition at the Cherrybrook Little Athletics center when I was nine. I loved it from my first race because I remember thinking I could fly!" – Michelle Jenneke
Athletic Pursuits
By the age of 10, Michelle began training as a hurdler. She had a good coach who helped her excel at her Cherrybrook Athletics club, where she ran 90 and 200 m hurdles.
In time, Michelle began competing in hurdles. Her first contest came in 2008 when she took part at the Pacific School Games hurdle, in both 200 and 90 m categories.
After two years of practice, Michelle took her first victory by winning the 100 m hurdle on the March of 2010.
Not long after, she participated at the 2010 Australian Junior Championships in the sprint medley, where she broke the Australian record. It was after this contest, Michelle and her coach realized she had the potential to become a world-class athlete.
---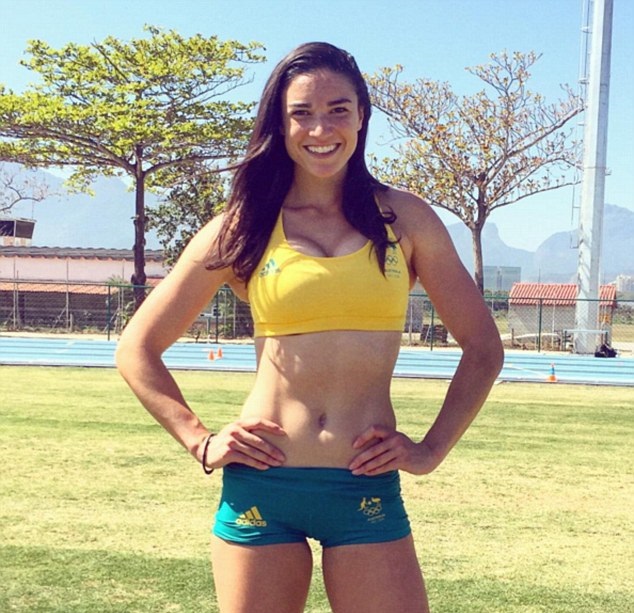 ---
First Breakthrough
Michelle's early successes in hurdle earned her a place in Australia's team at the 2010 Youth Olympic Games held in Singapore. There, Michelle ran women's medley relay, along with 100 m hurdles.
She went on to take fourth place in the medley relay team, along with placing 2nd in the hurdles. She also set a new personal record in the process.
Not only that, but Michelle's silver medal (2nd place) was first Australia had ever won at the Games up to this point.
A Streak of Impressive Results
In 2011, Michelle expanded her career to compete in both national, and international contests. Her first event of the year was Cooks Classic held in New Zealand. After this, she participated in the 2011 Australian Junior Championships, where she was the winner among the U-20 hurdles group.
Michelle continued with her impressive streak by winning the bronze medal at the 2011 Australian Athletics Championships in the 100 m hurdle.
---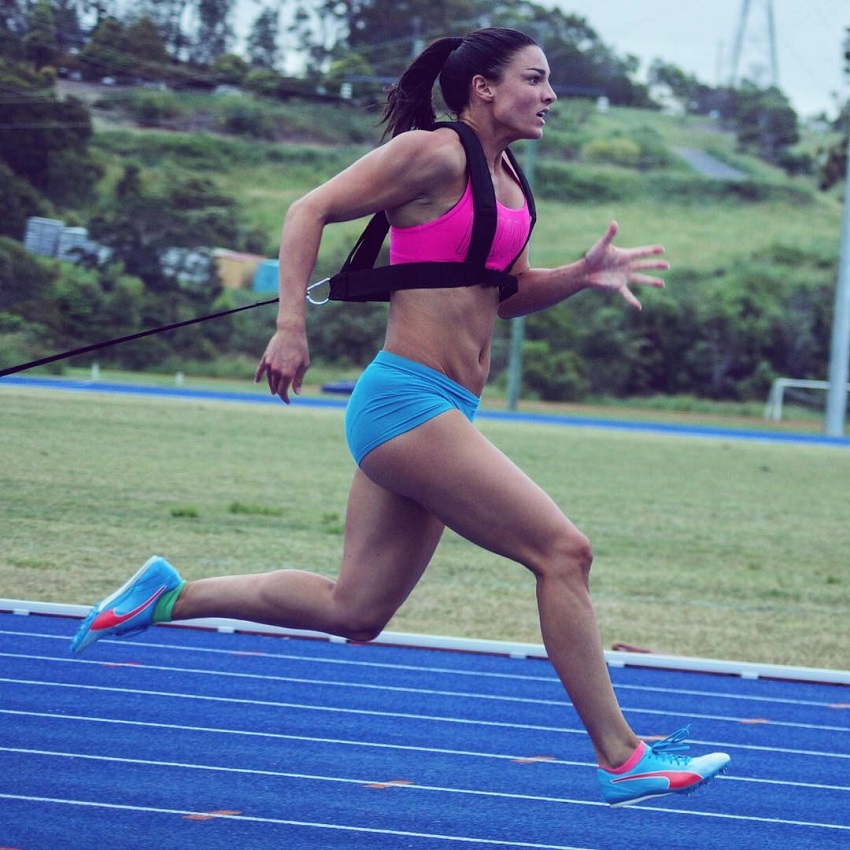 ---
Michelle's Trademark Dance – Gaining Worldwide Popularity
In 2012, Michelle 'invented' a unique dance which she used as a warm-up before every contest.
Michelle's stunt became extremely interesting to many people who witnessed it, so they began sharing videos of her dance on social media. The videos quickly became viral, and Michelle's popularity 'skyrocketed'.
In a matter of months, she gained hundreds of thousands of followers on the internet. By this point, Michelle became not only a well-known hurdler but also an online personality.
The Youngest Competitor in Finals
In 2014, Michelle became a part of Australia's team for the Commonwealth Games contest. She went on to take 5th place in the final with a time of 13.36.
While she didn't place as high as she'd hoped, Michelle achieved something that no athlete before her ever did – becoming the youngest contestant in the final. She also became the second-fastest woman to run a 100 m hurdle in Australian history.
Her career-best finish is 12.82 which she achieved during the 2015 Australian Athletics Championships.
---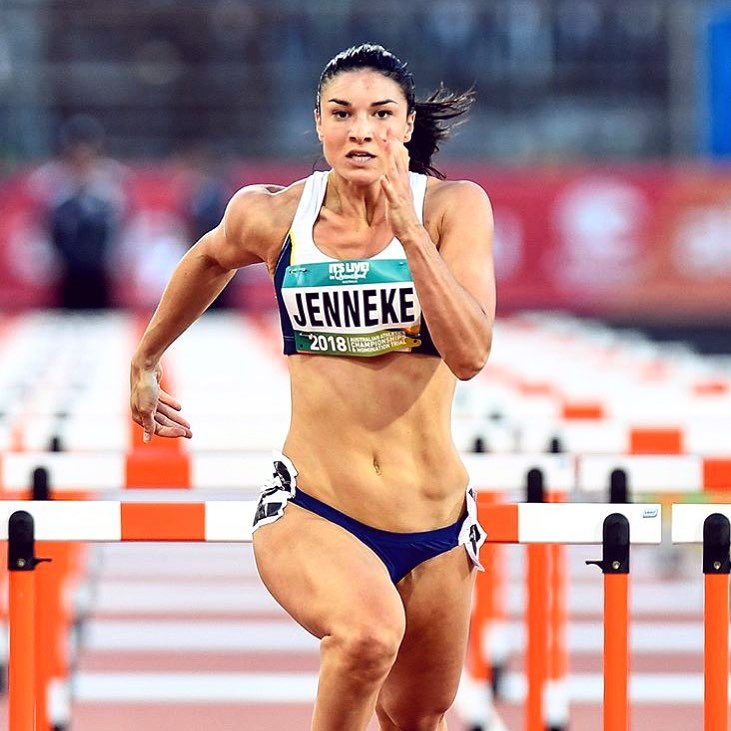 ---
World Championships and Olympics Qualification
Later in 2015, Michelle took part at the Australian national hurdle contest. She came in 2nd place at the event and qualified for the 2015 World Championships in Beijing. At the World Championships, Michelle took 6th place in the semi-finals, and 18th place overall.
Several months later, Michelle took part at yet another world-class event. It was called the 2016 World Indoor Championships, and was held in Portland Oregon. Michelle took 10th place that day.
In April of 2016, Michelle came in the excellent condition at the Australian Nationals, which saw her win the finals. She almost broke her own record with a time of 12.93.
With this victory, Michelle qualified for the biggest event in her career – 2016 Summer Olympics in Rio De Janeiro.
---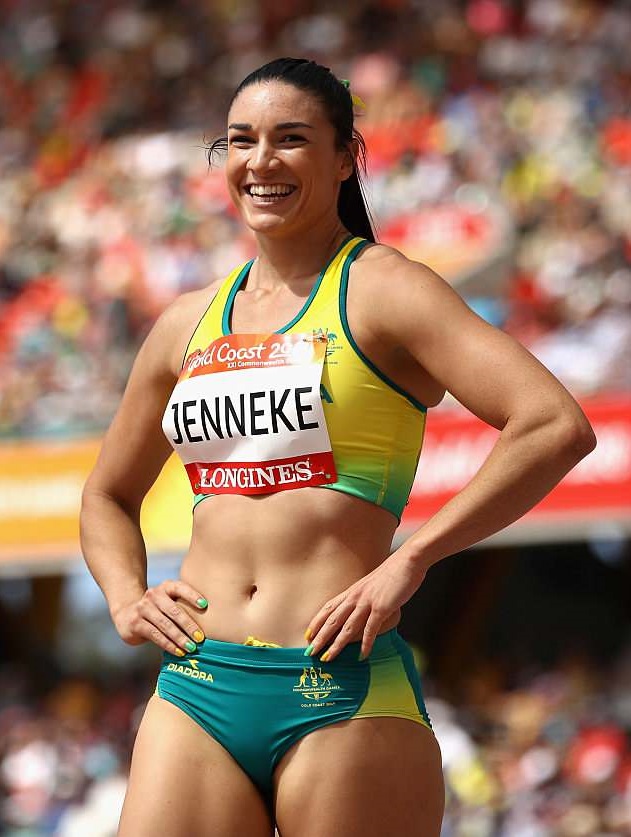 ---
First Olympics
Michelle held high hopes entering her first ever Olympics, but she knew that the competition was tough. Ultimately, she finished in 6th place at the contest with a time of 13.26.
After the contest, Michelle received a lot of negative comments from people on the internet, as well as her head coach Craig Hilliard.
However, Michelle took the situation in her stride, saying; "It's something that happens in the sport. You've got to deal with the situation. Obviously, I talked to my coach and voiced my concerns, and we move on."
Australian University Games
Not long after the Olympics, Michelle took part at the 2016 Australian University Games.
She made it through to the finals in the 100-m sprint, along with finishing 1st in the 110 m hurdles and 2nd in the long jump.
---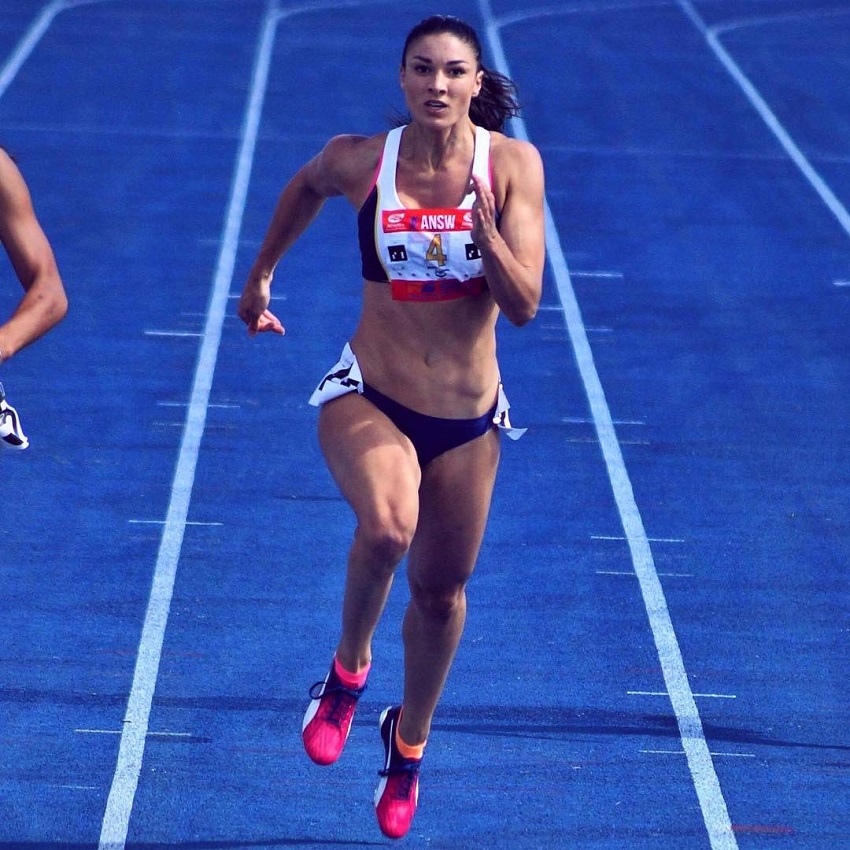 Michelle Jenneke sprinting during a race.
---
2017/2018
In late summer 2017, Michelle took part in her second ever World Championships. After reaching semi-finals, she ended up in 7th place with a time of 13,25.
A year later, Michelle appeared at the Commonwealth Games where she represented Australia's team. She ran for a time of 12.99 in the qualifying round, before finishing 4th in the finals.
Michelle continues to compete at the highest level and looks to improve on her results in the coming years. She also keeps entertaining fans around the world with her awesome performances and stunts.
---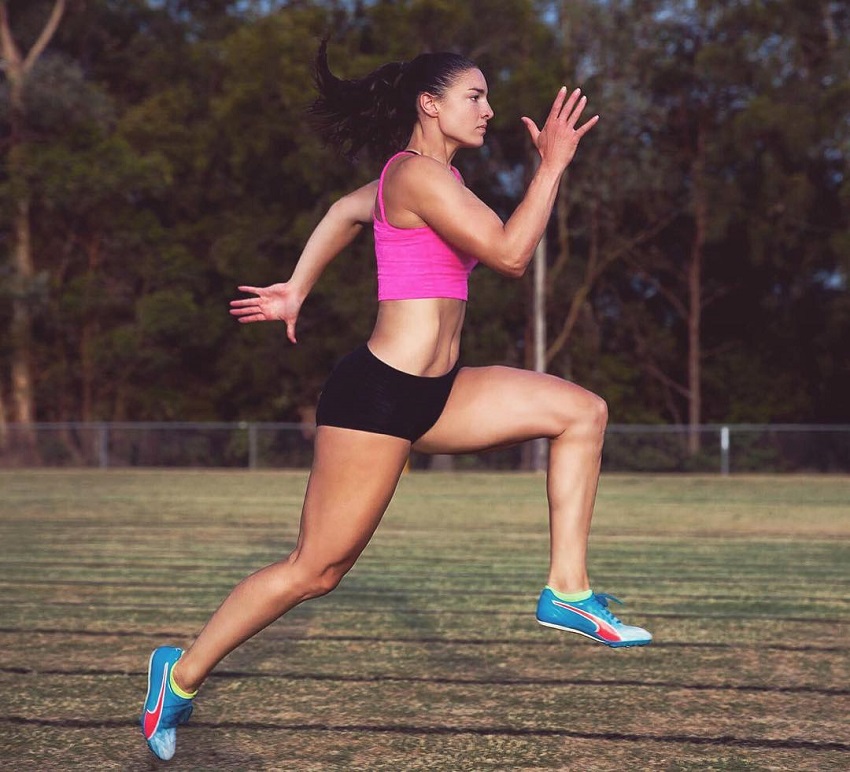 Training
Michelle's Training Style
Michelle Jenneke trains five times per week to stay in optimal condition. She has three track sessions and two gym workouts, each lasting two-three hours on average.
"I do three track sessions a week, and they can be from 2-3 hours each, which can be full on. You do some warm up, a hurdle session, and then a sprint session after that."
Michelle is a big fan of heavy weights. She says she lifts 500lbs in leg press during some workouts. In fact, there's a picture of Michelle online about to perform a 500 lbs leg press with her coach standing on top of the machine to add even more resistance.
Michelle's workouts are sometimes so intense, that by the end of the session, she finds herself "lying on the ground."
As Michelle said; "It's a lot of heavy weights there, plus full body exercises and quite a bit of plyometric exercises. I start with heavy weights, and then I'll do some lighter functional circuit, towards the end." – Michelle Jenneke
---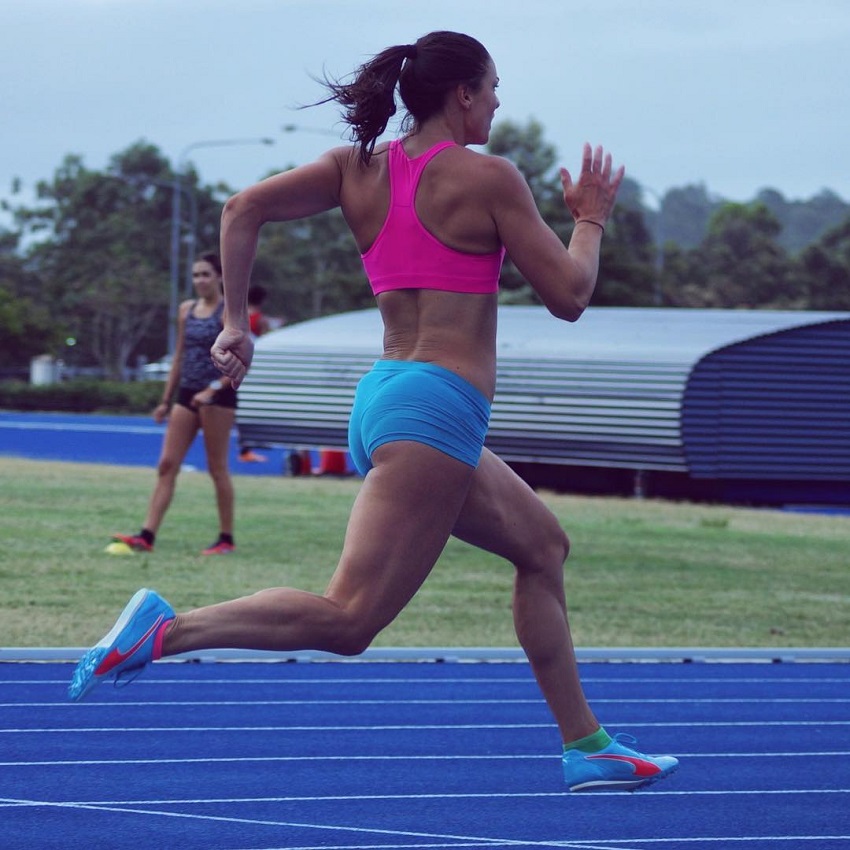 Nutrition
High-Calorie Meals
To fuel her grueling workouts, Michelle consumes a lot of high-quality foods. She has a total of six meals per day.
"I actually eat a lot. I talk to my sister, and she says she has three meals a day – sometimes two if she's busy – and I'm like 'I have to eat six times a day!'"
Before her morning training session, Michelle likes to have something that will give her a quick supply of energy. Such as cereal or oatmeal.
Immediately after her hard training session, Michelle will have a protein-packed smoothie. After this, she'll cook herself a breakfast such as bacon and eggs. Alternatively, she might have muesli with yogurt as her breakfast meal.
The rest of Michelle's meals are simple and convenient. For lunch, she usually has a sandwich with high-quality meat. For dinner, she'll have grass-fed meat with rice a bunch of vegetables.
---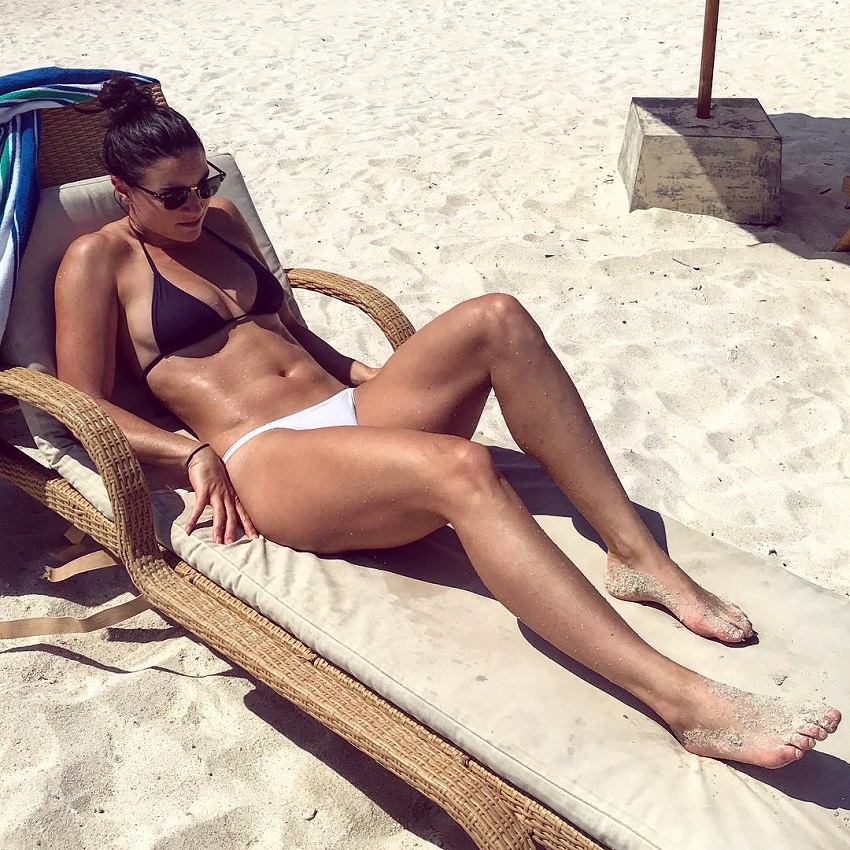 Idols and Influences
While Michelle Jenneke has people she looks up to, she's also a huge influence herself. There's a growing number of athletes whom Michelle has inspired to achieve success in their own careers.
She continues to set an example for others through her amazing conditioning, impressive results, and unique stunts she performs during contests.
---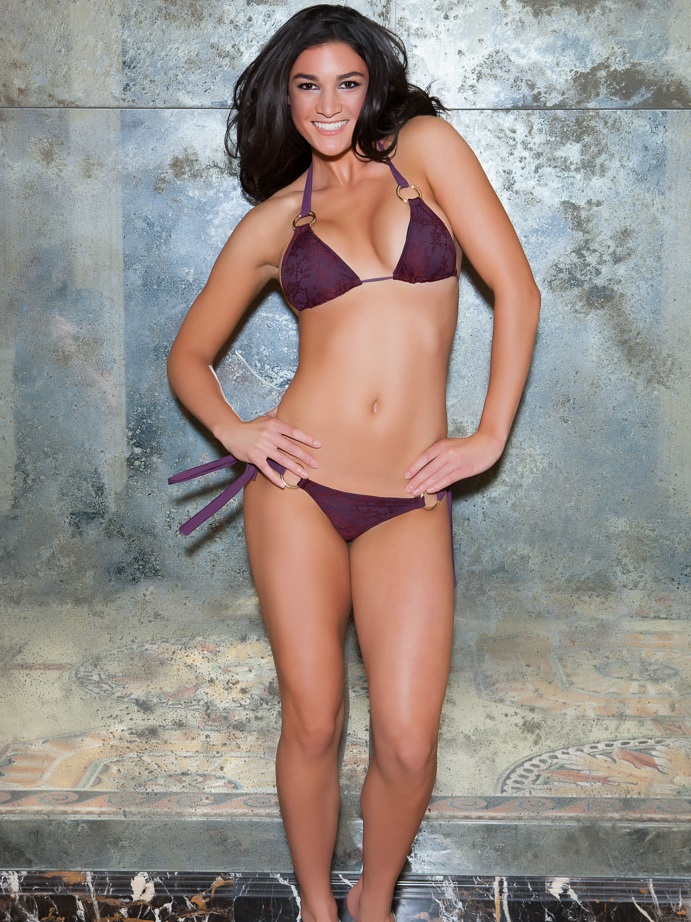 What we can learn from Michelle Jenneke
Michelle Jenneke is an athlete that's admired by people from around the world.
You might know her for her viral dance which she first performed in 2012, but there's a lot more about Michelle that makes her stand out from the crowd. She's shown a true grit and dedication to make it to the top – winning numerous contests throughout her career.
One simple lesson Michelle Jenneke has taught us, is that having a vision is equally as important as working hard for your goals. If you have a clear picture of what you want in your life, then you'll know exactly which steps you'll need to take in order to make that goal a reality.