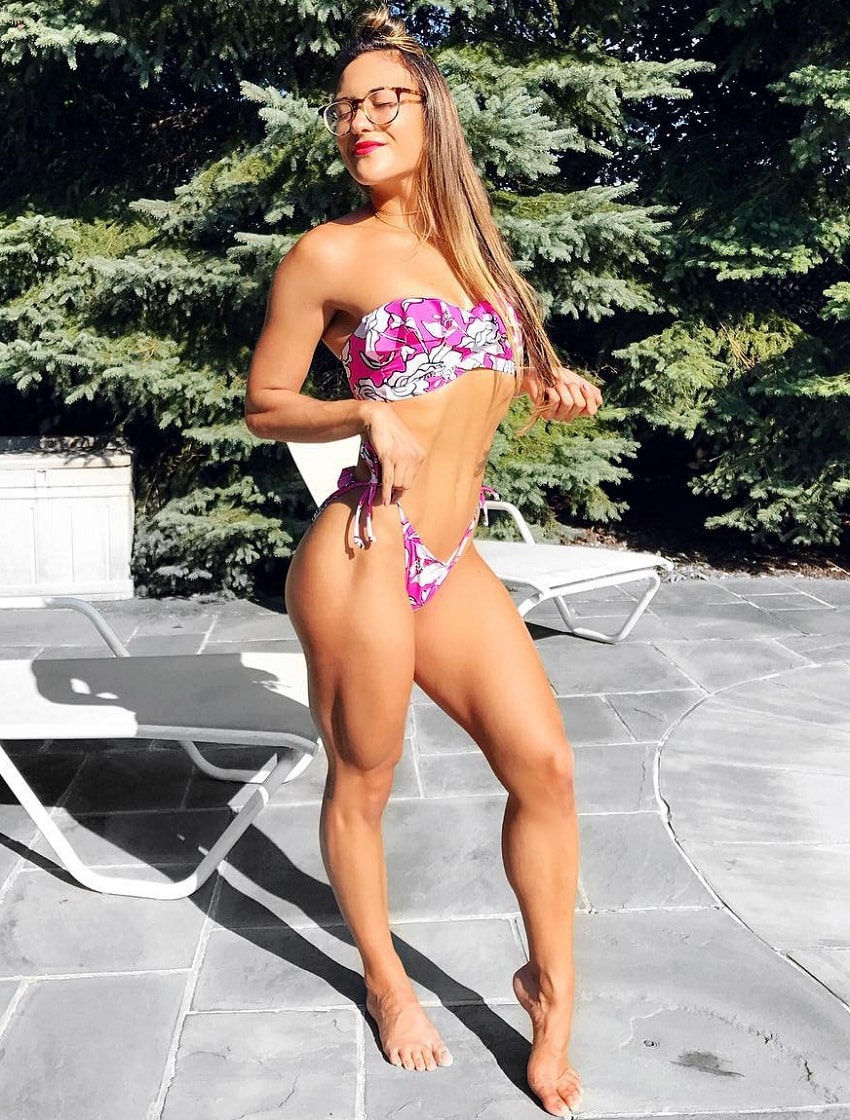 Michele Sullivan
Fitness Influencer
Michele Sullivan is a New Jersey-based fitness influencer and video blogger. She's gained prominence through her online posts, where she shares educational and entertaining photos and videos of her fitness lifestyle.
When Michele first started training, her goal was to improve her muscle tone and definition. It was during this period, her passion for fitness was born.
After years of commitment, Michele has transformed her life from the ground up – becoming a fitness model known for her lean and strong physique. She's also gained an army of online fans along the way, inspiring them to achieve their own success in fitness.
This is her story:
---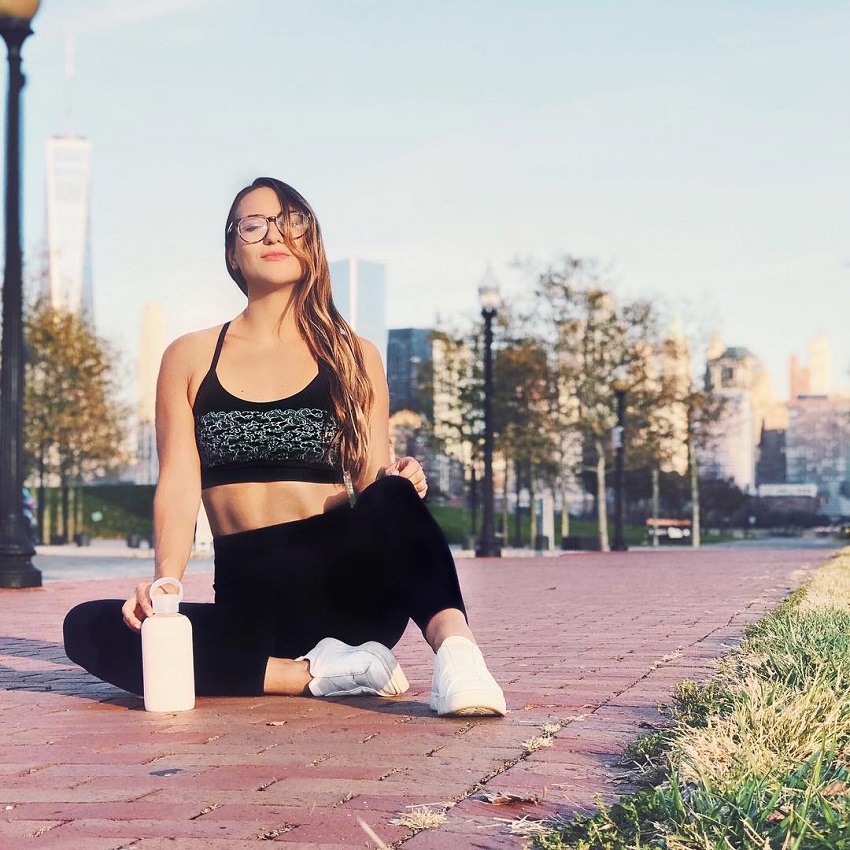 "Reach out today and every day and support each other! When women support each other great things happen. It's sad how society has taught us to compare and compete against each other rather than spread love and support for one another. We are all the same and we need to start seeing that."
Athlete Statistics
Full Name: Michele Sullivan
Height
Nationality
Profession
Era
5'6" (167.5cm)
American
Fitness Influencer
2010
| | |
| --- | --- |
| Height | 5'6" (167.5cm) |
| Nationality | American |
| Profession | Fitness Influencer |
| Era | 2010 |
---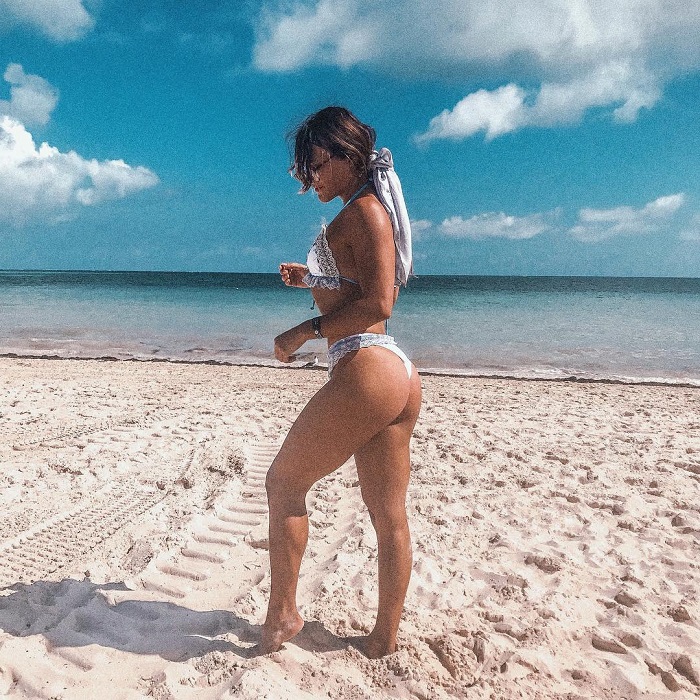 "2017 was one of the best. From my first powerlifting meet to road trip to Canada and all the special moments in between with family and friends. Feeling very grateful and looking forward to collecting new moments in the years ahead!"
Accomplishments
Fitness Influencer
Video Blogger (Health and Lifestyle)
---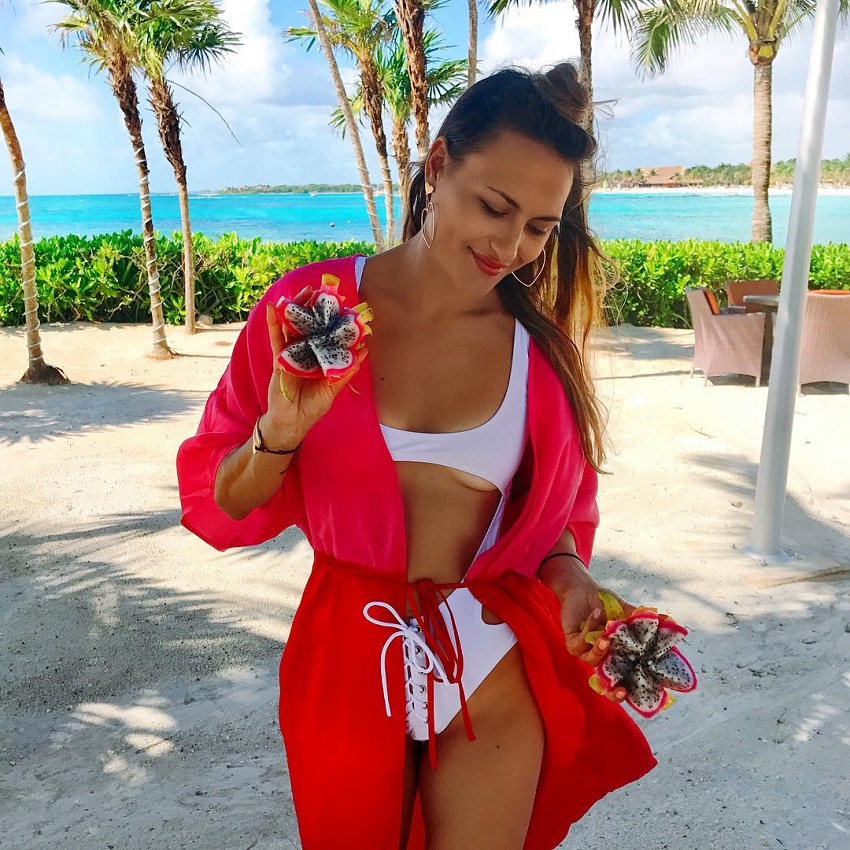 Biography
Transformation
While Michele Sullivan is in amazing shape today, it took her a lot of hard work to get to this point.
When she first started her journey into fitness, Michele says she didn't know much about nutrition and training. It wasn't until she started researching fitness articles, along with learning from more experienced friends who were into fitness, that Michele learned the nuts and bolts of her new lifestyle.
This new knowledge allowed Michele to transform herself into a new person. Seeing her body improve made Michele happier and more confident in herself.
However, while Michele achieved impressive progress on her fitness journey, she didn't want to stop there. Soon, she began to post about her lifestyle online. This includes blogs but also workout videos and photos on social media.
The exposure Michele has gained online had led her to make fitness into her job and a career. Her story continues to serve as an inspiration for people who want to accomplish their own dreams – both in and out of the gym.
---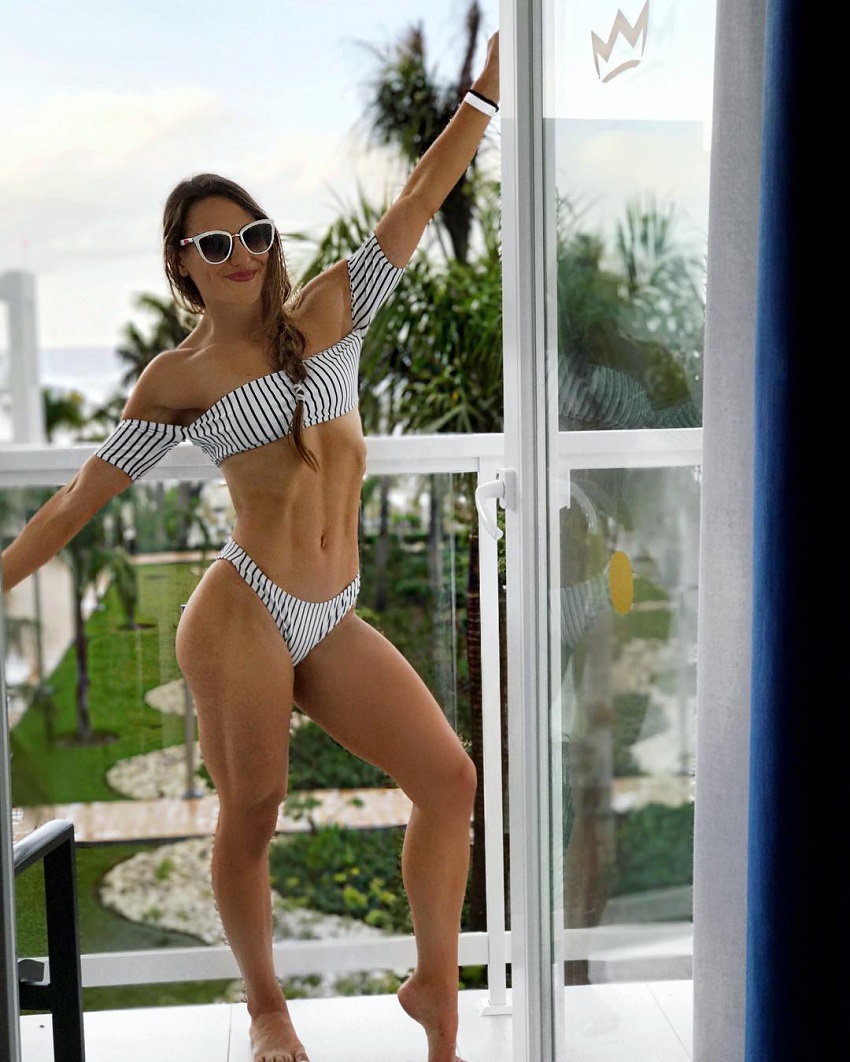 "Being alone is a part of our being, we came into this world alone and whole. It doesn't matter how many people come in and out of our life no one will ever fully understand how you feel and how you perceive experiences.

You know you the best. Rather than seeking approval from others instead reflect inward and ask yourself if you are truly happy."
Training
Michele's known for having awesome legs and glutes, which are her favorite body parts. In order to sculpt them, she had to work out between 5-7 days a week, up to 2 hours per session.
She didn't use any special training methods, she only made sure to stay consistent and dedicated to her goals. This is what has allowed her to carve out an aesthetic body.
Michele Sullivan Full Body Workout
Michele sticks to a schedule when it comes to her workouts. She's found that when she trains at around the same time every day, it's much easier to stay consistent.
When she's in a time crunch, Michele usually opts for her full-body circuit workout, which she does at home. Here's how it looks:
Squats with curls, 5 sets of 15 reps
Romanian deadlifts with rows, 5 sets of 15 reps
Lunges with shoulder press, 4 sets of 8-10 reps per side
Chest press with chest fly, 4 sets of 12-15 reps
Triceps extensions, 4 sets of 12-15 reps
Toe touches, 4-6 sets of 15 reps
Tracking Progress
Michele isn't a big fan of using weight scale to track her progress. Because it can be deceiving in terms of the type of weight she gains or loses. For example, the weight scale might show that she's gotten leaner when in reality she only lost water weight.
So instead, Michele likes to take pictures of herself every week. According to her, this is a much more reliable way to determine progress.
"I love keeping track of my progress by taking pictures. I don't use a scale and I find this way to be more beneficial and easier!"
---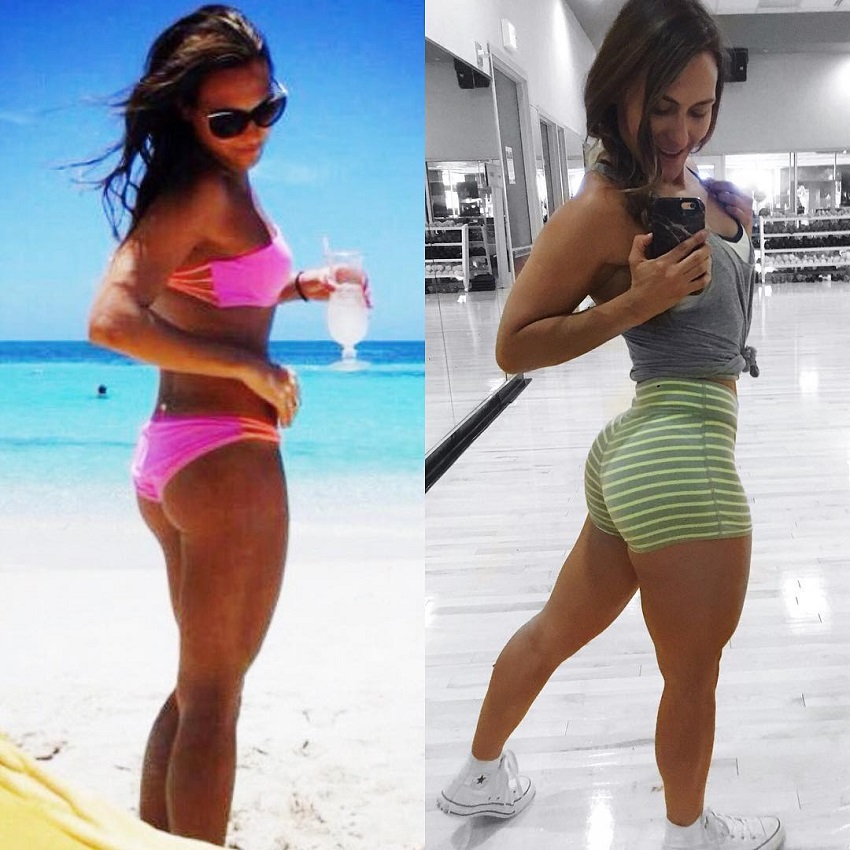 Michele Sullivan's figure transformation in fitness.
---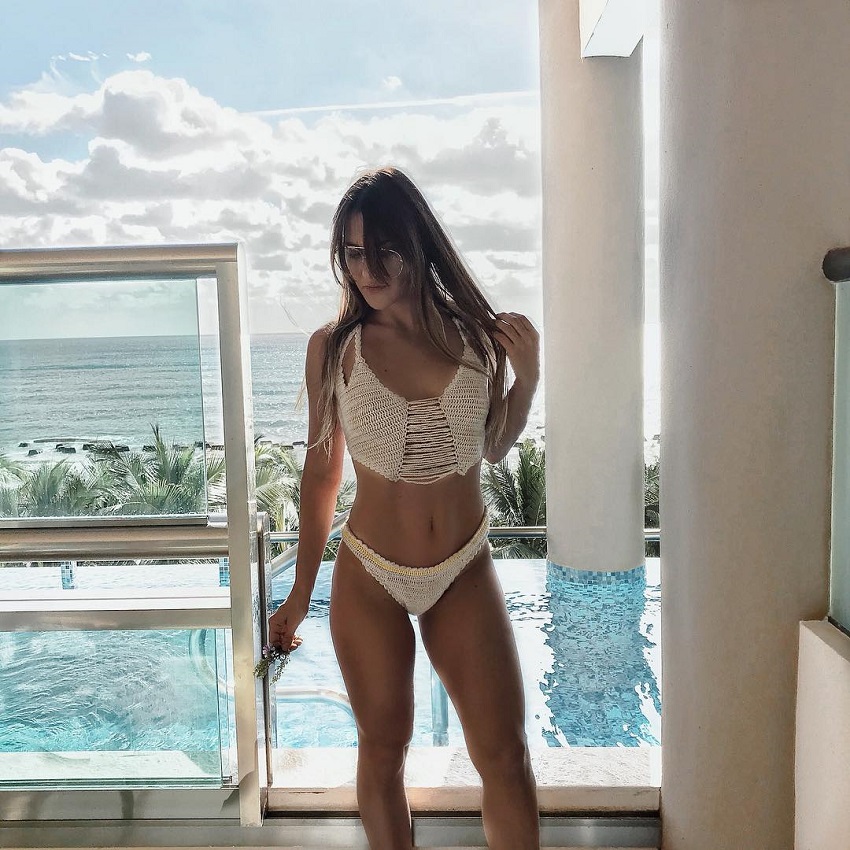 "For me, intuition plays a huge role in decision making. While it can be difficult to stay true to yourself and isn't always the easiest path you know you the most. What you need what you want what you believe."
Nutrition
Plant-Based
Much like with her training, Michele doesn't follow any special nutrition program to stay lean. She only makes sure to stay consistent with her diet, eating foods that are rich in nutrients such as fiber, vitamins, and minerals.
In terms of the foods Michele eats, it's all mostly plant-based with whole grains, vegetables, fruits, and legumes. She also eats nuts and avocados to get her healthy fats.
Avoiding processed food, including refined sugars, french fries, and soft drinks is another way Michele maintains a healthy body.
Still, Michele will treat herself from time to time. Especially when she doesn't have any fitness event coming up. By doing so, she recharges her 'batteries' for the weeks and months of dieting ahead.
Morning Routine
Michele usually wakes up at 7:30 AM. Shortly after she'll make breakfast for herself and her family. As they're all plant based, Michele focuses on whole grains and fruits that aren't high in sugar. One of her favorite breakfasts is oatmeal with fruit. It's simple and nutritious, according to Michele.
Before her morning workout, Michele will have a sugar-free coffee, and a bit later, a green smoothie.
The smoothie is one of Michele's favorite drinks, as it's packed with nutrients and is low in calories. Making it a perfect weight loss drink. As she says: "I've been drinking this pretty much every day for years since I discovered this amazing concoction!"
The recipe for smoothie goes like this:
2 cups of water/or coconut water
1 lemon juiced
1 cup of Kale
Ginger root (optional)
1 cup of Spinach
1 Green Apple
Ice
She simply blends all the ingredients together and the smoothie is ready to be served.
Supplements
Michele's supplement stack might include a multivitamin, a plant-based protein powder, and a pre workout for when she needs extra energy in the gym.
---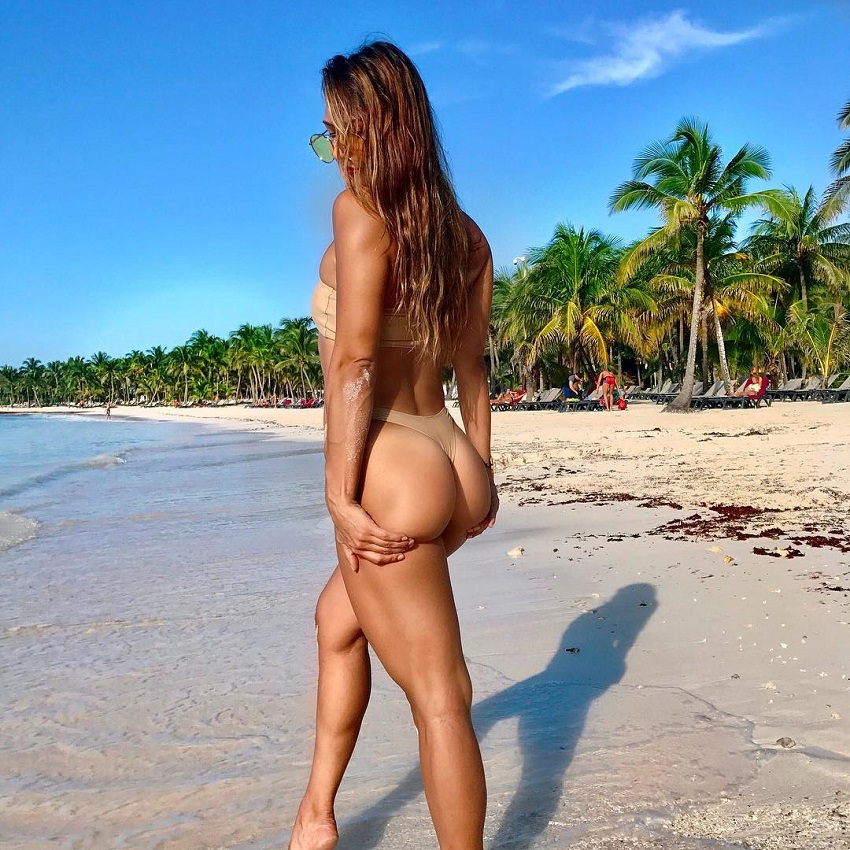 Idols and Influences
While Michele has her own idols and influences, she's become an icon in her own right. Many people that follow her have started to follow healthier lifestyles because of her example, including adopting a plant-based diet.
---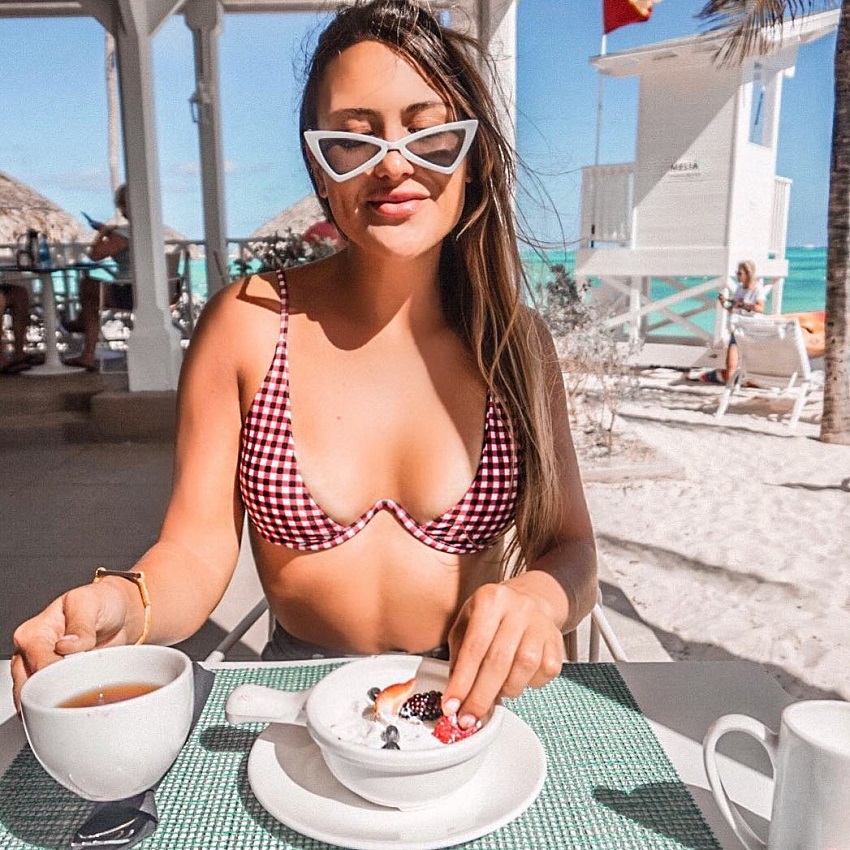 When you think about the path you're on right now what does your inner voice tell you? A big yes? A maybe? Or an I-hate-this-but-it's-what-I-have-to-do? Following your inner compass although it may feel like your taking a detour is apart of the process."
What we can learn from Michele Sullivan
When Michele Sullivan started her transformation, she had a goal of becoming leaner and stronger. She knew that there was a long road ahead, but this didn't discourage her. She continued pushing her limits each and every day until her goals were met.
One thing she's taught us is that it's possible to achieve your dreams, as long as you're willing to put in the work and stay consistent. With a similar mindset as Michele Sullivan, you too can make your lifelong dreams a reality.