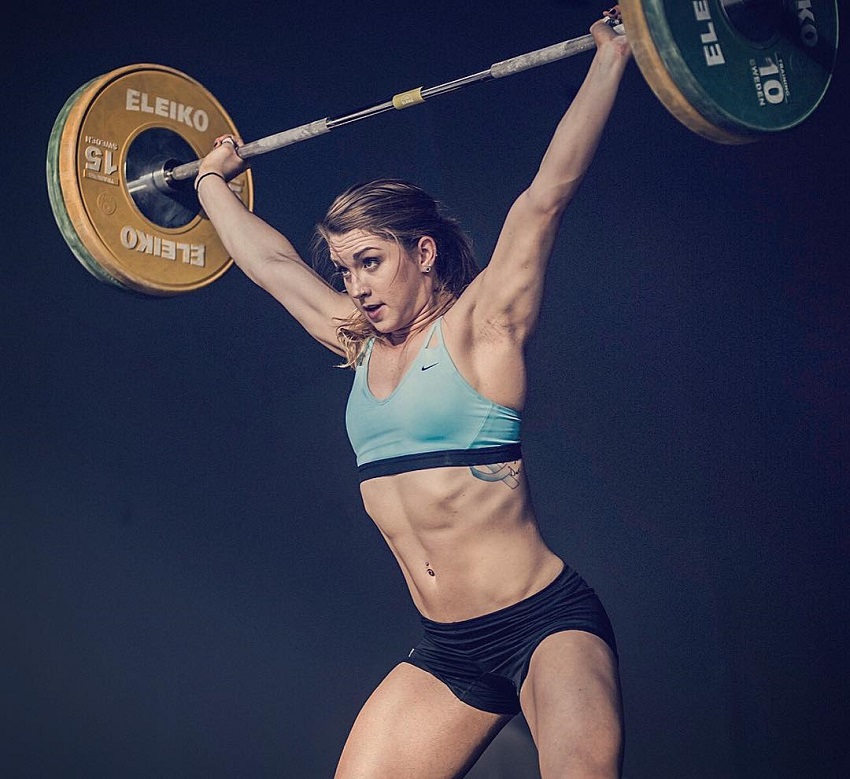 Mattie Rogers
Professional Weightlifter
Mattie Rogers is an American professional weightlifter who competes in the 69-kilogram category. She's competed in events such as the 2017 World Weightlifting Championships, where she took home 3rd place.
But Mattie didn't always plan on becoming a pro weightlifter. Growing up, she was interested in gymnastics and cheerleading. Later down the road, she stumbled across CrossFit and decided to give it a try.
It was after experiencing CrossFit, when Mattie became passionate about lifting weights. She soon transitioned to weightlifting competitions, where she made a name for herself by winning some of the biggest events the industry had to offer.
This is her story:
---
"Mattie' is actually a nickname, but it is what I've been called since I was born. No one actually calls me by my real name. Another one is 'Mattie Cakes' that was given to me by my old cheerleading coach. Now some people only know me by that name."
Athlete Statistics
Full Name: Martha Ann "Mattie" Rogers
Weight
Height
Age
Date of Birth
145 - 155lbs (65.8 - 70.3kg)
5'7" (170cm)
28
August 23, 1995
Nationality
Profession
Era
American
Professional Weightlifter
2010
| | |
| --- | --- |
| Weight | 145 - 155lbs (65.8 - 70.3kg) |
| Height | 5'7" (170cm) |
| Age | 28 |
| Date of Birth | August 23, 1995 |
| Nationality | American |
| Profession | Professional Weightlifter |
| Era | 2010 |
---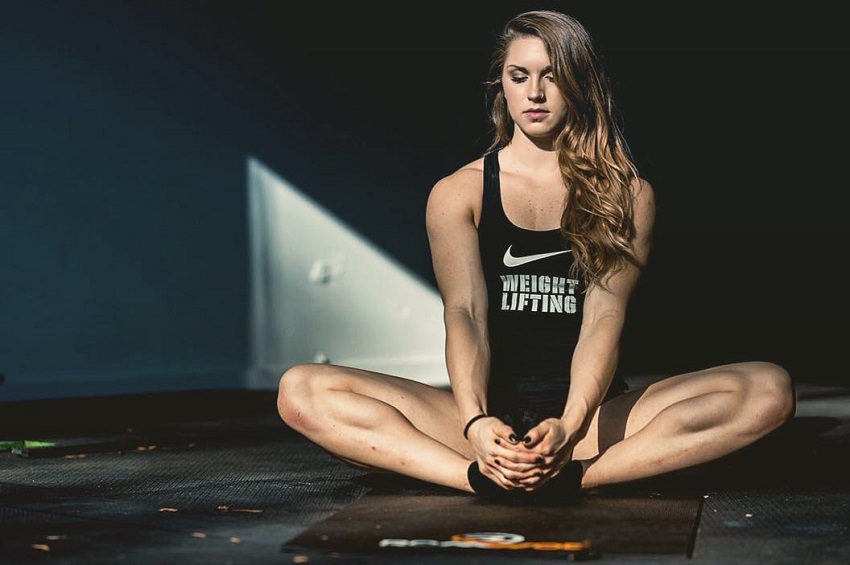 "I give gymnastics full credit for my success in CF and weightlifting. I definitely owe it to my parents for putting me in gymnastics at such a young age. It has honestly changed my life and has helped me in literally every sport I have ever trained."
Accomplishments
Mattie's Personal Records
Snatch: 106 kg (234 lb)
Clean & Jerk: 134 kg (295 lb)
Total: 239 kg (527 lb)
Weightlifting Contests
2017
World Weightlifting Championship, Anaheim USA, 3rd place (69kg class)
Pan-American Championships, Miami USA, 2nd place (69kg class)
National Championships, Chicago USA, 1st place (69kg class)
2016
American Open, Orlando USA, 1st place (69kg class)
World University Championship, Merida Mexico, 1st place (69kg class)
National University Championships, New Orleans USA, 1st place (69kg class)
National Championships – Olympic Trials, Salt Lake City USA, 1st place (69kg class)
2015
World Weightlifting Championships, Houston USA, 15th place (69kg class)
---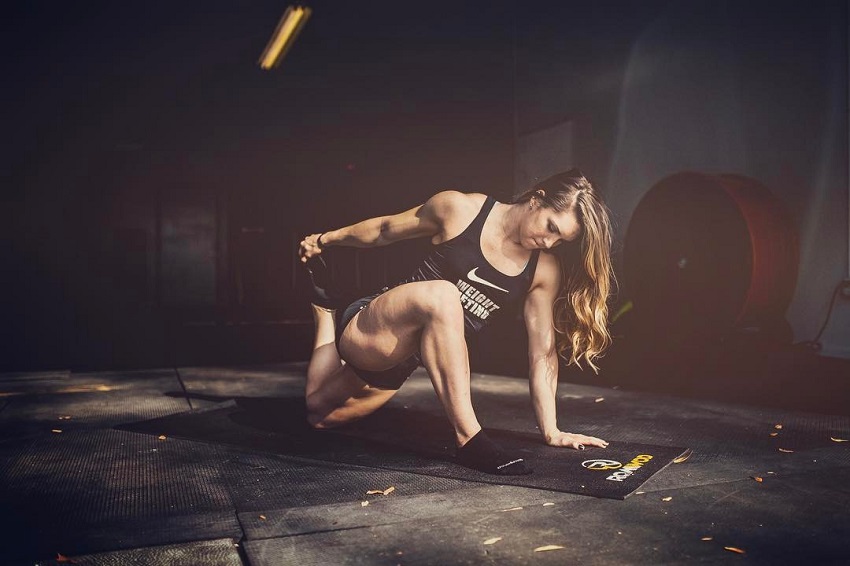 "Repetition and visualization are key for consistency for sure, especially when it comes to comp time. If you have successfully performed the movement thousands of times in training, then a thousand more times in your head, there will be no doubts when on the big stage."
Biography
Mattie's Early Life
Mattie Rogers, also known by her full name Martha Ann Rogers, was born in August 1995, in Florida. Growing up, Mattie loved to play sports. Her parents encouraged her to stay active and healthy, particularly her father who had a passion for football.
Mattie quickly excelled in cheerleading and gymnastics and was proud of her achievements. Unfortunately, her father wasn't there to support her anymore, as he tragically passed after a long battle with colon cancer in 2001.
Needless to say, the tragedy shocked Mattie and her family. However, she didn't let this destroy her, but instead, she learned an important lesson from her father's battle with cancer.
She said; "Aside from being blessed with athletic genes, watching his strength through his battle with cancer at such a young age has given me an example of what true strength is."
---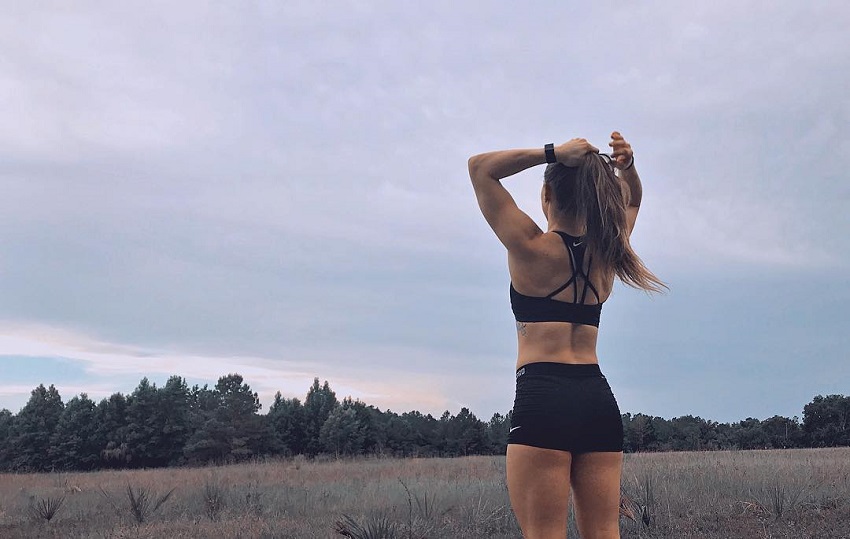 ---
From Gymnastics to Weightlifting
For the next several years, Mattie kept practicing gymnastics and cheerleading. Then, at the age of 17, she embarked on a whole new journey in CrossFit.
Fascinated with the results she saw, Mattie soon found love for weight training. This led her to become interested in professional weightlifting one year later.
Debut Competitions
What started as a new hobby, soon turned into a full-time career for Mattie. After one year of weight training, she transitioned to weightlifting competitions.
In 2014, she made her debut at the IWF Pan-American Junior Championships, where she wowed the audience with her performance. "I was completely hooked and never looked back," Mattie said later.
From there, she went on to make her senior-level debut one year later – taking 15th place at the 2015 World Championships. During the contest, Mattie broke her personal record in weightlifting with a total of 226 kilograms.
With these achievements, Mattie was able to quickly rise among the ranks in the weightlifting sport.
---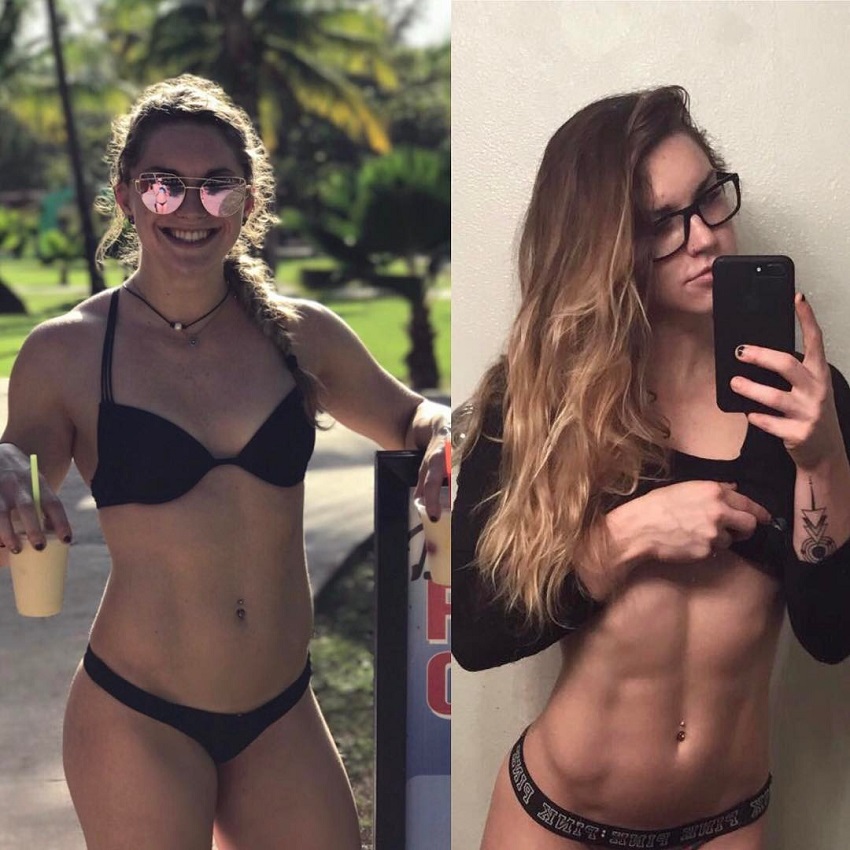 ---
One Year, Four Titles
In 2016, Mattie came extremely close to qualifying for the 2016 Olympic Games. Despite winning the 2016 National Championships and Olympic Games Trials, she wasn't chosen to represent the United States of America.
Taking the misfortune in her stride, Mattie went on to win three additional contests that same year. These were the American Open, World University Championships in Mexico, and National University Championships.
Setting New Sights
Riding high from her victories, Mattie set her sights on new challenges for 2017. One of them was to win the World Weightlifting Championships.
On her way to achieving her goal, Mattie first took part at the 2017 National Championships in Chicago, where she claimed 1st place. The other contest was the Pan-American Championships, where Mattie came in 2nd place.
---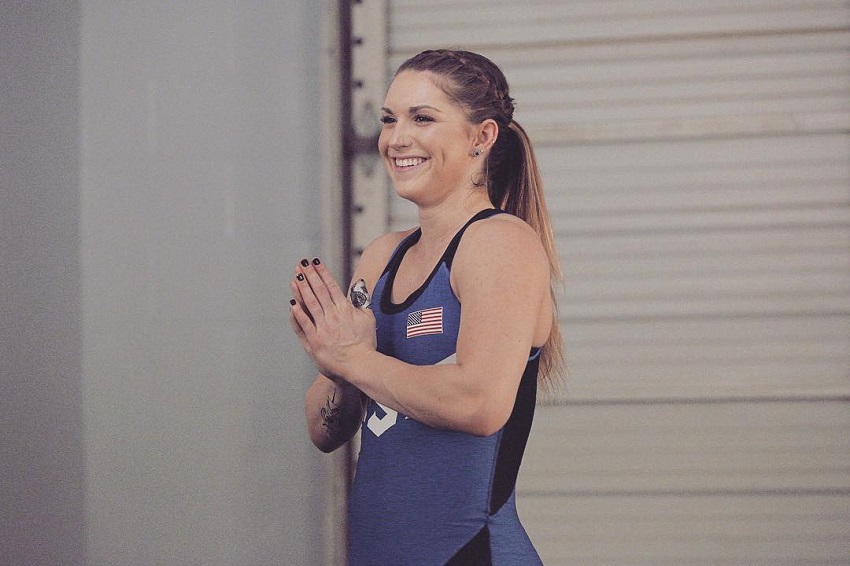 ---
A Bronze Medalist
Finally, after weeks of preparations, the time came for Mattie to compete at the 2017 World Weightlifting Championships.
She ultimately the bronze medal by taking 3rd place overall. Although she didn't win the contest, this was still a huge achievement for Mattie, who was just 21 years old at the time of the event.
With this achievement, Mattie became a rising star in the weightlifting sport. There's surely a lot more to see and hear from her in the future.
---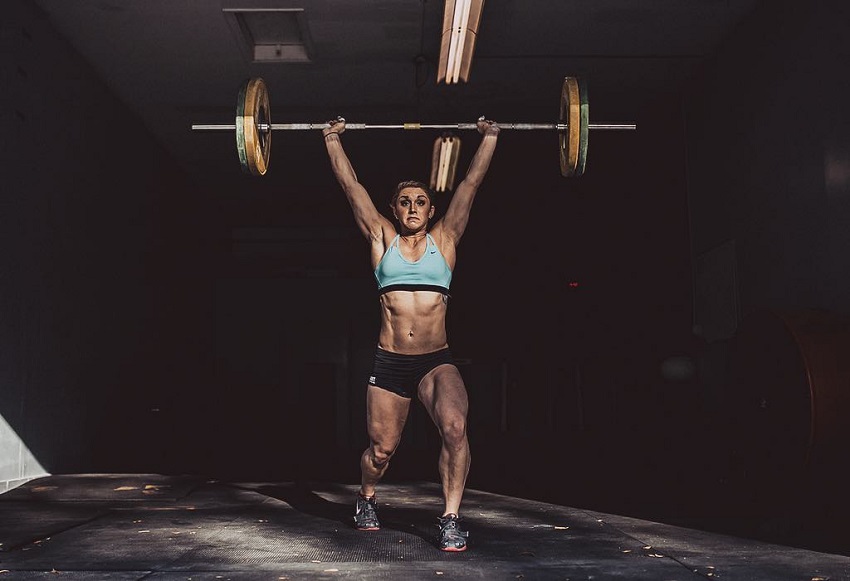 "Complaining about being stressed or having so much to do is literally saying "well, I want this and that, but I don't really want to work for it". Fu*k that. Know what you want, and work for it."
Training
Two Workouts a Day
Mattie's training revolves around two workouts a day.
In the morning, she typically does pressing movements and squats. Which work on her strength and muscle growth.
In the afternoon, she'll do technical movements such as pull, isolation presses, and accessory work. These exercises help Mattie maintain a correct form when training, along with improving her mobility and stamina.
---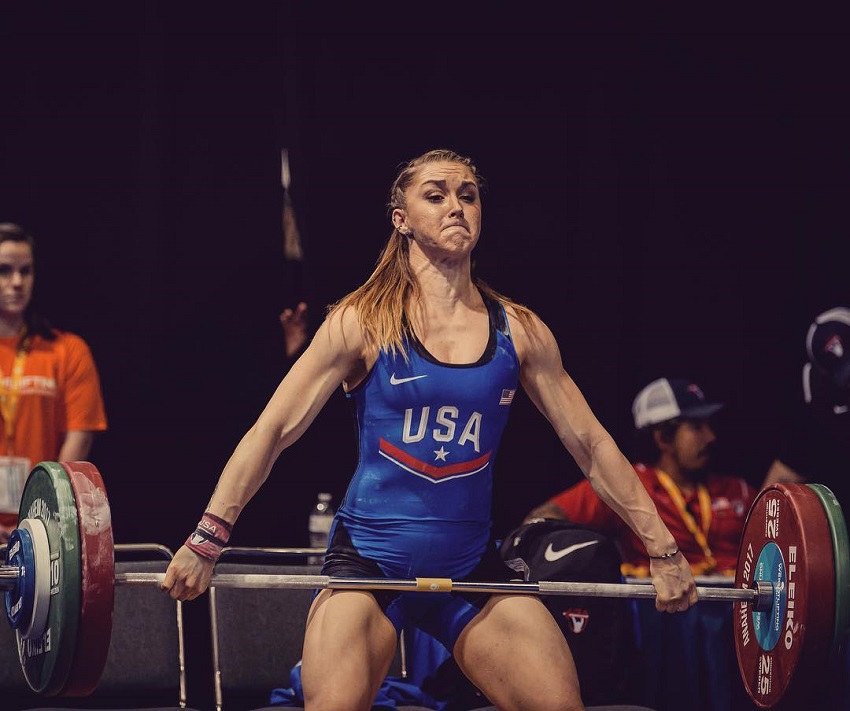 Nutrition
Approach to Dieting by Mattie Rogers
There's no secret when it comes to Mattie's diet. The key is in sacrifice and consistency. She avoids processed foods, dairy, and artificial additives – sticking exclusively to wholesome foods.
Here's Mattie talking about her diet; "I eat very clean. I have never counted calories or carbs (unless I'm cutting weight for a competition) and just eat what and when my body tells me. I'm not a food measure-er, nor do I think I ever will be." – Mattie Rogers
---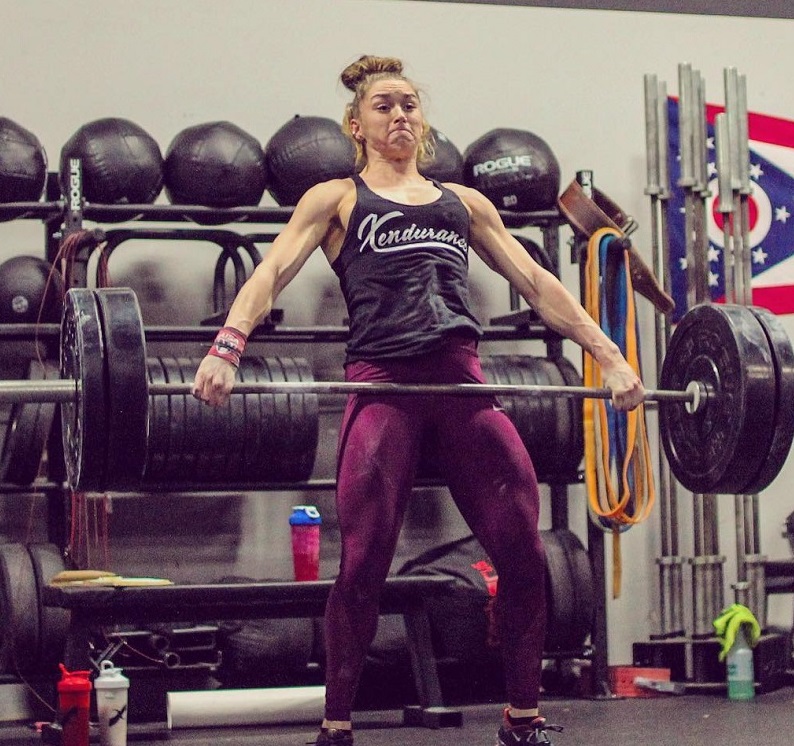 Idols and Influences
Some of the biggest influences in Mattie's life were her father and CrossFit coach.
During each of her weightlifting events, Mattie wears her father's chemotherapy bracelet to help her win contests.
---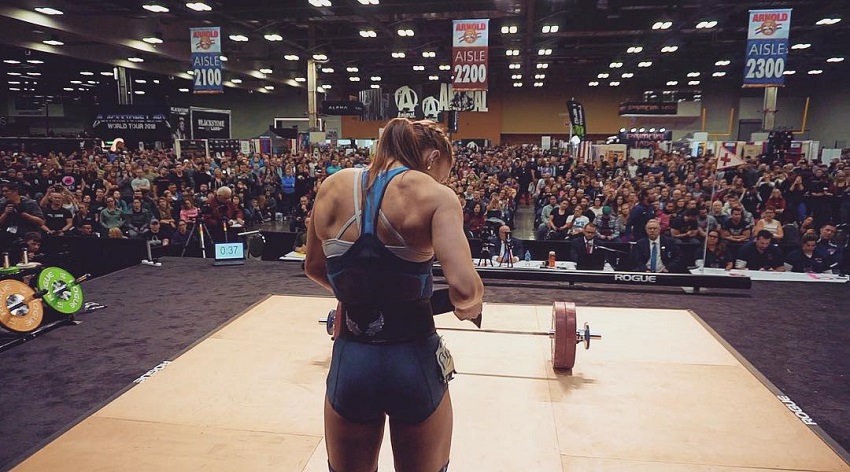 What we can learn from Mattie Rogers
What we can learn from Mattie Rogers, is that you should learn from the challenges that life presents you, instead of letting them bring you down.
Mattie had all but a perfect life growing up, her father died when she was only 6. But even at such a young age, Mattie understood that she couldn't let this destroy her. Instead, she used her father's battle with cancer as a lesson to grow stronger.
It's thanks to her mindset, that Mattie Rogers was able to reach the level of success she's at today. Her story teaches us that obstacles in life can either 'make you,' or 'break you.' Ultimately, it's up to you to decide which one it's going to be.