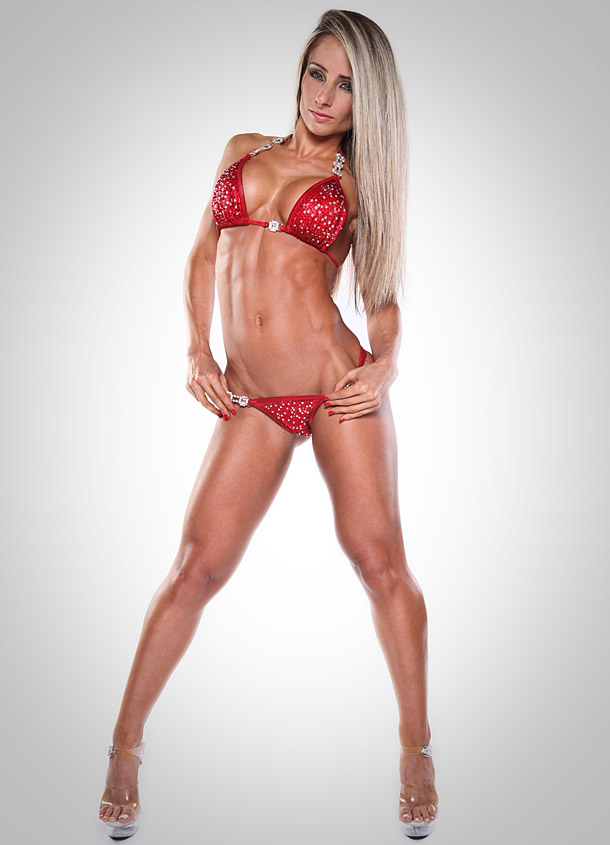 Marissa Rivero
IFBB Bikini Model
Surrounded by health and fitness by her father, it was in Marissa's blood to compete. Making a resolution in 2013 to change her body, she stepped into the gym with a goal in mind to win her Pro card with the IFBB.
Marissa's not only achieved her goals with the IFBB and become a Pro, she's also known for her background in dance and competitive cheerleading, and this is her story:
---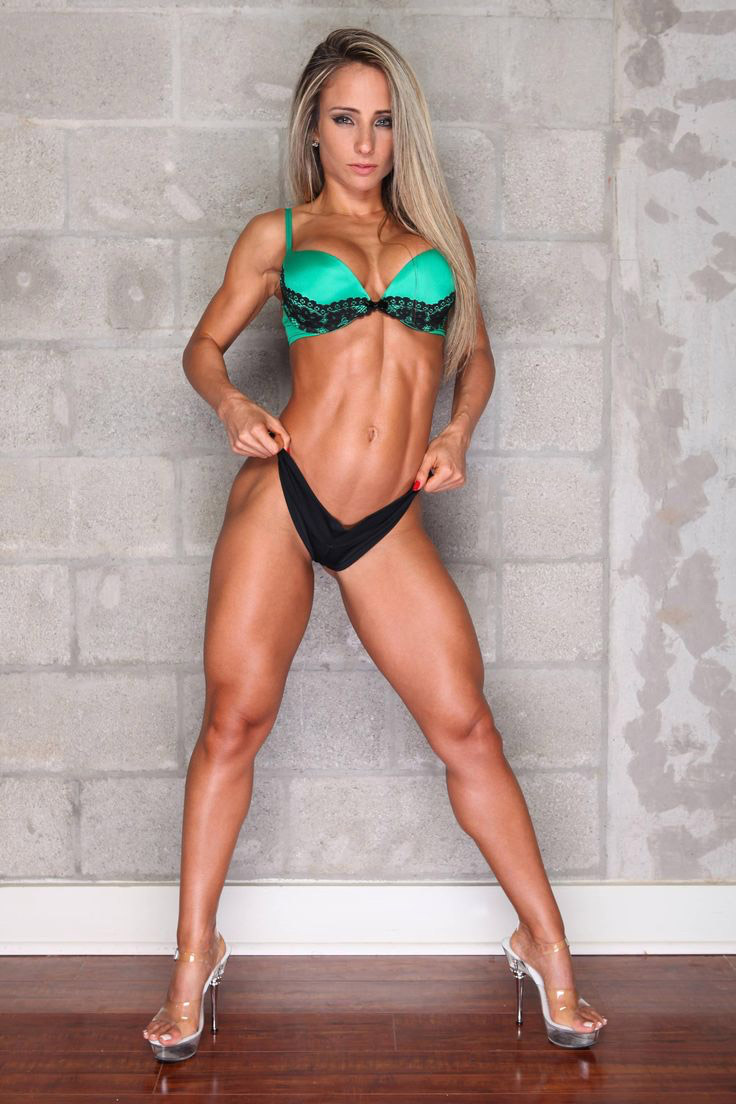 "Marissa Rivero has over 708 thousand followers on her social media and growing strong. She's known for her strong and curvy legs and well-rounded physique."
Athlete Statistics
Full Name: Marissa Rivero McGrath
Weight
Height
Year of Birth
Nationality
Under 115lbs (52.2kg)
5' (152.5cm)
1989
American
Profession
Alias
Era
IFBB Bikini Model
Marissa Rivero
2010
| | |
| --- | --- |
| Weight | Under 115lbs (52.2kg) |
| Height | 5' (152.5cm) |
| Year of Birth | 1989 |
| Nationality | American |
| Profession | IFBB Bikini Model |
| Alias | Marissa Rivero |
| Era | 2010 |
---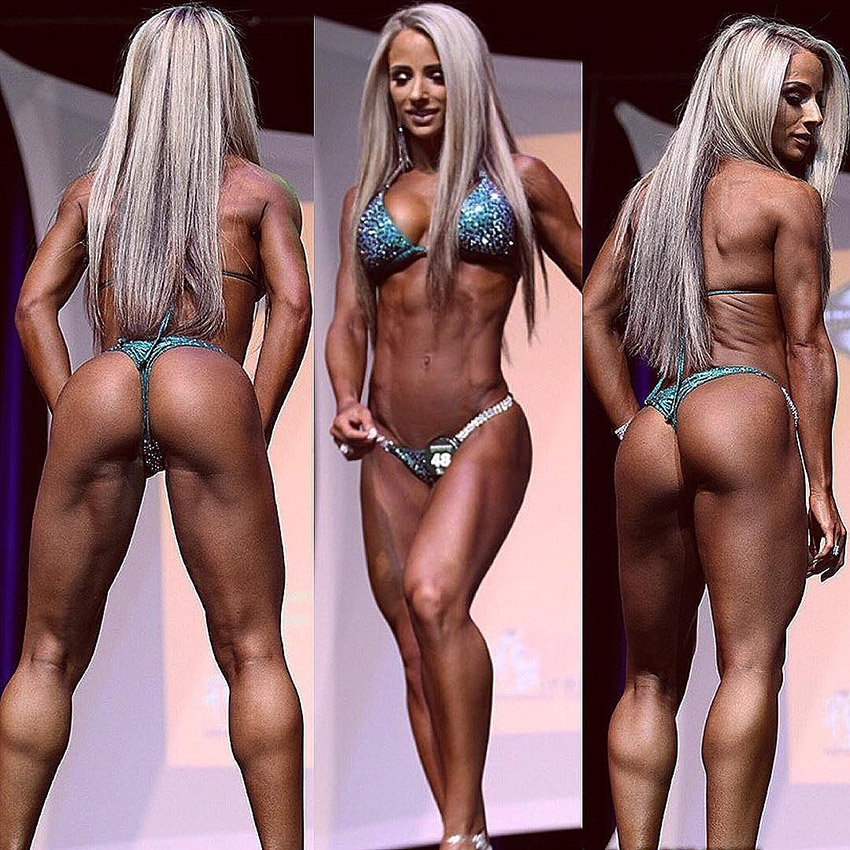 Accomplishments
Competitions
2015 IFBB Ferrigno Legacy
2015 IFBB Iron games Pro Bikini
2014 IFBB Southern California Pro Bikini
2014 IFBB Toronto Pro Supershow
2013 NPC USA Championships
2013 NPC USA Championships
---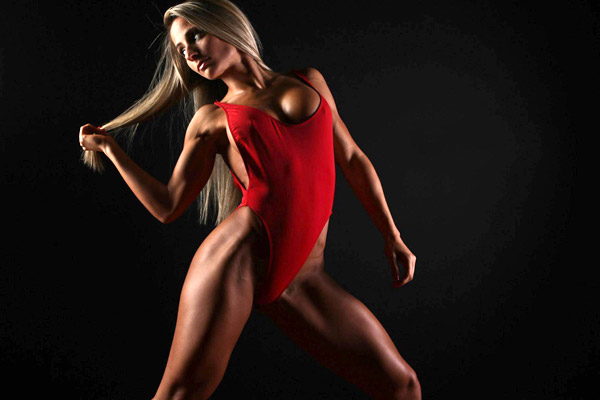 "I am extremely competitive if I want something I'm going to go after it! No excuses! You have to be willing to do what others won't to achieve what others don't!"
Biography
Cheerleading To IFBB
Marissa first became inspired by her father who was always interested in exercise and healthy eating. Although she didn't walk into the gym until 2015, Marissa always appreciated people who would keep fit and strong.
Before her competitive history started in bikini modeling, Marissa's also know for being a professional cheerleader and dancer, she would compete in national championships across America.
One day she decided to change her body and document it on social media."It was kind of a New Year's resolution type thing" recalls Marissa. Her friend who'd competed before was the one who gently pushed Marissa into training, seeing that her friend was full of potential.
Becoming Hooked With NPC
Not being altogether familiar with the NPC competitions that her friend took part in, Marissa went to a show and was blown away, this, she recalls is what got her hooked. "The first show I went to I was hooked and decided to make it my goal to one day step on stage."
Marissa's friend and bikini competitor eventually persuaded her to compete. In 2015 she stepped into the gym with a serious goal in mind. She gave herself 6 months to get stage ready.
Not only did Marissa manage to get her body in peak condition, she also smashed the competition and took 1st place in her very first show, which also qualified her for the nationals.
---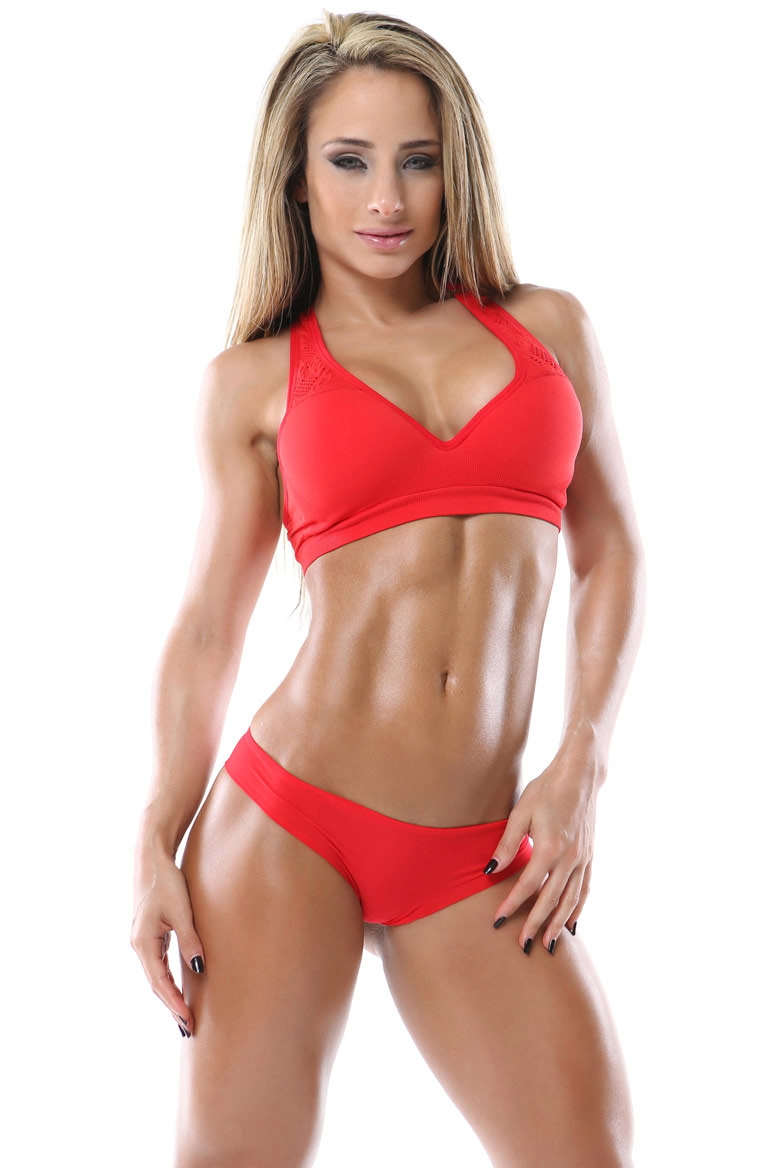 Team Edge Partnership
Marissa took her goals very seriously and trained rigorously with her coach Ingrid Romero, in the process, she met Joe DiScuillo (a professional bodybuilder) through social media. They hit it off immediately and soon became partners, and later husband and wife. They both saw how incredibly well they worked together, not only as a couple but also as business partners.
They decided to create a partnership with their brand "Team Edge". The company supported Marissa in getting ready for her first NPC show, which took place on June the 8th 2015.
"I made the gym my number one priority and joined Team Edge. I gave myself six months to prep, and by June 8th I was on stage at my first show where I placed first."
---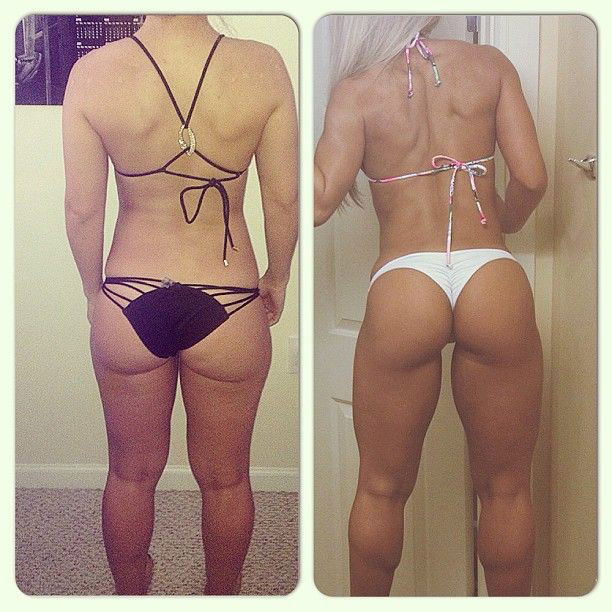 Winning Her Pro Card
Marissa built herself up quickly and won her pro card with the IFBB after only two shows in the NPC division. Her first competition took place in June 2015 taking the 1st in the NPC, this is where she qualified for the nationals.
After tasting victory in the NPC, she knew that the IFBB was within her sights, Marissa decided to get her feet wet one more time in the NPC to see what she could do. Marissa took 1st place again.
Being pushed by her coach, close friends, and husband to go straight for the IFBB, as she was proving to be a top competitor in the NPC division. Marissa stepped on stage in 2014 and took home 2nd place in the IFBB, which rightfully secured her with the Pro card.
Marissa now continues to work with her company in helping others prepare for their first bikini show. She want's to make the process as fun and enjoyable as possible for each person, along with helping them to make the right choices through their cutting edge information. 
---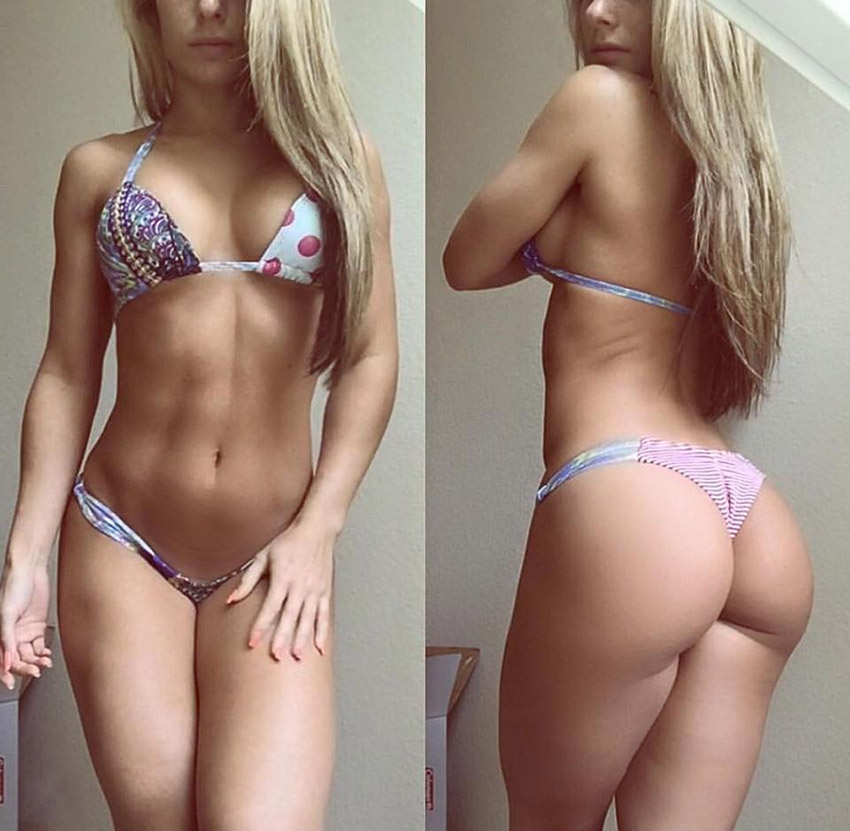 "I would do legs hard and really heavy and my quads grew out of control."
Training
Building Stong Legs
Marissa is only 5ft tall, so when she trains her legs, she really gains muscle fast. Her good genetics and work ethic means she can build muscle relatively fast.
So much so, that 8-12 weeks before one of her competitions she had to completely stop leg training altogether as they were growing too much. Marissa had to switch to cardio on her legs days to reduce the size.
Marissa's know for having great legs, this is one of her features she admires the most. She notices her best results come from doing light to moderate weight with higher repetitions.
Cardio
As for cardio and fat loss, Marissa prefers HIIT cardio as it's the most effective for her. She says that it helps her to retain hard earned muscle whilst shredding the fat.
"This has been the most effective for me. It has helped me lean down while keeping a substantial amount of muscle."
---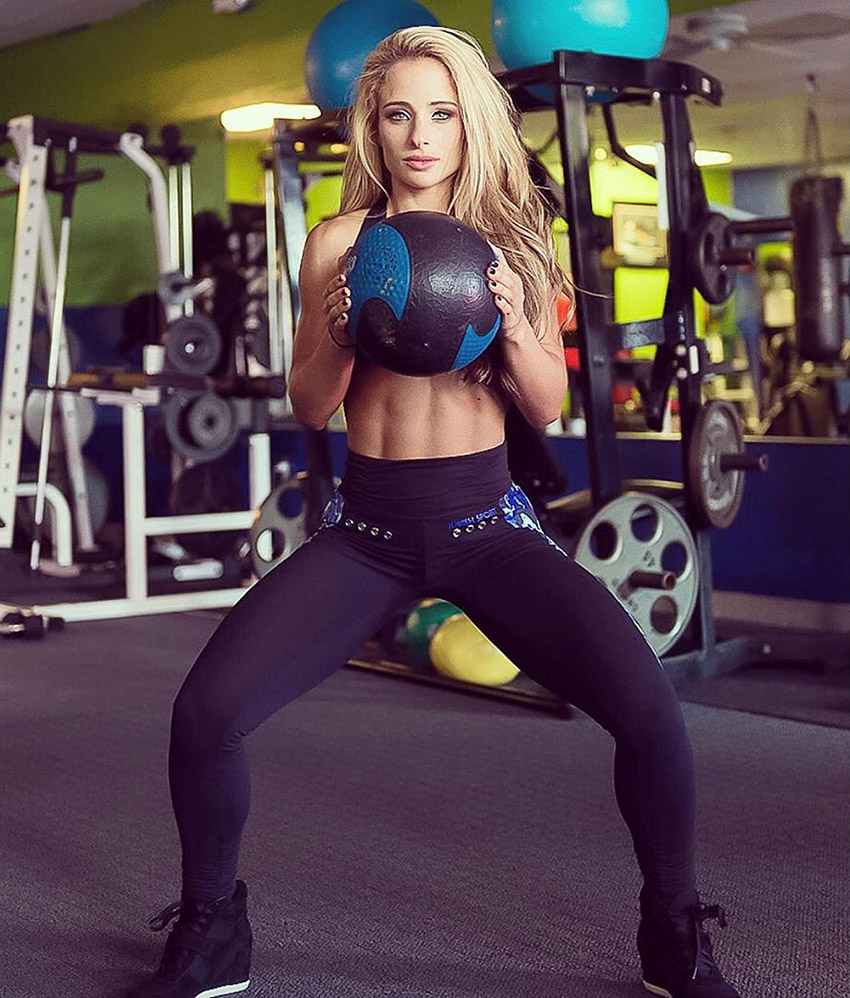 Marissa's Workout
Monday: Arms/Abs/Cardio
Dumbbell Curls 3×20
Triceps Rope Extensions 3×20 (Superset)
1 minute Sprint
Jump Squats 3×20
Ice Skaters 3×20 (Superset)
Hammer Curls 3×20
Assisted Dips 3×20
1 minute Sprint
Tuck Jumps 3×20
Jump Lunges 3×20 (Superset)
20 minute Ab Workout
30 min Cardio
Tuesday: Back
Assisted Pull Ups Wide Grip 3×25
Kettle Bell Swings 3×25 (Superset)
2 min run on 10% Incline
Seated High Row Wide Grip 3×25
Plyo Push Up 3×25 (Superset)
2 min run on 10% Incline
Straight Arm Row 3×25
Med Ball Slams 3×25 (Superset)
2 min run on 10% Incline
One Arm Dumbbell Rows 3×25
Tuck Jumps 3×25 (Superset)
45 min HIIT on Treadmill
Wednesday: Legs/Abs
Weighted Squats 4×25
Jump Squat on Bosu 4×25 (Superset)
1 minute run at 75% of Output
Weighted Curtsy Lunge 4×25
Sumo Squat Jumps 4×25 (Superset)
2 minute run at 75% of Output
Donkey Kicks on Smith Machine 4×25 Each Leg
Leap Frogs 4×25 (Superset)
3 minute run at 75% of Output
Weighted Sumo Squats 4×25
Straight Leg Deadlifts 4×25 (Superset)
Weighted Abs on Decline Bench 3×25
Roman Chair Holding Dumbbell with Feet 3×25 (Superset)
45 Minutes HIIT Cardio
Thursday: Chest
Dumbbell Press 3×20
Push Ups to Failure
High Knees 1×1 minute
Incline Dumbbell Press 3×20
Push Ups feet on ball to Failure
High Knees 1×1 minute
Cable Fly's 3×20
Standing Calf Raises 4×20
Weighted Abs on Incline Bench 5×35
V-Ups 5×35
Cardio: 30 Min
Friday: Hight Intensity Full Body Circuit 
Squat to Shoulder Press 3×20
Deadlifts to Upright Rows 3×20 (Superset)
Alternating Dumbbell Curls 3×20
Skull Crushers 3×20 (Superset)
Reverse Lunge with a High Row 3×20
Assisted Pull Ups x 20 (Superset)
Curtsy Lunge on Box 3×20
Weighted Bridge on Ball 3×20 (Superset)
Assisted Pull-ups 3×20
Hack Squats 3×20 (Superset)
45 minutes of Cardio
Saturday: Plyo/Sprints
Yard Sprints 4x50m (1-minute rest between)
Tuck Jumps 2×30
Jump Lunges 2×30
Yard Sprints 3x50m (1-minute rest between)
Jump Squats 2×30
High Knees 2×30
Yard Sprints 2x50m
Yard Sprint 1x100m
Cardio: 45 min
Sunday: Rest Day
Top Three Exercises
As Marissa likes to train her legs, which is one of her most admired features, she also likes to include three exercise in her top 3.
For anyone looking to build a strong and well-rounded body, by doing these three exercises, along with a good cardio routine and a healthy diet, will be sure to help you achieve a bikini model look like Marissa's.
Smith Machine Donkey kicks
Walking Lunges
Lateral dumbbell raises
---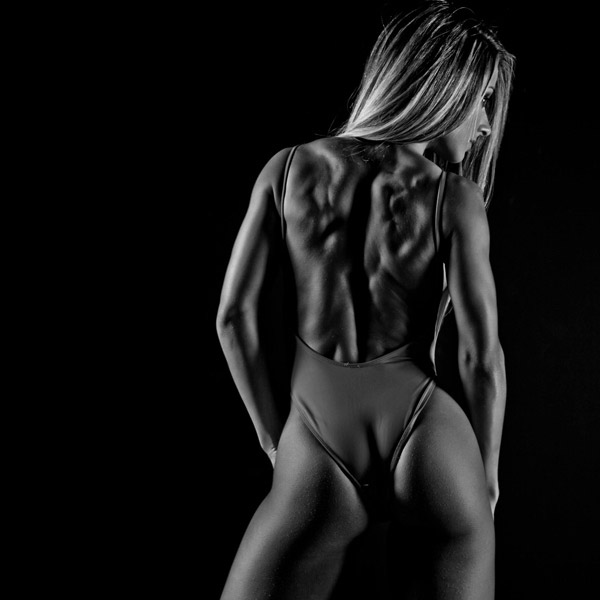 Nutrition
Marissa's diet is consistent of an IFBB Pro athlete, it's clean, structured, and full of essential vitamins, minerals, and amino acids.
Here's Marissa talking about how her diet changes before her shows:
"My diet as a competitor changes every two weeks but will always have proteins, carbs, fibrous carbs some fruits and fats. Portions change depending on how close I get to my shows."
Marissa's Diet
Meal 1: 1/2 cup of Oats & 4 Egg Whites
Meal 2: 4 oz. Sweet Potato & 5 oz. Tuna
Meal 3: 1/2 cup Brown Rice & 4 oz. Chicken & 1 cup of Greens
Meal 4: 4 oz. Tilapia & 1/4 Avocado
Meal 5: 4 oz. Chicken & 1 cup of Veggies
Meal 6: 4 Egg Whites & 10 Almonds
---
"My coach Ingrid Romero has been one of my biggest motivator's. Before she was my coach I would watch her videos on YouTube and was completely inspired."
Idols and Influences
It's clear to see that her coach Ingrid Romero has been a major influence in helping Marissa prepare for her competitions. But, the spark that got Marissa hooked was going to see her first NPC show, this is where she got the thirst to compete and step onstage to prove what she could do.
"My coach Ingrid Romero has been one of my biggest motivator's. Before she was my coach I would watch her videos on YouTube and was completely inspired, her beauty, body, stage presence and personality is completely motivating."
Marissa also says that her husband, Joe DiScuillo, knows how to get the best out of people, he helps her to stay motivated through her training or any of life's uncertainties. All in all, Marissa loves the world of bikini modeling, her motivation not only comes from her passion for the sport, but also seeing her clients do well in competing.
---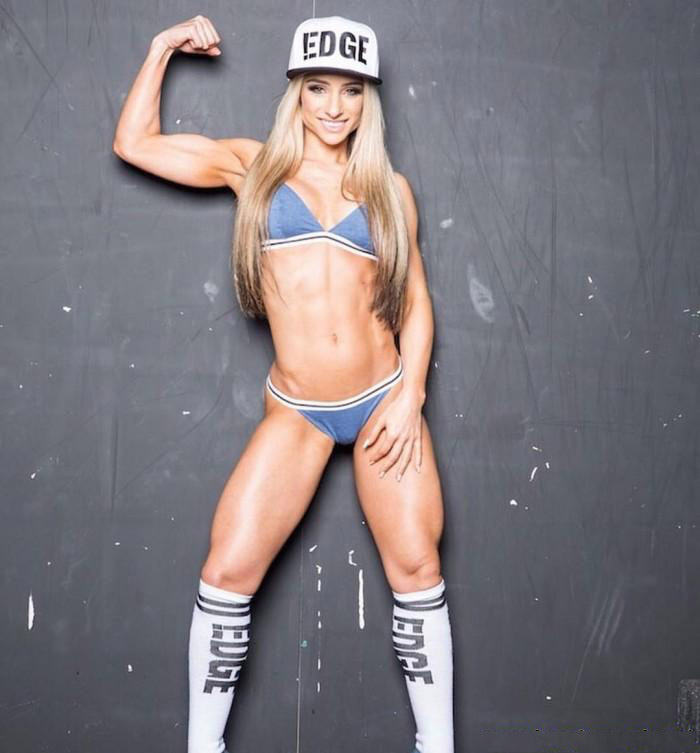 "I'm proud that I have been able to stick to something that is a complete lifestyle change and surpass every expectation I had made for myself while competing."
What we can learn from Marissa Rivero
Marissa has been competing from an early age in the form of cheerleading, but as soon as she saw her first NPC show, She knew what she wanted from her professional life. Not wasting one second, Marissa started to train for the win.
Her drive and ambition to step onstage shows courage and commitment from the very beginning. Marissa made her goals into a reality, with the help of her own will power and thirst to succeed, along with the push from friends and family, Marissa succeeded in winning her Pro card after only two shows in the NPC.
With the right support, determination and passion in what you love to do, you too can achieve your own greatness.