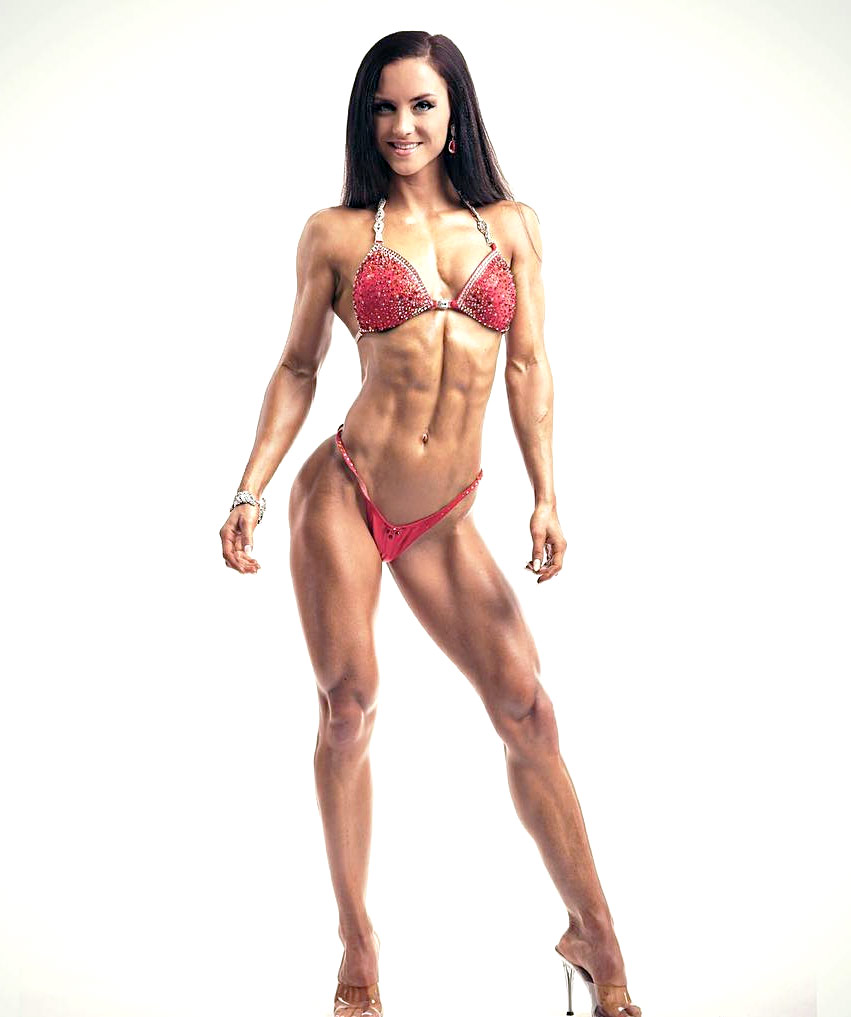 Marina Krause
Bikini Competitor, Bodybuilder, Model
Marina Krause is a professional bikini fitness competitor from Germany. She began training at 17-years-old, and became recognized in her homeland after placing highly in numerous competitions by the age of 23.
But it wasn't always a smooth ride for Marina – she struggled to put on muscle during her initial months of training, which was the result of too much cardio. However, she came back strong after changing her training routine, to become one of the most promising talents in the industry.
This is her story:
---

Athlete Statistics
Full Name: Marina Krause
Weight
Height
Year of Birth
Nationality
135 - 145lbs (61.2 - 65.8kg)
5'7" (170cm)
1993
German
Profession
Alias
Era
Bikini Competitor, Bodybuilder, Model
marinakrausee
2010
| | |
| --- | --- |
| Weight | 135 - 145lbs (61.2 - 65.8kg) |
| Height | 5'7" (170cm) |
| Year of Birth | 1993 |
| Nationality | German |
| Profession | Bikini Competitor, Bodybuilder, Model |
| Alias | marinakrausee |
| Era | 2010 |
---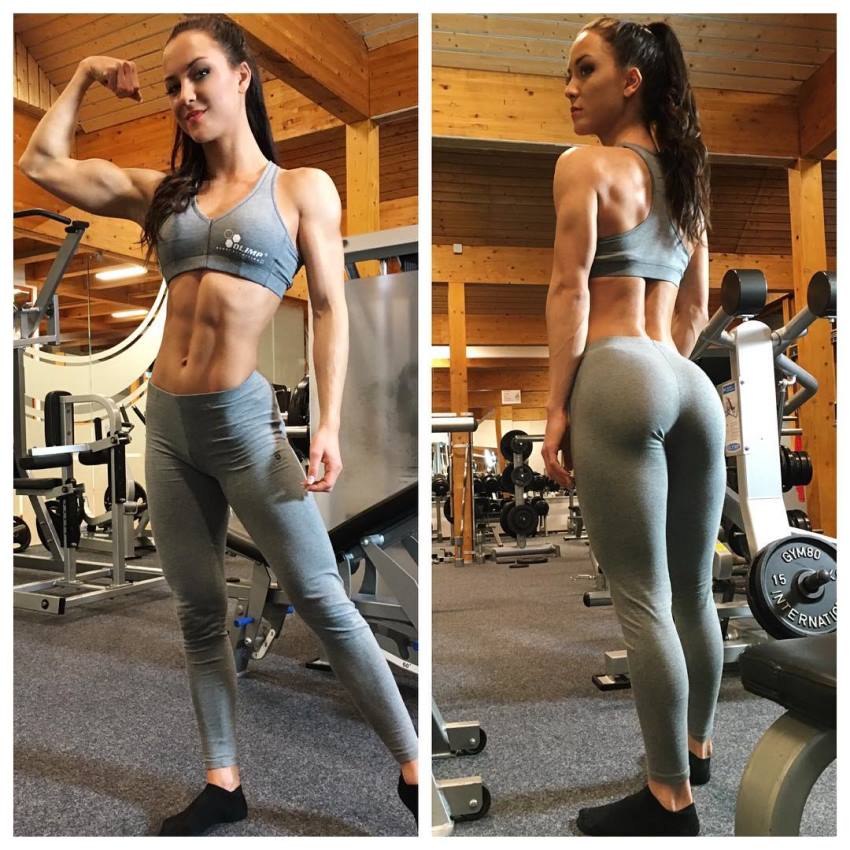 Accomplishments
Competitions
2014 ACE 14′ Junior Championship – 1st
2014 Bikini Fitness, Cologne Beach Style – 1st
2014 Arnold Classic Europe – 2nd
2014 Bikini Fitness Junior Arnold Classic Europe – 2nd
2015 German Junior Championships – 1st
2015 Bikini Fitness World Championship – 2nd
2016 Bikini Fitness Arnold Classic Africa – 2nd
---

Biography
Early Years
Born in Dusseldorf (Germany), Marina Krause was inactive and led an unhealthy lifestyle as a child. She grew up slightly overweight, and became self-conscious about her looks.
At the age of 17, she joined a gym in an effort to lose weight. But her inexperience meant that she only trained cardio, and made very little progress in her first few months.
Fitness Journey
A year and a half after starting her fitness journey, Marina realized that her training plan wasn't delivering any results. She started researching online about correct training techniques, and became fascinated by Bikini athletes, such as Valeria Ammirato and Ramona Alb.
Marina became inspired by these athletes, and wanted to sculpt a muscular and aesthetic physique. At the age of 18, Marina started lifting weights in the gym, setting her sights on competing in bikini shows.
Marina ended up losing all the excess fat, but she also lost a significant amount of muscle. Having been "confused" and "unsure" what she was doing wrong, Marina decided to hire a personal coach to educate her on the right approach to training.
---

---
First Competition
Over the next 3 years, Marina started noticing positive results. Her body became toned and she was working hard to reach towards her goal of becoming a bikini athlete.
By 2014, she'd sculpted a great figure. After being encouraged by her coach and friends, she entered her first competition – the ACE 14' Junior Championship.
Impressively, Marina walked away from her debut show after being placed 1st. But she was just getting started.
Further Success
Riding high from her success, Marina entered her second show three months later – the 2014 Cologne Beach Style competition. She continued her progression in the sport by taking home the trophy, but that wasn't her only achievement of the night.
By winning the 2014 Cologne Beach Style show, Marina had qualified for the Arnold Classic Europe that same year. She raised her game in the gym, and spent the next few months preparing to compete in her biggest competition yet.
It was at this point that Marina realized that she could make a name for herself as a bikini athlete.
---

---
Fitness Icon
Despite her inexperience, Marina placed a close second in the 2014 Arnold Classic Europe in Madrid. This show gave her exposure in the industry, and she became recognized as a rising star.
Over the next 2 years, Marina entered a further 4 shows, placing 2nd and 1st. By 2016, Marina had gained attention on social media, attracting masses of fans on Instagram.
It wasn't long until she'd become a fitness icon, inspiring fans around the world to lead a healthy lifestyle.
Life Beyond Fitness
Outside of her training-competition lifestyle, Marina is an exemplary academic student. She has an economics degree from the University of Paderborn, something she intends to make full use of once she has finished competing.
Marina likes to spend her free time in nature and with her family. As for her career, she hopes that her name will reach millions one day and that she will inspire people to live and think "outside of the box."
---

Training
Marina follows a training regime which allows her to maximize her muscle growth, putting an emphasis on form over weight.
Marina changes her training schedule every three months to shock her body into constantly progressing. Her usual training split focuses on abdominal and legs, back and chest, as well as shoulders and arms.
Marina's Workout Programme
Monday – Legs & Abs
Tuesday – Back & Chest
Wednesday – Shoulders & Arms
Thursday – Cardio
Friday – Legs & Abs
Saturday – Back & Chest
Sunday – Rest
Supplements 
Alongside her strict diet Marina makes full use of supplements to aid her training, muscle growth and recovery. Whey protein, omega 3 fatty acids, vitamins A-Z, AAKG, and creatine all play a crucial role in giving Marina her defined muscles, with supplements taken throughout the day.
Marina's supplementation routine looks like this:
Morning- Whey Protein & Omega 3 fish oil capsules
Pre-Workout – BCAA's
Post-Workout – Whey Protein
Evening – ZMA & Gaba
---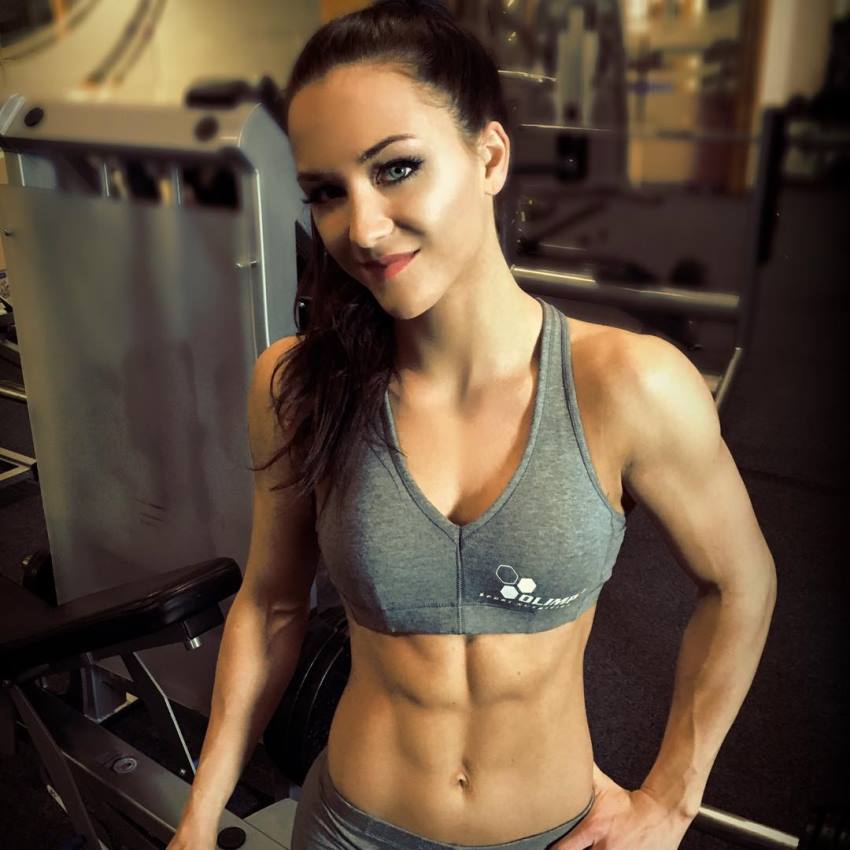 Nutrition
Marina eats four meals per day in order to ensure that she stays in the best possible shape. Her meals are big and well balanced, providing her with the energy needed to complete exhausting workouts.
With a three-hour break between meals, Marina pays close attention to her caloric and micronutrient intake.
Off-Season Diet
Marina's off-season diet consists of 1500-1800 calories. When it comes to macronutrients, she has a moderate carb intake, high protein intake, eats healthy fats and drinks three liters of water.
Cheat meals such as fast food and candy are allowed occasionally for Marina.
Pre-Competition
Although her diet doesn't alter significantly in the build-up to a competition, Marina will replace the majority of her carb intake with protein. She will also increase the amount of water drank to seven liters a day. This helps Marina to ensure that her body is hydrated and optimally defined.
Marina firmly believes that "you must listen to your body" when dieting. She avoids milk products and dairy, with whey proteins, vegetables, and fruits taking their place.
---

Idols and Influences
Marina takes influence from a whole host of athletes. However, her main influence is Alla Semenova, a Ukrainian IFBB Bikini Pro that she most admires. Alla is a great example of a strong and a healthy-looking physique, as well as a great role model for Marina.
Valeria Ammirato and Ramona Alb were two of the athletes that inspired Marina to take up fitness during her younger years.
---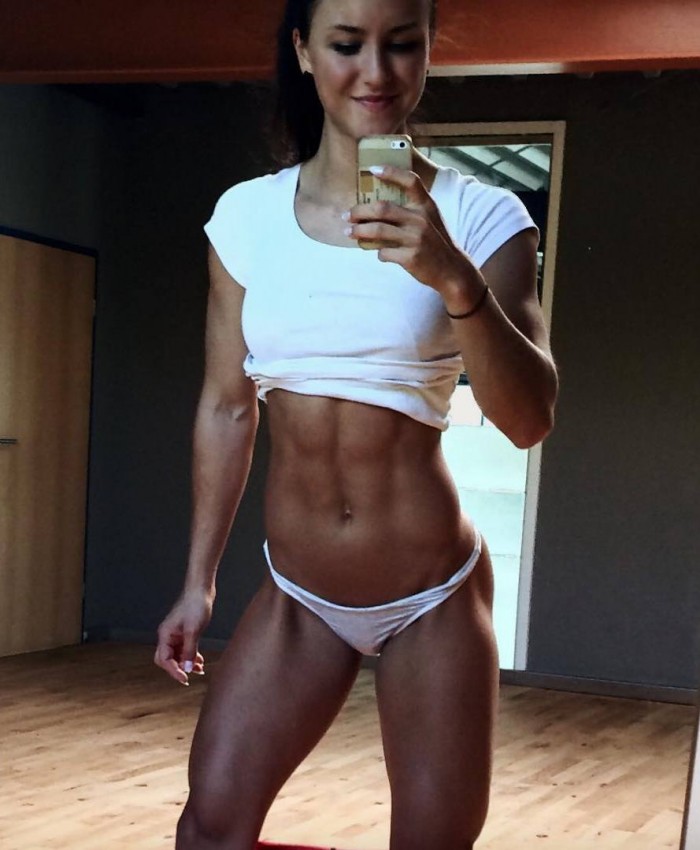 What we can learn from Marina Krause
Marina is an excellent example of what you can achieve if you put your mind to it. As well as achieving great success in bodybuilding and bikini fitness during her career, she has also earned an economics degree in her homeland.
With many often mentioning excuses as to why they can't train, Marina is the one athlete who gives her all to everything in her life, however hectic it may be. Even though she started out with no knowledge about training and nutrition, Marina has quickly developed a body fit enough to compete alongside the best in the world.
By not letting excuses dictate your actions, you too could build a physique of greatness, just like Marina Krause.