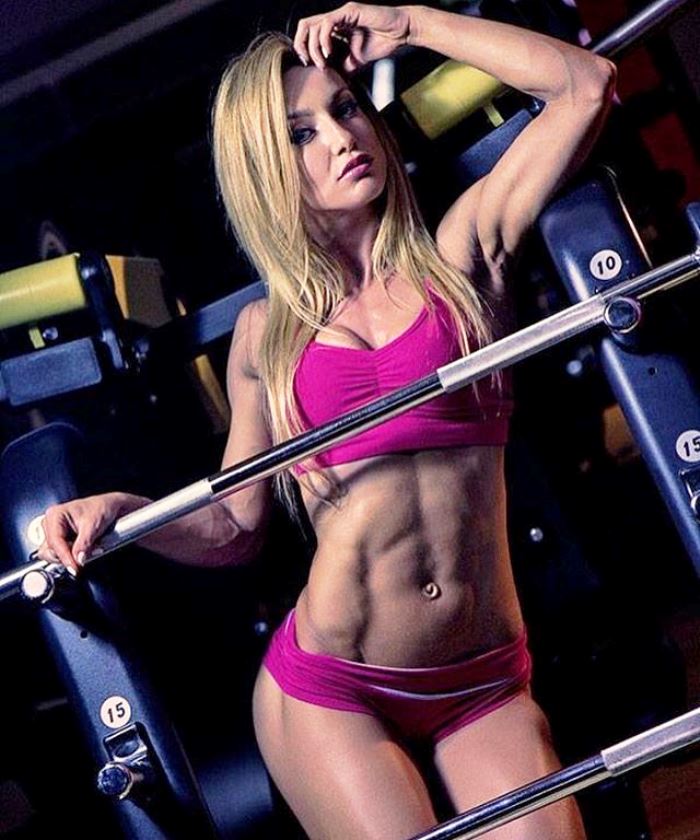 Marija Naceva
Personal Trainer, Bikini Competitor
Marija Naceva is a personal trainer and a bikini competitor from Macedonia. She's won a series of competitions such as the 2015 Macedonian Cup and the 2015 Balkan Championships. Marija has also has taken part in the 2014 Amateur Olympia Europe held in Prague, where she was awarded the 4th place.
As a competitor, Marija's life revolves around constant dieting and training – this doesn't leave her much "room" for other activities in life, which can be challenging from time to time. However, Marija enjoys her competitive lifestyle – this can be seen from her impressive results on the stage.
Ever since her fitness beginnings, Marija has become one of the key individuals in the Macedonian fitness community, representing her country throughout Europe and beyond.
---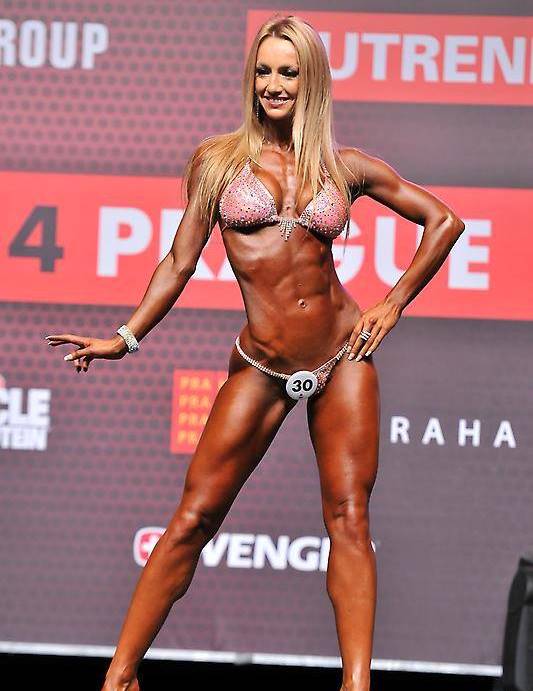 "Earned. Not given."
Athlete Statistics
Full Name: Marija Naceva
Weight
Height
Year of Birth
Nationality
115 - 125lbs (52.2 - 56.7kg)
5'4" (162.5cm)
1984
Macedonian
Profession
Era
Personal Trainer, Bikini Competitor
2010
| | |
| --- | --- |
| Weight | 115 - 125lbs (52.2 - 56.7kg) |
| Height | 5'4" (162.5cm) |
| Year of Birth | 1984 |
| Nationality | Macedonian |
| Profession | Personal Trainer, Bikini Competitor |
| Era | 2010 |
---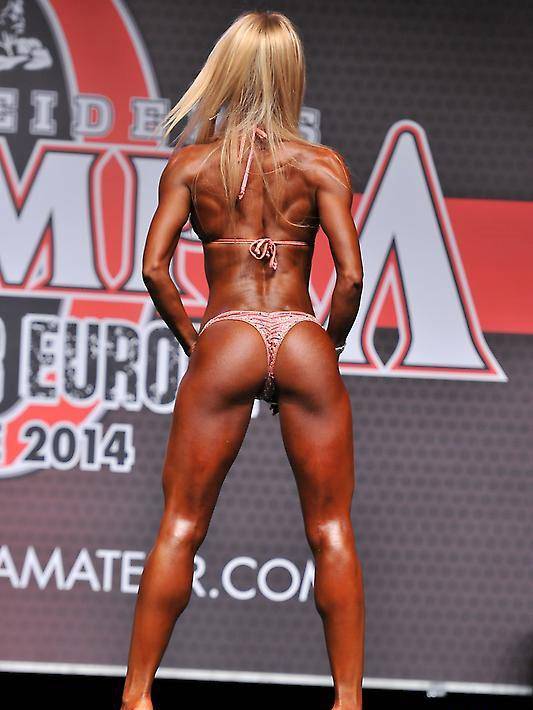 "Show your qualities and use every chance in your life to be a better person than yesterday. Love your work and focus on things that make you happy."
Accomplishments
Competitions
2014 Amateur Olympia Europe, Prague, 4th place
Macedonian Cup, Bodyfitness 163cm Category, 1st place
Balkan Championships, 1st place, Overall Winner
---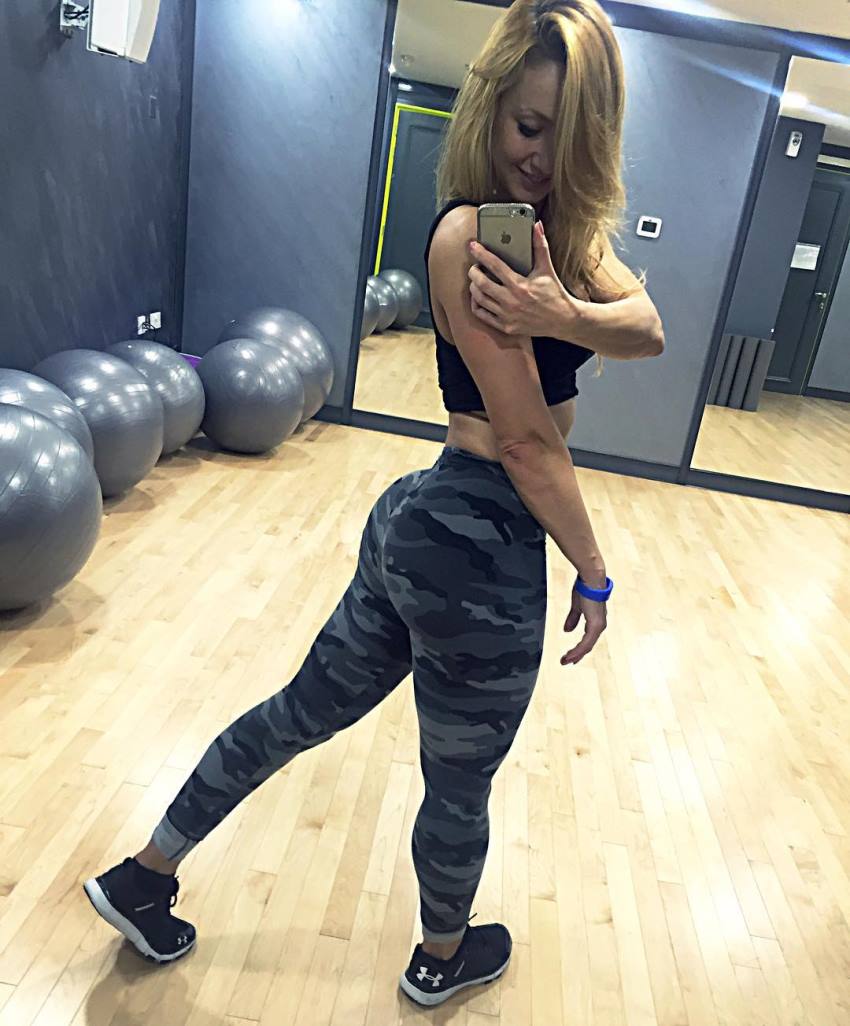 "If you always think, and never do, you will never accomplish."
Training
Cardio as a Warm-Up
To save time, Marija uses cardio to warm up, and burn fat at the same time. This way, she doesn't need to do any warm-up with dumbbells or lighter weights before proceeding to 'working sets'.
For example, if she's training legs, Marija will go on the treadmill and do a few short HIIT sessions to get her joints in the body warmed up.
Stretching
Unlike other athletes, Marija stretches before a workout rather than at the end of it. She likes to do it this way because it promotes blood flow and nutrient absorption into the muscle. So, by the time she begins her workout, her muscles are already ready to "go to work".
However, she mentioned that it's not smart to stretch too much at the beginning, when the muscles aren't warmed-up, as it can cause serious injury. Instead, she advises to go for the small stretches and movements at first, and progress from there as the body adapts.
---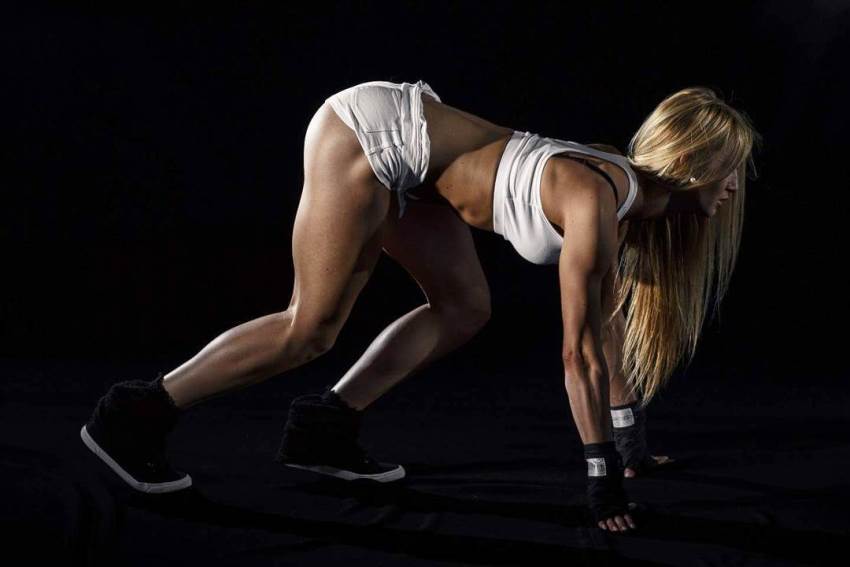 ---
Back Workout
Stiff Legged Deadlifts, 3 sets of 12 reps
Bent-over Dumbbell Rows, 3 sets of 8-12 reps
Pull-ups, 3 sets of 8-12 reps
Lat-Pulldowns (Wide Grip), 3 sets of 8-12 reps
Upright Rows, 3 sets of 10 reps
Cable Face Pulls, 3 sets of 8-12 reps
Abs Workout
Alongisde her legs and glutes, Marija takes pride in her abdominal development. When training abs, she likes to go for a higher number of repetitions, and lighter weight; focusing on the contraction and "squeeze".
Below is one of her abs workouts, that she incorporates into her plan two times per week.
Lying Leg Raises, 3×20
Sit-Ups, 3×20
Knee-ins, 3×20
Twisted Crunches, 3×20
---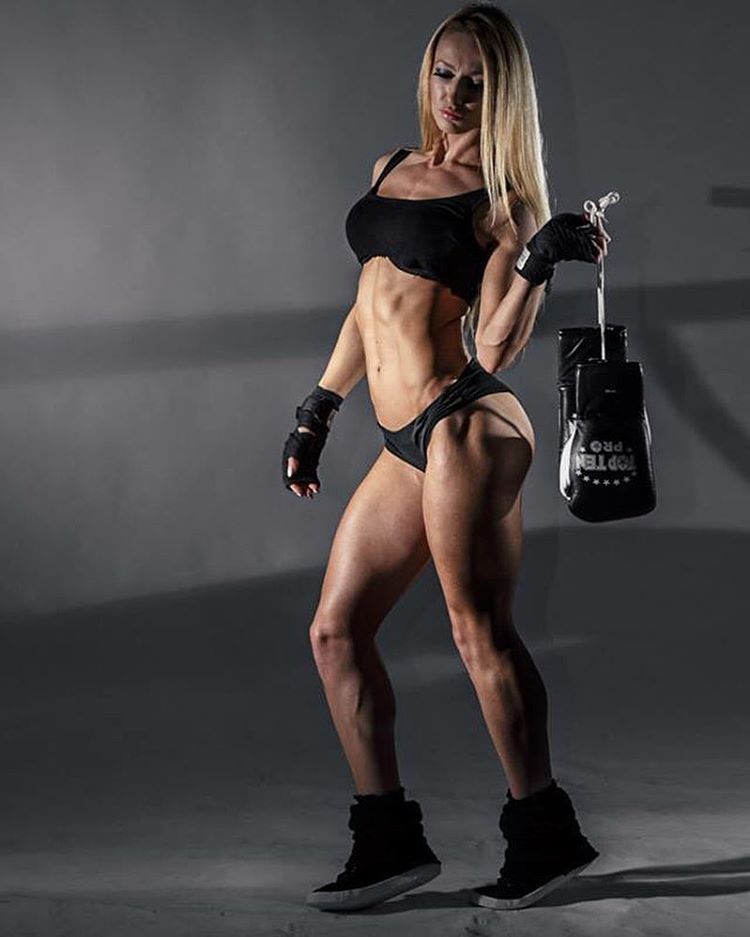 Nutrition
Simple and Healthy
Marija's got a lot of responsibilities in her everyday life, so to save time, she tries to keep her diet as simple, and as healthy as possible.
She places the most importance on her protein intake, aiming to consume around 100-130 grams of protein per day. This number increases up to 160 grams when she's in the in-season.
As a main source of protein, she'll consume meats such as chicken and beef, but she also adds in other sources of protein such as cottage cheese, eggs, beans, and fish.
For carbohydrates, she consumes vegetables, fruits, brown rice, and sweet potatoes. Lastly, her daily fat intake consists of olive oil and nuts.
---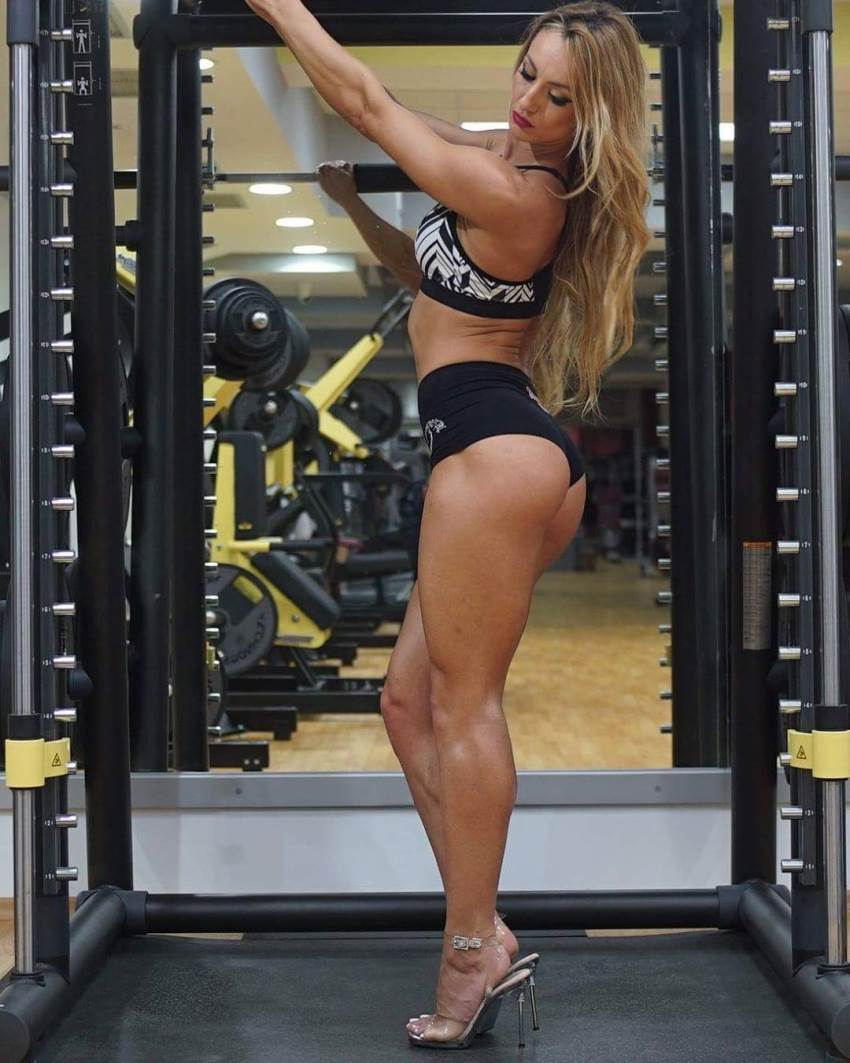 "If you can't find a leader who inspires you, be that leader!"
Idols and Influences
Battling through the months of training sessions, and dieting to win high level competitions, all came down to Marija's own willpower and hard work inside, and outside of the gym.
Her friends, family, and her fans helped her along her fitness journey with their encouragement. But, it was ultimately Marija who made the most important decisions.
She pushed herself when she felt like giving up, and made her goals into a reality – all thanks to her own inspiration and dedication.
---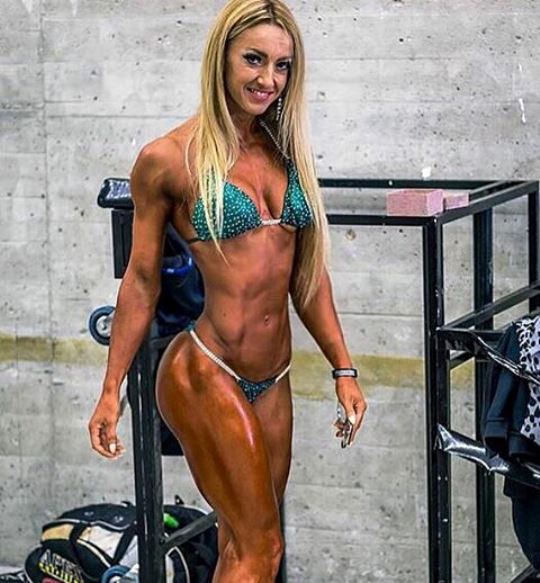 ---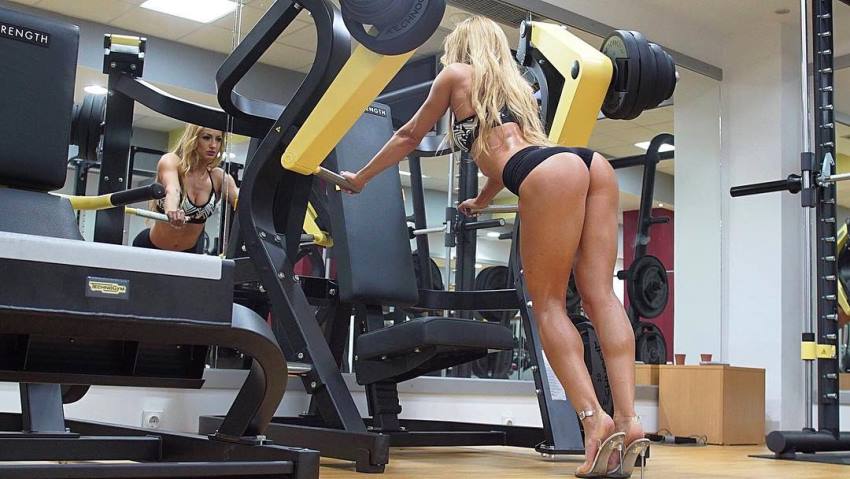 ---