Marie Wold
Fitness Entrepreneur, Brand Ambassador, Social Media Personality
Marie Wold is an online fitness influencer and NPC bikini competitor born and raised in Minnesota. Marie's journey into fitness didn't have the best of starts. She suffered from body image issues from a young age – chasing the 'perfect' model look that she saw in magazines and on TV.
As the years went on, Marie's obsession with her figure continued to trouble her. She reached her 'low point' during high school, when she severely restricted her calories, along with doing hours of cardio every day. However, no matter what she did, Marie wasn't happy with her figure. She eventually realized that her goals were unrealistic, so she took a different approach.
Instead of counting calories and doing hours of cardio every day, Marie decided to adopt a more relaxed routine. She started lifting weights, alongside following a balanced diet. After numerous ups and downs, Marie successfully dropped the old habits that pulled back. She began living a lifestyle that made her both healthy and happy.
Ever since then, Marie Wold has gone from strength to strength. Her fitness transformation has spurred her on to take on new challenges in her life, and has gone on to see her become an inspiration for everyone who follows her. This is her story.
---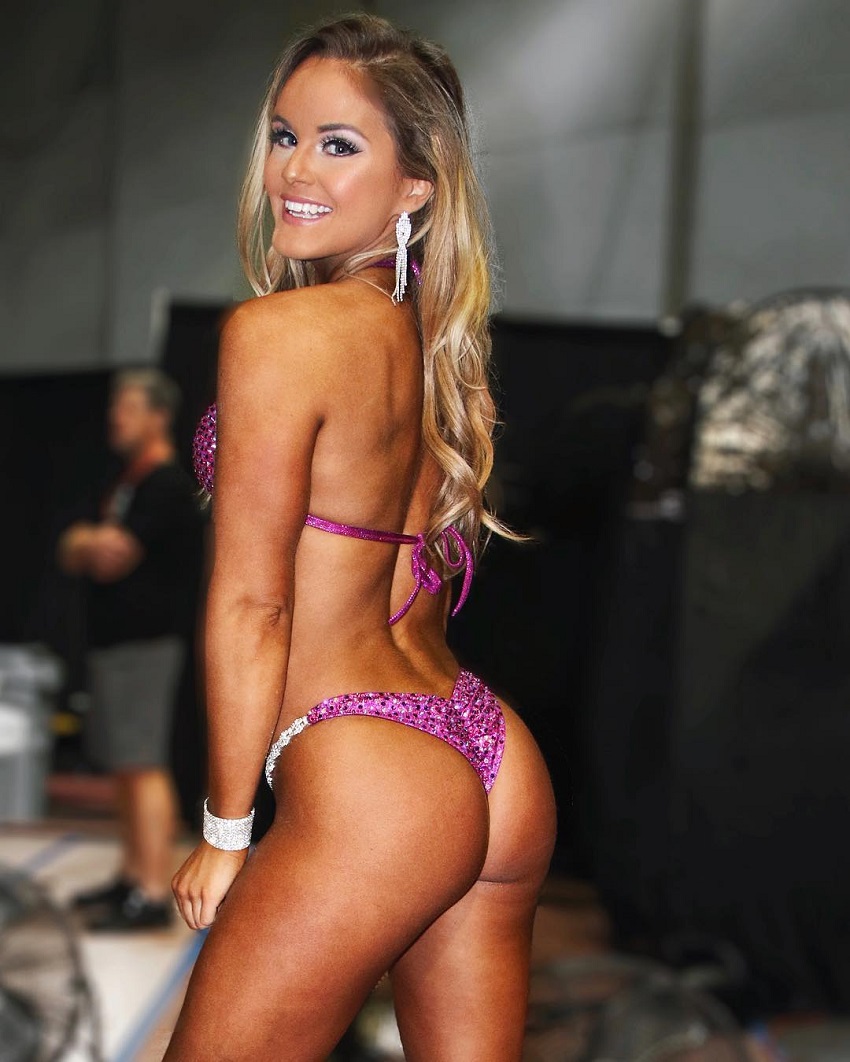 "I spend a lot of time learning about personal development theories, meditating, journaling, and practicing living a positive life that is free of stress."
Athlete Statistics
Full Name: Marie Wold
Height
Age
Date of Birth
Nationality
5'6" (167.5cm)
28
January 23, 1995
American
Profession
Era
Fitness Entrepreneur, Brand Ambassador, Social Media Personality
2010
| | |
| --- | --- |
| Height | 5'6" (167.5cm) |
| Age | 28 |
| Date of Birth | January 23, 1995 |
| Nationality | American |
| Profession | Fitness Entrepreneur, Brand Ambassador, Social Media Personality |
| Era | 2010 |
---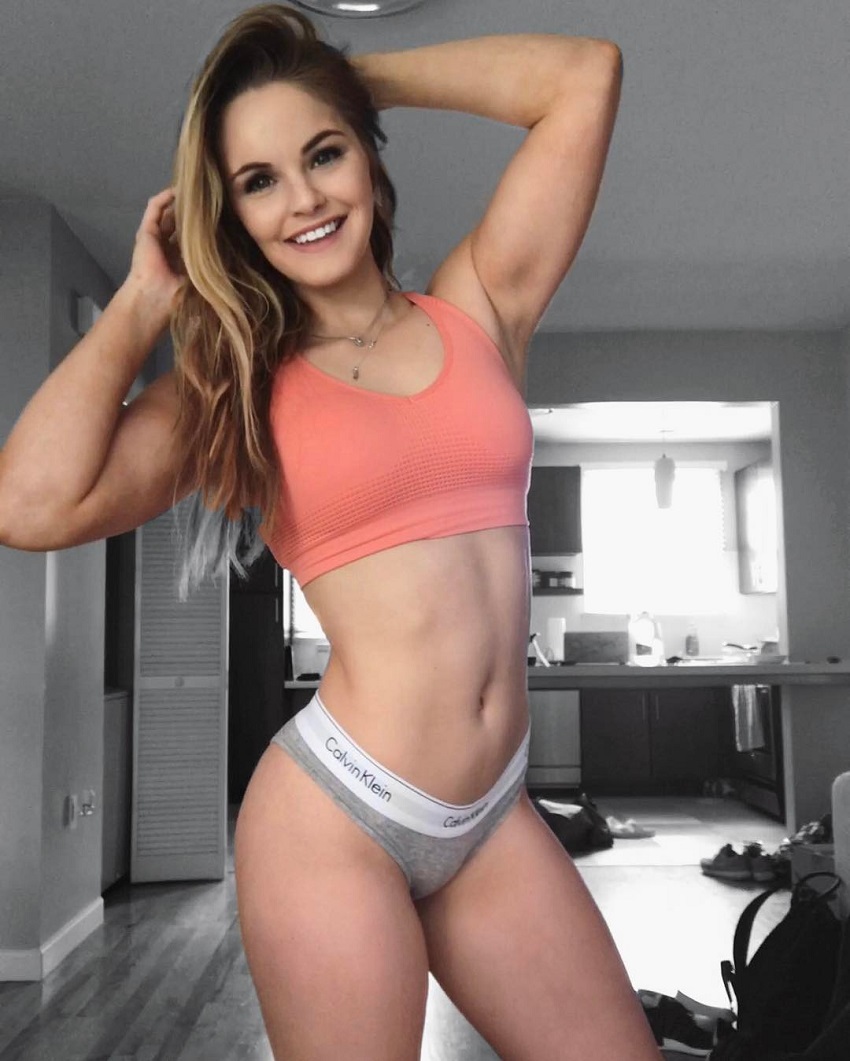 "I am an extremely goal­oriented person who also happens to be a perfectionist, so I could easily be overwhelmed by stress, but I do my best to relax and live in the moment!"
Accomplishments
Fitness Competitions
2016
Junior Nationals, NPC Bikini Class D, 16th place
Universe Championships, NPC Bikini Class D, 16th place
Minnesota State Championships, NPC Bikini Class C, 1st place
---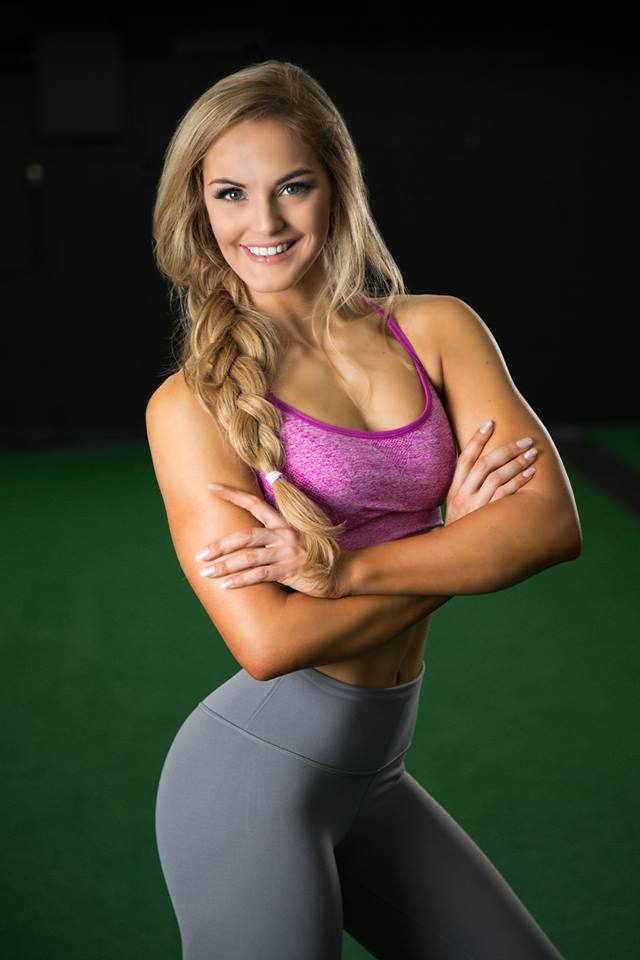 Biography
Self-Image Problems
Born and raised in Minnesota, Marie Wold was a self-conscious child growing up. She recalls being only eight years old and criticizing herself for how her body looked. In Marie's own words, "I remember hating how I looked in a swimsuit at eight years old. Eight."
This self-doubt only grew as Marie did. Over the years, she began adopting new views on what she felt was "the right body look." Comparing herself with fashion models on the internet and TV, Marie soon started emulating her idols. She began restricting her diet, along with doing excessive amounts of cardio.
By the time she started high school, Marie's obsession with her self-image continued to increase. It was at this point, she began taking extreme measures with her diet and training to achieve the 'perfect' figure.
"I wanted my thighs to be smaller than the (pre-pubescent) boys' in my grade. Achieving those things required getting smaller. So, I got smaller. I ate way less. I exercised way more, only caring about how many calories I burned each day."  – Marie Wold
---
Marie Wold's fitness transformation.
---
From Motivation to Obsession
Marie's friends and family started noticing the changes in her physique. While initially, Marie saw this as motivation and a sign of progress, it soon turned into an unhealthy obsession.
She said; "I loved the attention, but eventually I took it too far. I restricted all 'unclean' foods, did way too much cardio (in an effort to 'slim down' my athletic legs), and shut myself off from any and all occasions that presented temptation (read: I turned into a hermit)."
Eventually, Marie's extreme habits caught up with her. She began feeling depressed and lost, saying; "The funny thing is, the baggier my clothes got and the lower the scale went, the less I liked myself."
Changing the Approach
Marie realized she had to do something to improve her situation. To this end, she decided to change her approach to training and nutrition. Instead of restricting her food intake and doing excessive amounts of cardio, she allowed herself to eat more foods, along with incorporating weight training into her routine.
Initially, it wasn't easy for Marie. She'd make some progress, only to fall back to her old routine of calorie restriction. But in the end, her perseverance won. She started looking and feeling better than ever before.
As the years went on, Marie began to enjoy her new lifestyle of lifting weights and eating healthily. She said; "I began to really enjoy those workouts and sometimes looked forward to them more than the practice itself."
Eventually, Marie was able to completely turn her life around. Her old unhealthy habits were now long gone, with a whole new mindset taking their place. Marie's physique soon became a reflection of her improved mindset – she looked fitter and healthier than ever.
---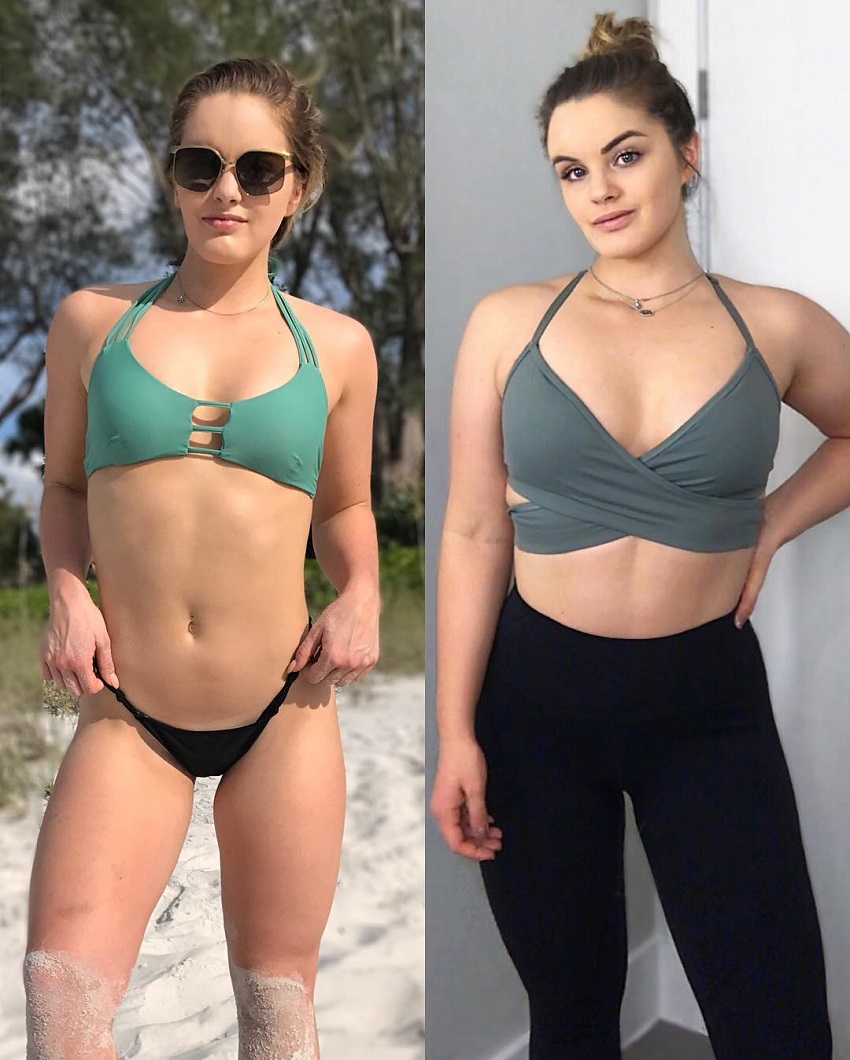 ---
Turning to Bikini Contests
During her senior year in high school, Marie discovered a fitness online community. This is where she saw fitness models and bikini competitors for the first time in her life.
Inspired by their physiques, Marie decided to become a fitness competitor herself. She said; "From then on, I always had the goal of competing in a bikini competition, but knew it would be a few years before I would be ready. Nonetheless, I started lifting weights and researching nutrition in my free time with the goal of competing always in the back of my mind."
After a few years of consistent practice with her training and diet, Marie sculpted a physique worthy of the stage. Subsequently, in 2016, she took part in her first ever fitness competition, placing 16th.
Thrilled by the feeling of being on the stage, Marie wanted to repeat the experience. She took the opportunity a few months later, taking part in the 2016 Universe Championships. She once again finished in 16th place that day.
---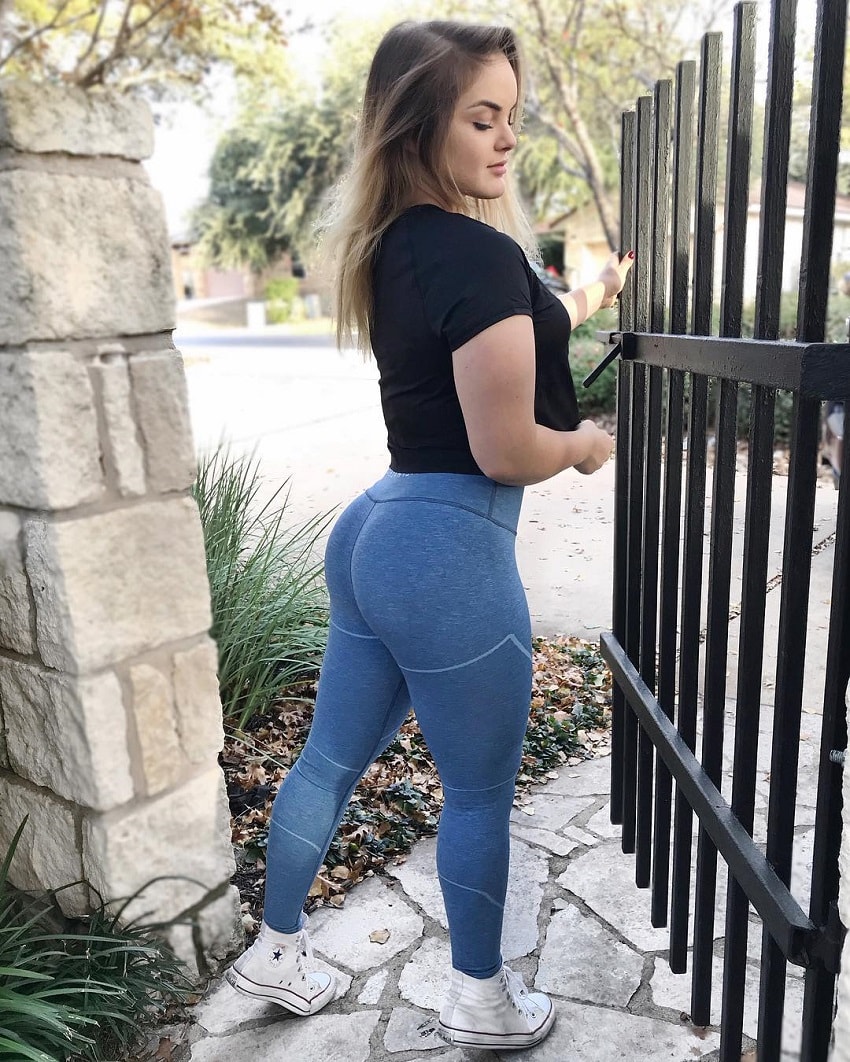 ---
Building a New Career
Marie's first victory in fitness came several months after the 2016 Universe Championships. Working on her posing, muscle definition, and overall size, Marie came into her own as the winner of the 2016 Minnesota State Championships. Taking 1st place in her category.
Following her victory, Marie took a break from competing. Instead, she dedicated her time to building a full-time career in fitness. To this end, she opened her social media accounts where she shared pictures of her progress with people around the world.
Over the months, her social media profiles grew in popularity, allowing Marie to build a healthy career in fitness.
By 2017, Marie grew her internet accounts more than she'd ever expected. Thanks to her inspirational story and awesome physique, Marie has since become a huge fitness influence on the internet.
---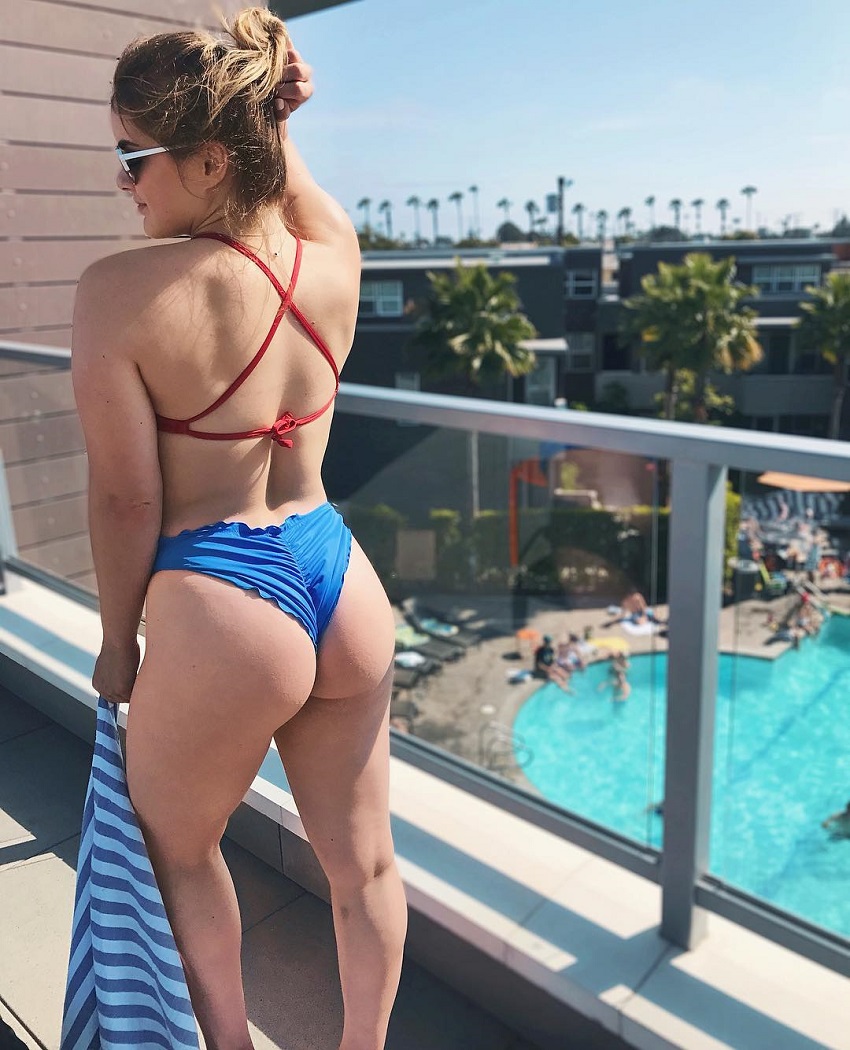 Training
Marie's Weekly Training
Marie enjoys training five days per week in the gym. Mondays are her full body strength day, where she does squats, deadlifts, and bench press. In a sense, it's a powerlifting-style workout.
Her other four workouts in a week are a little different. On these days, she'll train her muscles with higher intensity, but lighter weight. For example, she'll train her chest and triceps at 8-12 rep range, focusing mainly on muscle contraction.
As for the weekends, they are usually Marie's rest days. This is where she lets her body recover by taking a light walk, or doing some other activity she enjoys. If she feels extra motivated, she'll do some cardio or light weight training to promote muscle recovery.
---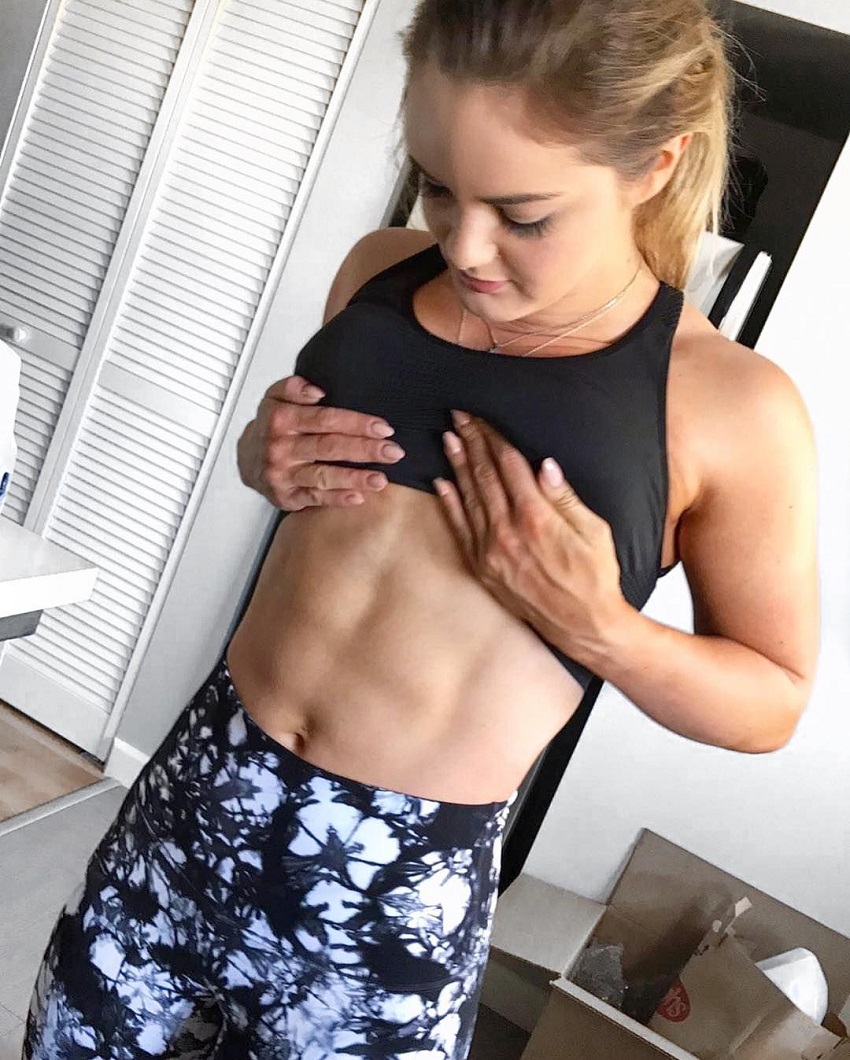 ---
Favorite Body Part
Marie's favorite body part is her glutes. As a former volleyball player, she'd already had a solid foundation in terms of her leg and glute development. But once she started doing squats and deadlifts, she improved these body parts even further.
Here's Marie talking about her legs and glutes; "Lower body workouts make me feel super powerful and bad*ss! Plus, what girl doesn't love a good glute pump? My favorite glute exercises are hip thrusts, Bulgarian split squats, and a resistance band work."
Simplicity over Complexity
Marie believes that too many people overcomplicate their training and diet. She says that people focus too much on details, missing the most important thing when it comes to results – "consistency."
In her opinion, it all comes down to lifting heavy and staying consistent. This is her ultimate advice for achieving long-term progress in fitness.
In the words of Marie; "Focus on nailing down your nutrition (eating enough and in the right ratios) and getting stronger (lifting heavy and being consistent) and you will see results! Once you get those things down, then you can think more about supplementation, nutrient timing, periodization etc."
---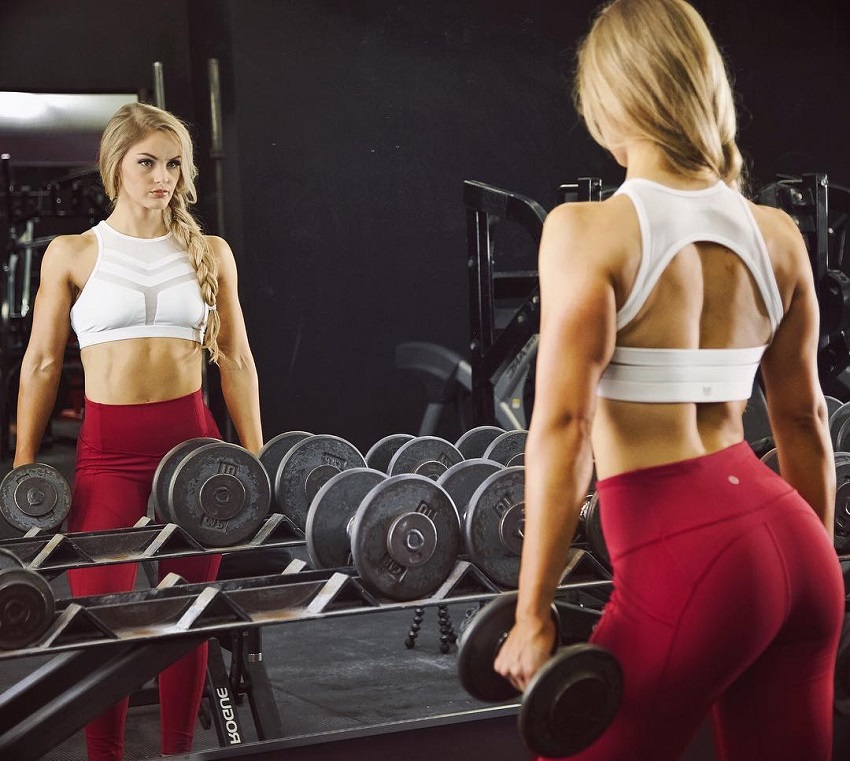 Nutrition
Growth vs Cutting Periods
Just like most athletes, Marie has 'bulking' and 'cutting' phases. She doesn't prefer one over another, but instead, enjoys the benefits and challenges that both bring.
During a bulk, Marie eats more food and is less strict with her cardio. Generally, this is a period where Marie enjoys watching her body grow in size and strength.
On the other hand, during her cut, Marie enjoys the challenge of restricting her calories and watching her physique lean out. As Marie says, "Each phase is important and should be seen as an opportunity for improvement!"
---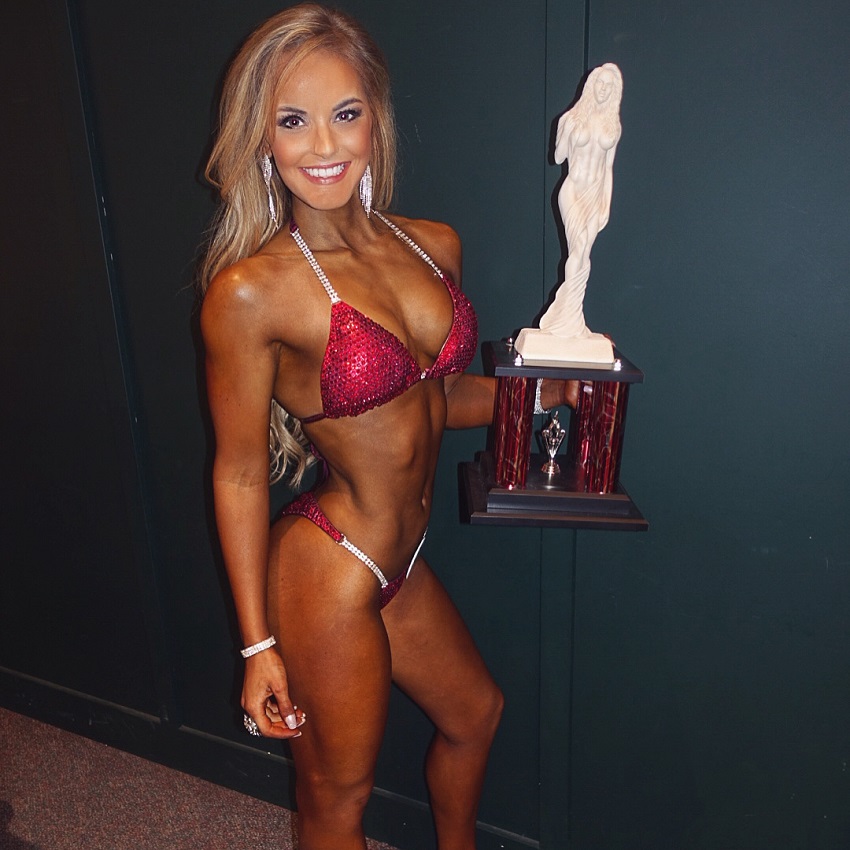 ---
Pre-Workout and Post-Workout Meals
Marie usually eats about 1,5 hours before her workouts. This is enough time for her body to digest the foods she ate and convert it to fuel for her muscles.
Her typical pre-workout meal consists of skinless chicken breasts, sweet potatoes, some veggies, sea salt, and hot sauce. An alternative pre-workout meal for her would be 1 cup of Greek Yogurt sweetened with stevia, berries, cereal, and peanut butter.
For her post-workout, Marie drinks a protein shake. Then, one and a half hour later, she'll have something similar to her pre-workout meal.
Cheat Meals
While Marie mainly eats healthy and unprocessed foods, she'll sometimes treat herself with a good old 'cheat meal.' These are her favorite foods;
Sausage and Spinach Pizza
Barbecue Chicken Pizza
Burger and sweet potato fries
Cookie with caramel sauce and whipped cream
Donuts
Cupcake
---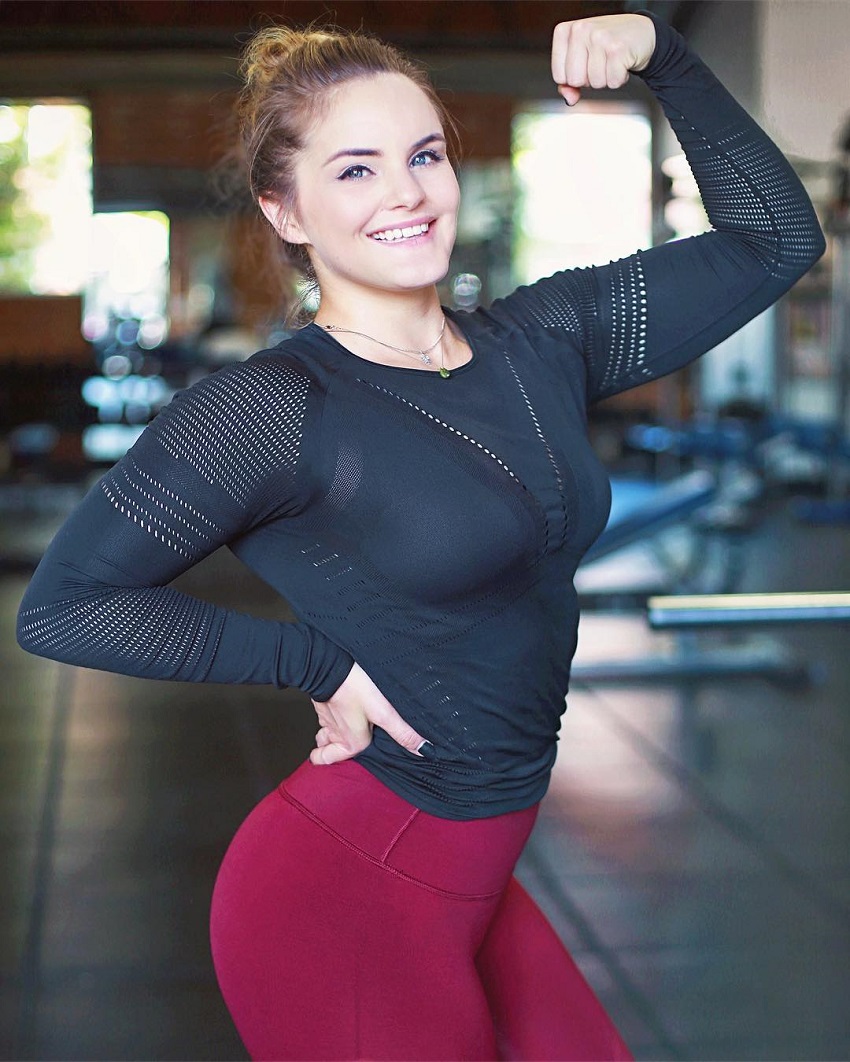 Idols and Influences
Marie cites Bret Contreras, also known as 'The Glute Guy,' as the person who taught her a lot about glute training. As Marie says;
"I learned a lot about training glutes from Bret Contreras, so look him up if you are serious about making some booty gains!"
---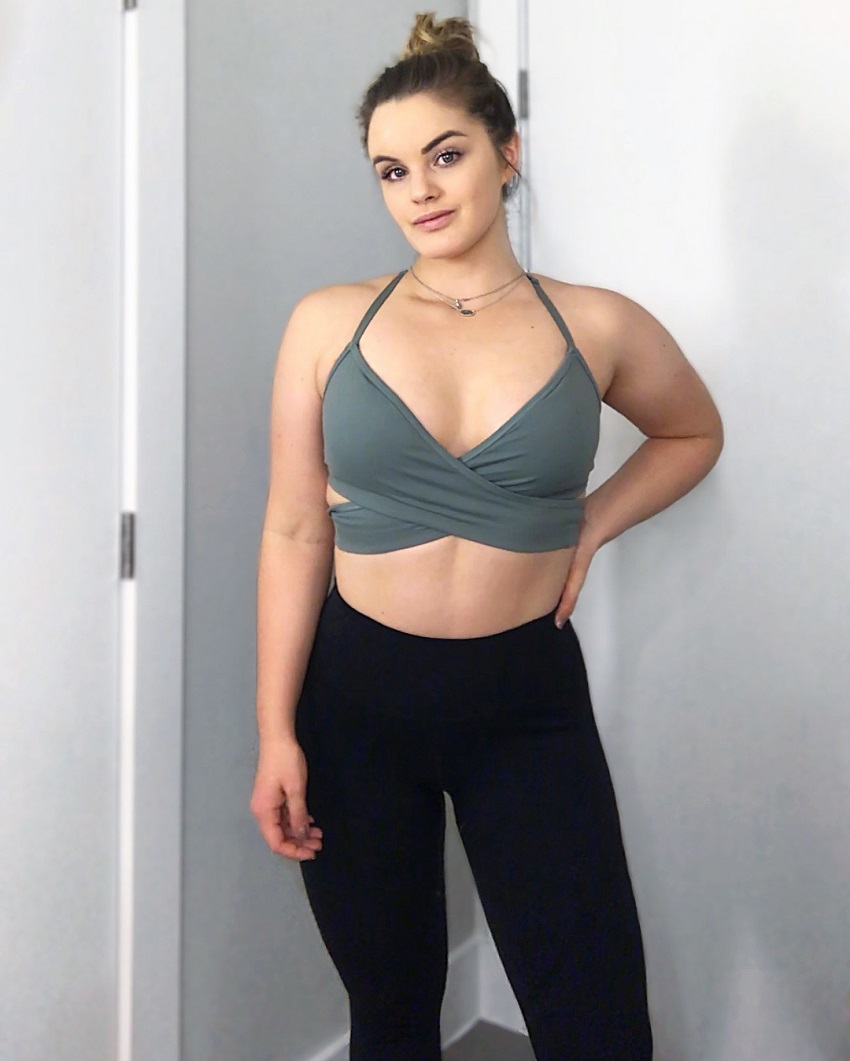 "Playing volleyball taught me lots of discipline in some areas, but fitness taught me that my results, and my future are entirely up to me. If I don't get the outcome I wanted, there's literally no one to blame but myself."
What we can learn from Marie Wold
Marie Wold has battled against body image issues, unhealthy habits, and negative emotions – if there's anyone we can look up to for inspiration, it's Marie. With her extensive experience in fitness and a physique worthy of admiration, Marie is a great role model for everyone.
Throughout the years of ups and downs, Marie has achieved an incredible body, and more importantly, a strong mindset. She's taught us to look at 'failures' as something that can help us grow stronger in both the body, and mind.