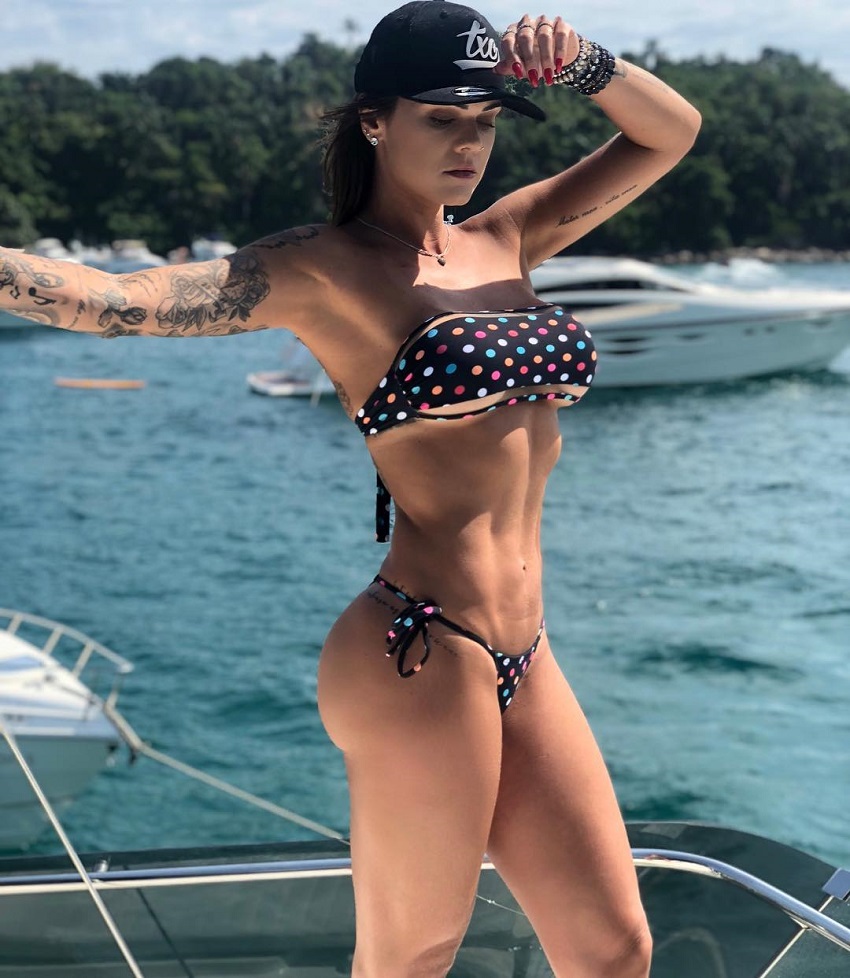 Marcela Moura
DJ, Fitness Model, Internet Influencer
Rio De Janeiro native Marcela Moura has always loved staying fit and healthy. But it wasn't until 2010 that she stepped into the world of fitness and started her journey toward fame.
This was the year where Marcela decided to combine two of her passions – DJing and fitness. She would work as a DJ in nightclubs, along with training hard in the gym during the day. It wasn't long before Marcela became fully immersed in her new lifestyle.
After a couple of years, she sculpted an amazing figure and started sharing her journey on social media. New profile visitors started coming, as Marcela grew in recognition as not only a successful DJ, but also a fitness and social media icon.
---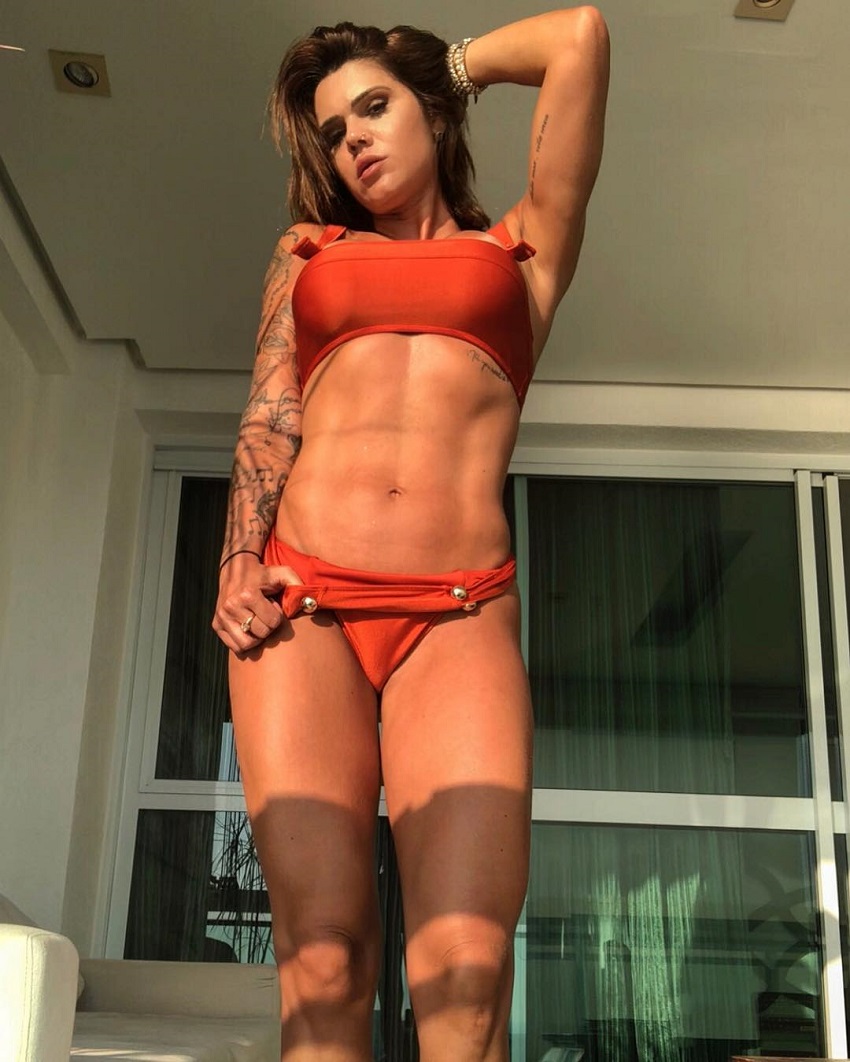 Athlete Statistics
Full Name: Marcela Moura
Nationality
Profession
Era
Brazilian
DJ, Fitness Model, Internet Influencer
2010
| | |
| --- | --- |
| Nationality | Brazilian |
| Profession | DJ, Fitness Model, Internet Influencer |
| Era | 2010 |
---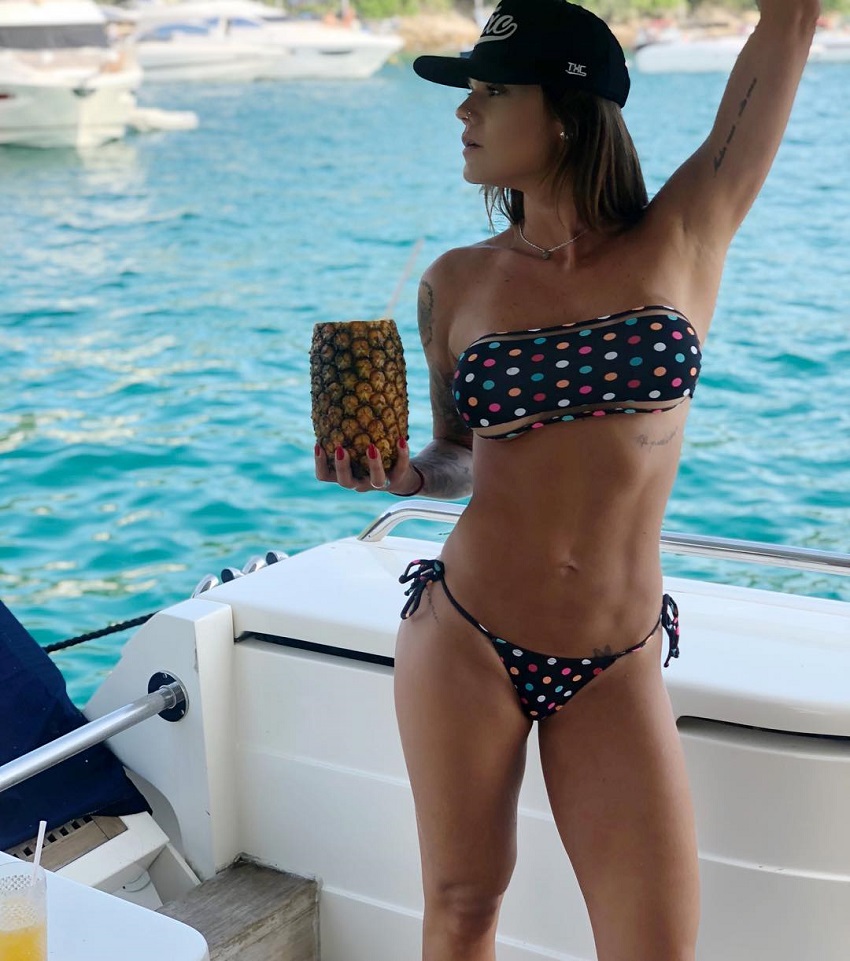 Accomplishments
As a fitness model and online influencer, Marcela is often seen traveling the world doing photo shoots and inspiring people with her posts.
Along with that, she also plays as a DJ in clubs throughout Rio De Janeiro, Brazil.
Among all of this, Marcela is an avid student and has a Bachelor degree in law.
Achievements and Titles
Fitness Influencer
Electronic Music DJ
Law Bachelor
---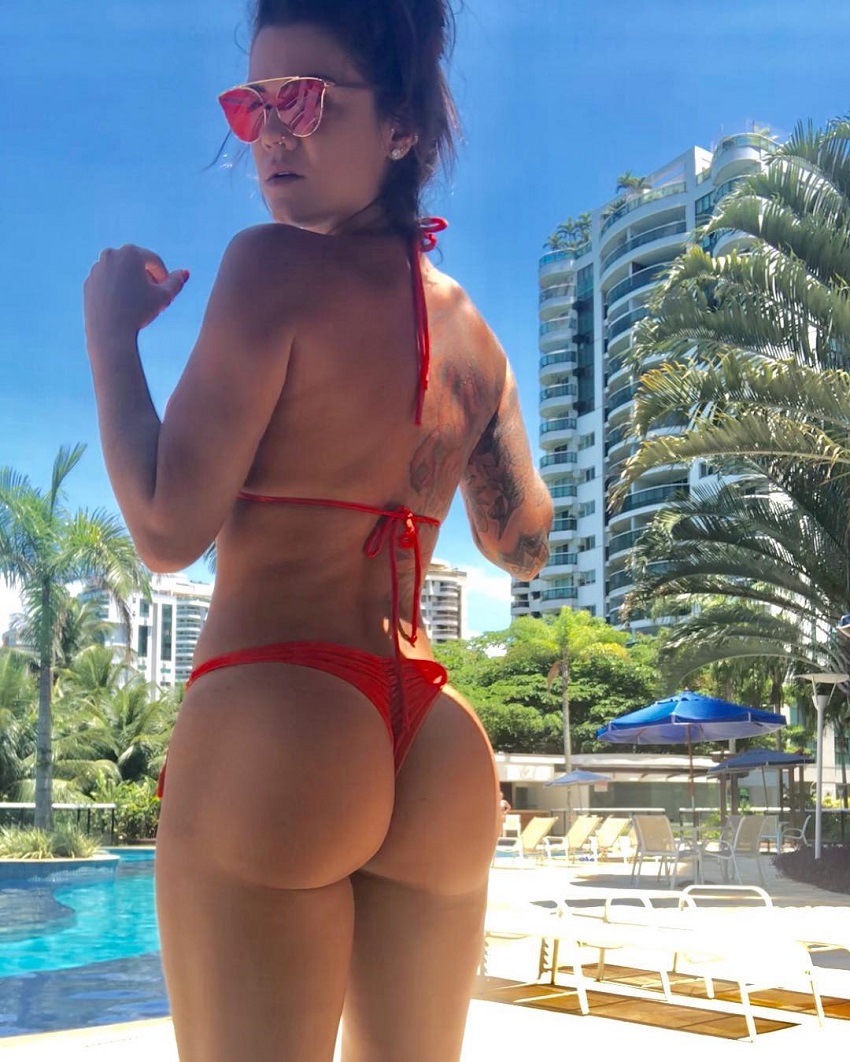 ---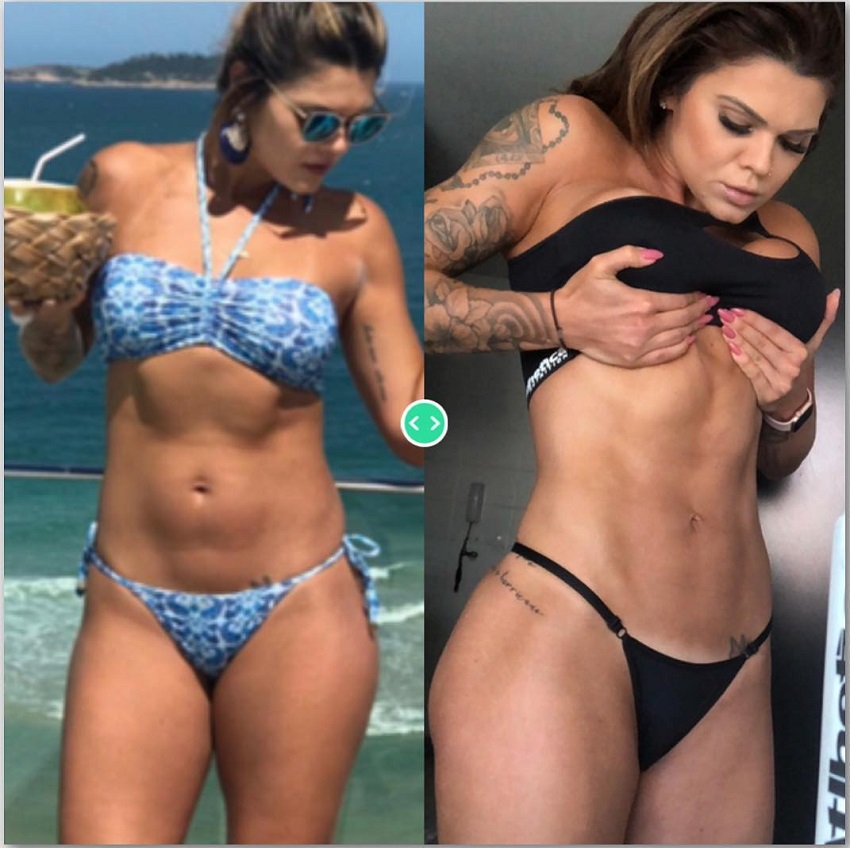 Training
Five Days a Week
Generally speaking, Marcela aims at fitting five workouts per week into her busy schedule of a DJ and fitness model. But this isn't always possible.
When she's on the go and doesn't have access to the gym, Marcela likes to improvise. She often brings resistance bands with her, so she could perform various exercises without having to go to the gym.
Two days of the week, Marcela will do some sort of cardio to keep her metabolism firing. This includes jogging around the neighborhood and doing HIIT cardio on a stationary bike or treadmill.
---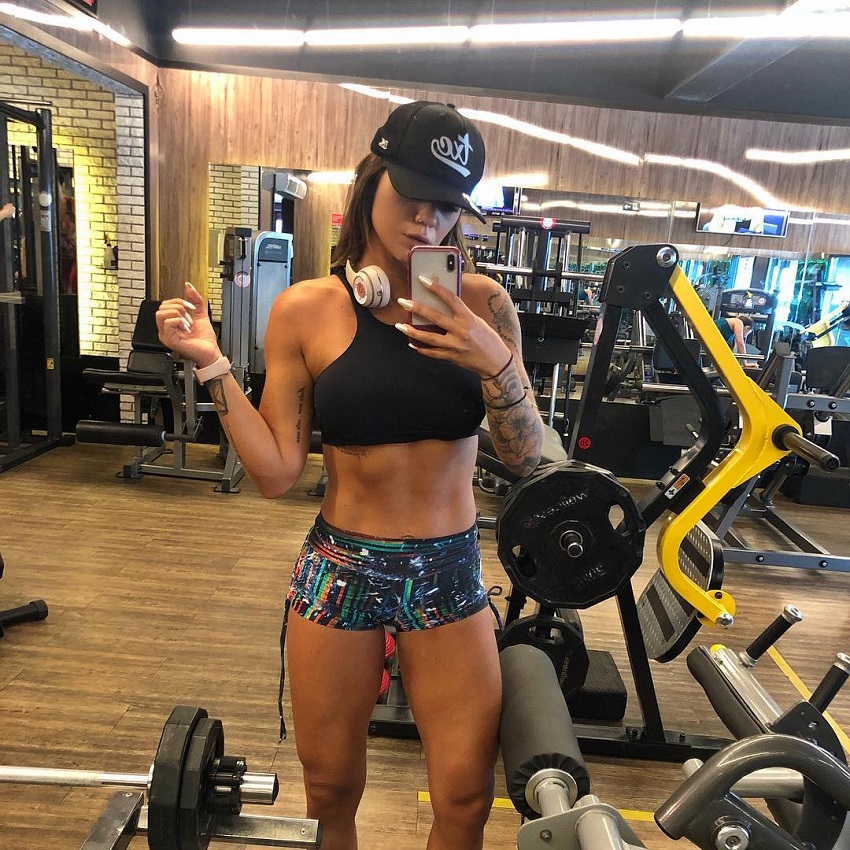 ---
Intelligent Training
Although her passion is weightlifting, Marcela still enjoys mixing her training up by doing exercises without any weights. Some of her favorite bodyweight movements include pull-ups, push-ups, sprints, and squats without weights.
Marcela is very bright when it comes to training. She recognizes the importance of listening to her body instead of repeating the same routine over and over. With this approach, she breaks through any training plateaus and ensures that the progress keeps coming.
---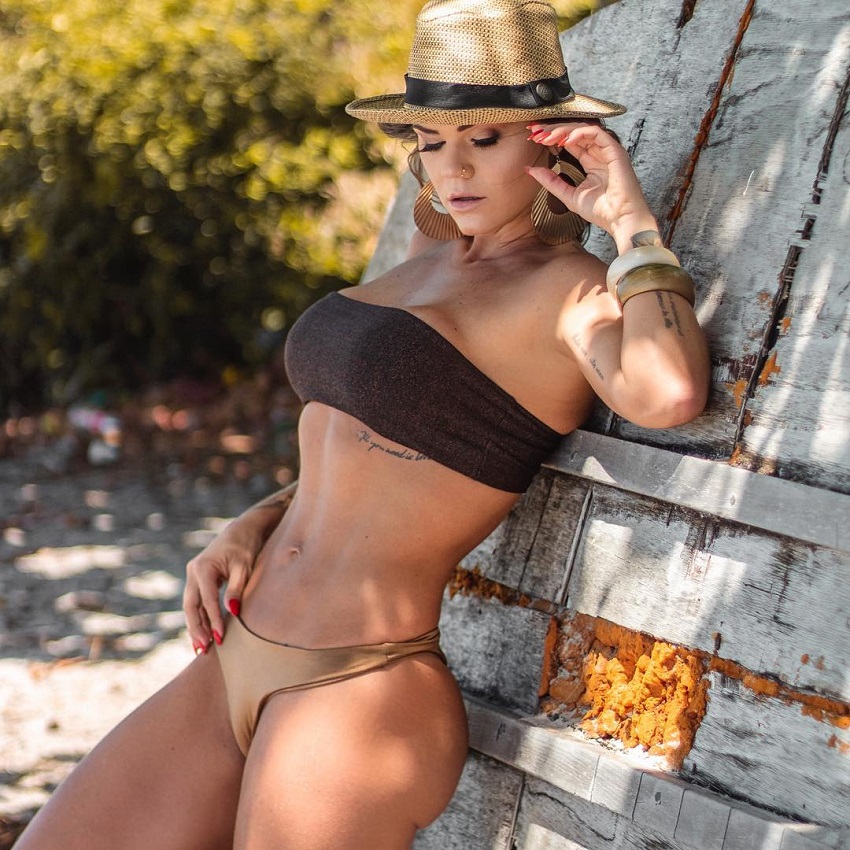 ---
Nutrition
Flexible Dieting
The meal plan Marcela follows is called IIFYM. It stands for If It Fits Your Macros. In essence, this means she'll eat anything she wants during the day, as long as it doesn't exceed her allowed caloric intake.
For example, Marcela might set her daily calorie limit to 2200kcal. She might eat any foods she likes, as long as the sum of all these foods doesn't exceed 2200 calories per day.
This approach has allowed Marcela to stay extremely flexible with her diet. She has been able to eat various foods, including healthy ones, as well as less healthy ones – and was able to achieve impressive physical progress along the way.
---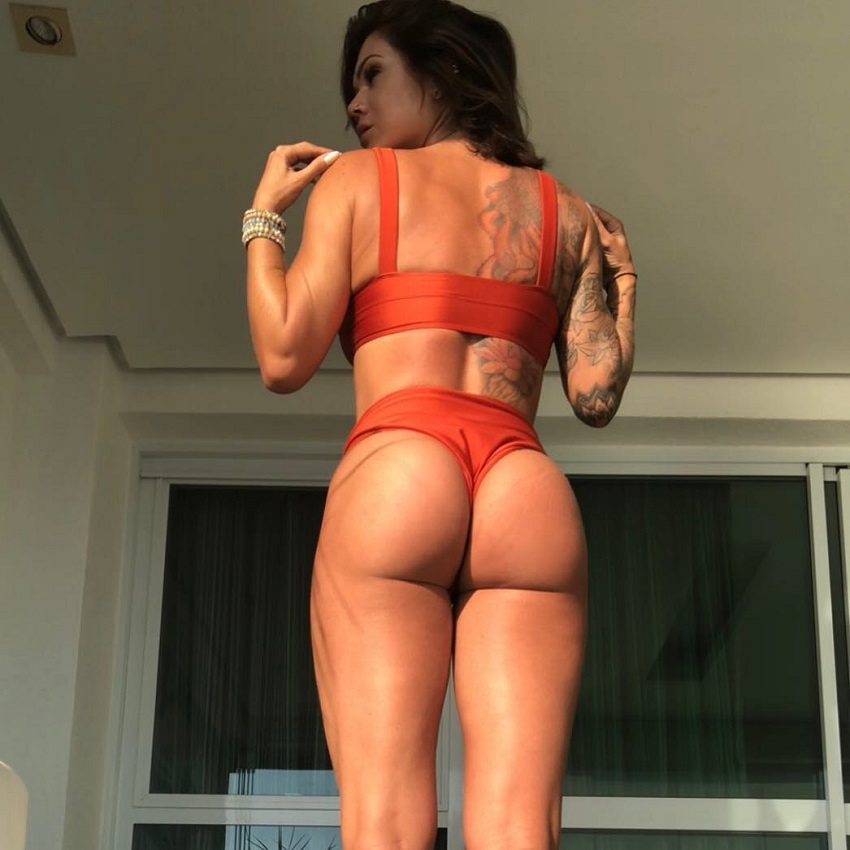 ---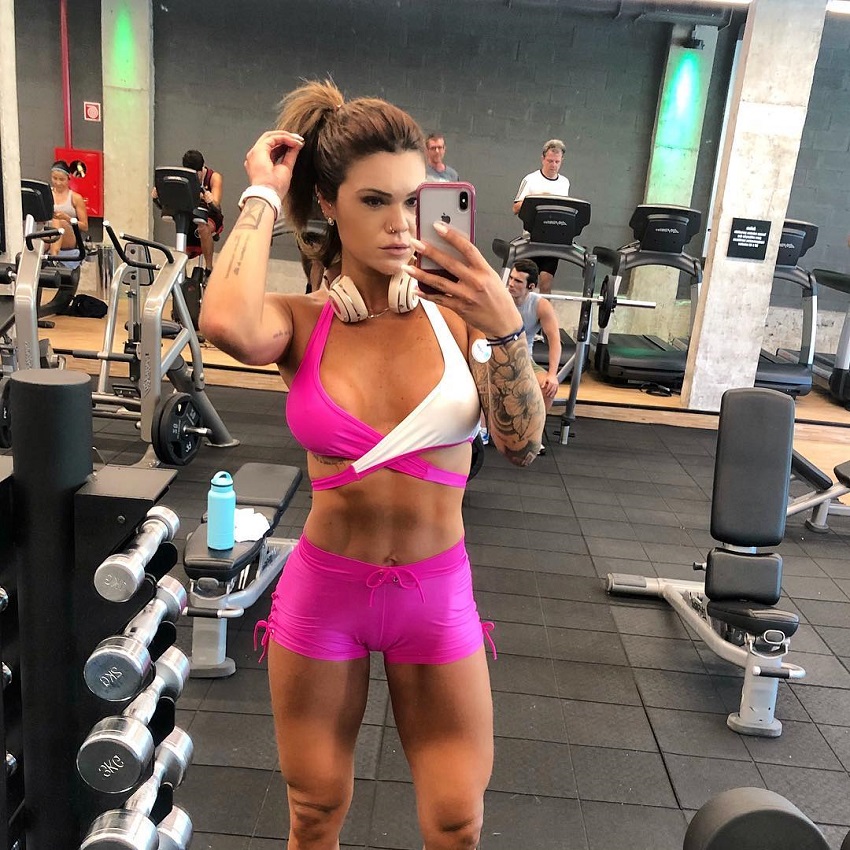 What we can learn from Marcela Moura
One lesson Marcela Moura has taught us is to not let fear stop you from pursuing your goals. You should keep your eyes on the 'prize' and don't let anything get in your way.
Marcela started her career as a DJ, but wanted to expand it even further by becoming a fitness influencer. She wasn't sure if she could combine two of her passions, or if she should just focus on one of them.
She ultimately took the plunge – deciding to combine fitness with DJing. This decision proved to be the right one. As Marcela grew in recognition as a DJ, her fitness photos were gaining large attention on social media. Before long, she became an internationally famed DJ and fitness influencer.
Marcela Moura has been able to build a dream career for herself. With a similar mindset, attitude, and ambitions in life – you can too.