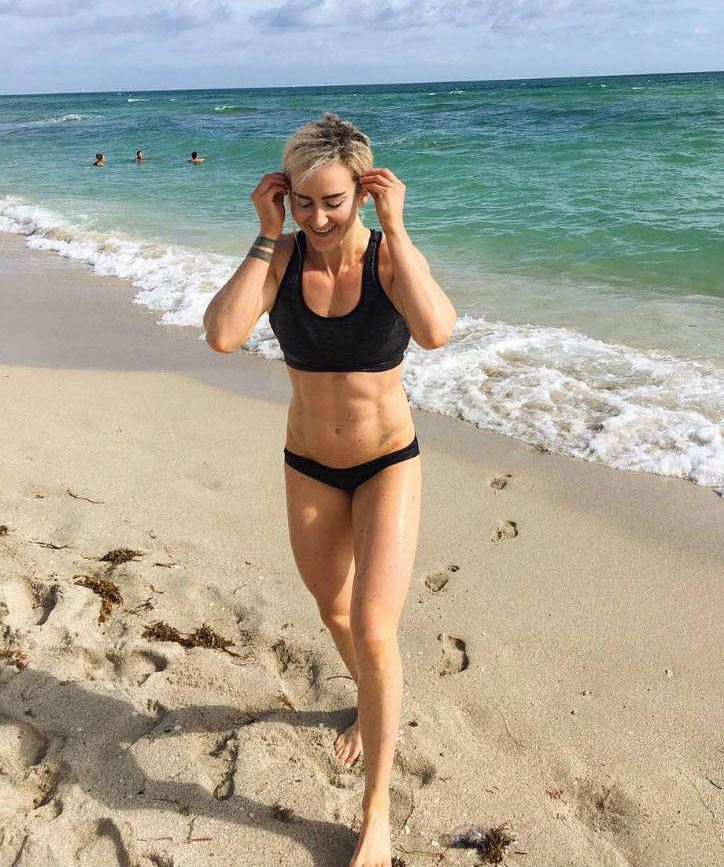 Lucy Sewell
Online Personal Trainer, Sponsored Athlete and Entrepreneur
Lucy Sewell is an online personal trainer, sponsored athlete, and entrepreneur from the U.K. She prides herself on the motto "life is way too short to eat the food you hate," believing the fitness journey has to be a happy one, full of enjoyable meals and gym sessions.
While she has an enviable physique today, she's quick to remind fans that it wasn't an easy road for her. In fact, she suffered with anorexia as a teenager, initially using exercise as a way to burn the calories from her meals as quickly as possible. As she gradually changed her own opinion of her body, she developed a new healthy view of working out as a way to build curves, look, and feel great.
This newly found confidence inspired Lucy to start an online personal training school for people looking to reach their fitness goals. Fast forward to today and Lucy has made a name for herself online; she has attracted clients to her personal training classes, along with fans to her social media accounts. This is her story:
---

Athlete Statistics
Full Name: Lucy Sewell
Weight
Height
Year of Birth
Nationality
115 - 125lbs (52.2 - 56.7kg)
5'5" (165cm)
1984
British
Profession
Era
Online Personal Trainer, Sponsored Athlete and Entrepreneur
2010
| | |
| --- | --- |
| Weight | 115 - 125lbs (52.2 - 56.7kg) |
| Height | 5'5" (165cm) |
| Year of Birth | 1984 |
| Nationality | British |
| Profession | Online Personal Trainer, Sponsored Athlete and Entrepreneur |
| Era | 2010 |
---

Accomplishments
Created an online workout business
Became a positive role model for other people with eating disorders
---

Biography
Living With Anorexia
Growing up, Lucy suffered with anorexia – a disorder which dominated her life. While she enjoyed fitness, she was active primarily because of her negative thoughts. Worrying about how much she weighed. She says she would drag herself out of the house after meals to run – "burning off" whatever calories she had eaten.
This destructive cycle of eating, burning the calories straight away, then feeling tired, ensured that she remained severely underweight for a long time. Gradually, she worked through her condition and developed a healthy view of her body, which remains positive to this day.
Changing Her Attitudes Towards Eating
This positive body image allowed her to see running as a means of improving muscle tone and size, as opposed to just loosing fat. When she had anorexia, she says she would work out even when she had no energy in order to remain thin. This made her extremely unhappy as she wasn't productive in other areas of her life. To change this negative attitude towards exercise, she told herself she couldn't run if she hadn't eaten.
As she began hitting the gym and running with this new mindset, she decided that she would "train to BUILD," her body as opposed to train to lose fat. Lucy sees strength training as a way grow herself "inside and out" while ensuring she remains positive about eating healthy.
"My journey over the last few years has been centered around re-building the relationship I have with myself, re-framing my body image and self-worth, and listening to what my body needs from me; it's no longer something I see working against me, but something I work closely with; we're a team."
Coaching Others
The confidence Lucy gained from weightlifting, led to her creating a website to tell her story to others. She also saw this site as an opportunity to helps others reach their fitness goals – setting up an successful online coaching business.
Through this website, she works with people who have similar backgrounds to her, along with women looking to make changes in their physique and lifestyle.
---

Training
Split Routine
As Lucy no longer wants to constantly lose fat, she follows a split routine of heavy compound lifts and trains 5 times a week. She splits her leg sessions into hamstring, glute, and quad movements. Saying that in terms of muscle gains, it's "the best thing" she's ever done.
The method of training has also allowed her to spend time improving other leg muscles, as opposed to just her quads – improving their size and tone all over.
Working Around Injuries
As Lucy has internal rotation issues in her shoulder joint, she struggles with this workout occasionally, but, she enjoys it all the same. Similarly, she has found her second pairing of the chest and triceps difficult at times.
Lucy says she used to bench with heavy weights which worked her delts too much. She's since lowered the weight, she's seen a great improvements in the size of her chest as a result.
Favorite Workouts
Her favorite workout of the week is her back and bicep session. Lucy says she loves training her back, where she's experimented with a variety of exercises to stimulate her lats. Her bicep growth comes from exercises such as the dumbbell curl, which she also enjoys and sees a lot of progress with.
No Cardio
In terms of cardio, Lucy doesn't feel the need to do much. She occasionally takes part in sponsored runs for charity, but is not interested in burning calories through running as she was before. She also says that her weightlifting workouts are extremely intense, including "30 plus" sets. This gives Lucy a good cardio workout in each session.
---

Nutrition
Healthy Whole Foods
Lucy's diet consists of healthy whole foods, but she says that sometimes she will eat a few cheat meals or "a piece of cake." She believes there are a lot of dieting options "popping up all over the place," but, she recommends to focus on eating healthy – but enjoyable foods is the most sustainable option.
While she recommends the occasional cheat meal, she does believe the human body will always run better on simple healthy options where digestive enzymes are present. Her need to include healthy options wherever possible is the foundation of her success.
Macros
In terms of her macronutrient needs, Lucy tracks her meals, but also believes that she can listen to her body well enough to know what it needs. She eats a reasonably high fat diet, with 150g a day of healthy fats sourced from meats, as well as nuts.
Lucy says she needs this for energy, claiming that her body "deals very well" with fats, as she has a high metabolism. When it comes to carbohydrates, Lucy tries to incorporate 150-200g daily. As her calorie needs exceeds 2500 calories per day, this isn't a problem for her.
Supplements
Along with whole foods and healthy produce, Lucy sees supplements as a vital part in her fitness journey. Lucy experiments with different kinds of proteins such as whey and casein, noting down the benefits she experiences along the way.
Lucy also uses supplements to give her workout a boost. She uses creatine and glutamine, along with a number of other options. This is her stack:
Creatine
Powdered BCAA's
Amino Energy
Glutamine intra-workout.
Casein
---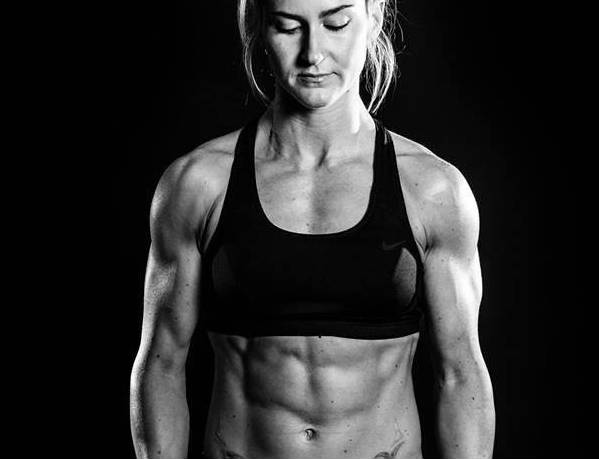 What we can learn from Lucy Sewell
Lucy Sewell's story of beating anorexia and creating a new healthy lifestyle for herself is powerful one to follow. She has shown how beneficial a fitness journey can be in changing your life for the better.
It may be helpful to treat your fitness path as a gradual journey of improvement like Lucy did. This way, you will be able to appreciate your success as it happens, as opposed to always wanting more.