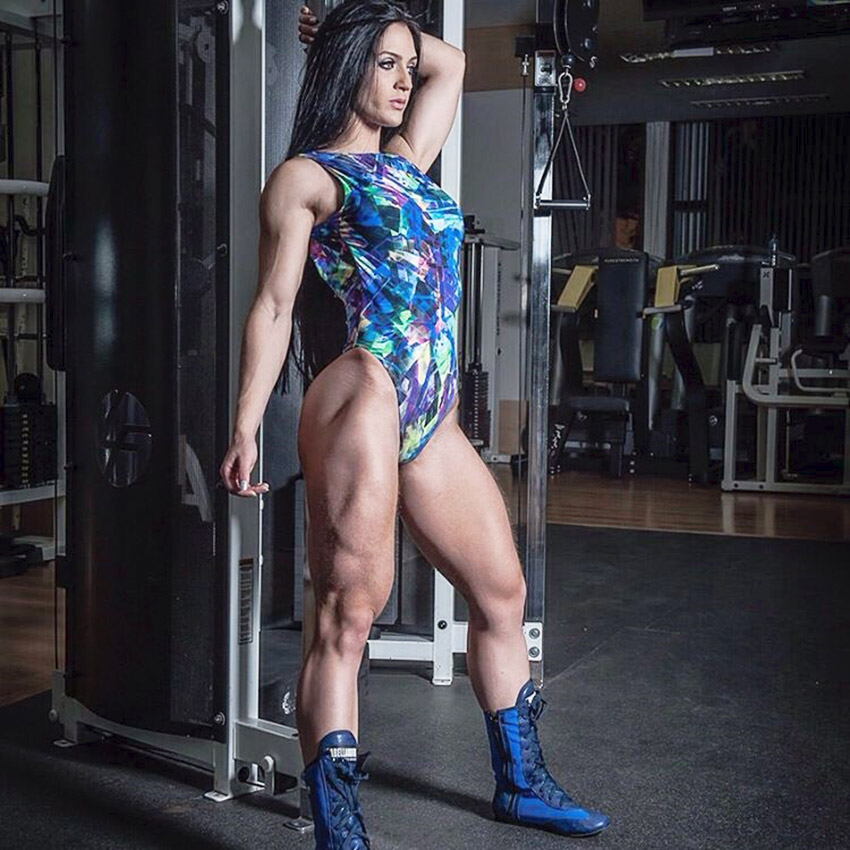 Luana Maron
Professional Fitness Model
Born and raised in Porte Alegre, Brazil, Luana Maron is an IFBB fitness model and online sensation.
By the age of 19, in 2014, she had gained a mass of followers on social media, taking her fans on her fitness journey.
Luana has also appeared in numerous female bodybuilding competitions, taking home 8 trophies by 2016. She continues to inspire her endless fans online, and many others around the world.
---

---

Athlete Statistics
Full Name: Luana Maron
Weight
Height
Bust
Hips
115 - 125lbs (52.2 - 56.7kg)
5'5" (165cm)
32"
24"
Waist
Year of Birth
Nationality
38"
1996
Brazilian
Profession
Era
Professional Fitness Model
2010
| | |
| --- | --- |
| Weight | 115 - 125lbs (52.2 - 56.7kg) |
| Height | 5'5" (165cm) |
| Bust | 32" |
| Hips | 24" |
| Waist | 38" |
| Year of Birth | 1996 |
| Nationality | Brazilian |
| Profession | Professional Fitness Model |
| Era | 2010 |
---

---

Accomplishments
Competitions
Wellness Champion Miss and Mister Open IFBB-RS 2013

Wellness Cup champion Bodybuilding and Fitness IFBB-RS 2013

3rd placed Wellness South Brazilian IFBB SC-2013

4th placed State Wellness Debutants IFBB-RS 2014

2nd placed Wellness Gaúcho IFBB-RS 2014

2nd placed Wellness South Brazilian IFBB SC-2014

Wellness Cup champion IFBB Bodybuilding 2014

Wellness Champion IFBB-RS Caxias Cup 2015

Overall Wellness Champion IFBB-RS Caxias Cup 2015

3rd placed Arnold Classic Brazil 2015

3rd placed Brazilian IFBB 2015

State champion IFBB-RS 2015

Overall State Champion IFBB-RS 2015

State champion IFBB-RS 2016
---

---

---