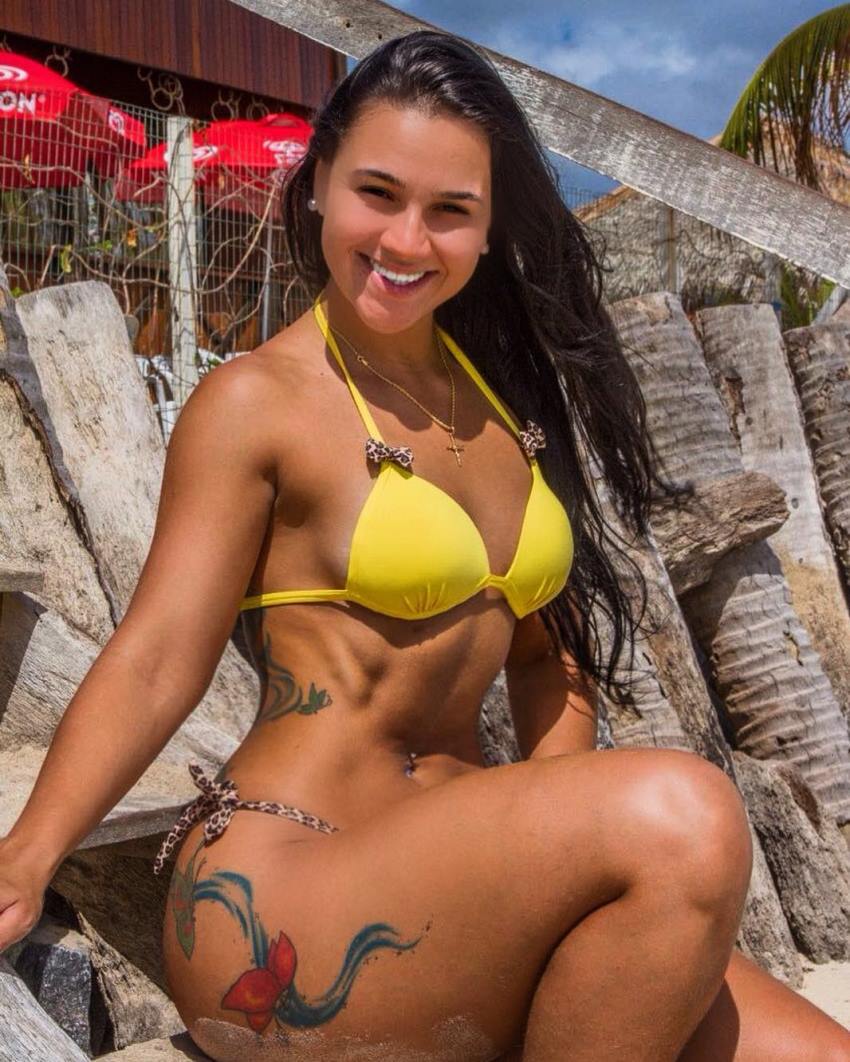 Lorrane Ottoni
Fitness Model
Lorrane Ottoni is a Brazilian fitness model and social media influencer. She attracted attention for posting photos of her lifestyle, more so, her awesome physique.
Describing herself as a traveler and "sea lover." Lorrane loves to share photos and videos of her workouts, meals, and travels. Through her example, Lorrane shows everyone how it's possible to attain, and maintain an awesome physique – even when traveling.
With her unique approach to the fitness lifestyle, and an ever-growing fan base. Lorrane Ottoni continues to lead by example, and show everyone how beneficial a fitness lifestyle can be.
---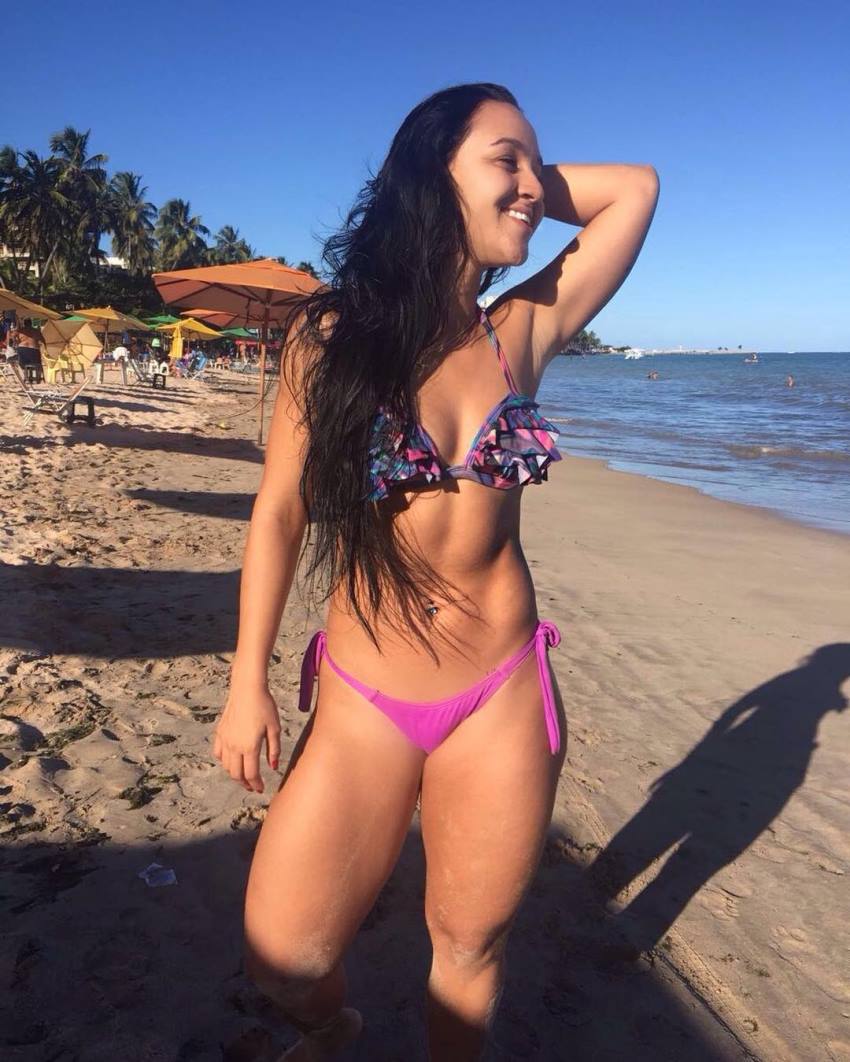 "I can not imagine a better definition of beauty than the person who is not afraid to be herself."
Athlete Statistics
Full Name: Lorrane Ottoni
Weight
Height
Year of Birth
Nationality
135 - 145lbs (61.2 - 65.8kg)
5'8" (172.5cm)
1994
Brazilian
Profession
Era
Fitness Model
2010
| | |
| --- | --- |
| Weight | 135 - 145lbs (61.2 - 65.8kg) |
| Height | 5'8" (172.5cm) |
| Year of Birth | 1994 |
| Nationality | Brazilian |
| Profession | Fitness Model |
| Era | 2010 |
---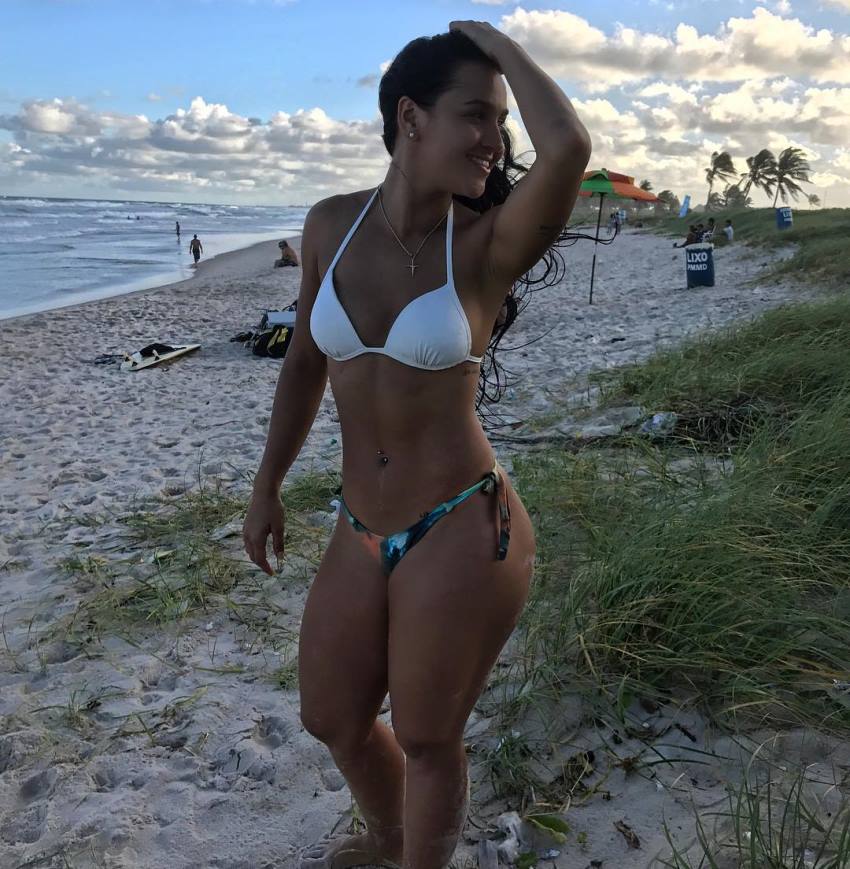 "I admire people who choose to shine, even after all the storms that have passed."
Accomplishments
Fitness Model
Social Media Personality
---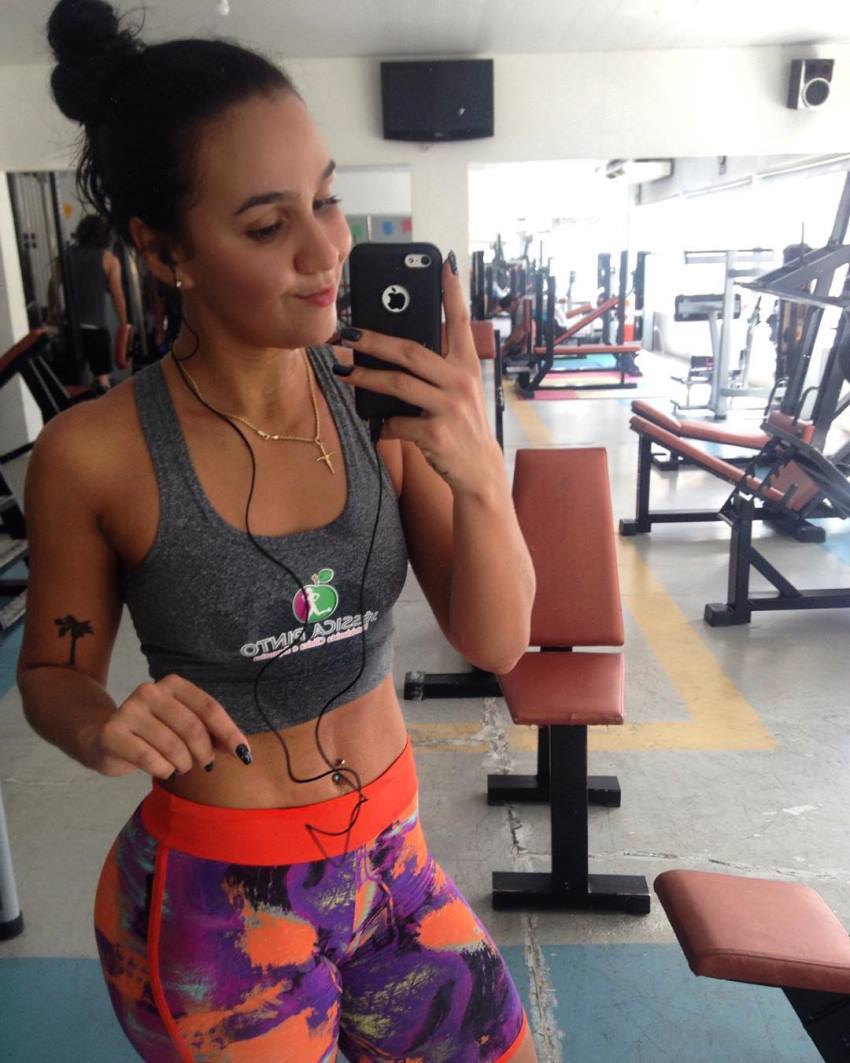 Biography
Early Years in Fitness
Growing up in the Brazilian fitness culture, Lorrane was always very active and took part in sports from when she was a child.
By the time she enrolled in high school, Lorrane turned to the gym full-time. However, not everything was going her way during this period. Lorrane had times where she didn't feel healthy or confident, but through training and lifestyle changes, she made a lasting transformation.
Through research on nutrition, she also learned the correct ways of fueling her body and giving it the nutrients it needs.
Getting Popular on Social Media
After years of sculpting her dream physique, Lorrane decided to follow in the footsteps of her favorite fitness influencers, by sharing her own journey with others online.
It wasn't long before Lorrane's recognition started to grow. Within months, her following 'soared,' allowing Lorrane to begin working as a fitness model and trainer.
Since the start of her journey, Lorrane has developed into a role model for other people online. Especially for her fans from Brazil who resonate with Lorrane's story.
Today, Lorrane's long term goal is to keep improving and expanding her horizons in fitness, including learning new things about nutrition and training. She sees herself continuing to improve and hopefully helping and inspiring new fans along the way.
---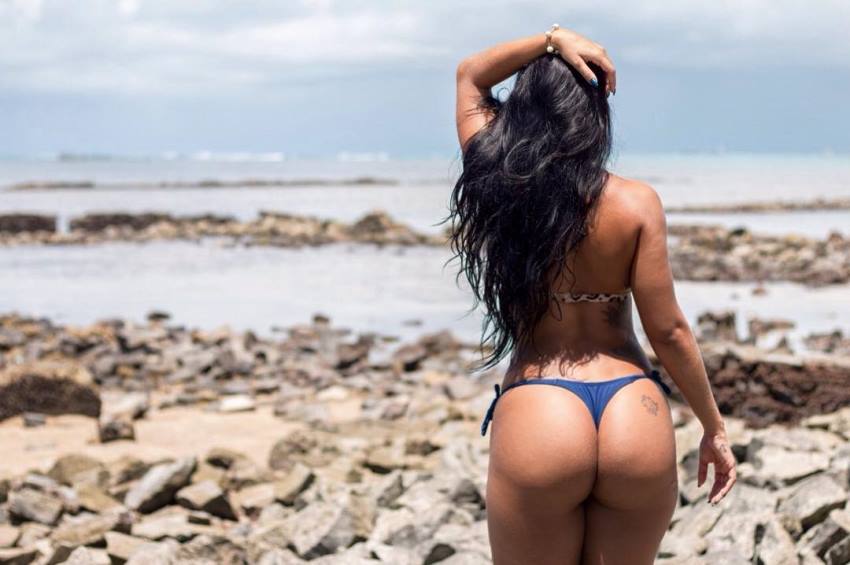 "Be yourself, everyone else already exists."
Training
Training Without Weights
Sometimes, Lorrane doesn't have access to the gym. In which case, she'll get creative and find ways to get the best out of her workout by using just bodyweight exercises.
Some of these exercises are pull-ups, push-ups, glute kickbacks, lunges, crunches, etc.
Glute Workout
When Lorrane has access to the gym, she'll use a combination of free weights, machines, and cables to target her muscles from all angles.
Lorrane's glute workout;
Smith Machine Squats alternate with barbell squats every two weeks, 3 sets of 12 reps
Lunges, 3 sets of 10 steps
Smith Machine Hip Thrusts, 3 sets of 12 reps
Abductor Machine, 3 sets of 12 reps
Cable Glute Kickbacks, 3 sets of 12 reps
Training Rules
Needless to say, Lorrane has learned a lot from her trials and errors in the gym over the years. Here are some of her top training tips for beginners.
Making sure to have a good posture. Lorrane remembers when she first started training in the gym, she wasn't aware of the importance of doing exercises correctly. However, focusing on her muscles contracting and doing the movement slowly helps her prevent injuries.
Doing the same workout over and over again.  Constantly changing her training sessions is how Lorrane keeps fit and lean all year-round. If she were to repeat the same exercises month after month, her progress would likely stagnate, as her muscles would get used to the training routine.
Staying patient. Progress doesn't come fast, this is something Lorrane is very well aware of. It took her years of training to get to this point. Set small goals and work on them one day at the time, this is Lorrane's motto on achieving lasting results.
---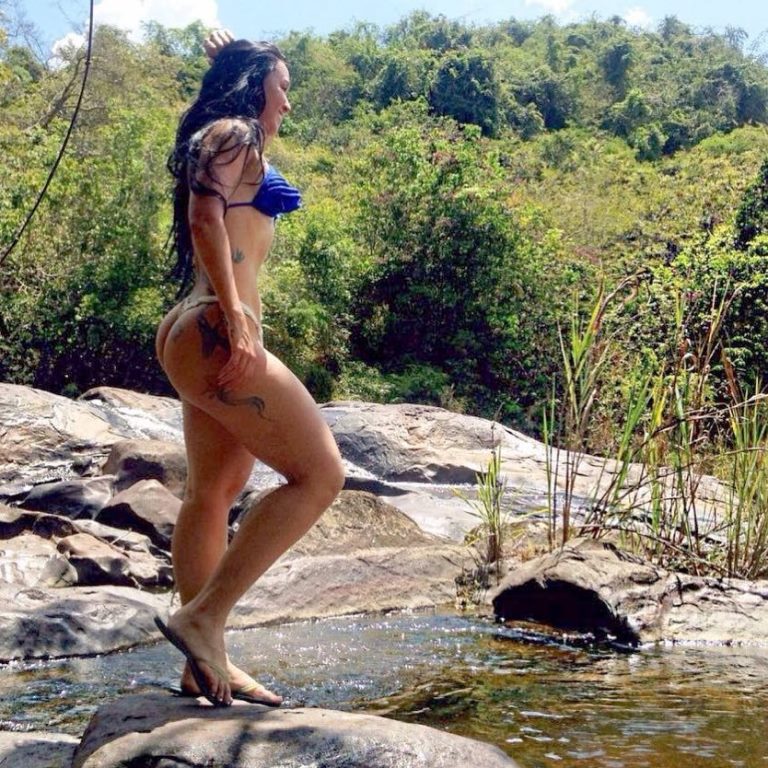 ---
Stretching
After each workout, Lorrane will spend at least 15 minutes stretching the muscles she worked on. This way, she prevents cramps and injuries. And also, it improves her flexibility and blood flow to the muscle.
Two of Lorrane's favorite glute stretches are;
Seated Spinal Twist – Lorrane begins the stretch by sitting on a mat or flat surface with her legs extended straight in front of her. She then bends her right knee and places her right heel close to her left sit-bone. After this, Lorrane places her left hand on her right knee, and then slowly pulls her knee to the left until she feels the stretch in her glutes. She holds the stretch for 30 seconds, then releases it and repeats on the other side.
Modified Pigeon Stretch – Lorrane kneels on her mat, then brings one of her legs behind her. She leans her torso forward, placing her forearms on the floor or mat. After this, Lorrane opens her left knee to the left, bends her elbows to deepen the stretch, and holds the position for one minute. After one minute, Lorrane will repeat the entire process with another leg.
---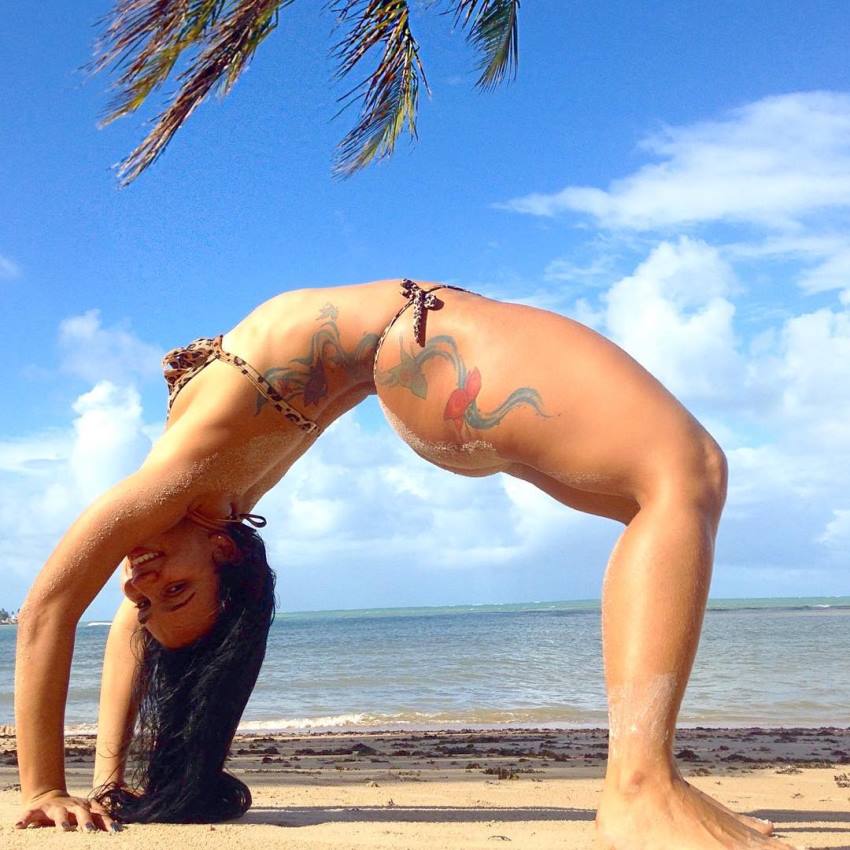 Nutrition
Lorrane has a balanced diet consisting of vegetables, fruits, lean proteins, and healthy fats. Lorrane tries to minimize her carbohydrate intake, especially fast-acting carbs which spike her insulin levels.
Occasionally, Lorrane will break this rule and have a full day of eating whatever she craves. But these types of days are rare in Lorrane's diet. She only has them once every few months, as a reward for her hard work in the gym.
A Few Principles to Live By
Although Lorrane Ottoni likes eating healthily most of the time, she encourages everyone to find their balance and listen to their body. Learning to eat clean but also living life to her own accord. That's the secret to making fitness a healthy, sustainable, and most importantly, enjoyable lifestyle, according to Lorrane.
Lorrane is a fan of sweets, which she'll indulge in once in a while. But for the most part, she loves eating plenty of fruits which are a healthier alternative that provides fiber and live enzymes. As she's native to Brazil, she might also eat dark chocolate high in raw cacao. Which brings numerous health benefits while satisfying her sweet tooth.
Meal Plan
Lorrane likes to start her mornings with a fruit and vegetable smoothie. After which she might do some training. After her workout, she'll typically have her first full meal of the day, which includes some protein, vegetables, healthy fats, and plenty of good carbs like sweet potatoes. Here's how her full day of eating looks:
1st Meal: Beefsteak with spinach, sweet potatoes and walnuts, and a cup of blueberries as a dessert
2nd Meal: Turkey breast with green vegetables, macadamia nuts, and mushrooms
3rd Meal: Fish stew
4th Meal (Snack): Fruit or nuts
5th Meal: Low-fat dairy and a protein shake
6th Meal: Feijoada (stew with beans, cooked beef, and pork)
Supplements Lorrane Ottoni Takes
While Lorrane's full supplement regimen isn't known, athletes like her often keep things simple by taking a few basic products like whey protein, BCAAs, and occasionally, a pre-workout.
---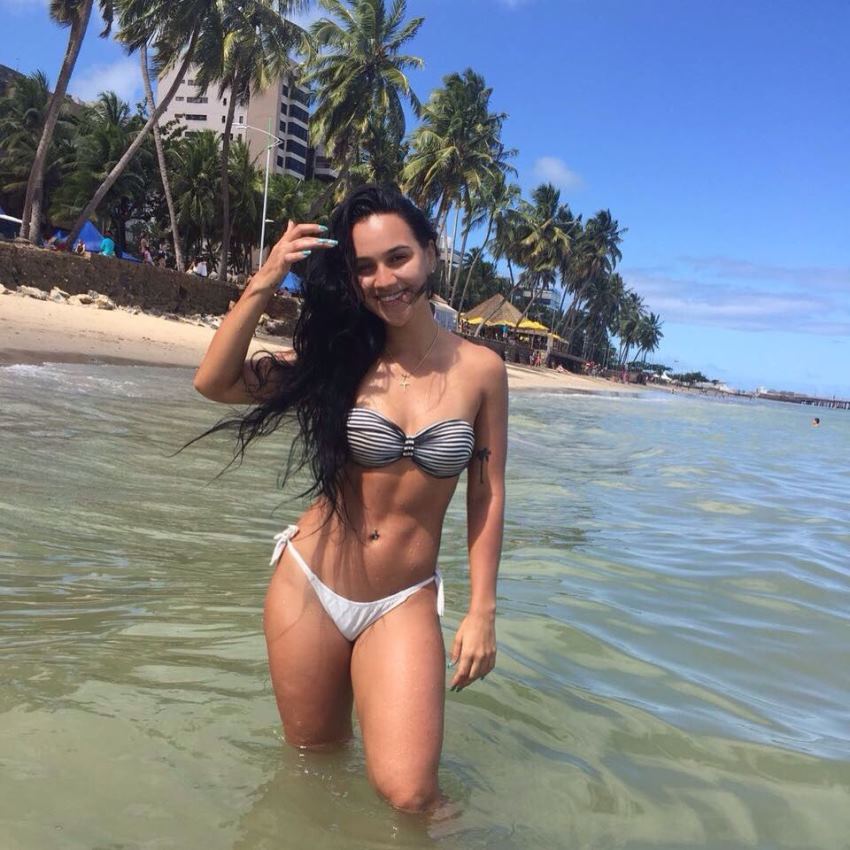 "Studies say that those who live near the sea are happier."
What we can learn from Lorrane Ottoni
Lorrane Ottoni has taught us the importance of following your dreams. In Lorrane's case, she's someone who likes to travel and work out. For that reason, she combined both of her passions into one – traveling the world, and being creative with her workouts.
Don't be afraid to follow your passions, no matter how different they might look to others. Always listen to your intuition, because it can lead you to your dream lifestyle – just like with Lorrane Ottoni.