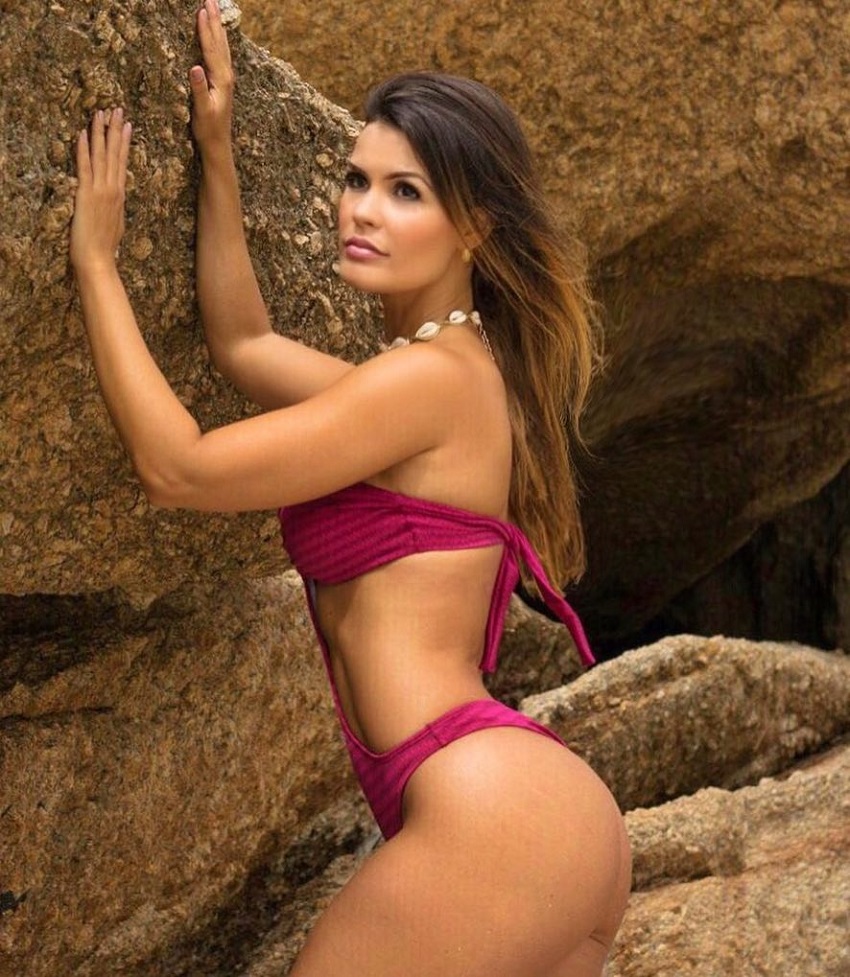 Liz Amorim Caria
Fitness Model, Social Media Personality
Liz Amorim Caria is a fitness model and bodybuilding enthusiast from Rio De Janeiro, Brazil. She originally became involved in bodybuilding around the age of 15 – this is when she set the goal of improving her physique.
What started as a simple, recreational hobby, eventually turned into something much bigger for Liz. After years of weightlifting, Liz sculpted an awe-inspiring figure. But, she didn't stop there.
Motivated by her own progress, Liz went on to share her story with the online world by posting pictures of her fitness journey on social media. She only had one goal in her mind, which was to reach and drive as many people as possible to make a positive change.
Ever since she began sharing her fitness transformation story, Liz's popularity in the online world has surged. With her ever-growing fan base, it doesn't look like she'll be slowing down anytime soon.
---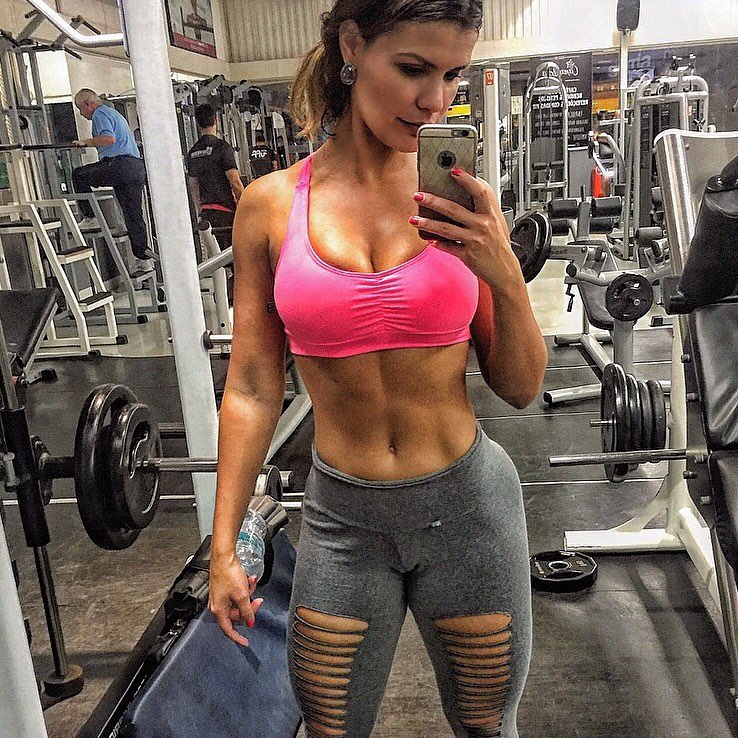 Athlete Statistics
Full Name: Liz Amorim Caria
Weight
Height
Bust
Hips
125 - 135lbs (56.7 - 61.2kg)
5'5" (165cm)
84cm
95cm
Waist
Thighs
Nationality
60cm
56cm
Brazilian
Profession
Era
Fitness Model, Social Media Personality
2010
| | |
| --- | --- |
| Weight | 125 - 135lbs (56.7 - 61.2kg) |
| Height | 5'5" (165cm) |
| Bust | 84cm |
| Hips | 95cm |
| Waist | 60cm |
| Thighs | 56cm |
| Nationality | Brazilian |
| Profession | Fitness Model, Social Media Personality |
| Era | 2010 |
---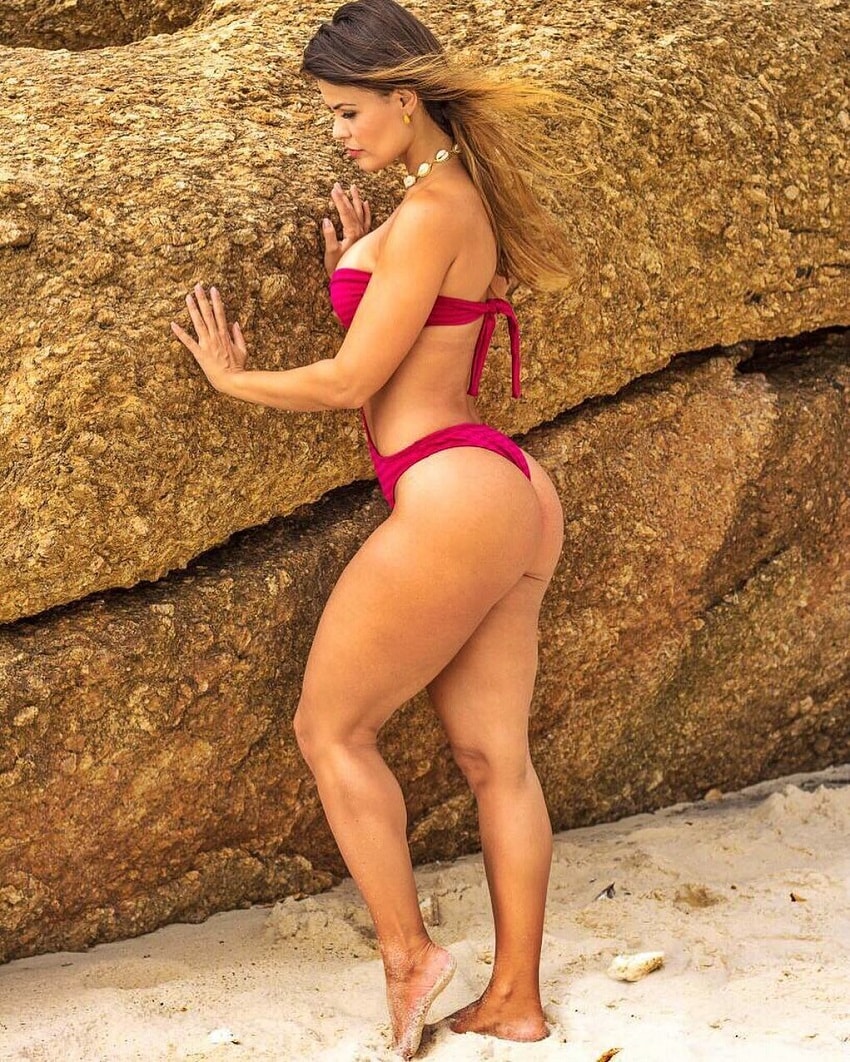 Accomplishments
Fitness Model
Social Media Personality
---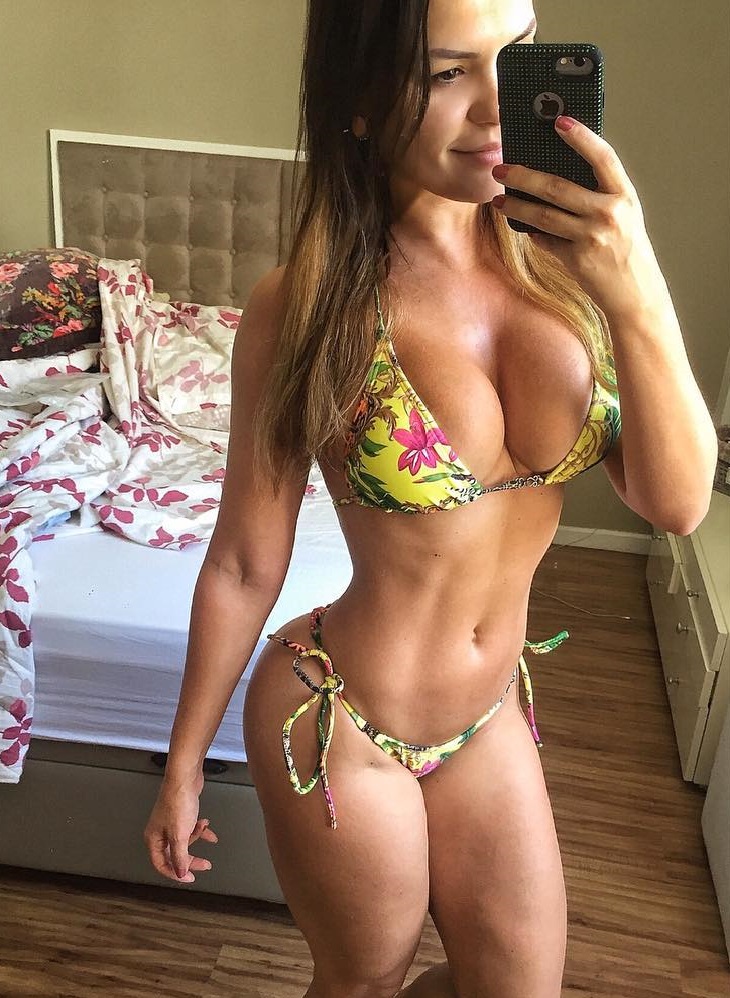 ---
Training
Strength Training vs. Maintenance
When Liz wants to add muscle to her frame, she'll train with heavy compound movements and a low number of reps. More specifically, she'll do exercises like squats, bench press, and deadlifts for four to eight repetitions per set.
By training with heavy weights, Liz forces her muscles to adapt to a new challenge. This makes them grow stronger over time.
Likewise, when Liz wants to lose fat, she'll increase the number of repetitions, and decrease the weight. By lifting a higher number of reps, Liz allows for more blood to reach her muscles. This, in turn, improves her cardiovascular system, burns more calories, and increases her conditioning.
---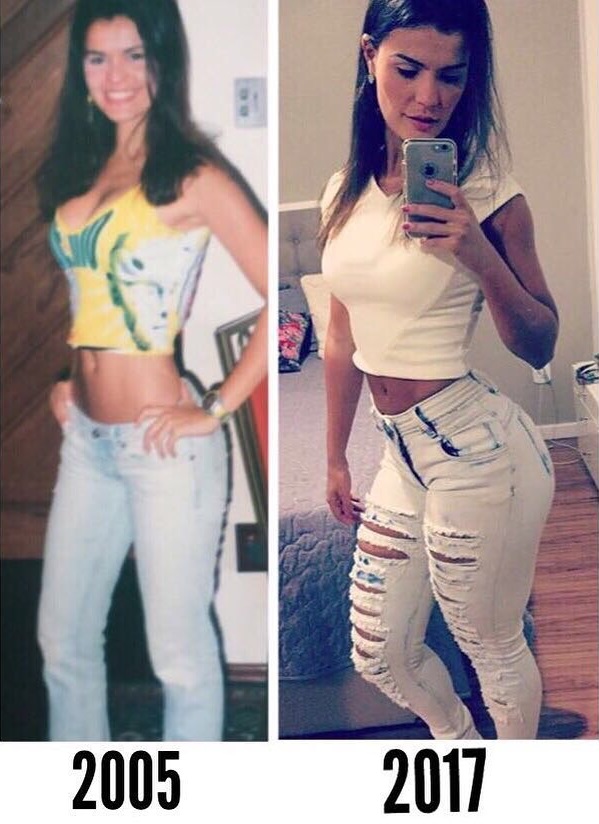 Liz Amorim Caria's fitness transformation, before and after.
---
Best Exercises for Legs and Glutes
Here's is the overview of Liz's favorite lower-body exercises, along with a detailed explanation of each exercise down below;
Squats
Deadlifts
Dumbbell Lunge
---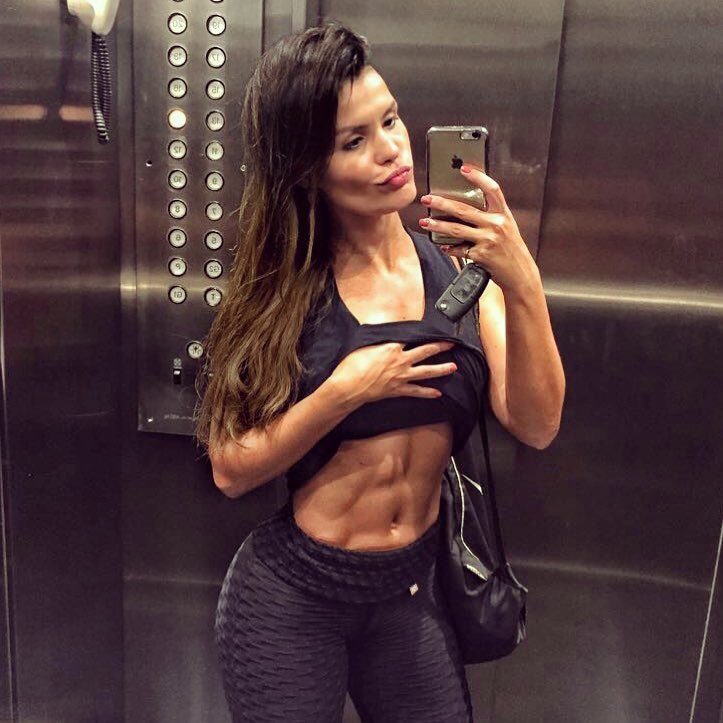 ---
Squats
Squats are by far Liz's favorite glute and leg builder exercise. She strongly believes that when done correctly, and with enough weight, squats provide her more benefits than any other exercise.
In almost every case, Liz starts her leg and glute workouts with squats. She'll first do a few light-weight sets as a warm up, gradually pyramiding up in weight before going on to her heaviest sets.
Liz prefers doing squats first in her workouts because she's at full strength during that stage. If she were to do squats later in her workout, she wouldn't be able to lift as much weight, as her muscles would be more fatigued.
---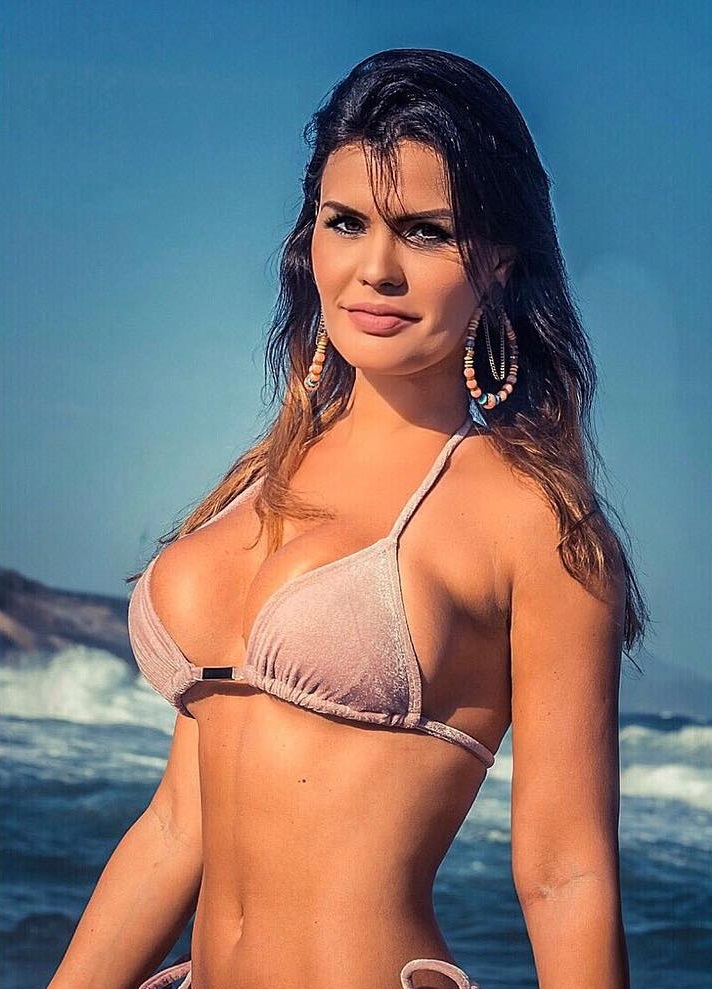 ---
Deadlifts
Another major compound lift which works on multiple muscles in Liz's body. Deadlifts and all of its variations work on Liz's posterior chain, including glutes, hamstrings, as well as quadriceps.
Just like with squats, Liz starts by doing a few sets of light-weight deadlifts. Once she's fully warmed up, she'll proceed onto the working sets using heavy weight.
---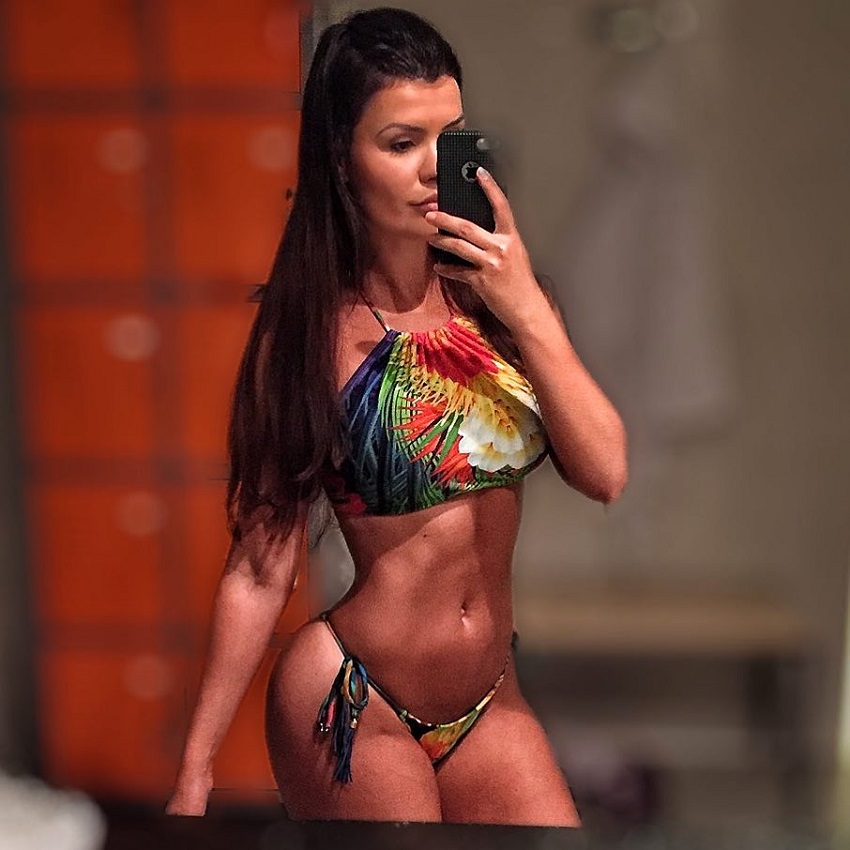 ---
Dumbbell Lunges
Dumbbell lunges aren't a compound movement, but they isolate Liz's glutes and quads better than most other exercises. This is an exercise which Liz incorporates at the end of her leg and glute workouts, when her muscles are fatigued. In other words, Liz uses this exercise as her 'finisher.'
In terms of sets and reps, Liz aims at doing three sets of 8-20 reps. During the last set, once she reaches failure, Liz likes to drop the dumbbells down and do a few more reps with her bodyweight – achieving maximum muscle 'burnout.'
---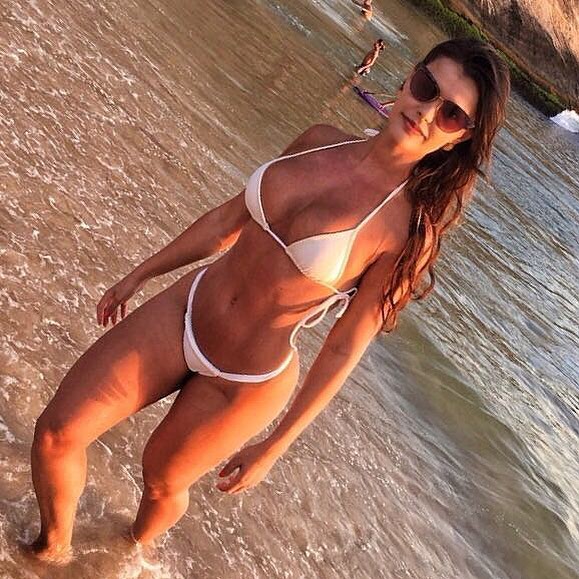 Nutrition
Liz maintains a healthy and balanced diet year-round. Her main food sources include clean foods such as chicken, tilapia, brown rice, avocados, and vegetables.
However, she doesn't always stick to healthy foods. Occasionally Liz will have a cheat meal. She uses these to reward herself for her hard work in the gym, as well as the kitchen.
---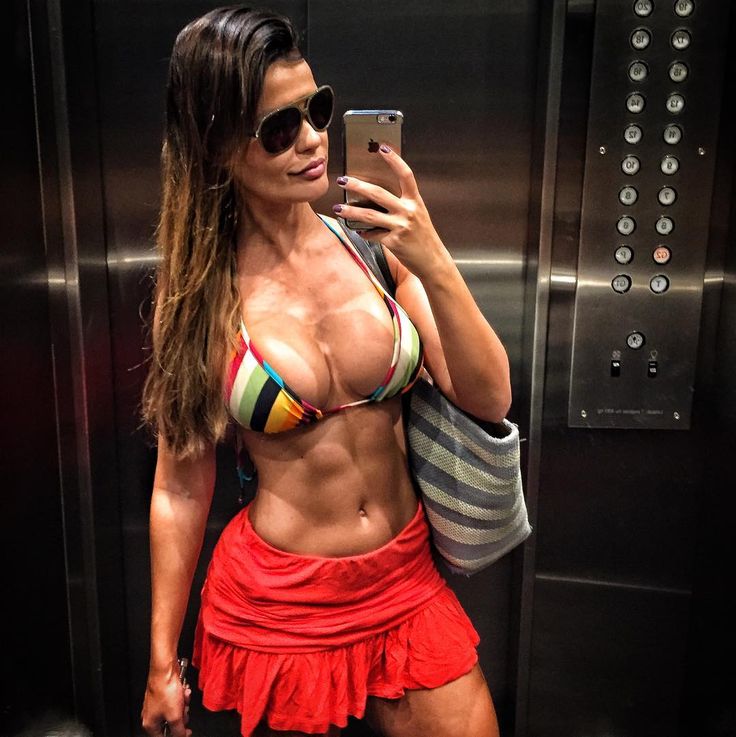 What we can learn from Liz Amorim Caria
What we can learn from Liz Amorim Caria is that achieving major results in life takes time. Whether you want to accomplish a certain goal in fitness, or in some other area in your life, remember that perseverance, hard work, and dedication are the key.
By having a similar mindset as Liz Amorim Caria, you too can manifest your goals into reality – just like she did.