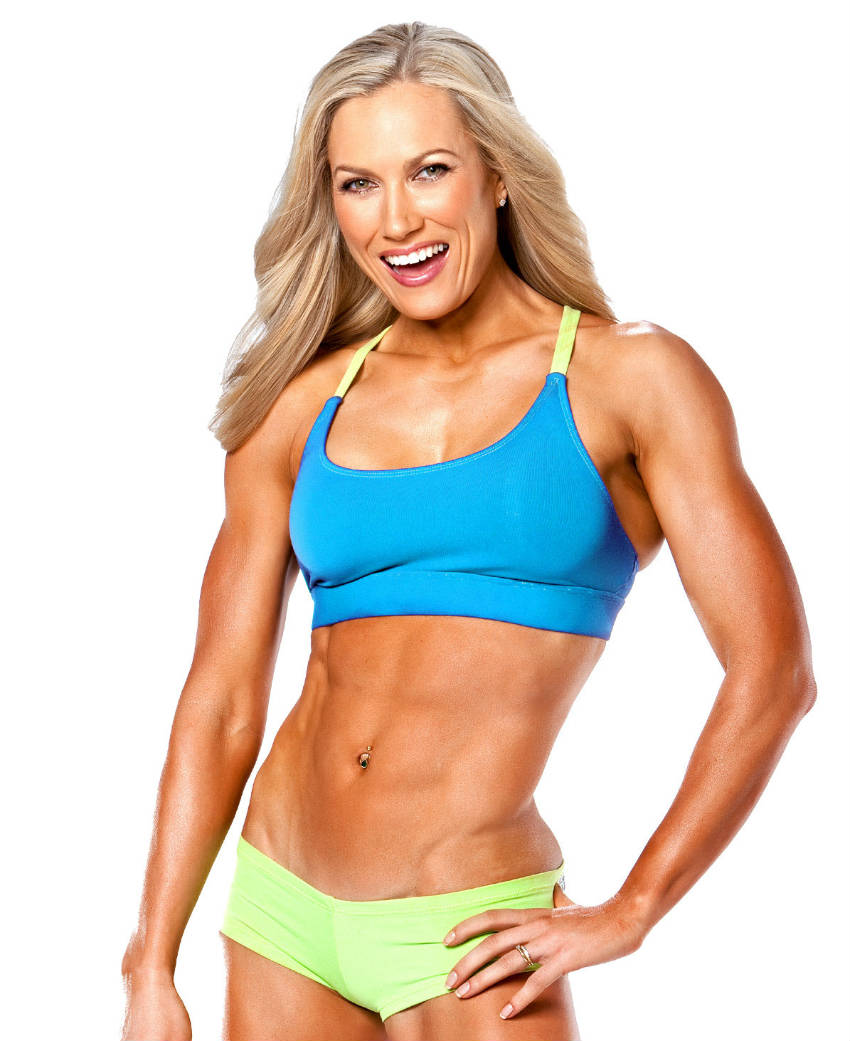 Lindy Olsen
Bodybuilder, Fitness Model, Personal Trainer
Lindy Olsen is a professional bodybuilder, entrepreneur and personal trainer from Queensland, Australia. She's attracted high-profile media attention through her success on the professional competition circuit.
Growing up, Lindy loved to play sports, but she admits that she was overweight for much of her youth. She says she was also bullied badly for being overweight, but she didn't let it affect her too much.
After graduating from high school, Lindy plunged into the bodybuilding world. She found a trainer and began working as hard as she could to build her ideal physique. She took a small break to complete her law degree, but took the sport seriously again shortly after.
This period would be crucial for Lindy's career. She managed to lose 25 kilos – beginning a bodybuilding career which would see her win professional competitions. She took all she had learned and created a personal training site; reveling in the opportunity to help those with a similar dream to hers.
This is Lindy's story:
---

Athlete Statistics
Full Name: Lindy Olsen
Weight
Height
Nationality
Profession
155 - 165lbs (70.3 - 74.8kg)
5'9" (175cm)
Australian
Bodybuilder, Fitness Model, Personal Trainer
Era
2010
| | |
| --- | --- |
| Weight | 155 - 165lbs (70.3 - 74.8kg) |
| Height | 5'9" (175cm) |
| Nationality | Australian |
| Profession | Bodybuilder, Fitness Model, Personal Trainer |
| Era | 2010 |
---

Accomplishments
Competitions
2003 INBA Victorian Championships, 1st and overall
2003 INBA World ProAm Championships, 2nd
2004 INBA World All Female Muscle and Fitness Classic, 1st
2005 WFF Victorian Championships, 1st
2005 WFF Southern Hemisphere Championships, 1st
2005 WFF Universe Championships, 4th
2006 NABBA/WFF Commonwealth Titles, 2nd
2007 WSNO/FAME USA World Titles, 1st, 1st
2007 NBA/PNBA USA International Flex Appeal All Female Championships, 1st
2012 WSNO/FAME USA World Titles, 1st, 1st
---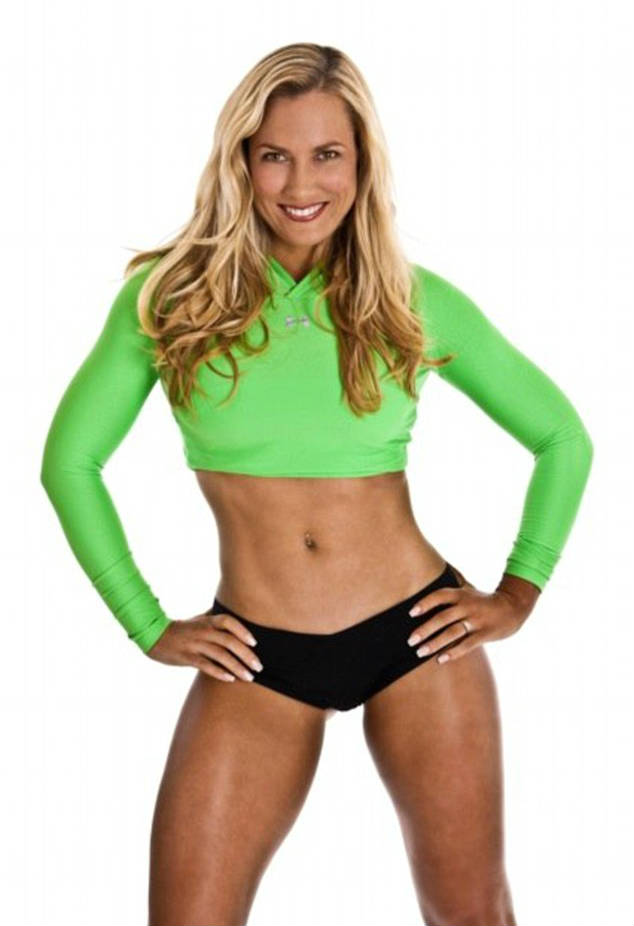 "I am not special or lucky, I just had a dream that I didn't let go of… For the first time in my life I am happy with myself, I am finally comfortable in my own skin and I love life!"
Biography
Sporting Youth
Lindy was born and raised in the small town of Gympie in Queensland, Australia. She was very sporty growing up, playing softball and netball every week. While she also ran cross-country and got involved in athletic events, softball and netball remained her favorite sports and she played them to a high-level.
Suffering From Bullying
While she was very active, she says that she held on to quite a lot of weight growing up. Because of this, Lindy says she was bullied quite badly – being told regularly that her "butt had its own postcode."
She says that this abuse effected her deeply, but she "just brushed it off" at the time. This would be the period of her life that she would look back at for motivation in her fitness and spiritual journey.
Bodybuilding Beginnings
After graduating from high school, Lindy started working with her dad in his menswear shop. She also worked in a number of similar jobs such as a bar waitress position; but she didn't want to do this forever.
In 1998, Lindy started lifting weights with a personal trainer. She initially wanted to improve her general full-body strength for softball, but she fell in love with the fitness lifestyle completely.
Lindy says that the positive effects on her mind, body and soul were instrumental in shaping her life. While she was not competing at this time, the seed was planted for a future career in the fitness industry.
Taking A break In Melbourne
Unfortunately, Lindy had to stop her training for a while in order to complete her law degree in Melbourne. While she regretted not going to the gym, she knew that she needed to complete the degree that she had spent years working hard to obtain.
Once the degree was completed, Lindy got straight back in the gym and met up with the same personal trainer who had inspired her love for the sport in the first place. She was still not entirely happy with her physique, so she knew that a lot of hard work was in store for her.
Returning To The Sport
Through her hard work in the gym, Lindy managed to transform her figure from a plus size 14, to a competition weight in under 6 months. She lost 25 kilos in total; seeing this as the start of a new journey.
Once she saw the transformation that she was capable of, she began competing with the intention of showing the world her results. She competed at the 2003 'International Natural Bodybuilding Association Victorian Championships' and walked on stage very nervous, but also confident.
When the judges read out her name for the first place trophy, Lindy says that she knew instantly that this would be her career. She loved every aspect of the sport, from the dieting and training to the cutting and posing.
---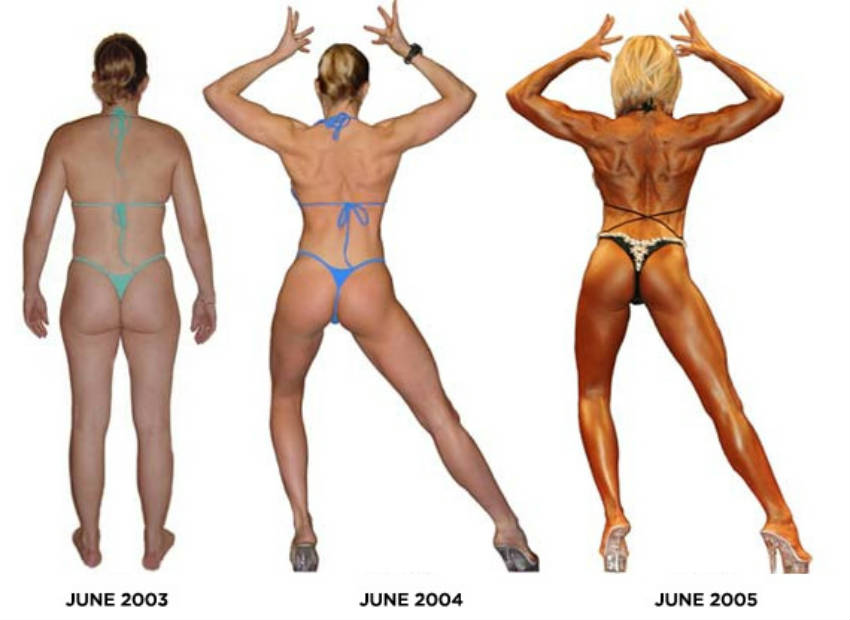 Claiming Her Pro Card
Following her victory in 2003, Lindy planned another competition for the same year. She prepared for the 2003 INBA World ProAm Championships with the same tenacity that she showed in her previous cut.
While she didn't get the top spot, she did manage to land a 2nd place which was another major achievement for her. The confidence that this result gave her, inspired her to go for her Pro Card.
To do this, she would have to win the 2004 'INBA World All Female Muscle and Fitness Classic.' For her, this competition was the most important opportunity she had ever been given. She performed excellently; wining her pro card and establishing herself as a major contender.
As it happened, it was also the first Pro Card given to a natural Australian competitor. This, in Lindy's words, was "an honor."
Professional Shows And Family Illness
2005 was a huge year for Lindy. She was now a professional bodybuilder with 3 World Fitness Federation (WFF) tournaments to compete in. In her first 2 competitions – the WFF Victorian Championships and the WFF Southern Hemisphere Championships – she bagged 1st place trophies.
The fact that she'd only turned pro a year earlier, and had now won her first two professional contests was 'unbelievable' to Lindy. She was now even more determined to see where this path would take her and she performed brilliantly again at the 2006 NABBA/WFF Commonwealth Titles – bagging a 2nd place.
In 2007, Lindy had to compete while her mother was suffering from cancer. She says that this period was "one of the hardest but most rewarding" competition seasons of her life. She was unsure if her mother would survive or not when she was travelling, but she knew that this was her dream and her family wanted her to pursue it.
This determination and family support, allowed Lindy to secure three first place trophies in one year. Her performance at the 2007 WSNO/FAME USA World Titles gave her two 1st place spots in one night. This was then quickly followed up by another win at the NBA/PNBA USA International Flex Appeal All Female Championships.
Magazine Appearances
At this stage in her career, Lindy had won 6 competitions and had taken 3 1st place trophies in the pro circuit. Due to this success, she began to attract high-profile media attention.
The first magazines that began to take interest were the Australian 'Ironman'. In a 2004 edition of the extremely popular mag, Lindy was featured on the front cover with a 5 page spread. This was her first appearance in the mainstream media spotlight.
This appearance was followed up by a 2005 spread in the 'Hot Aussie Bodies' section of the magazine. This was a big deal, as only the best bodies in the nation appeared on this issue, so Lindy saw her rivals in the professional scene looking their best.
She finished the 2000's with another big shoot for Oxygen magazine. The May issue saw her show off her ripped abs to the world, and offer tips to those looking to get in shape for summer.
Personal Training
The successful career Lindy had built, gave her the confidence she needed to teach others. She took a personal training course, deciding that she would offer as much advice as she could to those trying to loose weight and be healthy.
Her method of doing so was primarily online training. She set up a self-titled website and began to write books and create online plans for clients to follow. She bases all of her plans on her own experience of transforming her body from overweight, to competition ready. She wants to help regular women who are trying to look as good as possible.
---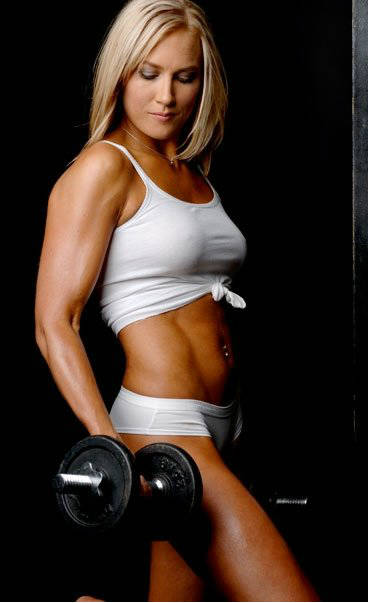 "If you'd asked me 8 years ago how I felt about myself, my answer would have been very different indeed. To tell the truth, my story starts the same as a million others, but the choices I made and the small changes I adopted changed my entire world."
Training
Fitness Focused
Lindy focuses her training around both cardiovascular fitness and strength training. She aims to build strength, feel good and look good.
Many of her workouts are completed with light dumbbells and maximum reps. Through doing this, Lindy is able to improve her tone, without adding too much undesirable bulk to her frame.
When she is at home, Lindy takes any opportunity she can to get outdoors. She goes for jogs on the beach and cycles around beautiful Australian nature parks.
Hitting The Glutes
Her workout programs spend a lot of time focusing on the glutes. There has been a massive increase in women looking to build their glutes, so Lindy has designed a workout to create the ideal 'beach body.'
In this program, there is a focus on bodyweight squats and lunges with dumbbells; both exercises aiming to build tone and size.
---

Nutrition
Pre-Contest Nutrition
Lindy says that she has tried a lot of different meal plans and diets over the years. She insists that all women should find the plan that works for them, rather than sticking the most popular option.
She says that, while trying these diets, women should also keep a journal which charts their progress. Doing so, she says, will allow them to find out quickly whether they should stick or switch.
"Eating properly is a lifestyle you choose and starts with the first plan you make to reach your goal. Whether your goal is to lose a few kilos, or enter a fitness competition (like I did) you will need to set realistic targets and be accountable for them."
Protein
Protein is central to any fitness enthusiasts diet and Lindy's is no different. She tries to eat protein with every meal and eats red meat, chicken, and fish such as canned tuna in water.
She also uses protein shakes all day to maintain a regular intake. She puts two scoops of whey powder in her morning porridge, in order to get her carbs and protein content straight away before she starts the day.
Her aim is to get around one gram of protein for every 2 kilograms of bodyweight – up to 200gms per day. This helps her to avoid losing lean muscle when she diets, as less lean muscle equals a slower metabolism.
Water
Another central element in Lindy's diet is water. Water is needed to replenish the body after sweating, but is also integral for protein synthesis, as it transports these nutrients around the body.
'If five to six similar sized meals a day doesn't work, have three square meals and two snacks… Just keep everything regular, everyday.
Supplements
As well as whey protein, Lindy loves to try out a variety of other supplements. She uses pre-workout powder when she can't find the energy to hit the gym, L-Glutamine to help muscle recovery and BCAA's to reduce fatigue and improve recovery and immune system function.
Dealings With Cravings
Lindy says that there are too many people out there talking about the "best way" to deal with cravings. She says that, ultimately, it's down to the individual and their own method. She personally craves sugar a lot, but says that she finds alternatives, drinking special energy drinks with sugar substitutes.
---

What we can learn from Lindy Olsen
Lindy has transformed her physique and her life dramatically. She was always into sports and fitness growing up, but she was admittedly overweight. She was bullied at school for this, but decided that she wouldn't let the hate get to her.
Looking back at these days now, Lindy can laugh. She has created a professional level fitness routine, won major competitions for her aesthetic and has appeared in major international magazines. She has proved to the world that hard work and dedication can pay off.