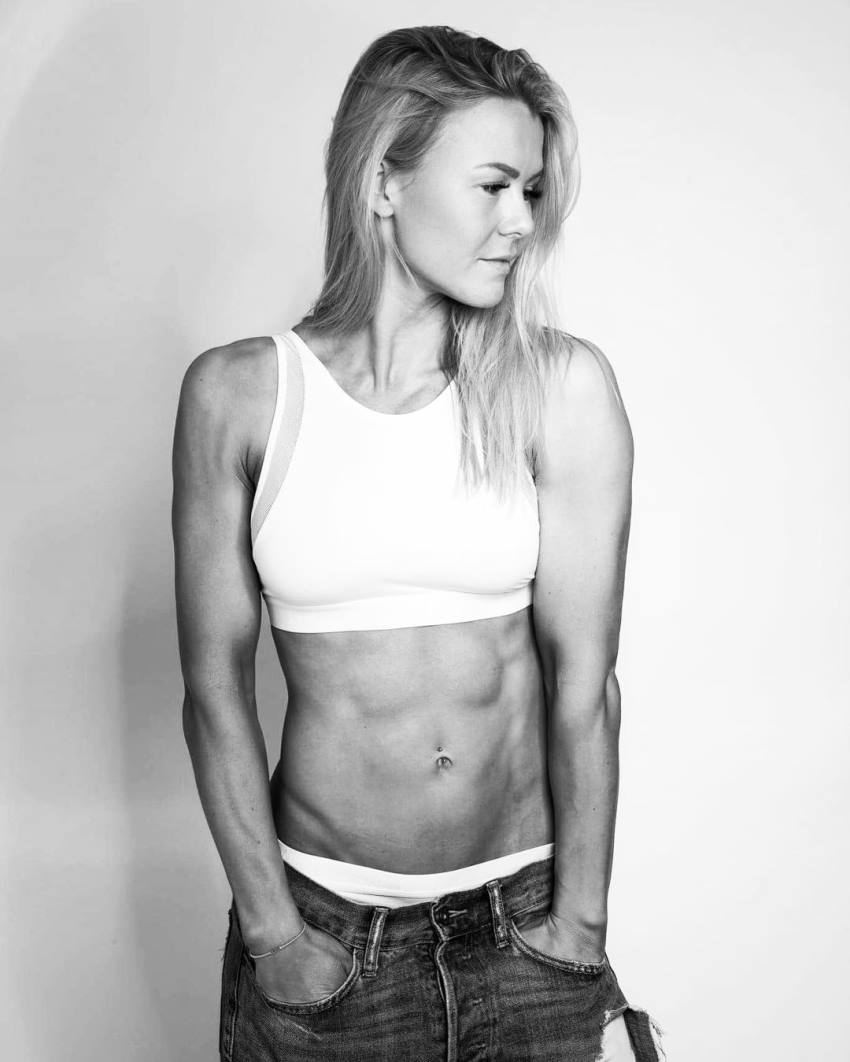 Lina Spansk
Fitness Model, Dieting and Training Coach, Bikini Competitor
Lina Spansk is a fitness model, bikini competitor, and online training coach from Stockholm, Sweden. She first started working towards her "ideal" physique in the gym as a 16-year old teenager; wanting to tone her legs and abs.
However, she felt the gym environment wasn't the right choice for her at the time, saying it was "too intimidating". Instead, she decided to get in shape by playing team sports.
But, after spending eight years playing different sports – Lina still didn't get the body she wanted. She eventually realized that the gym was the only place where she could make her wishes come true. As a result, she embarked on her fitness journey in 2012, at the age of 24.
From that point onwards, fitness became an integral part of Lina's life. She said; "I caught the lifting bug this time, and I wasn't scared of big weights anymore." She's since turned into a rising fitness athlete and personal trainer, growing her name online through collaborations with other fitness stars from Sweden – such as Sophie Arverbrink.
---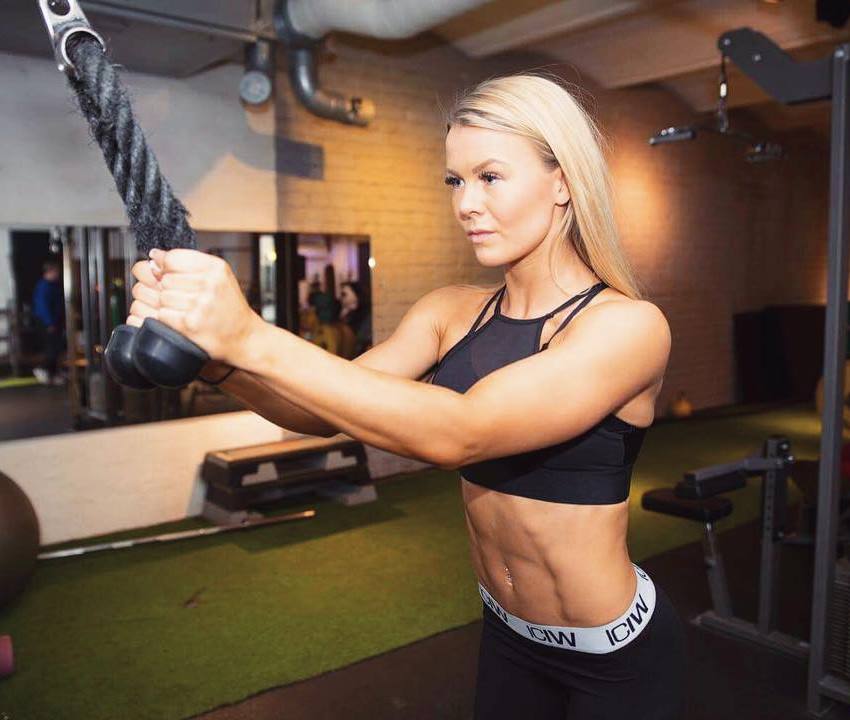 "Happy where I'm at, while working for what I want."
Athlete Statistics
Full Name: Lina Spansk
Weight
Height
Year of Birth
Nationality
125 - 135lbs (56.7 - 61.2kg)
5'5" (165cm)
1988
Swedish
Profession
Era
Fitness Model, Dieting and Training Coach, Bikini Competitor
2010
| | |
| --- | --- |
| Weight | 125 - 135lbs (56.7 - 61.2kg) |
| Height | 5'5" (165cm) |
| Year of Birth | 1988 |
| Nationality | Swedish |
| Profession | Fitness Model, Dieting and Training Coach, Bikini Competitor |
| Era | 2010 |
---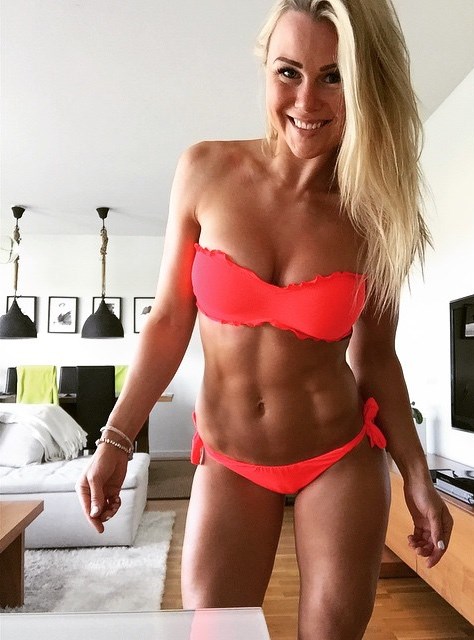 "Be your own superwoman."
Accomplishments
Fitness Model
Nutritionist
Personal Training Coach
Bikini Competitor
---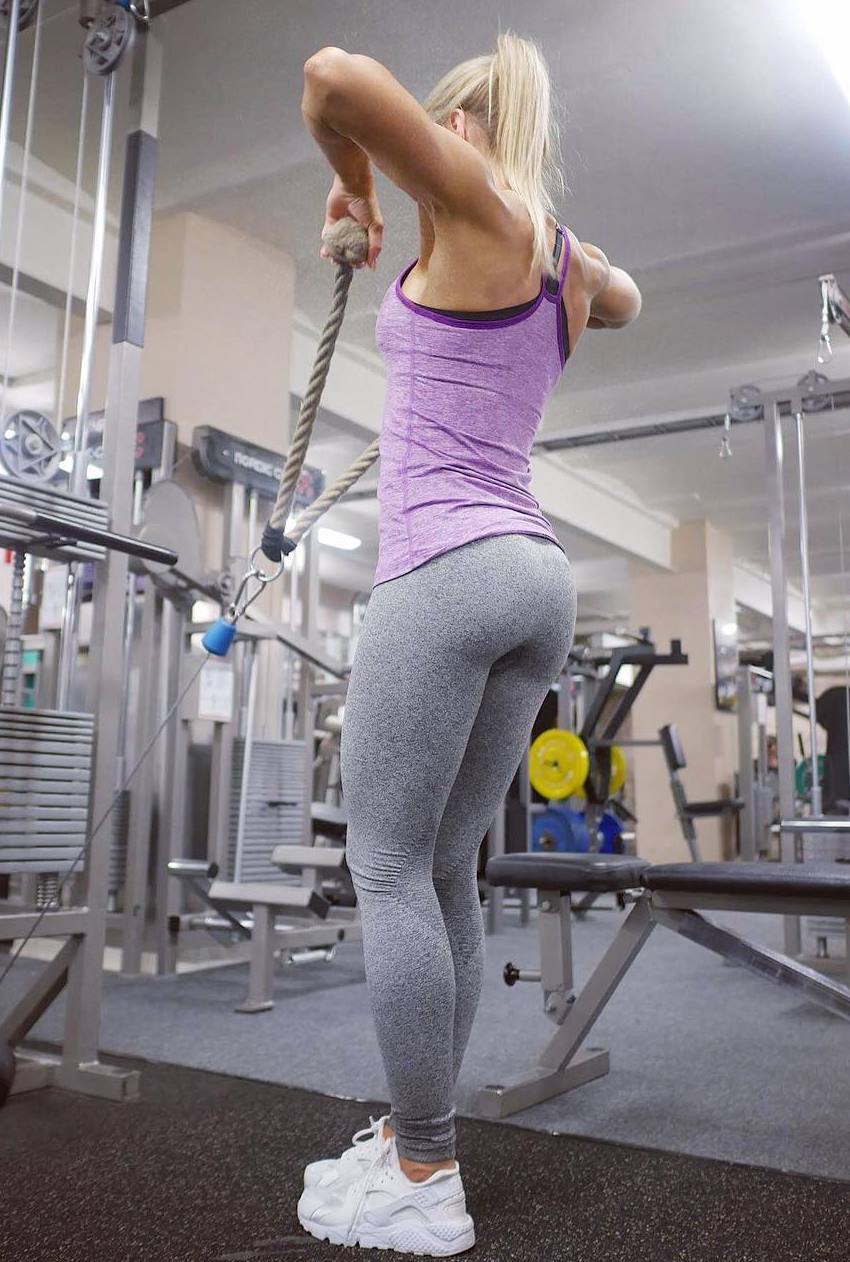 ---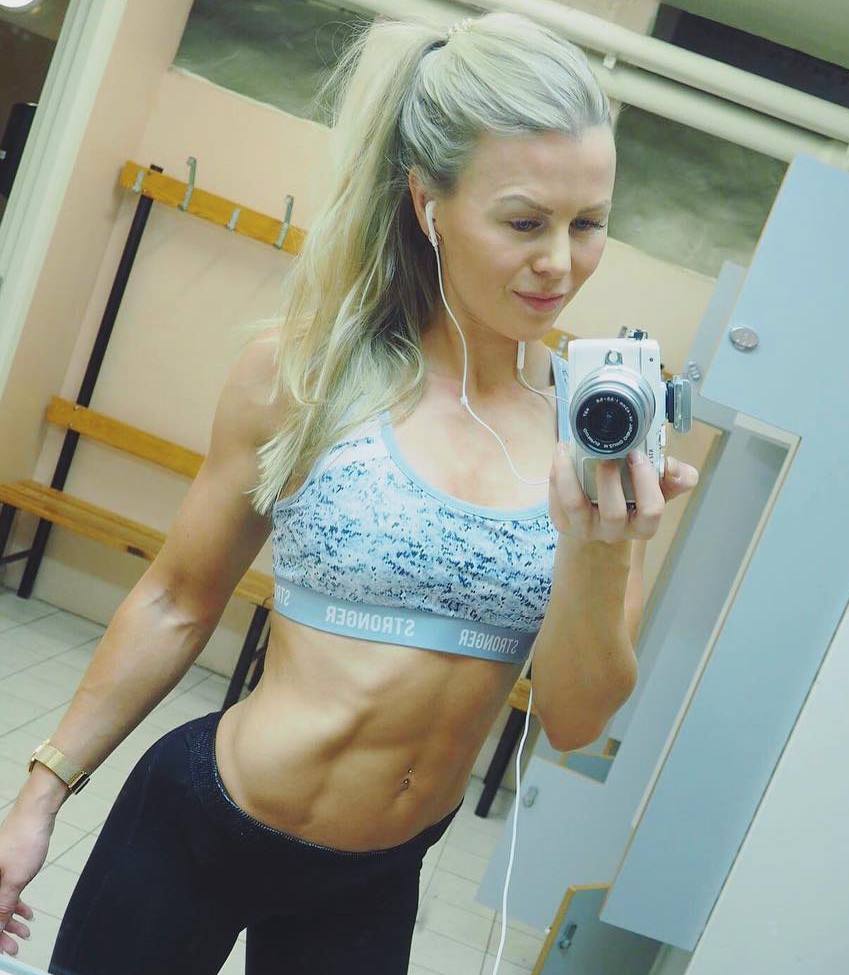 "Float like a butterfly, sting like a bee."
Training
Heavy Weights for Women
Lina was afraid of lifting bigger weights when she first started training – primarily because of the risk of injuring herself. However, her opinion on this has greatly changed since then.
She now trains almost exclusively with heavy weights, believing that when done correctly, they are the best way to build an aesthetic body – especially for women. She says that because of women's low testosterone levels, training with heavy weights only makes her body look more toned and "eye-pleasing", instead of "big and muscular".
Lina's Glute and Abs Workout
Having constantly modified her training routines over the years, Lina has found that going for a higher number of reps, and focusing on the contraction works the best for her glutes and abs.
The workout itself is designed like this;
Deep, Wide-stance Barbell Squats, 5 sets of 10-12 reps
Leg Press (Feet placed high to target the glutes), 3 sets of 12-14 reps
Lunges, 3 sets of 12-14 reps
Weighted Twisting Crunches
Leg Raises (try to keep your legs as straight as possible), 3 sets until failure
Swiss Ball Crunches, 3 sets until failure
---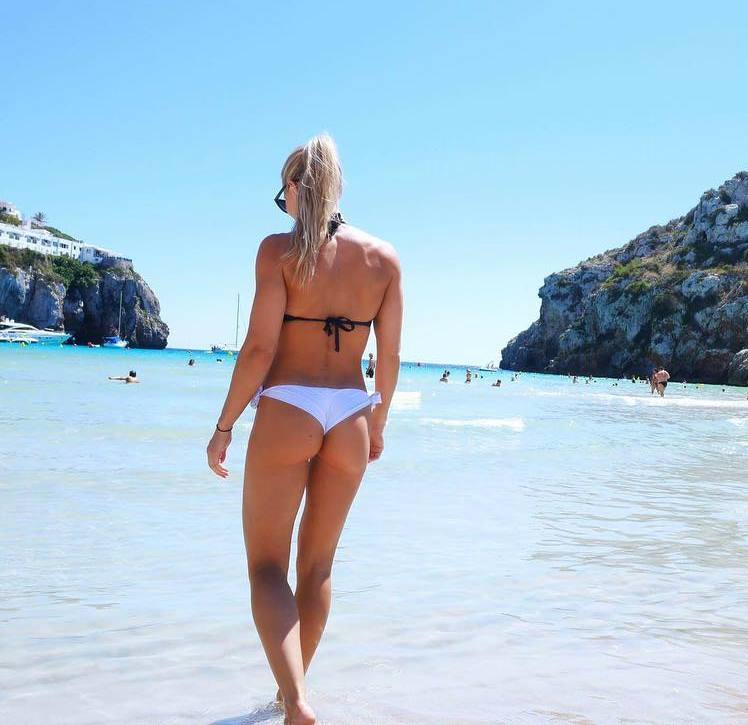 ---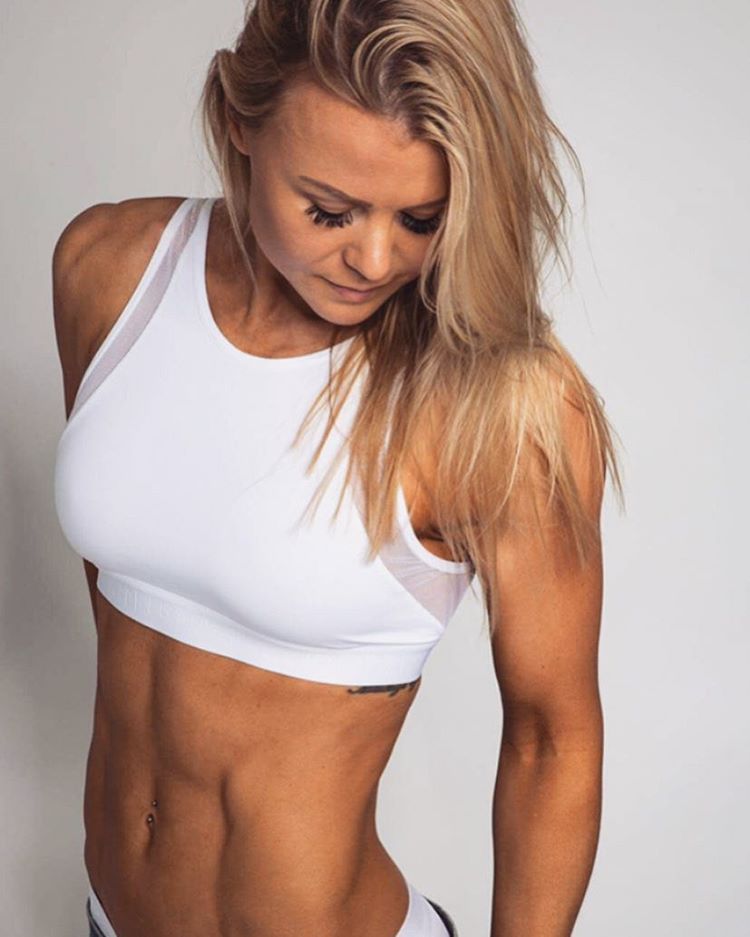 Nutrition
Balance, a Key to Staying Lean and Satisfied
As a bikini competitor, Lina has times where she can eat almost anything she wants, but also times where the only foods on her plate are chicken, salmon, brown rice, and vegetables.
To achieve a good balance, Lina never forbids herself a tasty burger or a slice of cake if her body really craves it. On the same token, she never goes on an eating binge – even in the off-season. This way, she's able to achieve her goals in fitness without sacrificing "all the good things" in life.
"Yes, I cheat sometimes. To me, everything is about balance. Of course, you can get away with eating a burger sometimes, you need to enjoy life."
Favorite Foods
Lina's top foods are wasabi salmon, pancakes, blueberries, raspberries, and peanut butter.
Supplements
Rice Protein/Whey Isolate
Glutamine
Amino Acids
Omega-3 Fish Oil
---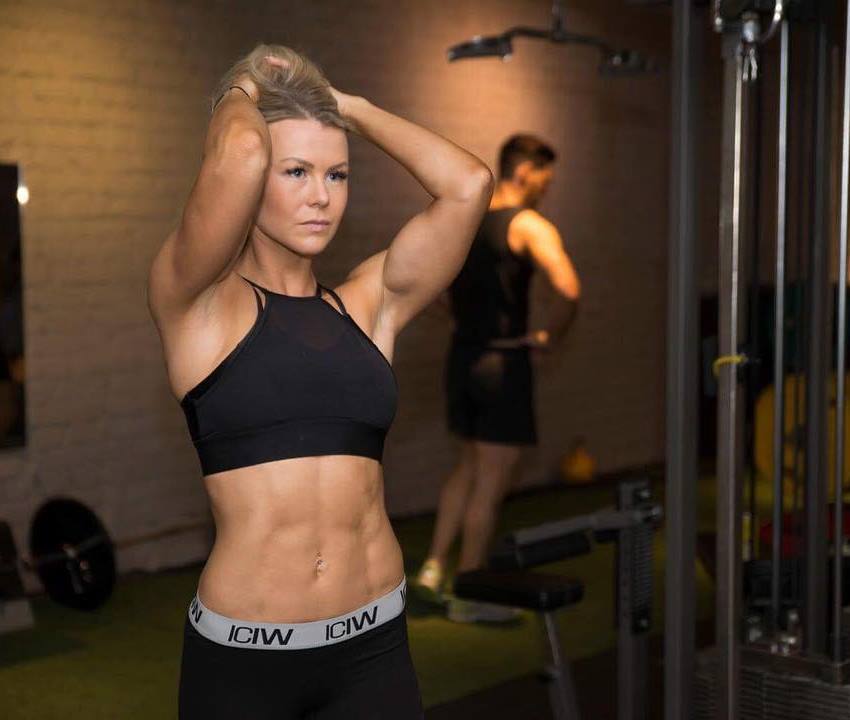 Idols and Influences
Although Lina has many role models who strive for similar goals like herself, she pointed out Andreia Brazier as one of her first major inspirations in fitness.
Talking about more recent idols, Lina said; "Today I have so many, it would be impossible to point out one."
---