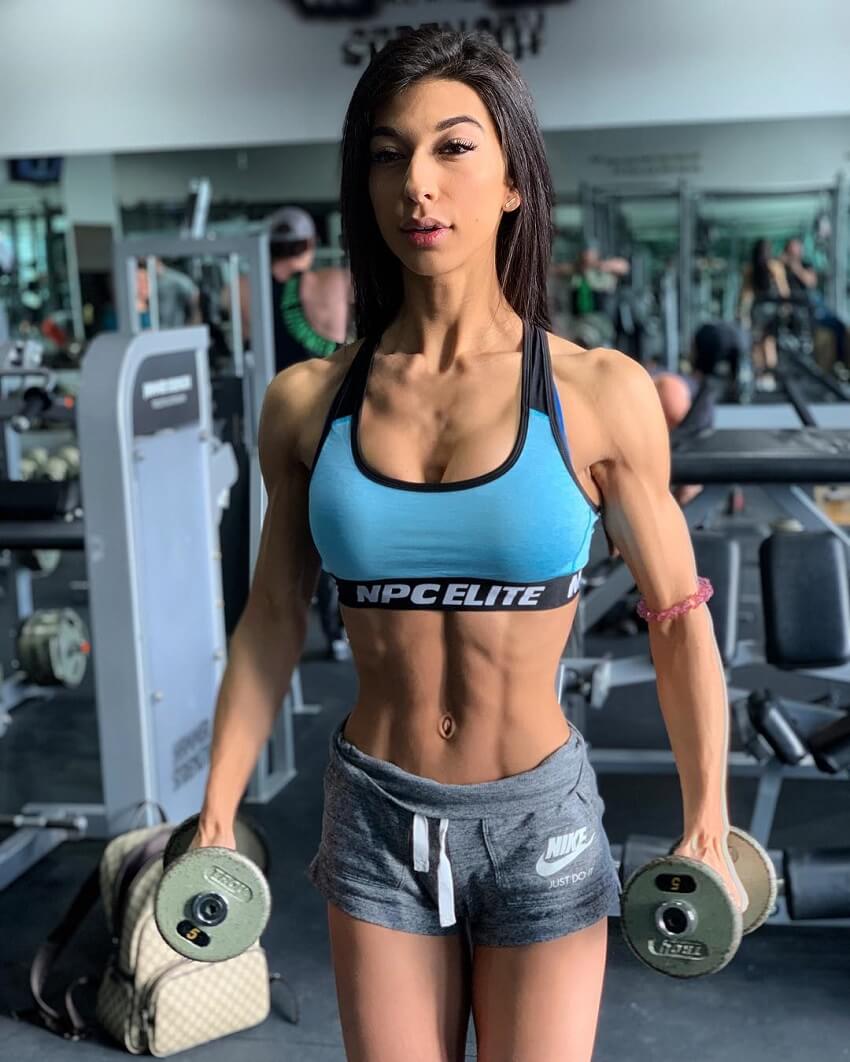 Lauralie Chapados
Pro Bikini Athlete, Fitness Model
Lauralie Chapados is an IFBB Pro Bikini athlete and fitness model from Québec, Canada. Although she's been active most of her life, Lauralie spent her teenage years partying and drinking alcohol every weekend.
After realizing something must change, Lauralie took on weight training as a way to get healthy and fit. Having seen fast progress from training, she later became motivated to take her fitness journey a step further – competing in bikini shows.
By 2016, Lauralie won her Pro Card. Then, just 2 years later, placed as a runner-up at her Ms. Bikini Olympia debut, transforming herself from the inside out in the process.
This is her story:
---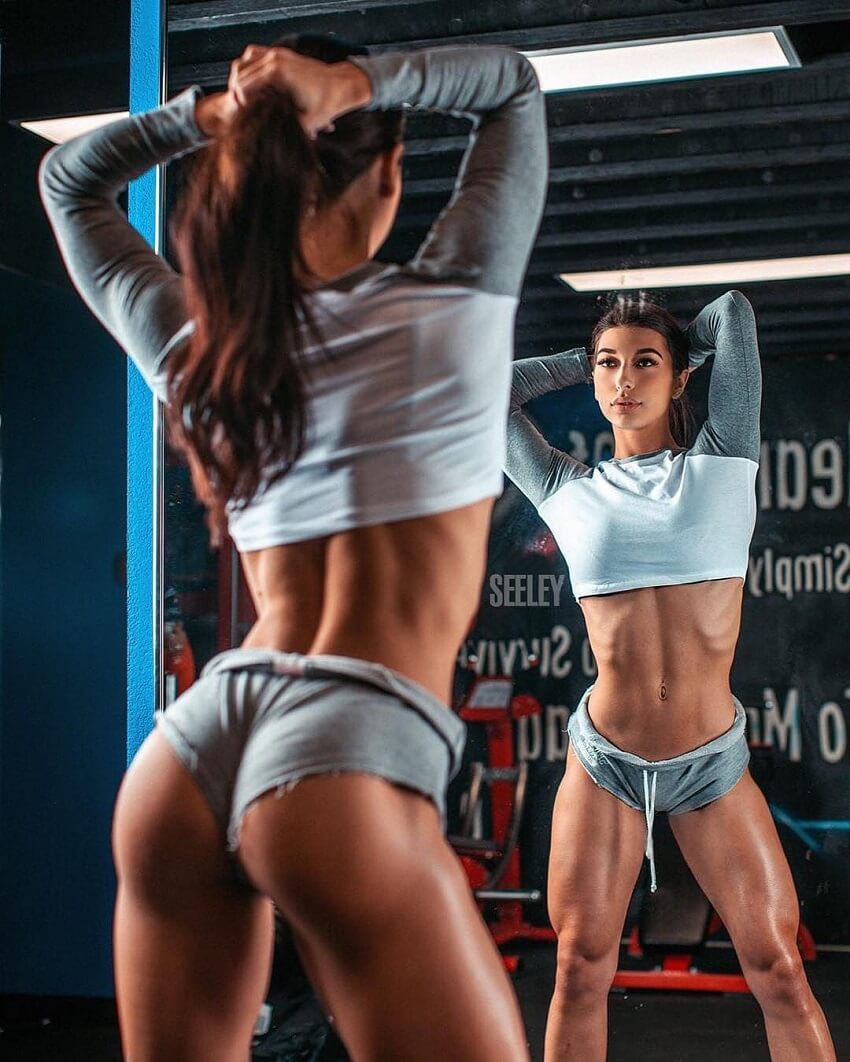 "You can only become truly accomplished at something you love. Pursue the things you love doing, and then do them so well that people can't take their eyes off you."
Athlete Statistics
Full Name: Lauralie Chapados
Nationality
Profession
Era
Canadian
Pro Bikini Athlete, Fitness Model
2010
| | |
| --- | --- |
| Nationality | Canadian |
| Profession | Pro Bikini Athlete, Fitness Model |
| Era | 2010 |
---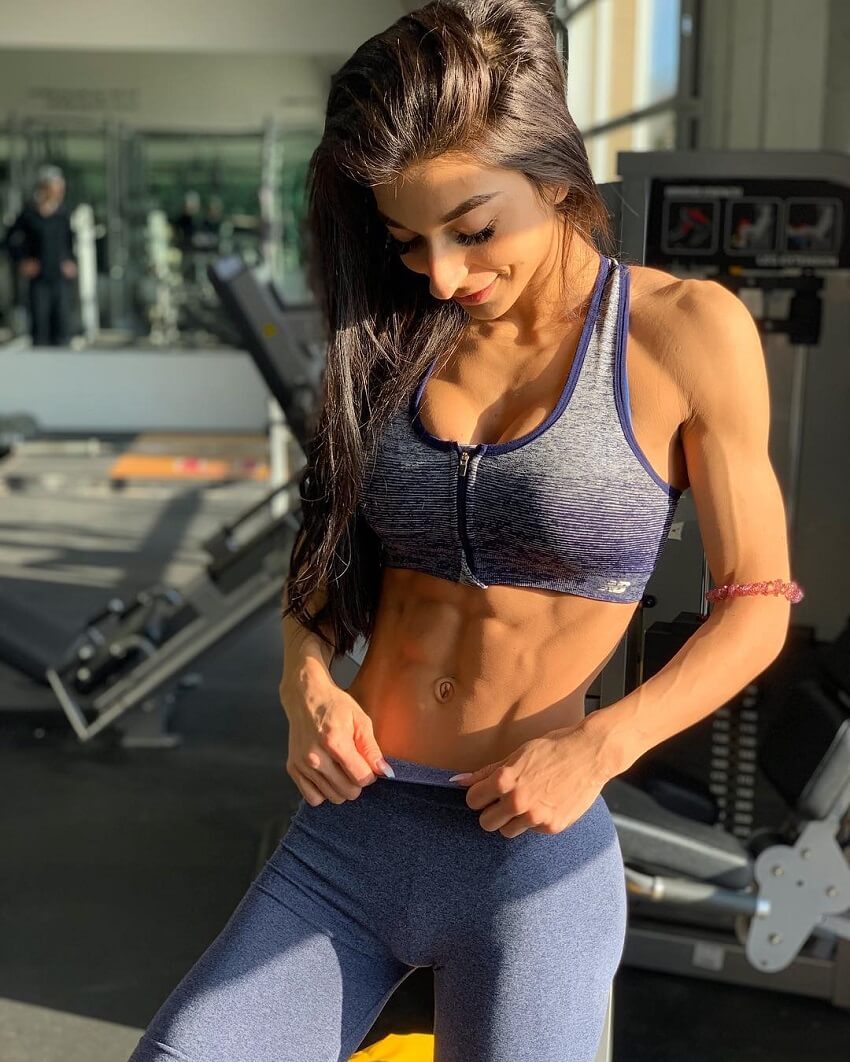 "A champion is someone who loves the work of becoming one, more than the idea of becoming one."
Accomplishments
Lauralie's Track Record
2019
Arnold Classic Australia Bikini, 2nd place
Bikini International, 6th place
2018
Shawn Rhoden Classic Pro Bikini, 2nd place
Jicheng Classic Sanya Pro Bikini, 1st place
Olympia Bikini, 2nd place
Tampa Pro Bikini, 1st place
Chicago Pro Bikini, 1st place
Toronto Pro Bikini, 1st place
2017
Toronto Pro Supershow, IFBB Bikini, 2nd place
IFBB Miami Muscle Beach Pro, Bikini Class, 5th place
2016
IFBB World Qualifier, Overall & Bikini, 1st place – Pro Card Earned
---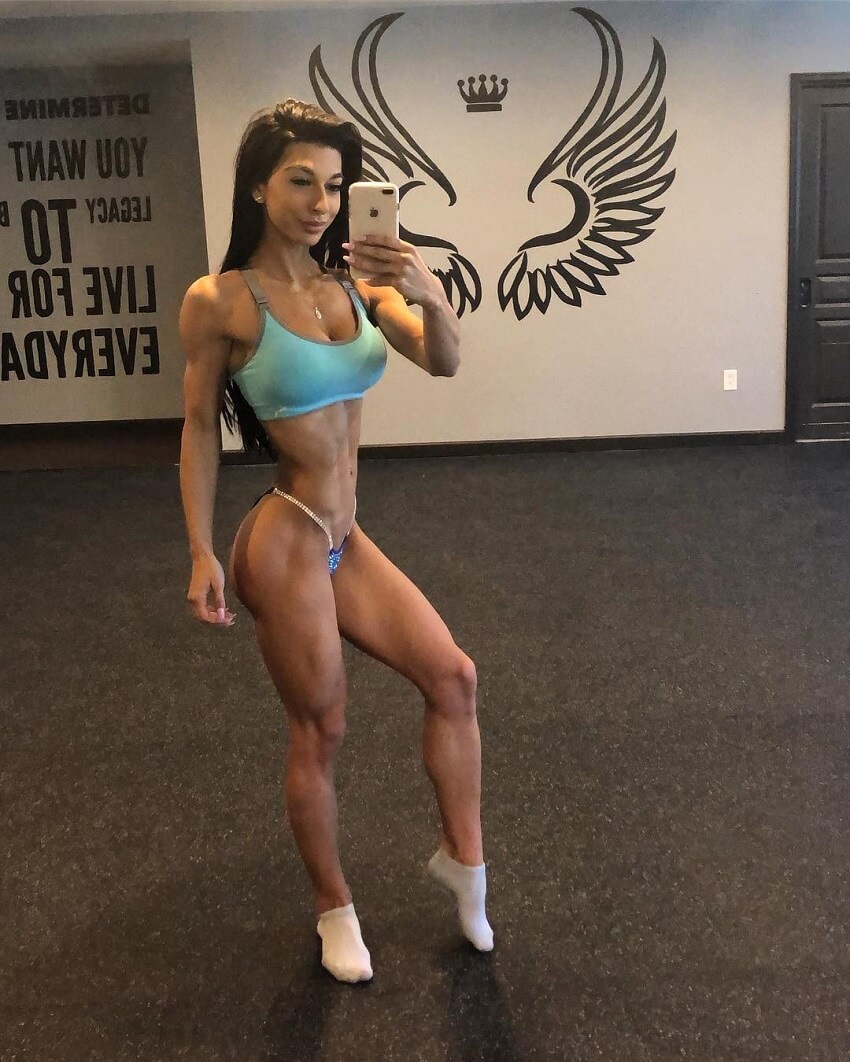 "Surround yourself with the dreamers and the doers, the believers and the thinkers. But, most of all, surround yourself with those who see greatness within you when you don't see it yourself.
Biography
Sports and Martial Arts
Lauralie says she's always been an active person, thanks to her parents who supported her taking part in soccer, skiing, jiujitsu, and other sporting activities at a young age.
Due to her sporting background, Lauralie was in fit and awesome shape even as a child. In fact, she says she had abs at 8 years old and was fitter than most of her peers.
---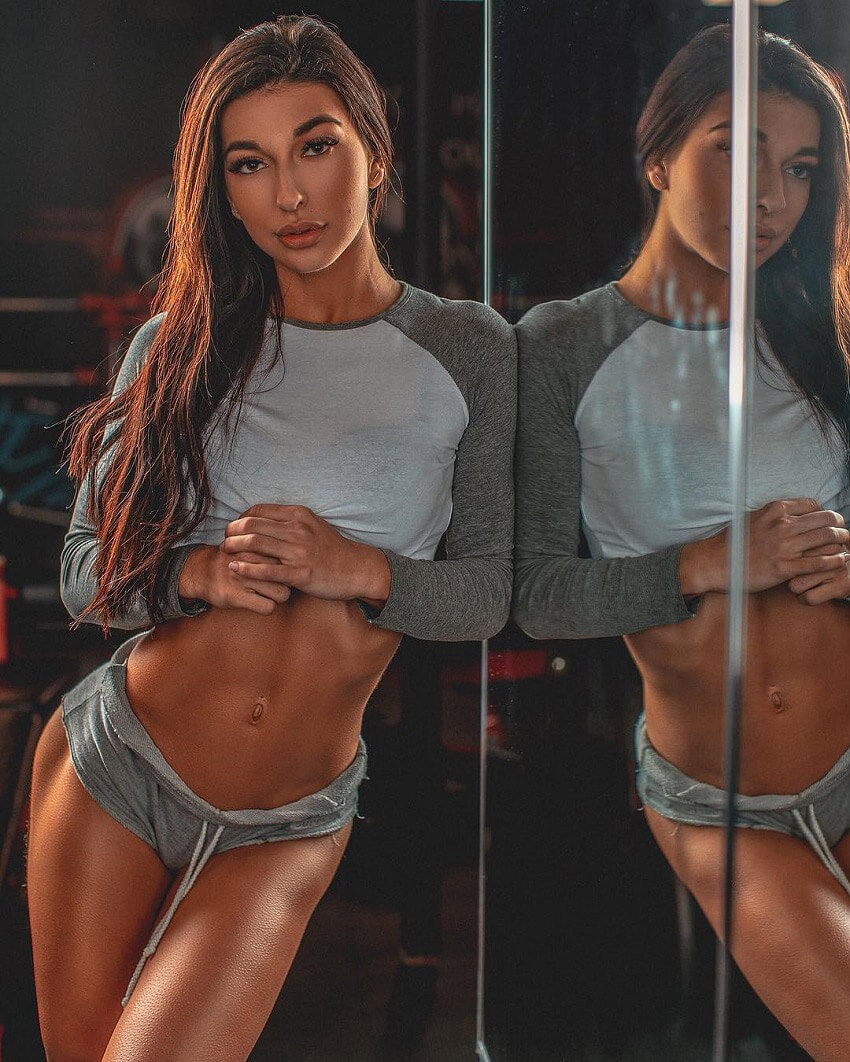 ---
Teenage Years and Partying
After Lauralie entered her teens, she became a little less active and started going out more.
And it wasn't long before this reflected on her body – she started looking and feeling worse than before.
A 180-Degree Turn
One day, after realizing that partying and going out every weekend was ruining her health, Lauralie bought herself a gym membership and gave up partying for lifting weights.
She said:
"I started to read internet articles about getting in shape. I really wanted to get muscles and get fit. It was really a 180-degree transformation, I went from going out and drinking with friends every weekend to going to the gym twice a day." – Lauralie Chapados
A Meteoric Rise to the Top
Lauralie kept training for about a year before meeting her partner who was a trainer in Montreal, Canada. He motivated Lauralie to compete in bikini shows. "He told me: you should do fitness competitions."
Four months later, Lauralie took part in her first contest and instantly caught the competitive bug. From here on, she started competing regularly and quickly rose through the ranks to claim her IFBB Pro Card at the 2016 IFBB Qualifiers in Canada.
---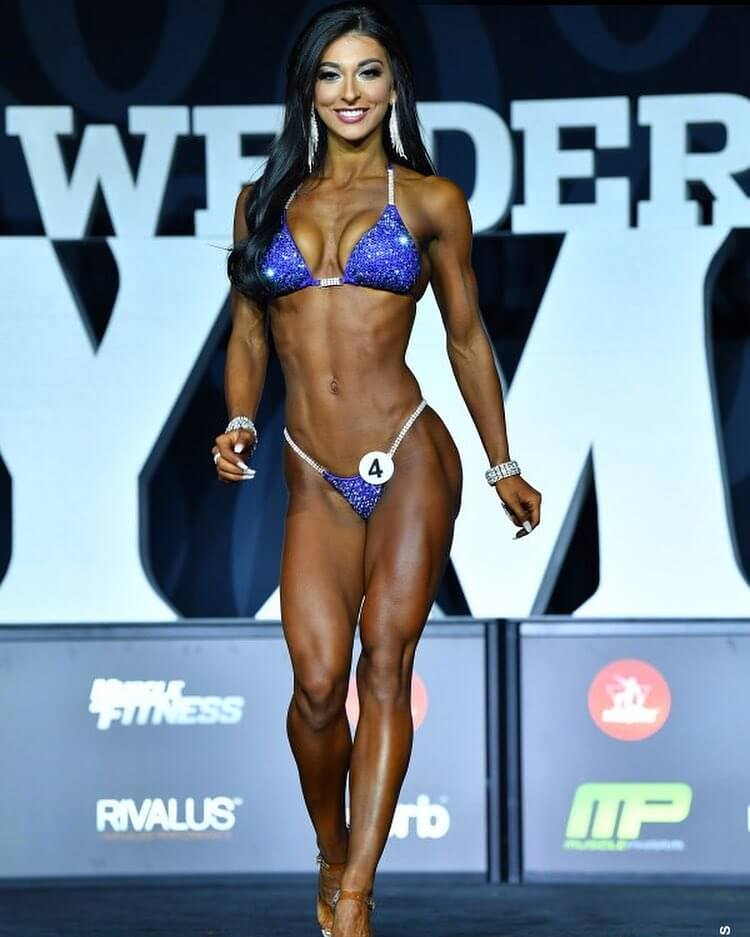 ---
Second At the Olympia
After entering the Pro Circuit, Lauralie didn't waste any time to make her name there as well, winning 3 back-to-back shows in 2018. These were:
Tampa Pro Bikini, 1st place
Chicago Pro Bikini, 1st place
Toronto Pro Bikini, 1st place
But she was just getting started. In September 2018, she stepped at the Ms. Bikini Olympia for the first time. With no previous experience in the show, she cut through the ranks to claim 2nd place.
With this awesome achievement, Lauralie made it clear that she had only one goal in her mind – to become the Ms. Bikini Olympia. There's no doubt she'll continue to work hard and give her best in order to accomplish this goal one day.
---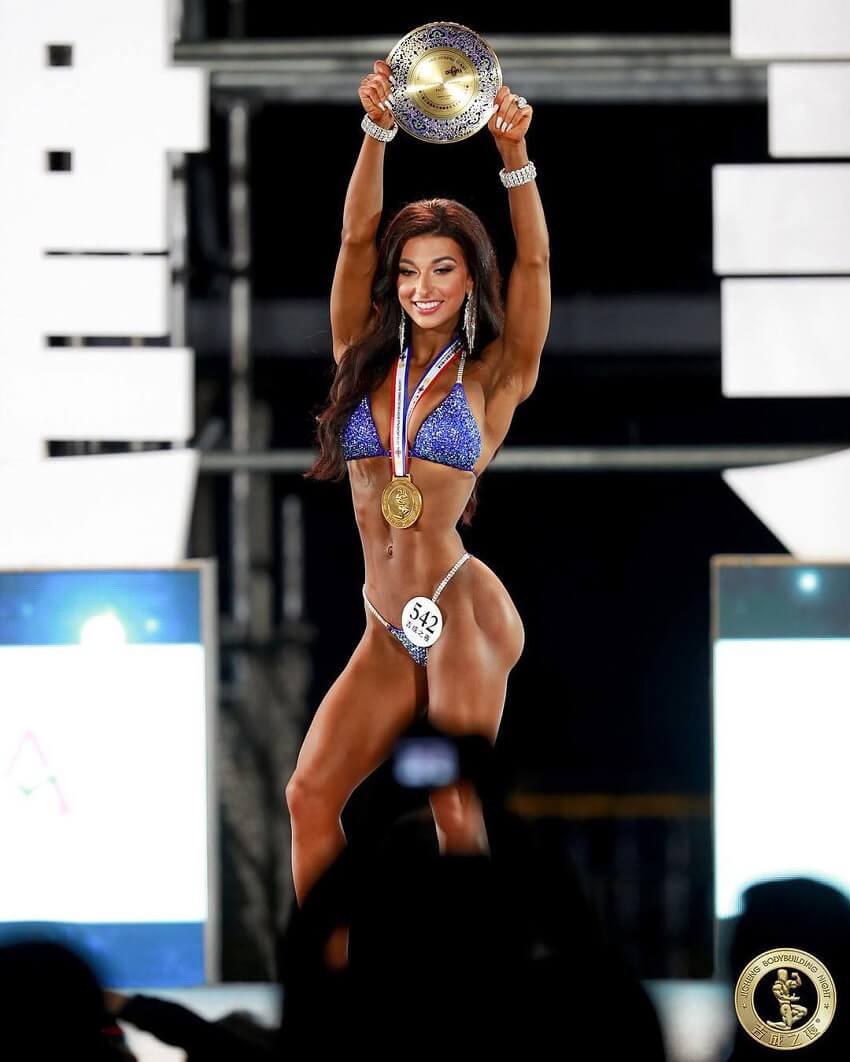 Training
Training For Bikini Shows
When training for a contest, Lauralie goes to the gym 6-7 times per week – twice per day – doing cardio in the morning and lifting weights in the evening.
However, Lauralie is a firm believer in listening to her body, so her training might change from week to week. If she feels she could do more, she'll go for it, but if she feels extremely sore, she'll take an active rest day by stretching or taking long walks.
For additional recovery, Lauralie does yoga. She's found that yoga helps bring her cortisol levels down, which is key for keeping her stress and body fat levels low before a show.
---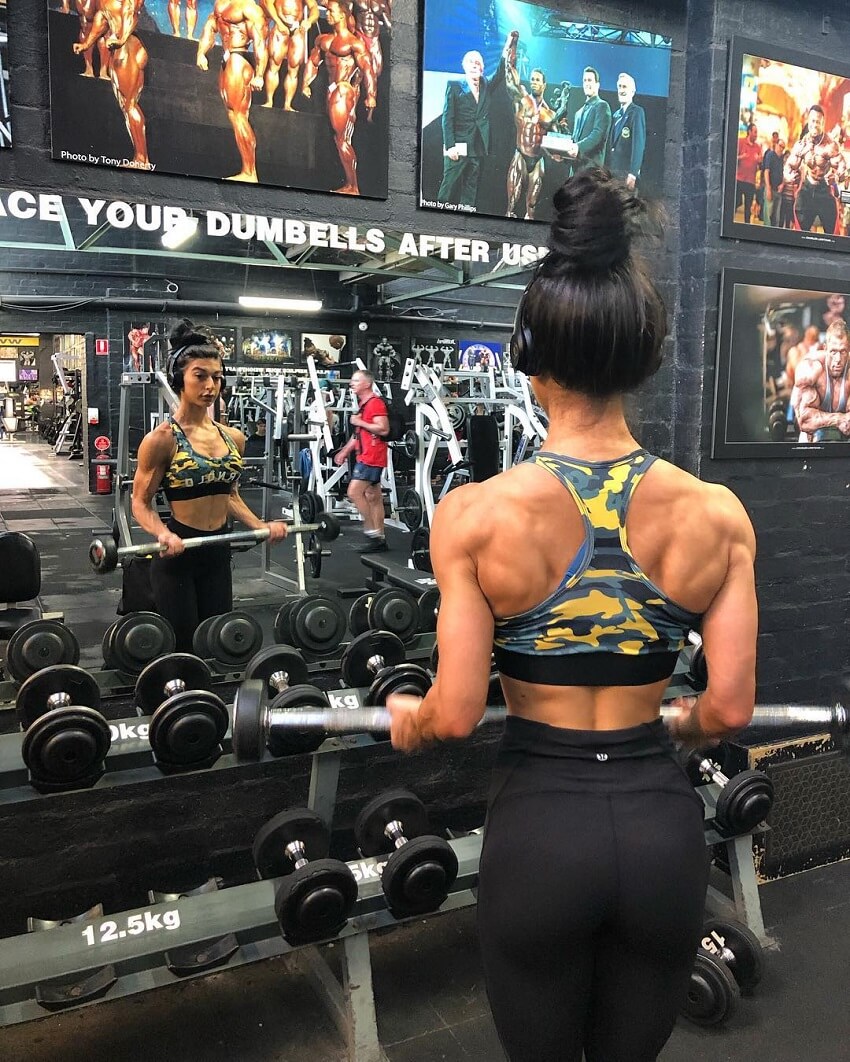 Nutrition
Lauralie follows the same diet protocols as any fitness competitor; having an 'off-season' and 'in-season' phases.
When she prepares for a contest, she eats foods high in protein and low in overall calories to stay lean and preserve muscle.
By contrast, when she doesn't have a show coming up, she'll increase her food intake to sculpt and shape her muscles the way she wants to.
---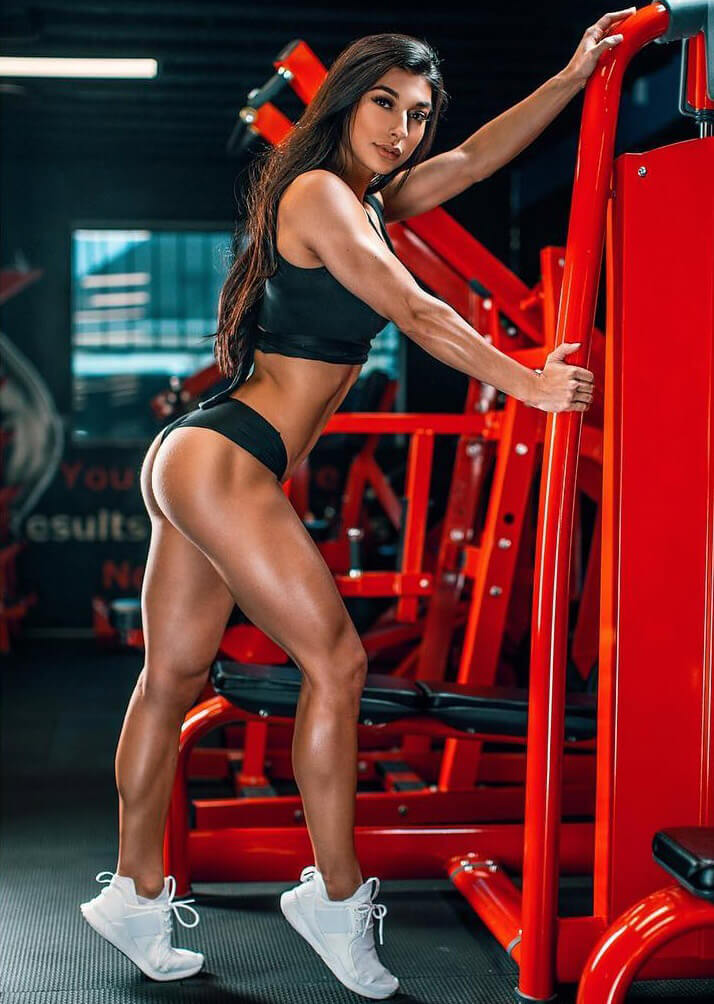 Idols and Influences
Being Self-Motivated
Here's Lauralie talking about her influences and sources of motivation:
"What keeps me going is the fact that I'm never satisfied. I can always be better than I was yesterday. When you focus on you and yourself and your own journey as a fitness athlete, that's when you see changes and that's where you can keep your motivation going because there's always work to be done." – Lauralie Chapados
---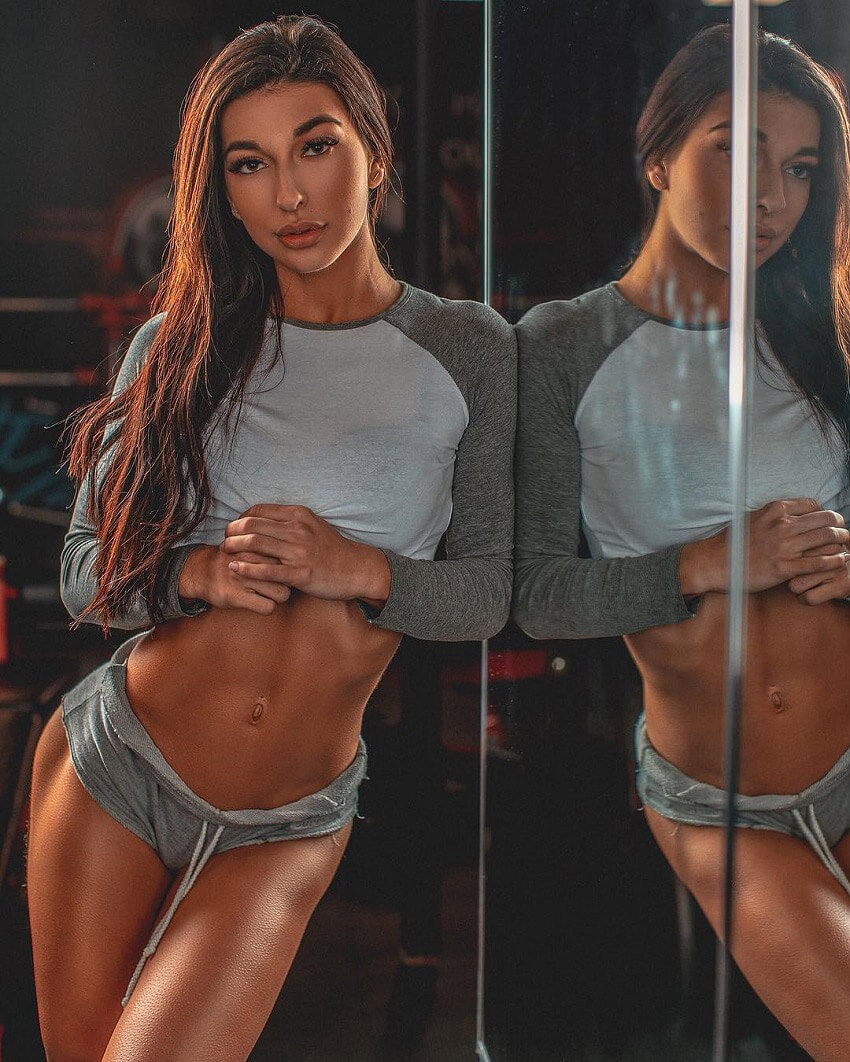 ---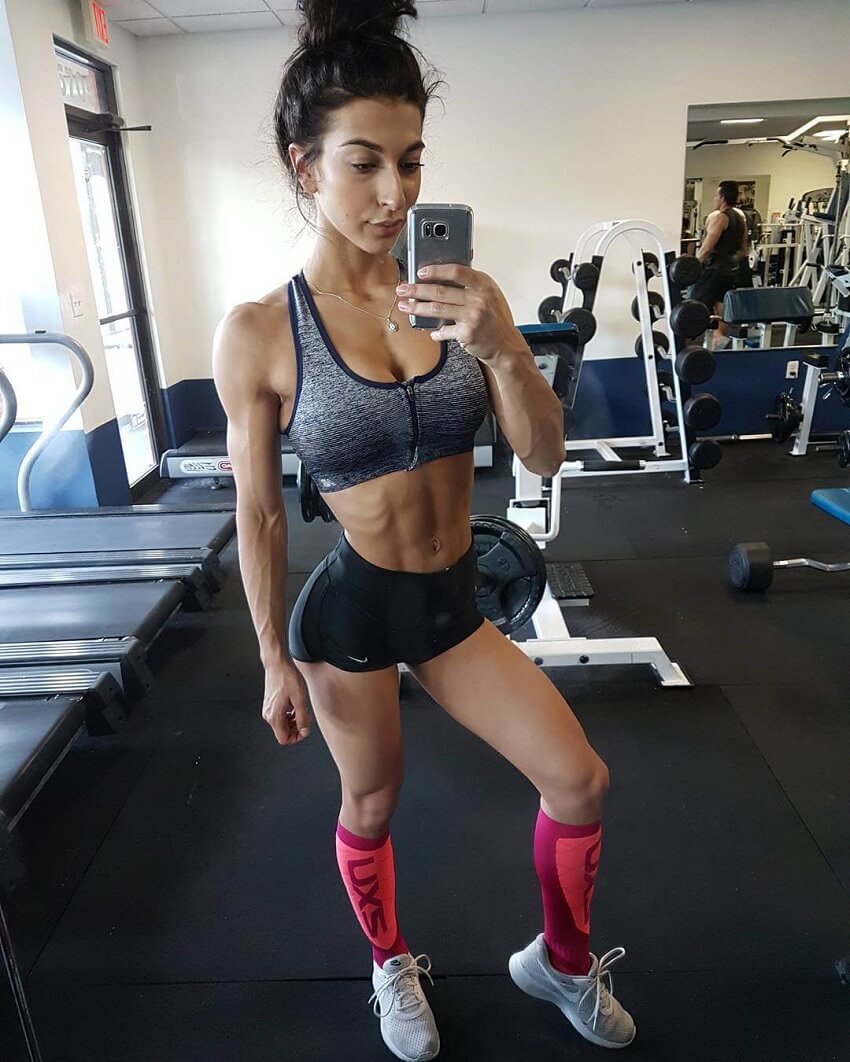 What we can learn from Lauralie Chapados
Lauralie Chapados has become an IFBB Pro in just 1 year of competing and has won many other accolades along the way.
However, even after winning so many trophies, Lauralie still looks to achieve more – being proud but never satisfied.
This mentality is something we can all try to replicate in our own lives. By staying 'hungry' for success, and always working to achieve perfection in whatever you do, you too will be on your own path to greatness.