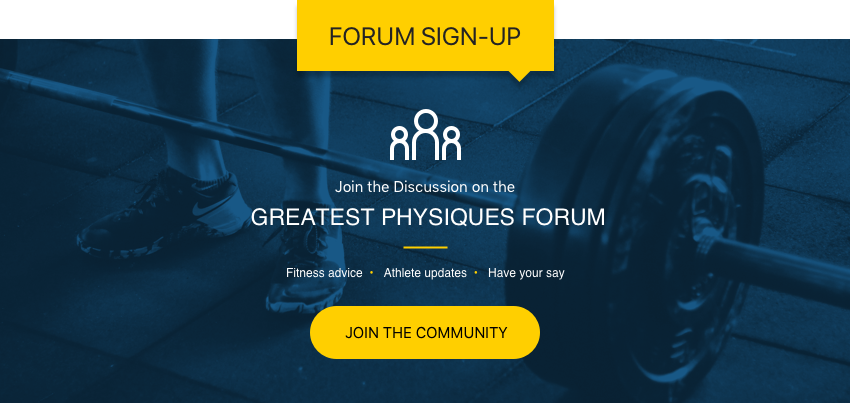 Kat Leone is an entrepreneur and CrossFit athlete from the United States of America. She's known for being one of the hardest working athletes in CrossFit. She lifts weights by day and works on her business at night.
However, Kat didn't always plan on becoming a CrossFit athlete. She spent her early days immersed in cheerleading and gymnastics. After high school, Kat moved to Los Angeles to become a fashion designer.
It was during her time in LA that Kat discovered that she was missing a training 'component' of her life, and decided to bring it back by going to the gym.
Along this process, she stumbled upon CrossFit and decided to give it a try. "The rest is history," says Kat, who's since become a 5-time CrossFit Regionals athlete.
Here's her story:
---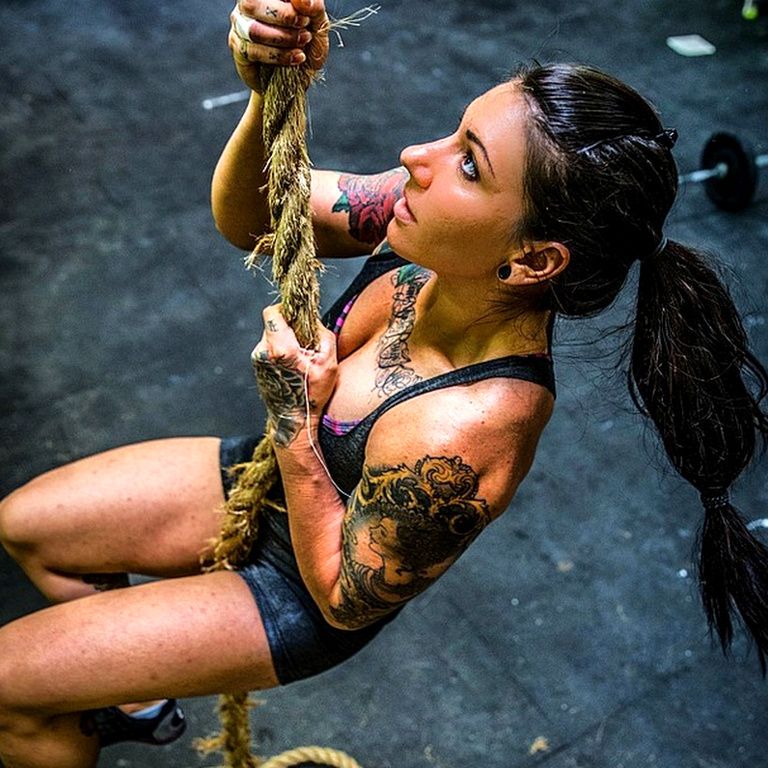 "To be completely honest, I am not a person that sticks to a very strict routine. I own multiple businesses and am completely self-employed. I always find a way to get my training in, even when I'm traveling. Because I've been doing this for so long now, I've gotten a bit more flexible with myself."
Athlete Statistics
Full Name: Kat Leone
Weight
Height
Nationality
Profession
135 - 145lbs (61.2 - 65.8kg)
5'4" (162.5cm)
American
CrossFit Athlete, Clothing Brand Owner
Era
2010
| | |
| --- | --- |
| Weight | 135 - 145lbs (61.2 - 65.8kg) |
| Height | 5'4" (162.5cm) |
| Nationality | American |
| Profession | CrossFit Athlete, Clothing Brand Owner |
| Era | 2010 |
---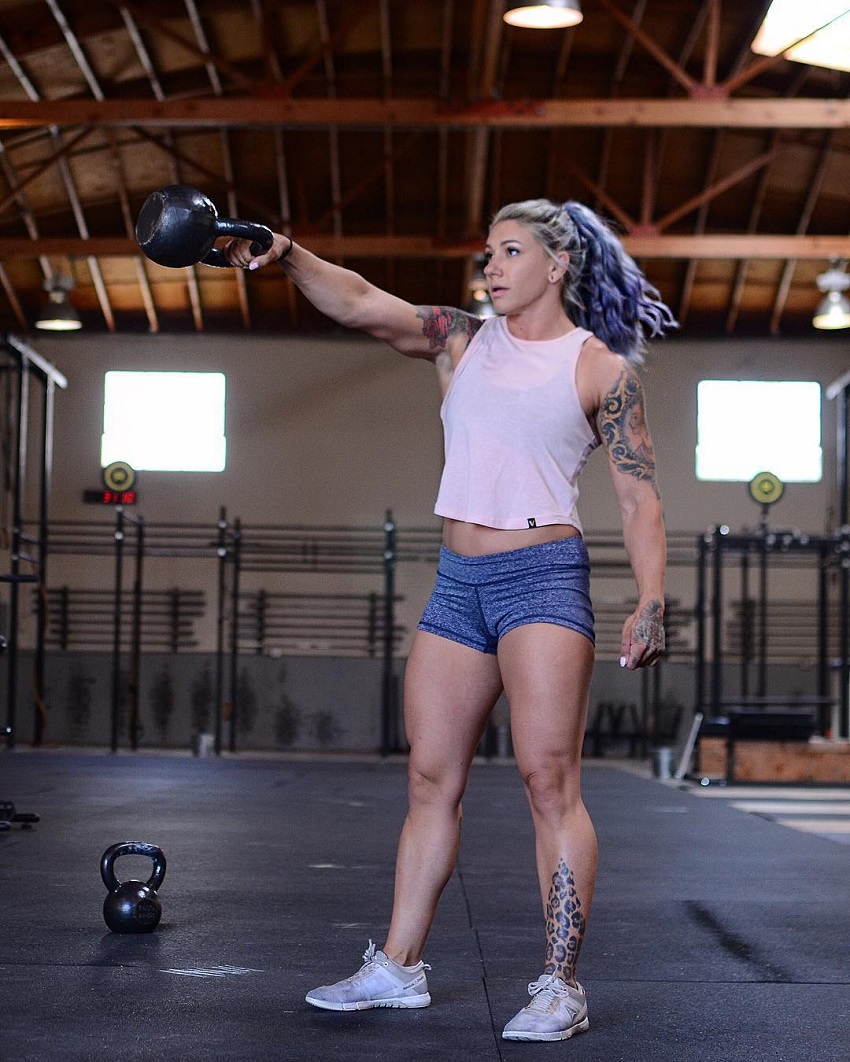 Accomplishments
Personal Records
Barbell Back Squat – 255 lbs
Clean and Jerk – 215 lbs
Snatch – 175 lbs
Deadlift – 320 lbs
Max Pull-Ups – 46
Fran – 3:01
---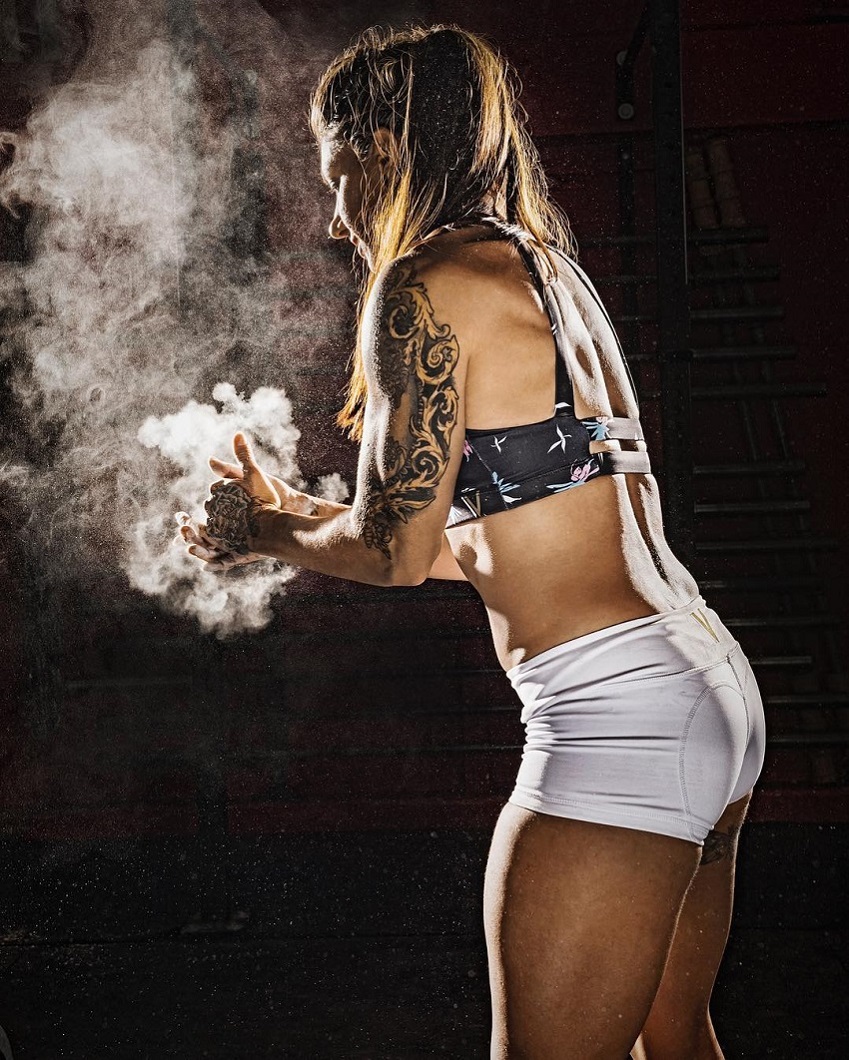 ---
CrossFit Stats
Open
| YEAR | DIVISION | OVERALL RANK (WORLDWIDE) | RANK BY COUNTRY |
| --- | --- | --- | --- |
| 2017 | Women | 1262nd | 783rd United States |
| 2016 | Individual Women | 729th | 513th United States |
| 2015 | Individual Women | — | 41231st United States |
| 2014 | Individual Women | 1339th | — |
| 2013 | Individual Women | 1124th | — |
| 2012 | Individual Women | 1253rd | — |
Regionals
| YEAR | OVERALL RANK | DIVISION | REGIONAL NAME | TEAM NAME |
| --- | --- | --- | --- | --- |
| 2017 | 5th | Team | California | CrossFit Costa Mesa |
| 2016 | 6th | Team | California Regional | CFCM |
| 2014 | 15th | Team | Southern California | Paradiso CrossFit Venice |
| 2013 | 14th | Team | Southern California | Team Dogtown |
| 2012 | 18th | Team | Southern California | Mean Streets of Downtown LA |
Team Series
| YEAR | OVERALL RANK | TEAM NAME | MEMBERS |
| --- | --- | --- | --- |
| 2016 | 1467th | Crossfit Costa Mesa | Max Nikolenko, Cassie Alvarado, Taylor Yaffee |
| 2014 | 1018th | Team No Limits | Robert Shaffer, Richard Aceves, Amanda Barelli |
---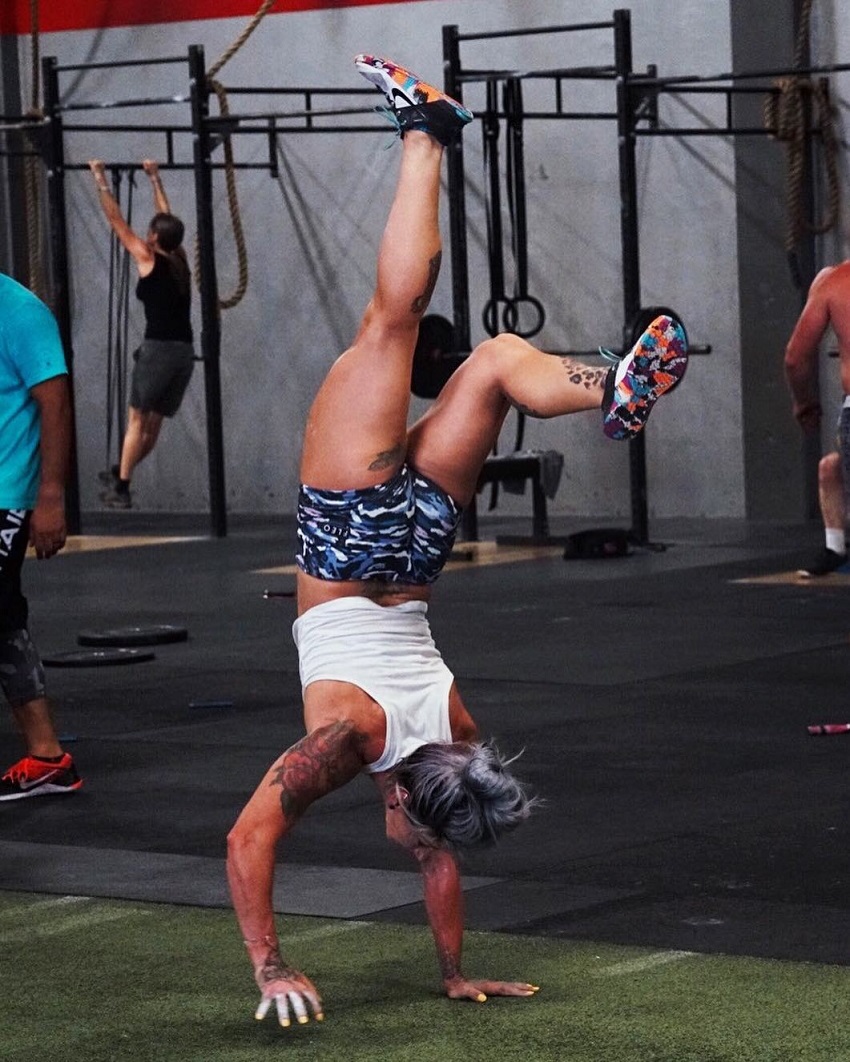 Biography
Kat's Background
Kat Leone has been an athlete her entire life. Ever since her early childhood, she was an energetic person who loved to go out and stay active.
Kat was also competitive, which became evident during high school when she became a gymnast and All-Star cheerleader. Learning routines, traveling to contests, and fitness training was a part of her everyday life.
However, after graduating from high school, Kat's interests began to change. At the age of 16, she moved to Los Angeles to pursue a career in the fashion industry.
"That is where I enrolled at the Fashion Institute of Design and Merchandising. I transferred to the Los Angeles campus when I got an internship with a clothing company down here." – Kat Leone
---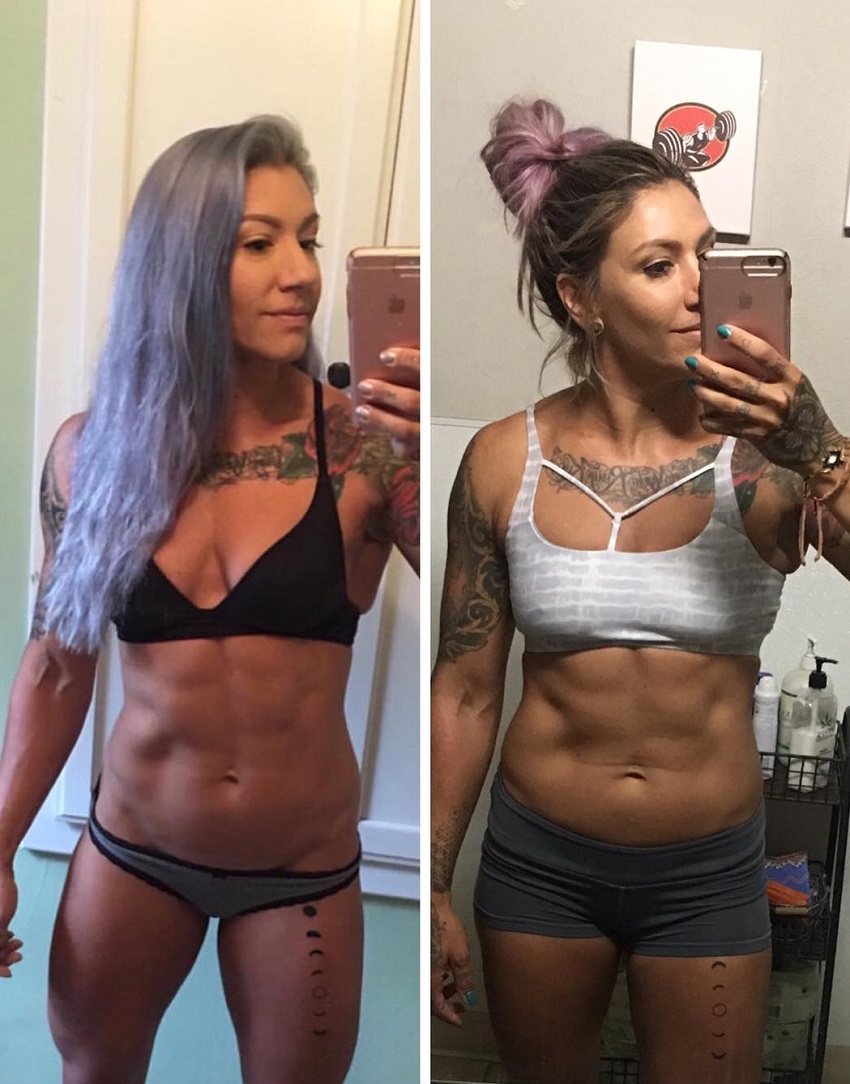 ---
Back to Fitness
Over the years, Kat gradually built a career as a fashion designer – becoming a design director. However, despite the success, she still felt something was missing in her life.
It didn't take Kat long to realize she was missing sports from her childhood, and all the physical activity that kept her fit and happy.
Realizing fitness was something she couldn't live without, Kat decided to start going to the gym in her free time to get back in shape.
"By the time I got back into fitness, I was pretty well removed from cheerleading."
---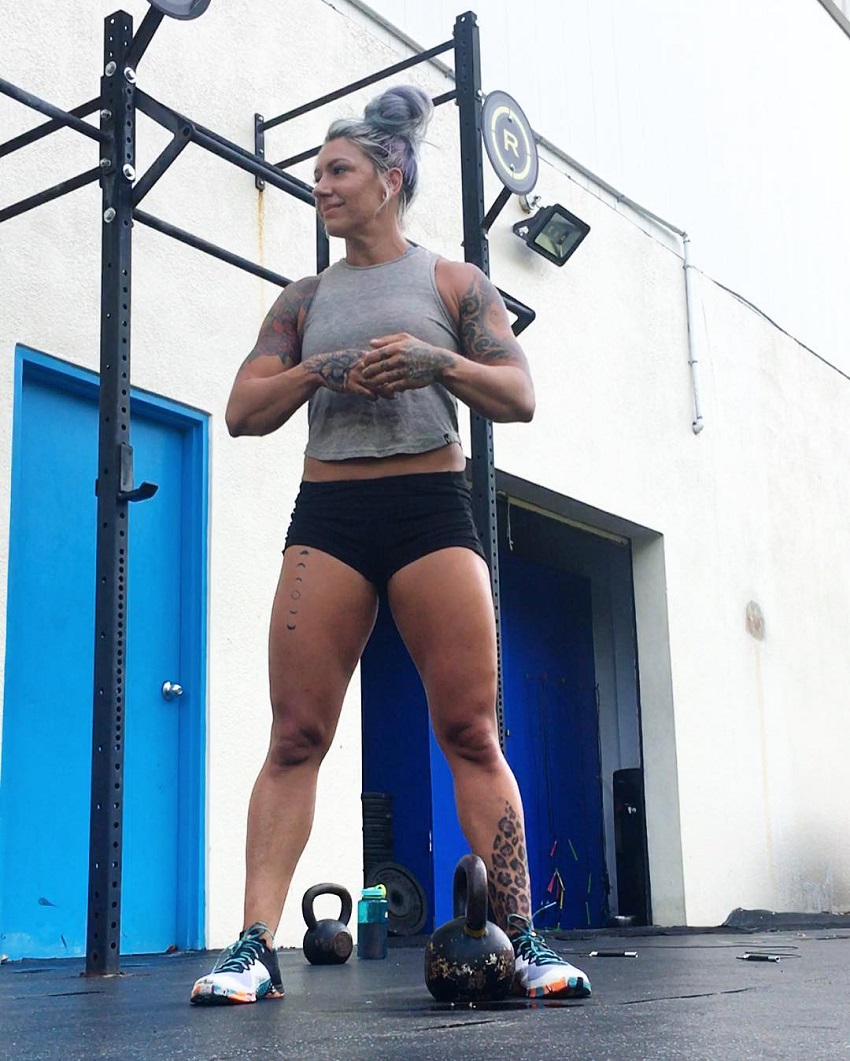 ---
Juggling CrossFit and Business
During her pursuit of fitness activities, Kat stumbled across CrossFit and decided to give it a go. She hasn't looked back since.
Ever since she took part in her first CrossFit group workout, Kat has become 'addicted' to the lifestyle. Throughout the years, she racked up many personal records in the sport, along with becoming a 5-time CrossFit Regionals athlete – excelling at the highest level.
Among all of this, she's also started a clothing business which has grown into a huge success over the years. With an ambition that shows no limits, Kat is an example of what dedication, hard work, and a little faith in yourself can bring.
---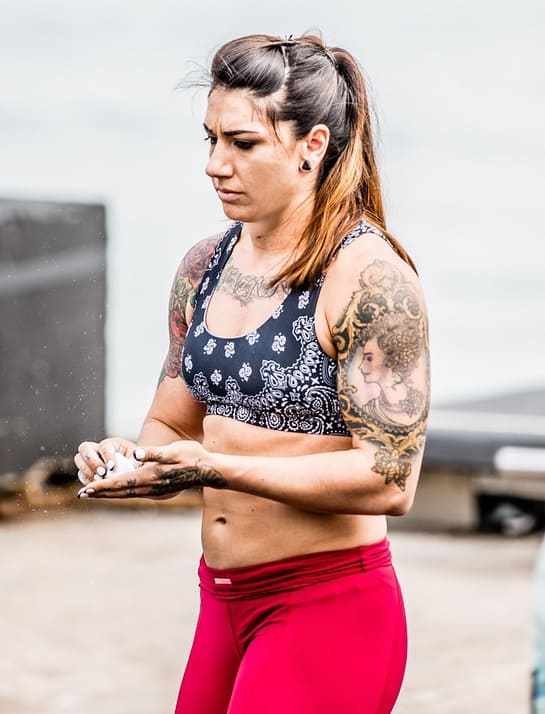 Training
Kat says she's been training hard for years now. She's realized that not every day she's going to feel motivated and ready to "crush the workout." Despite this, she gets up every morning and trains to the best of her abilities.
In Kat's eyes, the best training routine is the one that she can stick to consistently – no matter the obstacles. She said; "I do it like its a job. I make sure that other people are counting on me and expecting me to show up."
---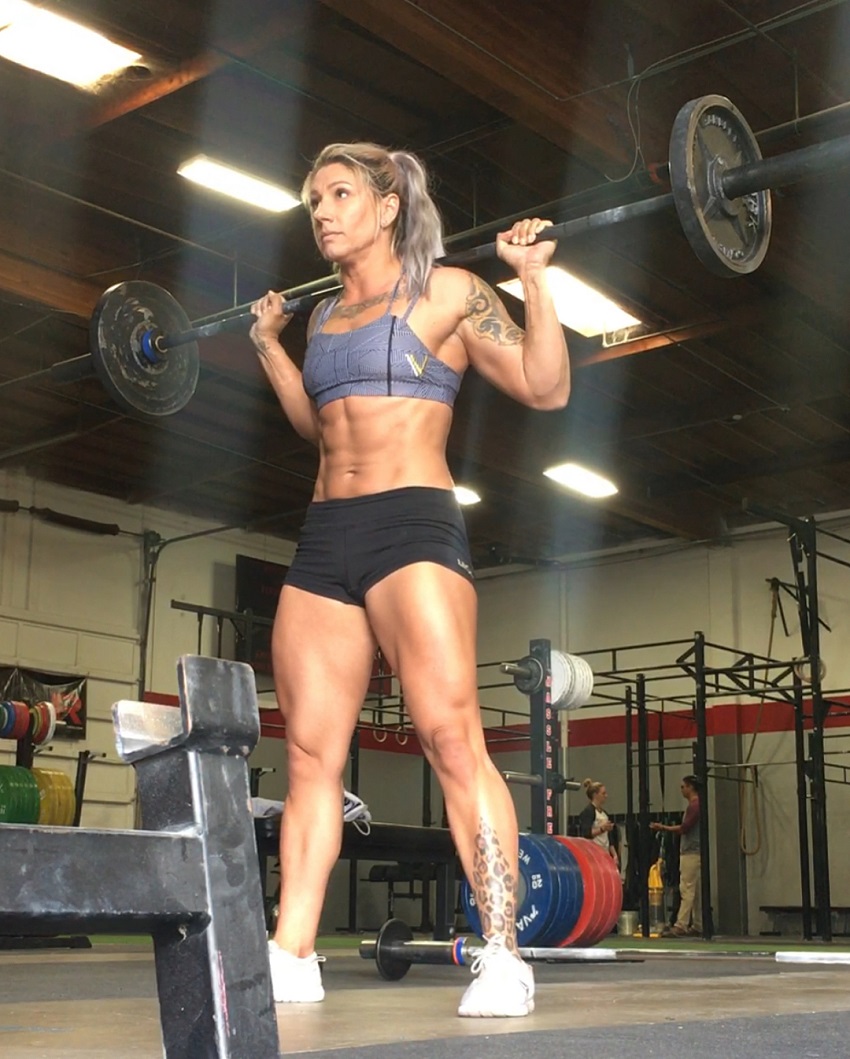 Nutrition
Since her workouts are extremely exhaustive, Kat makes sure to give her body proper nutrients to let it recover. These primarily include proteins, carbs, fats, and essential vitamin & minerals.
She aims at having 4-6 balanced meals throughout the day. When she's on the go, Kat takes supplements to cover any nutritional gaps left in her diet.
They include:
Whey Protein
Carbs Supplement
Fish Oil (Omega-3)
BCAAs
Glucosamine
Protein Pancake Powder
Vitamin B12
Melatonin
L-Glutamine
---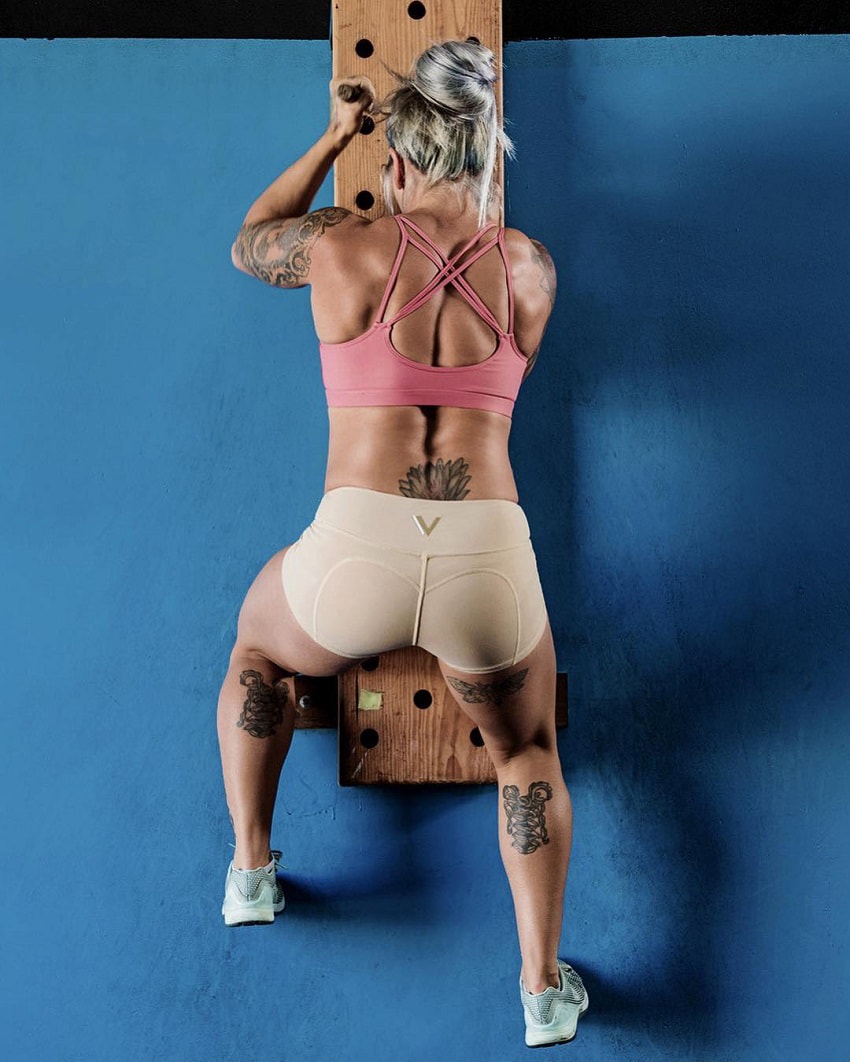 Idols and Influences
Kat's Sources of Motivation
According to Kat, different things motivate her at different times. Some days, her motivation lies in overcoming her weaknesses and pushing past mental barriers.
On other days, her motivation comes from wanting to inspire others through her example on social media.
"I believe that anything is possible if you want it badly enough so I enjoy the push, and I enjoy the struggle. I may not be the most athletically gifted, but I suffer well. So I set goals and just keep going for them no matter what."
---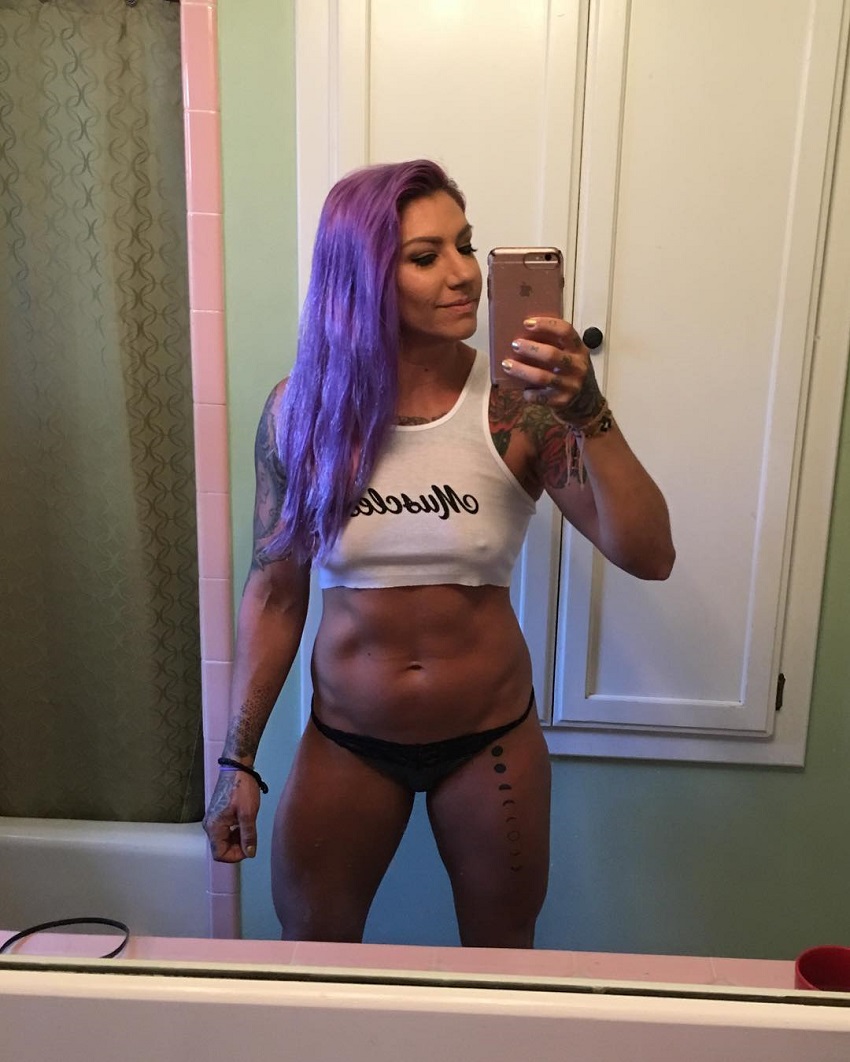 What we can learn from Kat Leone
Kat Leone trains hard even when she doesn't feel like having a workout. She shows up in the gym even on the most difficult of days.
She feels that her results in CrossFit aren't a result of her genetics, or because she's an athletically gifted individual, but because of the hard work that she puts in – day in and day out.
This leaves us with the following lesson; success is mainly a product of consistency and hard work. You too can overcome your own barriers and obstacles with perseverance and a strong work ethic – just like Kat Leone has shown us.