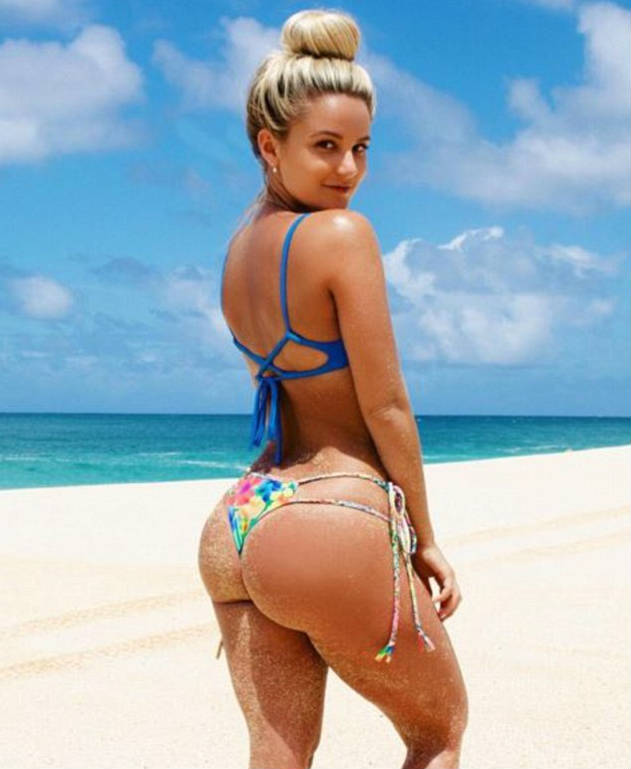 Karina Irby
Clothing designer, social media celebrity
Karina Irby is a clothing designer and entrepreneur from Australia. She rose to fame on social media through promoting her bikini range and lifestyle to the world.
Growing up, Karina was always very active and lived close to the beach. She spent a lot of time surfing and hanging out, but could never find a bikini that fit her toned glutes correctly.
As she worked out and built her physique, she also became more annoyed with the type of bikini sold in Australia. She decided to design her own range and immediately began to make sales across the country.
Fast forward to today, and Karina's clothing line has seen great success. She has built an excellent social media following, and continues to live her beach lifestyle. This is her story:
---

Athlete Statistics
Full Name: Karina Irby
Year of Birth
Nationality
Profession
Era
1990
Australian
Clothing designer, social media celebrity
2010
| | |
| --- | --- |
| Year of Birth | 1990 |
| Nationality | Australian |
| Profession | Clothing designer, social media celebrity |
| Era | 2010 |
---

Accomplishments
Started a successful clothing line
---

Biography
Australian Surfers Life
Growing up on the Australian coast, Karina was always extremely active and spent a lot of time outdoors in the sunshine. She says that she was always a beach girl; spending as much time as possible in her bikini.
Because she spent so much time showing off her body, fitness and working out came naturally to her. She worked out with her friends and gradually built the body she maintains today.
Developing A Swimwear Line
Through spending so much time in this environment and wearing bikinis, Karina decided that a great way to create a passive income would be to design her own outfits.
She wasn't happy with her current bikinis as they didn't frame the glutes well, so she began to design her own with a $800 loan from her father.
Karina loved the opportunity to spend as much time as possible working in this industry, so she was very excited when she started to make sales. Her brand began to make waves and she capitalized by creating a website and social media account for the 2016 line.
Social Media Popularity
Around this time, Karina's social media accounts also began to see a lot of traffic. She modeled the products herself on her Instagram – attracting a lot of attention quickly through her sultry shots.
Her new bikinis were revealing and cut to emphasize the glutes. As a result, she became a social media celebrity from her uploads, pushing the brand forward with every fan.
---

Training
Weight Lifting
Karina realized early on that the only way to build a toned physique was through weightlifting. She had initially just completed cardio sessions, but these sessions didn't give her the glutes she really desired.
Her favorite lift for building up her glutes is the barbell squat. She completes this lift with her feet pointed forward, sinking deep into the movement in order to stimulate her quads and glutes as much as possible.
Cardio
As well as weightlifting, cardio is crucial in Karina's routine. She loves to go on jogs and dance, but also completes gym-based treadmill and High Intensity Interval Training (HIIT) sessions.
As she spends a lot of her time at the beach, cardio also comes in the form of swimming and surfing. Karina loves to spend time in the water and enjoys her beach lifestyle hugely.
---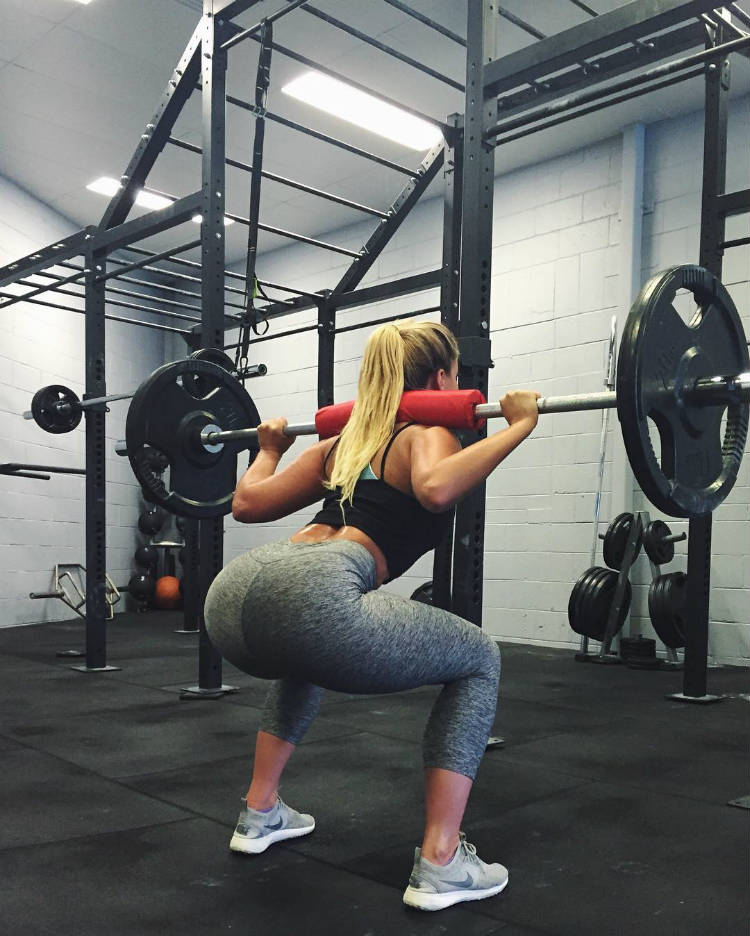 ---

Nutrition
Healthy And Nutritious
When Karina eats, she always chooses organic and healthy options. She eats lean meats such as chicken, turkey and steak; preparing these foods in advance and putting them in the fridge.
She tries to eat regularly also. Through doing this, she can ensure that a constant stream of nutrients enters her body throughout the day.
Fruits
Karina loves to eat fruits more than anything else. She loves tropical fruits and is spoiled for choice in Australia as many are grown locally.
As well as citrus fruits, Karina also always starts the day with oats. She loves the combination of carbs and vitamins that this meal offers.
---

What we can learn from Karina Irby
Karina Irby has developed a career from her passion for fitness and fashion. She started by designing her own bikinis, and built an enviable physique to model these items to the world.
She's managed to find a career that fits in perfectly with her lifestyle. She proves how useful social media has become as a tool – allowing anyone to start their own business.