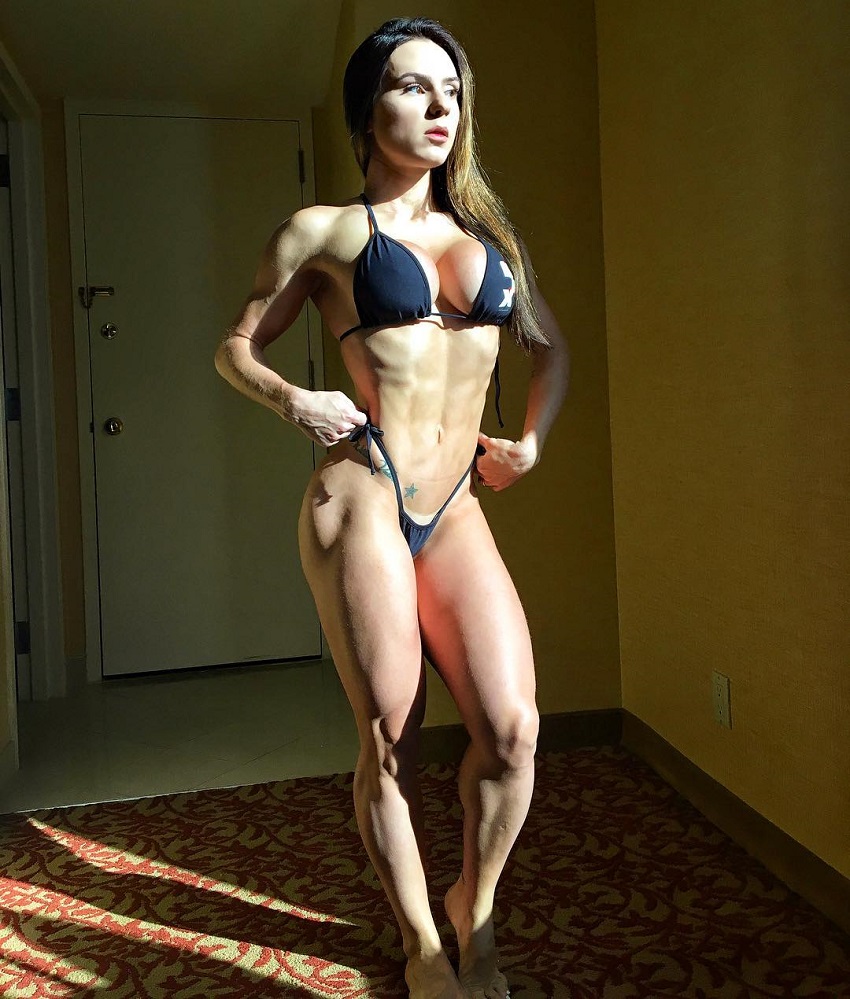 Karen Ranocchia Brandao
Wellness Athlete, Model
Karen Ranocchia Brandao is a professional wellness athlete from Sao Paulo, Brazil. She's been competing in fitness shows since 2013, and has since gone on to become an influential name in the fitness industry.
However, Karen's life prior to reaching success was full of ups and downs. Growing up, she struggled with being underweight.
After she found the solution for her weight problems through fitness, Karen took things to the extreme – becoming 'obsessed' with her diet and training to an unhealthy degree.
This is her story:
---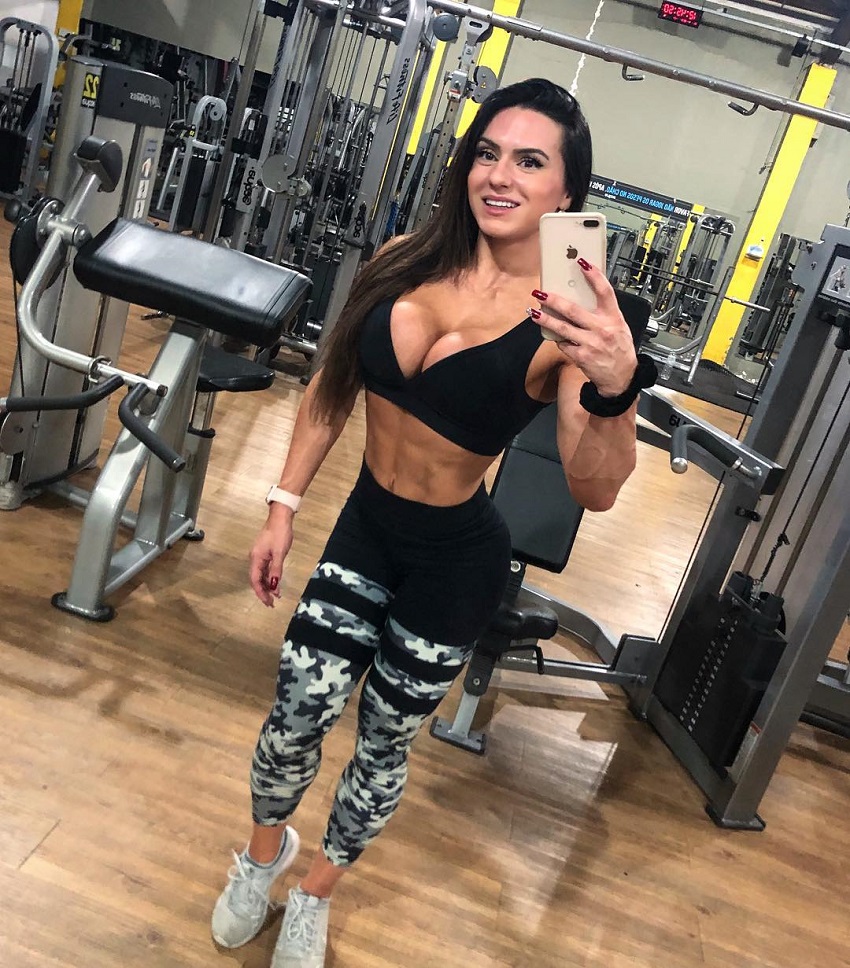 Athlete Statistics
Full Name: Karen Ranocchia Brandao
Weight
Height
Age
Date of Birth
125 - 135lbs (56.7 - 61.2kg)
5'3" (160cm)
33
June 2, 1990
Nationality
Profession
Era
Brazilian
Wellness Athlete, Model
2010
| | |
| --- | --- |
| Weight | 125 - 135lbs (56.7 - 61.2kg) |
| Height | 5'3" (160cm) |
| Age | 33 |
| Date of Birth | June 2, 1990 |
| Nationality | Brazilian |
| Profession | Wellness Athlete, Model |
| Era | 2010 |
---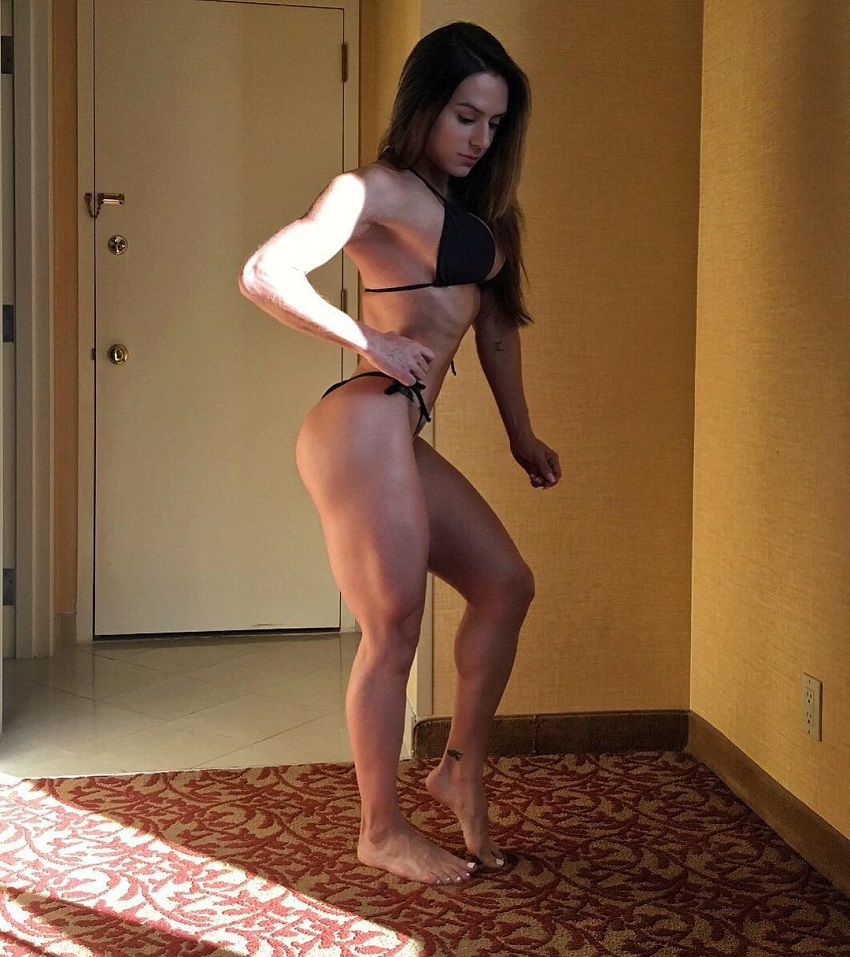 Accomplishments
Wellness and Bodybuilding Competitor
Fitness Model
---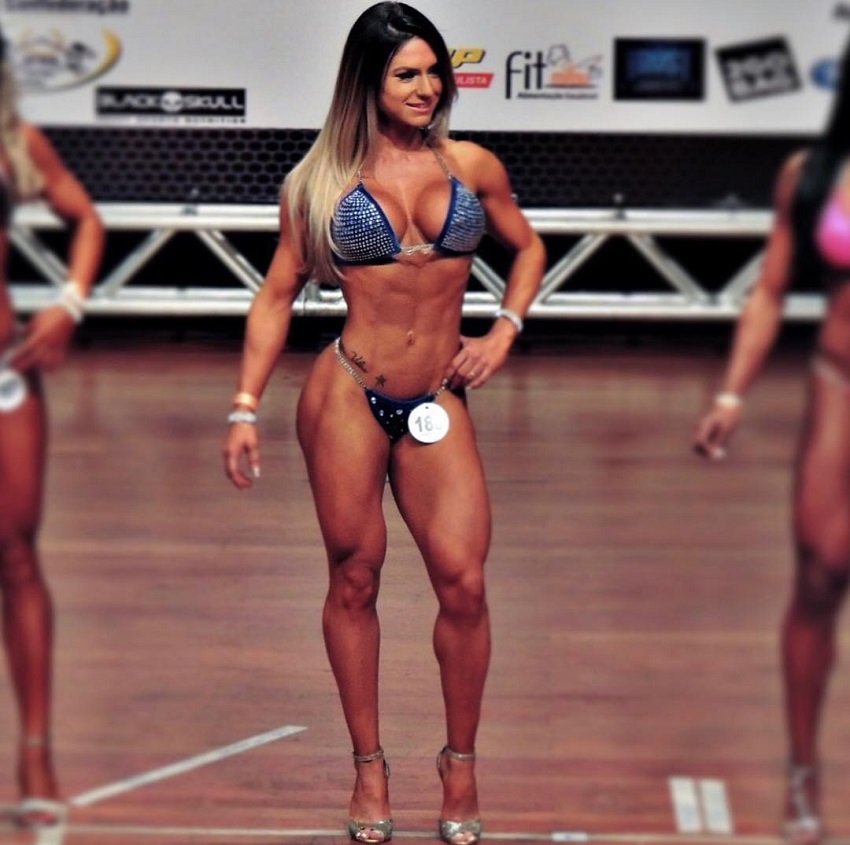 Biography
Beginnings in Bodybuilding
From Sao Paulo, Brazil, Karen Ranocchia Brandao says she was always a skinny child growing up. Unlike some of her peers who wanted to lose weight, Karen longed for the exact opposite – to gain weight on her thin frame.
This led her to become involved in fitness and bodybuilding at the age of 14. It was at this point Karen became inspired to lift weights, looking up to girls from fitness magazines and their aesthetic looks.
"I looked at those girls with curves and wanted to look the same, but I didn't know what it would take to build such a body."
---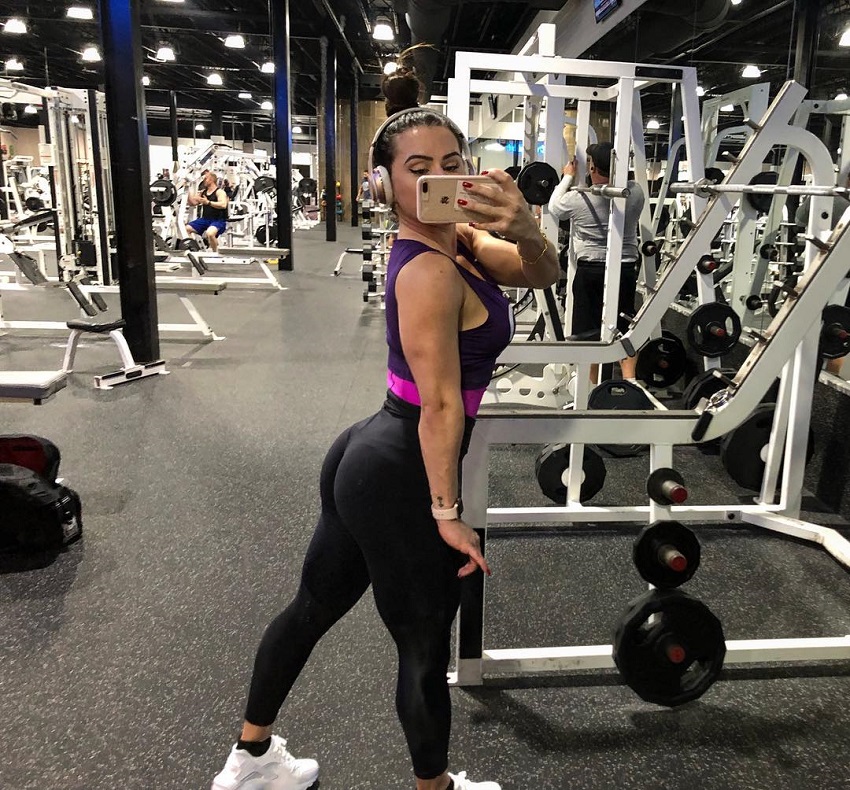 ---
Finding a Solution For Her Weight Problem
Despite her best efforts lifting weights, Karen still wasn't able to gain a lot of weight. The problem lied in her fast metabolism, which burned all of the calories that Karen consumed. However, Karen didn't know this at the time.
It took her four years of training to realize the solution to her weight problem lied somewhere else. At the age of 18, she met a friend who had an experience in fitness, particularly nutrition.
Her friend said that she needed to change her diet if she was to look toned and fit. Specifically, Karen's friend put her on a high-protein and high-calorie diet which helped her build lean muscle.
Becoming Passionate About Fitness
Several months into her new dieting routine, Karen's physique finally started to improve. Once she saw the results coming, Karen became 'addicted' to fitness.
Soon enough, she began fantasizing about making fitness her job. Out of all the possibilities, bikini and fitness competitions drew the attention of Karen the most.
Eventually, in 2013, she took part in her first contest. Although she didn't expect much from her debut, Karen was positively surprised when she found out she won the contest. It was a huge confidence and motivation boost for Karen.
As she said; "It was a mix of good and bad things, but I won the competition."
---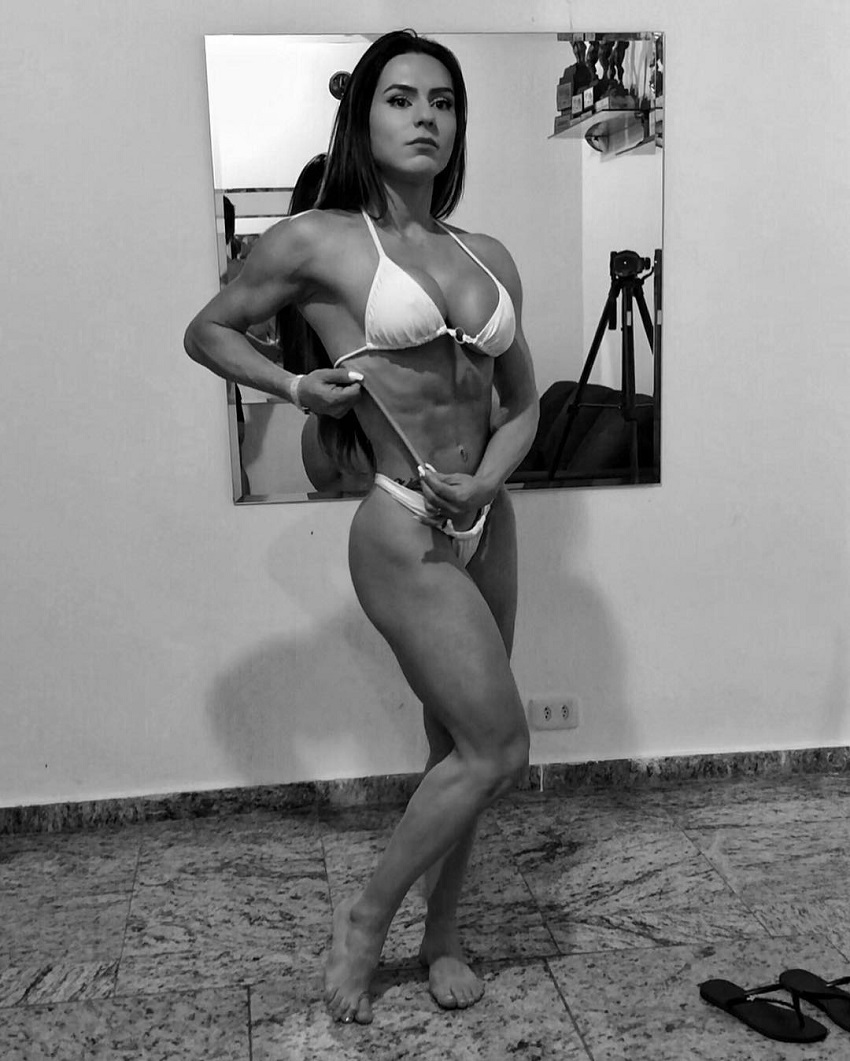 ---
Taking Things Too Far
Motivated by her debut victory, Karen kept training harder and harder. She also began following an even stricter diet, wanting to look even better for her fitness shows. Unfortunately, she took things too far.
Karen began avoiding all 'unclean' foods, and also stopped going out with her friends. Fitness became her obsession.
No matter if she was in the 'off-season' or 'in-season,' Karen didn't allow herself to indulge in her favorite foods. Being afraid they would ruin her progress in fitness.
Eventually, all of these restrictions caught up with Karen. She became unhappy with the direction in which her life went, which forced her to take a long break from fitness competitions and rethink her approach to training and nutrition.
A Strong Return
Three years after her last competition, Karen decided it was time to step on the stage again. At this point, she became confident that she took her life under control again.
She was no longer restrictive with her diet, and she also allowed herself to have rest days from training every now and again. This helped her to sculpt both a strong, and healthy physique – allowing her to compete in fitness again.
However, this time, Karen decided not to compete in the fitness or physique category. Instead, she chose wellness competitions. She felt that this was the ideal category for her body type, and that she could achieve some great results there.
Ultimately, Karen was correct. In 2016, she stepped on the wellness stage and won the contest. From there on, Karen's results only got better, as she gradually fought her way to becoming one of the top wellness athletes from Brazil.
---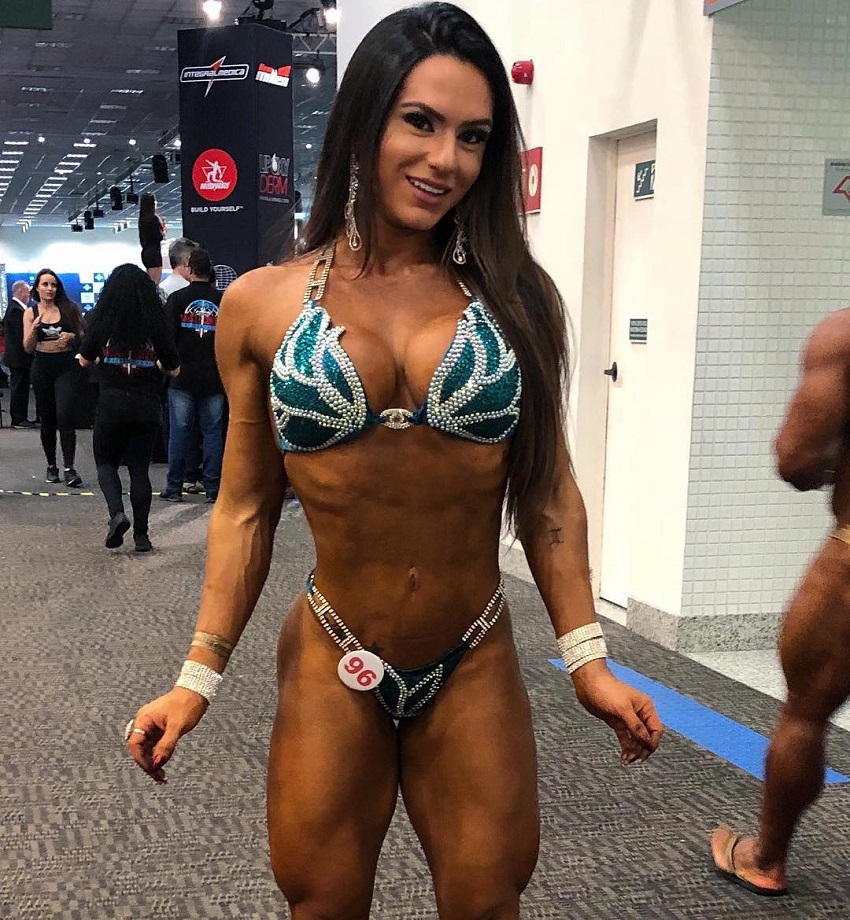 Training
Muscle Contraction
In her training, Karen focuses on lifting lighter weights and chasing the 'pump.' She achieves this by doing around 15 repetitions per set, focusing on the muscle contraction while doing the movement with strict form.
When she wants to add lean muscle, Karen will reduce her reps, and increase the weight. This causes micro-tears in her muscles, which makes them grow bigger and stronger month-on-month.
---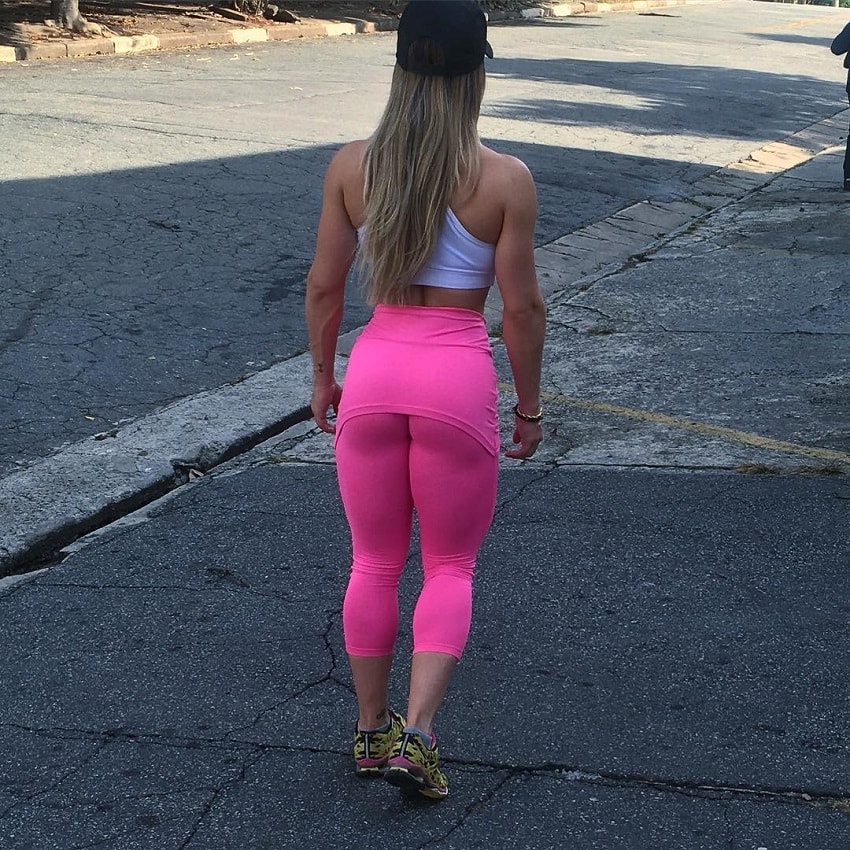 ---
Karen's Favorite Exercises for Legs and GLutes
These are Karen's favorite exercises for building an awesome lower body;
Sumo Squats
Bulgarian Squats
Glute Bridges
Adductor Machine
Buttocks Machine
Leg Press
Hip Thrust
---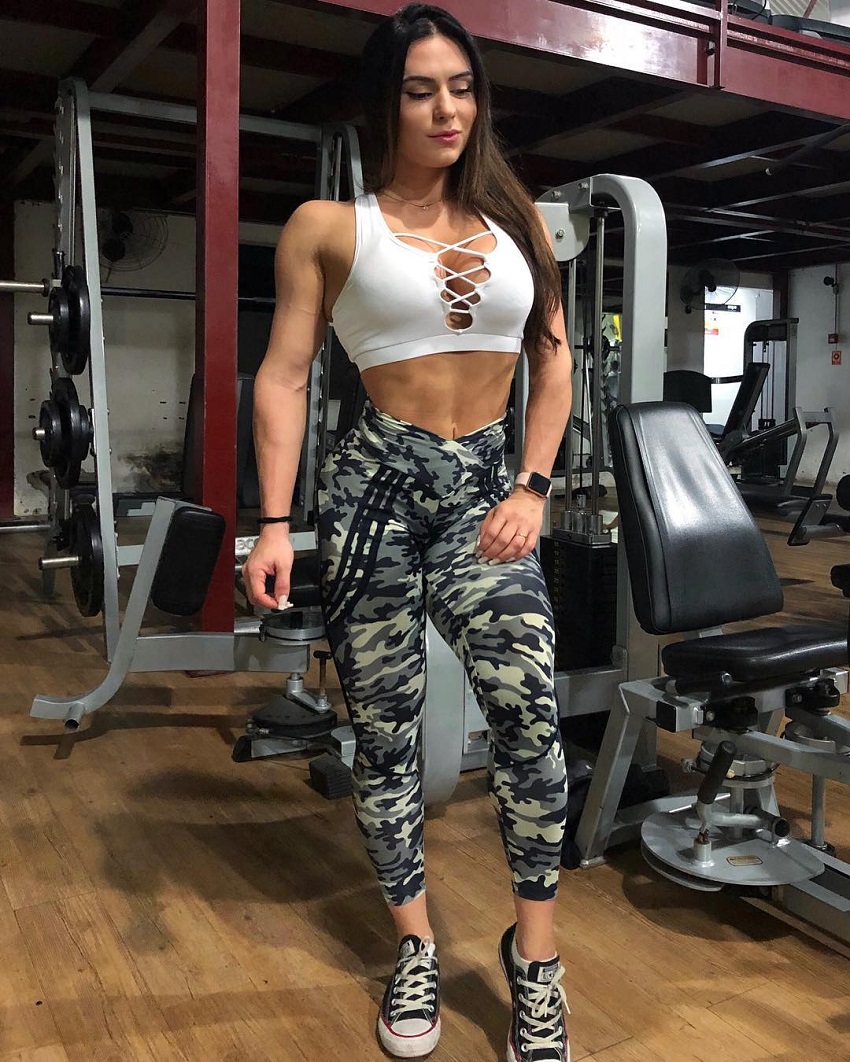 Nutrition
Daily Meal Plan
Karen usually eats five meals per day. Her diet revolves around high-protein foods, with an addition of some complex carbs and healthy fats.
This is how Karen's meal plan looks;
1st meal:
1 pancake (20g oats, 5 egg whites + 1 banana)

70g of sweet potatoes

100g of chicken
2nd meal:
70g of rice

100g of ground beef
3rd meal:
50g sweet potatoes

100g tilapia
4th meal:
100g popcorn without oil / salt

100g chicken
5th meal:
---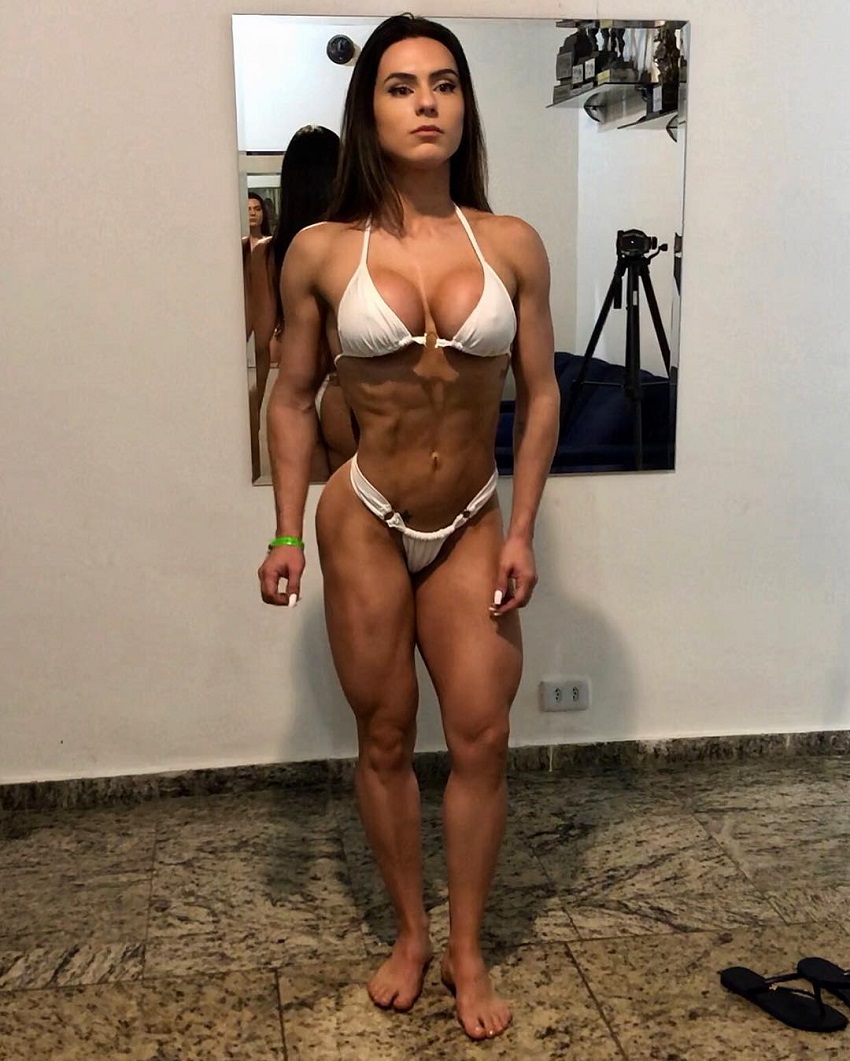 ---
Supplements Karen Ranocchia Brandao Takes
These are the essential supplements in Karen's stack;
Whey protein

BCAAs

Glutamine

Caffeine

Multivitamin

Omega 3

Vitamin C

Chromium picolinate
---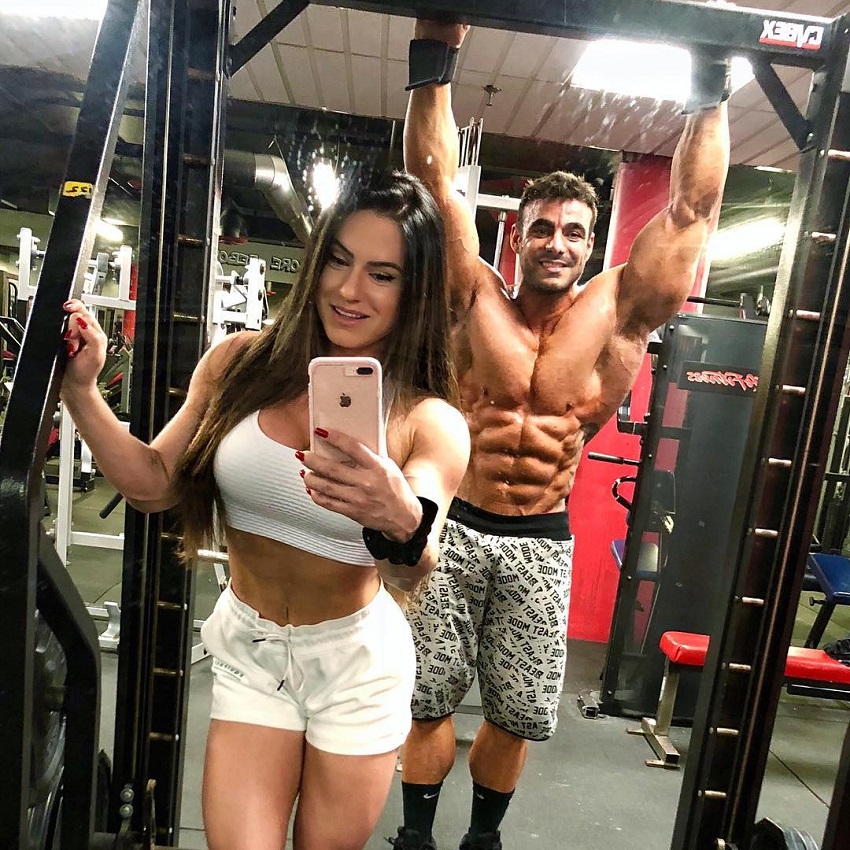 Karen Ranocchia Brandao taking a picture with her husband, Rafael Brandao.
Idols and Influences
Early on her fitness journey, Karen was influenced by the women she saw in fitness magazines. Their physiques served as a benchmark for Karen, motivating her to sculpt an awesome figure of her own.
Today, Karen's motivation lies in seeing her own progress. Also, her fans are a huge source of inspiration for Karen – their success stories motivate her to be the best she can.
---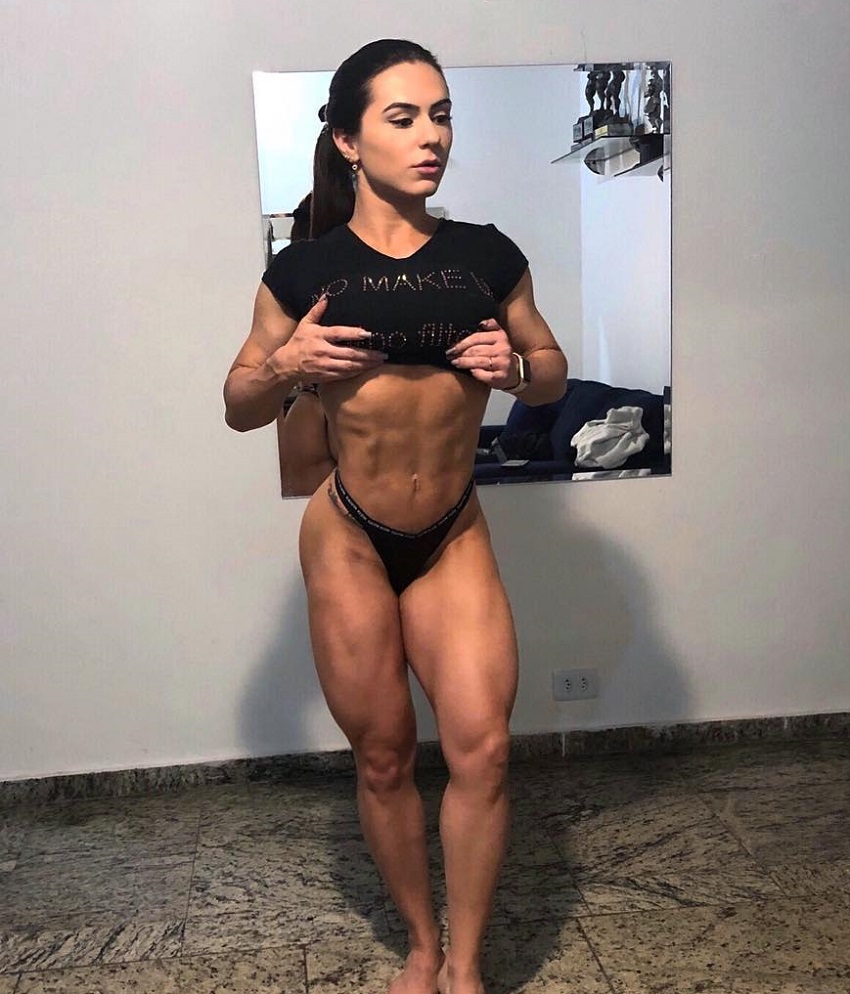 What we can learn from Karen Ranocchia Brandao
Something we could learn from Karen Ranocchia Brandao is to never take things to the extreme.
In Karen's case, she took the fitness lifestyle to the extreme at one point, which led her to lose touch with her friends and family.
Ultimately, you should strive to achieve balance in anything you do – even fitness.