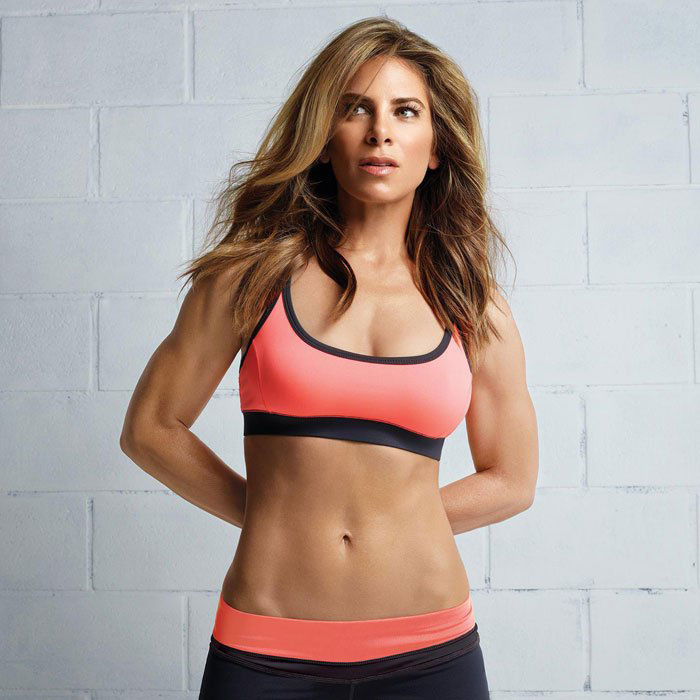 Jillian Michaels
Personal Trainer, Published Author, Businesswoman, TV personality
Jillian Michaels is a personal trainer, published author, businesswoman and TV personality born in Los Angeles, California in 1974. She is best known for her stint as a personal trainer on 'The Biggest Loser'.
Her early life was surrounded by negativity as she suffered from a sleeping disorder, and later became a victim of bullying. She was teased often about her weight, and this took its toll on Jillian, and as a result, was left with low self-esteem and lacking in confidence.
However, she soon learned to put this in the past and overcome the obstacles that had previously set her back. Her career soon took off, with her fitness journey reaching heights that she never thought would be possible, and she aims to inspire others to do the same.
---
 
Athlete Statistics
Full Name: Jillian Michaels
Weight
Height
Bust
Hips
Under 115lbs (52.2kg)
5'3" (160cm)
34B
34"
Waist
Age
Date of Birth
24"
49
February 18, 1974
Nationality
Profession
Era
American
Personal Trainer, Published Author, Businesswoman, TV personality
2010
| | |
| --- | --- |
| Weight | Under 115lbs (52.2kg) |
| Height | 5'3" (160cm) |
| Bust | 34B |
| Hips | 34" |
| Waist | 24" |
| Age | 49 |
| Date of Birth | February 18, 1974 |
| Nationality | American |
| Profession | Personal Trainer, Published Author, Businesswoman, TV personality |
| Era | 2010 |
---

Accomplishments
Personal Trainer
TV Personality
Businesswoman
Published Author
Ambassador for Stand Up To Cancer
---

Biography
Early Life
Born in 1974, Jillian Michaels early life started on rocky grounds. She suffered with bullying, sleeping disorders, and a negative home environment, which left Jillian feeling low and depressed for many years.
Her parents divorced when she was only 12 years old, and this had a hugely negative impact on Jillian's life. Matters were made worse as she was often teased about her weight – her personal confidence was at an all time low.
Jillian later attended California State University, and things didn't become any easier for her – she was met with financial troubles during this period. She openly admits that handling money was her downfall earlier in her life, and had to work in a bar in order to make ends meet.
Fitness Beginnings
To find some hope throughout Jillian's troubles, she turned to fitness after becoming disillusioned with life after a difficult childhood. She wanted to change her life for the better and also have a positive impact on the lives of others. Fitness offered her that chance, and she fully embraced it.
She started out in fitness at the age of 17, and it quickly became a huge part of her life. She became a fitness trainer at university, where seeing her clients progress motivated Jillian to push herself further than she had ever gone before.
Jillian eventually began training in Muay Thai and Akarui-Do, and worked hard to eventually earn herself a black belt. This was a form of training she truly enjoyed, as it taught her the importance of placing negativity in the past so she could move on with her life. Jillian stated the following in regard to her love for martial arts:
"[Martial arts training] gave me a sense of self and strength, but also a philosophy on how to live my life. It taught me about taking action and being aggressive in life and going after what you want. It's given me the tools so that I can help other people do the same".
---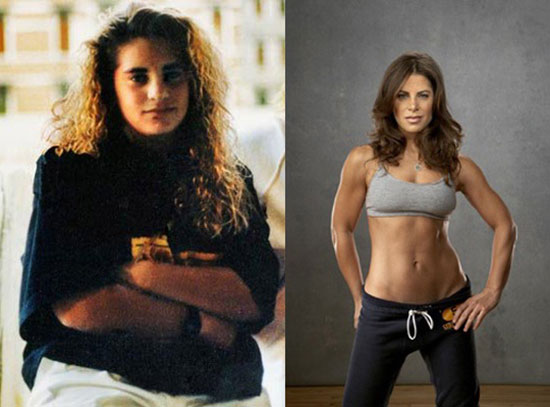 Becoming a Household Name in the Fitness Industry
Jillian soon realized that her fitness journey could be taken a step further, so began to broaden her horizons. She gained widespread recognition across America when in 2004, she became part of a new show entitled 'The Biggest Loser' as a strength coach and fitness trainer.
Because of this, Jillian become a well-known name in the fitness industry. This new found fame meant that Jillian had begun to make a positive impact in people's lives, and was then able to begin releasing fitness DVDs to widen her fitness outreach even further.
Jillian would then see her career excel at a rapid pace when she became a published author to accompany her success. She was eventually able to establish herself as a bestselling author.
Present Day
Jillian's career has gone from strength to strength. Her financial difficulties, bullying and self-confidence issues became a thing of the past – she's gone on to establish herself as one of the biggest names in the fitness industry.
Fitness remains a huge part of her life, ensuring she stays motivated by changing up her training on a regular basis, so she's able to maintain her physique and stay on track.
Jillian continues to release fitness DVDs, publish books, and offer various workout programs and nutritional plans for her personal training clients.
Through this, Jillian is able to inspire others to move forward in their fitness journey, and to overcome any obstacles that life throws at them.
---

Training
Jillian works out in the gym regularly, training 3-4 times per week on average. When she trains, she gives it her all to achieve maximum results, and this enables her to stay on track knowing she has worked hard to maintain her physique.
She has admitted however, that she can get bored easily if she follows the same routine for too long, so she mixes up her training regularly to stay motivated, and on track to reach her goals. Jillian cites mixed martial arts as one of her favorite ways to train, as she finds this a fun yet challenging way to workout.
However, Jillian is a busy individual, so she likes to keep her workouts as short and intense as possible. She makes regular use of HIIT (High Intensity Interval Training), and a workout she uses often is listed below:
10 Minute Fat-Loss Workout
Walk-out push ups (30 secs)
Burpees (30 secs)
Squat Press (30 secs)
Lunge and Row Kickbacks (30 secs)
Side Lunge with Curl (30 secs)
Plank with Alternating Reverse Fly (30 secs)
Sit-ups (30 secs)
Side-Lying Tricep Presses (30 secs)
Twisting Mountain Climbers (30 secs)
Alternating Donkey Kick and Bear (30 secs)
---

Nutrition
Jillian focuses her diet on eating lean proteins, complex carbohydrates and healthy fats. She rarely indulges in unhealthy food as she believes this can have a negative impact on the body and lead to quickly falling off track.
She follows a vegetarian diet, citing her love for animals as the reason for choosing not to eat meat, stating the following:
"I don't eat chicken or red meat, but not because I think they're unhealthy. I do believe we're omnivores and should have healthy meat once a week or so. But personally, I can't eat it because I'm such an animal lover. I've been rescuing dogs since I was 17."
A recipe Jillian enjoys making is listed below:
Feta Frittata Recipe
2 eggs, beaten
1 teaspoon of olive oil
1 quarter cup of diced cherry tomatoes
3 tablespoons of crumbled feta
1 teaspoon of chopped leeks
1 cup of cantaloupe and assorted berries for serving
---

Idols and Influences
Jillian saw her career quickly take off when starting her fitness journey. She aims to inspire others to achieve their fitness goals. Having overcome obstacles in life herself, she know's how deeply important this is.
Jillian remains focused by performing regular exercise, saying that martial arts is one of her main influences – as it has taught her the important lesson of placing negativity in the past.
She encourages her clients to progress in their fitness journeys, highlighting the importance of following your dreams. Jillian states the following:
"Visualize what you want out of life and think big. Don't feel undeserving. We're all deserving of living our dreams—some of us realize it and some don't. You're not doing anyone any favors by living small. Embrace these truths and step up. The world is waiting".
---

"I think people need to love themselves no matter who they are or what they look like, because only from that place can you truly have happiness and abundance".
What we can learn from Jillian Michaels
Jillian Michaels didn't have the best start in her early life. She had to cope with a heavy amount of bullying due to her weight, a sleeping disorder and the divorce of her parents. This had a great effect on her as she suffered from personal confidence issues for most of her childhood.
However, Jillian eventually learned to overcome this difficult period of her life, taking any negativity within her stride. Her fitness journey began as she aimed to put in the past her darkest days, and her hard work soon began to pay off.
What we can learn from Jillian is that there will be periods of your life that will set you back, making you feel worthless. But if you push yourself to follow your dreams, you can truly achieve many great things, just as Jillian has.