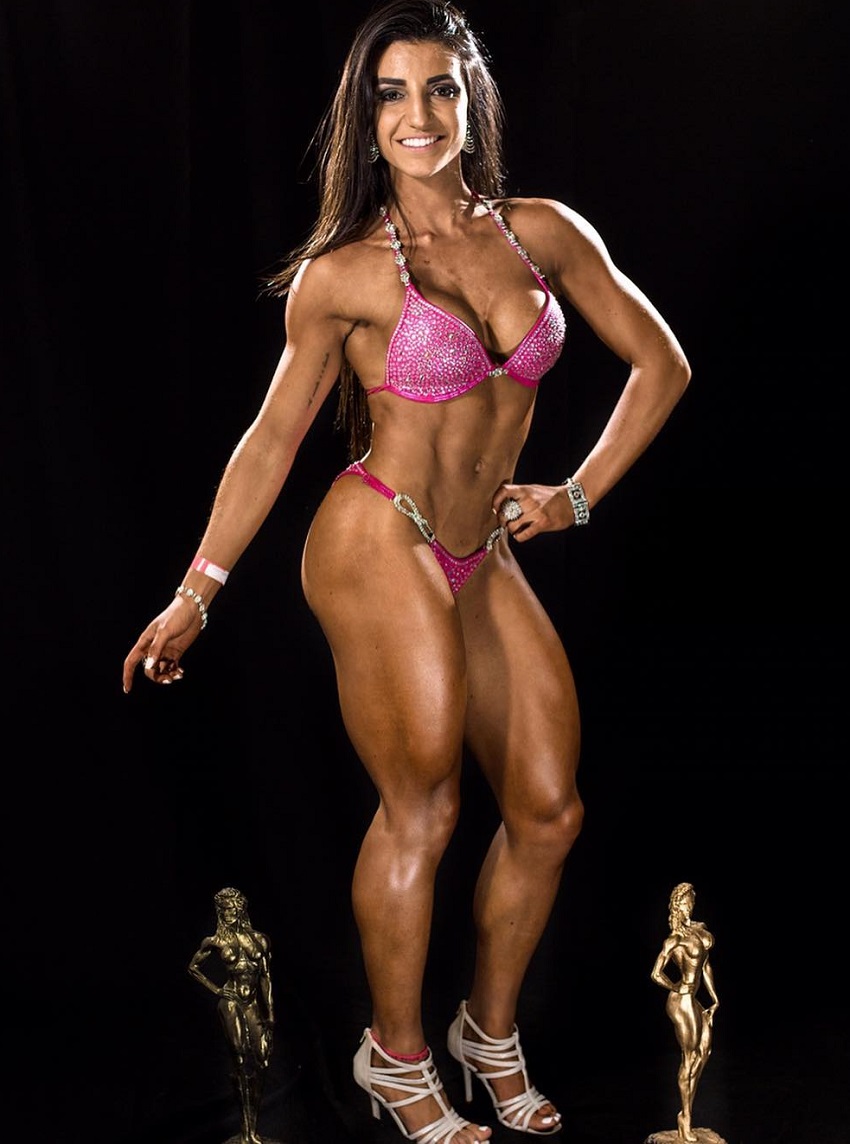 Jéssica Basso Ortiz
Fitness Athlete, Model
Jéssica Basso Ortiz, AKA (jebassowellness) is a well-known fitness athlete and wellness competitor from Brazil. She likes to train heavy and live the healthiest lifestyle possible. There are many videos of Jéssica online showing her dedication to training and eating healthy foods.
When Jéssica first took on weightlifting, she quickly became enthralled with the feeling of working out and seeing her body becoming stronger and leaner.
After years of training, Jéssica developed an awesome figure. Her 'rock-hard' abs and toned glutes are what motivates her to continue pushing her limits – both inside, and outside of the weight room.
With an ever-increasing impact in the fitness industry, along with a growing fan base that doesn't appear to be slowing down. Jéssica will be sure to grace the world of fitness with her example for years to come.
---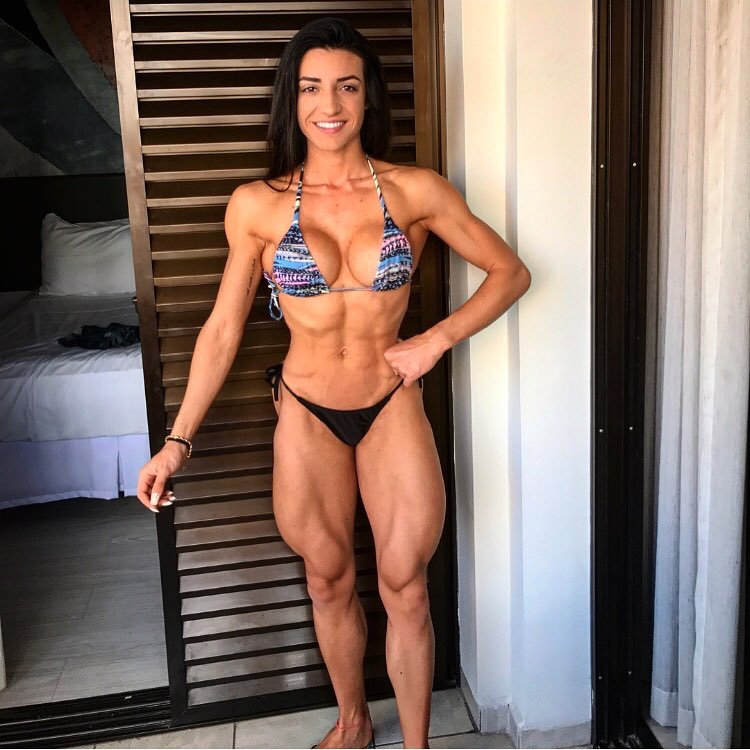 Athlete Statistics
Full Name: Jéssica Basso Ortiz
Nationality
Profession
Era
Brazilian
Fitness Athlete, Model
2010
| | |
| --- | --- |
| Nationality | Brazilian |
| Profession | Fitness Athlete, Model |
| Era | 2010 |
---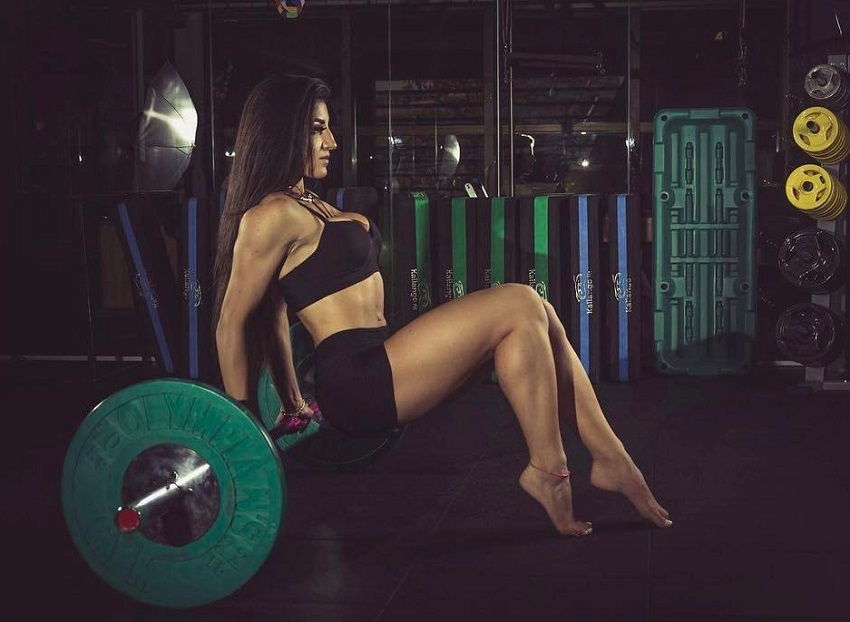 Accomplishments
Fitness Awards
Mr. Open E overall, 1st place
Copa Oeste, 1st place Champion
Sul Bra, Silver Medal
Estadual, Silver Medal
Brasil Fitness, Top 3
---
---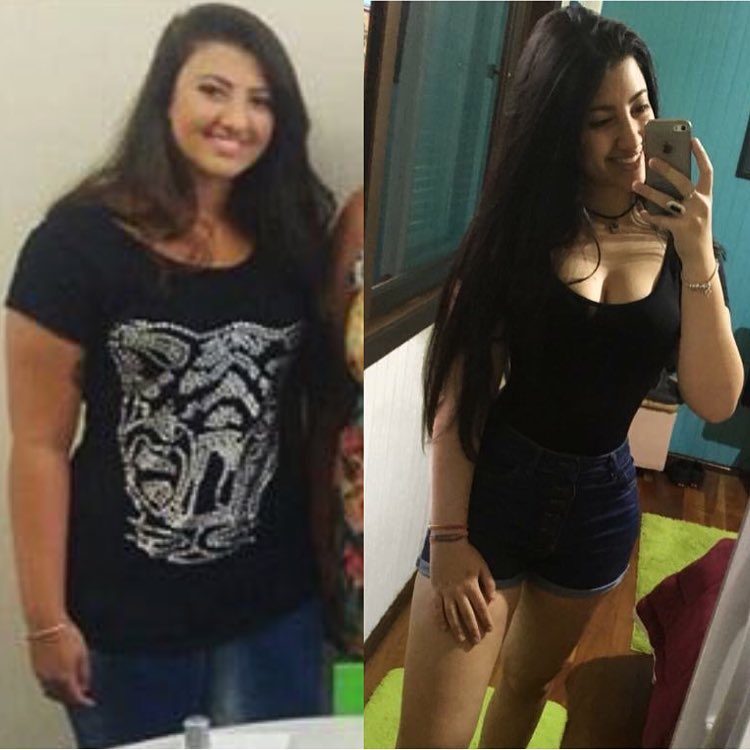 Jéssica Basso Ortiz's fitness transformation.
Training
Training Intense and Heavy
When Jéssica enters the gym, she only has one goal in her mind – to be better than the last time.
She always tries to improve a certain area of her training, whether that's weights, intensity, or her form. With this type of mindset, Jéssica is able to achieve continual progress on her fitness journey.
---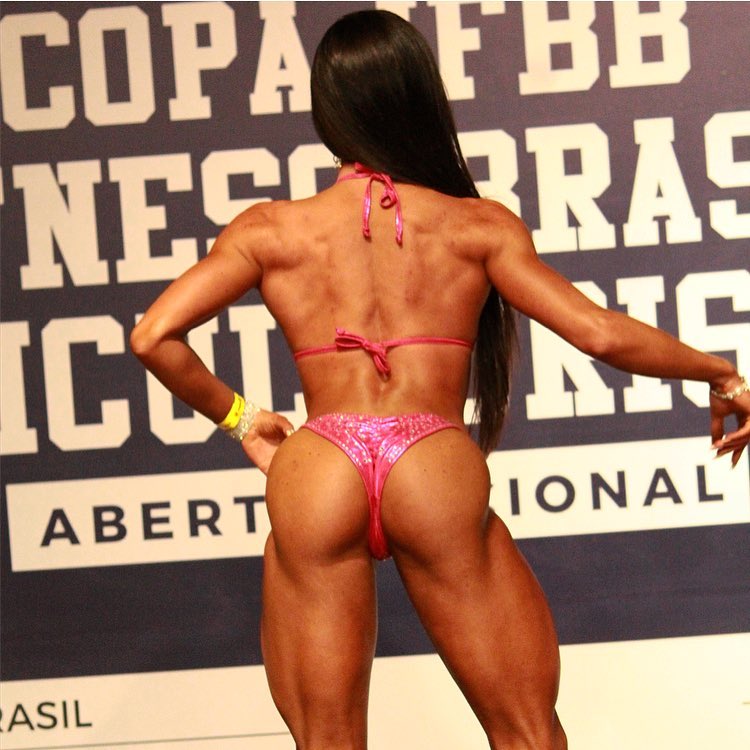 ---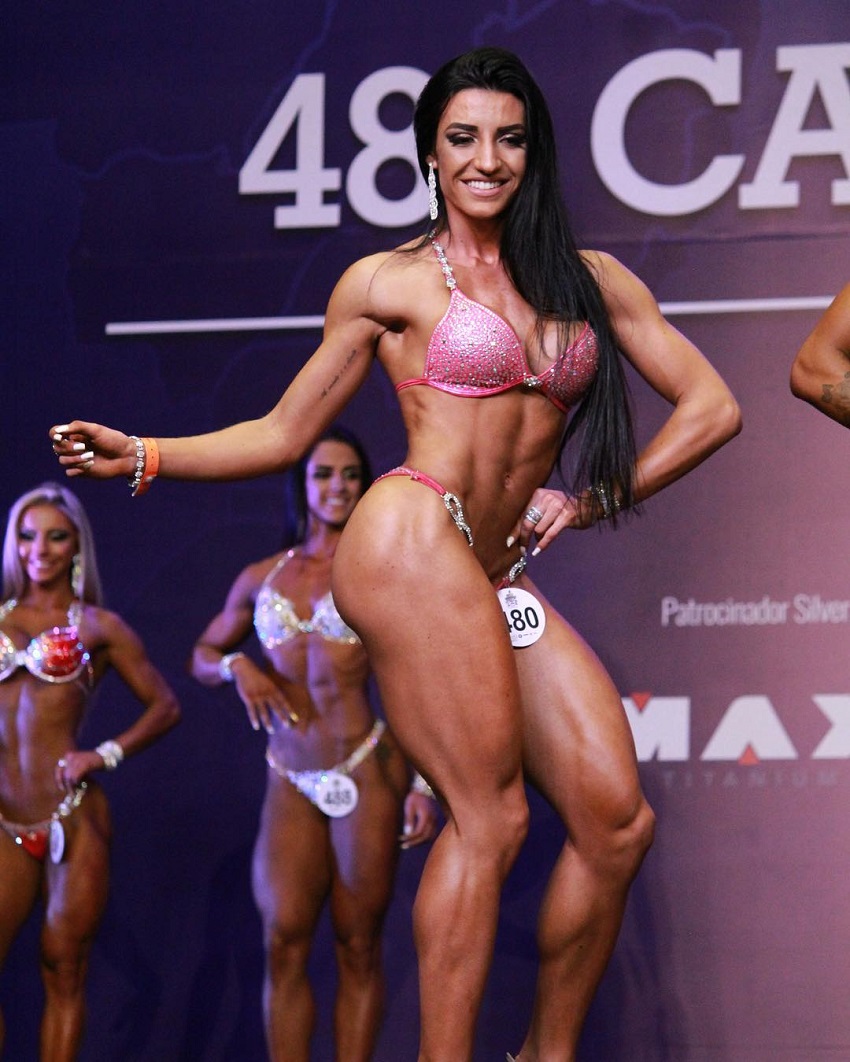 ---
Best Ab Exercises
Jéssica didn't always have the most impressive abs. It took her years of practice in the gym before she discovered best exercises for developing strong and lean midsection.
That said, here are her favorite ab exercises;
Machine Crunch
When Jéssica first started training, she did a lot of bodyweight ab exercises. However, she didn't see much progress at first. It wasn't until she introduced resistance ab exercises that her midsection started improving.
One of these exercises includes Machine Crunch. The benefit of this movement is that it comes with added resistance, meaning Jéssica's muscles have to work harder. This, in turn, makes them grow.
Jéssica likes to do machine crunch as one of her first exercises in her ab workout. She starts with a few light sets to warm up, before proceeding to increase the weight. In total, Jéssica will do 3-5 sets of 10-15 reps of this exercise.
Hanging Leg Raises
Hanging Leg Raises are a simple, yet extremely effective exercise in Jéssica's ab routine. Using only her bodyweight, Jéssica activates her entire core with this exercise. It works on her upper abdominals, lower abominals, and even obliques.
If she wants to increase the difficulty, Jéssica will hold a medicine ball between her knees. This increases the activation of her lower abs, making the exercise harder and more effective.
Squats
Although squats are primarily a leg movement, they also put huge amounts of stress on Jéssica's core.
Both front and back squats force Jéssica's spinal erectors and abs to work harder in order to maintain a neutral position. Ultimately, this helps her develop a stronger midsection.
Jéssica typically does 3-4 sets of squats at a 10-12 rep range. According to her, the higher the reps, the more she feels her abs "working."
---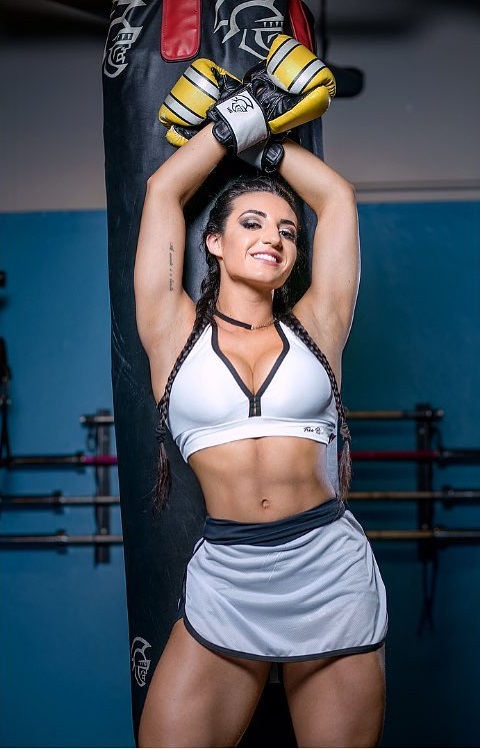 Nutrition
Jéssica follows a healthy diet based on vegetables, fruits, legumes, lean meat, and heart-healthy fats. She makes sure to have at least a few servings of fruit each day to fuel her body with healthy nutrients.
Jéssica maintains a clean and healthy diet year-round, with an exception of a cheat meal here and there to satisfy her sweet tooth.
Supplements
Jéssica's supplement stack consists of a protein powder, BCAAs, multivitamins, and fish oil. Out of all of these supplements, she only takes protein powder every day.
The others supplements are reserved for times when Jéssica doesn't have an access to healthy foods. For example, if she travels somewhere, Jéssica might not be able to eat what she wants. As a result, she'll opt for a food-based multivitamin and mineral supplement to cover her daily nutrient requirements.
---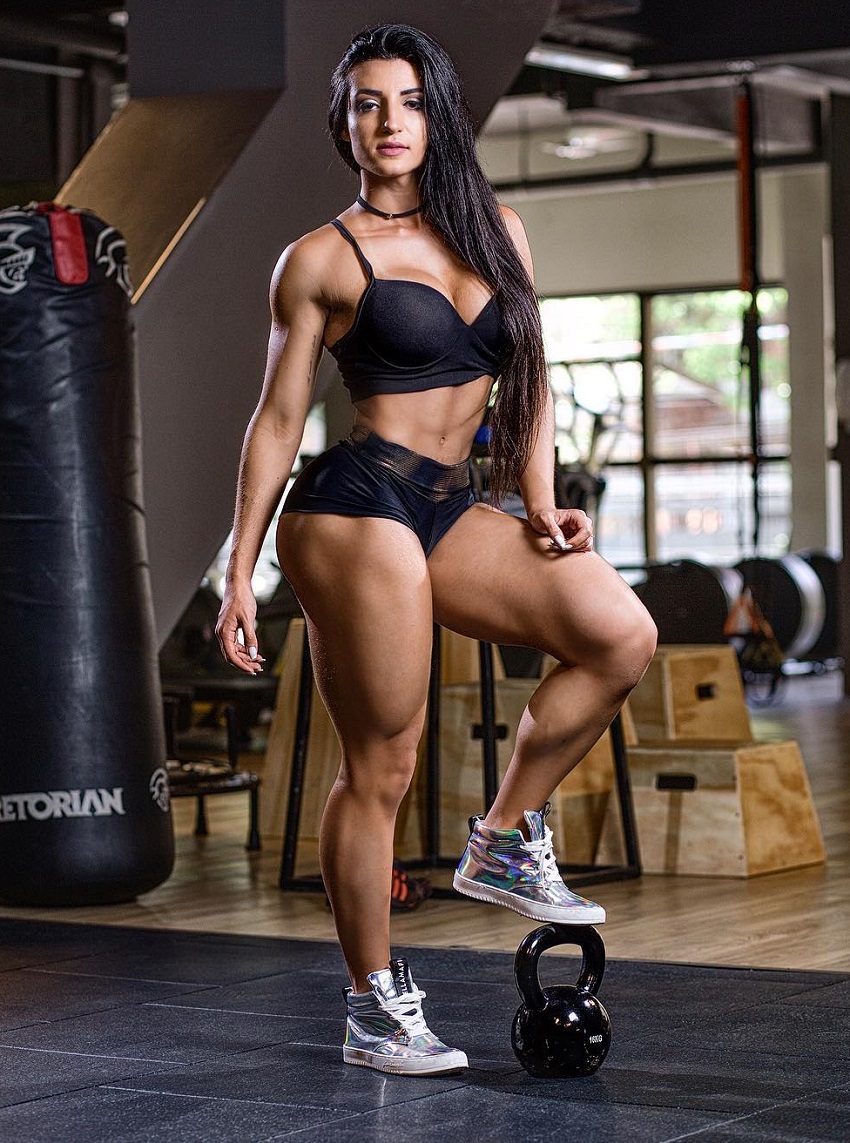 Idols and Influences
Eva Andressa is one of Jéssica's biggest inspirations in fitness. When Jéssica was 13 years old, she saw a picture of Eva who looked curvy and fit. It was at this moment Jéssica set about training hard to achieve a body similar to her idol.
Here's Jéssica talking about her fitness inspirations; "You know that dream? Just follow it until you reach it! When I was 13 years old and I weighed 45kg, I dreamed of having a muscular and strong body. At the time I looked up to Eva Andressa and had pictures of her on the walls of my room.
Many laughed at me, many said that I could never get to where I wanted to be, many said I'm not Eva. Maybe I'm not the same as Eva, but I've certainly reached my goal! So do not listen to the others, just follow your dream and make it happen. Maybe it will take many years, but if you do not give up you will get there eventually." – Jéssica Basso Ortiz
---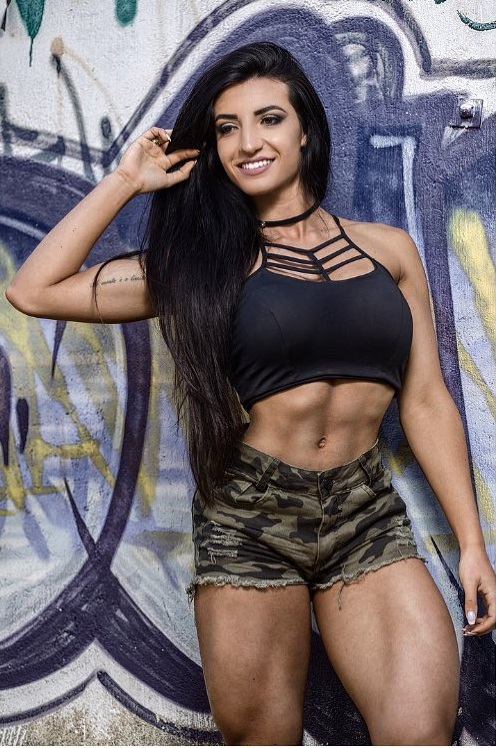 What we can learn from Jéssica Basso Ortiz
What we can learn from Jéssica Basso Ortiz is to find your passions, commit to them, and enjoy every step of your journey.
Jéssica was able to build an amazing body after years of hard work and dedication to her goals. She's a self-motivated individual, winning her small, everyday battles, while motivating others along the way.
Here's what Jéssica has taught us; while hard work and 'hustle' are a necessary part of success, it's also important to enjoy the process of getting towards your goals. This way, it's possible to reach new levels of success in your life – just like Jéssica  Basso Ortiz.