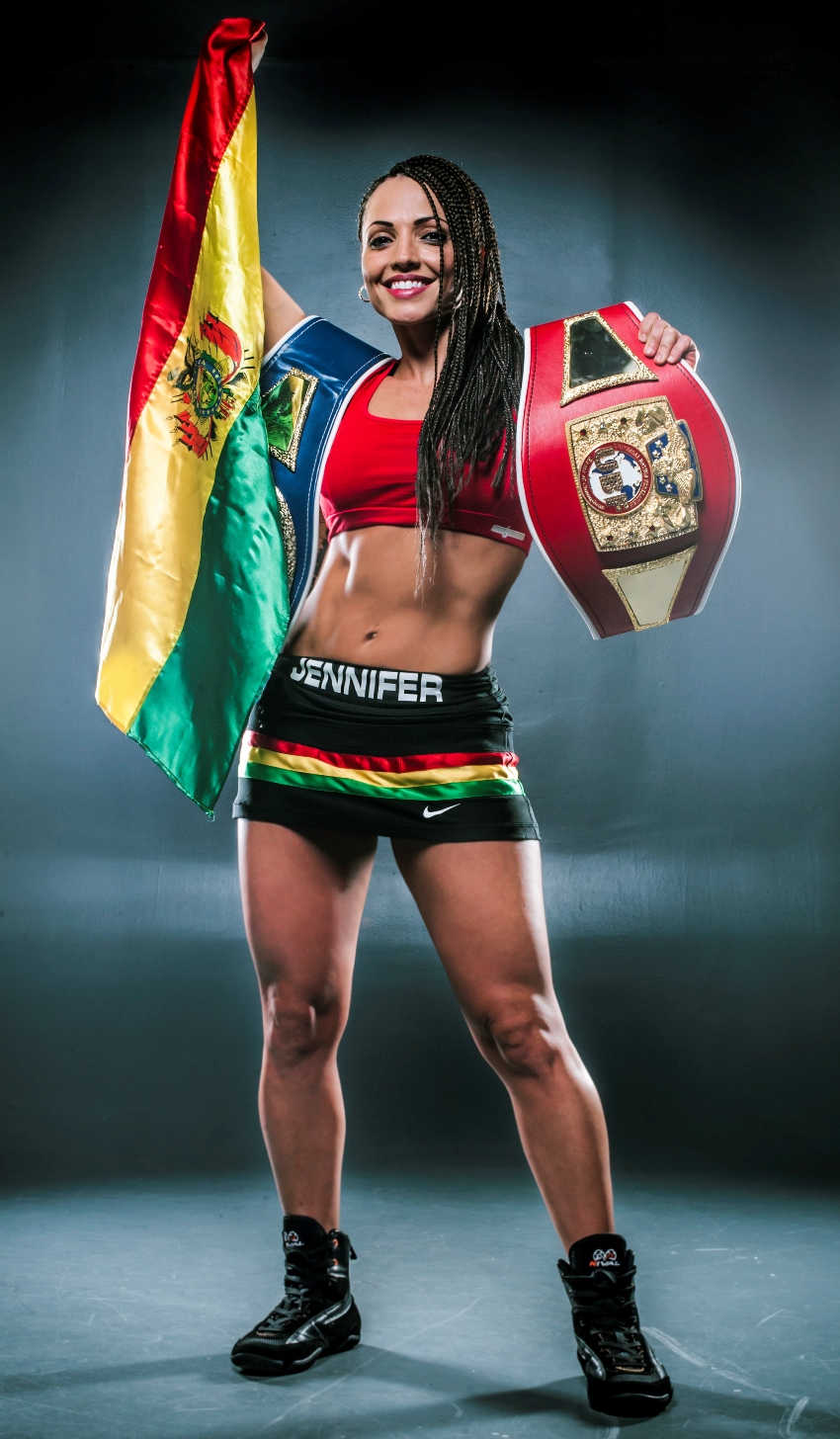 Jennifer Salinas
Professional Boxer
From Bolivia, Jennifer Marie Salinas AKA La Reina Boliviana is a World Champion boxer in the Super Rooster category. She has an envious record of 13 wins, 4 knockouts, 3 defeats, and 0 draws in the WBF league.
Despite her enormous success, Jennifer had many problems growing up. She was sexually abused as a child, and often had to move from place to place. This however, didn't stop her from pursuing her dreams.
She began boxing at the age of 19, while working as a waitress at a Mexican restaurant in Grand Rapids, Michigan. From there, she developed a formidable talent in the ring, alongside building an awesome physique. She went on to win numerous titles, including the 2015 UBF World Champion crown.
With an overall record of 16-3 in her professional career, Jennifer claimed her place as one of the most successful female boxers in the world.
---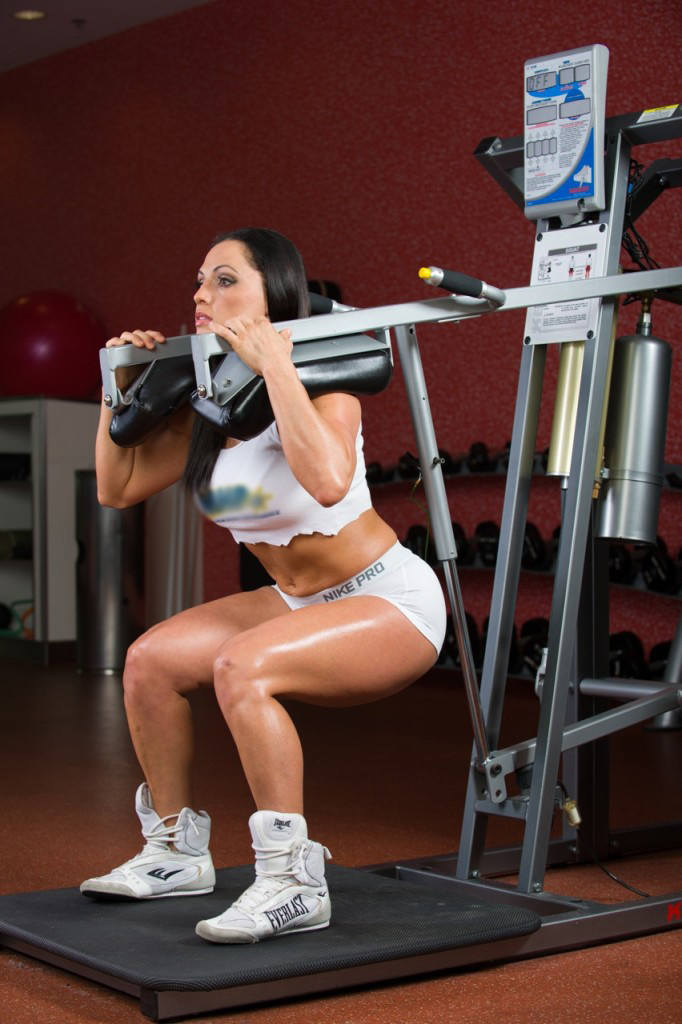 "My career in this boxing world began when I was 19. I was confused and very rebellious. I did not know what I wanted to do with my life, I did not like to study, I worked as a waitress in a Mexican restaurant next to a gymnasium Boxing in Grand Rapids."
Athlete Statistics
Full Name: Jennifer Marie Salinas
Weight
Height
Year of Birth
Nationality
115 - 125lbs (52.2 - 56.7kg)
5'3" (160cm)
1982
Bolivian, American
Profession
Alias
Era
Professional Boxer
The Bolivian Queen, La Reina Boliviana
2000, 2010
| | |
| --- | --- |
| Weight | 115 - 125lbs (52.2 - 56.7kg) |
| Height | 5'3" (160cm) |
| Year of Birth | 1982 |
| Nationality | Bolivian, American |
| Profession | Professional Boxer |
| Alias | The Bolivian Queen, La Reina Boliviana |
| Era | 2000, 2010 |
---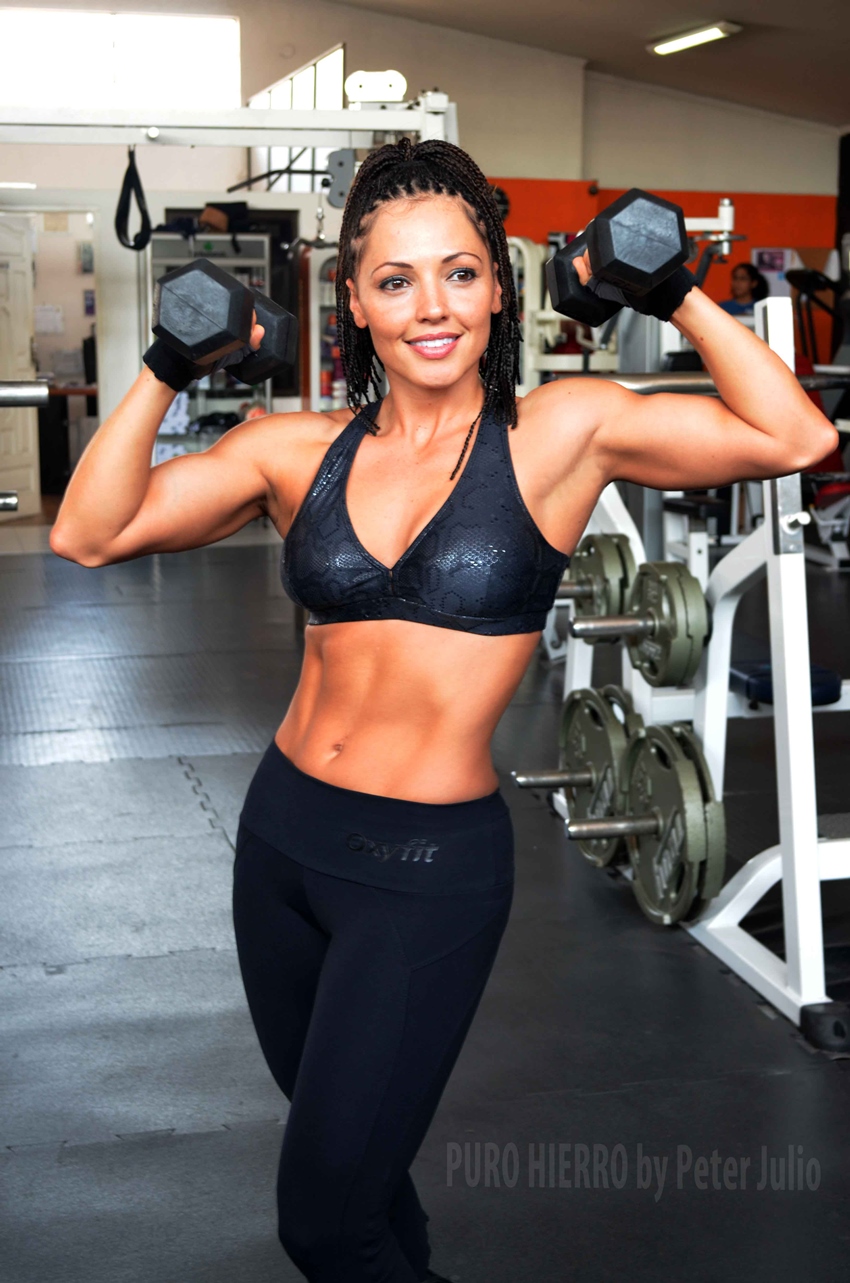 Accomplishments
Awards and Records
Overall Record: 16-3
2015 UBF World Champion Super Featherweight Division
2014 WBF World Champion Super Bantamweight Division
2002 U.S. Champion vs. Canada
2001 Michigan Golden Glove Champion
---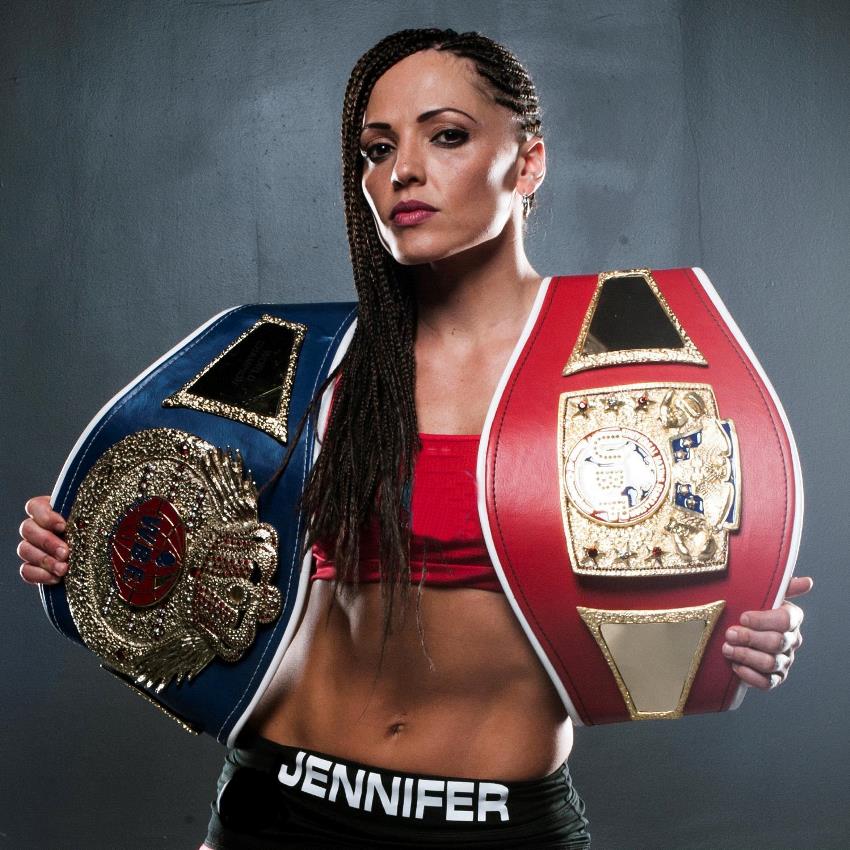 Biography
Violence in Family
Born in 1982, in Virginia, USA, Jennifer Marie Salinas didn't have an easy life growing up. She suffered violence and abuse in her childhood. At the age of 3, Jenifer was sent to an adoption center for about a year, along with her brother. After returning back home, her family decided to move to Bolivia, where they lived for 15 years.
During her early years in Santa Cruz, Bolivia, Jennifer developed a passion for music, piano in particular. Self-taught, she would often perform at various events, such as churches, and weddings. She was also a member of her school's swimming team, where she won an award for her performances in the pool.
When she was 15, Jennifer and her mother decided to return to the United States, as her parent's marriage was falling apart. Initially, they lived in Michigan under the promise of a Church pastor they would have support. Without any close relatives and without knowing anyone, Jennifer and her mother started their lives from zero.
Boxing Beginnings
Living in Michigan, Jennifer had problems communicating adequately because of the lack of English. However, despite those problems, she was exceptionally active in school sports such as soccer and swimming. She also attended dance and fight groups. Being a talented individual, Jennifer begun winning prizes for her outstanding results in each of these activities.
Boxing, in particular, was something that sparked an interest in Jennifer from the beginning. While attending college and working as a waitress, Jennifer noticed a boxing gym next to her place of work. According to her, this was a turning point in her life.
At first, she was intimidated by the men in the gym. "The smell wasn't nice, it was dirty and bloody", Jennifer said. However, after a few months of self-persuasion, she entered the gym. After being approached by one of the coaches, Jennifer asked if she could join and eventually started training.
It wasn't easy for Jennifer at first, as people didn't take her efforts seriously. However, as the time went on, her form started to improve significantly. That's when a trainer called "Mr. Love", said she had a great talent for boxing.
---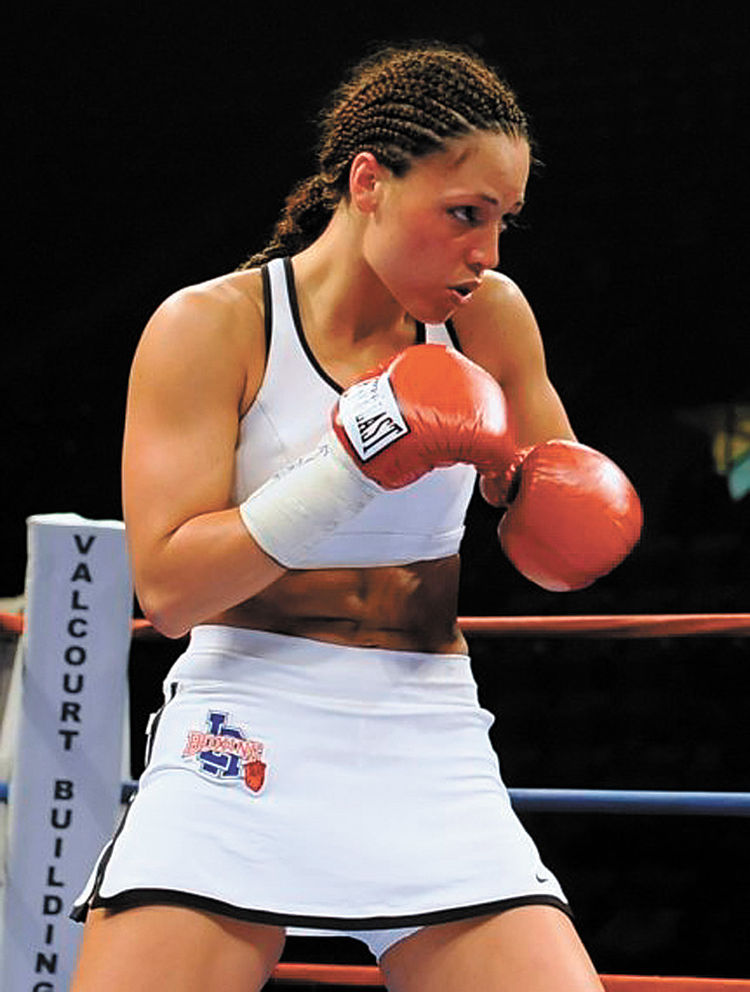 ---
Start of the Career
A few months after she started training, Jennifer won her first boxing match. From that point onward, she began traveling the country trying to find other opponents. She won her first major title in 2001, the Golden Glove Champion while representing Michigan.
By that point, Jennifer already had 8 boxing matches under her belt. But she was far from satisfied. Her main goal was to make herself more widely known as a professional boxer.
Turning Pro
After several years as an amateur boxer, Jennifer was offered a fight against Nicole Beard. This was an opportunity for Jennifer to finally turn Pro and make a name for herself once and for all.
The fight happened 1 month after the initial notice. Jenifer successfully beat her opponent in 4 consecutive rounds. She demonstrated her enormous talent in boxing, officially becoming a professional. Needless to say, Jennifer was thrilled with the achievement.
Life as a Champion
Jennifer's victory against Nicole Beard opened up new fights and opportunities for the talented boxer. Over the next several years, Jennifer went on to win 12 boxing matches, 4 of which were knock-outs. During that period, she suffered 3 defeats.
Some of her most notable achievements were becoming the 2014 WBF World Champion in Super Bantamweight division, and the 2015 UBF World Champion in the Super Featherweight Division.
Personal Life
In her personal life, Jennifer is a mother of four children. Alongside boxing, Jennifer makes sure to devote enough of her time to her children, which, as she said, is a challenge on its own. In February 2016, Jennifer divorced her husband Ernesto Guevara after publicly declaring herself as a lesbian.
"It's true, I'm a very busy woman. I have to raise my children, take them to their sports activities, and care for the house. Because of that, I don't have much time to relax."
With all of the titles and accomplishments to her name, Jennifer solidified her status of a world-class boxer. She continues to train hard in the gym alongside inspiring people everywhere who face similar 'tough' circumstances.
---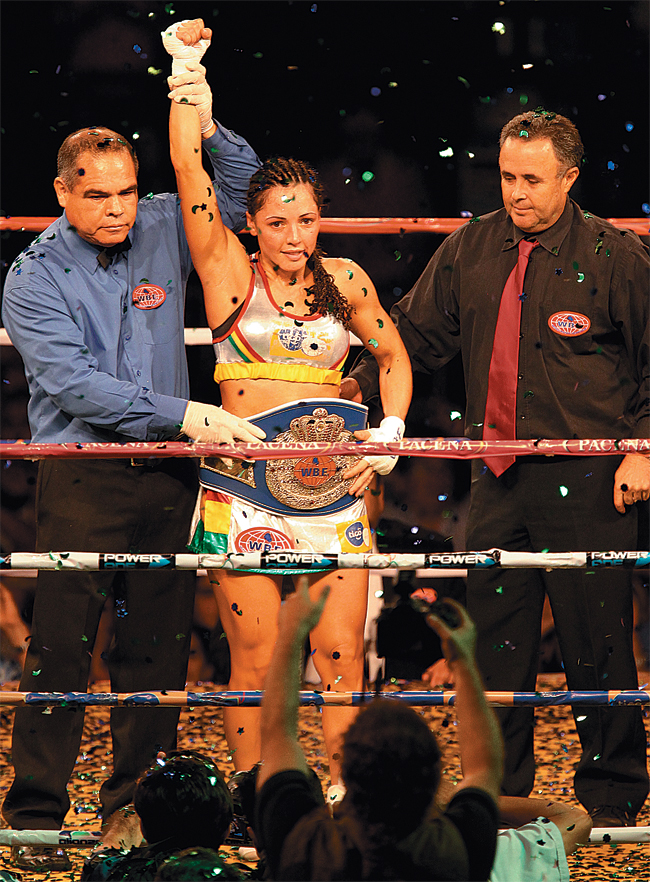 Training
With her tight schedule, Jennifer makes sure to utilize her time to the best of her abilities. She usually has short, but intense workouts.
Heavier weights and high volume, as well as short rest periods, are a must, according to Jennifer. She does weight training in the morning, and boxing sessions in the evening.
Jennifer will often combine functional and strength training, in order to get the best from both worlds. She likes to be strong and deal intense punches when in the boxing ring.
On the other hand, she also likes to have great agility. Jennifer says that combining functional training with weightlifting is a great way for her to accomplish that.
Jennifer's Routine
Monday & Wednesday:
Spinning
Technical work with my trainer
Sparring
Tuesday, Thursday & Saturday:
Leg Press (2 minutes- negatives for 10 seconds and back up for 10 seconds)
Calf Press (10 reps each leg, 20 reps both legs, rest and finish with 10 reps both legs)
Squat with 27 lbs. dumbbells (2 minutes- 10 seconds down and 10 seconds up)
Assisted Pull Ups w/ 40 lb. help (2 minutes- 10 sec up and 10 secs down)
Chest Press with 70 lbs. (2 minutes- 10 sec up and 10 sec down)
Air Squats (6 explosive reps)
Stability ball (3 sets- 10 reps with 12 lb. dumbbell then 20 without dumbbell)
Overhead Medicine Ball Toss (15 reps)
Jump Rope (10 minutes)
Shadow Box (10 minutes)
Friday:
Technical work with my trainer
Sparring
4-mile run
Tire hammer hits
300 Crunches
3 x 5 pull ups
Sunday: Off Day
---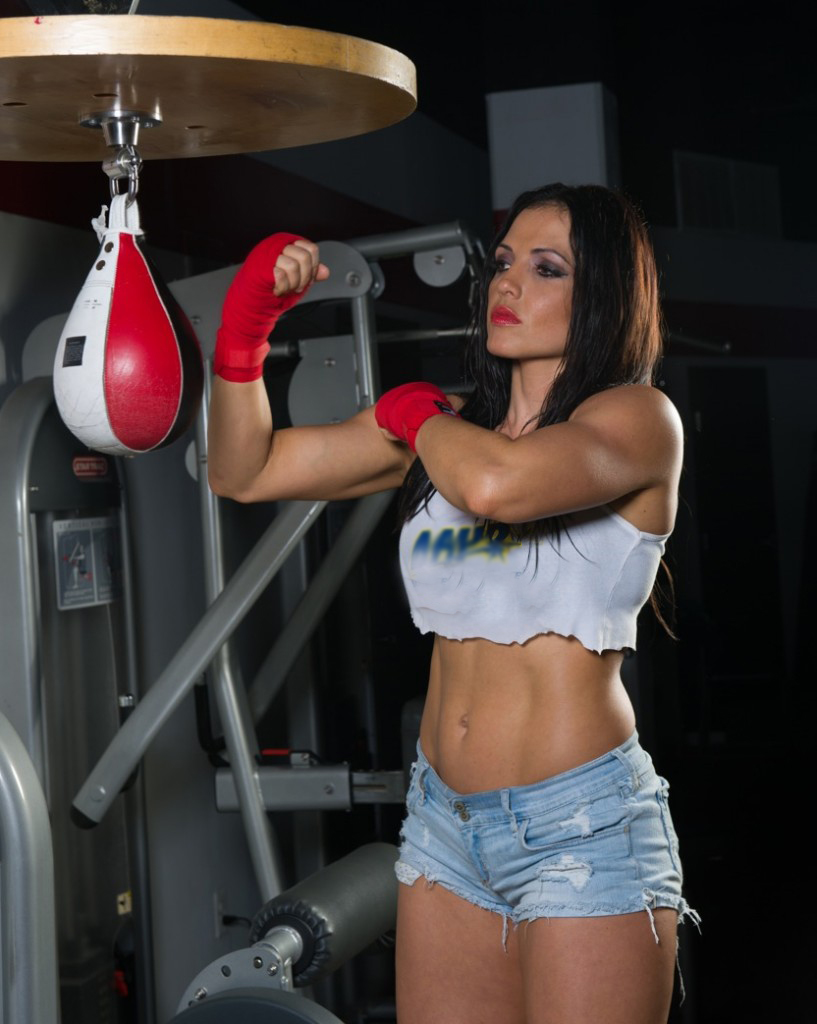 Nutrition
Jennifer likes to nourish her body with healthy and balanced meals. Her favorite food is chicken, this is something she'll eat often.
Throughout the day, Jennifer tends to drink quite a lot of green tea. She finds it a great way to detoxify the body, alongside keeping it protected from free radicals.
Jennifer's supplement stack consists of essential vitamins, minerals, and amino acids which help her recover from the intense workouts.
Sample Meal Plan
Breakfast:
Small bowl of oatmeal
Cup of coffee with 2% milk
Post Workout Meal:
Protein Shake (spinach, carrots, 10 almonds, oatmeal)
Chicken breast
8 oz. water
Lunch:
White rice
Chicken breast
8 oz. water
Afternoon Snack:
Cup of milk
Protein Shake
Dinner:
Veggies
Chicken breast
8 oz. water
---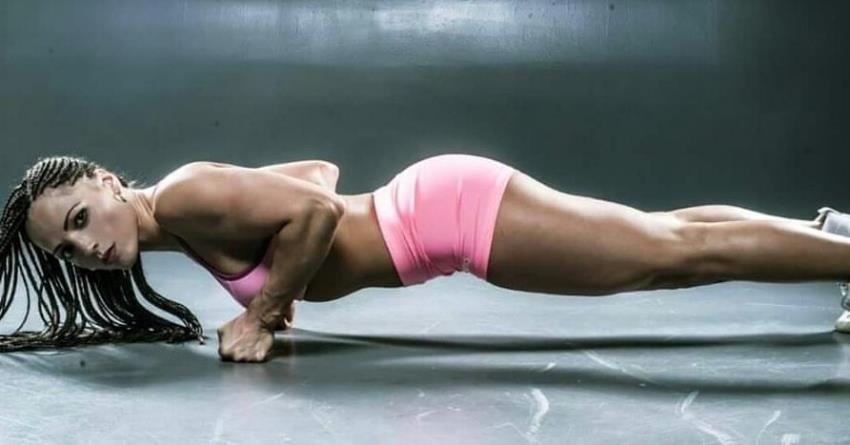 Idols and Influences
Jennifer said that for the most of her life, she was her own motivation and influence. Whenever she found certain situations in life difficult, she would look within herself for support.
However, she did mention Craig Fladager as one of her inspirations in later stages of her boxing career. She also said, "God helped me a lot" throughout my "rollercoaster" of a journey.
---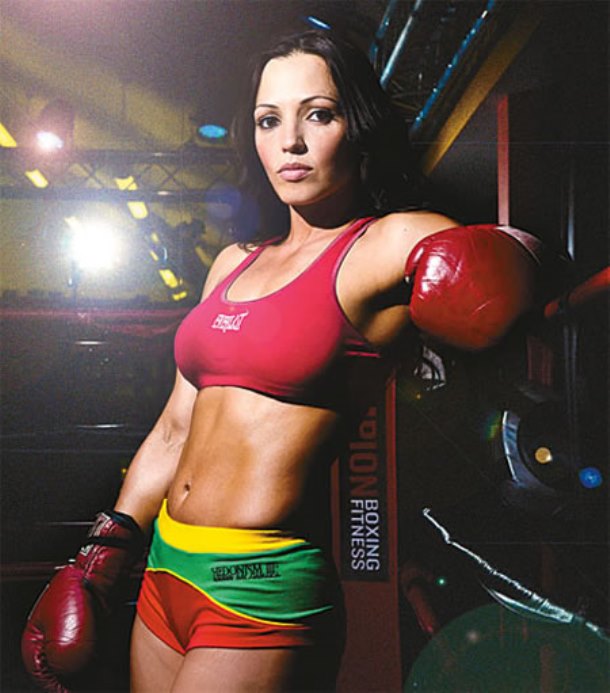 What we can learn from Jennifer Marie Salinas
Jennifer Salinas grew up in a difficult environment, where she suffered bullying and abuse. However, she always had a spark of greatness in herself, something that kept her pushing through adversity.
With all of the obstacles, she still managed to become a world-class boxer. Jennifer's ability of good time management, and strong mentality, allowed her to become what she is today.
Having four children to take care of, two training sessions per day, and a whole host of other responsibilities make Jennifer an example for everyone to follow.