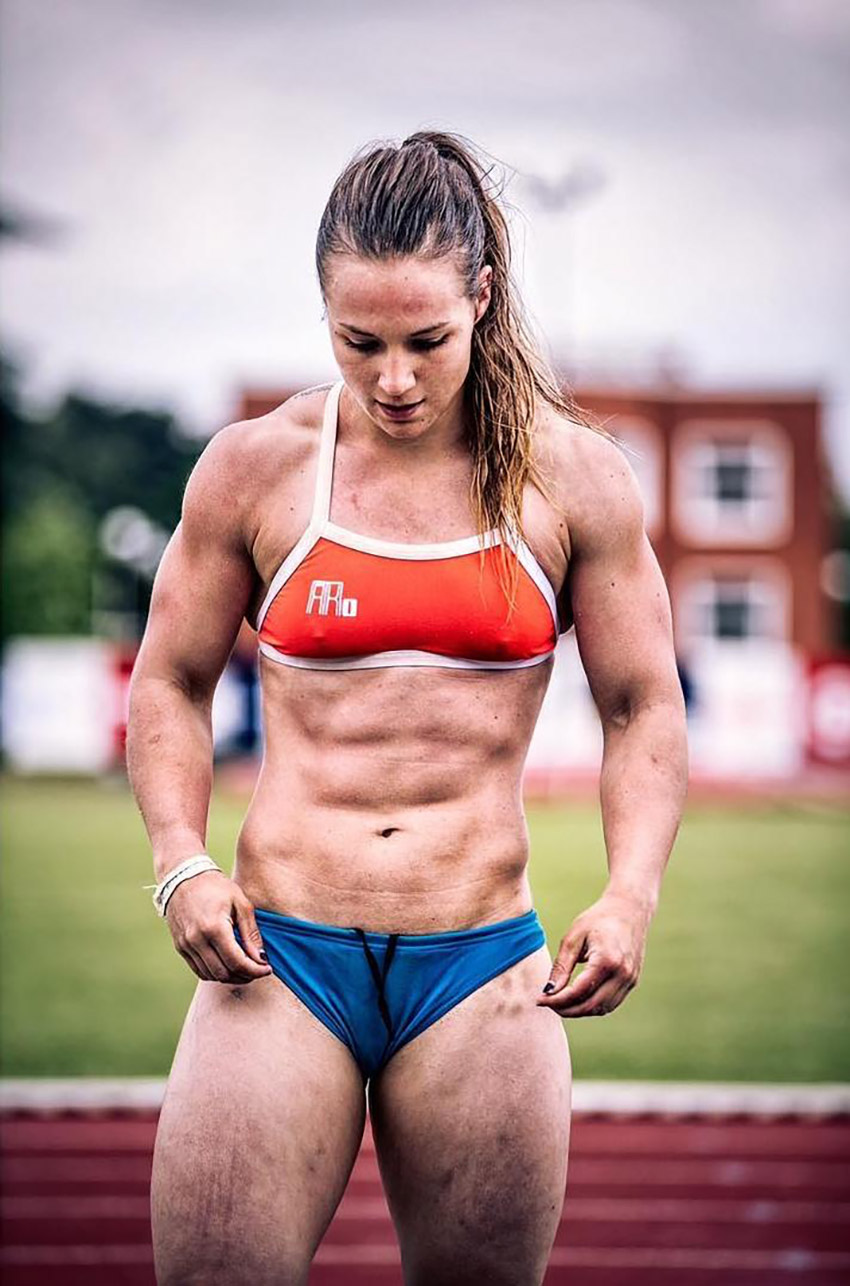 Jeanne Rossarie
Crossfit Athlete
Jeanne Rossarie's well-known not only for her growing online fanbase, she's also known for being one of the strongest CrossFit athletes who ever competed.
Her strong physique matches her strong mental attitude as she continues to train in France (her home country) and take part in CrossFit competitions for Team TCB, Torcy CrossFit Bay.
She inspires millions of people everywhere to take up the growing sport of CrossFit. Her achievements as a strong athlete in a demanding sport is something that many try to replicate and aim to emulate. Jeanne is an awesome world-class-athlete.
Jeanne continues to compete and prepare for CrossFit games in her home country and abroad.
---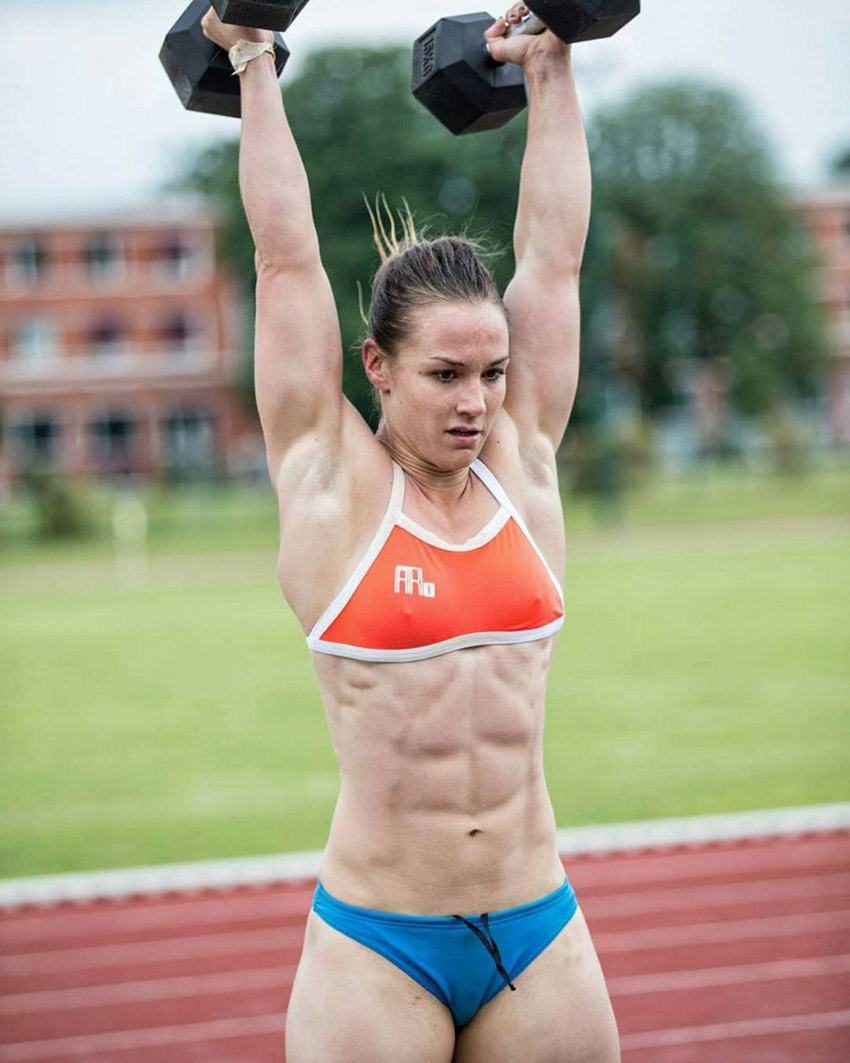 Athlete Statistics
Full Name: Jeanne Rossarie
Weight
Height
Nationality
Profession
135 - 145lbs (61.2 - 65.8kg)
5'5" (165cm)
French
Crossfit Athlete
Era
2010
| | |
| --- | --- |
| Weight | 135 - 145lbs (61.2 - 65.8kg) |
| Height | 5'5" (165cm) |
| Nationality | French |
| Profession | Crossfit Athlete |
| Era | 2010 |
---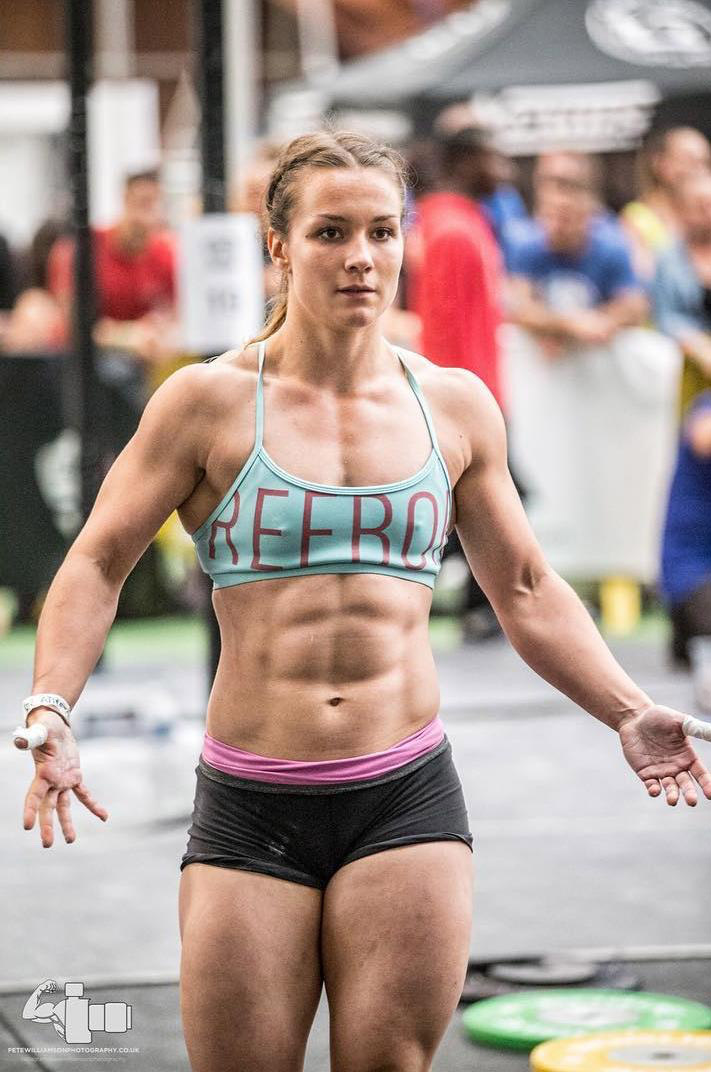 Training
Like all CrossFit athletes, Jeanne will work out twice a day utilizing WOD (workouts of the day) which are set workouts of multiple exercise disciplines such as calisthenics, powerlifting, weightlifting and endurance training. An example of a WOD can be seen below.
WOD Example
These workouts can vary in structure and style, exercises and repetitions or time restrictions. A typical example will use the term AMRAS – Meaning "As Many Rounds As Possible." Which are exercises that are performed in a given time frame to a set number of repetitions, such as;
Jumping Squats x 10
Hand Stands x 3
Box Jumps x 5
Rope Climbs x 2
Skipping Rope x 20
This will be repeated as many times as possible in the space of 20 minutes.
Strength Training
Jeanne's physique has been crafted by endless hours of WOD's, endurance, and strength training. The typical exercises for CrossFit athletes are, snatch, push press, front squat, deadlift, jerk-and-clean, and a whole host of other Olympic and weightlifting exercises. It's clear to see that Jeanne is both strong as well as physically fit.
---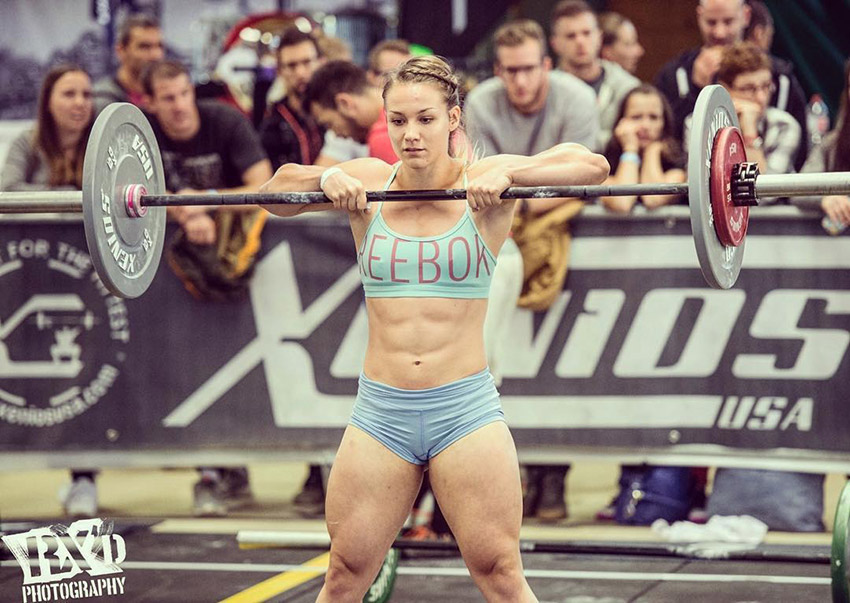 ---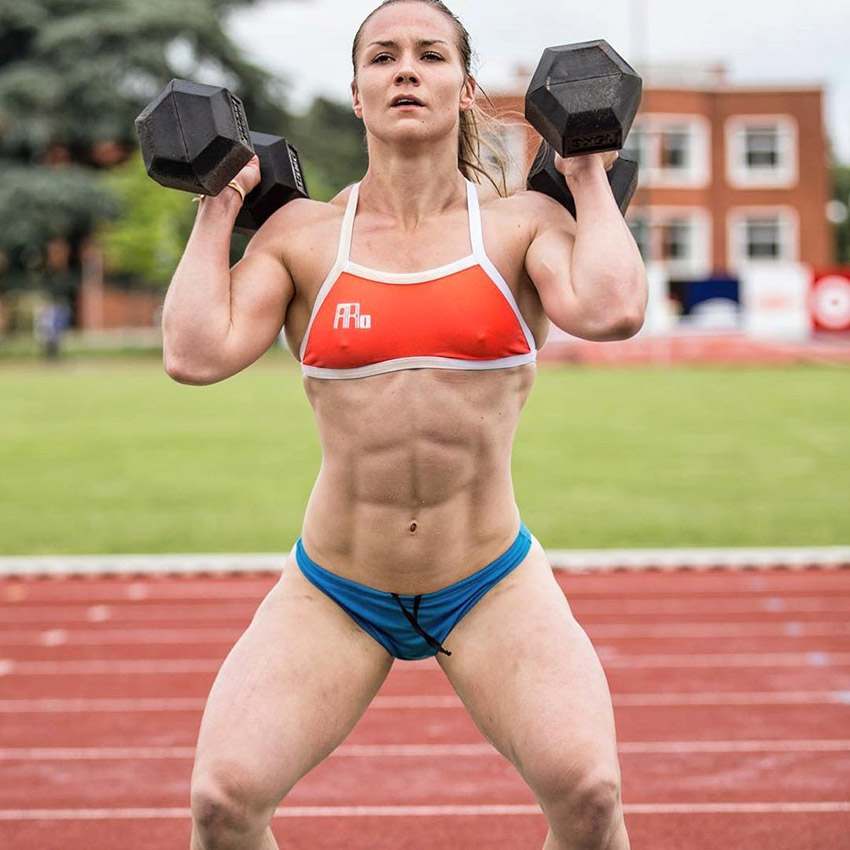 ---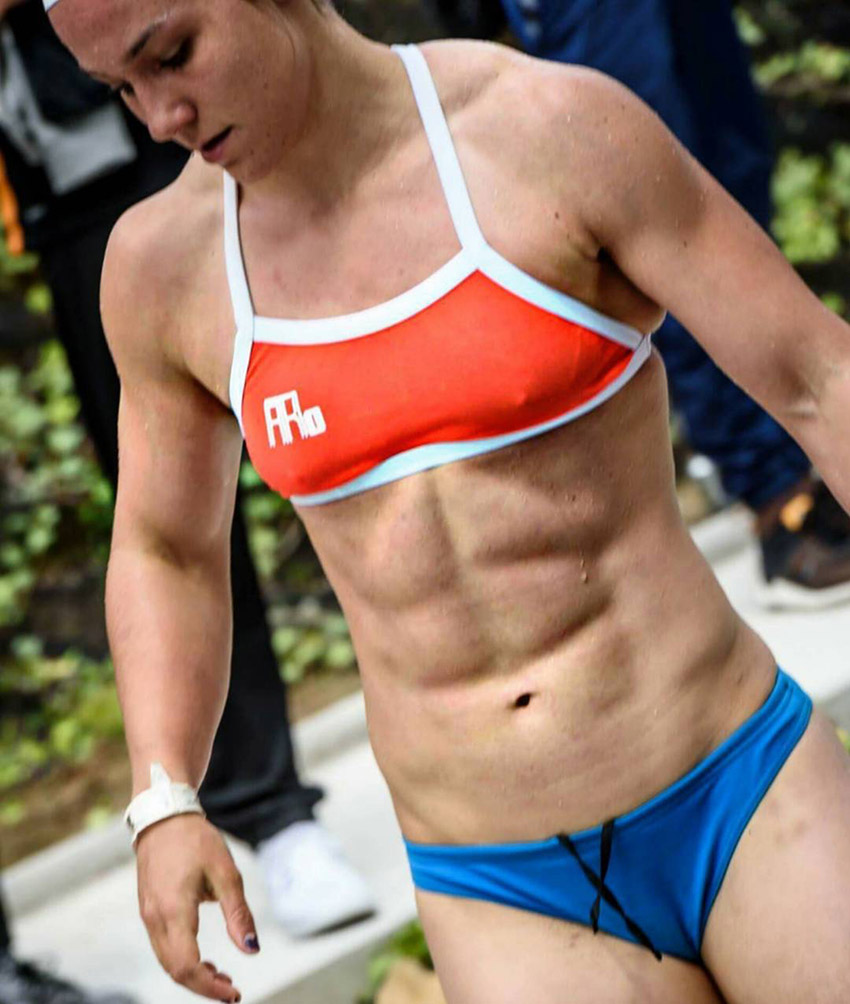 ---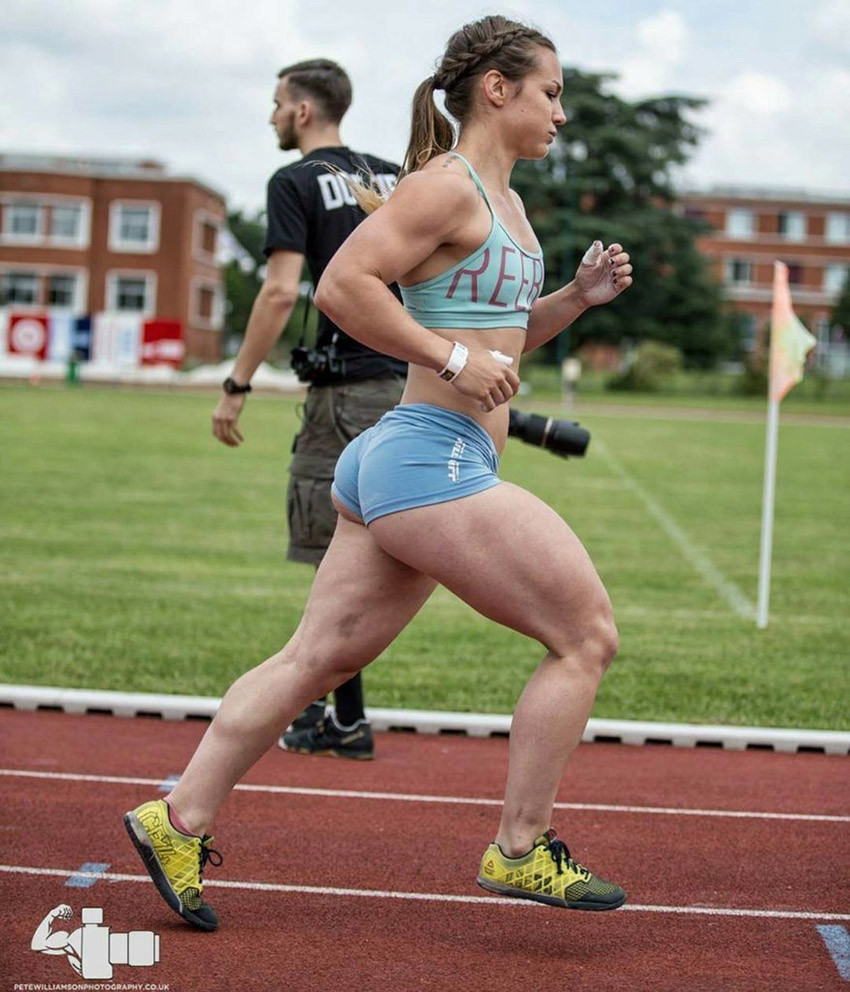 What we can learn from Jeanne Rossarie
Through years of hard work and dedication to her love of CrossFit, and the community spirit that it brings, Jeanne has proven to the world she's a world class contender in the grueling sport.
If we can learn anything from Jeanne, it's never to give up, train hard, find the support of friends to help for motivation, and you too can achieve your dreams.